Family Tour of Ireland
(9 Days)
Dublin, Killarney, Adare or Co. Clare, Ashford Castle
Family Tour of Greece
(9 days)
Athens, Santorini, Crete
Family Tour of Italy
(13 Days)
Rome, Florence & Tuscany, Venice, Lake Como
Family Tour of Japan
(10 Days)
Tokyo, Hakone, Kyoto, Tokyo
Family Tour of Egypt
(8 Days)
Cairo & the Pyramids, luxury Nile River cruise
Family Tour of Germany
(10 Days)
Berlin & Potsdam, Munich & Neuschwanstein, Baden-Baden & Alsace
Family Tour of Argentina
(10 Days)
Buenos Aires, Iguazu Falls, Bariloche
Family Tour of Australia
(10 Days)
Sydney, Daintree Rainforest, Great Barrier Reef
Family Tour of Bali
(8 Days)
Nusa Dua or Jimbaran Bay, Ubud
Family Tour of China
(12 Days)
Beijing & Great Wall, Xian, Shanghai, Hong Kong
Family Tour of Dubai & the Emirates
(9 Days)
Dubai & Arabian Desert, Abu Dhabi
Family Tour of England
(7 Days)
London & environs
Family Tour of France
(12 Days)
Normandy, Paris & Versailles, Provence, Cote d'Azur
Family Tour of India
(11 Days)
Delhi, Agra, Ranthambore, Jaipur, Mumbai
Family Tour of Israel
(10 Days)
Jerusalem & Dead Sea, Negev Desert, Tel Aviv
Family Tour of Kenya
(9 days)
Nairobi, Maasai Mara, Mount Kenya
Family Tour of Mexico: Best of the Riviera Maya
(7 Days)
Riviera Maya with Tulum & Chichen Itza
Family Tour of Morocco
(8 Days)
Marrakesh, Atlas Mountains
Luxury Family Tour of New Zealand
(11 Days)
Auckland, Taupo & Rotorua, Hawke's Bay, Queenstown & Milford Sound
Family Tour of Peru
(8 Days)
Lima, Sacred Valley, Machu Picchu, Cusco
Family Tour of Russia
(8 Days)
St. Petersburg, Moscow
Active Family Tour of Sicily
(11 Days)
Palermo with Monreale, Segesta & Erice, Sciacca & Agrigento, Noto with Modica, Ragusa & Syracuse, Taormina & Mount Etna
Family Tour of South Africa & Victoria Falls
(10 days)
Cape Town, Victoria Falls, Sabi Sand Reserve
Family Tour of South Korea
(7 Days)
Seoul, Jeju Island
Family Tour of Spain
(10 Days)
Barcelona, Madrid & Toledo, Seville & Cordoba, Marbella
Family Tour of Switzerland
(9 Days)
Zurich, Lucerne, Interlaken, Lausanne
Family Tour of Tanzania
(8 Days)
Arusha, Ngorongoro & Lake Manyara, Serengeti
Thailand for Families
(10 Days)
Bangkok, Chiang Mai, Koh Samui
Vietnam for Families
(10 Days)
Hanoi, Halong Bay, Hoi An, Saigon
Family Tour of Iceland
(9 Days)
Reykjavik & environs, South Iceland, Jokulsarlon Glacier Lagoon
MULTI-COUNTRY TOURS
Family Tour of Belgium & the Netherlands
(8 days)
Brussels with Bruges & Ghent, Amsterdam with The Hague & Delft
Christmas Markets of Europe
(15 Days)
Munich & Nuremberg, Salzburg, Vienna, Prague & Dresden, Berlin
Family Tour of England & Scotland
(11 Days)
London, Edinburgh, Fort William & Highlands, Perthshire (Gleneagles)
Family Tour of London, Paris & Rome
(10 Days)
London, Paris, Rome
Family Tour of Kenya & Tanzania
(11 Days)
Nairobi, Maasai Mara, Ngorongoro Crater, Serengeti
Family Tour of Southeast Asia
(13 Days)
Bangkok, Chiang Mai, Siem Reap, Hong Kong
Family Tour of Belgium & the Netherlands
(8 Days - Departs Daily on a Private Basis)
Brussels with Bruges & Ghent, Amsterdam with The Hague & Delft
Families will love this private luxury tour of Belgium and the Netherlands. Stay in the region's best hotels, and enjoy activities suitable for all members of the family: riding boats along canals, touring castles, seeing art masterpieces, learning about cheese and chocolate, visiting an open-air museum, and more.
Begin in Brussels, walk through the iconic Grand-Place, the city's UNESCO-listed main square, to admire the ornate facades of the Town Hall and guild houses and see the renowned Manneken-Pis fountain and interesting street art. See Art Nouveau architecture highlights as well as the European Parliament and other institutions related to the European Union. Opt to tour the Belgian Comic Strip Center or visit the Atomium and Mini-Europe, and take a hands-on private chocolate-making or waffle-making lesson. One evening, enjoy a culinary walking tour through the historic center to sample Belgian specialties such as waffles and frites with mayonnaise. Perhaps also visit the Royal Museum of Fine Arts or other museums, or browse antiques districts and open-air markets. Upon request, Artisans of Leisure can also arrange special-interest activities around Brussels such as visiting gardens, Jewish touring, attending a performance at the Bozar or other theaters, a Belgian beer tasting or tour of a local brewery, visiting locations related to Tintin and his animated adventures, or seeing the Chinese Pavilion and Japanese Tower.
One day, enjoy a private excursion to Bruges, stopping en route to tour Ghent, a charming university town. Visit St. Bavo's Cathedral to see the spectacular Ghent Altarpiece (The Adoration of the Mystic Lamb) by Hubert and Jan van Eyck. Also see highlights such as the beautiful waterfront quays of Graslei and Korenlei, landmark Belfry tower, imposing Gravensteen (Castle of the Counts) and medieval Patershol quarter. Continue to romantic Bruges, a fairy-tale town of canals and medieval architecture. Stroll through the atmospheric backstreets, city gates and squares of this UNESCO World Heritage Site. Enjoy a boat tour along the canals. See ancient monuments, the Basilica of the Holy Blood, the UNESCO-listed Begijnhof housing, and important museums of Netherlandish art such as the Groeningemuseum and St. John's Hospital. Other options include climbing to the top of the Belfry for views over Bruges, visiting a lacemaking studio, sampling locally made chocolates, biking through lesser-visited neighborhoods and touring a local brewery.
Continue to Amsterdam. En route, stop to visit The Hague to see renowned art museums and palaces, and then continue to Delft, where influential artist Johannes Vermeer once lived. Tour the historic center's charming canals, backstreets, churches and antiques shops, and visit Koninklijke Porceleyne Fles (Royal Delft) for a private tour and a private Delft Blue painting workshop.
During private, insider-led touring in and around Amsterdam, enjoy a private cruise through the city's famous canals; tour world-renowned museums such as the Rijksmuseum, Anne Frank House or Van Gogh Museum; and visit the most interesting neighborhoods to see our favorite markets, courtyard gardens, churches, gabled houses, canals and bridges. Also tour historic houses that evoke the Dutch Golden Age, such as the Rembrandt House Museum or Museum Van Loon, the home of a co-founder of the Dutch East India Company. Other options include visiting the Dutch Resistance Museum and other Jewish sites, seeing interesting contemporary architecture, touring a small local brewery, enjoying the Heineken Experience, shopping for antiques, and dining on culinary treats such as rijsttafel ("rice table"), an Indonesian-influenced meal of many small dishes.
One day, visit the bustling Aalsmeer flower auction, where millions of beautiful flowers are sold and shipped around the world. Continue to Zaanse Schans, an open-air museum of windmills and traditional architecture, to visit a cheese shop, see colorful pigments being ground in a windmill, watch wooden clogs being made and sample typical Dutch baked goods. Later, opt for a leisurely bike ride or barge cruise through the polders (reclaimed land) to see windmills and villages. Depending on your travel dates, we will also arrange a visit to the beautiful gardens of the Keukenhof (mid-March to mid-May) to stroll among thousands of colorful tulips, hyacinths and other flowers.
Upon request, Artisans of Leisure can also arrange a variety of special interest activities in and around Amsterdam, such as attending a performance at the Concertgebouw, biking through the city or countryside, touring museums with an art expert, taking a private excursion to Leiden, a cooking lesson at an organic farm, or seeing a weekly cheese market in a cheese-producing town such as Alkmaar, Edam or Gouda.
Itinerary Overview
Day 1
Arrive Brussels, Belgium


VIP airport assistance. Private arrival transfer to hotel for 3 nights. Evening foodie walking tour

Day 2
Brussels, Bruges & Ghent


Full-day private excursion

Day 3
Brussels


Full-day private city tour

Day 4
Brussels – The Hague & Delft – Amsterdam, the Netherlands
Private transfer to hotel for 4 nights, with touring en route
Day 5
Amsterdam


Full-day private city tour, including private canal cruise

Day 6
Amsterdam & environs


Full-day private excursion

Day 7
Amsterdam
Half-day private city tour
Day 8
Depart Amsterdam
Private airport transfer
Hotels
| | |
| --- | --- |
| Brussels: | Hotel Amigo |
| Amsterdam: | Waldorf Astoria Amsterdam |
Cost
| | |
| --- | --- |
| $11,210 | Per person (based on four travelers/two rooms) |
| $16,100 | Per person (based on two travelers/double occupancy) |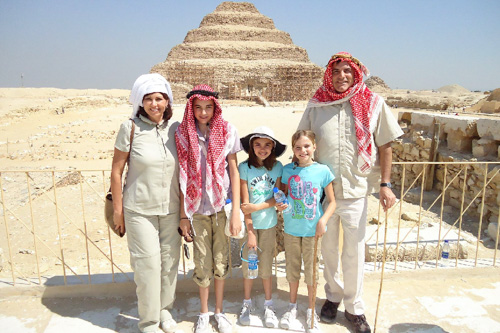 Family Tour of Ireland
(9 Days)
Dublin, Killarney, Adare or Co. Clare, Ashford Castle
Family Tour of Greece
(9 days)
Athens, Santorini, Crete
Family Tour of Italy
(13 Days)
Rome, Florence & Tuscany, Venice, Lake Como
Family Tour of Japan
(10 Days)
Tokyo, Hakone, Kyoto, Tokyo
Family Tour of Egypt
(8 Days)
Cairo & the Pyramids, luxury Nile River cruise
Family Tour of Germany
(10 Days)
Berlin & Potsdam, Munich & Neuschwanstein, Baden-Baden & Alsace
Family Tour of Argentina
(10 Days)
Buenos Aires, Iguazu Falls, Bariloche
Family Tour of Australia
(10 Days)
Sydney, Daintree Rainforest, Great Barrier Reef
Family Tour of Bali
(8 Days)
Nusa Dua or Jimbaran Bay, Ubud
Family Tour of China
(12 Days)
Beijing & Great Wall, Xian, Shanghai, Hong Kong
Family Tour of Dubai & the Emirates
(9 Days)
Dubai & Arabian Desert, Abu Dhabi
Family Tour of England
(7 Days)
London & environs
Family Tour of France
(12 Days)
Normandy, Paris & Versailles, Provence, Cote d'Azur
Family Tour of India
(11 Days)
Delhi, Agra, Ranthambore, Jaipur, Mumbai
Family Tour of Israel
(10 Days)
Jerusalem & Dead Sea, Negev Desert, Tel Aviv
Family Tour of Kenya
(9 days)
Nairobi, Maasai Mara, Mount Kenya
Family Tour of Mexico: Best of the Riviera Maya
(7 Days)
Riviera Maya with Tulum & Chichen Itza
Family Tour of Morocco
(8 Days)
Marrakesh, Atlas Mountains
Luxury Family Tour of New Zealand
(11 Days)
Auckland, Taupo & Rotorua, Hawke's Bay, Queenstown & Milford Sound
Family Tour of Peru
(8 Days)
Lima, Sacred Valley, Machu Picchu, Cusco
Family Tour of Russia
(8 Days)
St. Petersburg, Moscow
Active Family Tour of Sicily
(11 Days)
Palermo with Monreale, Segesta & Erice, Sciacca & Agrigento, Noto with Modica, Ragusa & Syracuse, Taormina & Mount Etna
Family Tour of South Africa & Victoria Falls
(10 days)
Cape Town, Victoria Falls, Sabi Sand Reserve
Family Tour of South Korea
(7 Days)
Seoul, Jeju Island
Family Tour of Spain
(10 Days)
Barcelona, Madrid & Toledo, Seville & Cordoba, Marbella
Family Tour of Switzerland
(9 Days)
Zurich, Lucerne, Interlaken, Lausanne
Family Tour of Tanzania
(8 Days)
Arusha, Ngorongoro & Lake Manyara, Serengeti
Thailand for Families
(10 Days)
Bangkok, Chiang Mai, Koh Samui
Vietnam for Families
(10 Days)
Hanoi, Halong Bay, Hoi An, Saigon
Family Tour of Iceland
(9 Days)
Reykjavik & environs, South Iceland, Jokulsarlon Glacier Lagoon
MULTI-COUNTRY TOURS
Family Tour of Belgium & the Netherlands
(8 days)
Brussels with Bruges & Ghent, Amsterdam with The Hague & Delft
Christmas Markets of Europe
(15 Days)
Munich & Nuremberg, Salzburg, Vienna, Prague & Dresden, Berlin
Family Tour of England & Scotland
(11 Days)
London, Edinburgh, Fort William & Highlands, Perthshire (Gleneagles)
Family Tour of London, Paris & Rome
(10 Days)
London, Paris, Rome
Family Tour of Kenya & Tanzania
(11 Days)
Nairobi, Maasai Mara, Ngorongoro Crater, Serengeti
Family Tour of Southeast Asia
(13 Days)
Bangkok, Chiang Mai, Siem Reap, Hong Kong
Thank you for organizing such a wonderful trip to Italy for our family! Artisans of Leisure makes traveling as a family fun and hassle-free. We can just enjoy our time together creating special memories. We look forward to our next trip with you!
~ P.R., Laguna Niguel, CA
Thank you for scheduling such an amazing trip to London for me and my family. It was more than I expected. Your guides were amazing and the hotel was spectacular. The trip couldn't have been better.
~ B.S., Weston, CT
We had a wonderful trip to Egypt and Jordan. We were well-cared for at every stop…We were impressed with how knowledgeable the guides are and how accommodating they were to the needs of our three-generation group.
~ L.V. & T.V., New York, NY
Recommended by:
Departures
Conde Nast Traveler
The New York Times
Wall Street Journal
Travel + Leisure
Town & Country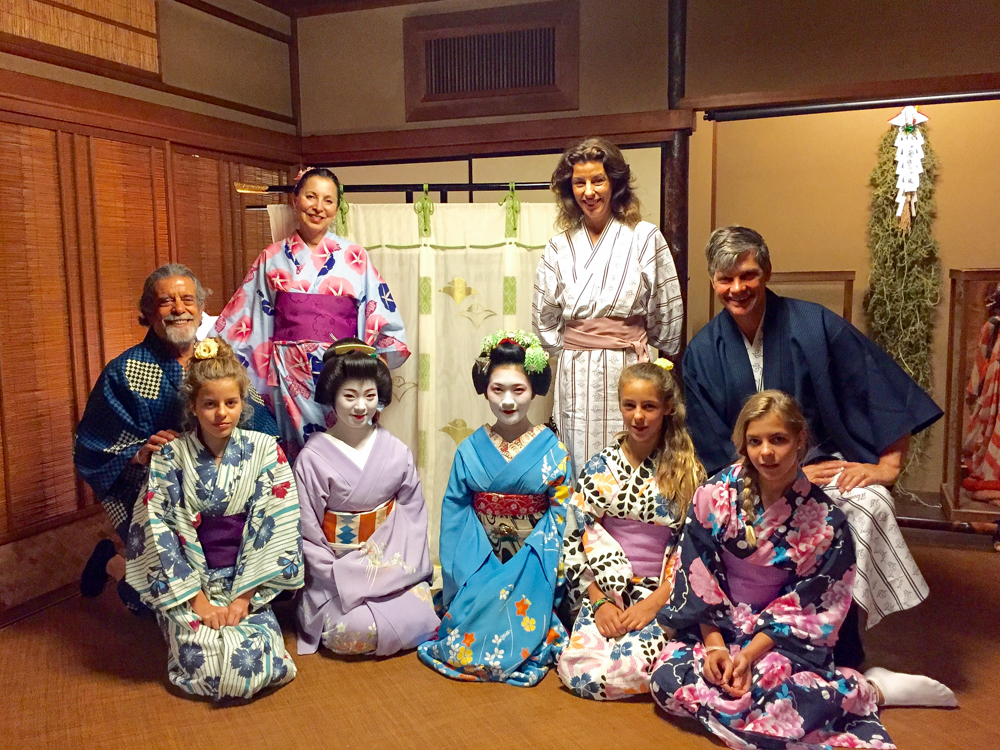 Special Luxury Trips for Grandparents Traveling with Grandchildren
Just Back: A Luxurious Family Tour of Scotland
Favorite Family Activities in Japan
Family Travel in Egypt: Top 10 Favorite Experiences
A Unique Insider's Perspective on Family Travel in Asia
Just Back: A Luxurious Family Tour of Switzerland
From Our Travelers: A Kenya & Tanzania Family Safari Tour
Three of Our Favorite Luxury Resorts in Thailand
Traveling with Friends and Family: Luxury Villas at Castiglion del Bosco in Tuscany
Tips for Family Travel with Older and Adult Children
Culture and Family Fun in Thailand
A Family Tour of Greece & Turkey
An Interview with Ashley Isaacs Ganz on Family Travel in Iceland
Exclusive Harry Potter Touring in England and Scotland
Private Family Heritage, Ancestry & Genealogical Tours
Letter from a Mother: Don't Wait to Travel with Your Children
Inspiration for Amazing Family Trips
A Family Tour of Paris, Versailles & the Loire Valley in France
A Private Family Tour of China: Artisans of Leisure Travelers Share Their Photos