September 2, 2008
Family Travel in Morocco
A family on an Artisans of Leisure private tour of Morocco wrote to us about their favorite experiences on their trip, including visiting a family home in a Berber village, meeting local children, staying in a Bedouin camp in the Sahara Desert, learning about Moroccan culture, visiting a market in the Ourika Valley, taking a private cooking lesson, and touring the cultural highlights of Fez, Marrakesh and Essaouira.
Here are some of their thoughts and photos from Morocco.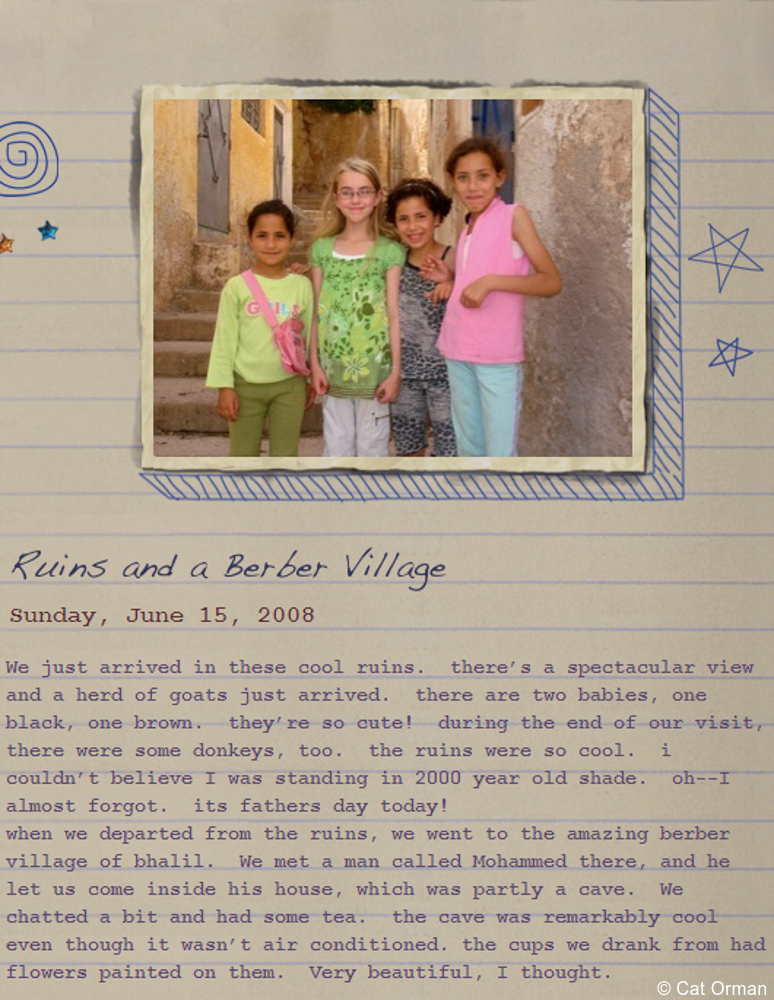 "We greatly enjoyed this very friendly Berber village—lots of the women and kids wanted to talk to us, and were eager to ask us questions and show us their work, which is making silk fasteners for clothing. We were very honored to be invited to drink traditional sweet mint tea in the home of Mr. Chraibi, who lives with his family in a troglodyte home (cave)."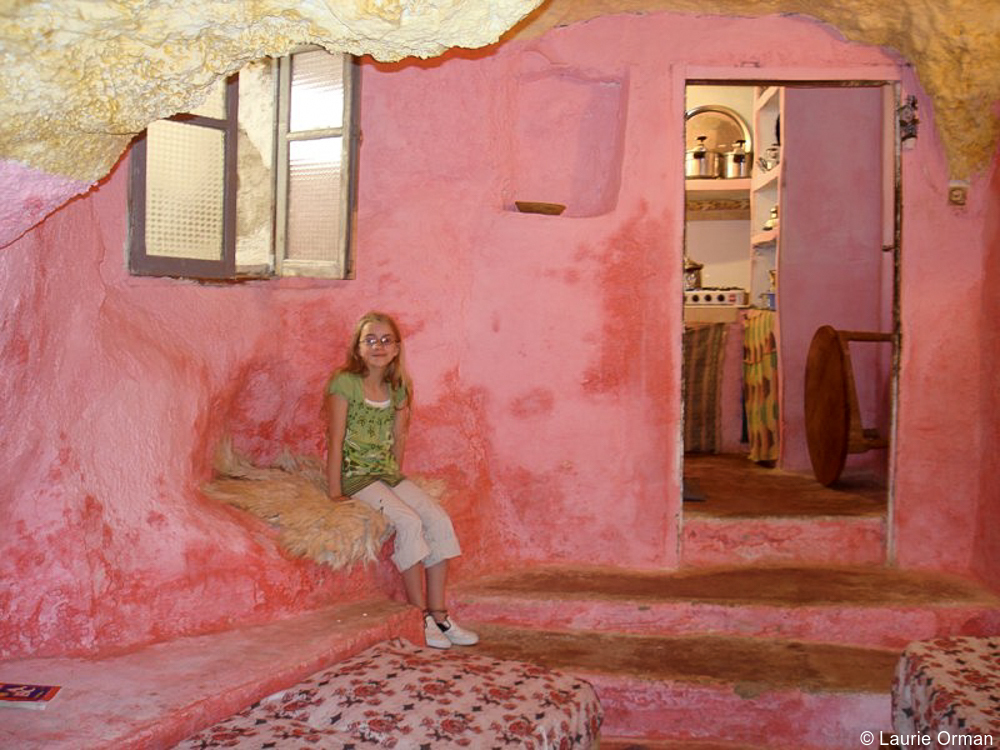 "We went to a beautiful restaurant in Fes called Palais la Medina, where we enjoyed a great chat with the manager on the rooftop terrace while we watched the sun set over Fes. Then we went downstairs and had too much amazing Moroccan food and watched a never-ending parade of Berber entertainers. The whole thing culminated in a mock Moroccan wedding, and Cat was part of the show."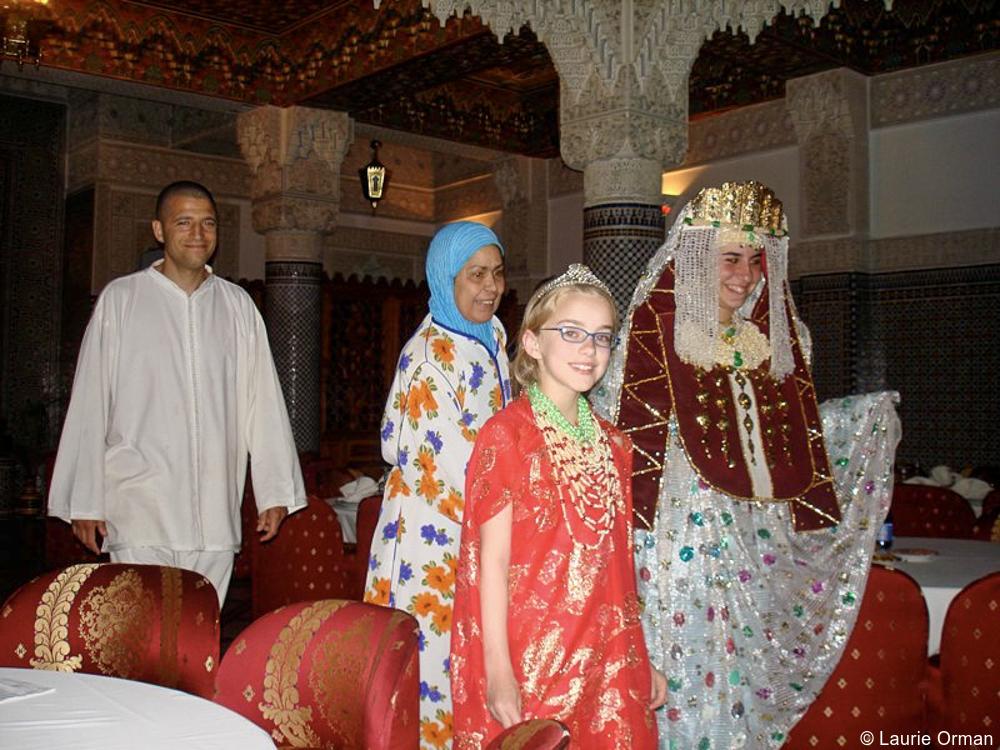 "We drove from our hotel outside Erfoud about an hour into the desert. It was flat for a long time, and then the huge golden-pinkish dunes (about 600 ft. high) appeared on the horizon. Hidden behind one of them was our tent that looked like it came straight off the set of 1001 Arabian Nights!"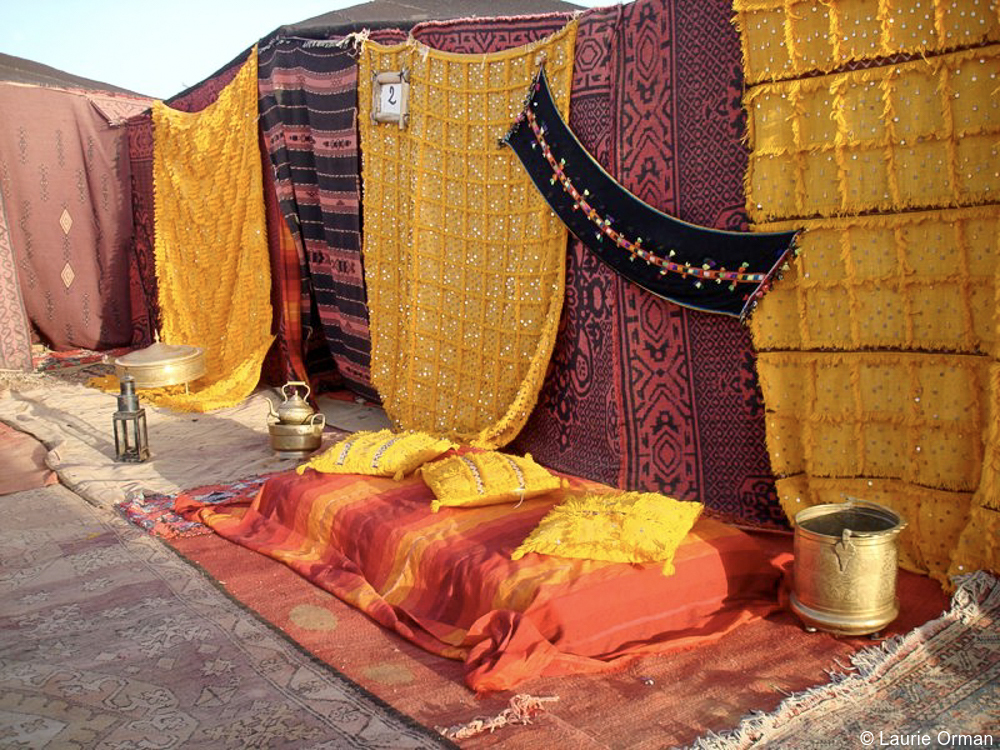 The daughter cooking a meal in the tent.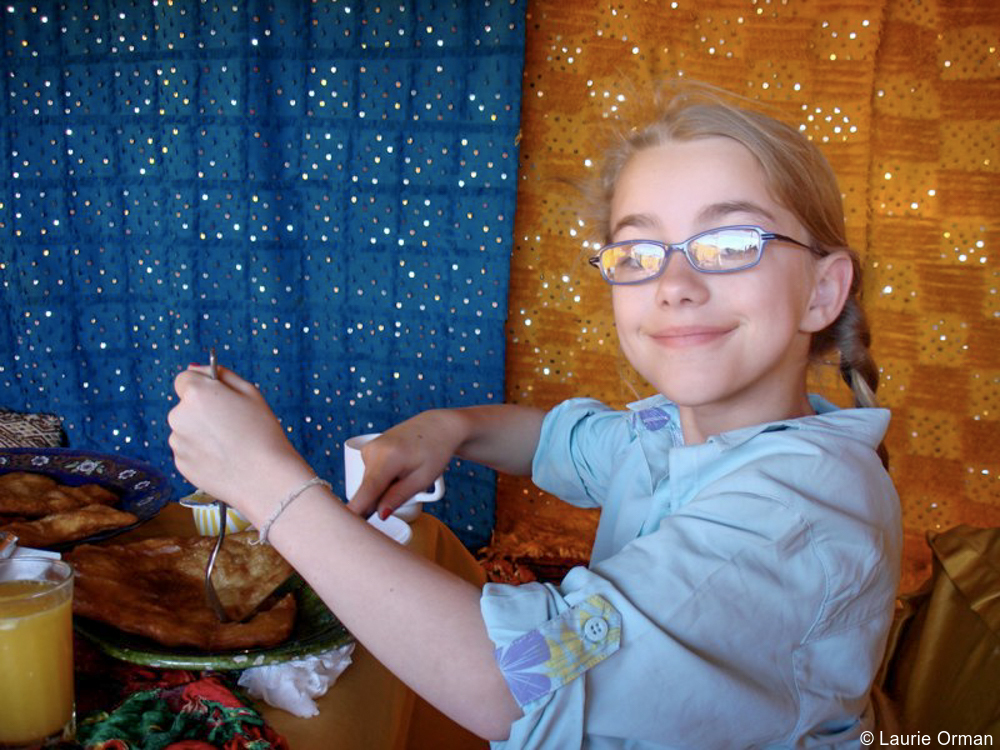 "Veggie tagine—one of four main courses!"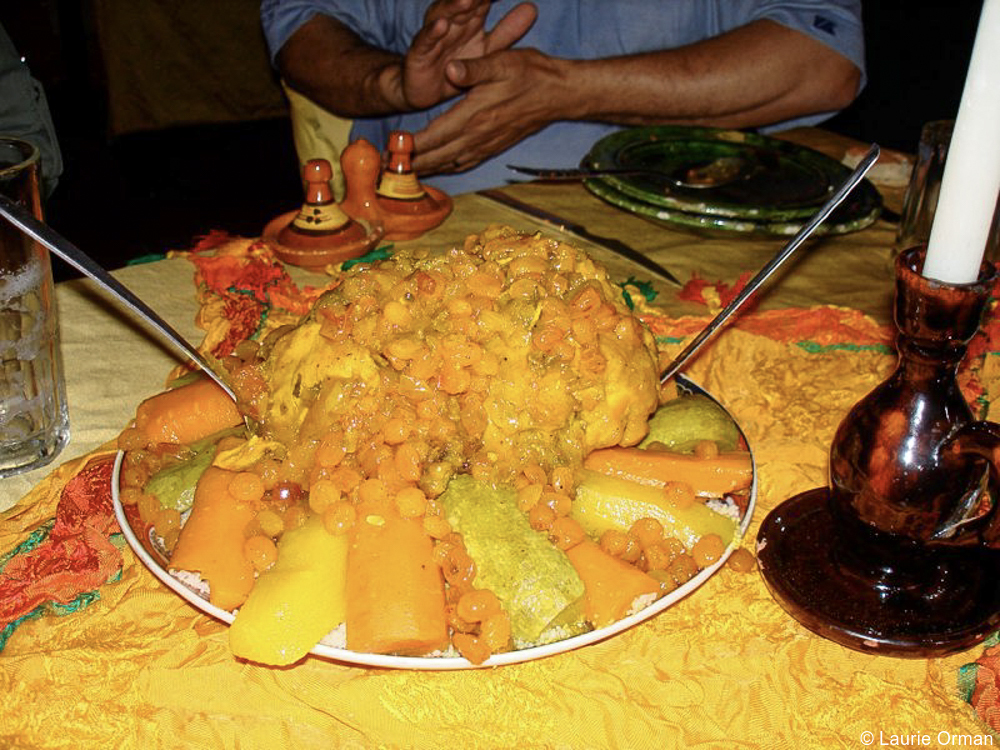 "Our guide got us up at 4:30am to fumble in the total darkness for our clothes and stumble outside to our waiting camels. It was so beautifully quiet as we trekked about 40 minutes across the dunes to find the perfect sunrise spot."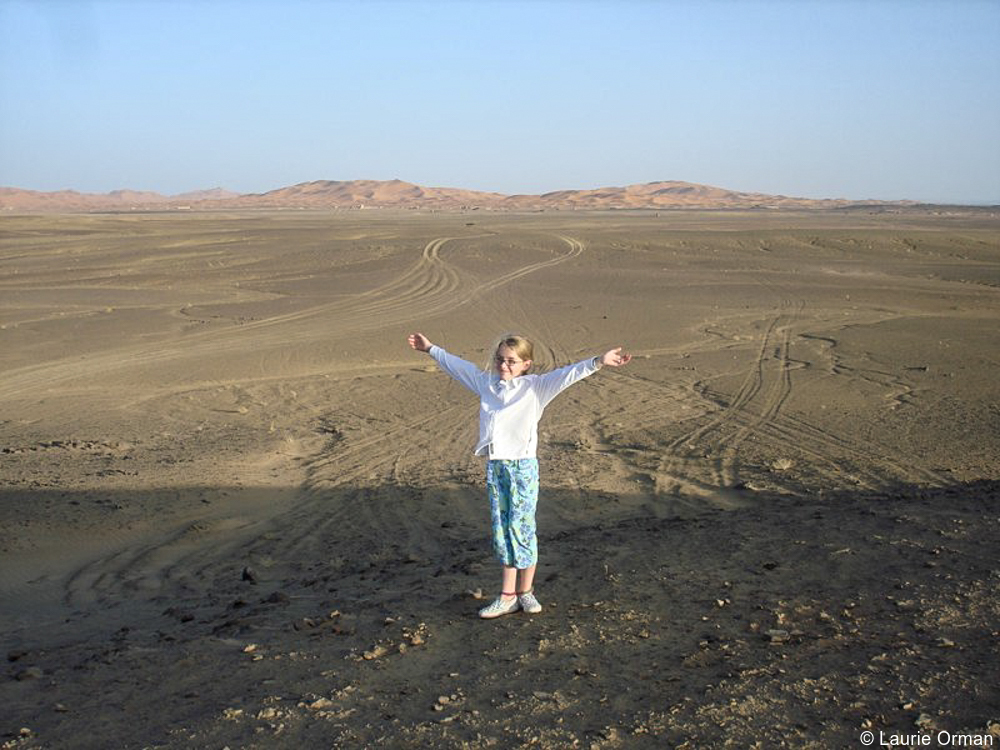 Family members ran up sand dunes in the Sahara Desert…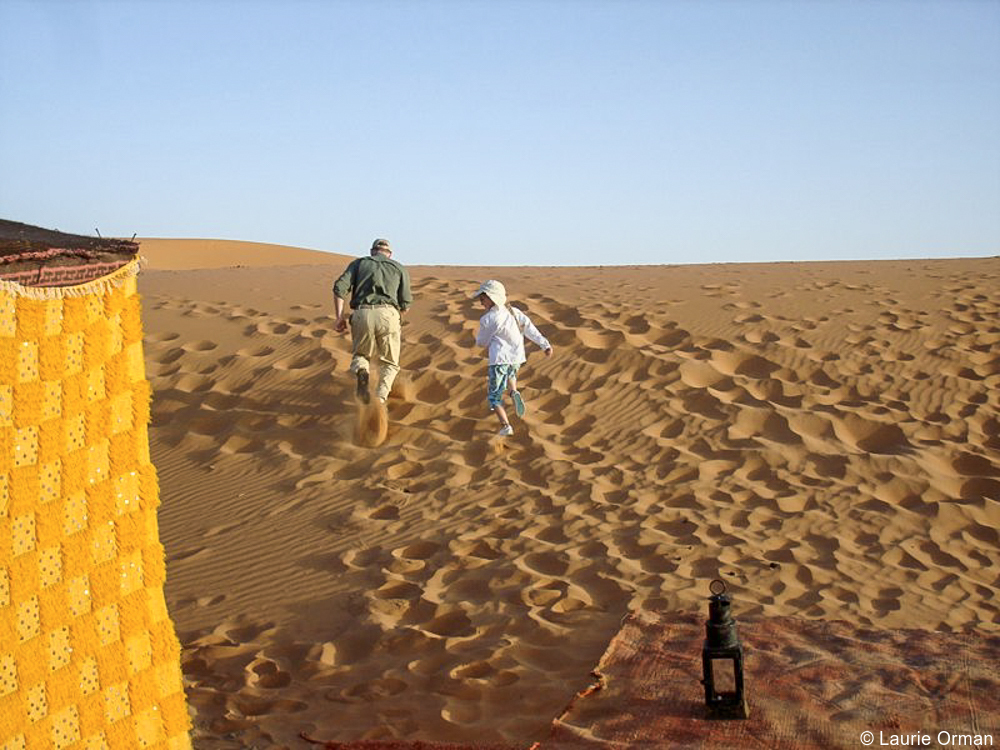 …and then slid down.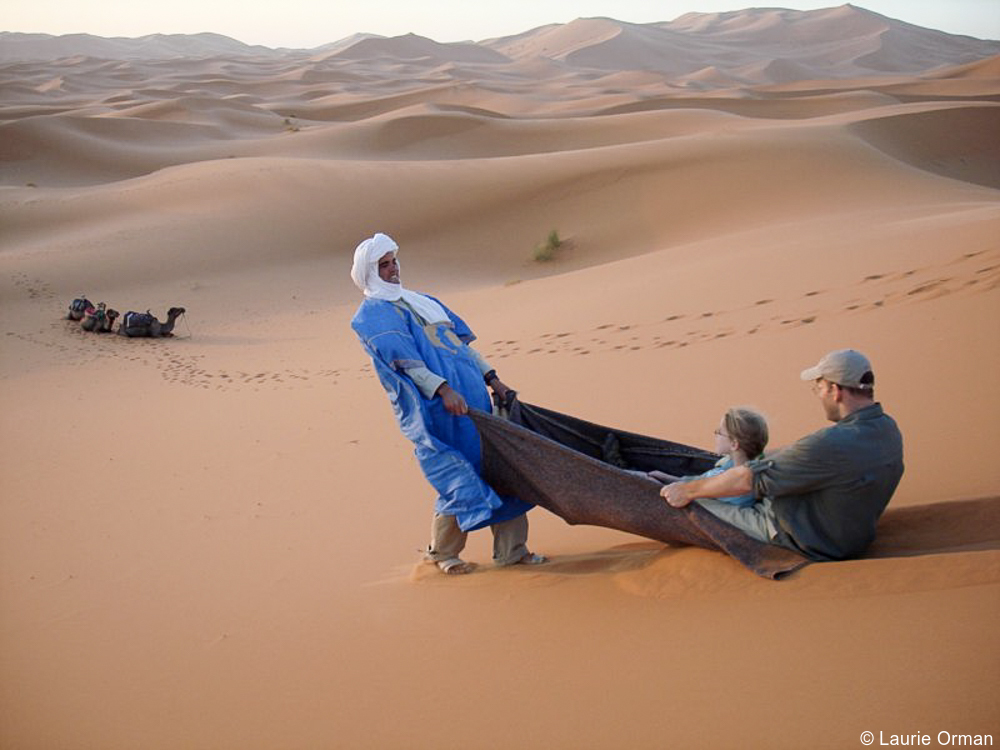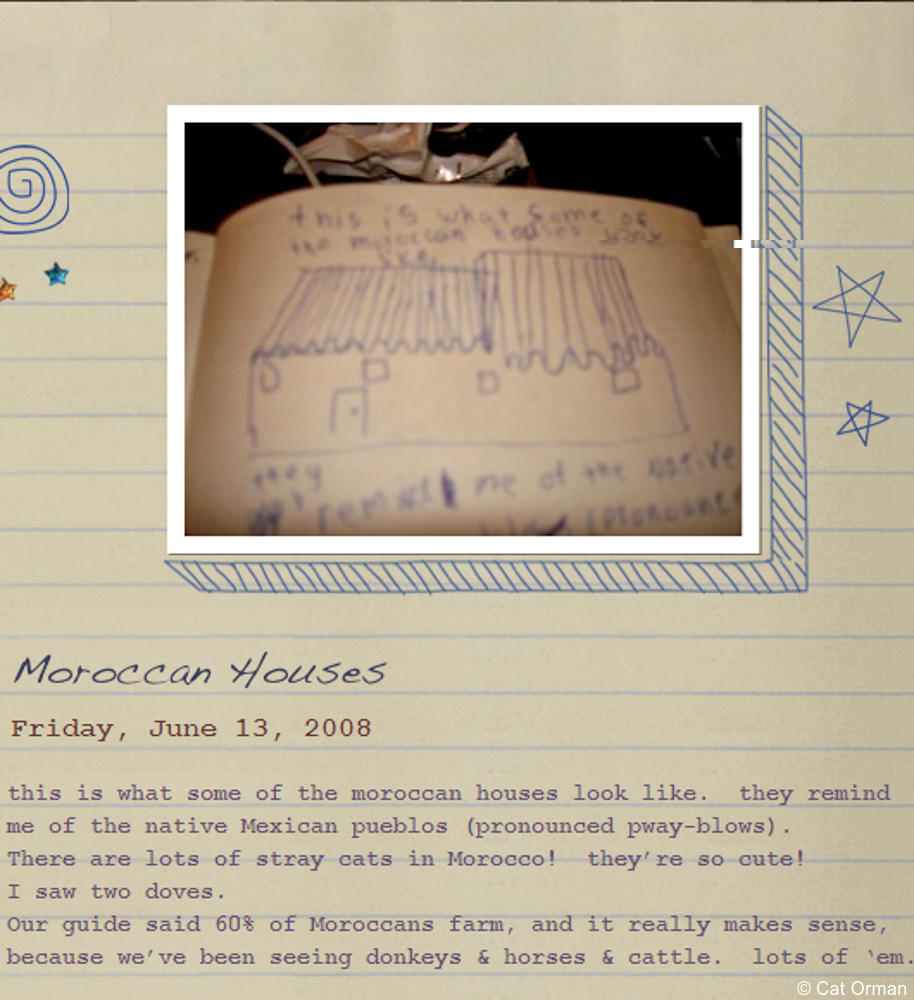 Part of the tour went through the beautiful Dades Valley, also known as the Valley of a Thousand Kasbahs.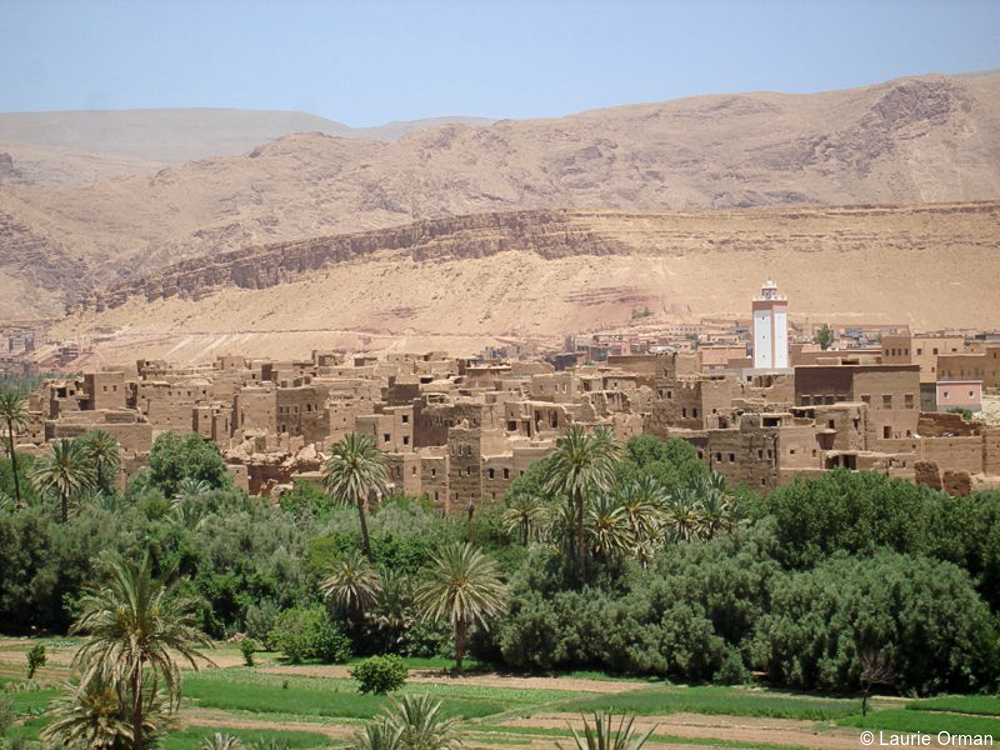 "Catherine got hennaed."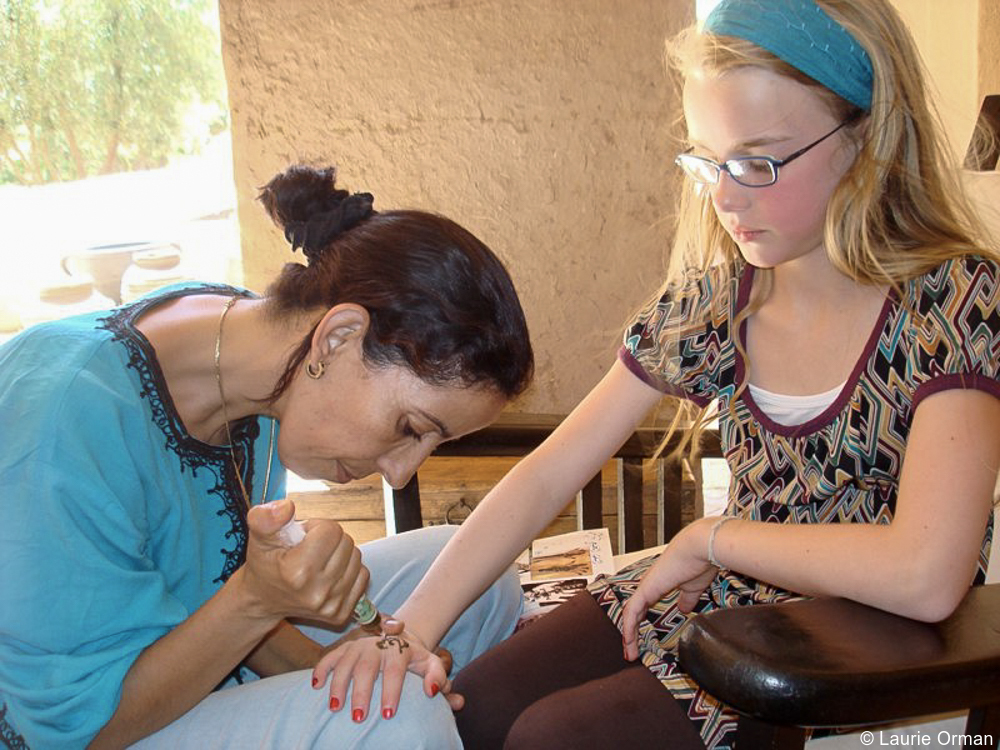 "Henna dye is mixed with water to form a thick paste and then put into a big syringe—it looks like a tool used for very fine cake decorations. The design dries for a while, and then you dab a mixture of sugar and lemon juice on top of the thick paste to fix it to the skin. After that, you let the paste stay on your skin for a couple of hours.  You rinse/chip it off, and then the design stays on your skin for about a week."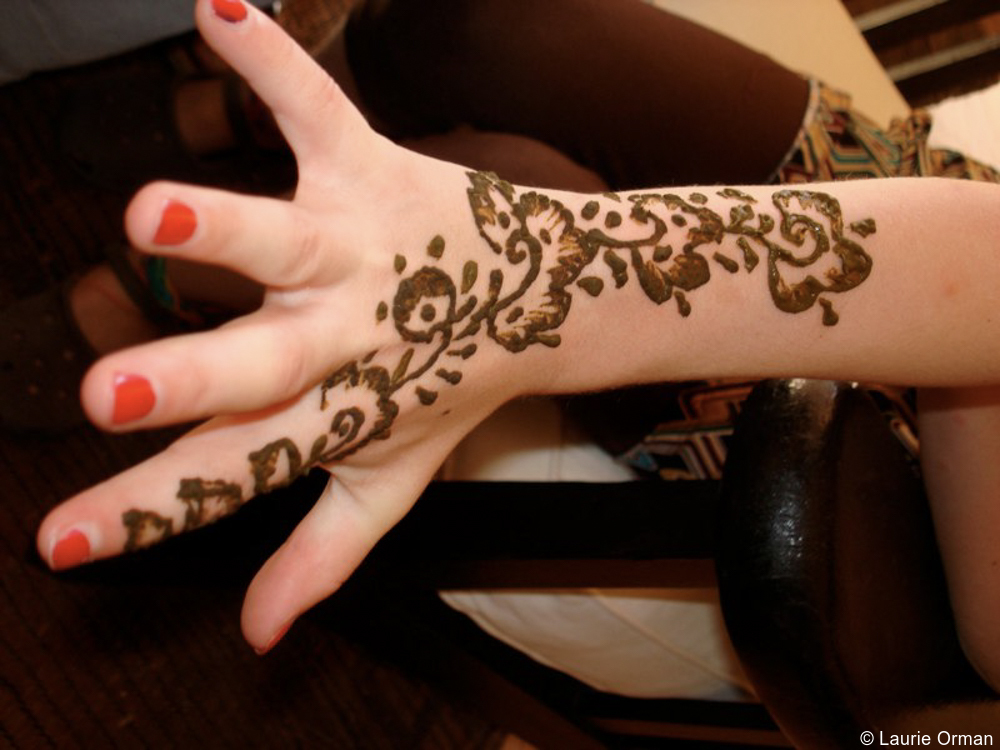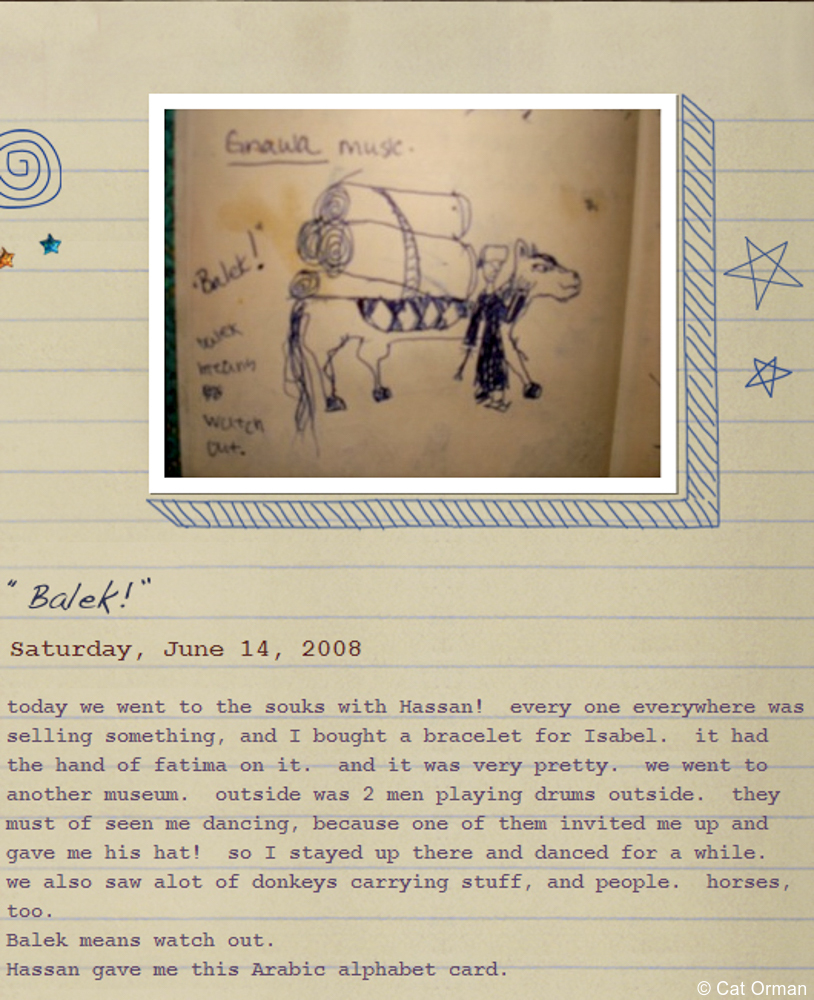 "Learning about the Arabic alphabet."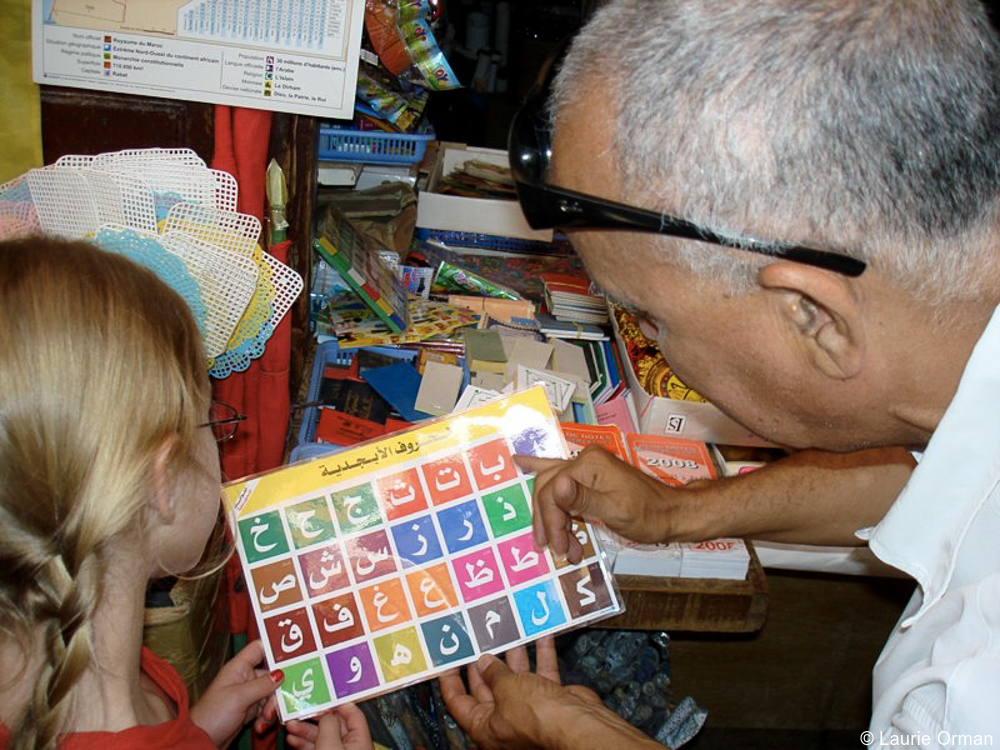 Among the many other experiences the family enjoyed in Morocco were shopping for tea glasses in a Marrakesh souk (market)…
…visiting an open-air market in the Ourika Valley…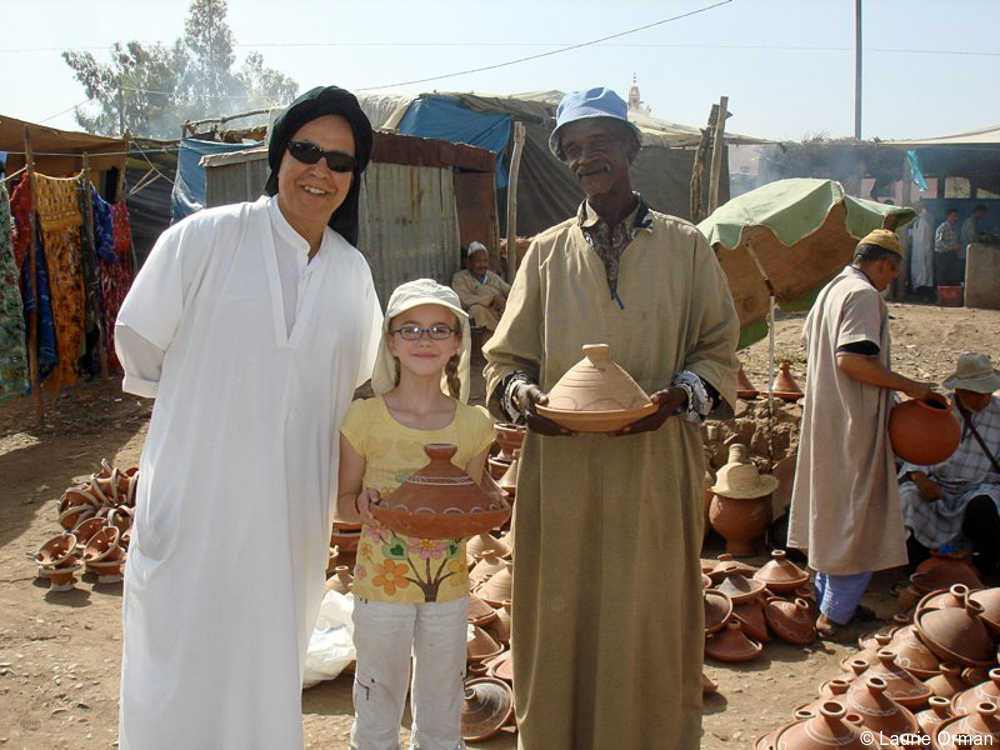 …learning about Moroccan spices…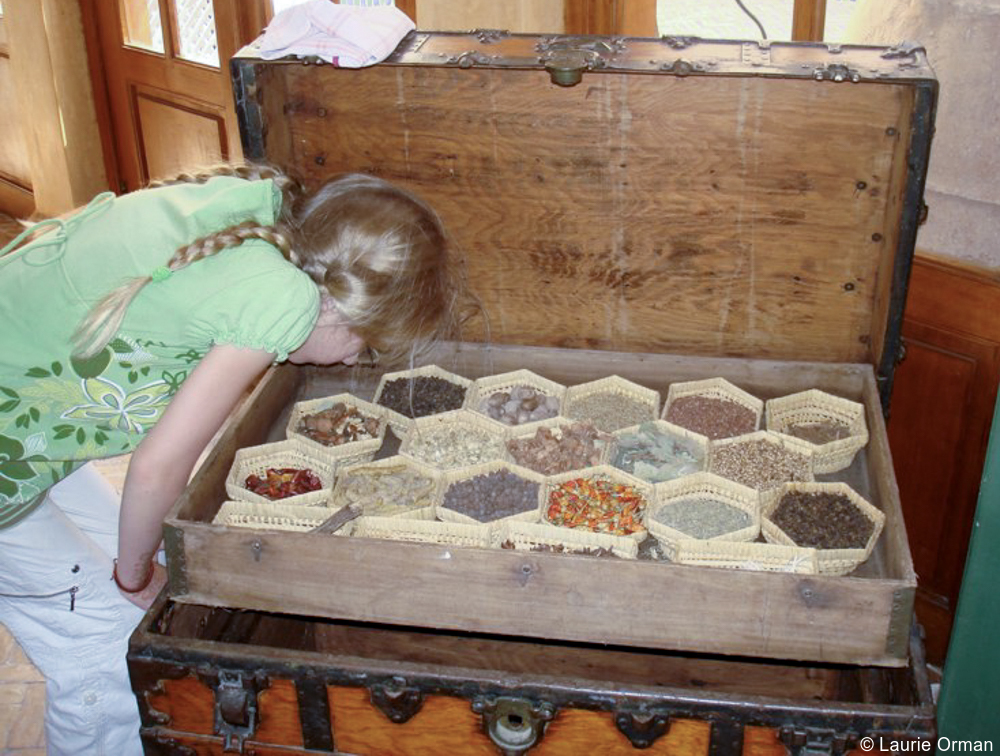 …and taking a Moroccan cooking lesson.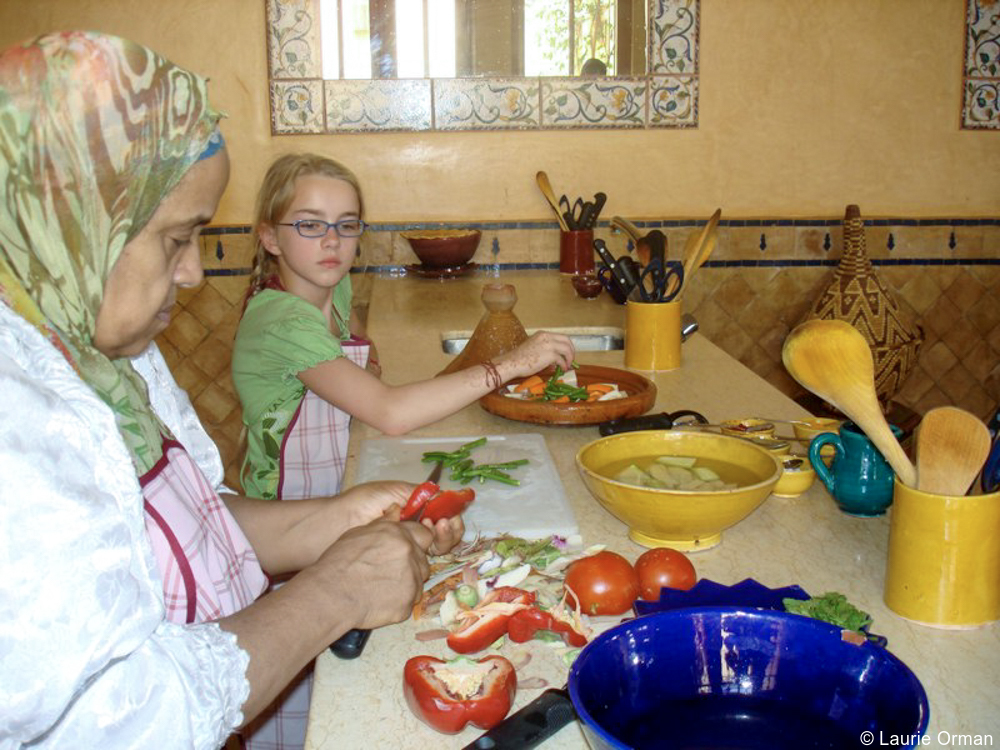 "Essaouira is a beautiful, peaceful seaside town on the Atlantic coast—amazing number of seagulls."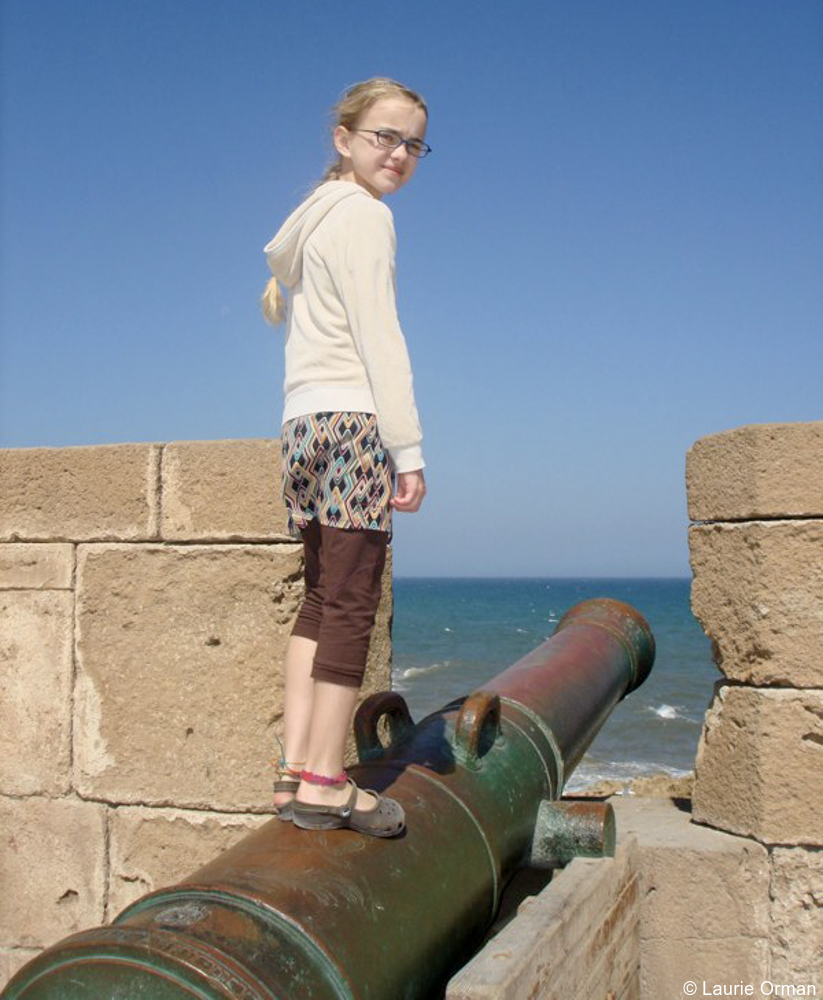 Contact Artisans of Leisure to begin planning a private luxury tour of Morocco.