November 11, 2014
From Our Travelers: A Kenya & Tanzania Safari Tour
A family that has traveled with us many times shared these photos from their recent Artisans of Leisure private luxury safari tour through East Africa. They enjoyed the best safari lodges and incredible game viewing at Ngorongoro Crater and the Singita Grumeti Reserves (Serengeti) in Tanzania and in the Maasai Mara in Kenya.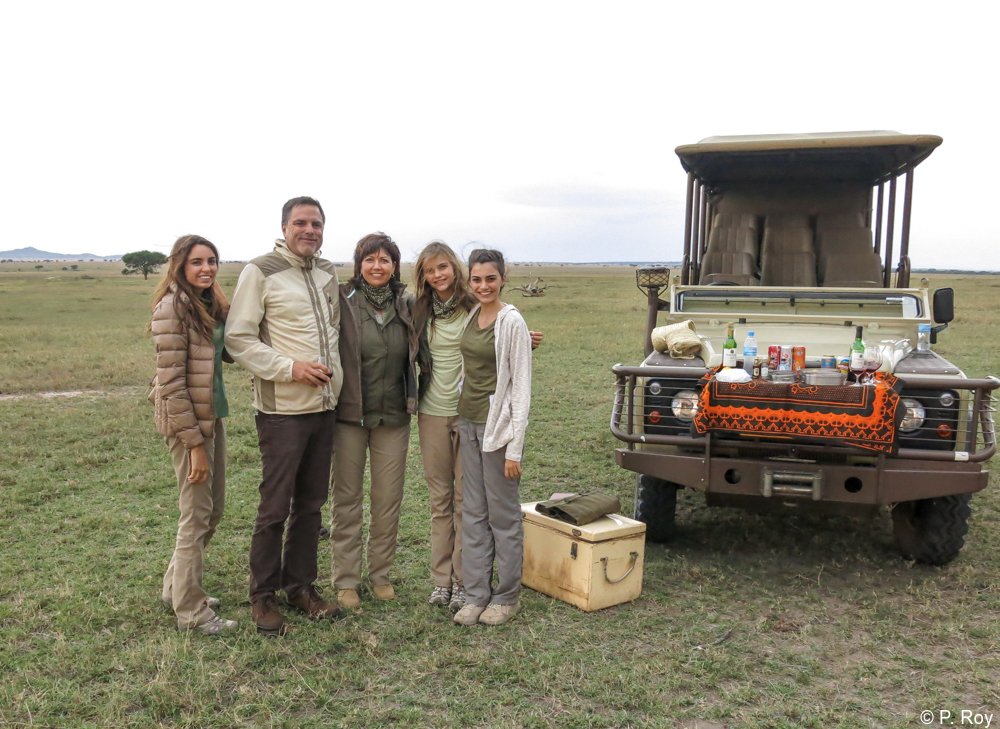 The family began their luxury safari tour at Singita Sabora Tented Camp on the private Grumeti Reserves, which are connected to Serengeti National Park in Tanzania.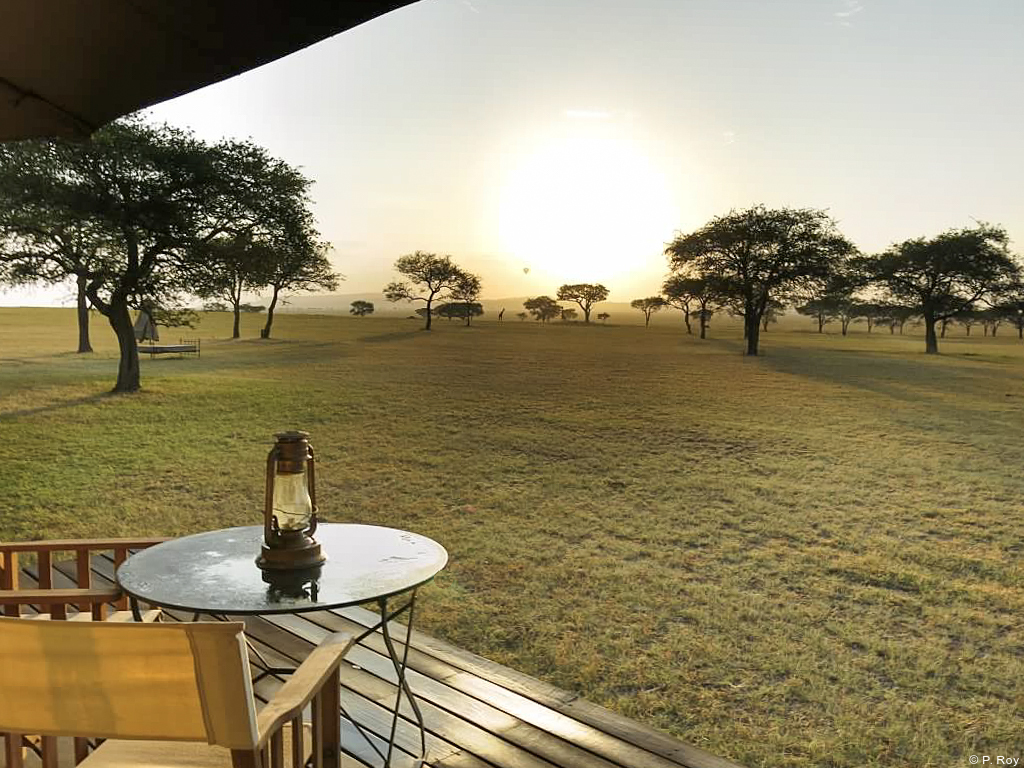 Washing hands after returning from a game drive.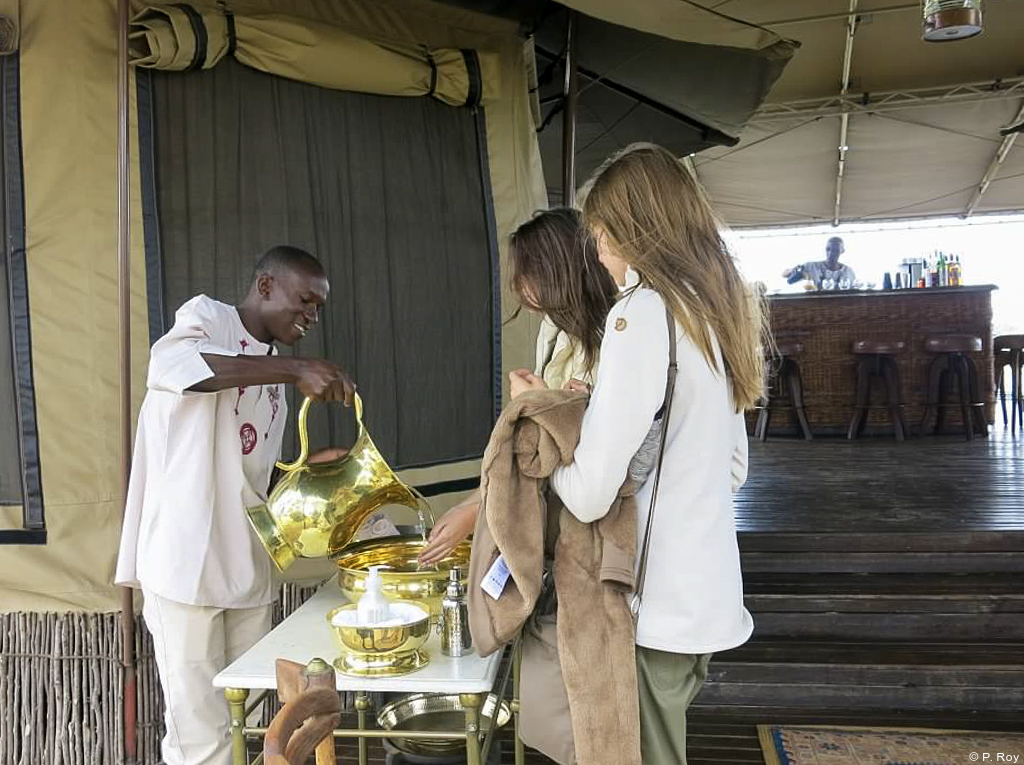 Inside a private tent at Singita Sabora.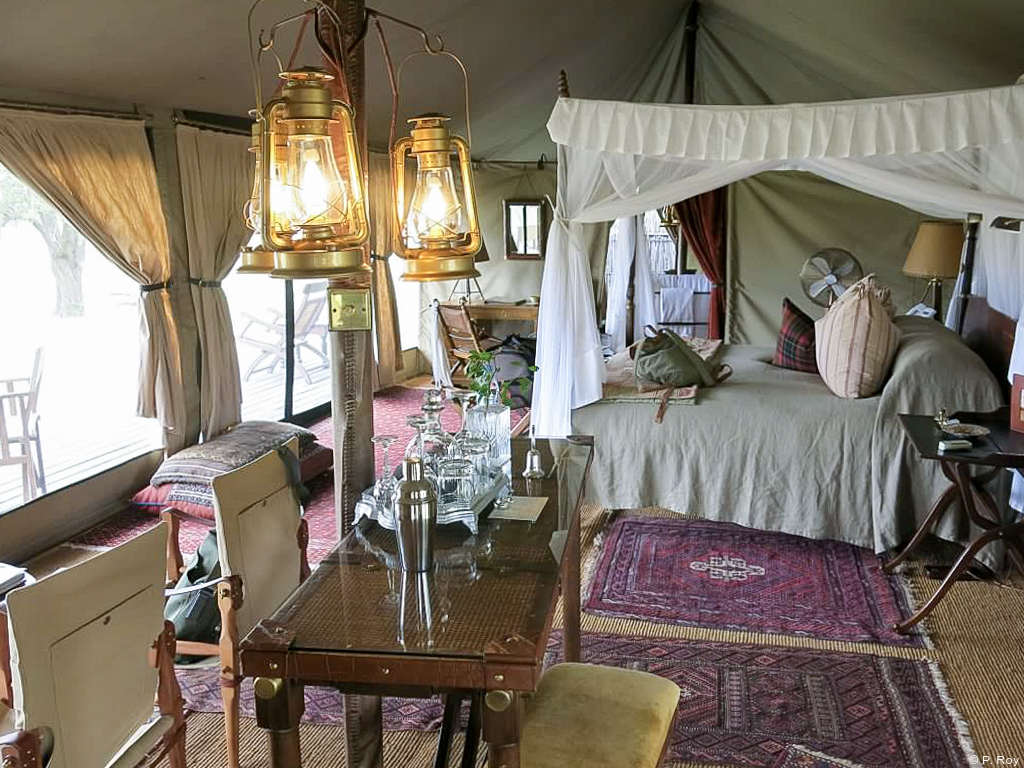 On their safari, the family saw lots of young animals…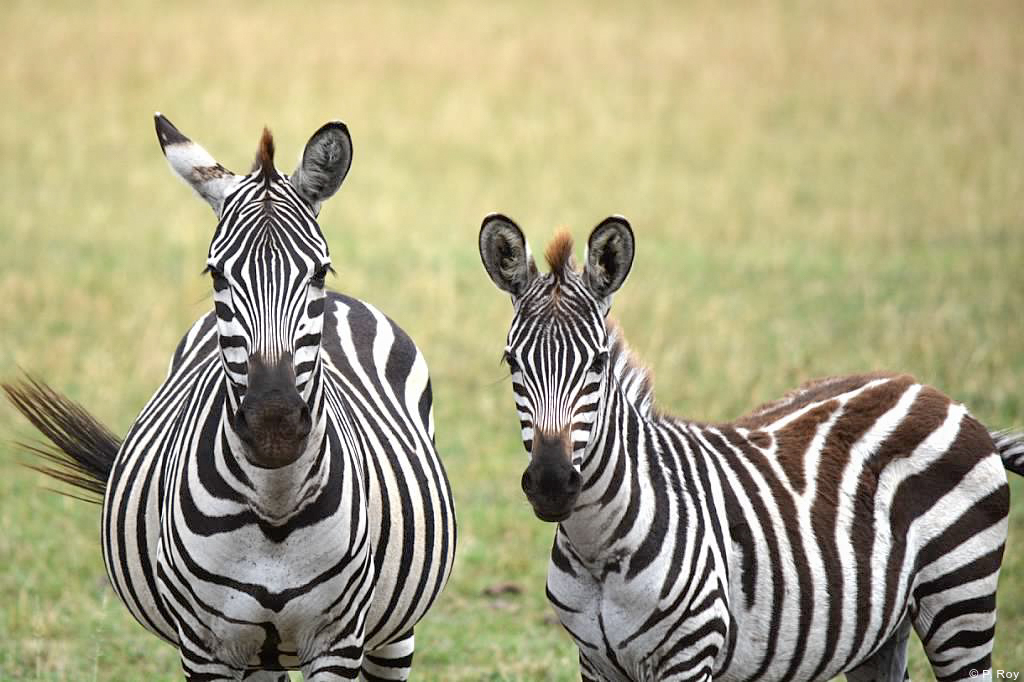 …like baby giraffes.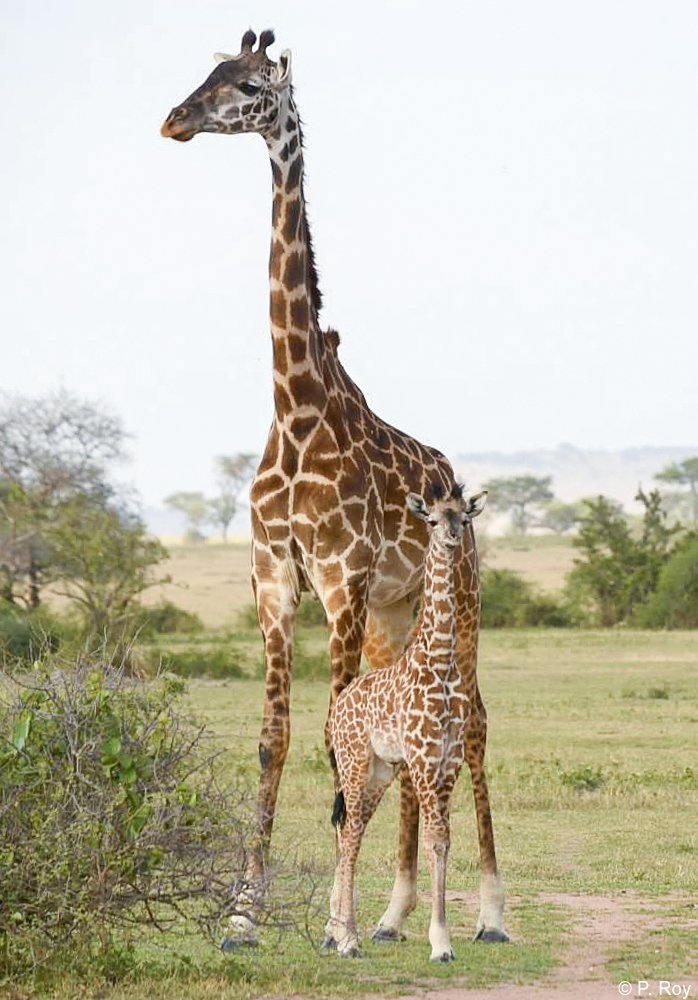 The family also stayed at Singita Sasakwa Lodge on the border of Serengeti National Pak. The lodge has panoramic views over Tanzania's expansive savanna.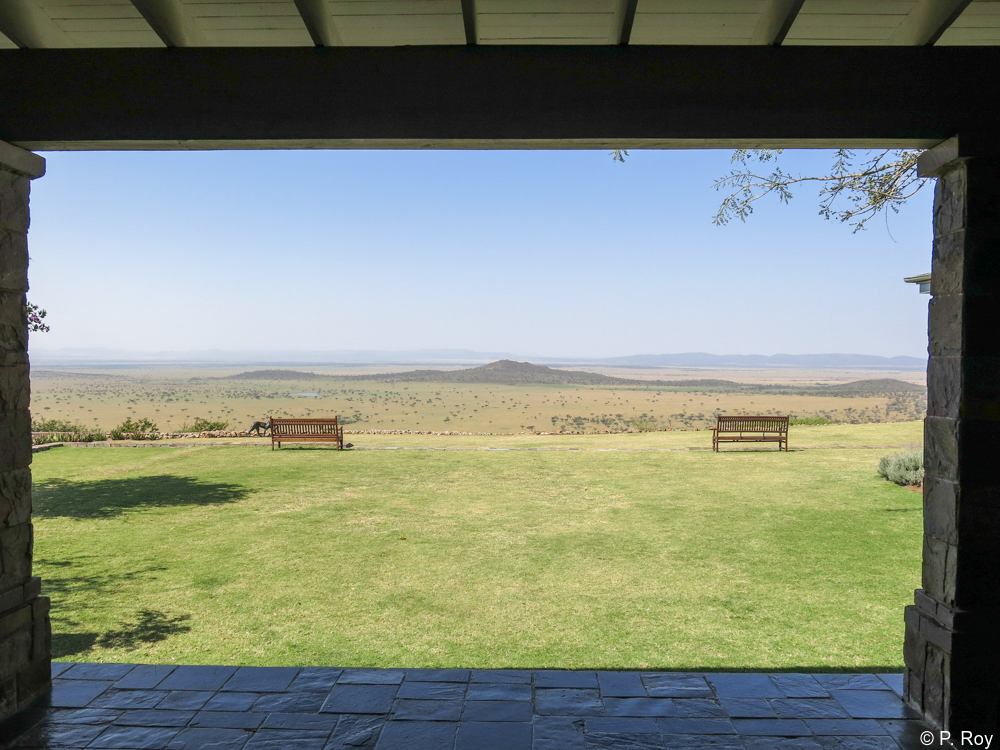 Dining at Singita Sasakwa.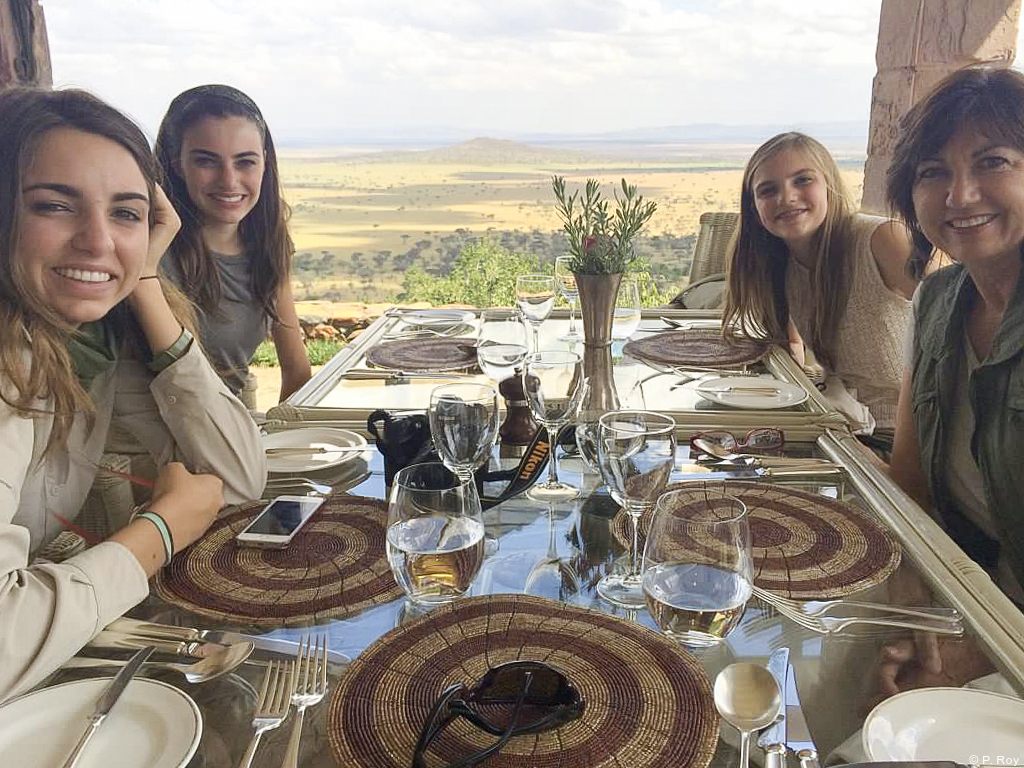 The living room of a private cottage at Singita Sasakwa.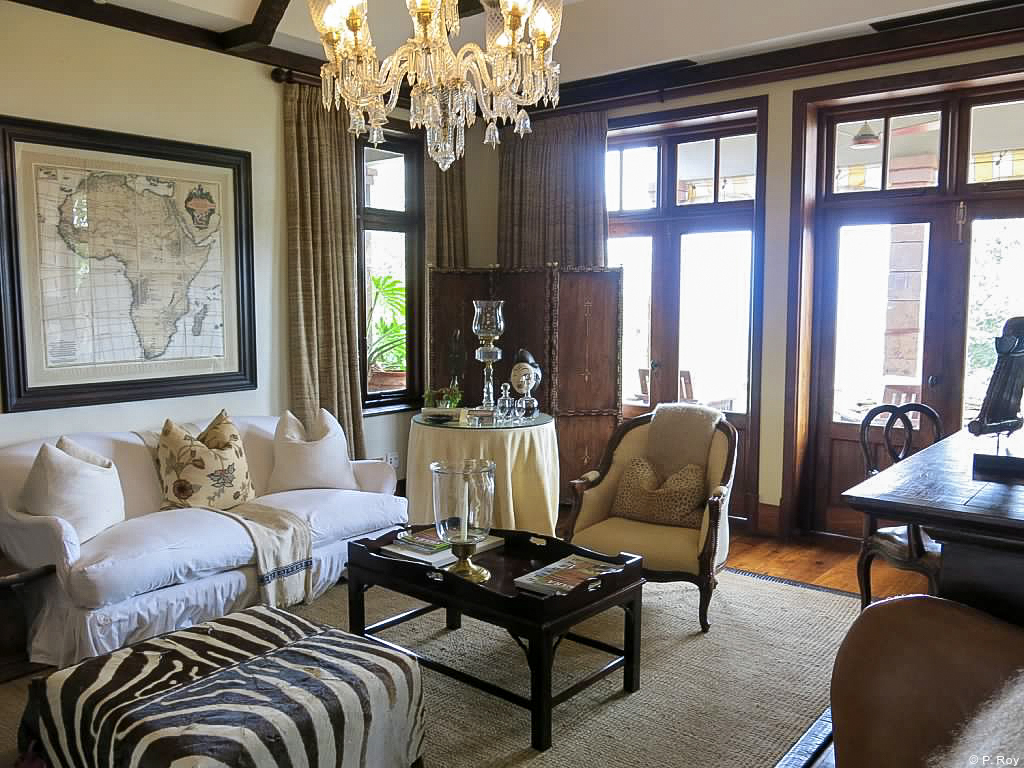 A bathroom at Singita Sasakwa.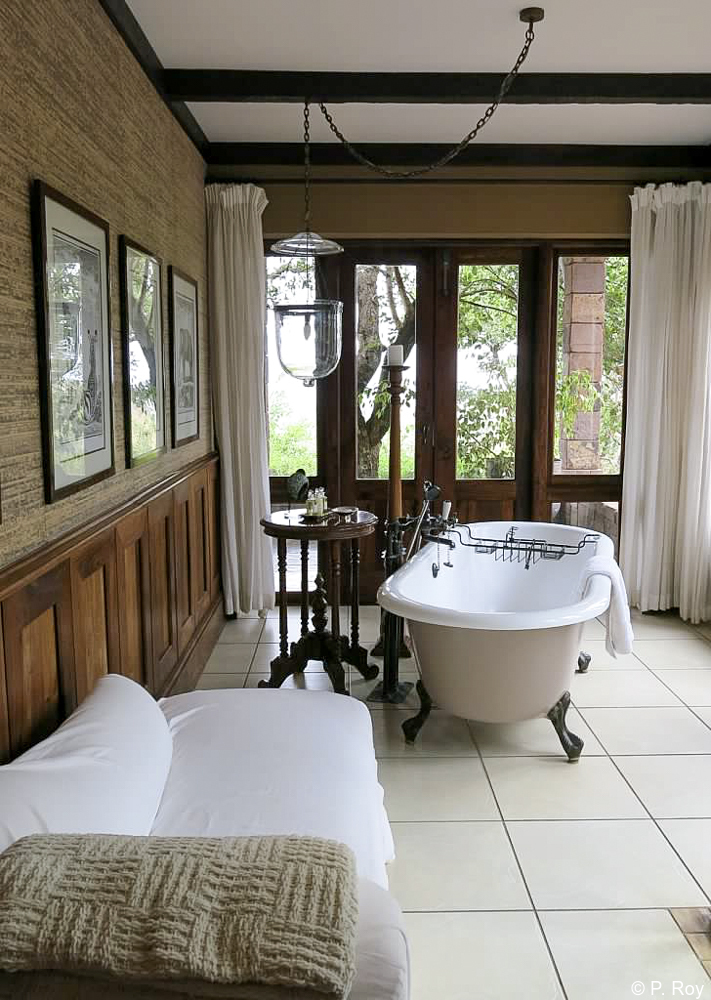 During a game drive, the family spotted a cheetah mother…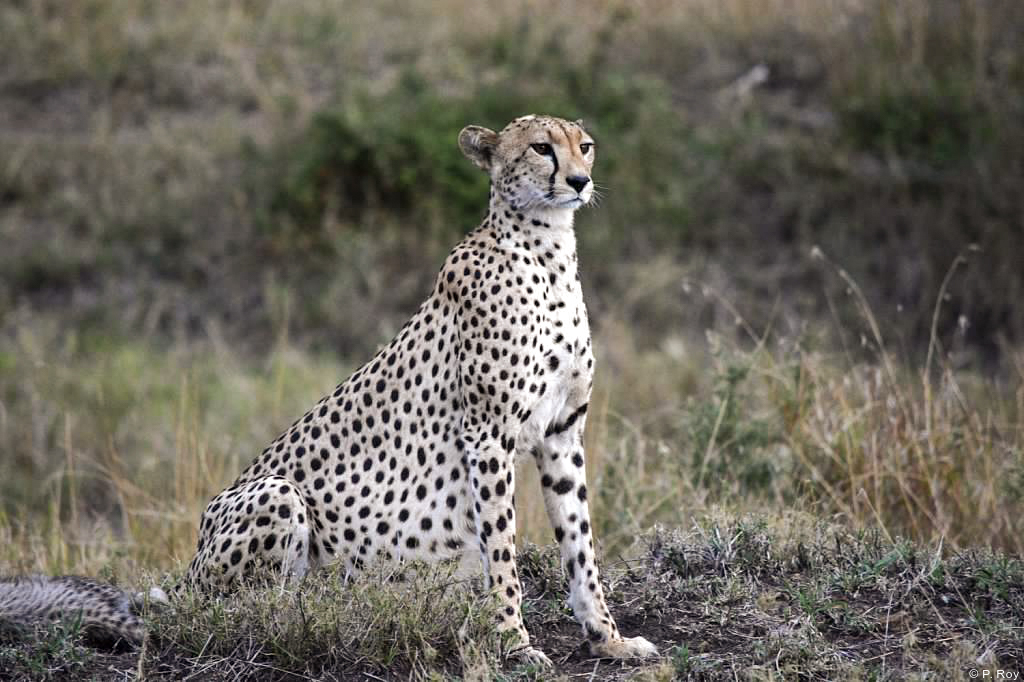 …and child.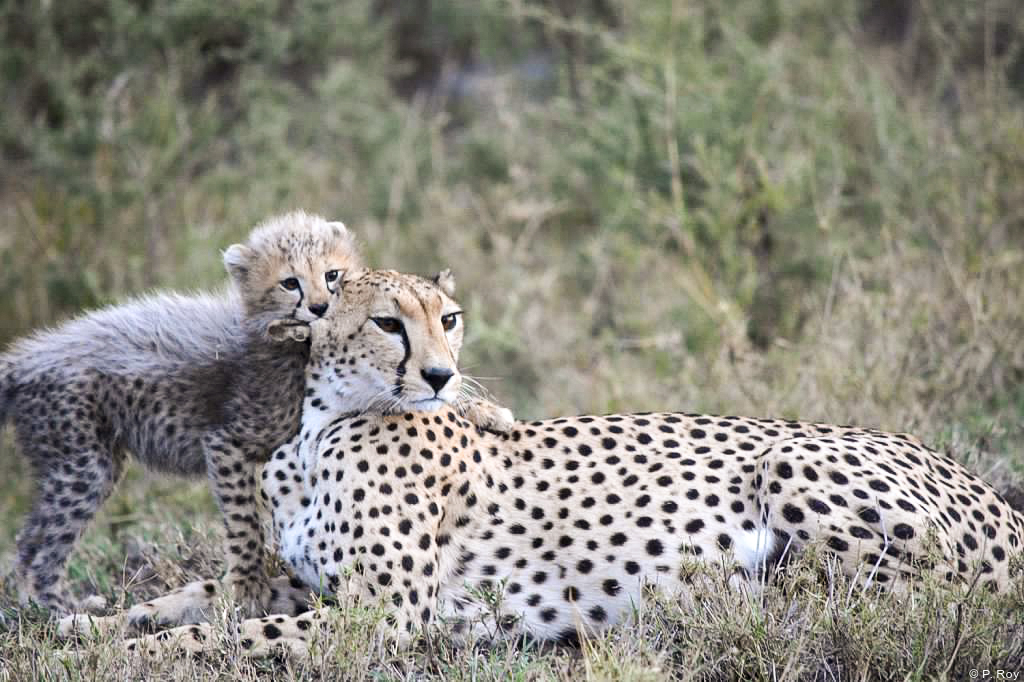 Cleaning up!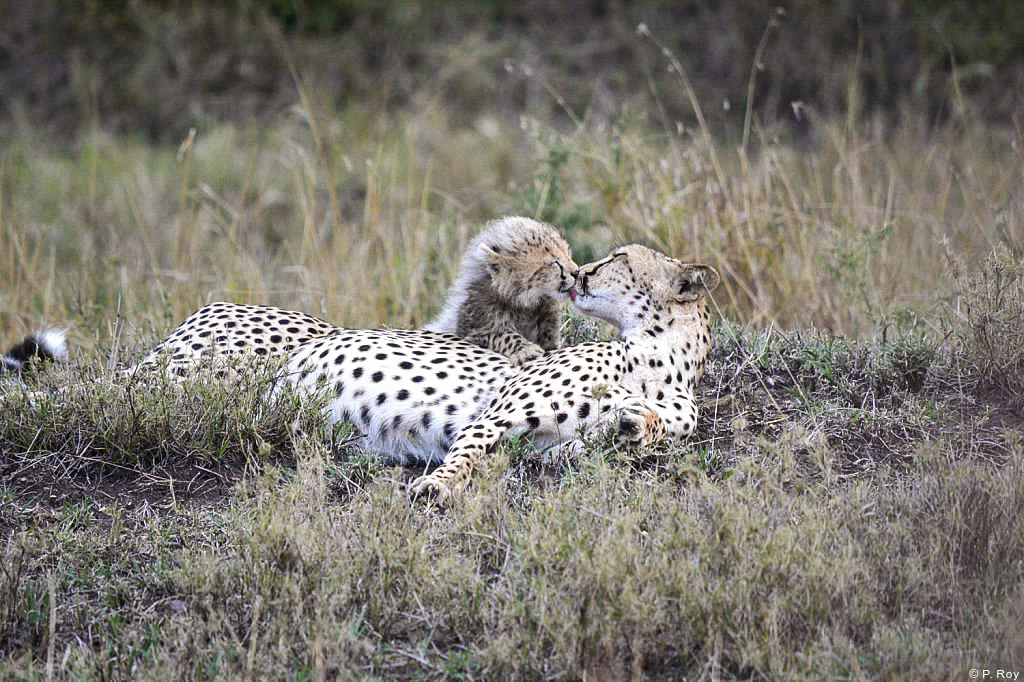 Sharing the road with elephants.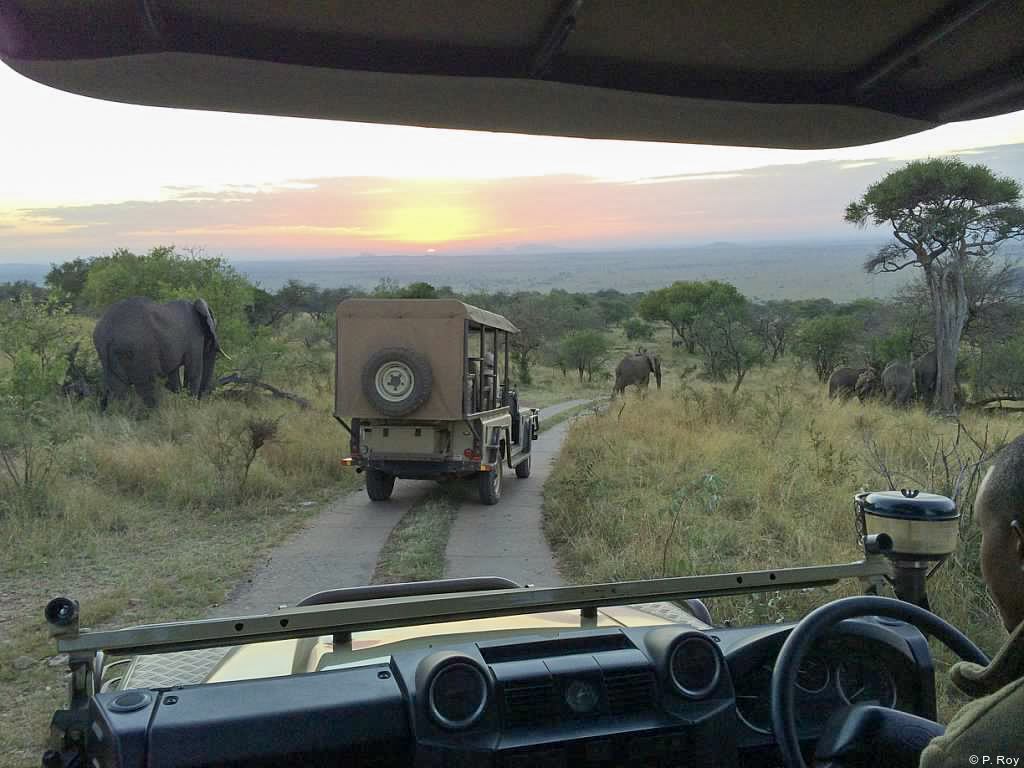 Spotting a leopard during a night safari.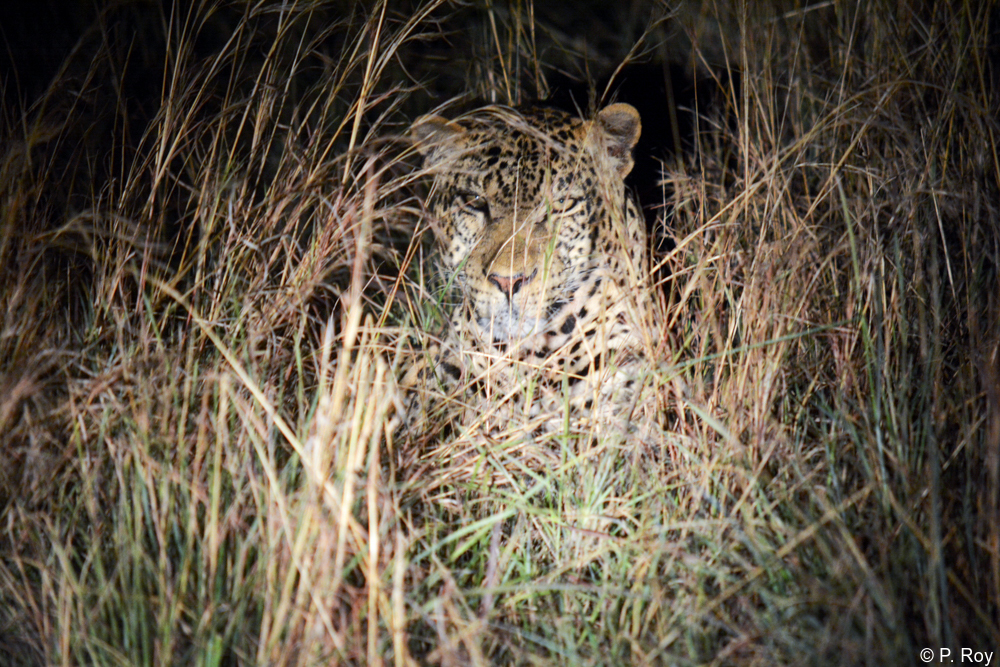 Horseback riding on the plains.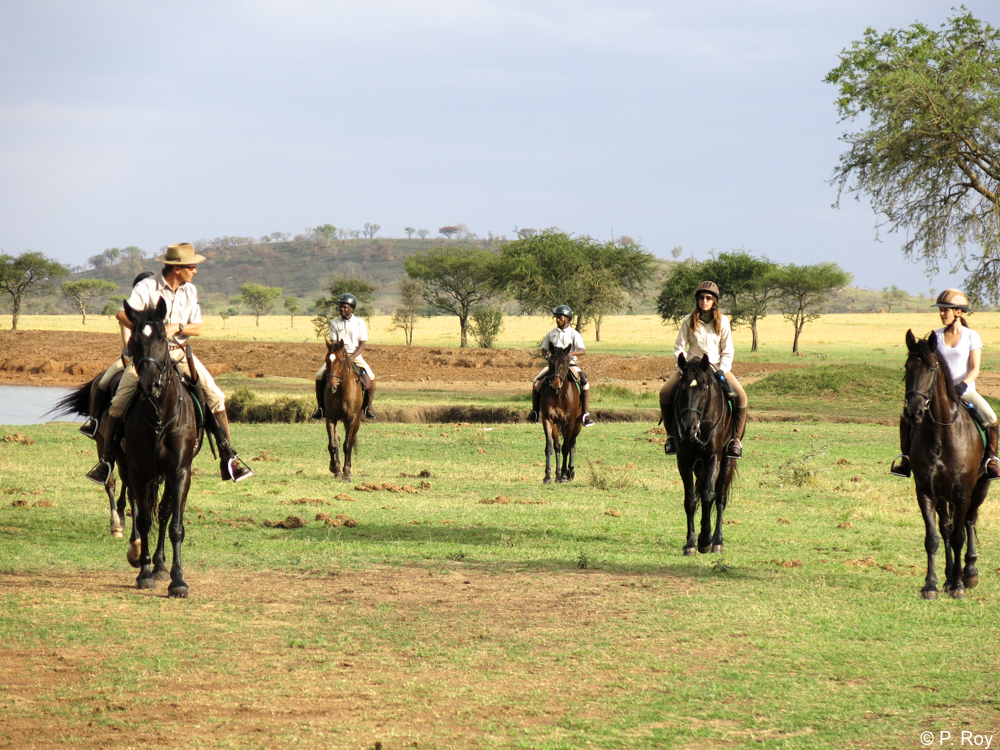 A skull in the Serengeti.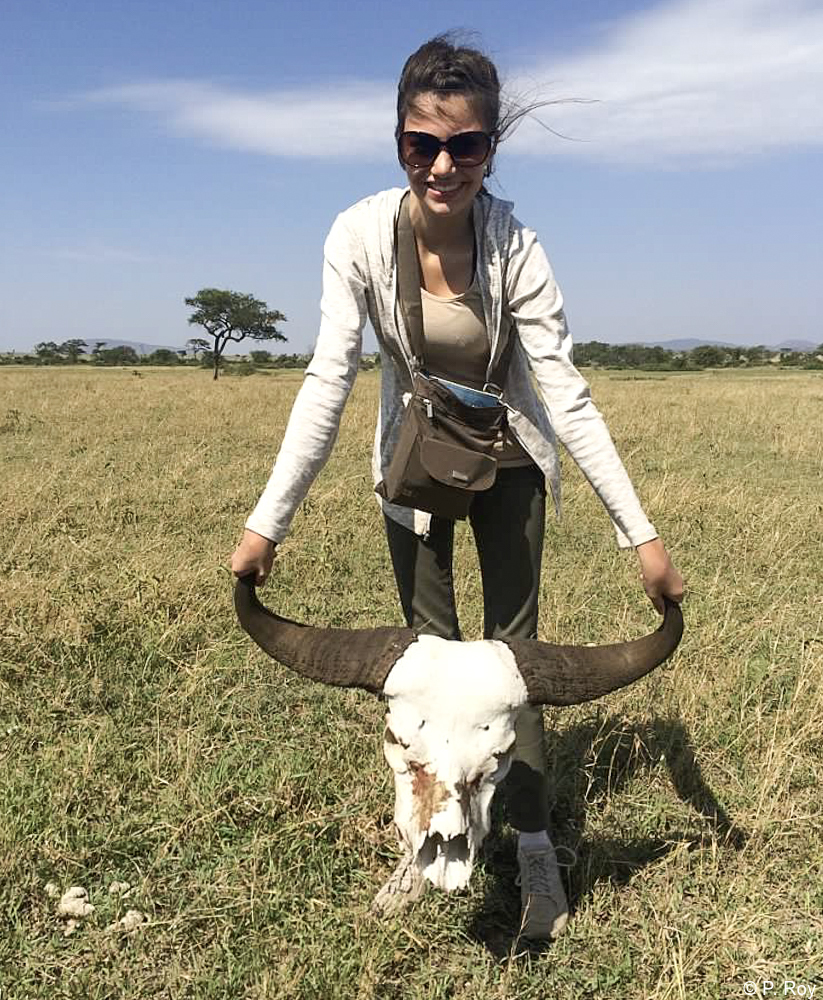 A herd of elephants.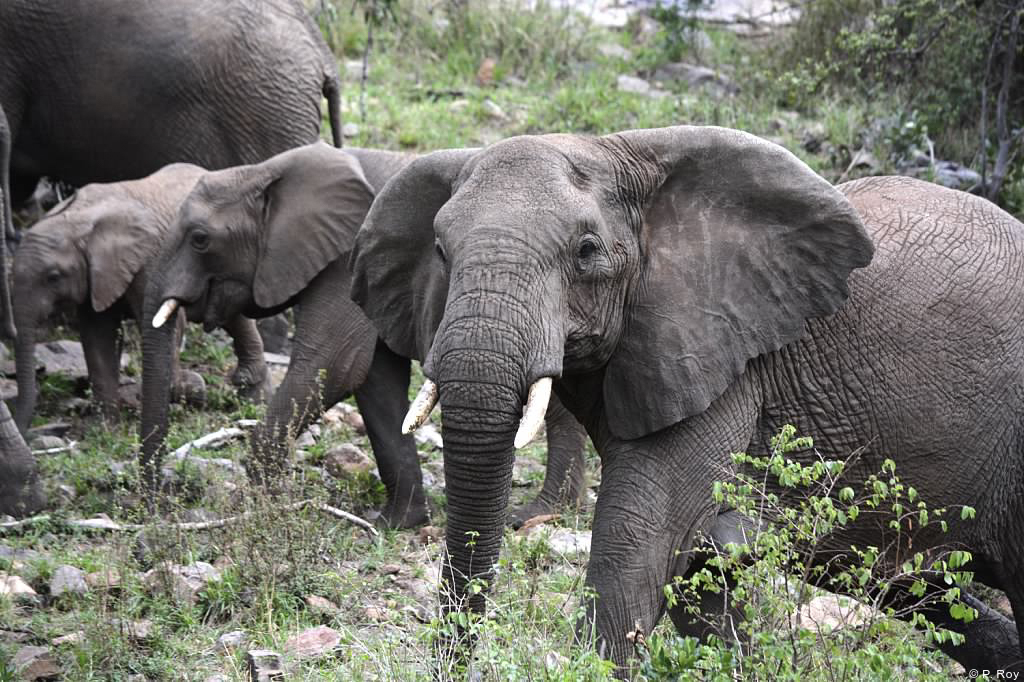 The family learned how coffee is grown on a plantation near Ngorongoro Crater.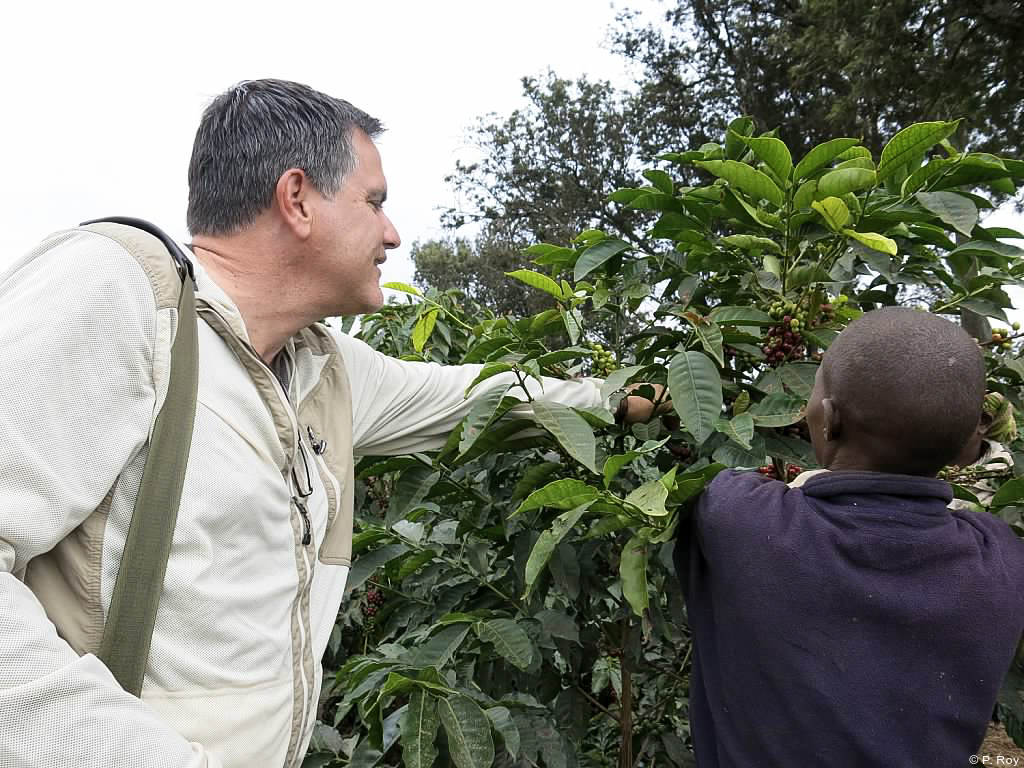 They also visited a Maasai village…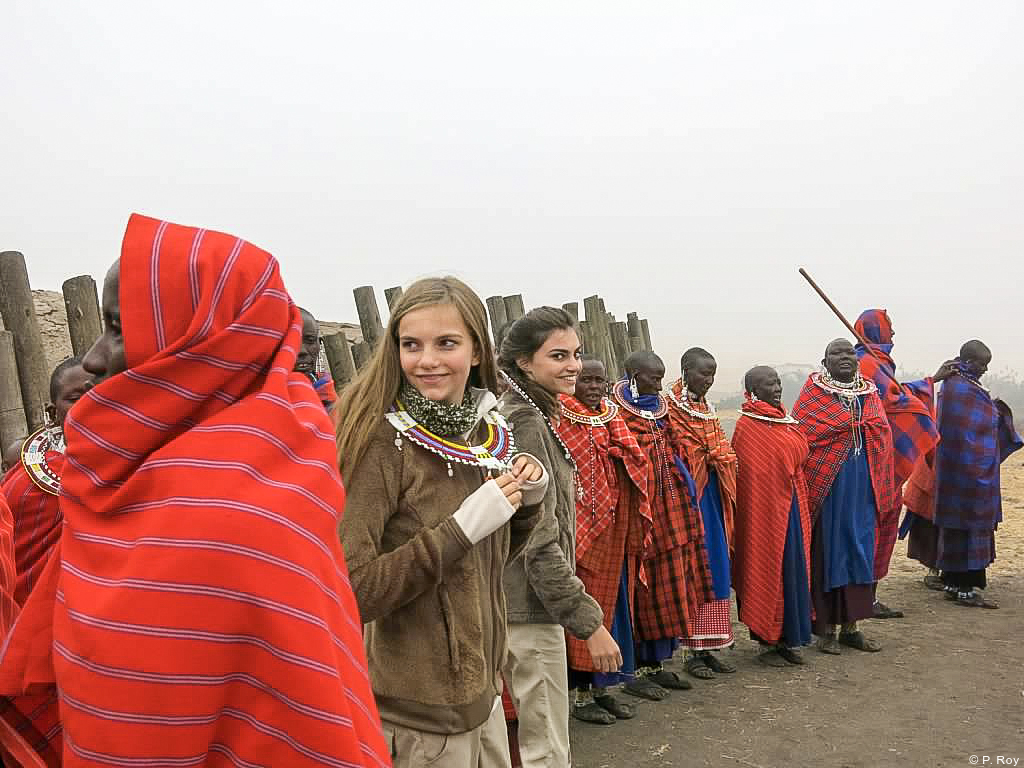 …and tried milking a cow.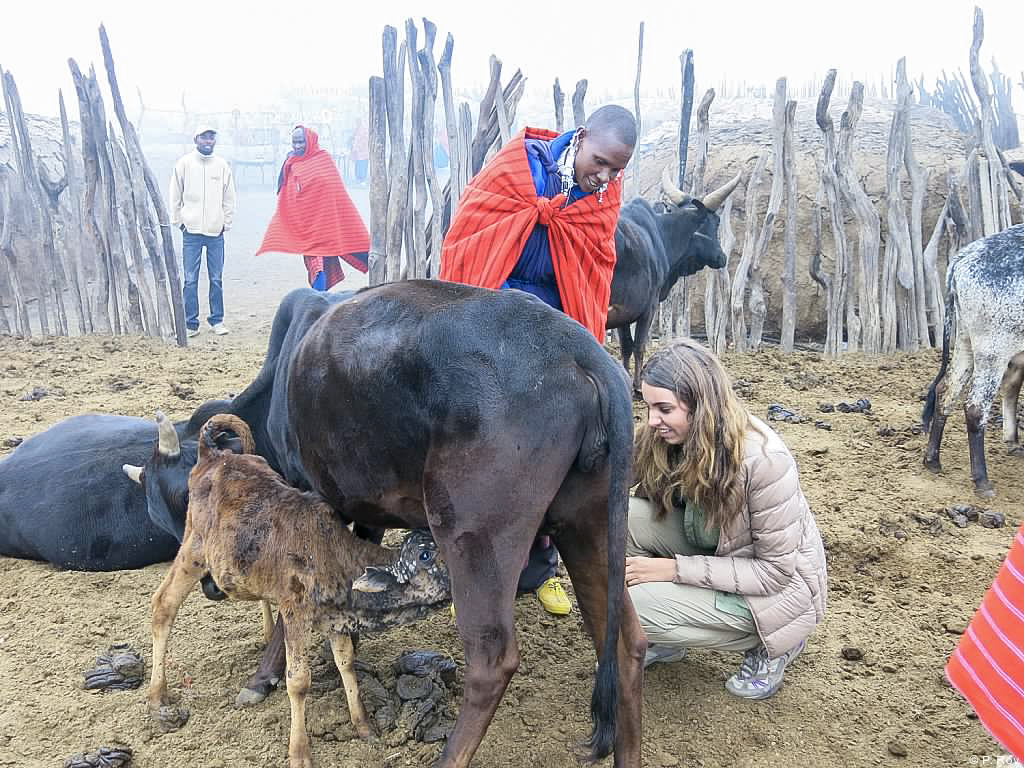 A room at Ngorongoro Crater Lodge, a luxury safari lodge which sits on the rim of the crater.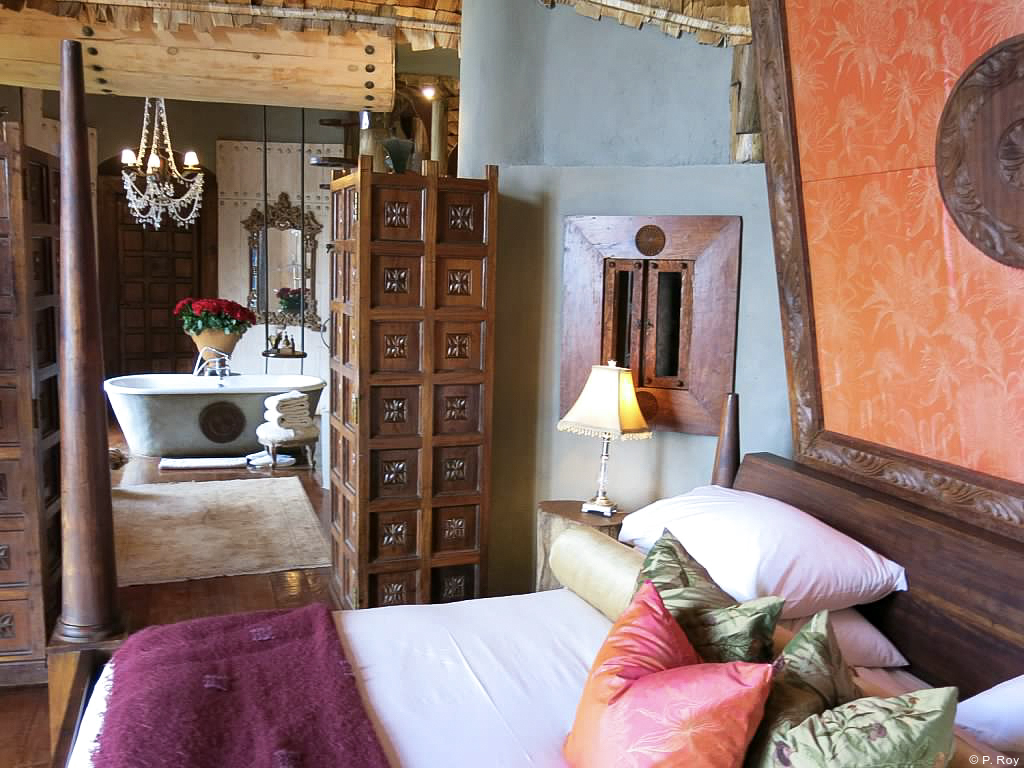 They spotted a male lion during one game drive…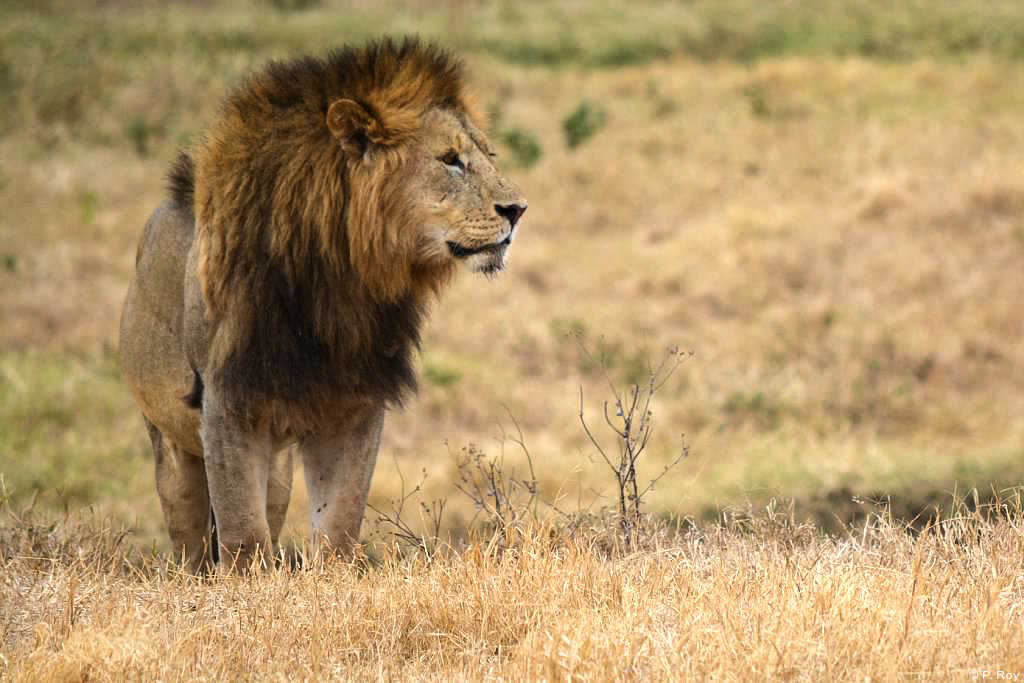 …and this hippo rolling in the water.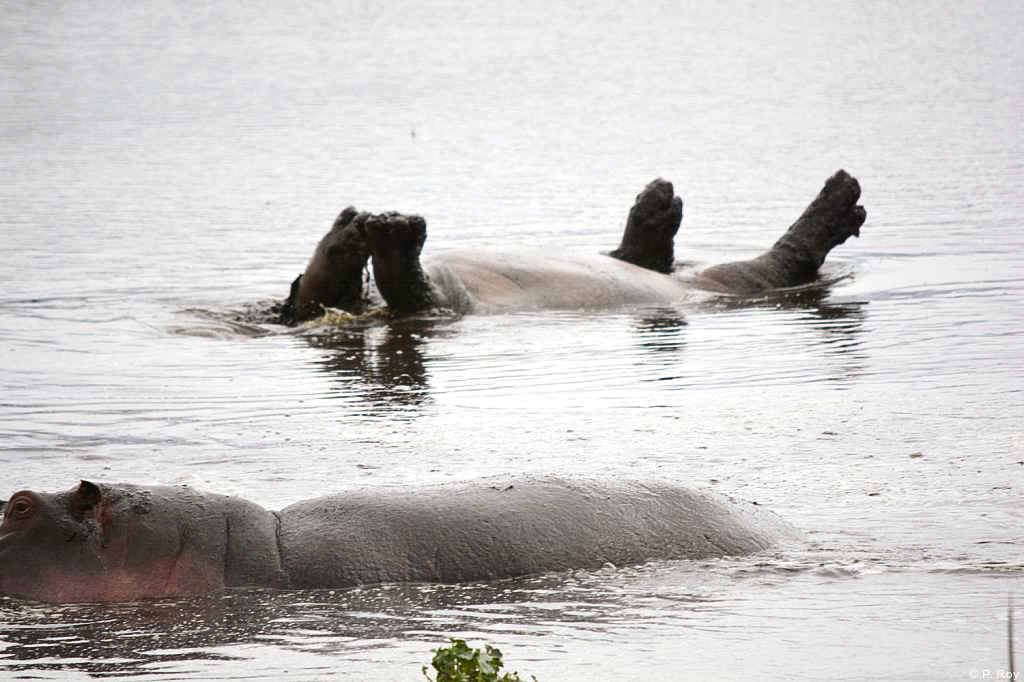 Next, the family traveled to the Maasai Mara in Kenya.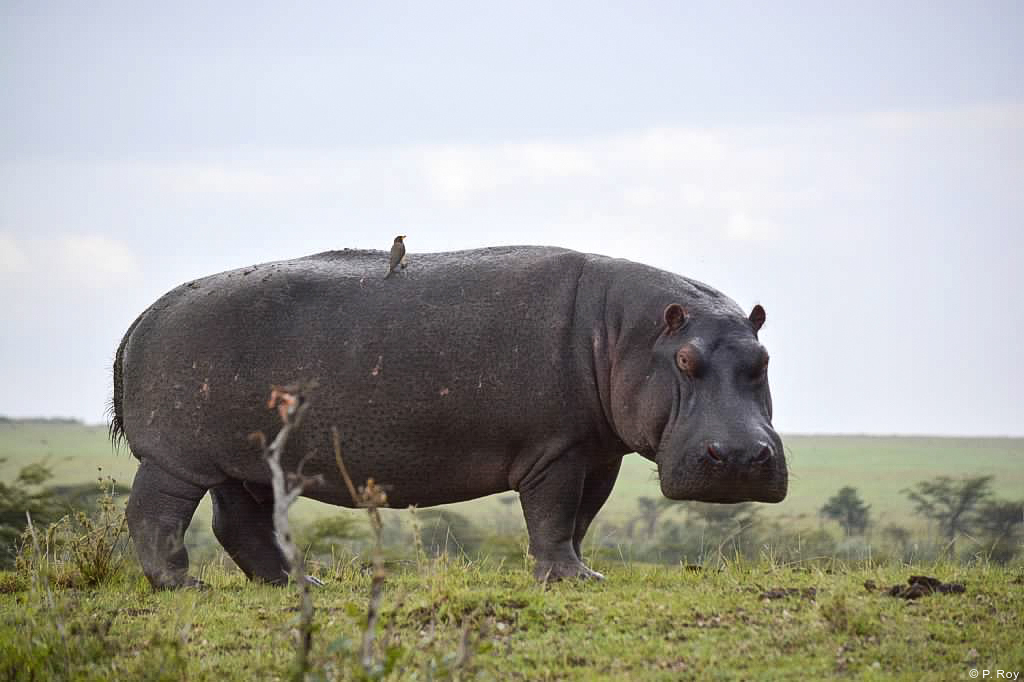 Young hippos.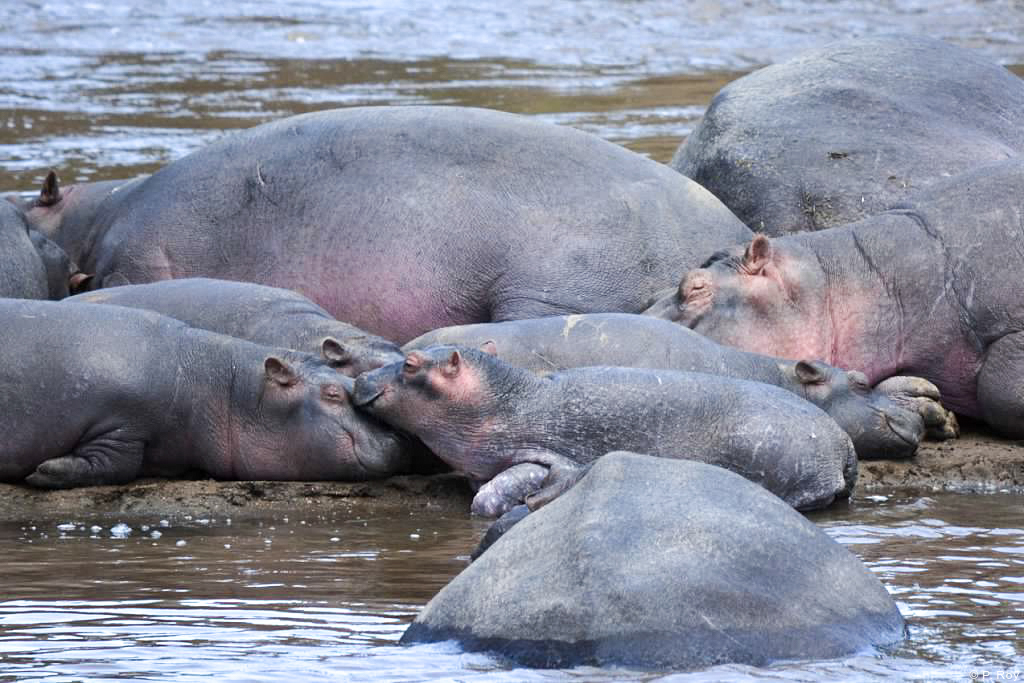 A crocodile glides through the water.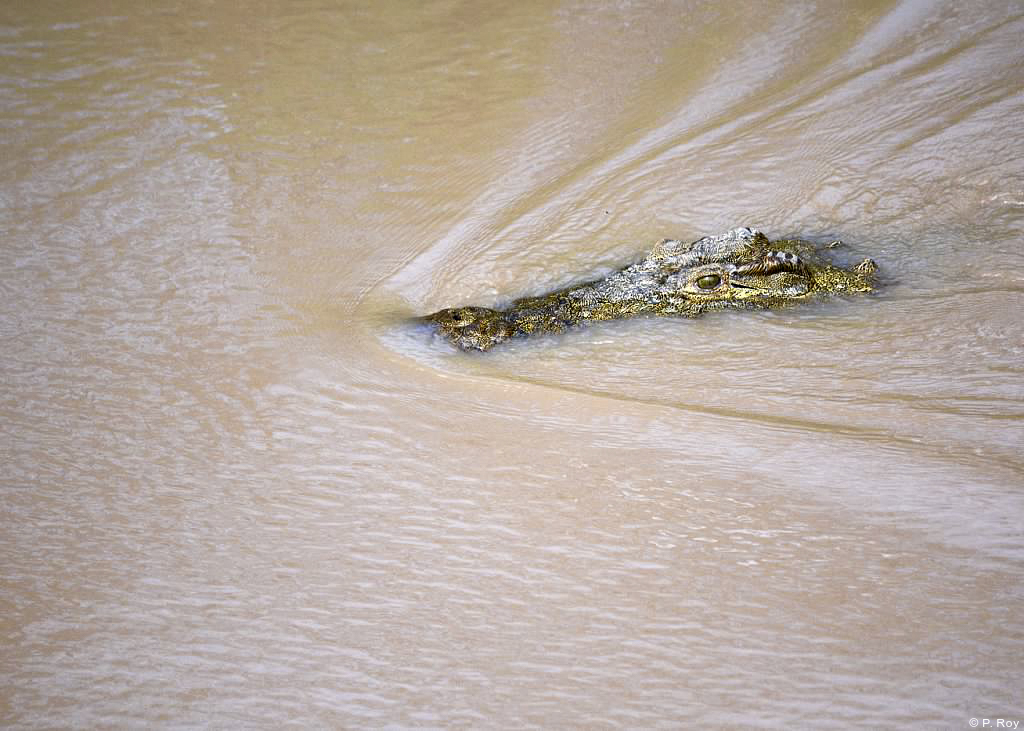 The family photographer hard at work.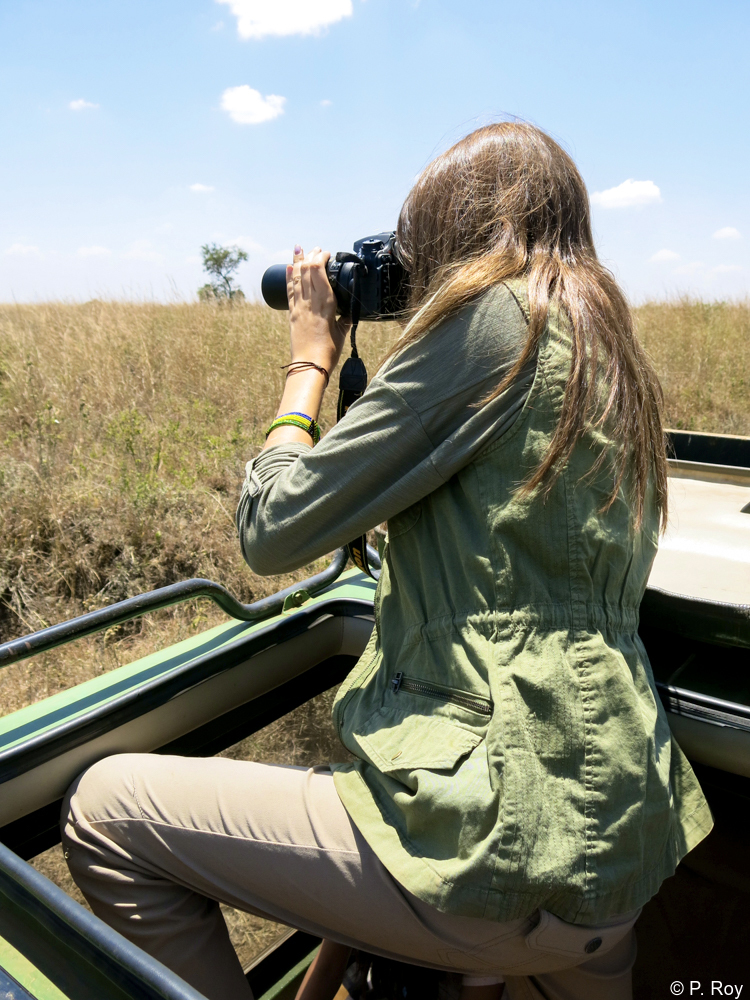 Maasai Mara is filled with a wide range of animals, large and small, such as Thomson's gazelles…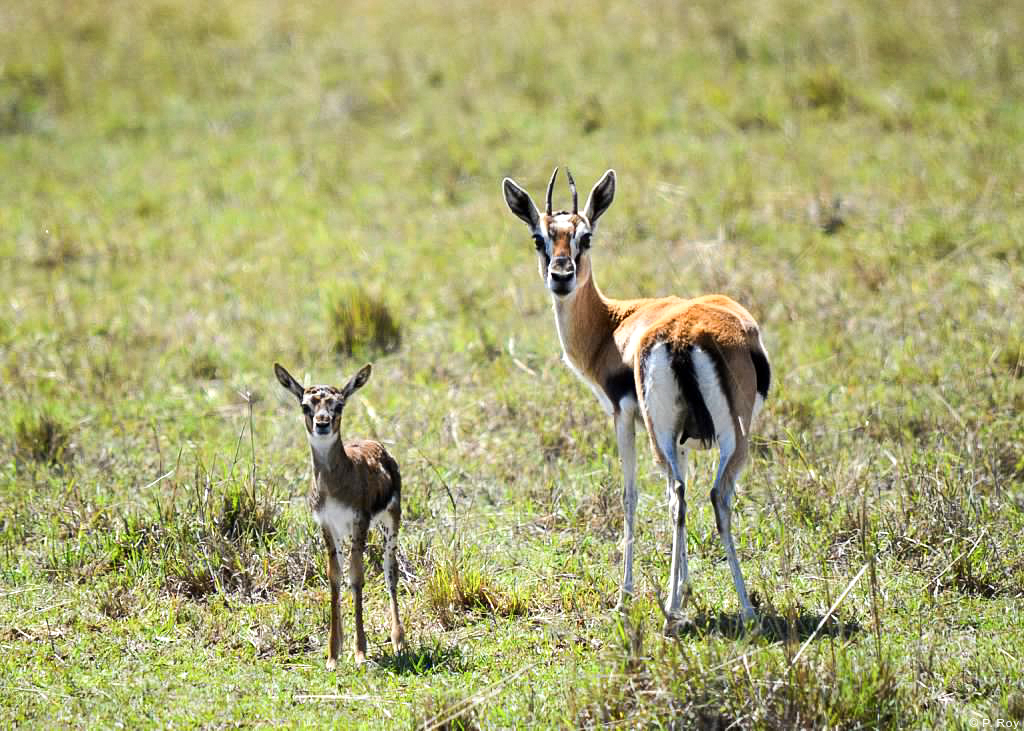 …warthogs…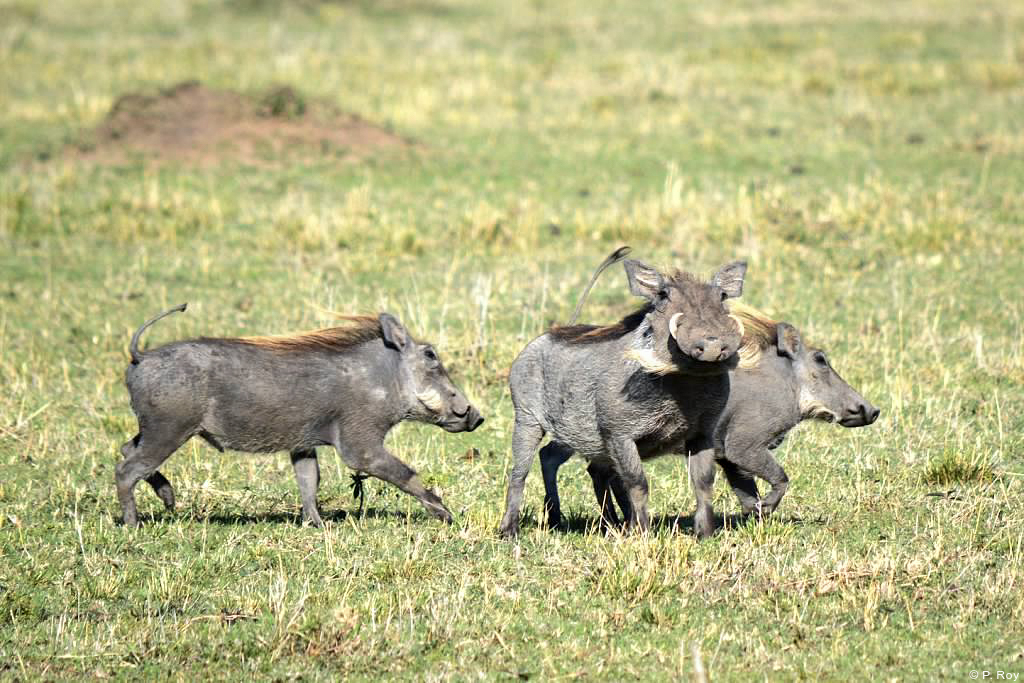 …and lilac-breasted rollers.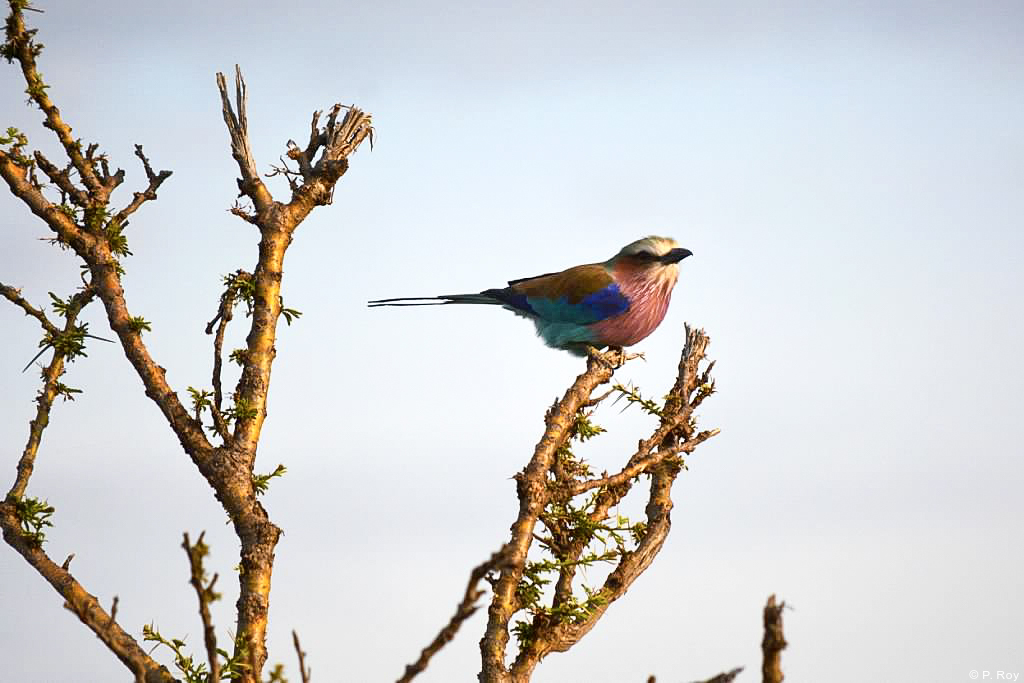 Other memorable game viewing included these topi standing on a hill…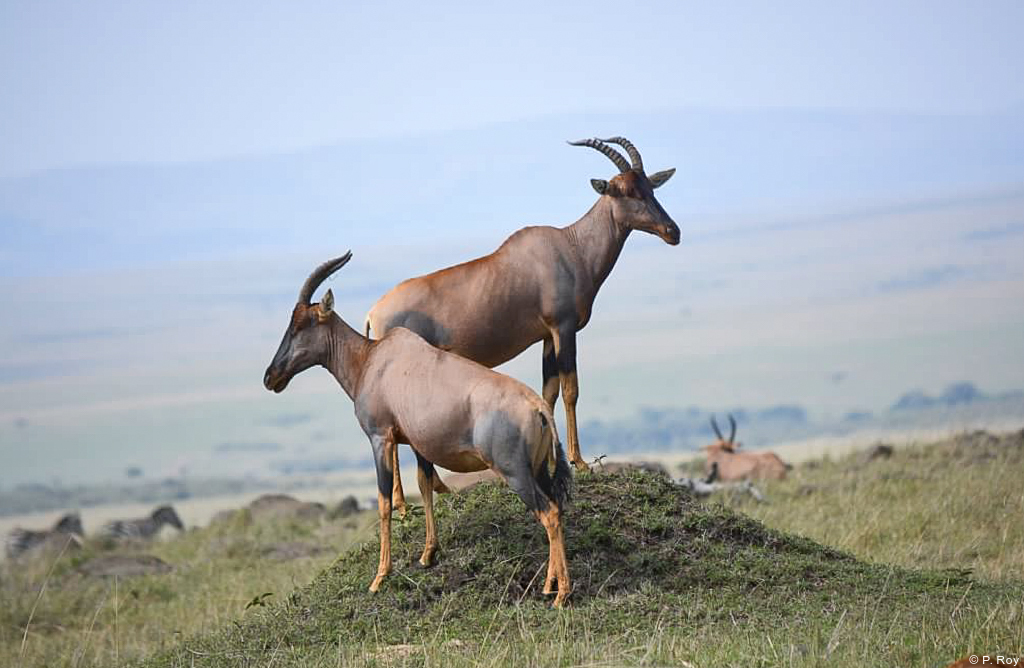 …a baby elephant…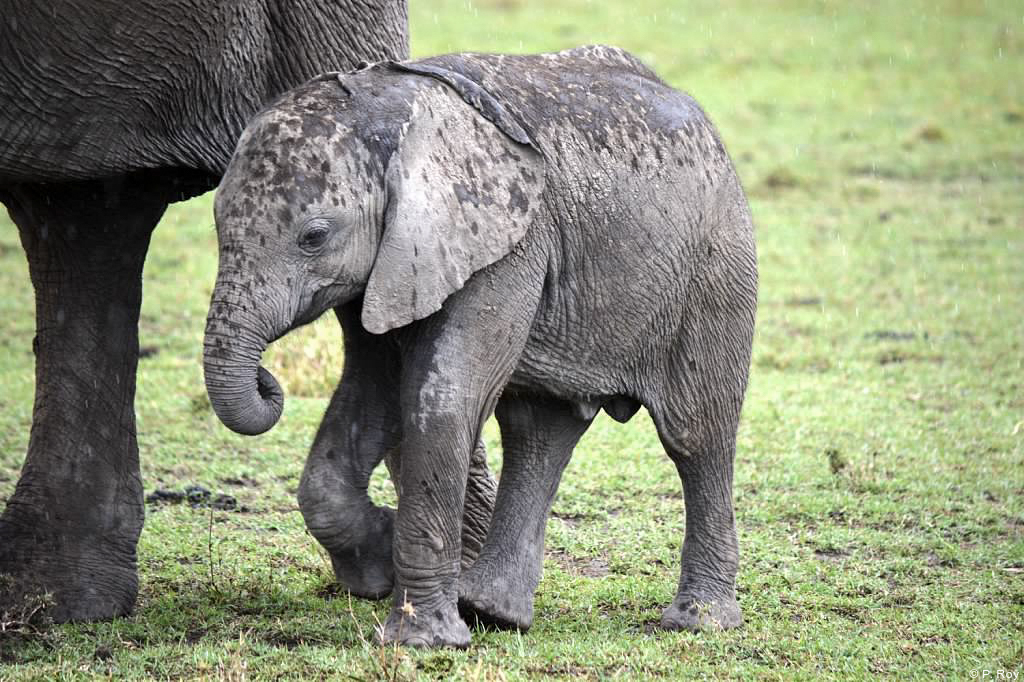 …and rhinos.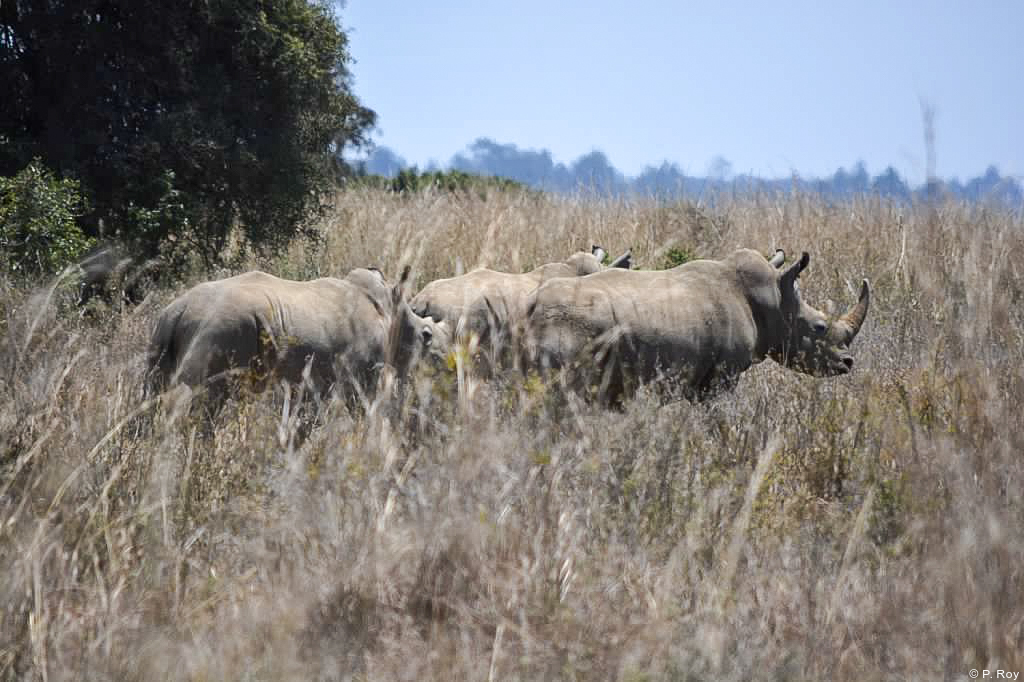 Boarding the plane at the end of their East African safari.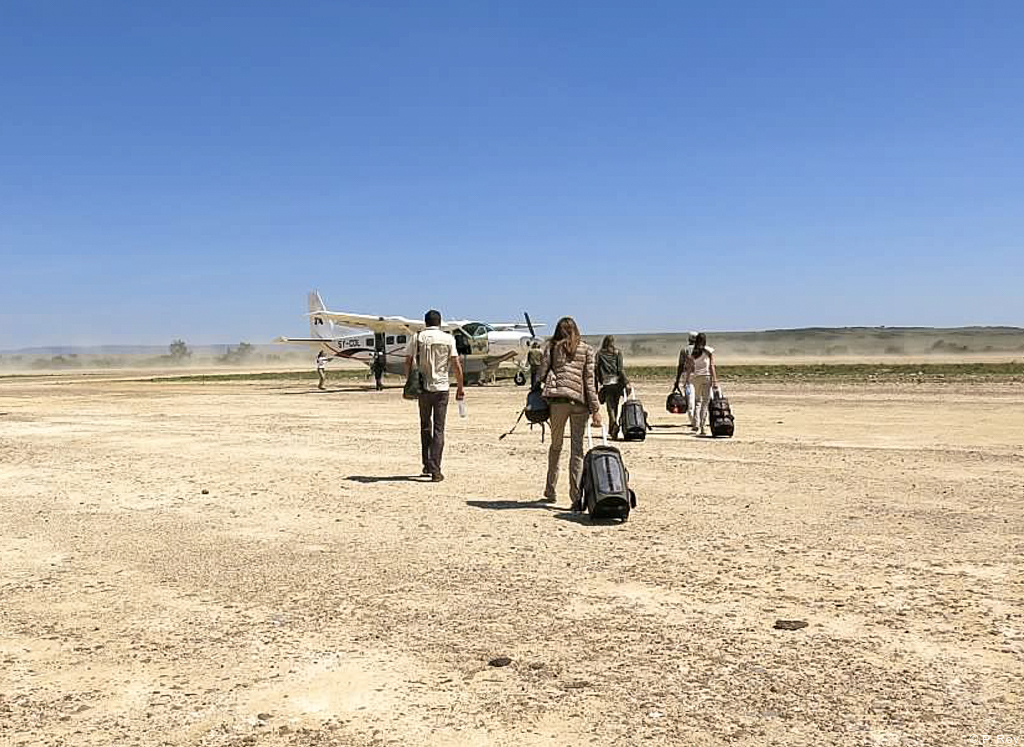 Artisans of Leisure arranges customized luxury African safari tours in Kenya, Tanzania, Rwanda, Botswana, South Africa, Namibia and Zimbabwe. Contact us to begin planning.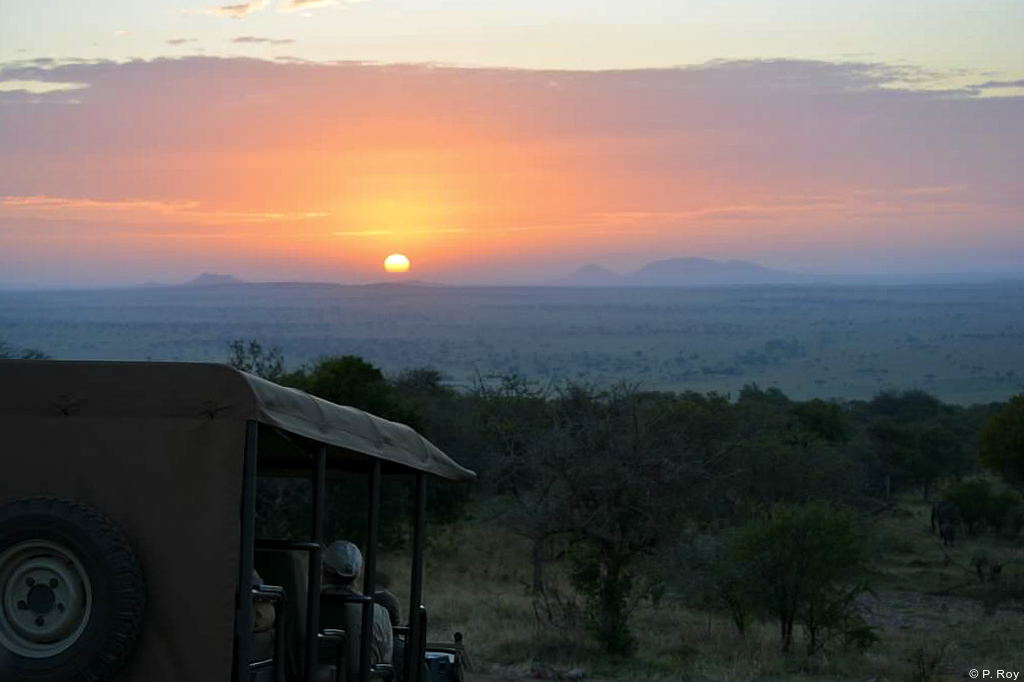 Destinations: Africa, Kenya, Tanzania
Tags: Africa luxury safaris, Africa tour, East Africa tour, family safari tour, family safaris, family travel, game drive, Kenya, Kenya tours, luxury African safaris, luxury Kenya tours, luxury safari, luxury safari lodges, luxury safaris, Maasai Mara, Serengeti, Singita, Singita lodges, Tanzania, Tanzania tours, wildlife tour