November 11, 2014
Just Back: Insider Oaxaca
Artisans of Leisure travel specialist Stephanie Dosch just returned from Oaxaca, Mexico, one of our favorite destinations to experience traditional Mexican culture, history, food and crafts.
Here are some of the reasons we love it: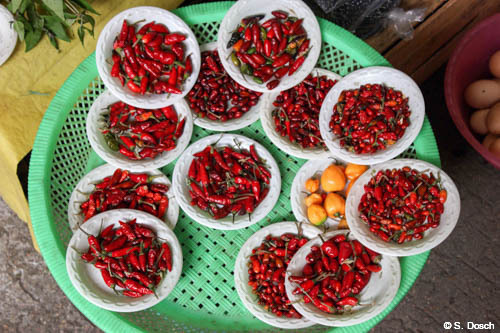 Markets
Oaxaca is known for its markets, and the sprawling Central de Abastos is considered one of the best in the world. On Saturdays, people come from the surrounding valleys to buy and sell everything from live goats to televisions. For travelers, there is plenty of local pottery and colorful produce to browse, as well as foods like tamales and tlayudas (stuffed tortillas) to sample.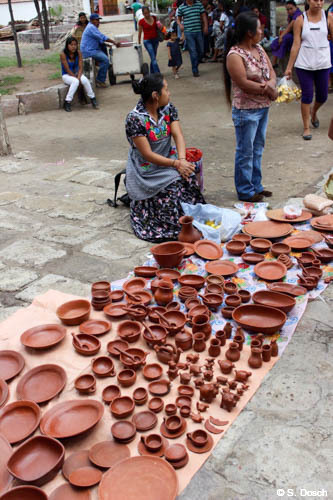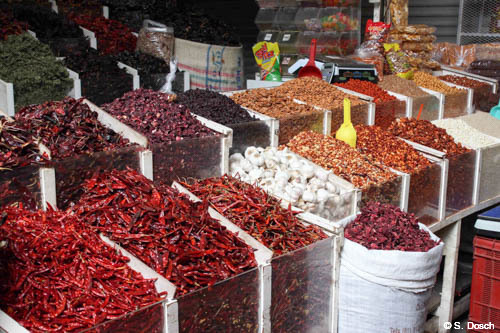 On Sundays, the nearby town of Tlacolula hosts its weekly tiangui (indigenous market). Locals come from the surrounding villages to buy and sell their wares, and many women wear traditional dress.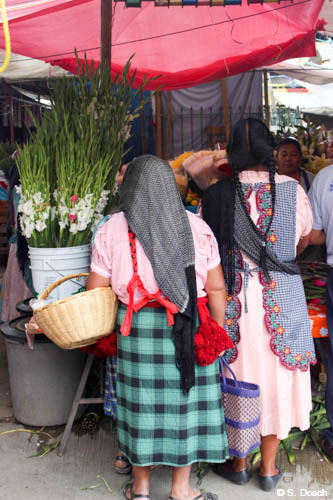 These women are sampling chapulines, grasshoppers seasoned with salt and lime, which are considered a seasonal delicacy.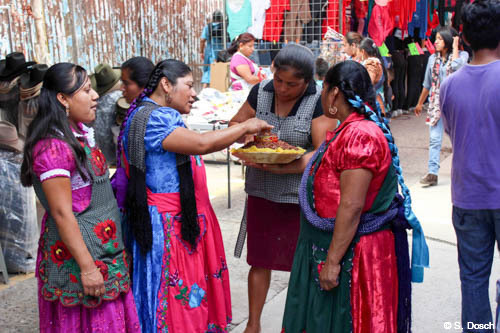 Locals sell all kinds of handicrafts, like pottery, weaving and woodcarving, and produce like cocoa, flowers and exotic fruit.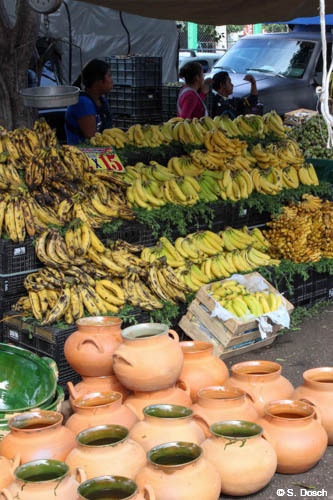 Food
Oaxacan cuisine is famous throughout Mexico. Standout dishes include pillowy tamales, hearty tlayudas, spicy chilaquiles (crispy tortillas, cheese, chicken and sauce) and chocolate-y moles. The region also produces delicious cheese and smoky mescal (alcohol distilled from maguey agave juice).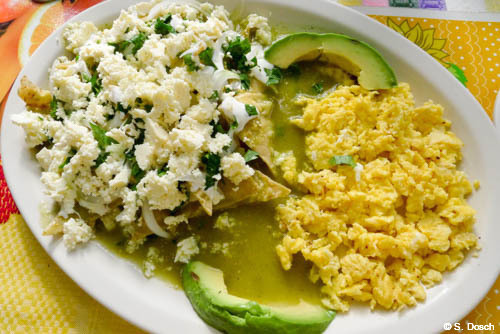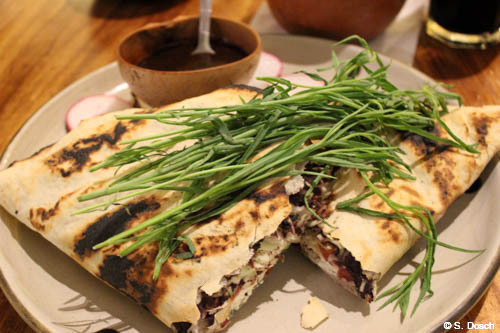 A fun place for lunch is the Pasillo de las Carnes, or "Meat Hall," in the Benito Juarez Market. Each stall has a grill and will cook the meat you buy to order. Strolling vendors sell tortillas, toppings and drinks, so it's easy to create a delicious meal.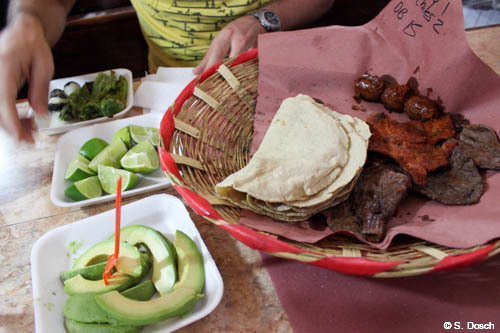 Chocolate is another famous local delicacy. Specialty shops around the Benito Juarez Market grind their own cocoa blends with sugar, almonds, oranges and spices. Many families also have their own recipes and have their chocolate ground to order.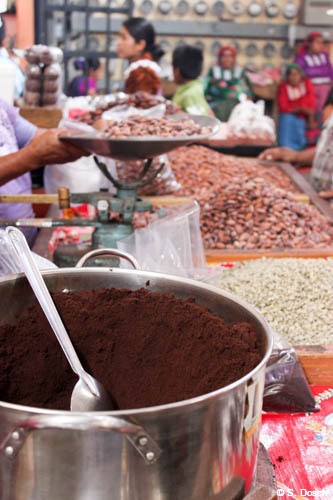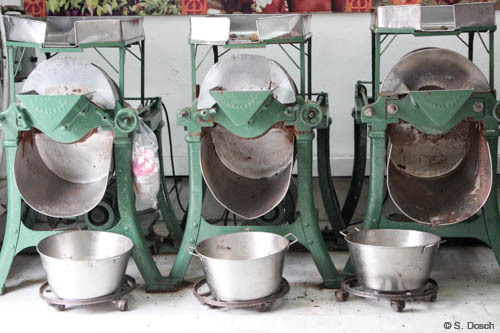 Most of the shops also have cafes where you can enjoy a cup of dark and aromatic hot chocolate.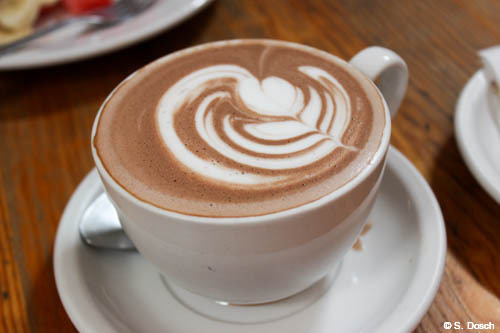 A favorite evening activity is a tasting in a mezcaleria (mescal bar), where you might see locals playing guitar and singing traditional songs while slowly sipping mescal.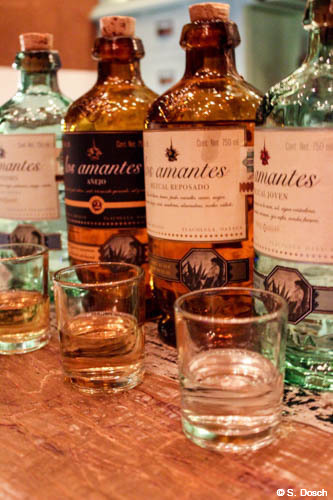 The Town and its Architecture
The city of Oaxaca invites strolling, with its lively squares, colorful colonial buildings, beautiful churches made of green limestone, interesting shops and pleasant cafes.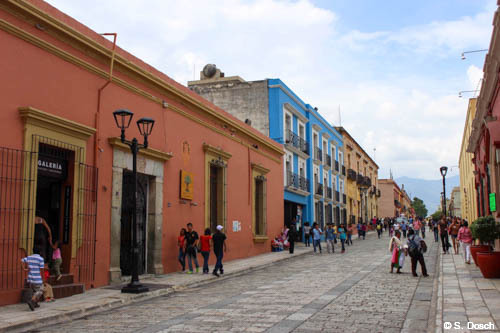 One of the city's main landmarks, Santo Domingo Church is decorated with intricate gilt carvings.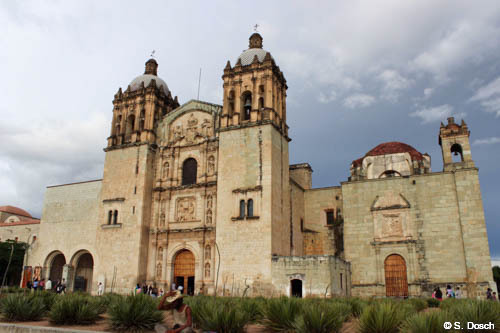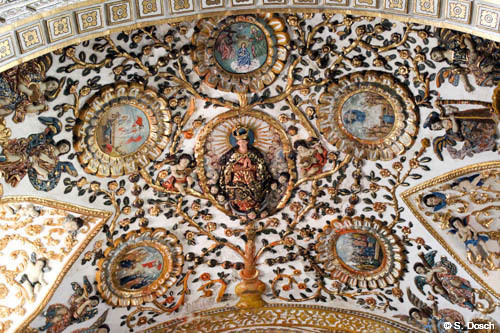 Art, Crafts & Culture
A haven for artists, Oaxaca also has interesting galleries and great museums, including the Museum of Oaxacan Cultures, the Textile Museum, and the Oaxaca Museum of Contemporary Art (MACO).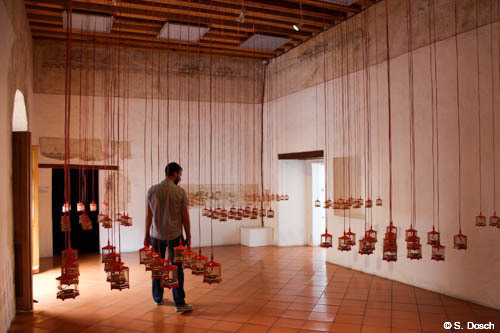 In evenings, bands like this municipal police band play in the zocalo (main square) or in front of churches.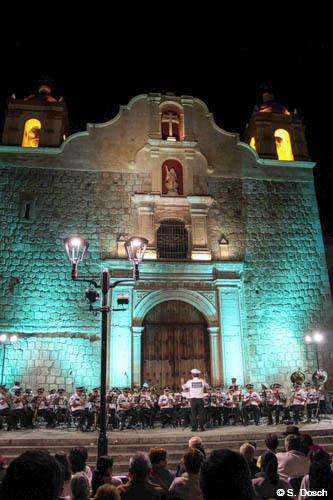 In the valleys surrounding the city, many villages specialize in local crafts. In the Ocotlan Valley to the south are villages that produce black pottery, embroidery, backstrap-loom weaving and alebrijes—intricately painted wooden carvings of mythical creatures.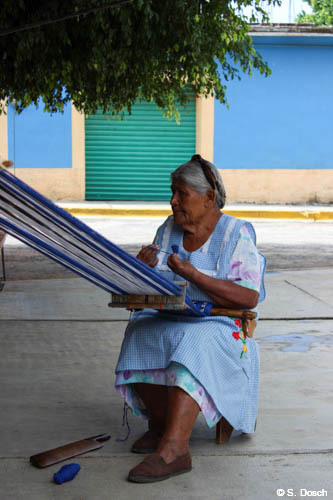 Artisans of Leisure can arrange a visit to a workshop to see how alebrijes are made, from hunks of copal wood to finished products.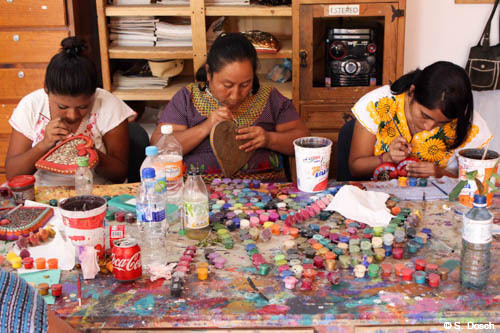 To the east, the village of Teotitlan del Valle is known for tapetes—hand-woven wool rugs colored with natural dyes made from marigolds, lichen, pomegranate, indigo and cochineal.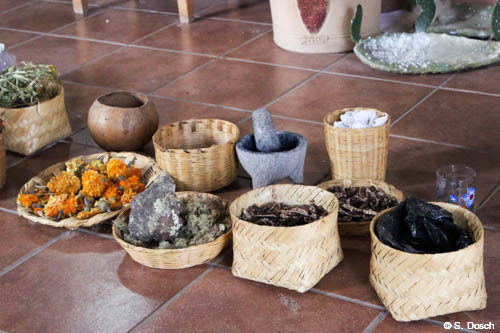 Gardens
We love the fascinating Ethnobotanical Garden, where visitors can learn about regional plants and how they fit into the indigenous culture.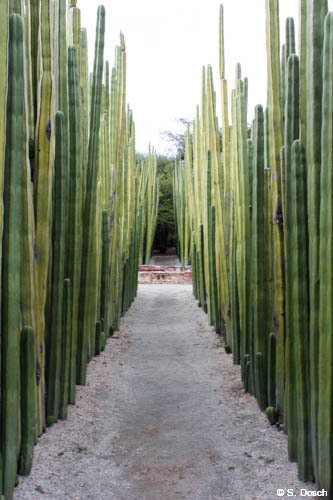 Luxury
Our private Mexico tours include a stay at the beautiful Quinta Real Oaxaca. Built as a convent in the 16th century, the hotel opens peaceful courtyards.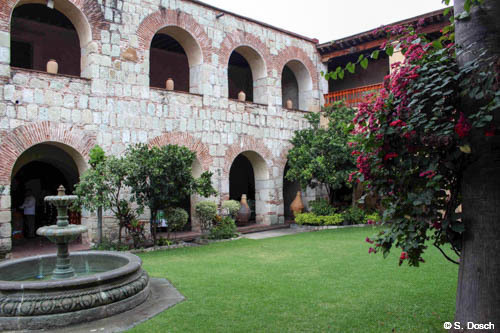 Ruins
Just outside the city and not to be missed is Monte Alban, an evocative site of ancient ruins with views over the city and surrounding valleys.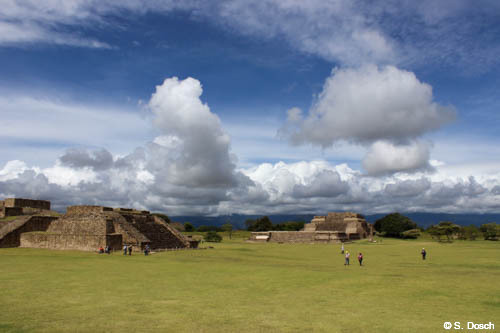 A little farther afield, the ruins at Mitla are known for their grecas, or intricate geometric brickwork.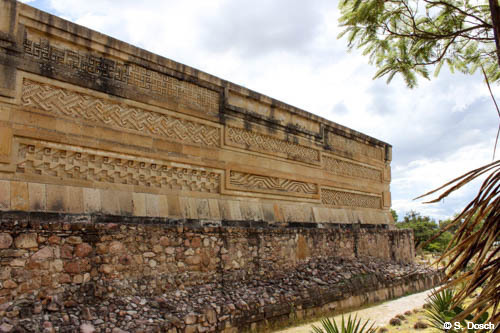 Nearby is Hierve el Agua. Resembling a frozen waterfall, the stalactite-like formation was created by natural mineral springs cascading over cliffs. The pools at the top are a popular place for a refreshing dip and taking in spectacular views over the countryside.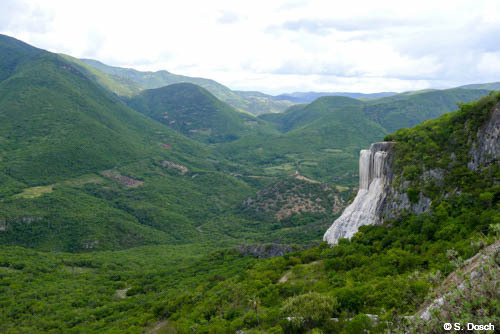 Contact Artisans of Leisure or your preferred travel specialist to start planning a private, customized tour in Mexico.
Destinations: Latin America, Mexico
Tags: architecture, best of Mexico, crafts, food, gardens, luxury hotels, Mexico, Mexicto tours, music, ruins