Jewish Tour of Amsterdam
(5 Days)
Jewish Tour of Budapest
(5 Days)
Jewish Tour of Germany
(10 Days)
Munich with Dachau & Nuremberg, Dresden, Berlin with Potsdam & Sachsenhausen
Christian Tour of Israel
(9 Days)
Jerusalem, Bethlehem, Dead Sea, Galilee, Nazareth, Tel Aviv
Jewish Tour of Israel
(10 days)
Jerusalem, Dead Sea, Galilee, Tel Aviv
Jewish Heritage: Italy
(12 Days)
Venice, Ferrara, Florence, Tuscany, Rome
Jewish Tour of Morocco
(9 Days)
Casablanca, Meknes, Fez, Rabat, Marrakesh, Essaouira
Jewish Tour of Portugal
(10 Days)
Porto with Douro Valley & Belmonte, Alentejo region with Castelo de Vide, Marvao & Evora, Lisbon with Sintra, Cascais, Obidos & Tomar
Jewish Tour of Sicily
(9 Days)
Palermo & Monreale, Agrigento & Agira, Noto with Syracuse, Ragusa, Catania & Mount Etna, Taormina & Messina
Jewish Tour of Spain
(10 Days)
Seville & Cordoba, Madrid & Toledo, Barcelona with Girona & Besalu
Jewish Tour of Uzbekistan
(9 Days)
Tashkent, Khiva, Bukhara, Samarkand
Biblical Lands: Israel & Jordan
(13 Days)
Jerusalem & Bethlehem, Galilee region, Cities of the Decapolis, Amman & Jerash, King's Highway, Petra, Jordan River, Masada, Jericho
MULTI-COUNTRY TOURS
Jewish Tour of Central Europe
(12 Days)
Warsaw, Auschwitz, Krakow, Prague, Trebic, Budapest
Jewish Tour of Poland & Lithuania
(9 Days)
Krakow & Auschwitz, Warsaw, Vilnius & Kaunus
Jewish Tour of Portugal & Spain
(15 Days)
Porto & Douro Valley, Lisbon & Sintra, Seville & Cordoba, Madrid & Toledo, Barcelona & Girona
Jewish Tour of Sicily
(9 Days - Departs Daily on a Private Basis)
Palermo & Monreale, Agrigento & Agira, Noto with Syracuse, Ragusa, Catania & Mount Etna, Taormina & Messina
This private luxury tour of Sicily focuses on the legacy of the island's Jewish population. It includes in-depth private cultural touring that emphasizes Jewish influences on Sicilian art, architecture, cuisine and history, as well as accommodation at the top luxury hotels and resorts on the island.
Begin in Palermo, Sicily's vibrant capital. During private touring, explore lively local markets, the old Arab quarter, and unique UNESCO-listed Arab-Norman architecture. Learn about local Jewish history at the site of the city's synagogue, and see remnants of Jewish culture at Zisa Palace and other sites with Jewish significance. Also, take a private excursion to the stunning Cathedral of Monreale, a masterpiece of Arab, Norman and Byzantine art.
Next, transfer to ancient Agrigento, where a sizeable Jewish community lived from the first century A.D. until the late 15th century, when Jews were expelled from Sicily. Visit the town's historic Jewish quarter, and see the sites of its synagogue and mikvah (ritual bath). Also enjoy tasting Sicilian pastries at a favorite local shop. Continue to the Valley of the Temples, an outstanding collection of Hellenistic ruins and early Christian site that's one of the most significant archaeological sites in the Mediterranean.
Next, visit the hill town of Agira to see the stone arch of a medieval aron hakodesh (Torah ark), a unique treasure that recalls the town's Jewish community. Also visit Villa Romana del Casale, a UNESCO World Heritage Site renowned for some of the finest Roman mosaics in the world.
Continue to Noto, a UNESCO World Heritage-listed town filled with Baroque architecture. One day, enjoy a private excursion to Syracuse, a powerful city in antiquity. Learn about the area's Jewish history, walk through the former Giudecca (Jewish quarter) on the island of Ortygia, visit Europe's oldest mikvah and see a collection of medieval Jewish tombstones from the Jewish cemetery. Time permitting, also visit other cultural highlights of Syracuse such as the Greek theater, Roman amphitheater and the cave known as the Ear of Dionysius. Also tour Ragusa and the labyrinthine streets in the ancient hill town of neighboring Ragusa Ibla.
Then, transfer to Taormina with touring en route. In Catania, visit the cathedral and the Castello Ursino, both of which have inscriptions related to local Jews. On Mount Etna, an active volcano and Sicily landmark, enjoy wine tasting at a renowned local winery, and learn how the volcanic soil benefits the mountain's farms and vineyards.
Continue to Taormina, a historic clifftop town overlooking the sea, for two nights. One day, enjoy a private excursion to Messina to see its ancient Jewish quarter, as well as Jewish artifacts at Palazzo Penso and the Archaeological Museum. Also, tour Taormina's historic Jewish quarter, beautiful gardens and Greek theater. There will also be time to enjoy the extensive facilities at your luxury resort overlooking the Bay of Naxos.
This tour can be fully customized to your interests and needs.
Itinerary Overview
Day 1

Arrive Palermo

Private arrival transfer to hotel for 2 nights

Day 2

Palermo & Monreale

Full-day private tour including Jewish highlights

Day 3

Palermo – Agrigento

Private transfer to Agrigento for tour of Valley of the Temples. Overnight in Agrigento

Day 4

Agrigento – Agira & Piazza Armerina – Noto

Private transfer to hotel for 2 nights, with touring en route

Day 5

Noto, Syracuse & Ragusa

Morning private excursion to Syracuse. Afternoon private touring in Noto or Ragusa

Day 6

Noto – Catania & Mount Etna – Taormina

Private transfer to hotel for 3 nights, with touring en route

Day 7

Taormina & Messina

Morning private excursion to Messina. Afternoon private city tour

Day 8

Taormina

Morning private tour. Afternoon at leisure

Day 9

Depart Taormina

Private transfer to Catania's airport
Hotels
| | |
| --- | --- |
| Palermo: | Villa Igiea |
| Noto: | Seven Rooms Villadorata |
| Taormina: | Belmond Grand Hotel Timeo or Four Seasons San Domenico Palace |
Cost
| | |
| --- | --- |
| $17,580 | Per person (double occupancy) |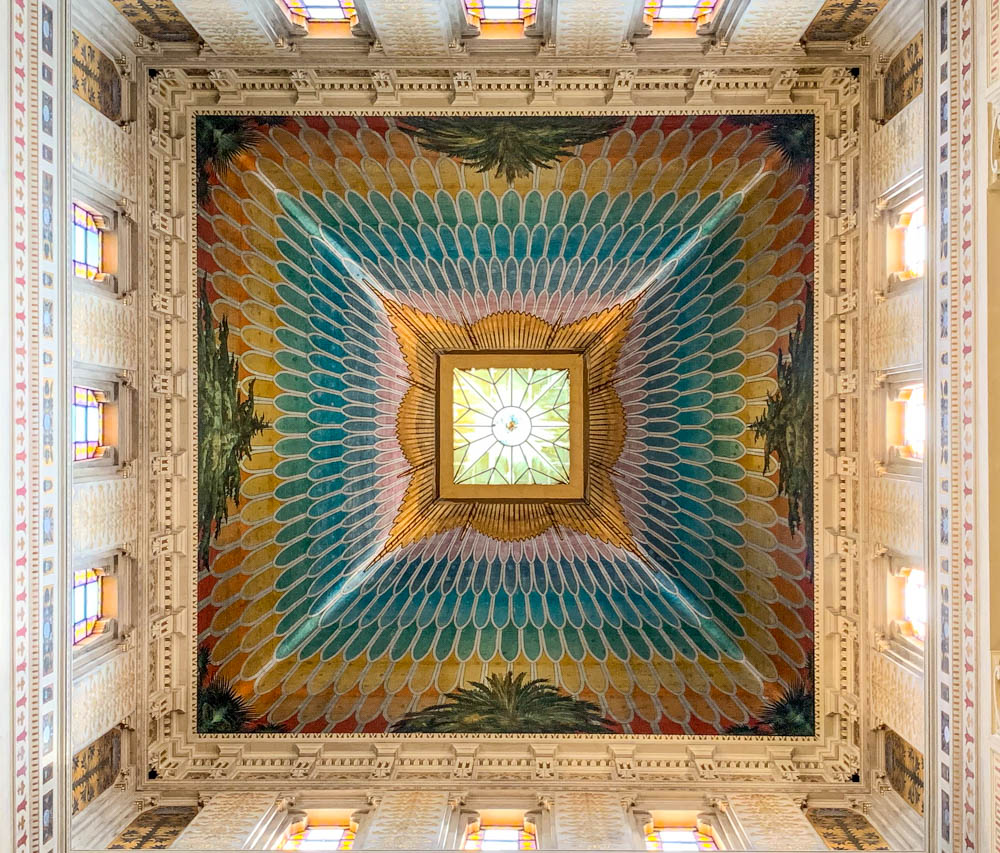 Jewish Tour of Amsterdam
(5 Days)
Jewish Tour of Budapest
(5 Days)
Jewish Tour of Germany
(10 Days)
Munich with Dachau & Nuremberg, Dresden, Berlin with Potsdam & Sachsenhausen
Christian Tour of Israel
(9 Days)
Jerusalem, Bethlehem, Dead Sea, Galilee, Nazareth, Tel Aviv
Jewish Tour of Israel
(10 days)
Jerusalem, Dead Sea, Galilee, Tel Aviv
Jewish Heritage: Italy
(12 Days)
Venice, Ferrara, Florence, Tuscany, Rome
Jewish Tour of Morocco
(9 Days)
Casablanca, Meknes, Fez, Rabat, Marrakesh, Essaouira
Jewish Tour of Portugal
(10 Days)
Porto with Douro Valley & Belmonte, Alentejo region with Castelo de Vide, Marvao & Evora, Lisbon with Sintra, Cascais, Obidos & Tomar
Jewish Tour of Sicily
(9 Days)
Palermo & Monreale, Agrigento & Agira, Noto with Syracuse, Ragusa, Catania & Mount Etna, Taormina & Messina
Jewish Tour of Spain
(10 Days)
Seville & Cordoba, Madrid & Toledo, Barcelona with Girona & Besalu
Jewish Tour of Uzbekistan
(9 Days)
Tashkent, Khiva, Bukhara, Samarkand
Biblical Lands: Israel & Jordan
(13 Days)
Jerusalem & Bethlehem, Galilee region, Cities of the Decapolis, Amman & Jerash, King's Highway, Petra, Jordan River, Masada, Jericho
MULTI-COUNTRY TOURS
Jewish Tour of Central Europe
(12 Days)
Warsaw, Auschwitz, Krakow, Prague, Trebic, Budapest
Jewish Tour of Poland & Lithuania
(9 Days)
Krakow & Auschwitz, Warsaw, Vilnius & Kaunus
Jewish Tour of Portugal & Spain
(15 Days)
Porto & Douro Valley, Lisbon & Sintra, Seville & Cordoba, Madrid & Toledo, Barcelona & Girona
Our Baltic states tour was fabulous. The hotels were great. The guides were exceptional. The addition of the Jewish history sites was phenomenal. 
~ J.G., New York, NY
Our favorite part our tour were the special people we had the privilege to meet and the places we were able to visit in Poland. Specifically, the insider tour of the Jewish Museum in Warsaw…and the Shabbat service and dinner in Budapest.
~ D.G, Short Hills, NJ
Recommended by:
Departures
Conde Nast Traveler
The New York Times
Wall Street Journal
Travel + Leisure
Town & Country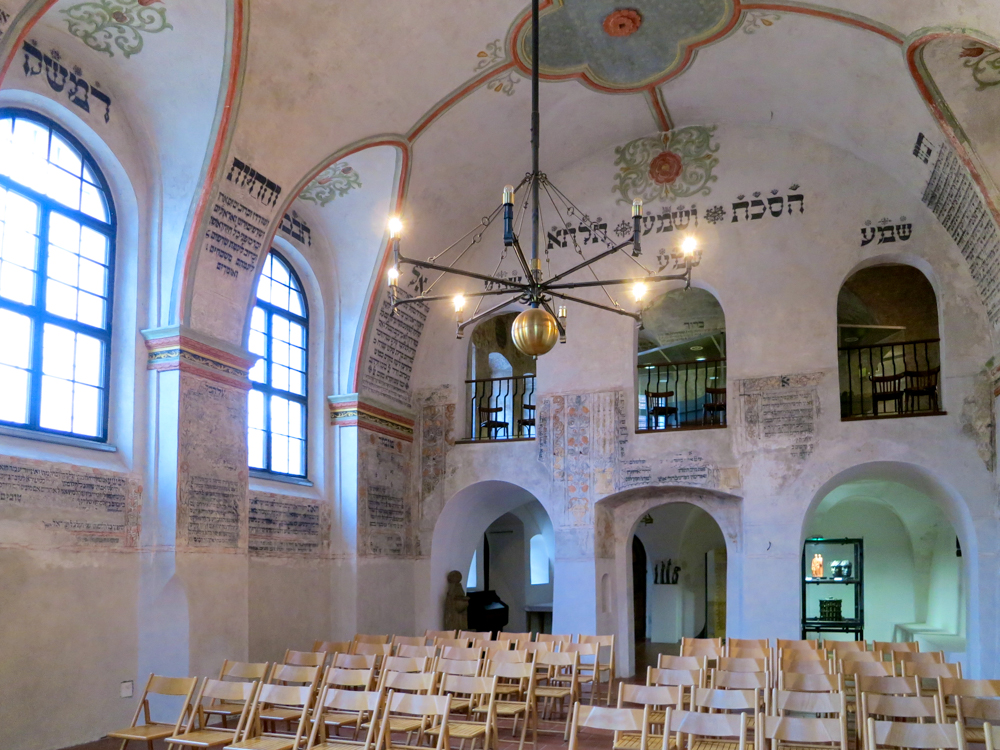 Private Family Heritage, Ancestry & Genealogical Tours
Stay Overnight at a Temple Lodge on Mount Koya, Japan
The Oberammergau Passion Play in Bavaria, Germany
The Red Star Line Museum in Antwerp, Belgium
History, Food, Crafts, Jewish Touring & More in Poland
The Portuguese Synagogue in Amsterdam
Our Favorite Day Trips from Prague
Spectacular Greek & Roman Ruins in Ephesus, Turkey
Amsterdam: Our Top 10 Recommendations
Private Jewish Heritage Touring in Morocco
Just Back: Budapest, Prague & Poland