Jewish Tour of Amsterdam
(5 Days)
Jewish Tour of Budapest
(5 Days)
Jewish Tour of Germany
(10 Days)
Munich with Dachau & Nuremberg, Dresden, Berlin with Potsdam & Sachsenhausen
Christian Tour of Israel
(9 Days)
Jerusalem, Bethlehem, Dead Sea, Galilee, Nazareth, Tel Aviv
Jewish Tour of Israel
(10 days)
Jerusalem, Dead Sea, Galilee, Tel Aviv
Jewish Heritage: Italy
(12 Days)
Venice, Ferrara, Florence, Tuscany, Rome
Jewish Tour of Morocco
(9 Days)
Casablanca, Meknes, Fez, Rabat, Marrakesh, Essaouira
Jewish Tour of Portugal
(10 Days)
Porto with Douro Valley & Belmonte, Alentejo region with Castelo de Vide, Marvao & Evora, Lisbon with Sintra, Cascais, Obidos & Tomar
Jewish Tour of Sicily
(9 Days)
Palermo & Monreale, Agrigento & Agira, Noto with Syracuse, Ragusa, Catania & Mount Etna, Taormina & Messina
Jewish Tour of Spain
(10 Days)
Seville & Cordoba, Madrid & Toledo, Barcelona with Girona & Besalu
Jewish Tour of Uzbekistan
(9 Days)
Tashkent, Khiva, Bukhara, Samarkand
Biblical Lands: Israel & Jordan
(13 Days)
Jerusalem & Bethlehem, Galilee region, Cities of the Decapolis, Amman & Jerash, King's Highway, Petra, Jordan River, Masada, Jericho
Christian Tour of Jordan
(8 Days)
Amman & Cities of the Decapolis, King's Highway, Petra, Dead Sea & Jordan River
MULTI-COUNTRY TOURS
Jewish Tour of Central Europe
(12 Days)
Warsaw, Auschwitz, Krakow, Prague, Trebic, Budapest
Jewish Tour of Poland & Lithuania
(9 Days)
Krakow & Auschwitz, Warsaw, Vilnius & Kaunus
Jewish Tour of Portugal & Spain
(15 Days)
Porto & Douro Valley, Lisbon & Sintra, Seville & Cordoba, Madrid & Toledo, Barcelona & Girona
Jewish Tour of Portugal
(10 Days - Departs Daily on a Private Basis)
Porto with Douro Valley & Belmonte, Alentejo region with Castelo de Vide, Marvao & Evora, Lisbon with Sintra, Cascais, Obidos & Tomar
This private tour of Portugal was designed for luxury travelers who want to experience the highlights of the country with an emphasis on Portugal's incredible Jewish heritage.
Begin in Porto, the capital of Port wine and a city with a fascinating mix of architectural styles, including Roman, medieval, Baroque and contemporary. Stay in a luxurious hotel on a hillside overlooking wine cellars and the Douro River. During private touring, explore the historic center, a UNESCO World Heritage Site. See highlights such as the Palacio da Bolsa (Stock Exchange), the Se do Porto (Porto Cathedral) and the Livraria Lello, a historic bookstore with ornate woodwork. Learn about the Jewish heritage of Porto, including the former Jewish districts and remnants of ancient synagogues. Also see the Kadoorie Mekor Haim Synagogue—the largest synagogue on the Iberian Peninsula—and the Jewish Museum of Porto. Browse specialty shops selling porcelain and Portuguese design products and local crafts, and perhaps opt to visit additional places such as the Serralves Museum, the Casa da Musica, attractions with beautiful Portuguese tiles or the riverside neighborhood of Ribeira. Artisans of Leisure will also arrange a private tour and Port tasting at one of the city's most renowned cellars.
One day, take a private excursion to the beautiful Douro Valley, a hilly wine region along the Douro River. During private touring, visit the best local quintas (wine estates), take an exclusive private river cruise in a traditional rabelo boat, and enjoy spectacular views of hills covered with terraced vineyards.
Next, enjoy private touring in the medieval town of Belmonte, home to a unique Jewish community that practiced rites in secret for 500 years, as well as a Jewish museum and active synagogue. If time allows, perhaps also visit the old Jewish Quarter in Guarda or learn about Castelo Branco's Jewish history.
Continue to the Alentejo region and tour the Jewish Quarter in Castelo de Vide, a medieval castle town of winding streets and whitewashed houses. In tiny Marvao, learn about the hill town's place in Jewish history, and take in spectacular views of the surrounding countryside from the walls of the 13th-century castle.
En route to Lisbon, stop in Evora, a beautiful city and UNESCO World Heritage Site, to explore the Jewish Quarter and narrow streets lined with whitewashed houses, and see ancient Roman ruins and Moorish architecture.
Experience Lisbon as an insider during private touring with a knowledgeable local guide with insight into Lisbon's Jewish heritage. Tour the most interesting neighborhoods, such as historic Alfama and commercial Baixa and riverside Belem, and learn about the Jewish communities that were once active in these districts. See St. George's Castle, Mosteiro dos Jeronimos monastery, Belem Tower and other impressive monuments of Moorish and Manueline architecture. Browse select shops offering Portuguese specialties such as azulejo tiles, embroidered linens, cork products, needlepoint rugs, Indo-Portuguese furniture, gold jewelry and antiques. Sample local food specialties such as pasteis de nata custard tarts. Also tour museums according to your interests, including options such as the National Tile Museum, the Calouste Gulbenkian Museum, the National Coach Museum and the Museum of Folk Art. Other touring options include vibrant food markets, botanical gardens, scenic viewpoints overlooking the city and a private appointment to visit the Ricardo do Espirito Santo Silva Foundation, which is dedicated to the preservation and reproduction of traditional Portuguese design and decorative art. One evening, enjoy a memorable fado music performance at a local club. Upon request, Artisans of Leisure can arrange dinner reservations at Lisbon's best restaurants. Artisans of Leisure can also make appointments with noted members of Lisbon's Jewish community.
One day, enjoy a private excursion to Sintra, an aristocratic town of fairy-tale palaces and gardens among forested hills. During private touring in this UNESCO World Heritage Site, visit the romantic National Palace of Pena, the spectacular National Palace of Sintra and the narrow streets in the historic center of the town, including the former Jewish quarter. Another option is visiting Quinta da Regaleira, a villa and park. If desired, Artisans of Leisure can make lunch reservations at a wonderful restaurant in the seaside town of Cascais.
Another day, visit the perfectly preserved whitewashed hill town of Obidos and the town of Tomar, which has a well-preserved 15th-century synagogue.
Itinerary Overview
Day 1
Arrive Porto


Private arrival transfer to hotel for 3 nights. Afternoon private city tour

Day 2
Porto


Full-day private city tour, including Jewish quarter and private Port cellar tour and tasting

Day 3
Porto & Douro Valley


Full-day private excursion, including wine tasting

Day 4
Porto – Belmonte – Alentejo region


Private transfer to hotel for 2 nights, with tour of Belmonte en route

Day 5
Alentejo region, Castelo de Vide & Marvao


Half-day private tour

Day 6
Alentejo region & Evora – Lisbon


Private transfer to hotel for 4 nights, with tour of Evora en route

Day 7

Lisbon

Full-day private city tour. Evening tickets to a fado performance

Day 8
Lisbon, Obidos & Tomar


Full-day private excursion

Day 9
Lisbon, Sintra & Cascais


Full-day private excursion

Day 10
Depart Lisbon


Private airport transfer
Hotels
Porto:
The Yeatman
Alentejo:

Torre de Palma

Lisbon

:

Four Seasons Hotel Ritz Lisbon
Cost
| | |
| --- | --- |
| $14,100 | Per person (double occupancy) |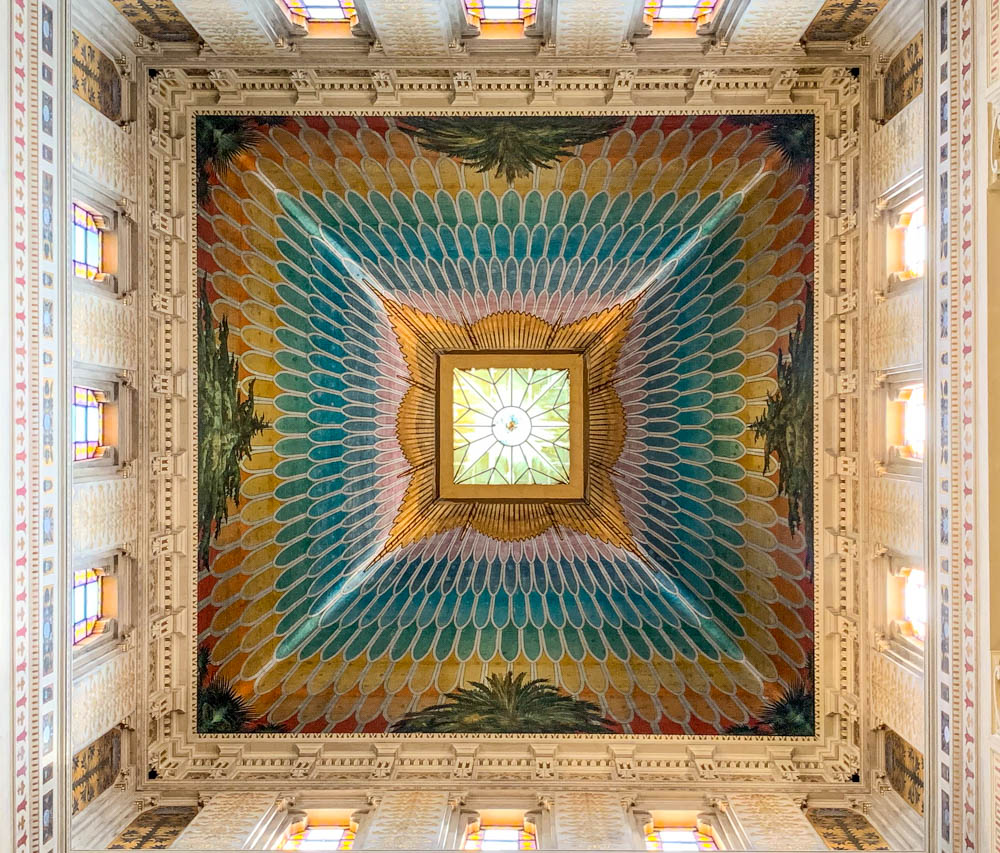 Jewish Tour of Amsterdam
(5 Days)
Jewish Tour of Budapest
(5 Days)
Jewish Tour of Germany
(10 Days)
Munich with Dachau & Nuremberg, Dresden, Berlin with Potsdam & Sachsenhausen
Christian Tour of Israel
(9 Days)
Jerusalem, Bethlehem, Dead Sea, Galilee, Nazareth, Tel Aviv
Jewish Tour of Israel
(10 days)
Jerusalem, Dead Sea, Galilee, Tel Aviv
Jewish Heritage: Italy
(12 Days)
Venice, Ferrara, Florence, Tuscany, Rome
Jewish Tour of Morocco
(9 Days)
Casablanca, Meknes, Fez, Rabat, Marrakesh, Essaouira
Jewish Tour of Portugal
(10 Days)
Porto with Douro Valley & Belmonte, Alentejo region with Castelo de Vide, Marvao & Evora, Lisbon with Sintra, Cascais, Obidos & Tomar
Jewish Tour of Sicily
(9 Days)
Palermo & Monreale, Agrigento & Agira, Noto with Syracuse, Ragusa, Catania & Mount Etna, Taormina & Messina
Jewish Tour of Spain
(10 Days)
Seville & Cordoba, Madrid & Toledo, Barcelona with Girona & Besalu
Jewish Tour of Uzbekistan
(9 Days)
Tashkent, Khiva, Bukhara, Samarkand
Biblical Lands: Israel & Jordan
(13 Days)
Jerusalem & Bethlehem, Galilee region, Cities of the Decapolis, Amman & Jerash, King's Highway, Petra, Jordan River, Masada, Jericho
Christian Tour of Jordan
(8 Days)
Amman & Cities of the Decapolis, King's Highway, Petra, Dead Sea & Jordan River
MULTI-COUNTRY TOURS
Jewish Tour of Central Europe
(12 Days)
Warsaw, Auschwitz, Krakow, Prague, Trebic, Budapest
Jewish Tour of Poland & Lithuania
(9 Days)
Krakow & Auschwitz, Warsaw, Vilnius & Kaunus
Jewish Tour of Portugal & Spain
(15 Days)
Porto & Douro Valley, Lisbon & Sintra, Seville & Cordoba, Madrid & Toledo, Barcelona & Girona
Our Baltic states tour was fabulous. The hotels were great. The guides were exceptional. The addition of the Jewish history sites was phenomenal. 
~ J.G., New York, NY
Our favorite part our tour were the special people we had the privilege to meet and the places we were able to visit in Poland. Specifically, the insider tour of the Jewish Museum in Warsaw…and the Shabbat service and dinner in Budapest.
~ D.G, Short Hills, NJ
Recommended by:
Departures
Conde Nast Traveler
The New York Times
Wall Street Journal
Travel + Leisure
Town & Country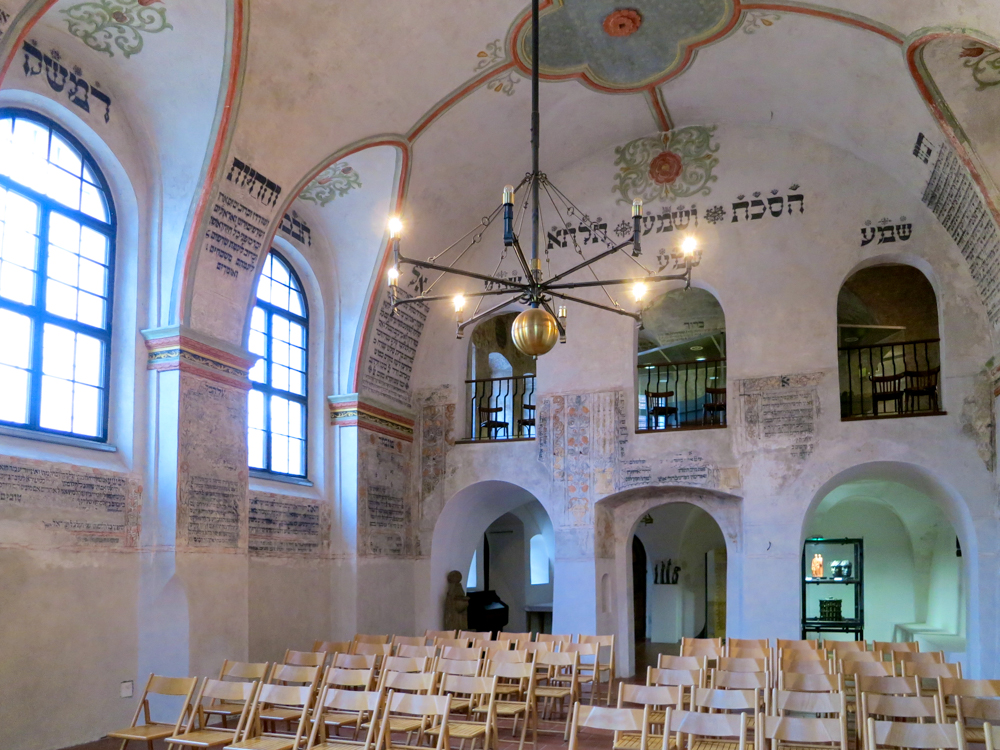 Top 10 Favorite Travel Experiences in Israel
Private Family Heritage, Ancestry & Genealogical Tours
Stay Overnight at a Temple Lodge on Mount Koya, Japan
The Oberammergau Passion Play in Bavaria, Germany
The Red Star Line Museum in Antwerp, Belgium
History, Food, Crafts, Jewish Touring & More in Poland
The Portuguese Synagogue in Amsterdam
Our Favorite Day Trips from Prague
Spectacular Greek & Roman Ruins in Ephesus, Turkey
Visiting Spectacular Masada in Israel
Amsterdam: Our Top 10 Recommendations
Private Jewish Heritage Touring in Morocco
Just Back: Budapest, Prague & Poland