Jewish Tour of Amsterdam
(5 Days)
Jewish Tour of Budapest
(5 Days)
Jewish Tour of Germany
(10 Days)
Munich with Dachau & Nuremberg, Dresden, Berlin with Potsdam & Sachsenhausen
Christian Tour of Israel
(9 Days)
Jerusalem, Bethlehem, Dead Sea, Galilee, Nazareth, Tel Aviv
Jewish Tour of Israel
(10 days)
Jerusalem, Dead Sea, Galilee, Tel Aviv
Jewish Heritage: Italy
(12 Days)
Venice, Ferrara, Florence, Tuscany, Rome
Jewish Tour of Morocco
(9 Days)
Casablanca, Meknes, Fez, Rabat, Marrakesh, Essaouira
Jewish Tour of Portugal
(10 Days)
Porto with Douro Valley & Belmonte, Alentejo region with Castelo de Vide, Marvao & Evora, Lisbon with Sintra, Cascais, Obidos & Tomar
Jewish Tour of Sicily
(9 Days)
Palermo & Monreale, Agrigento & Agira, Noto with Syracuse, Ragusa, Catania & Mount Etna, Taormina & Messina
Jewish Tour of Spain
(10 Days)
Seville & Cordoba, Madrid & Toledo, Barcelona with Girona & Besalu
Jewish Tour of Uzbekistan
(9 Days)
Tashkent, Khiva, Bukhara, Samarkand
Biblical Lands: Israel & Jordan
(13 Days)
Jerusalem & Bethlehem, Galilee region, Cities of the Decapolis, Amman & Jerash, King's Highway, Petra, Jordan River, Masada, Jericho
MULTI-COUNTRY TOURS
Jewish Tour of Central Europe
(12 Days)
Warsaw, Auschwitz, Krakow, Prague, Trebic, Budapest
Jewish Tour of Poland & Lithuania
(9 Days)
Krakow & Auschwitz, Warsaw, Vilnius & Kaunus
Jewish Tour of Portugal & Spain
(15 Days)
Porto & Douro Valley, Lisbon & Sintra, Seville & Cordoba, Madrid & Toledo, Barcelona & Girona
Jewish Tour of Amsterdam
(5 Days - Departs Daily on a Private Basis)
Amsterdam & environs
This private tour features the cultural highlights of the Netherlands, with a special focus on the most interesting Jewish sites in Amsterdam.
Enjoy in-depth private touring of Amsterdam's historic Jewish neighborhoods and fascinating Jewish sites including the Anne Frank House, Portuguese Synagogue, Dutch Resistance Museum, Jewish Museum, Hollandsche Schouwburg (Dutch Theatre), and Beth Haim, the oldest Jewish cemetery in the Netherlands. Tour the highlights of the renowned Rijksmuseum with a focus on works like Rembrandt's The Jewish Bride and paintings by Jozef Israels. Upon request, Artisans of Leisure can also arrange meetings with leaders in the local Jewish community, permission to attend Shabbat services at the Portuguese Synagogue, a visit to Ets Haim Library (the oldest Jewish library in the world), kosher meals and more.
Also enjoy a private cruise through Amsterdam's famous canals and visit the most interesting neighborhoods to see our favorite markets, courtyard gardens, gabled houses, canals and bridges. Also tour historic houses that evoke the Dutch Golden Age, such as the Rembrandt House Museum or Museum Van Loon, the home of a co-founder of the Dutch East India Company. Other options include touring other museums such as the Van Gogh Museum, seeing interesting contemporary architecture, shopping for antiques, or dining on culinary treats such as rijsttafel ("rice table"), an Indonesian-influenced meal of many small dishes.
One day, visit the bustling Aalsmeer flower auction, where millions of beautiful flowers are sold and shipped around the world. Continue to Haarlem, where several famous Dutch painters once lived, to visit the courtyard gardens, market square and the home of Corrie ten Boom, who hid hundreds of Jews during World War II. Also visit Zaanse Schans, an open-air museum of windmills and traditional architecture, to visit a cheese shop, see colorful pigments being ground in a windmill, watch wooden clogs being made and sample typical Dutch baked goods. Depending on your travel dates, we can also arrange a visit to the beautiful gardens of the Keukenhof (mid-March to mid-May) to stroll among thousands of colorful tulips, hyacinths and other flowers.
Upon request, Artisans of Leisure can also arrange a variety of special interest activities in and around Amsterdam, such as attending a performance at the Concertgebouw, biking through the city or countryside, touring museums with an art expert, taking a private excursion to Leiden, a cooking lesson at an organic farm, or seeing a weekly cheese market in a cheese-producing town such as Alkmaar, Edam or Gouda.
This tour can easily be extended to include Jewish touring in other destinations in Europe.
Itinerary Overview
Day 1
Arrive Amsterdam
VIP fast-track airport assistance. Private arrival transfer to hotel for 4 nights
Day 2
Amsterdam
Full-day private city tour, including private canal cruise
Day 3

Amsterdam & Haarlem
Full-day private tour

Day 4
Amsterdam
Full-day private walking tour with Jewish history expert
Day 5
Depart Amsterdam
Private airport transfer
Hotels
| | |
| --- | --- |
| Amsterdam: | Waldorf Astoria Amsterdam |
Cost
| | |
| --- | --- |
| $9,120 | Per person (based on double occupancy) |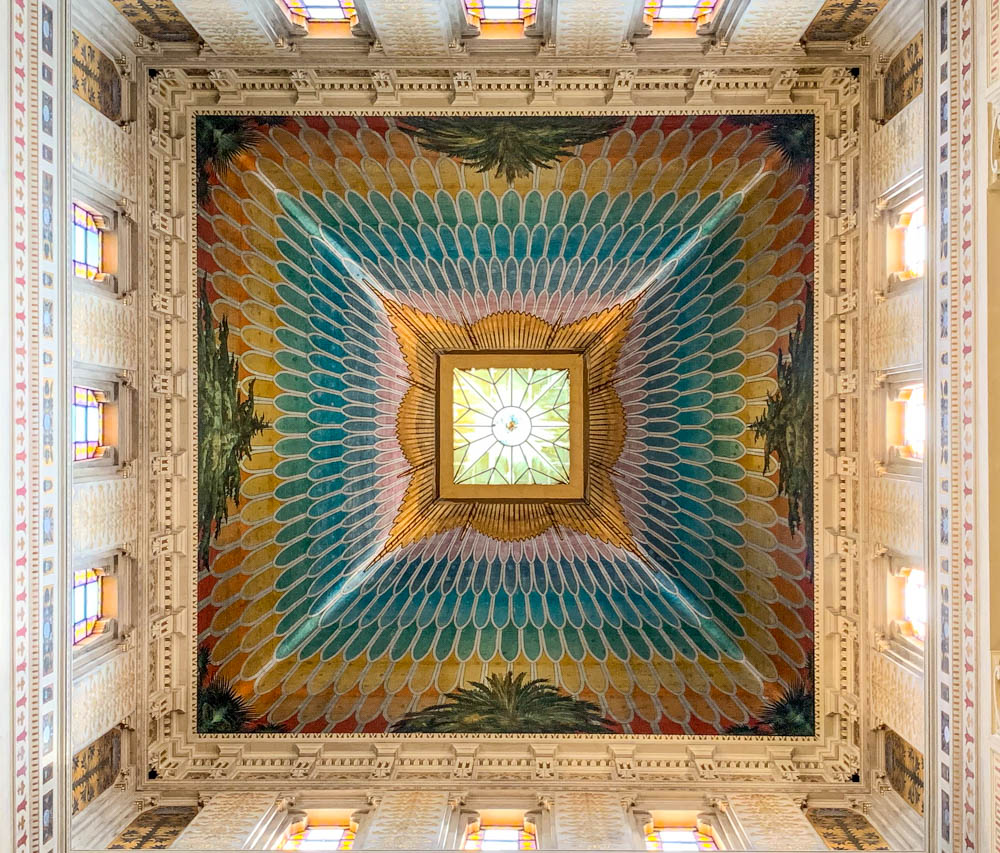 Jewish Tour of Amsterdam
(5 Days)
Jewish Tour of Budapest
(5 Days)
Jewish Tour of Germany
(10 Days)
Munich with Dachau & Nuremberg, Dresden, Berlin with Potsdam & Sachsenhausen
Christian Tour of Israel
(9 Days)
Jerusalem, Bethlehem, Dead Sea, Galilee, Nazareth, Tel Aviv
Jewish Tour of Israel
(10 days)
Jerusalem, Dead Sea, Galilee, Tel Aviv
Jewish Heritage: Italy
(12 Days)
Venice, Ferrara, Florence, Tuscany, Rome
Jewish Tour of Morocco
(9 Days)
Casablanca, Meknes, Fez, Rabat, Marrakesh, Essaouira
Jewish Tour of Portugal
(10 Days)
Porto with Douro Valley & Belmonte, Alentejo region with Castelo de Vide, Marvao & Evora, Lisbon with Sintra, Cascais, Obidos & Tomar
Jewish Tour of Sicily
(9 Days)
Palermo & Monreale, Agrigento & Agira, Noto with Syracuse, Ragusa, Catania & Mount Etna, Taormina & Messina
Jewish Tour of Spain
(10 Days)
Seville & Cordoba, Madrid & Toledo, Barcelona with Girona & Besalu
Jewish Tour of Uzbekistan
(9 Days)
Tashkent, Khiva, Bukhara, Samarkand
Biblical Lands: Israel & Jordan
(13 Days)
Jerusalem & Bethlehem, Galilee region, Cities of the Decapolis, Amman & Jerash, King's Highway, Petra, Jordan River, Masada, Jericho
MULTI-COUNTRY TOURS
Jewish Tour of Central Europe
(12 Days)
Warsaw, Auschwitz, Krakow, Prague, Trebic, Budapest
Jewish Tour of Poland & Lithuania
(9 Days)
Krakow & Auschwitz, Warsaw, Vilnius & Kaunus
Jewish Tour of Portugal & Spain
(15 Days)
Porto & Douro Valley, Lisbon & Sintra, Seville & Cordoba, Madrid & Toledo, Barcelona & Girona
Our Baltic states tour was fabulous. The hotels were great. The guides were exceptional. The addition of the Jewish history sites was phenomenal. 
~ J.G., New York, NY
Our favorite part our tour were the special people we had the privilege to meet and the places we were able to visit in Poland. Specifically, the insider tour of the Jewish Museum in Warsaw…and the Shabbat service and dinner in Budapest.
~ D.G, Short Hills, NJ
Recommended by:
Departures
Conde Nast Traveler
The New York Times
Wall Street Journal
Travel + Leisure
Town & Country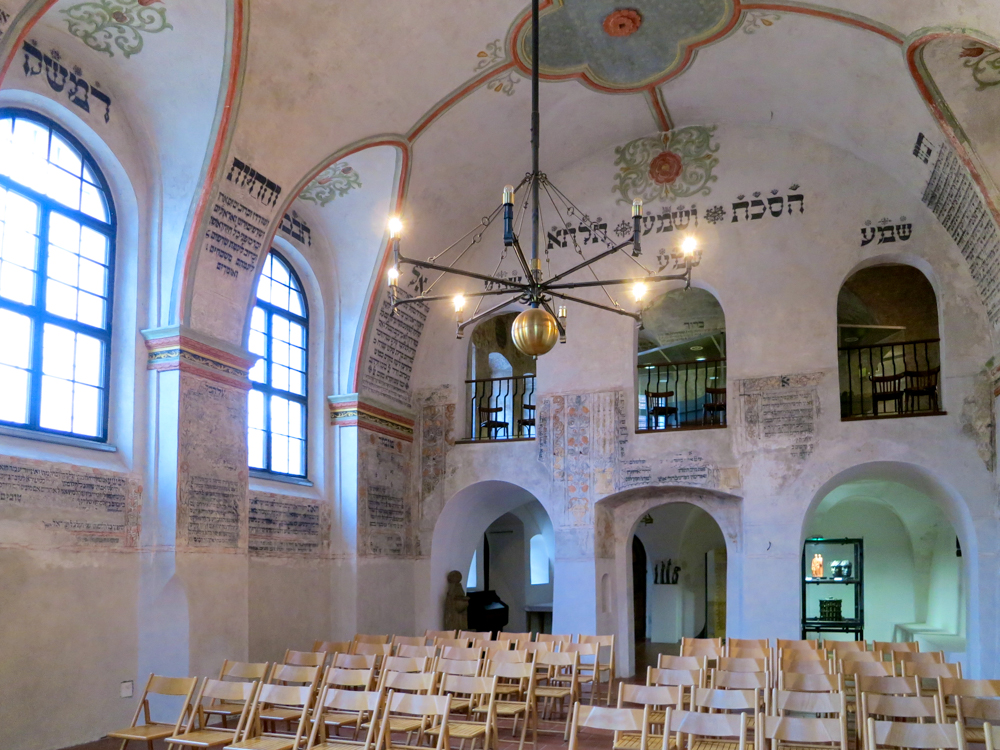 Private Family Heritage, Ancestry & Genealogical Tours
Stay Overnight at a Temple Lodge on Mount Koya, Japan
The Oberammergau Passion Play in Bavaria, Germany
The Red Star Line Museum in Antwerp, Belgium
History, Food, Crafts, Jewish Touring & More in Poland
The Portuguese Synagogue in Amsterdam
Our Favorite Day Trips from Prague
Spectacular Greek & Roman Ruins in Ephesus, Turkey
Amsterdam: Our Top 10 Recommendations
Private Jewish Heritage Touring in Morocco
Just Back: Budapest, Prague & Poland