Jewish Tour of Amsterdam
(5 Days)
Jewish Tour of Budapest
(5 Days)
Jewish Tour of Germany
(10 Days)
Munich with Dachau & Nuremberg, Dresden, Berlin with Potsdam & Sachsenhausen
Christian Tour of Israel
(9 Days)
Jerusalem, Bethlehem, Dead Sea, Galilee, Nazareth, Tel Aviv
Jewish Tour of Israel
(10 days)
Jerusalem, Dead Sea, Galilee, Tel Aviv
Jewish Heritage: Italy
(12 Days)
Venice, Ferrara, Florence, Tuscany, Rome
Jewish Tour of Morocco
(9 Days)
Casablanca, Meknes, Fez, Rabat, Marrakesh, Essaouira
Jewish Tour of Portugal
(10 Days)
Porto with Douro Valley & Belmonte, Alentejo region with Castelo de Vide, Marvao & Evora, Lisbon with Sintra, Cascais, Obidos & Tomar
Jewish Tour of Sicily
(9 Days)
Palermo & Monreale, Agrigento & Agira, Noto with Syracuse, Ragusa, Catania & Mount Etna, Taormina & Messina
Jewish Tour of Spain
(10 Days)
Seville & Cordoba, Madrid & Toledo, Barcelona with Girona & Besalu
Jewish Tour of Uzbekistan
(9 Days)
Tashkent, Khiva, Bukhara, Samarkand
Biblical Lands: Israel & Jordan
(13 Days)
Jerusalem & Bethlehem, Galilee region, Cities of the Decapolis, Amman & Jerash, King's Highway, Petra, Jordan River, Masada, Jericho
MULTI-COUNTRY TOURS
Jewish Tour of Central Europe
(12 Days)
Warsaw, Auschwitz, Krakow, Prague, Trebic, Budapest
Jewish Tour of Poland & Lithuania
(9 Days)
Krakow & Auschwitz, Warsaw, Vilnius & Kaunus
Jewish Tour of Portugal & Spain
(15 Days)
Porto & Douro Valley, Lisbon & Sintra, Seville & Cordoba, Madrid & Toledo, Barcelona & Girona
Jewish Tour of Germany
(10 Days - Departs Daily on a Private Basis)
Munich with Dachau & Nuremberg, Dresden, Berlin with Potsdam & Sachsenhausen
This private Germany tour features in-depth cultural and Jewish heritage touring with local expert guides. It focuses on the most interesting cities and Jewish sites in Germany and includes accommodation at the top luxury hotels in each destination.
Begin in Munich, the capital of Bavaria. During private touring, explore the highlights of the Old Town, as well as the city's most important Jewish sites. Visit Marienplatz to see the neo-Gothic city hall and its famed Glockenspiel. Stroll interesting shopping streets, and see local markets and gardens. Visit the Jewish Museum Munich, which has exhibits about the history of Jews in Munich and is part of an impressive contemporary complex that also includes the Ohel Jakob Synagogue and the Jewish Community Center. Also see the White Rose Monument, which is dedicated to a local student movement that resisted the Nazis during World War II. One day, take a private excursion to Dachau Concentration Camp Memorial Site, a museum and memorial to the notorious Nazi camp. Other options include visiting local palaces and art museums.
Next, transfer to Dresden with touring of Nuremberg en route. See sites associated with Nuremberg's WWII legacy, such as the Documentation Center Nazi Party Rally Grounds and the Memorium Nuremberg Trials, the courthouse in which Nazi war criminals were tried. Continue to Dresden, the capital of Saxony and a city filled with Baroque art and architecture. During private touring, visit highlights such as the landmark Frauenkirche church and the outstanding art collections of the Green Vaults, Zwinger and Albertinum. Other options include touring Volkswagen's Transparent Factory or the House of Meissen porcelain workshop.
Conclude in Berlin, the vibrant capital of Germany and one of Europe's most important cultural centers. During flexible private touring, see highlights such as the Brandenburg Gate and Reichstag, as well as important Jewish sites such as the Jewish Museum, the Memorial to the Murdered Jews of Europe, the Neue Synagogue and the surrounding Scheunenviertel (Barn Quarter), the former hub of Jewish life in the city.
One day, take a private excursion to nearby Potsdam, a UNESCO World Heritage-inscribed town famous for parks, palaces and lakes. Tour Sanssouci Palace and other palaces and pavilions among the vast pleasure gardens built for Prussian kings, and visit the Dutch Quarter and Old Town. En route, perhaps visit the house of painter Max Liebermann, and, if desired, the Wannsee Conference Memorial Site, where Nazi leaders devised the Final Solution. Another option is the Deportation Memorial at Track 17 of Grunewald Station, which was used to send Jews to concentration camps.
Another day, take a private excursion to Sachsenhausen concentration camp, which was just outside Berlin, as well as the Jewish cemetery at Weissensee. Alternatively, continue your private city touring with a visit to one of the world-renowned institutions on Museum Island, such as the outstanding Pergamon Museum, or explorations of Berlin's most interesting neighborhoods, markets, food halls, art galleries, architectural landmarks and shopping districts according to your interests.
Itinerary Overview
Day 1
Arrive Munich
Private arrival transfer to hotel for 3 nights
Day 2
Munich
Full-day private tour of Jewish and other sites
Day 3
Munich & Dachau
Private excursion to Dachau concentration camp
Day 4
Munich – Nuremberg – Dresden
Private transfer to hotel for 2 nights, with touring in Nuremberg en route
Day 5
Dresden
Full-day private city tour
Day 6
Dresden – Berlin
Private transfer to hotel for 4 nights, with touring en route
Day 7
Berlin
Full-day private tour of Jewish and other sites
Day 8
Berlin & Potsdam
Full-day private excursion, including Jewish sites
Day 9
Berlin & Sachsenhausen
Full-day private tour, including option to visit Sachsenhausen concentration camp
Day 10
Depart Berlin
Private airport transfer
Hotels
| | |
| --- | --- |
| Munich: | Mandarin Oriental, Munich |
| Dresden: | Hotel Taschenbergpalais Kempinski |
| Berlin: | Regent Berlin or Waldorf Astoria Berlin |
Cost
| | |
| --- | --- |
| $15,985 | Per person (double occupancy) |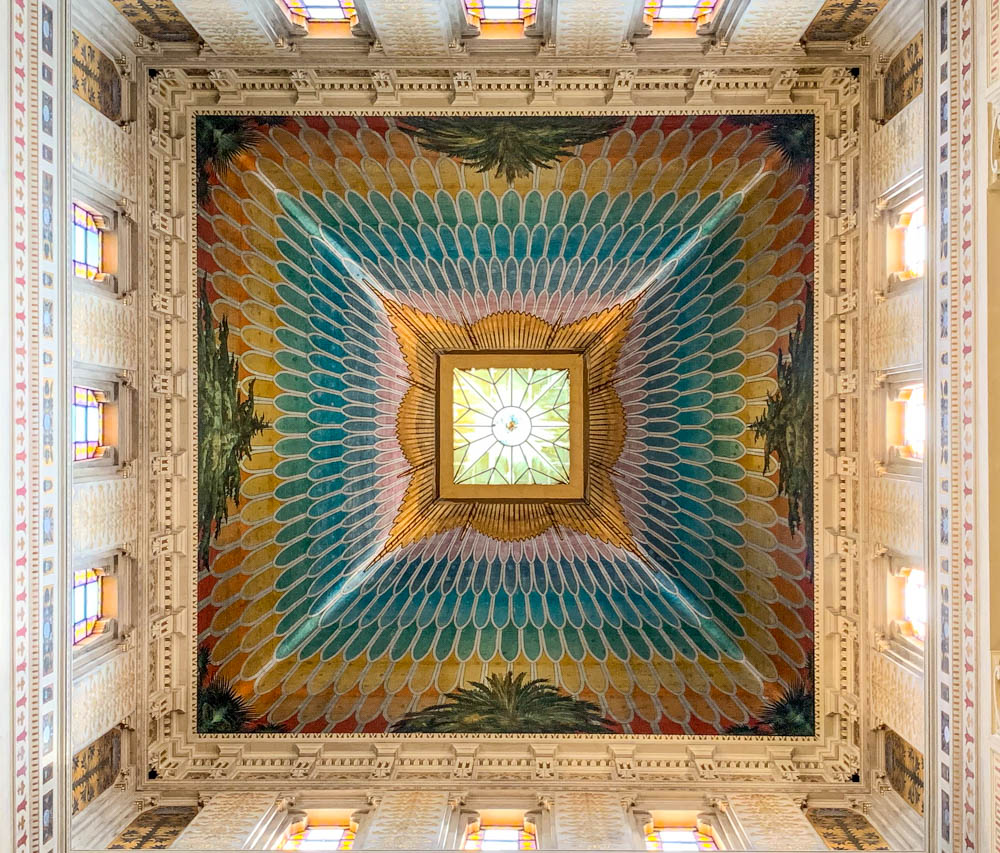 Jewish Tour of Amsterdam
(5 Days)
Jewish Tour of Budapest
(5 Days)
Jewish Tour of Germany
(10 Days)
Munich with Dachau & Nuremberg, Dresden, Berlin with Potsdam & Sachsenhausen
Christian Tour of Israel
(9 Days)
Jerusalem, Bethlehem, Dead Sea, Galilee, Nazareth, Tel Aviv
Jewish Tour of Israel
(10 days)
Jerusalem, Dead Sea, Galilee, Tel Aviv
Jewish Heritage: Italy
(12 Days)
Venice, Ferrara, Florence, Tuscany, Rome
Jewish Tour of Morocco
(9 Days)
Casablanca, Meknes, Fez, Rabat, Marrakesh, Essaouira
Jewish Tour of Portugal
(10 Days)
Porto with Douro Valley & Belmonte, Alentejo region with Castelo de Vide, Marvao & Evora, Lisbon with Sintra, Cascais, Obidos & Tomar
Jewish Tour of Sicily
(9 Days)
Palermo & Monreale, Agrigento & Agira, Noto with Syracuse, Ragusa, Catania & Mount Etna, Taormina & Messina
Jewish Tour of Spain
(10 Days)
Seville & Cordoba, Madrid & Toledo, Barcelona with Girona & Besalu
Jewish Tour of Uzbekistan
(9 Days)
Tashkent, Khiva, Bukhara, Samarkand
Biblical Lands: Israel & Jordan
(13 Days)
Jerusalem & Bethlehem, Galilee region, Cities of the Decapolis, Amman & Jerash, King's Highway, Petra, Jordan River, Masada, Jericho
MULTI-COUNTRY TOURS
Jewish Tour of Central Europe
(12 Days)
Warsaw, Auschwitz, Krakow, Prague, Trebic, Budapest
Jewish Tour of Poland & Lithuania
(9 Days)
Krakow & Auschwitz, Warsaw, Vilnius & Kaunus
Jewish Tour of Portugal & Spain
(15 Days)
Porto & Douro Valley, Lisbon & Sintra, Seville & Cordoba, Madrid & Toledo, Barcelona & Girona
Our Baltic states tour was fabulous. The hotels were great. The guides were exceptional. The addition of the Jewish history sites was phenomenal. 
~ J.G., New York, NY
Our favorite part our tour were the special people we had the privilege to meet and the places we were able to visit in Poland. Specifically, the insider tour of the Jewish Museum in Warsaw…and the Shabbat service and dinner in Budapest.
~ D.G, Short Hills, NJ
Recommended by:
Departures
Conde Nast Traveler
The New York Times
Wall Street Journal
Travel + Leisure
Town & Country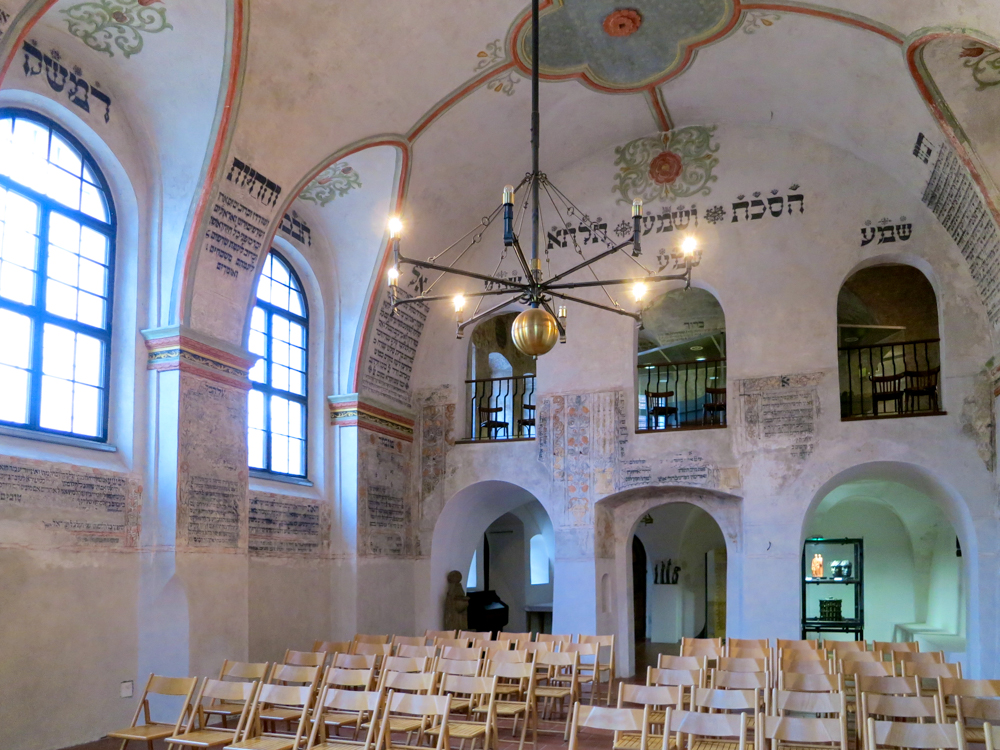 Private Family Heritage, Ancestry & Genealogical Tours
Stay Overnight at a Temple Lodge on Mount Koya, Japan
The Oberammergau Passion Play in Bavaria, Germany
The Red Star Line Museum in Antwerp, Belgium
History, Food, Crafts, Jewish Touring & More in Poland
The Portuguese Synagogue in Amsterdam
Our Favorite Day Trips from Prague
Spectacular Greek & Roman Ruins in Ephesus, Turkey
Amsterdam: Our Top 10 Recommendations
Private Jewish Heritage Touring in Morocco
Just Back: Budapest, Prague & Poland