September 14, 2021
Private Jewish Heritage Touring in Morocco
Morocco is a great destination for Jewish heritage touring. Several top Moroccan cities, including Fez and Marrakesh, have historic Jewish quarters, synagogues, cemeteries and other elements essential to the Jewish community. Artisans of Leisure arranges private touring of the most interesting Jewish sites in Morocco for travelers interested in learning more about the history of Moroccan Jews.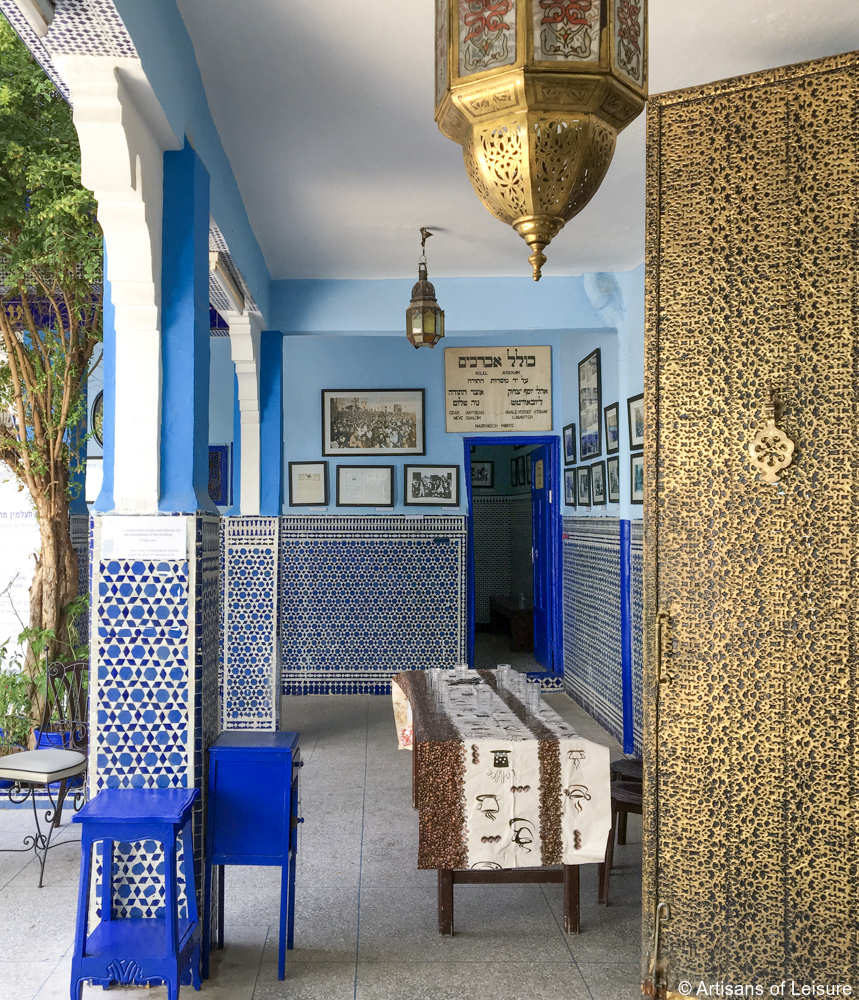 Jewish people have lived in Morocco for thousands of years. Historians believe that Jews first moved to the area in antiquity, working as traders with the Phoenicians and the Berbers, and living harmoniously with their neighbors.
The Jewish population in Morocco peaked at around 250,000 in the middle of the 20th century. The majority of Jews immigrated to Israel and other countries in the following decades. Currently, approximately 2,000 to 2,500 Jews live in Morocco.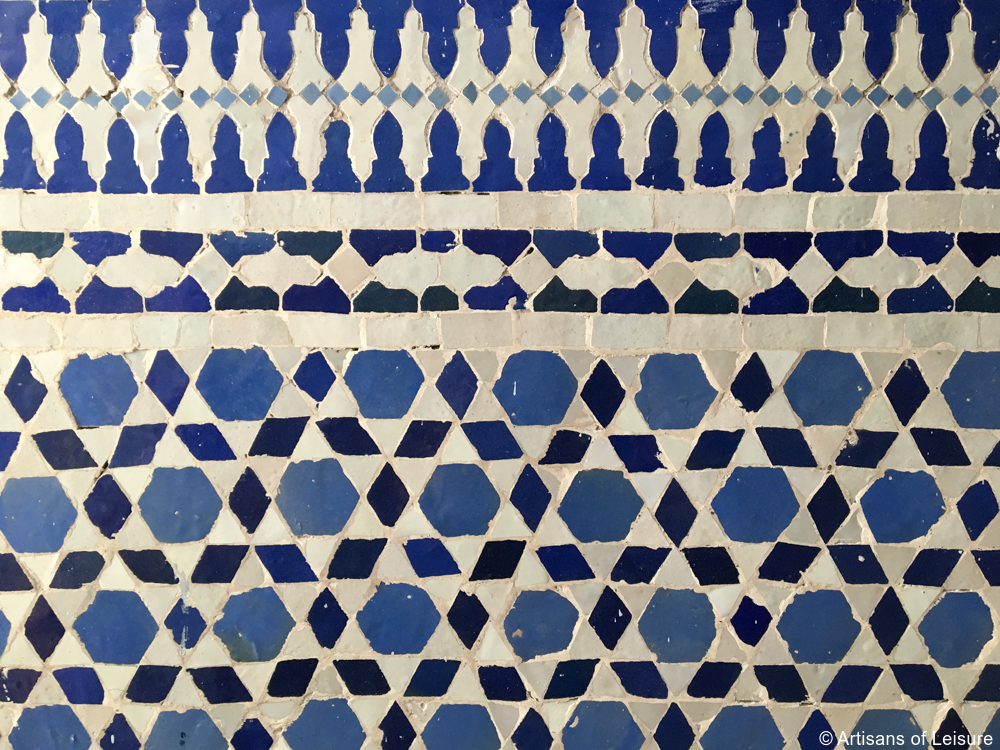 Our private Jewish touring in Fez features the mellah (Jewish quarter), which was built in the 15th century and is the largest such neighborhood in Morocco.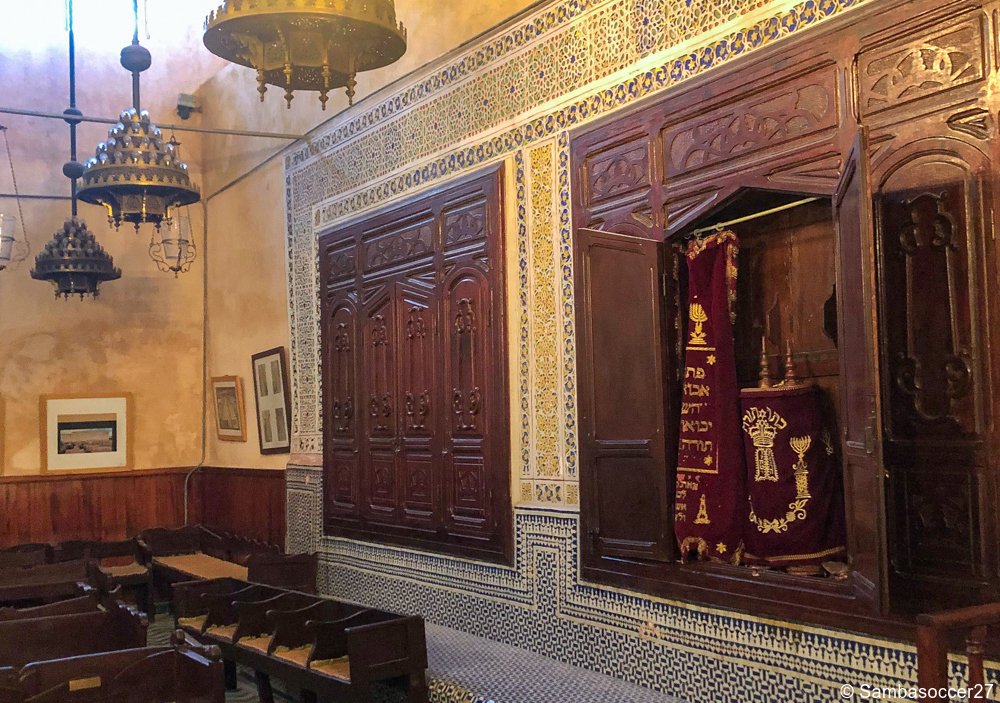 Among the highlights are the 17th-century Ibn Danan Synagogue…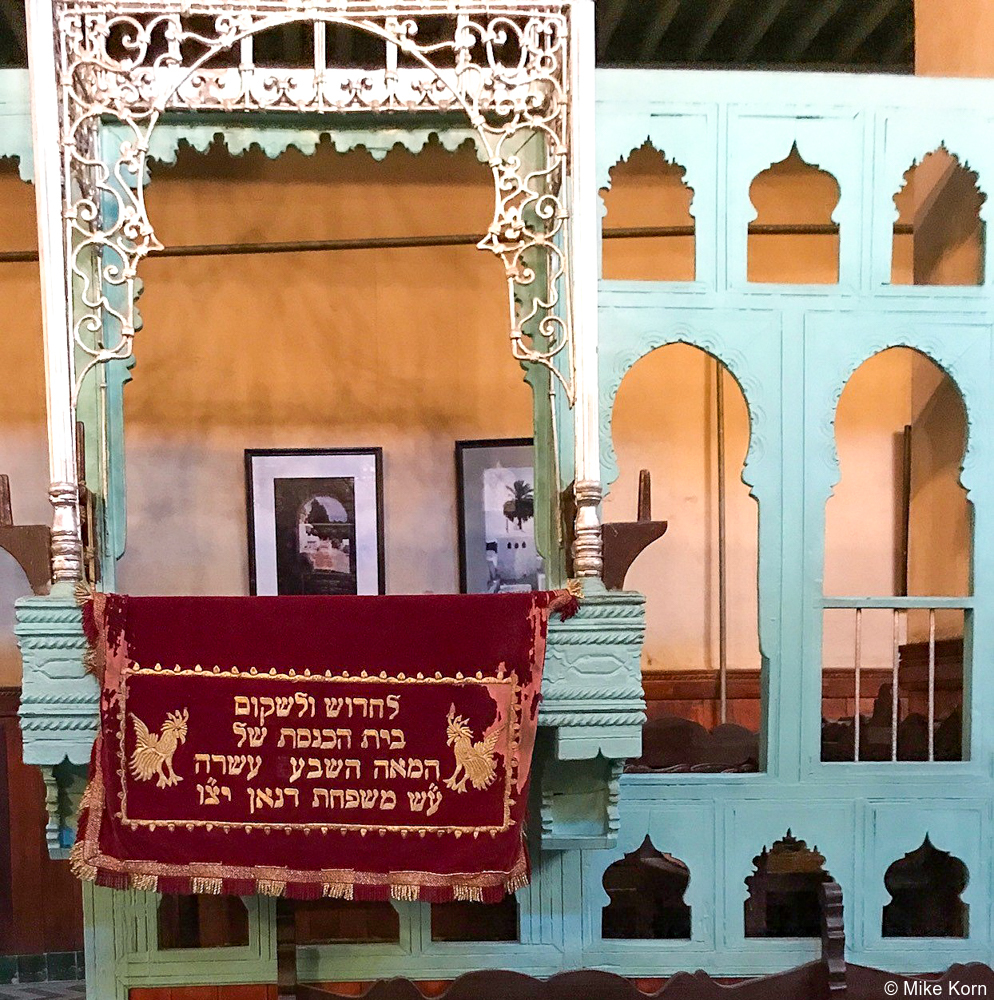 …and historical Jewish residences. Unlike traditional Arab houses in the Fez medina, which open onto an inner courtyard, many houses in the mellah face outward to the street.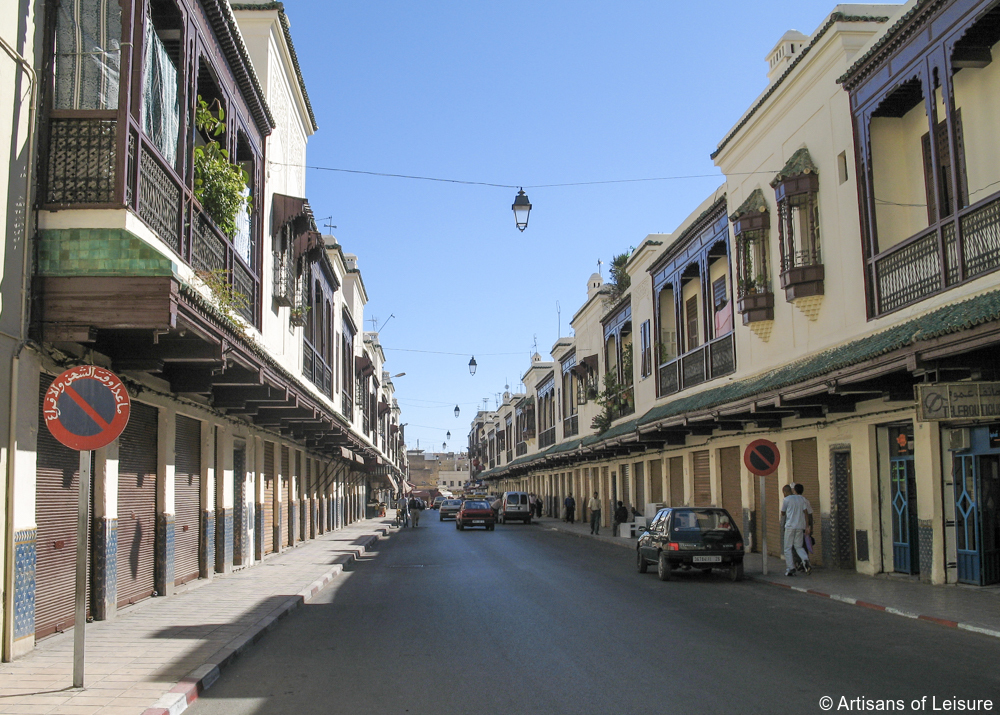 Fez also has a large Jewish cemetery with whitewashed grave markers.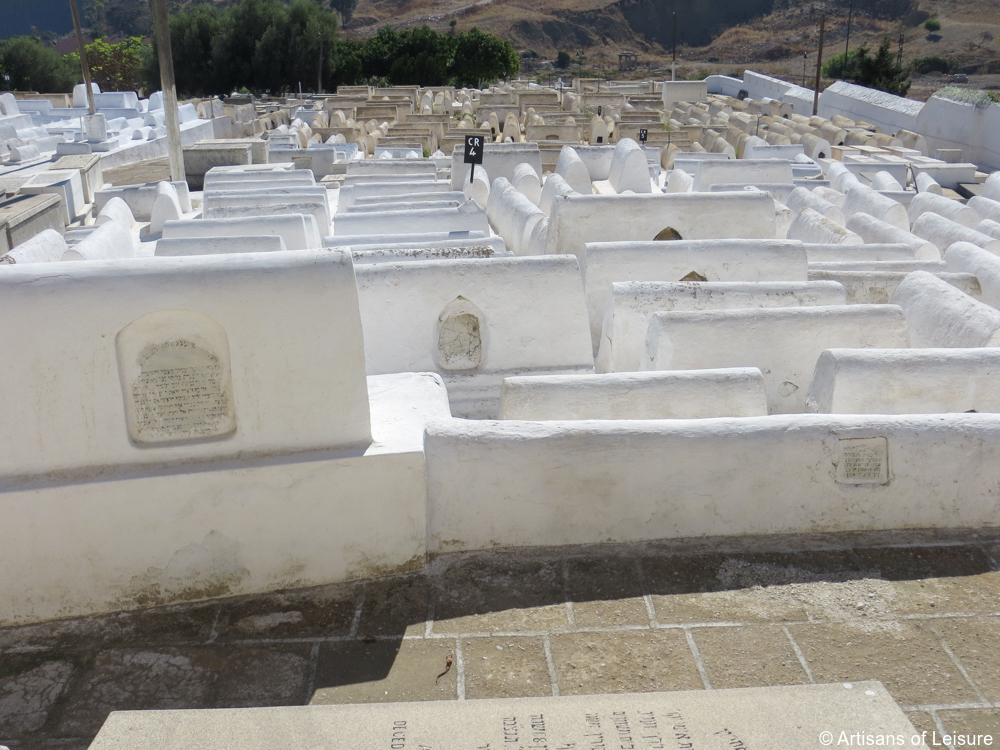 In Marrakesh—another favorite cultural destination in Morocco—we include visits to the mellah (which has Hebrew street signs)…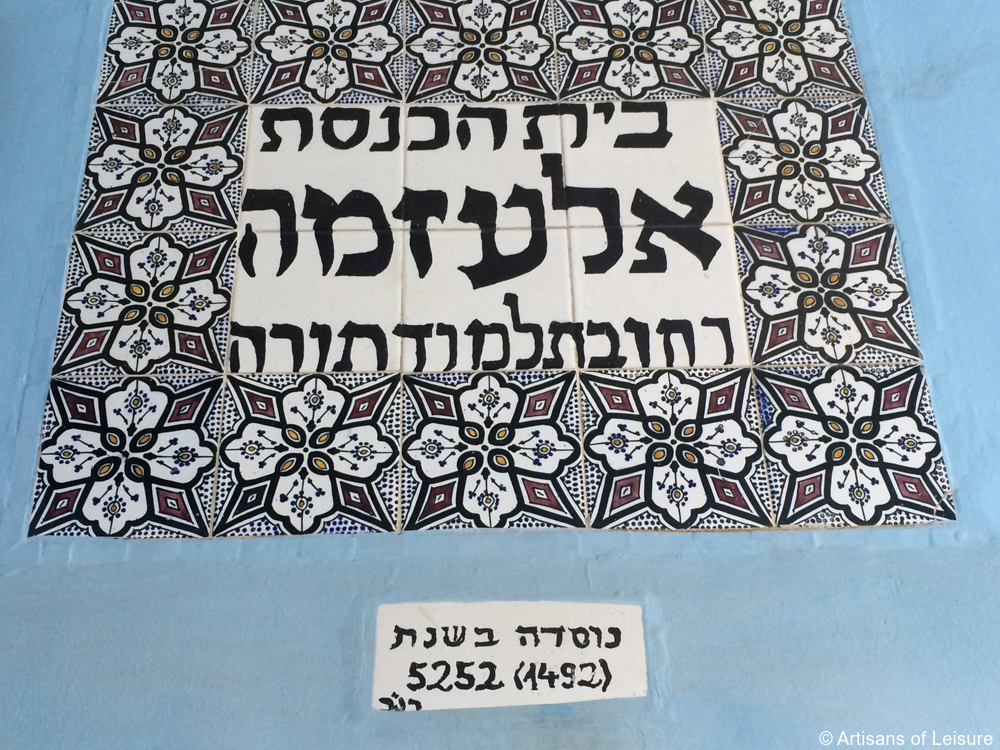 …the Slat al-Azama Synagogue …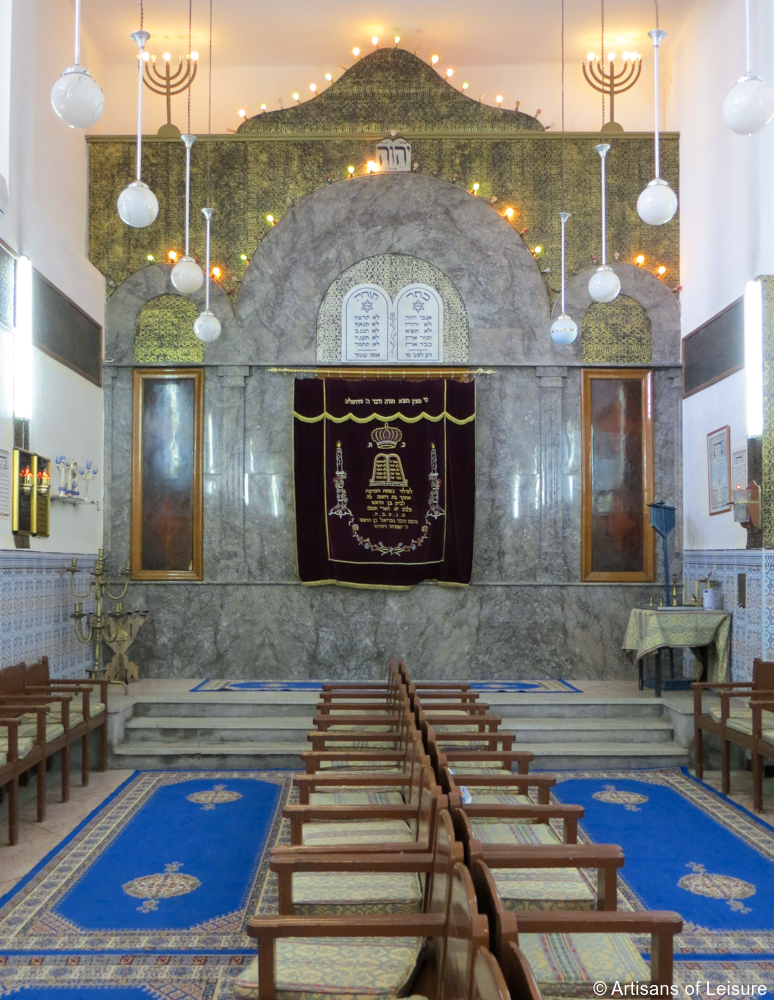 …and the Miara Cemetery, the largest Jewish cemetery in the country.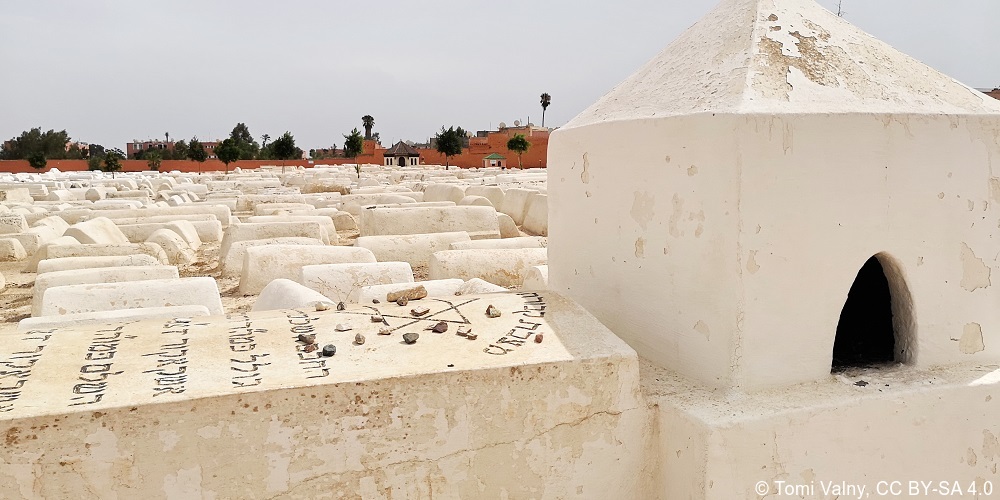 Casablanca is home to the majority of Jews living in Morocco (approximately 2,000). The city has several active synagogues, Jewish community programs and kosher restaurants. A highlight of Jewish touring in Casablanca is the Museum of Moroccan Judaism. Established in 1997, it's the only institution of its kind in the Arab world.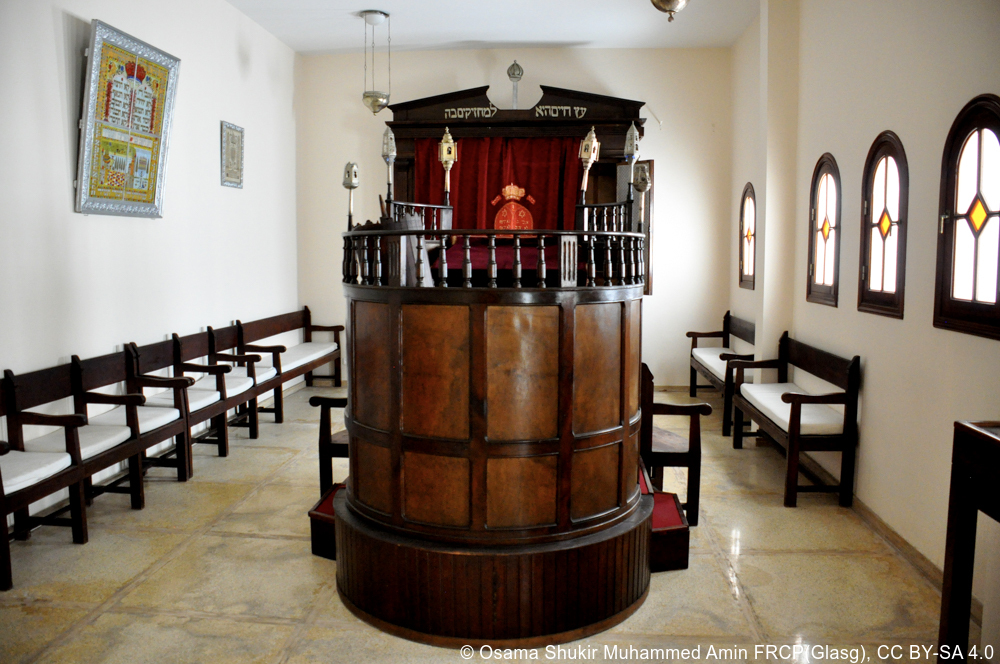 Other important historical Jewish sites in Morocco include the extensive Jewish cemetery built on the edge of the Atlantic Ocean in Essaouira, where the population was once a third Jewish, and the Tomb of Rabbi Shlomo ben Hensh (a tzadik or Jewish "righteous one"), a pilgrimage site in the Atlas Mountains.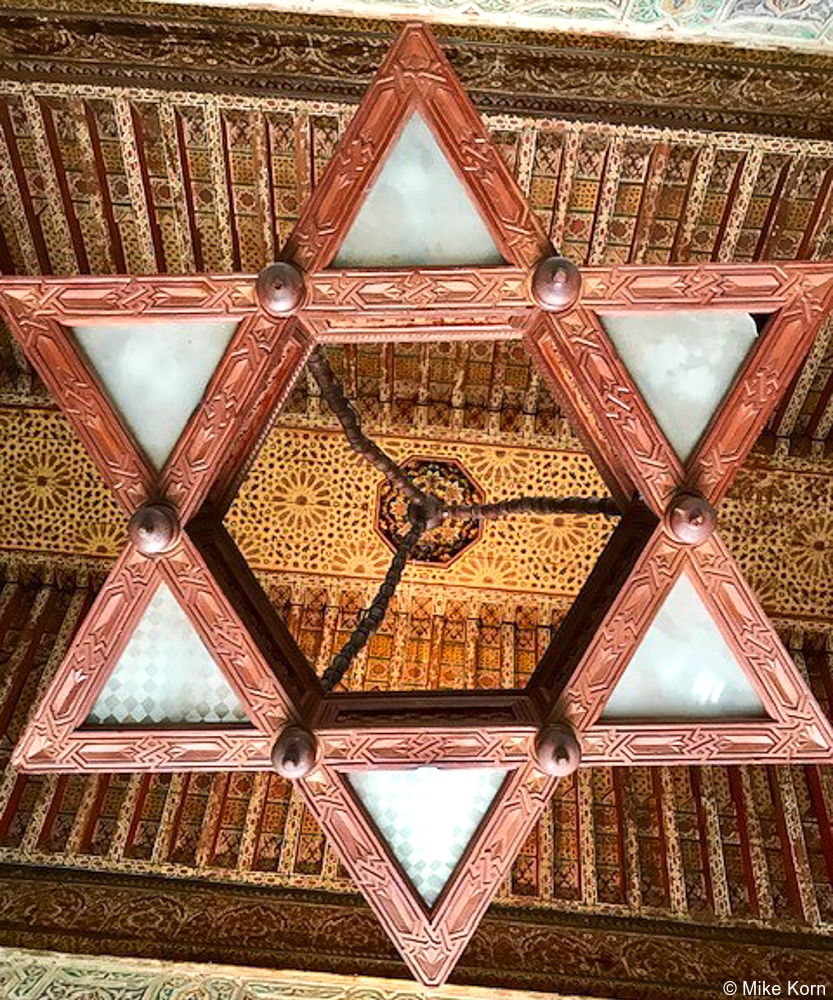 In addition, Artisans of Leisure can arrange meetings with local leaders of the Jewish community and access to Shabbat services.
Morocco combines well with Jewish touring in nearby Portugal and Spain. Contact Artisans of Leisure to start planning a private Morocco tour customized to your interests.
Tags: Atlas Mountains, Casblanca, Essaouira, Essaouira tours, Fez, Fez tours, heritage tours, Jewish heritage, Jewish heritage tours, Jewish Morocco, Jewish Morocco tour, Jewish Quarter, Jewish tours, Marrakesh, Marrakesh tours, medina, Morocco, Morocco tours, Museum of Moroccan Judaism, Shabbat, synagogue, synagogues