September 17, 2021
Beautiful and Colorful Hanbok: The National Costume of South Korea
The hanbok—the beautiful traditional Korean national costume—has been a staple of the Korean wardrobe for more than 2,000 years. Many travelers on our private South Korea tours enjoy seeing, wearing and buying colorful hanbok while in the country.
Upon request, Artisans of Leisure can arrange for travelers to visit leading stores and studios dedicated to traditional and contemporary hanbok. We can also arrange for travelers to meet with one of South Korea's most renowned hanbok designers for exquisite, custom-made couture hanbok.
Hanbok are made of separate top and bottoms. For women, these are a jeogori (short jacket) and a chima (long pleated or gathered skirt). For men, they are a jeogori (jacket) and baji (loose pants).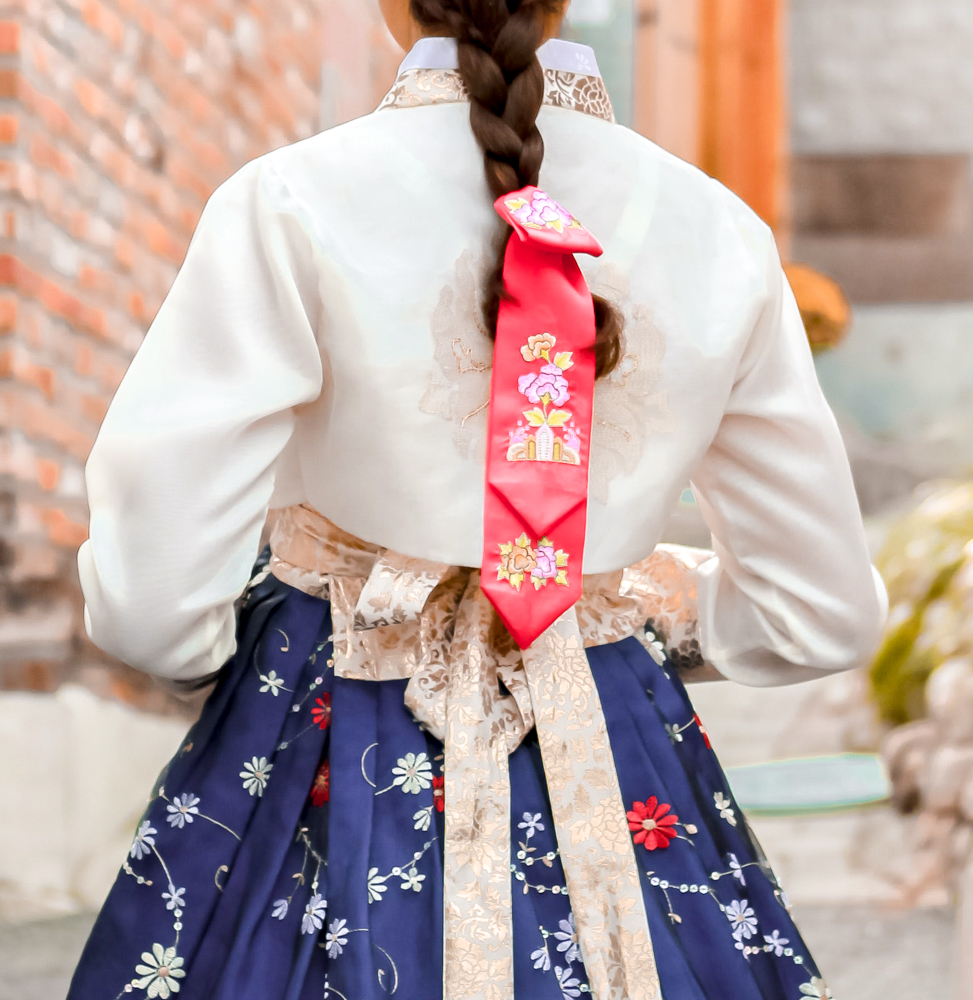 Women's jackets, skirts, ribbons and neckbands are traditionally different colors that complement each other and create dynamic and harmonious compositions.
Skirts are typically monochromatic, though they might be decorated with pictures of birds, flowers or other symbols.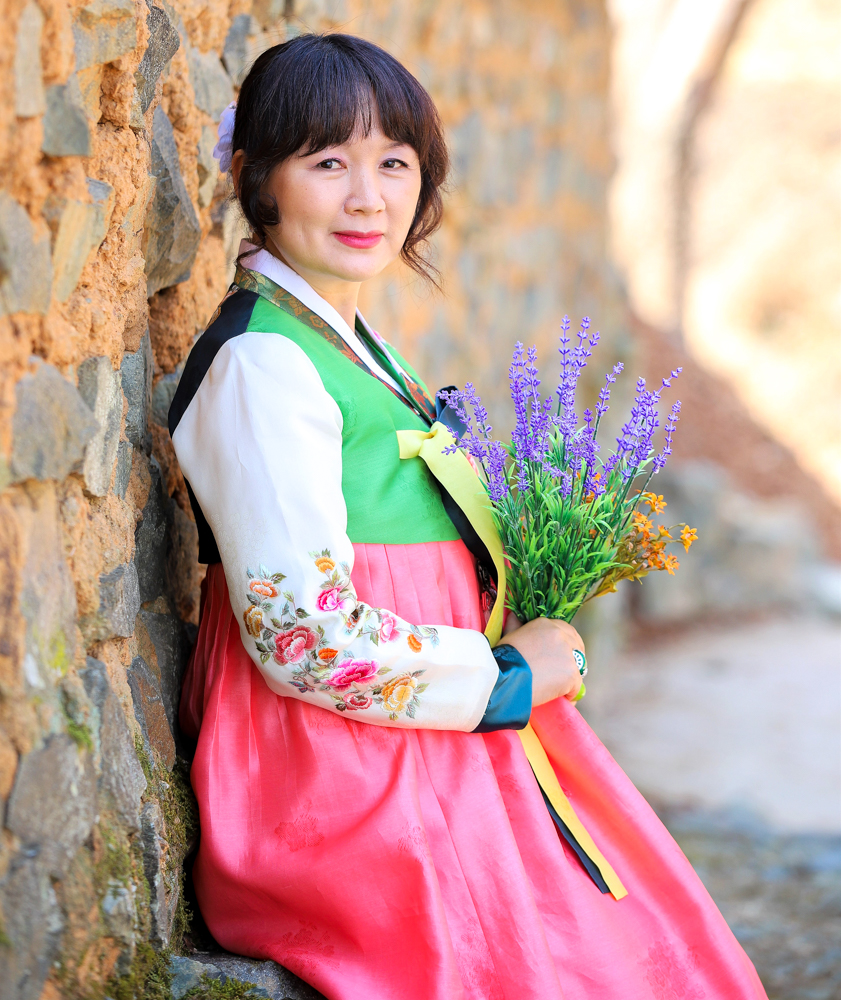 Hanbok are traditionally colored with natural dyes. More than 50 different plants are grown for natural dyes in South Korea, including indigo and marigolds. Historically, children and young people wore the brightest colors, and older adults wore more muted colors.
In the past, ramie and silk were the materials for hanbok worn by the upper classes, while commoners were restricted to cotton. These days, hanbok are available in many different types of fabrics, with the most innovative designers experimenting with linen, denim and other materials.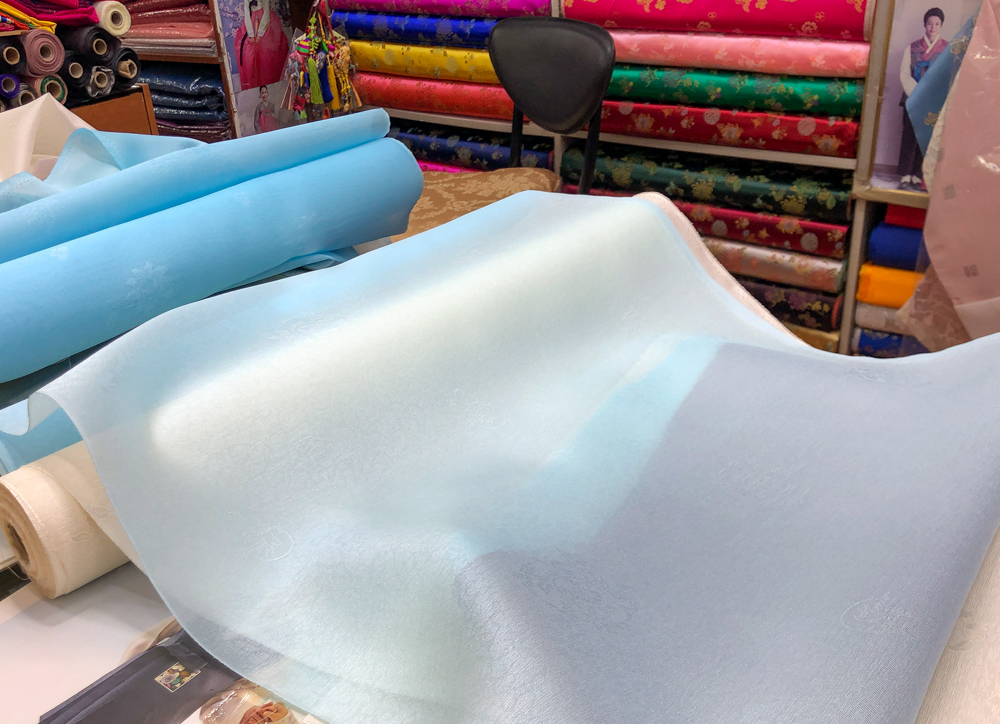 Hanbok makers might also mix patterns and textures, or play with the length of the skirt or jacket. Still, they will tell you that a key design consideration of any hanbok is the way it combines straight and curved lines.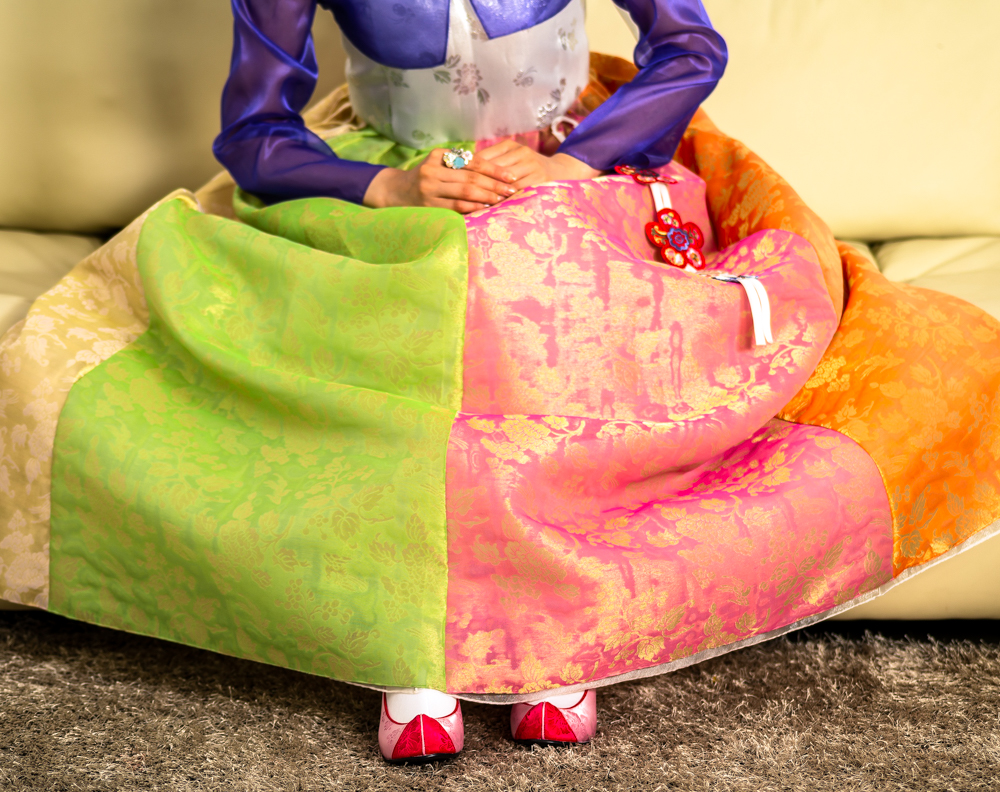 Hanbok were once everyday wear in South Korea, though they are now mostly worn for special occasions. Nonetheless, an increasing number of people, especially women, enjoy wearing hanbok around Seoul, Jeonju and other cities. We take our travelers to places where they might see people—locals and tourists—wearing hanbok, such as royal palaces and historic districts. We can also arrange for our travelers to try on, wear or purchase hanbok.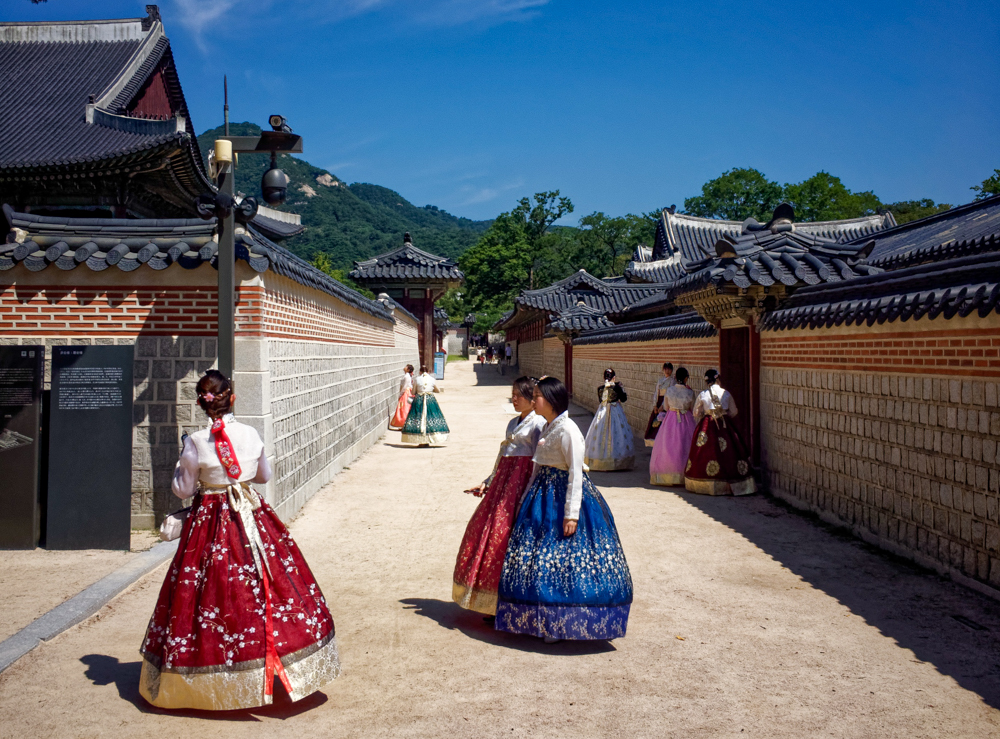 For travelers wanting a custom hanbok or cutting-edge hanbok style, we can arrange meetings with South Korea's most renowned hanbok designers and artisans.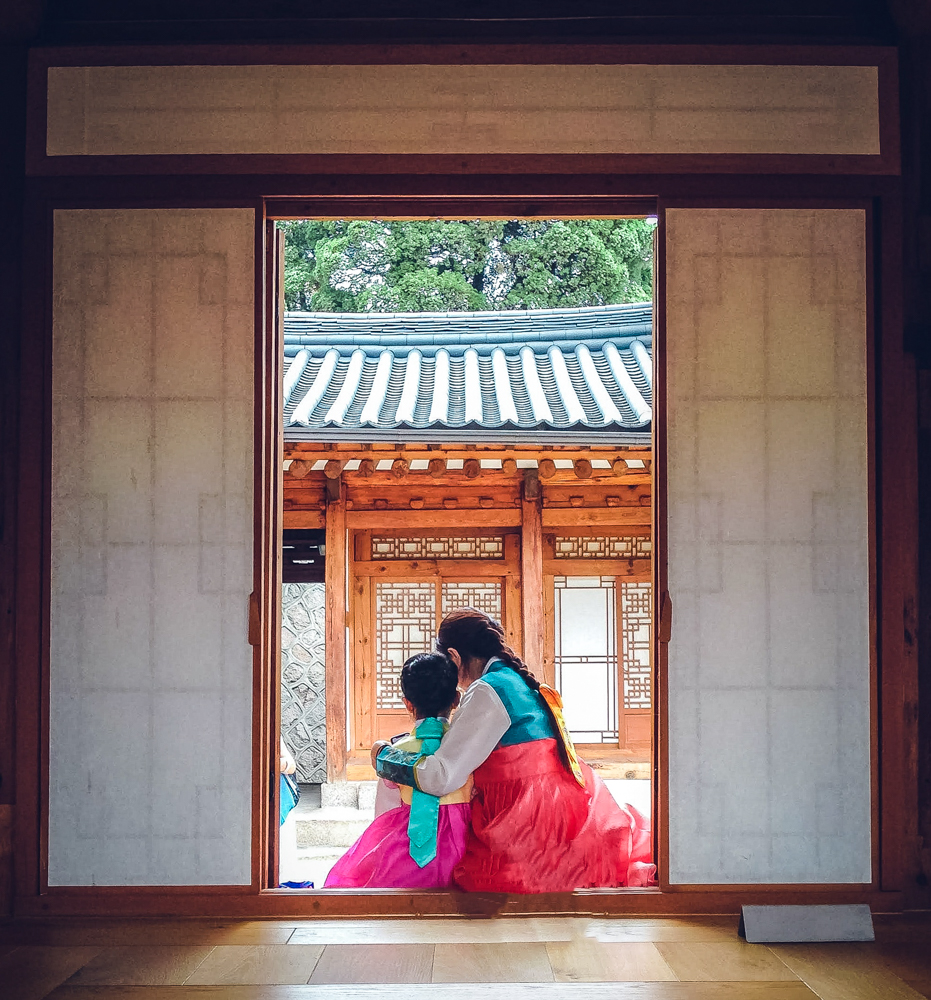 We include touring at the National Folk Museum in Seoul to learn how hanbok and other traditional items fit into Korean history and culture.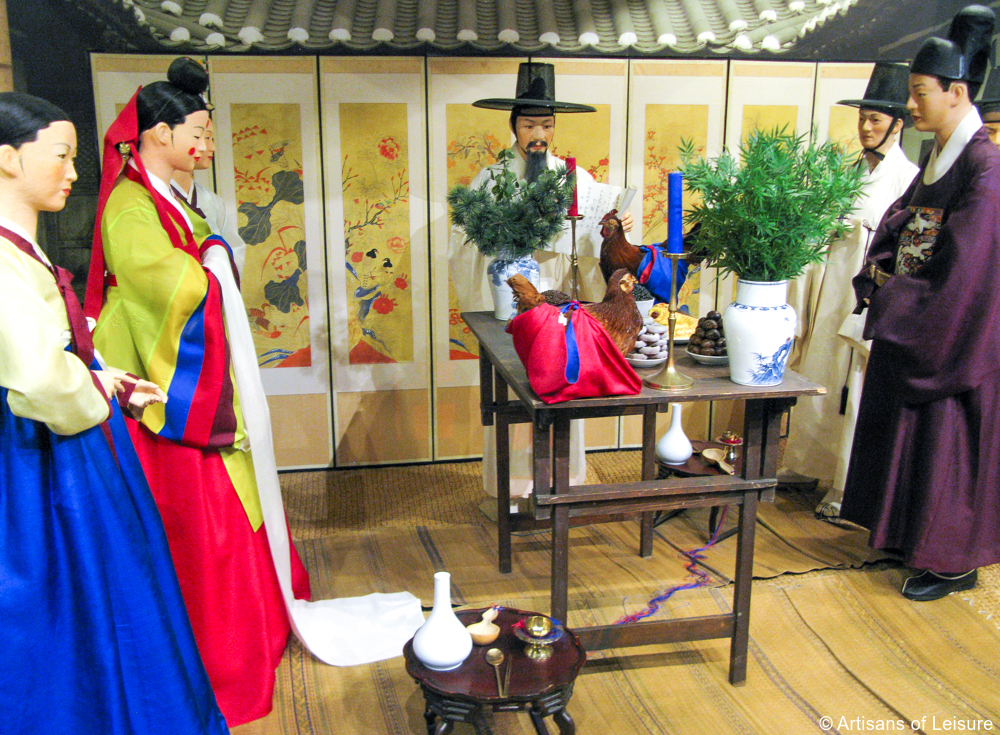 We can also arrange tickets to traditional music and pansori (musical storytelling) events, where performers usually wear hanbok.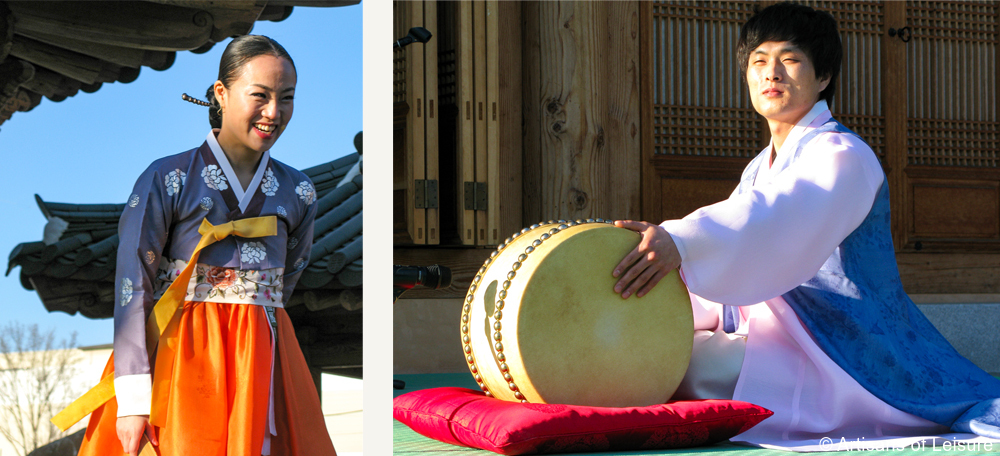 For travelers wanting an in-depth exploration of hanbok, we can arrange a visit to institutions such as the Seok Juseon Memorial Museum of Dankook University, which has a collection of thousands of historical hanbok and other traditional Korean costumes.
Contact Artisans of Leisure to start planning a private South Korea tour.

Destinations: Asia, Korea, South Korea
Tags: artisans, Asia tours, clothing, couture, fashion, festivals, folk art, hanbok, insider, Korea, Korean, Seoul, shopping tours, South Korea, South Korea tours, style, textiles, traditional, traditional crafts