September 22, 2021
Mount Pilatus, a Perfect Day Trip from Lucerne, Switzerland
One of the best day tours from Lucerne, Switzerland, is to Mount Pilatus, a peak that towers above Lake Lucerne.
This scenic excursion includes travel by boat, train and cable car, as well as myriad options for hiking and other outdoor adventures along the way.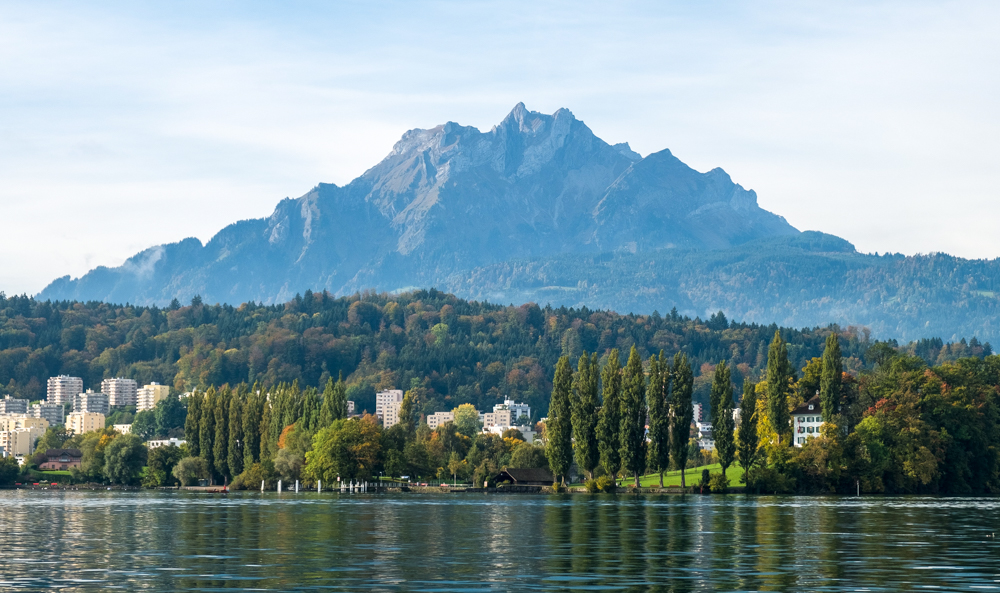 We arrange a private guide to accompany our travelers throughout their Pilatus day trip. The journey starts with a cruise on Lake Lucerne past the waterfront villages, forested hills and majestic Swiss Alps that make the Lake Lucerne Region a favorite destination. Next is a thrilling ride aboard the Pilatus Bahn, the steepest cogwheel railway in the world. It ascends the slopes of Mount Pilatus at gradients of up to 48 percent!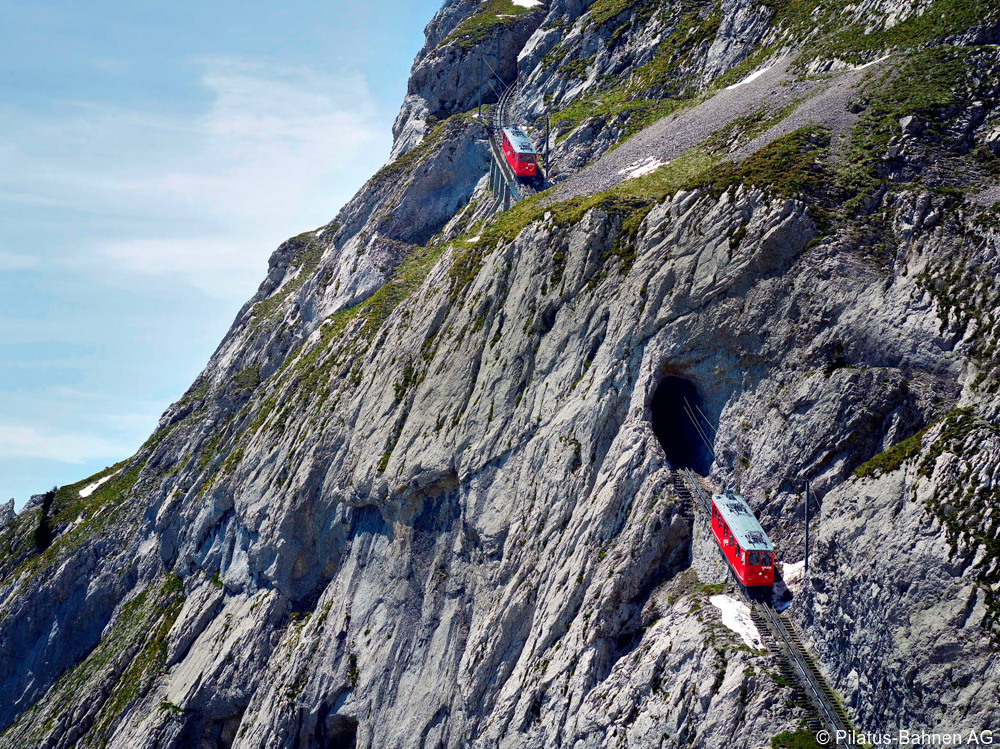 Since 1889, the trains running up and down Pilatus have relied on an innovative system designed by Swiss engineer Eduard Locher. A pair of gears on either side of a toothed track in the railbed safely controls the speed of the carriages as they ascend and descend the steep slopes.
During the trip, forest gives way to open fields and views of the fascinating geological features—eroded outcroppings and folded sediments—underlying Mount Pilatus. It takes 30 minutes to travel the 2.9 miles (4.6 km) to Pilatus Kulm, the train terminus near the top of Mount Pilatus.
With their private guide, if desired, our travelers can then walk trails on the  ridgeline atop Pilatus. Different trails lead to scenic overlooks and summit peaks, including Tomlishorn, the highest point on Pilatus at 6,983 feet (2,128 m).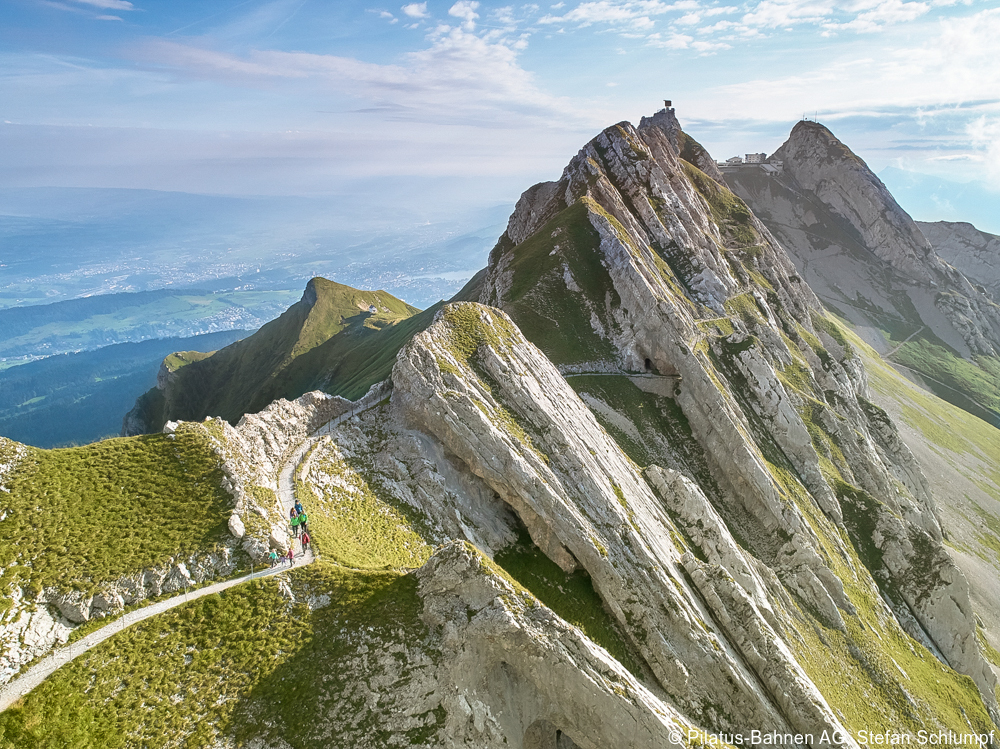 Travelers with children will enjoy the Dragon Trail, which passes through caves and reveals legends about the mountain. For example, in the 15th century local people believed that dragons with special healing abilities lived on Pilatus.
We can also arrange a memorable lunch of local specialties at one of the restaurants at Pilatus Kulm.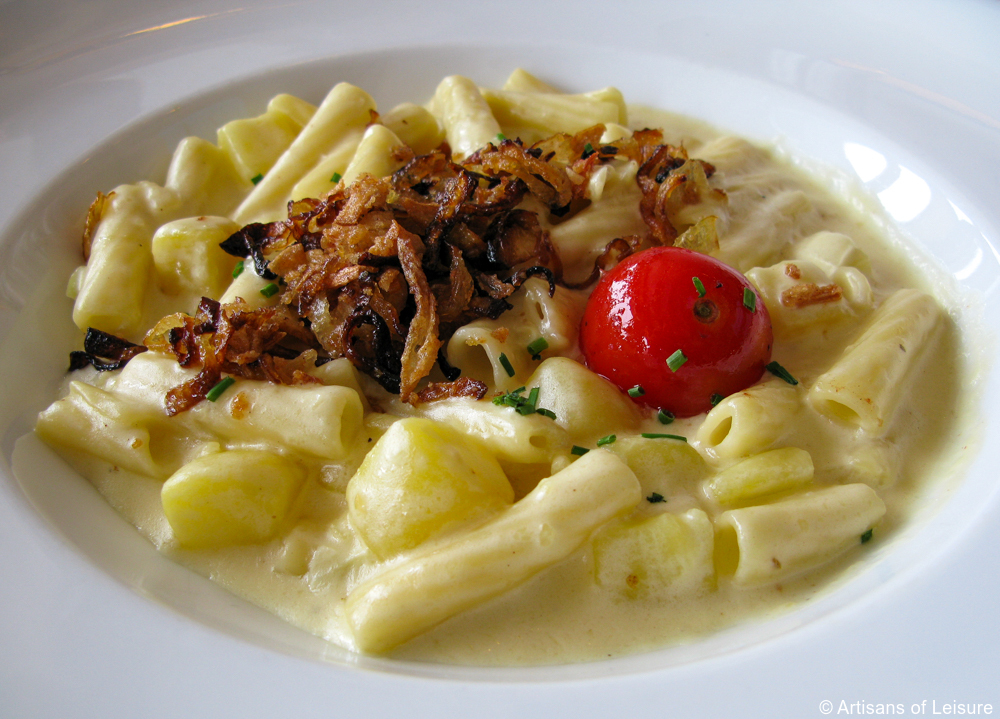 Our travelers typically descend Pilatus via the Dragon Ride, a cable car with unforgettable views of the dramatic ridgeline and cliffs…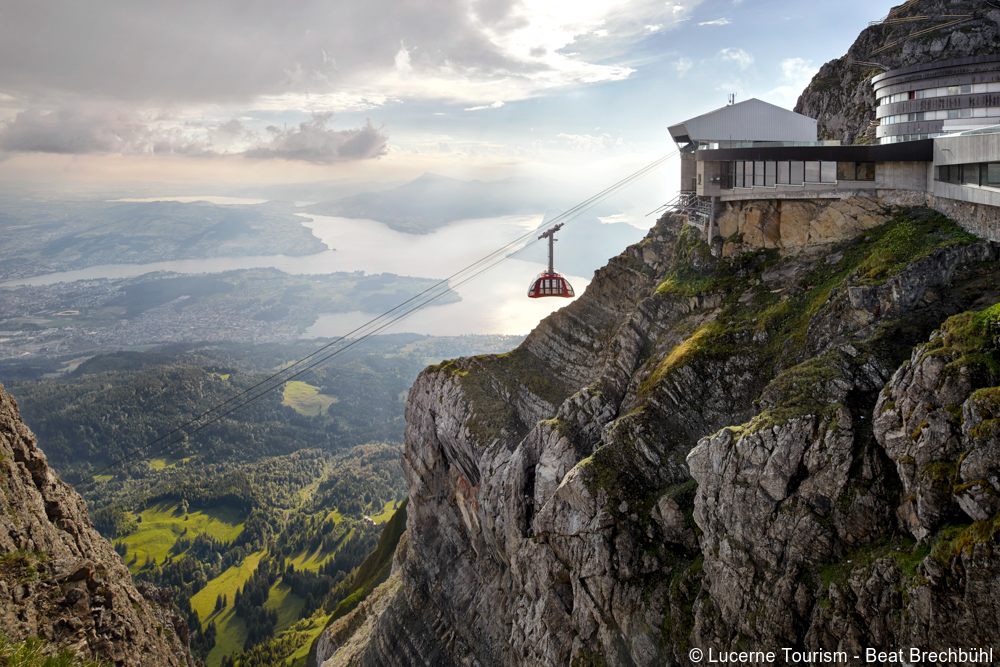 …followed by a gondola over forest and field.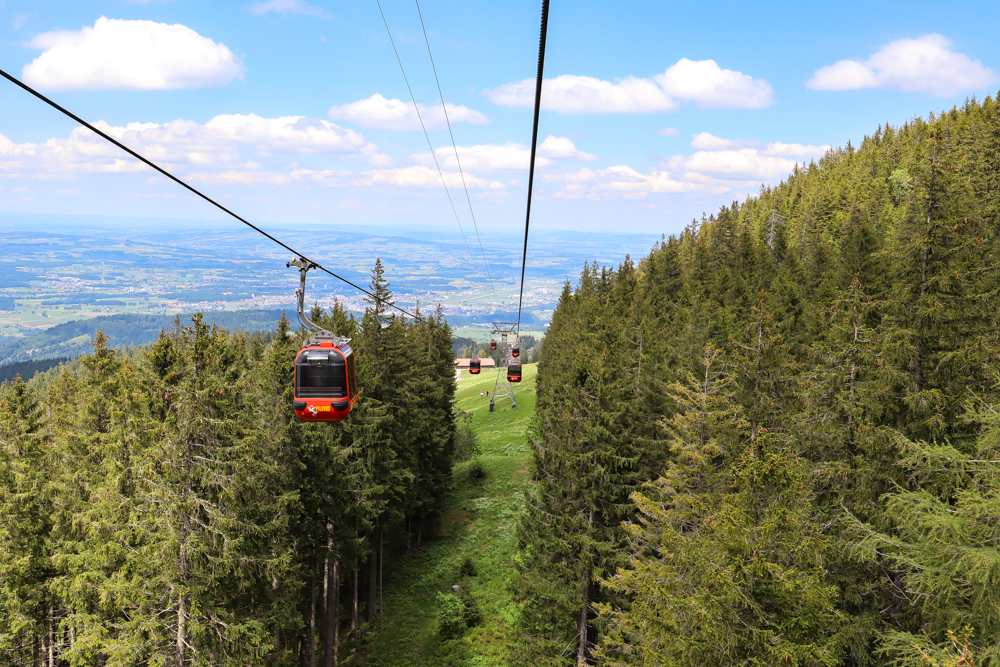 We can arrange many other activities on the slopes of Pilatus, such as a summer toboggan run down a winding steel path, a challenging ropes course or a Dragon Glider (similar to a zip line) through the forest.
Another popular option is hiking on one of the many trails on Mount Pilatus, which we can adjust to the experience and fitness of each traveler. In addition to the views, hikers may also have the opportunity to see ibexes and other wildlife that live on Pilatus.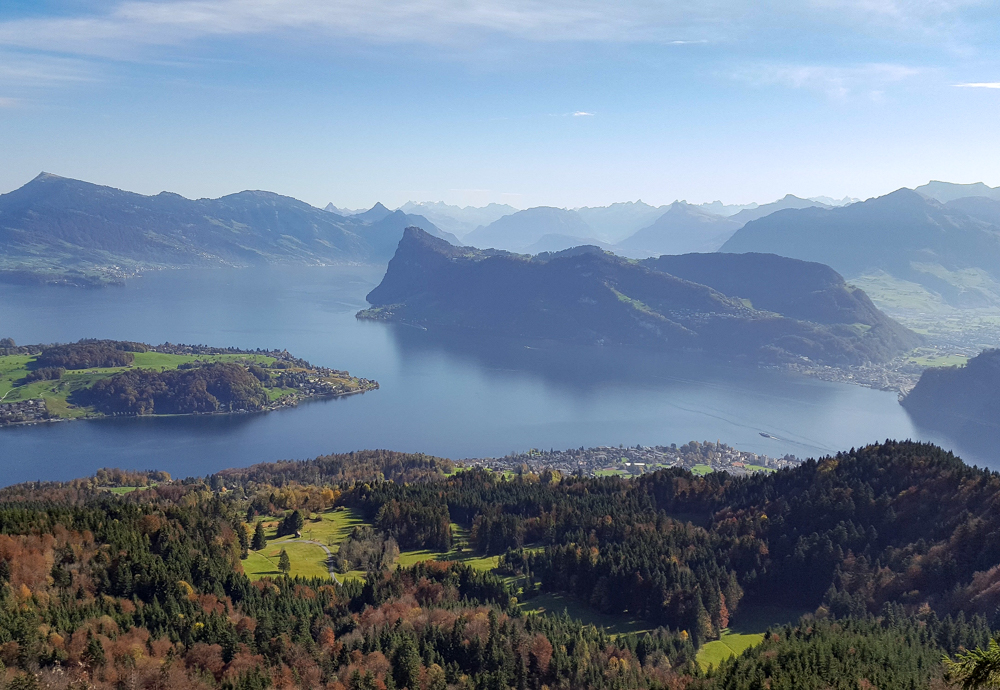 A privately guided excursion to Mount Pilatus is a highlight of many of our private Switzerland tours.
Mount Pilatus is ideal for families and travelers of all ages and abilities. Upon request, we can assist in making arrangements for travelers with mobility restrictions to access Mount Pilatus and the top of Pilatus Kulm, where the restaurants and restrooms are wheelchair accessible. We take care of all logistics according to the needs of the travelers, including private car transfers and private boat cruises.
Contact us to start planning a customized Switzerland tour that includes a private day tour to beautiful Mount Pilatus and the Lake Lucerne Region.
Destinations: Europe, Switzerland
Tags: accessible, adventure tours, family travel, hiking, Lake Lucerne, Lake Lucerne Region, Lucerne, Lucerne tours, Mount Pilatus, mountains, nature, outdoors, Pilatus, scenic train rides, Swiss Alps, train travel, trains