June 18, 2018
History, Food, Crafts, Jewish Touring and More in Poland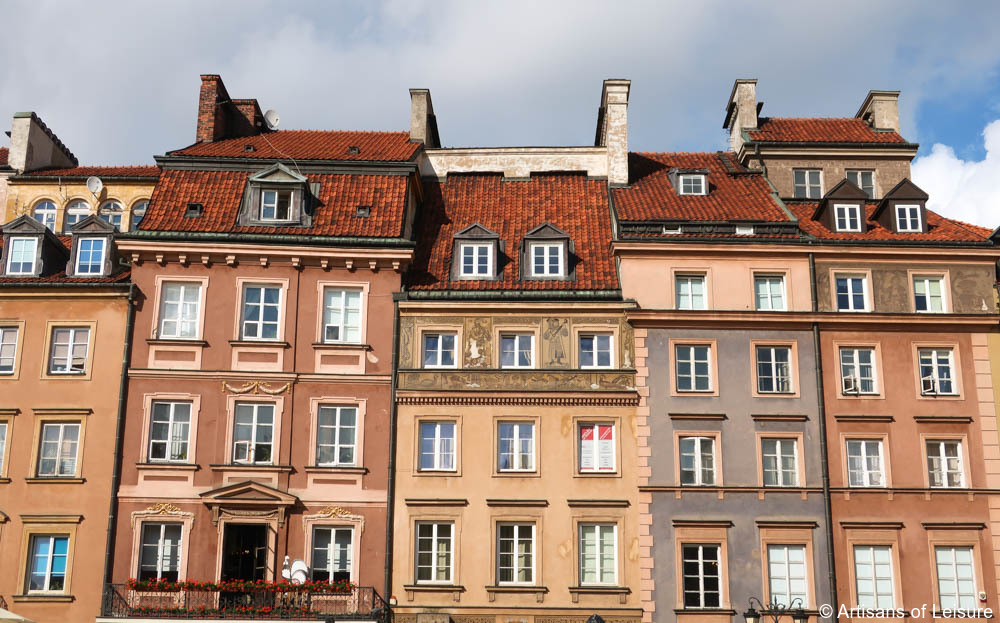 Many travelers are aware that Poland is a wonderful destination for culture, history and Jewish heritage. But they may not realize that the country also has beautiful decorative arts, delicious food, vibrant cities and charming traditional villages.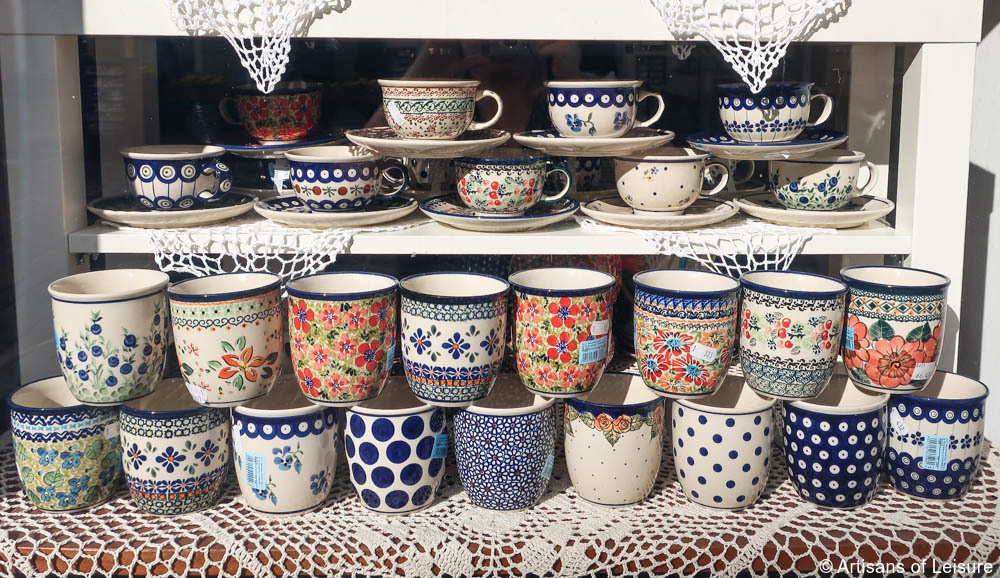 The newly opened Raffles Europejski Warsaw hotel is the capital's most luxurious hotel and the perfect base for exploring the city.
The hotel is housed in a 19th-century palace that has been updated with mid-century modern design details and local touches, such as ceramics by Boleslawiec and other famous Polish producers.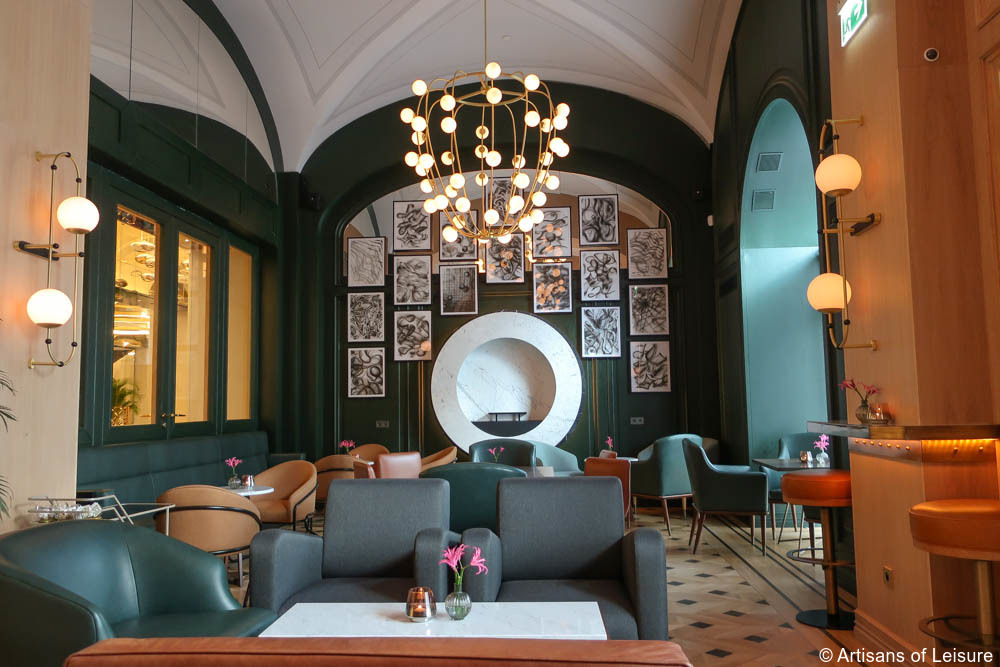 Touring Warsaw's POLIN Museum of the History of Polish Jews is an excellent way to learn about Jewish heritage in the region.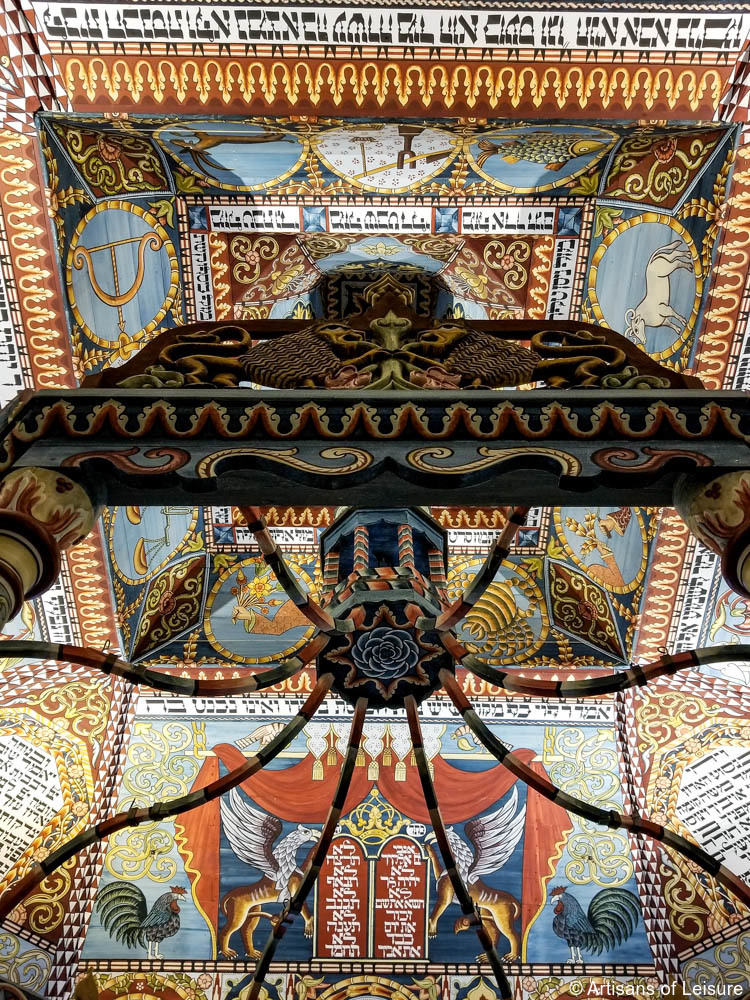 The museum features rotating and permanent exhibits in an interesting modern building.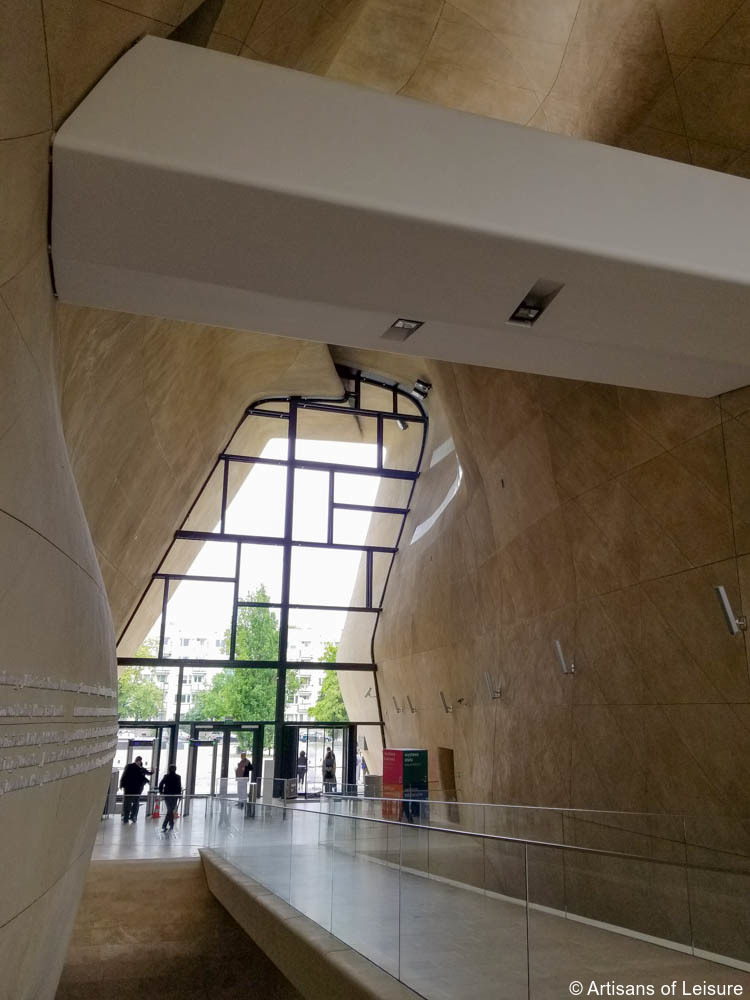 Lazienki Palace (also known as Palace on the Water) is another highlight of Warsaw. The neoclassical palace dates to the 18th century and survived World War II. Our private Warsaw tours include views of the palace while walking through the beautiful park surrounding it.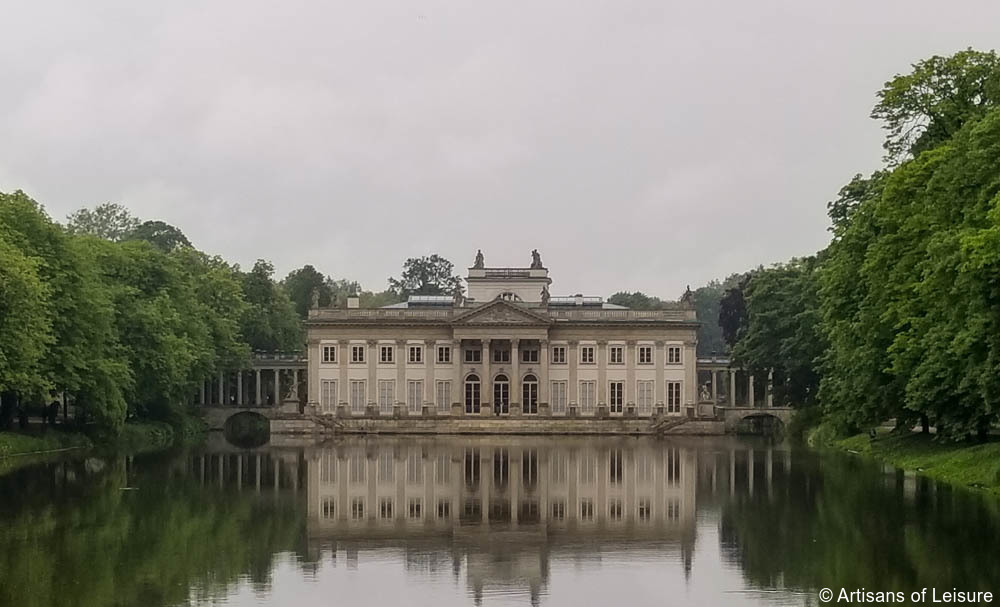 Many of our travelers enjoying visiting E. Wedel, one of Warsaw's most famous chocolate shops, to sample the delicious treats. Artisans of Leisure can also arrange private chocolate workshops with master chocolatiers.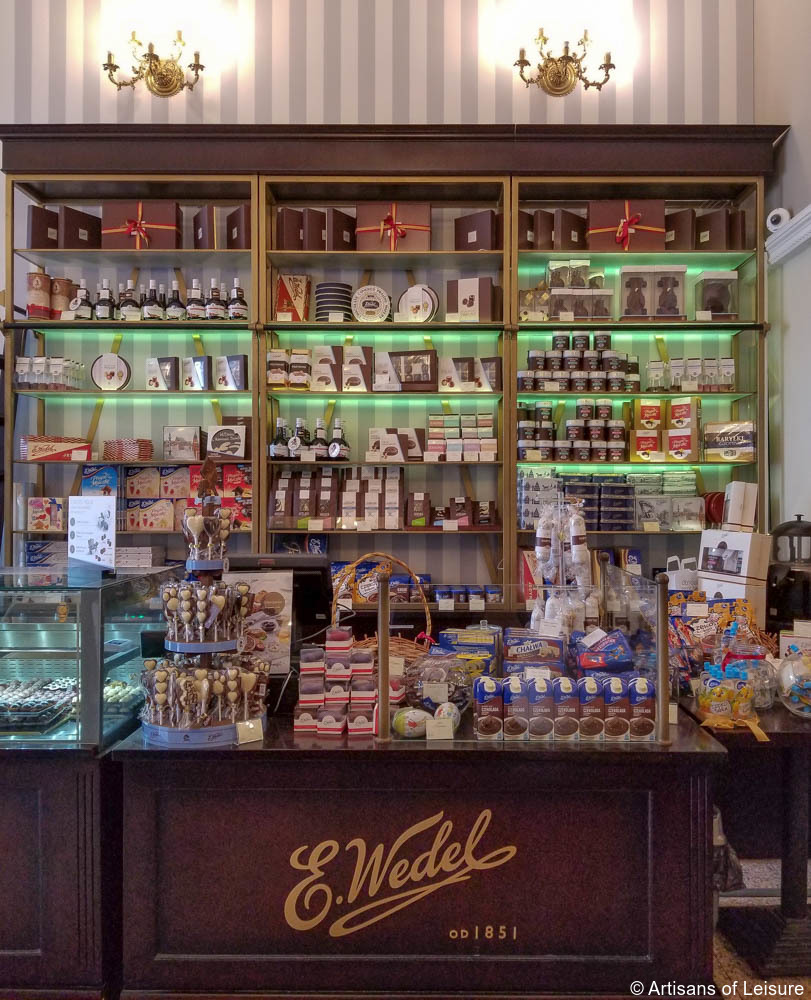 A highlight of traveling in Poland is the opportunity to try local food specialties such as pierogis, beet soup and zurek (sour rye soup with kielbasa).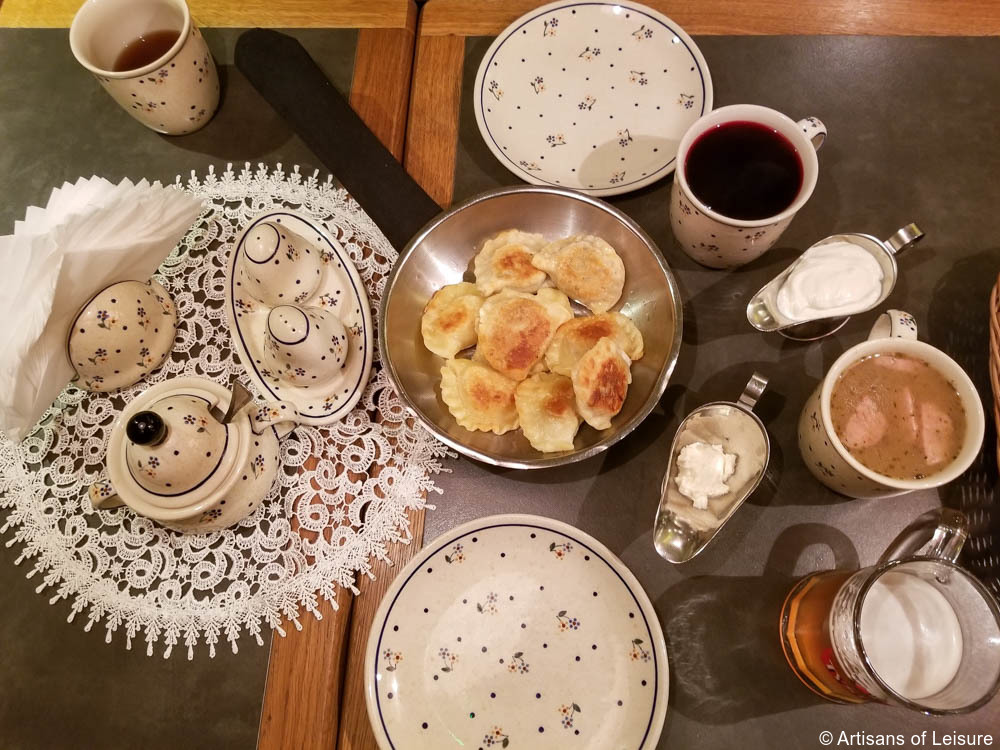 Artisans of Leisure also takes travelers to lesser-known sights, such as the rooftop garden at the University of Warsaw.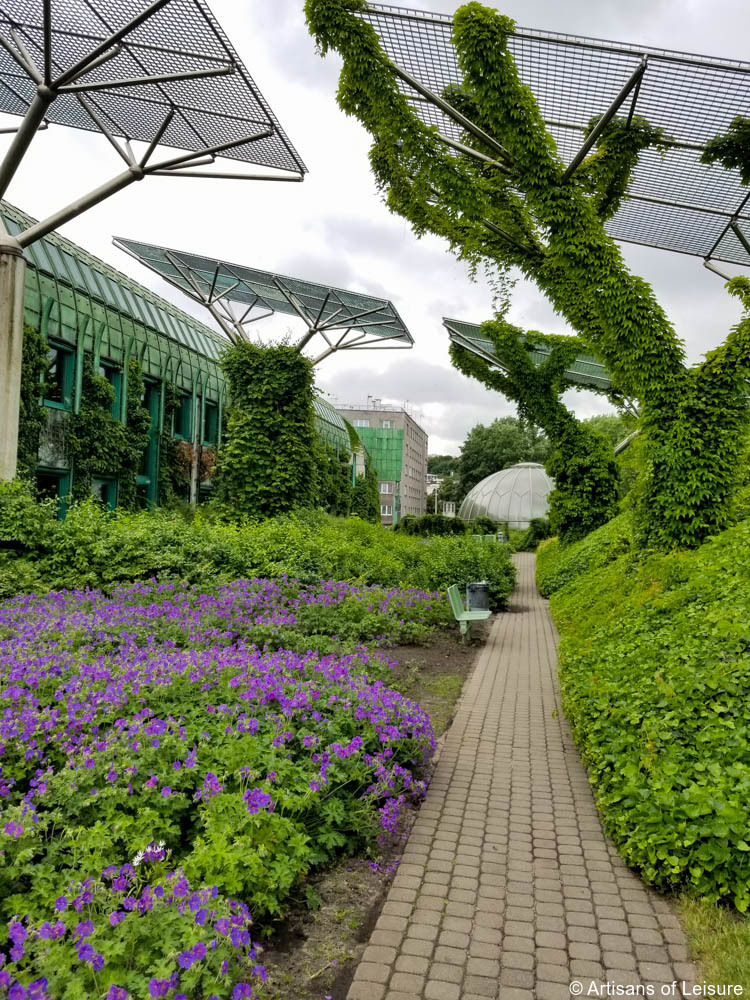 A visit to Auschwitz-Birkenau concentration camp memorial and museum outside Krakow is a moving experience.
Artisans of Leisure arranges private tours of the complex for those interested in experiencing the site with a private guide.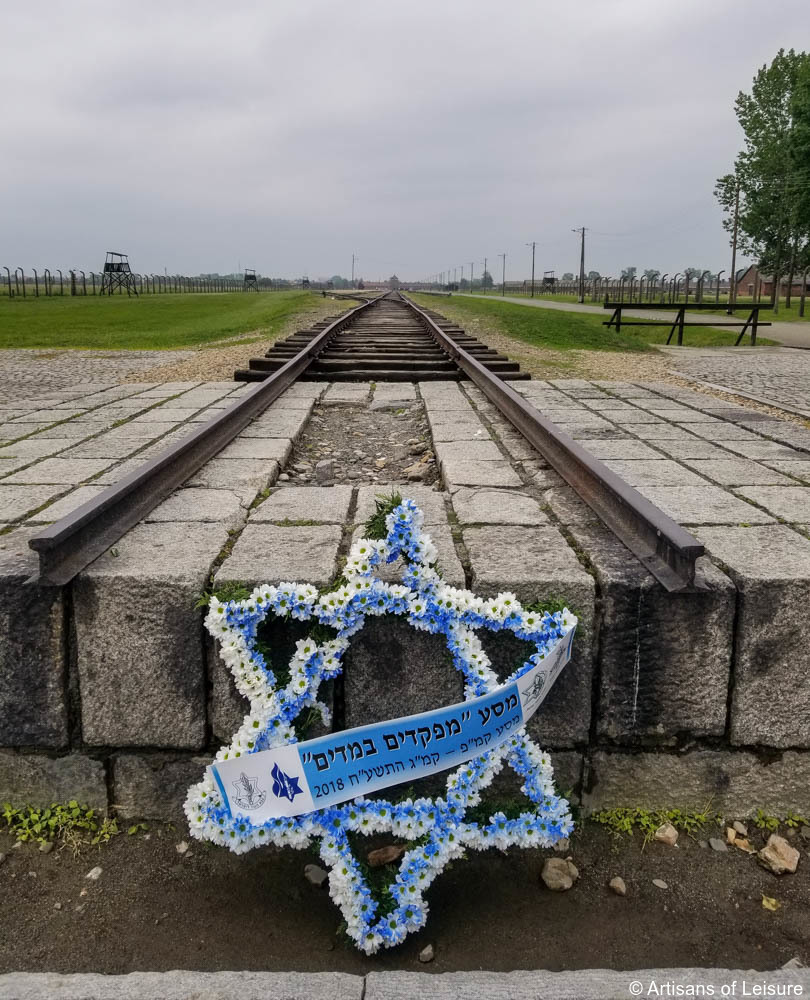 Krakow is the traditional seat of royal power in Poland. The city sustained much less damage during World War II than Warsaw.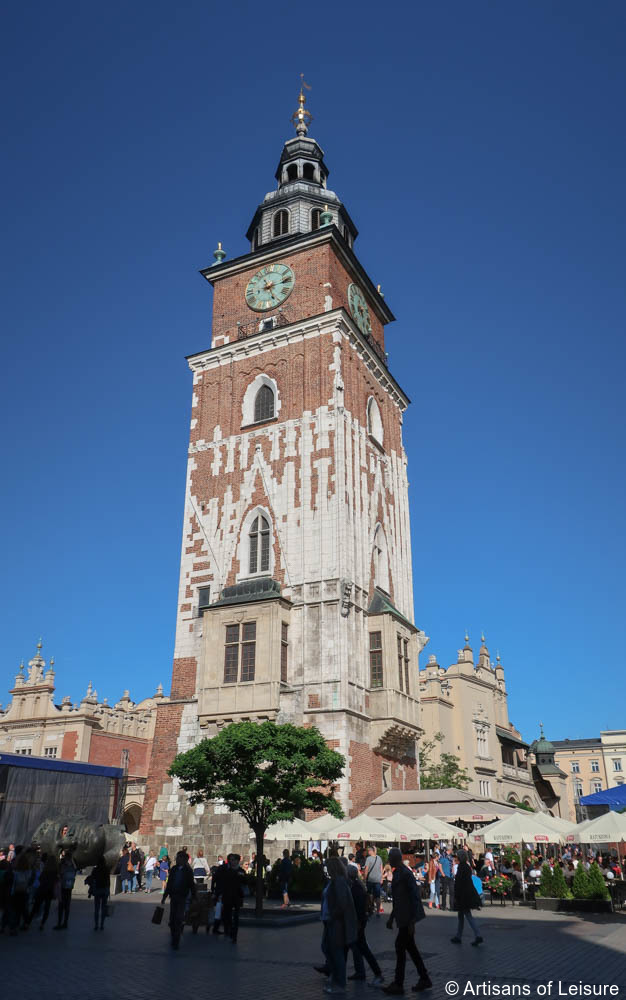 Krakow is a great place to sample additional Polish dishes, such as potato pancakes with goulash…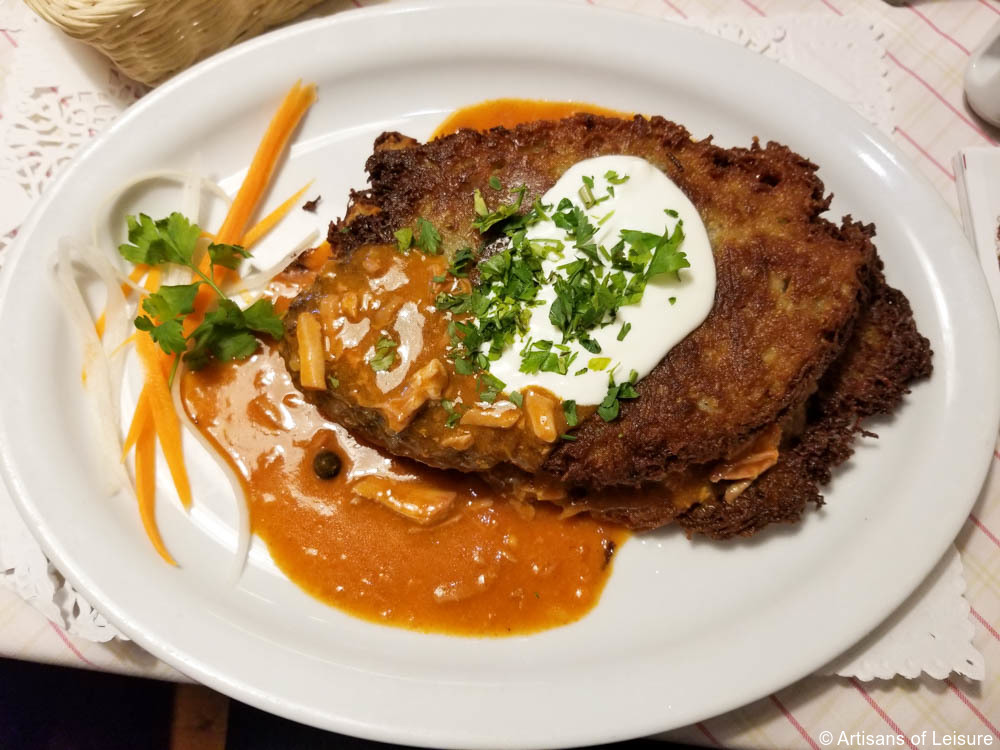 …grilled highland cheese with cranberry jam…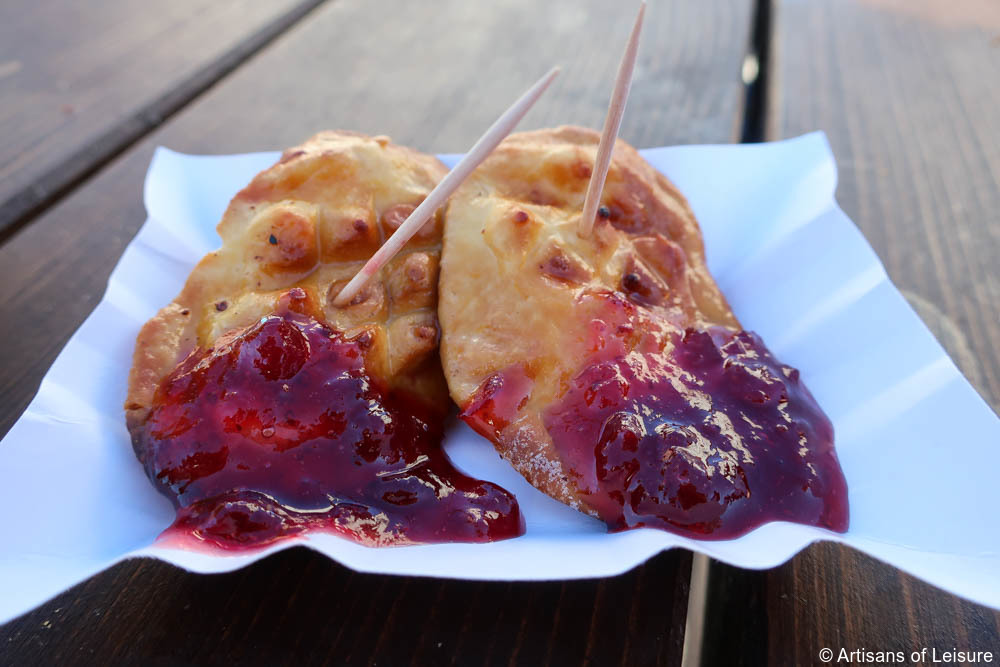 …and obwarzanek krakowski, a popular street snack similar to a bagel and a pretzel, served with garlic sauce.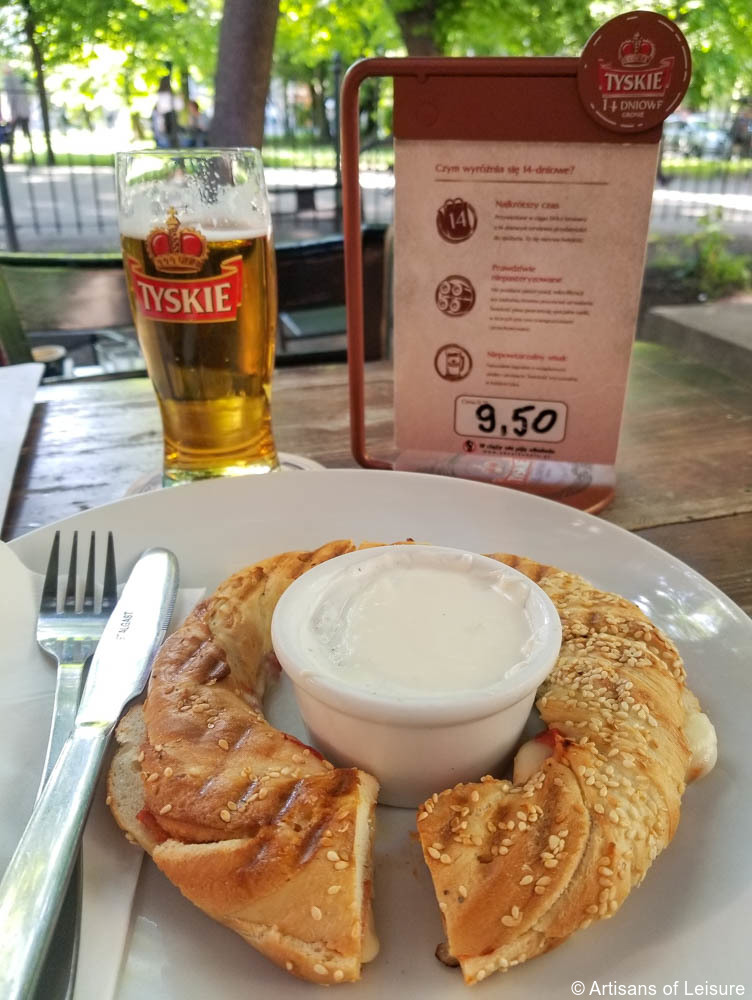 Travelers interested in shopping and local crafts will have the opportunity to peruse shops selling items such as local lace…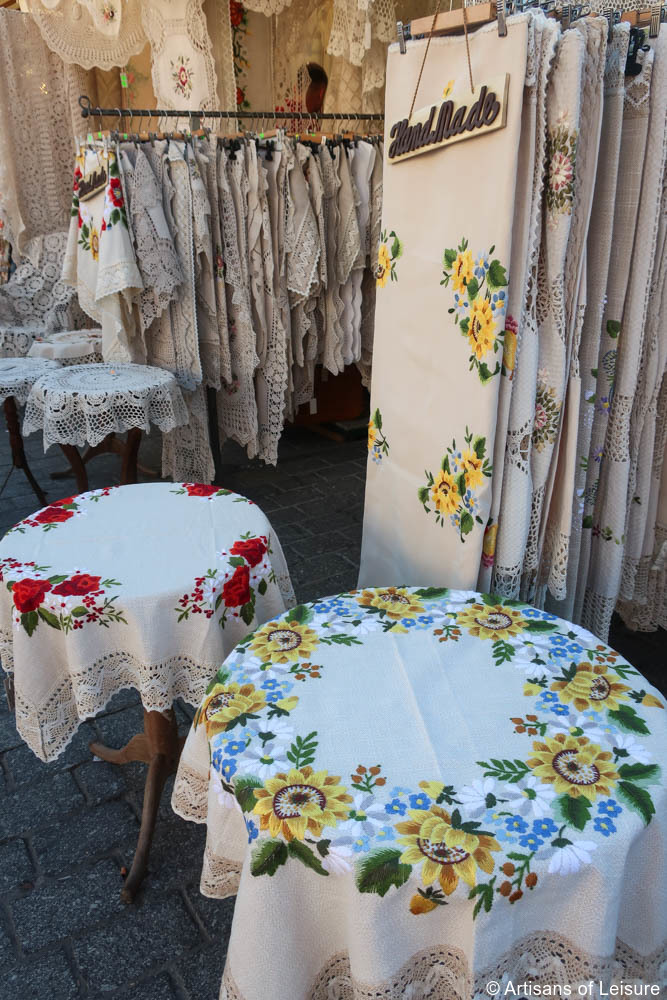 …crowns of silk flowers…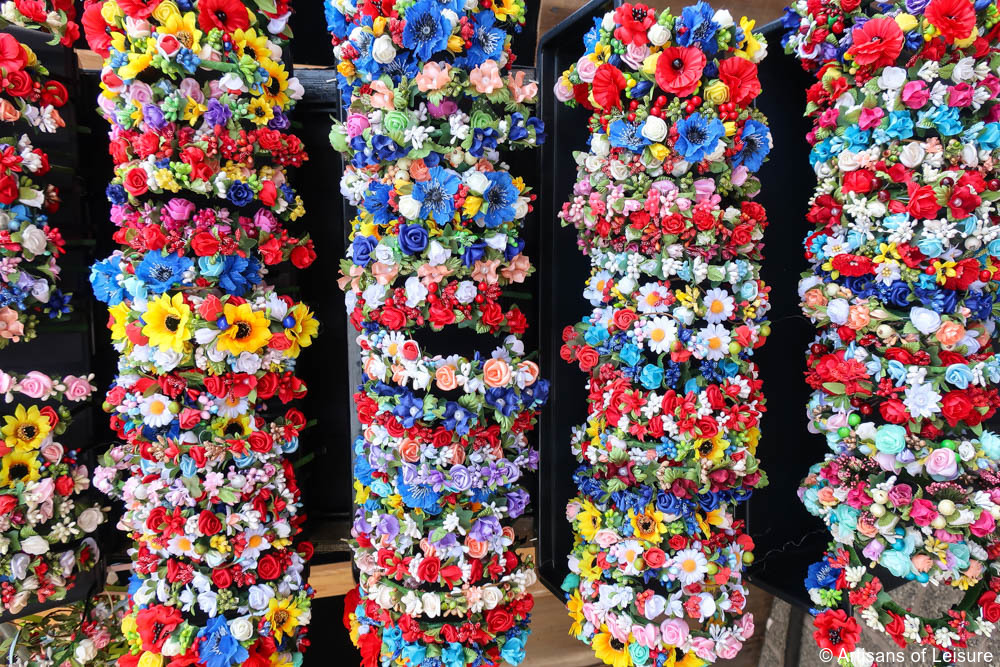 …and crystal.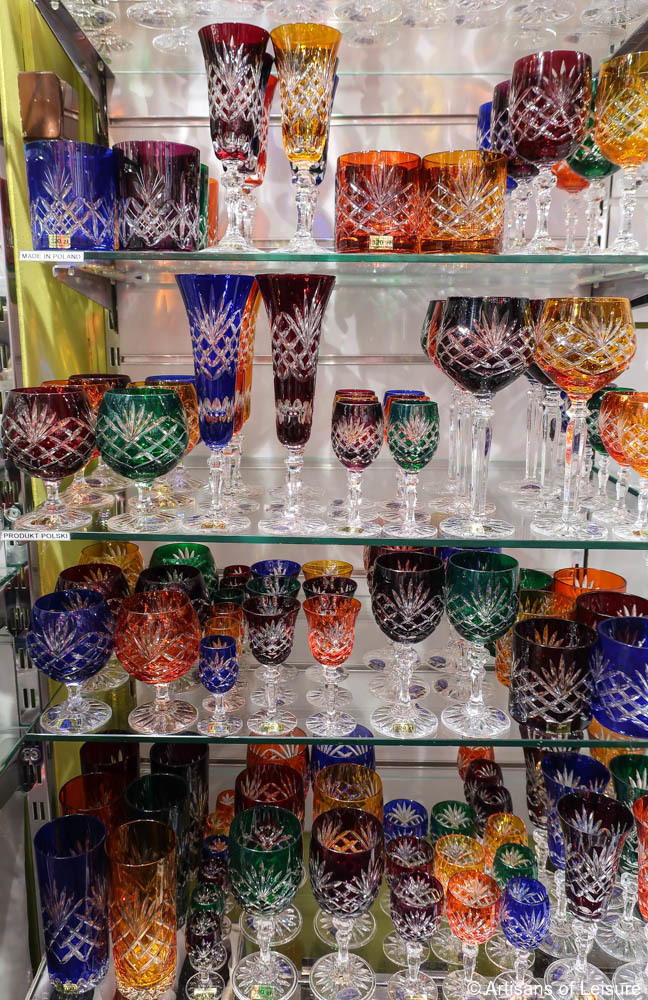 For travelers interested in delving deeper into local crafts, Artisans of Leisure can arrange private stained-glass workshops and other craft experiences.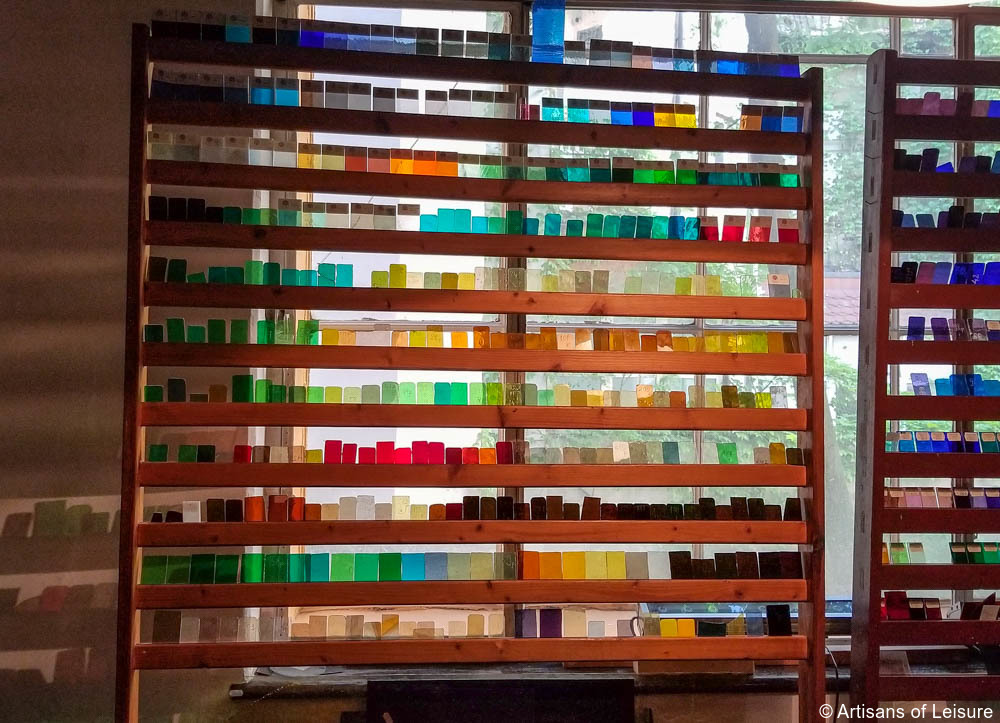 Artisans in Krakow are responsible for stained-glass windows all over the city, including inside St. Mary's Basilica.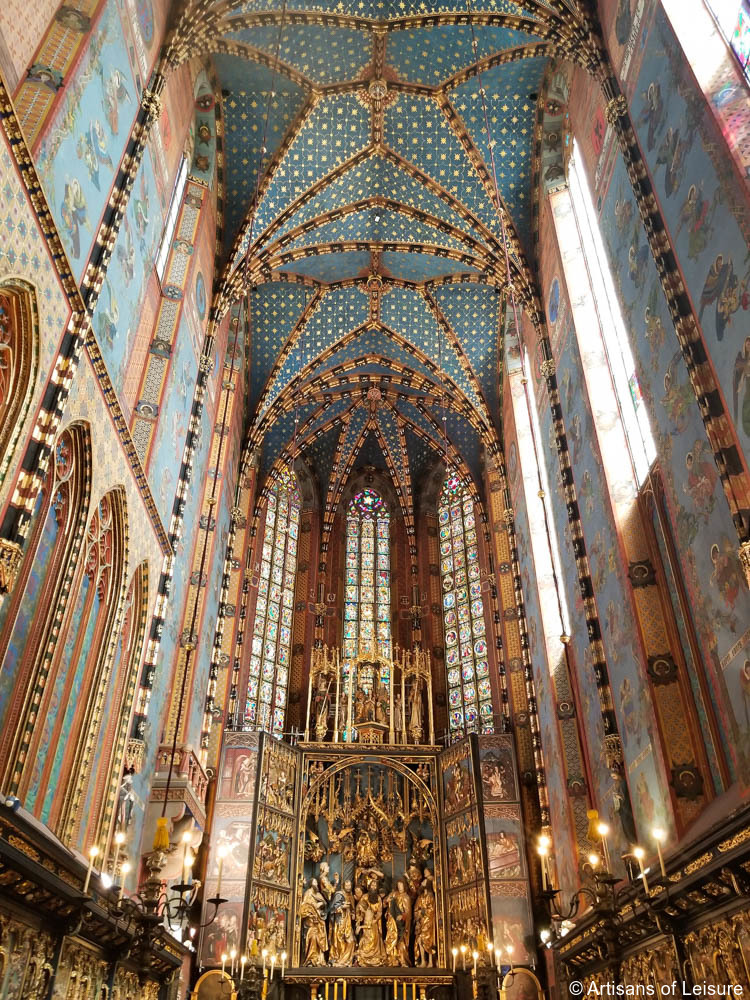 Another highlight of Krakow is visiting Wawel, a royal palace and cathedral complex on a hill overlooking the historic center.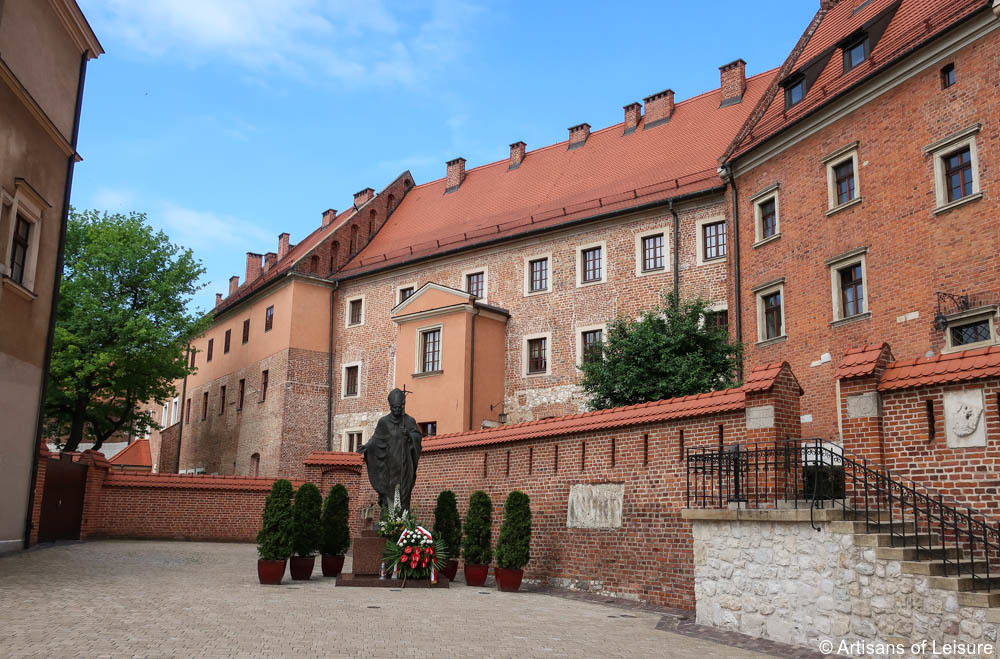 Wieliczka Salt Mine is a popular excursion from Krakow.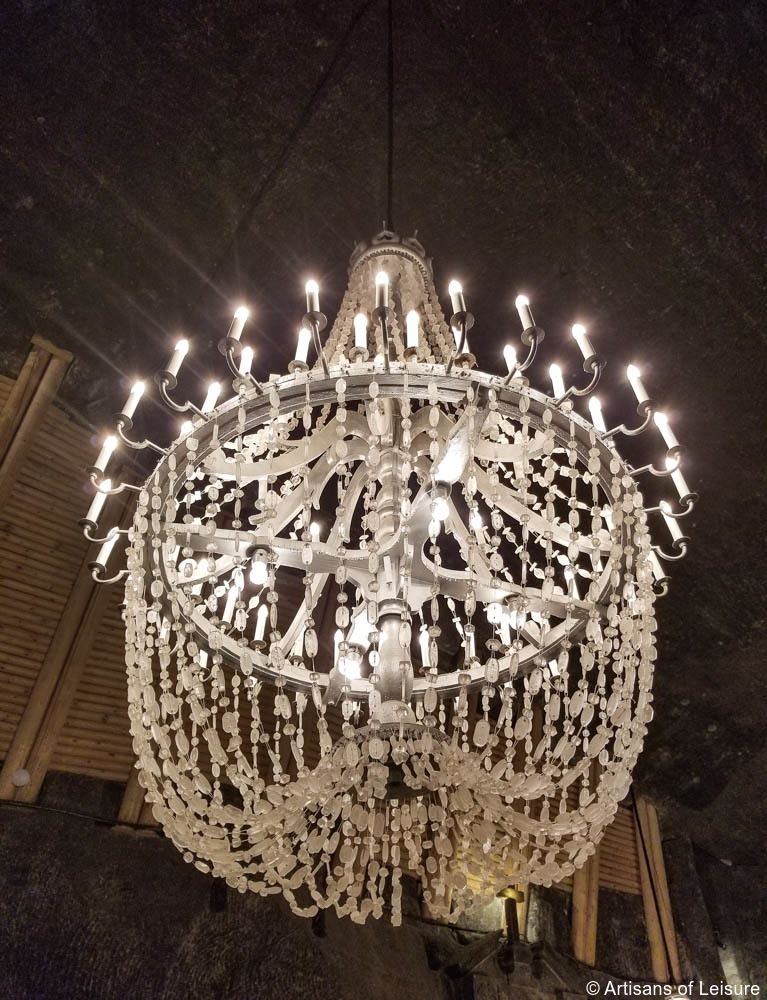 A UNESCO World Heritage Site, the salt mine has been a local attraction for centuries due to its cavernous spaces and fascinating sculptures and decorations carved into and from the salt. The crystals in this chandelier are made of salt.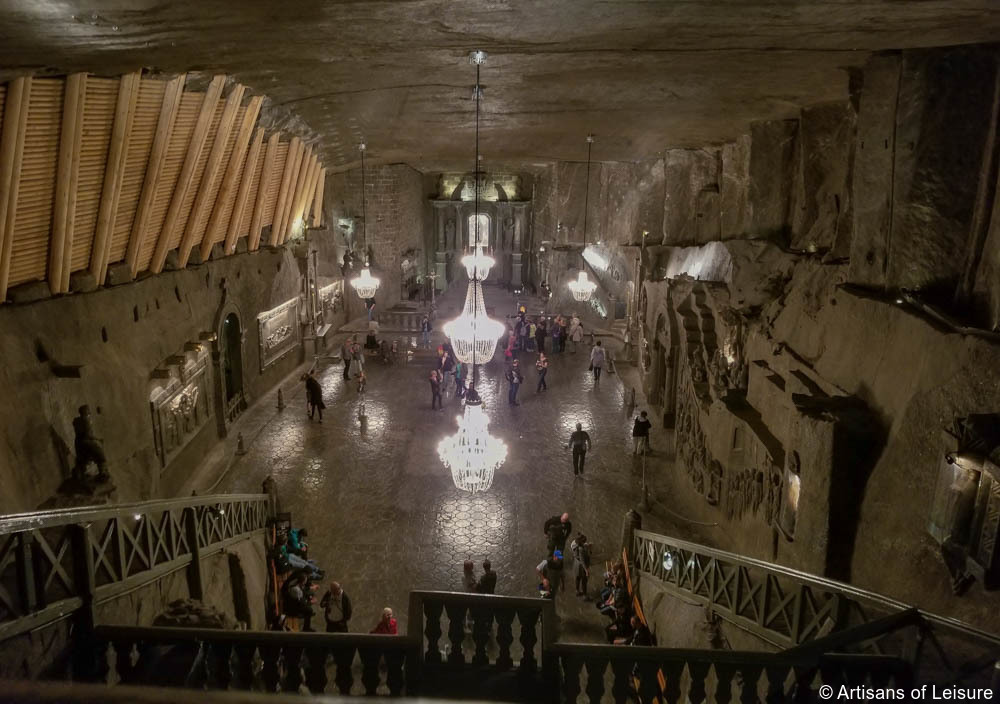 The Chapel of Saint Kinga is the highlight of Wieliczka Salt Mine. The salt floors have been inscribed to resemble a parquet pattern, and the salt walls have been carved with biblical stories. Artisans of Leisure arranges family-focused tours in the mine, as well as attendance at Mass in a mine chapel.
Another recommended day tour is to Zalipie, a village known for its houses painted with floral designs.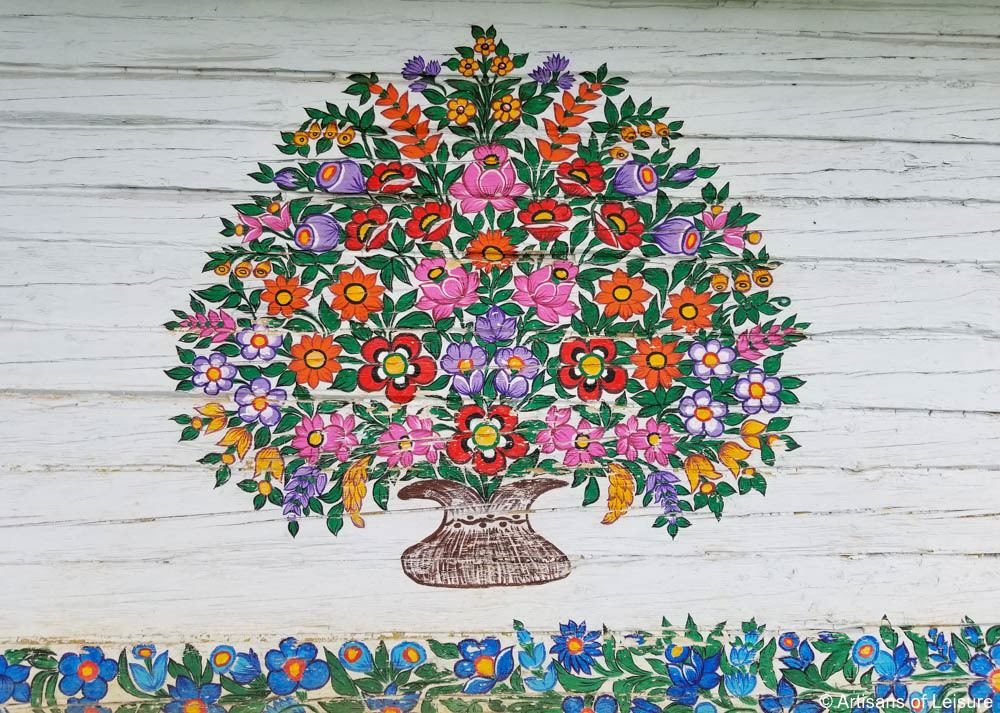 The tradition of whitewashing the local houses started in the mid-1800s, and the painted flower decorations followed soon thereafter.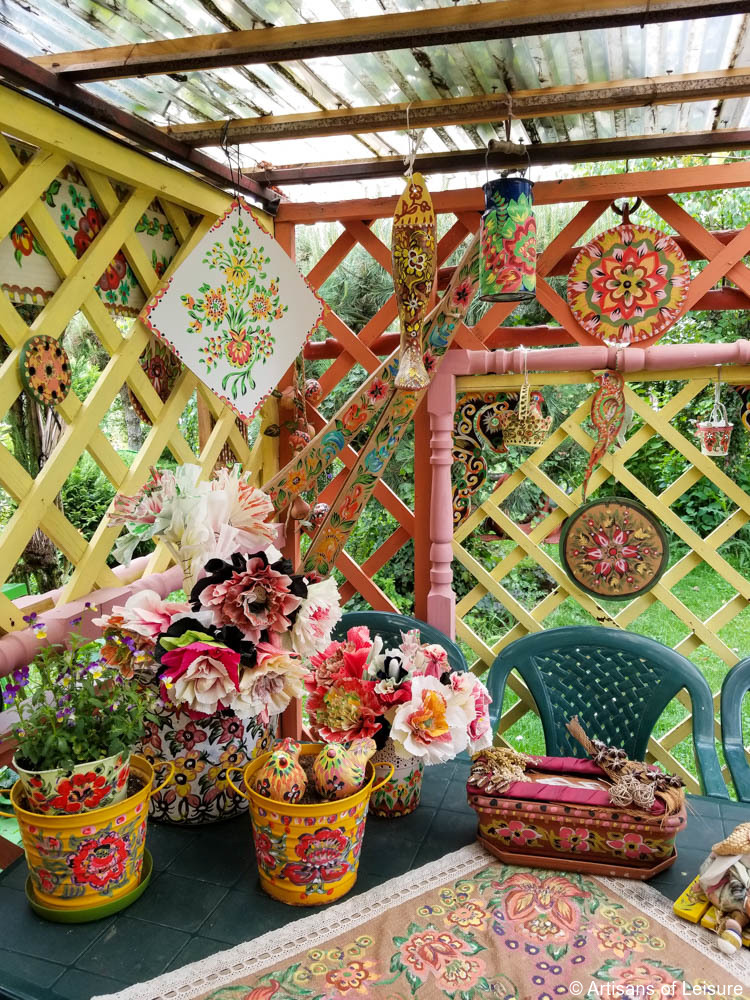 Over the years, the villagers have developed many different designs, painting the exterior and interior of their homes.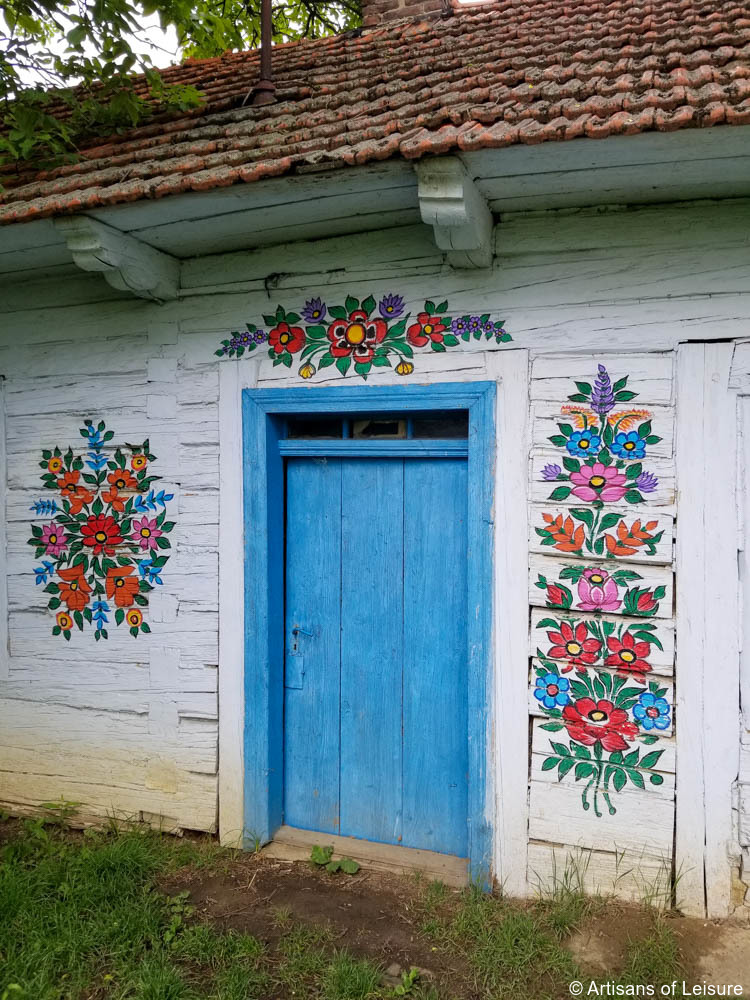 There's even an annual painted cottage competition.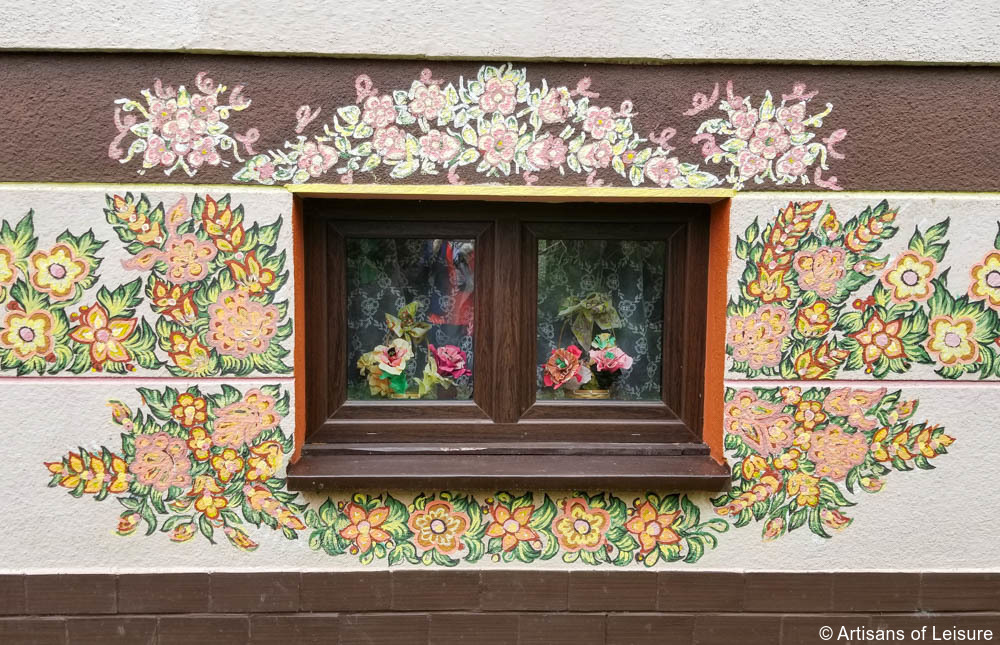 Artisans of Leisure arranges private tours of Zalipie and the local homes. We also arrange private meetings with villagers and private workshops with village painters to learn more about their traditions and techniques.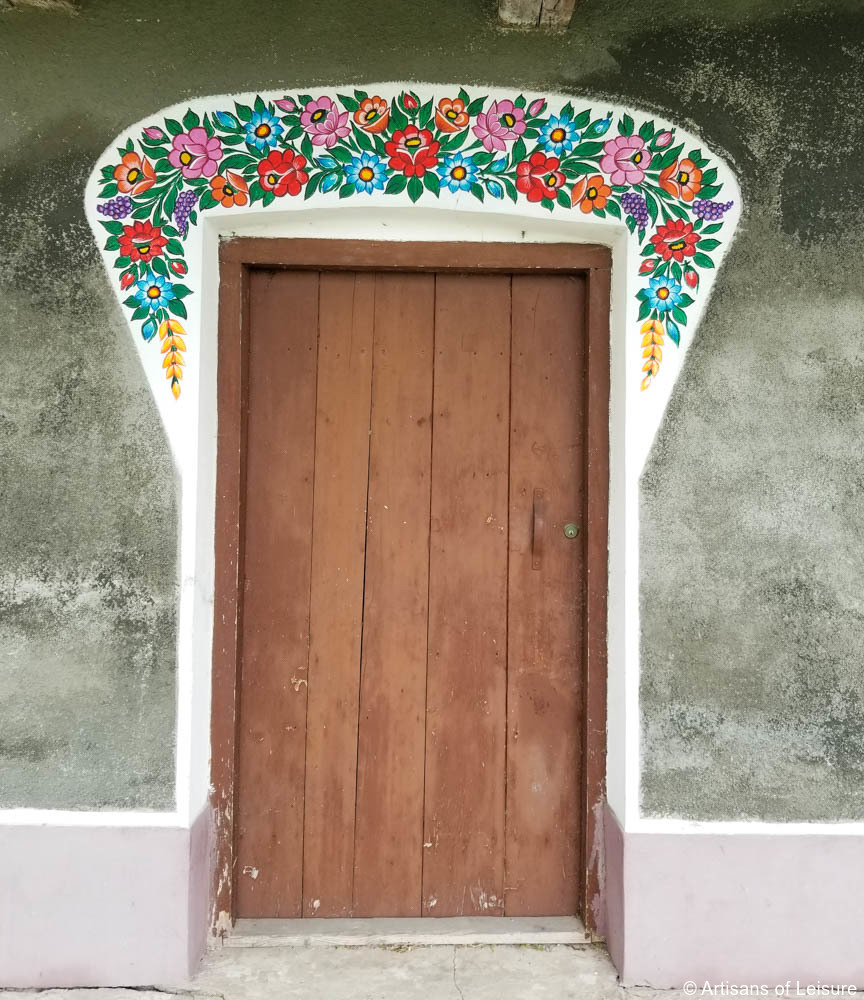 Contact Artisans of Leisure to learn more about our private Poland tours.
Destinations: Central Europe, Europe, Poland
Tags: art, Auschwitz, Central Europe, ceramics, crafts, culinary travel, decorative arts, flowers, food, food tour, food tours, Jewish heritage, Jewish tour, Jewish touring, Krakow, Krakow tours, Luxury Poland tours, painted village, Poland, Poland culinary tour, Polish, Polish food, salt mines, stained glass, Warsaw, Warsaw tours, Wieliczka Salt Mine, Zalipie