December 16, 2015
Just Back: Budapest, Prague & Poland in Central Europe
We recently returned from a private tour of Hungary, the Czech Republic and Poland, including time in Budapest, Prague, Krakow and Warsaw.
We began our journey through central Europe in Budapest, Hungary. One of our favorite cities in Europe, Budapest has a beautiful location on the Danube River and a wealth of cultural offerings.
The white building across the river is the Hungarian Parliament, as seen from Castle Hill. Our Budapest itineraries include tours of the Parliament's remarkable interior.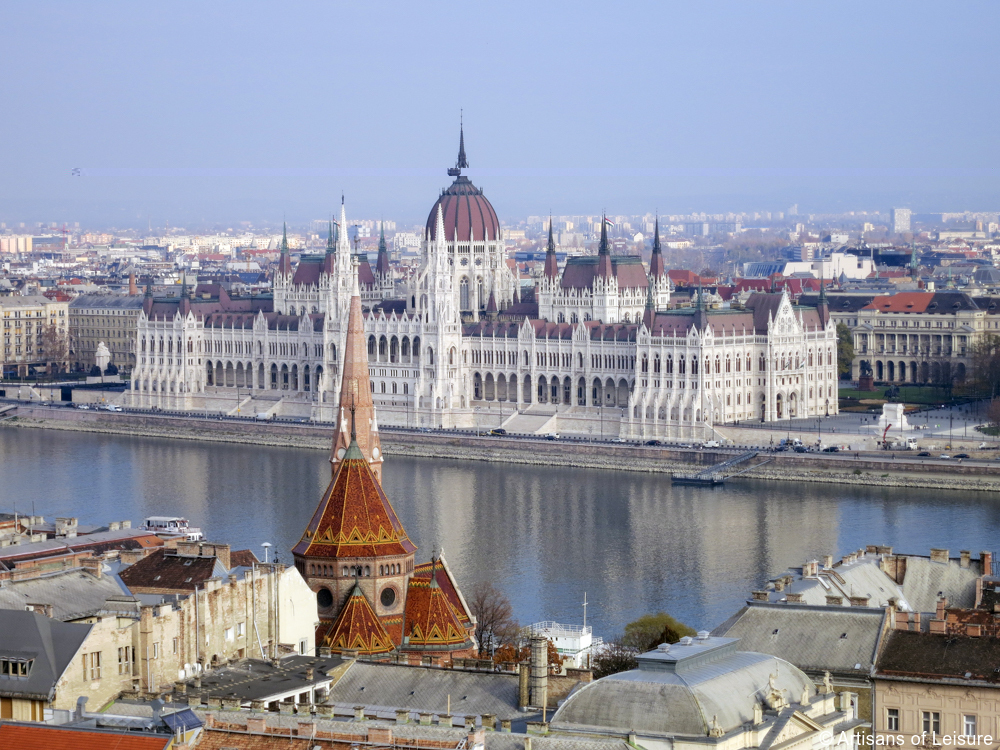 Our preferred hotel in Budapest is the Four Seasons Hotel Gresham Palace, a masterpiece of Hungarian Secessionist (Art Nouveau) design.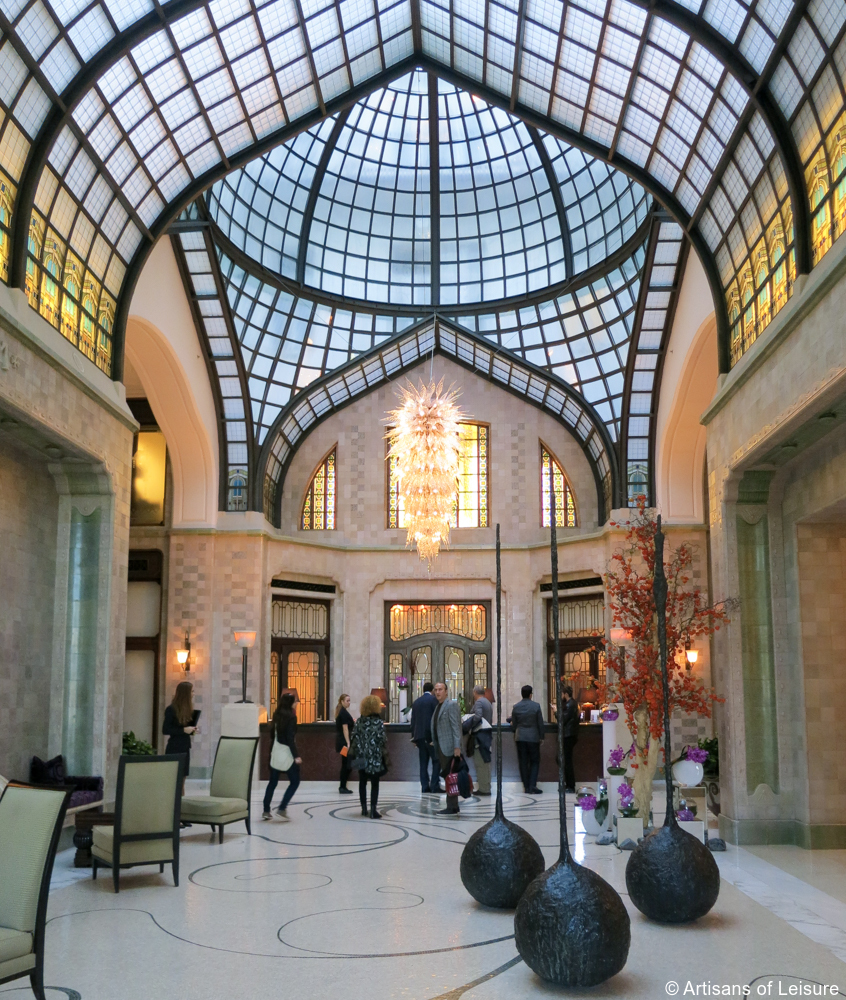 The lobby of the Gresham Palace has many beautiful details.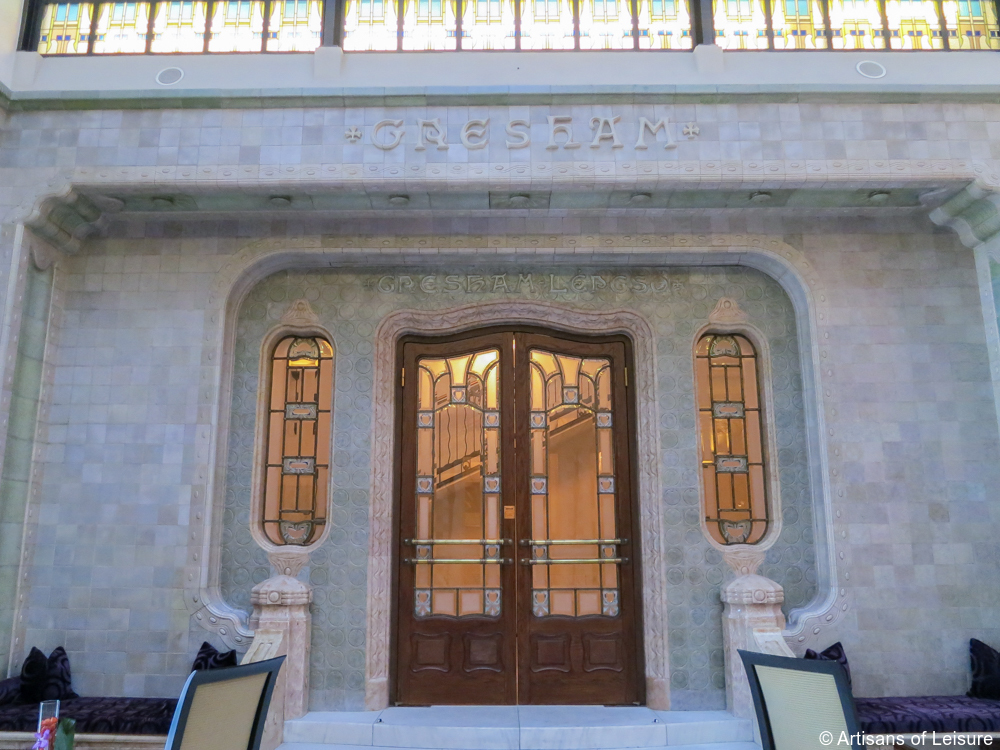 Budapest is renowned for its thermal baths, which are popular with locals for their reputed therapeutic qualities. The colorful Szechenyi Baths have many different hot pools.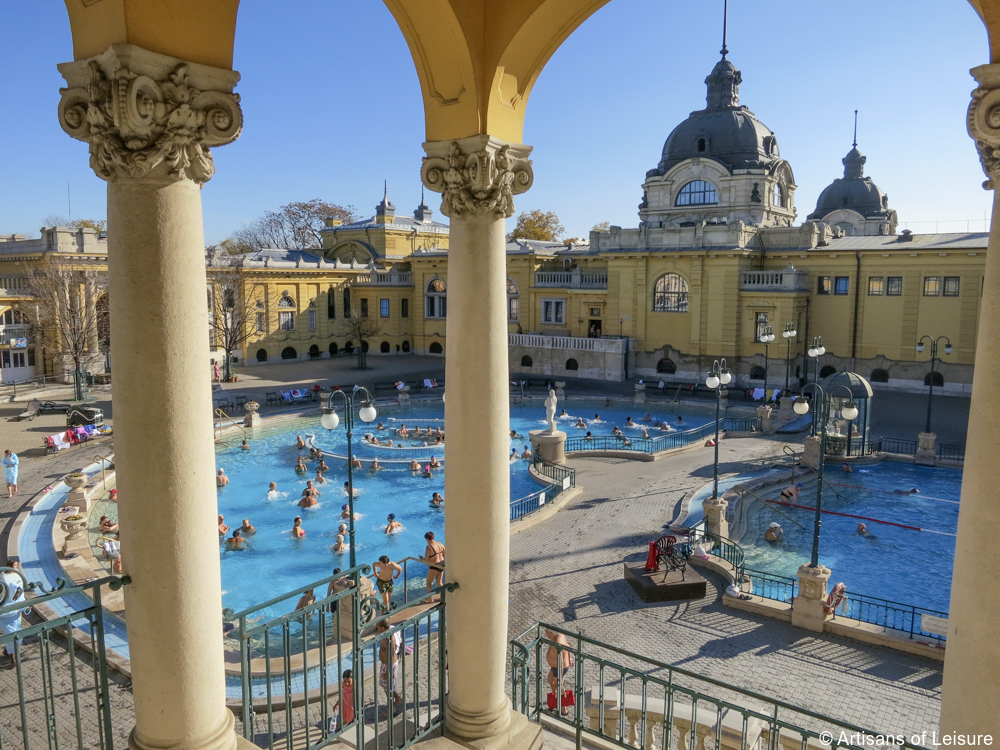 Tokaji Aszu, the most celebrated Hungarian wine, is typically enjoyed as a dessert wine or as an accompaniment to cheese.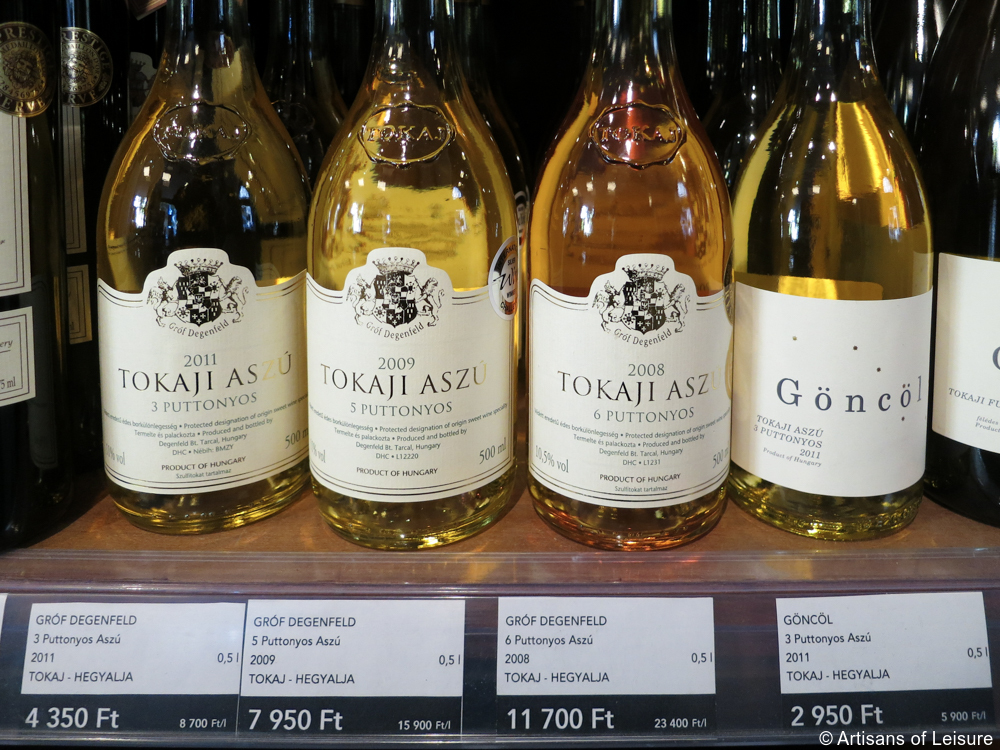 A visit to stunning Matthias Church was a highlight of our stay in Budapest. The colorful roof tiles were made by Zsolnay, a noted Hungarian ceramics manufacturer.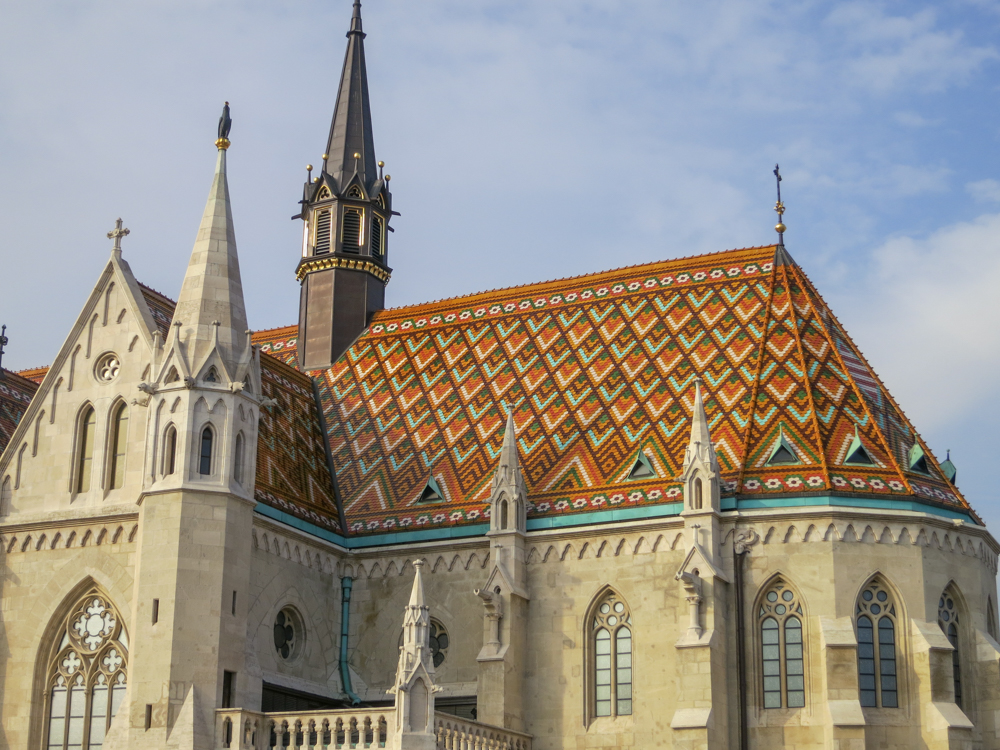 The interior of Matthias Church is an eclectic mix of design styles, including Gothic, Ottoman and Art Nouveau.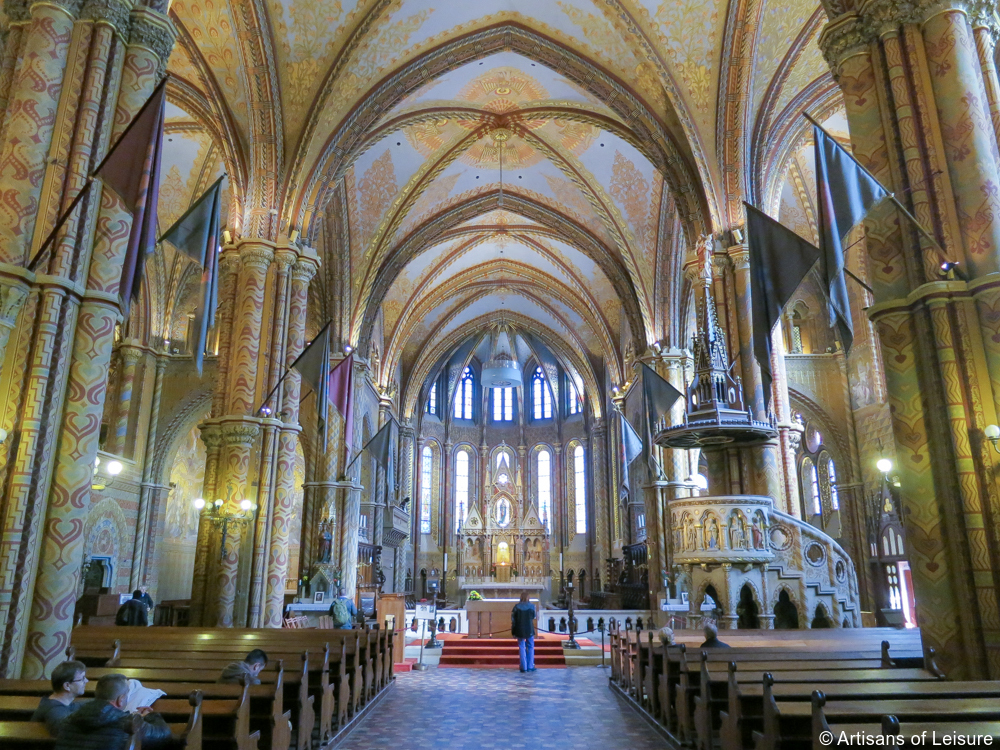 The Central Market Hall is a great place to mingle with locals, enjoy a quick snack or purchase specialty items. The Christmas lights lent the market a particularly festive air during our visit.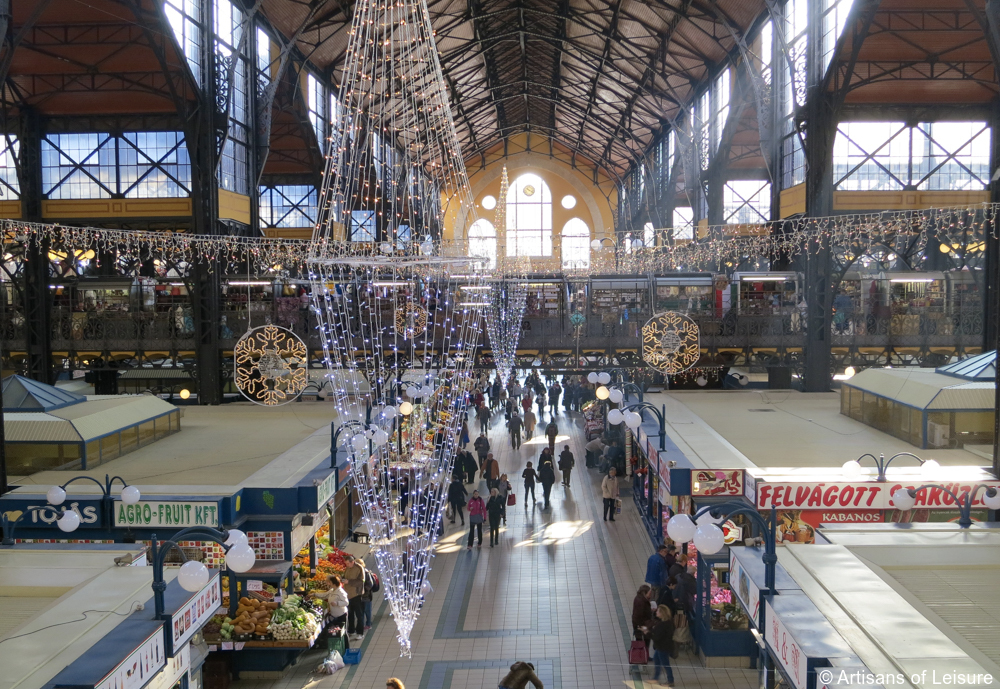 Dried red paprika peppers are offered in abundance at the Central Market Hall.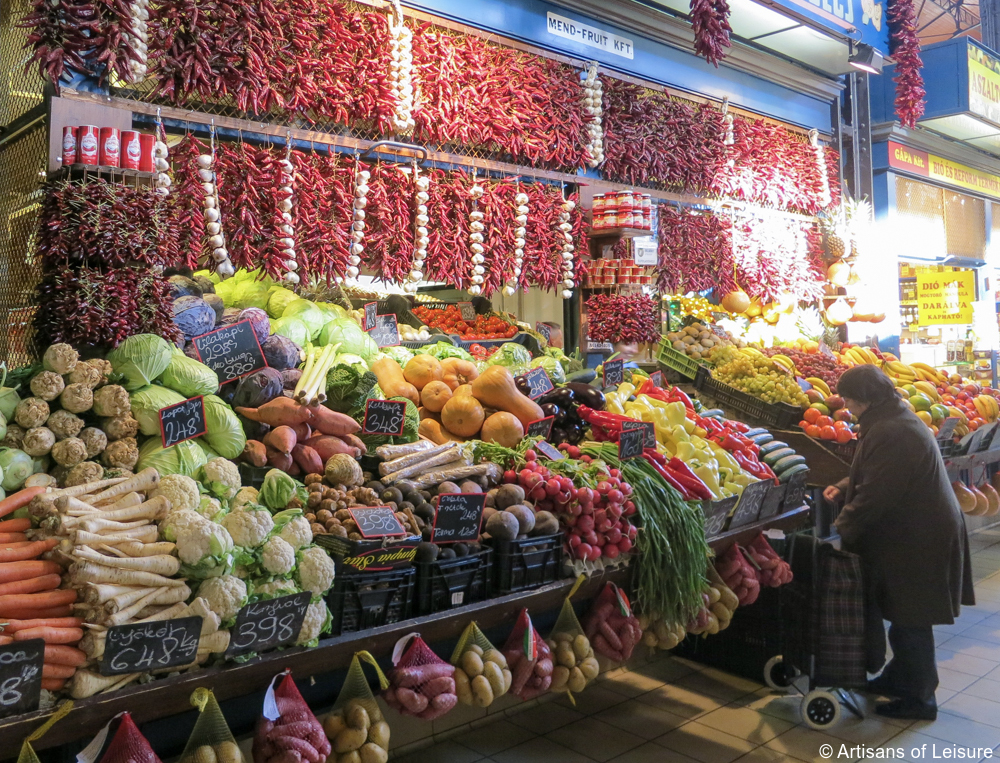 Many stalls also sell pre-ground paprika.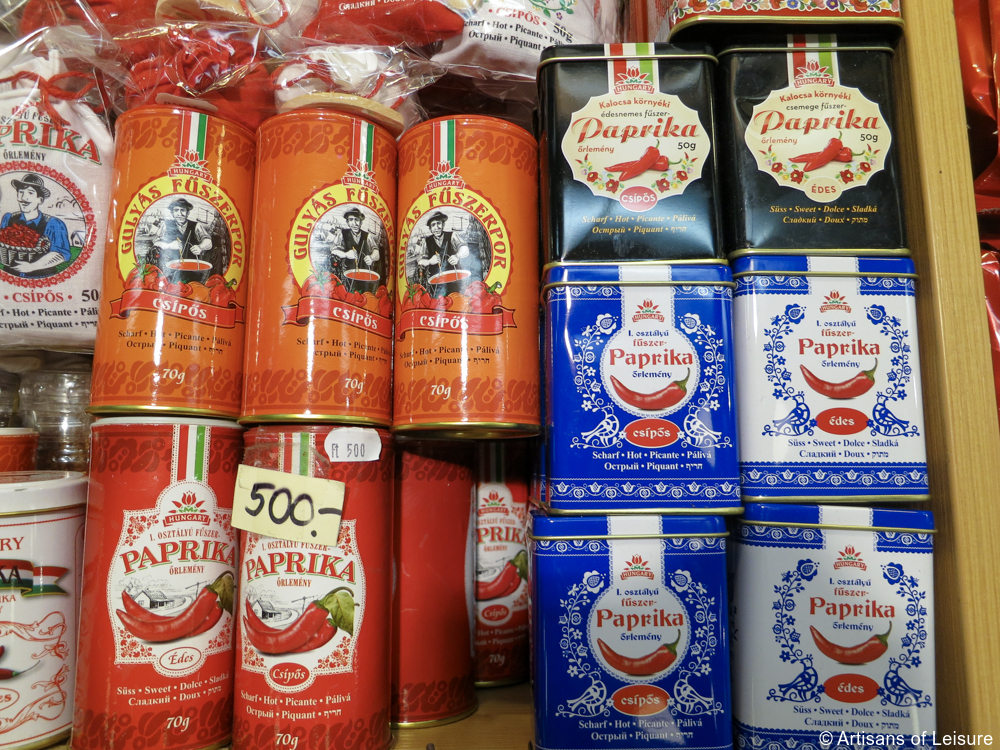 Another Budapest highlight is beautiful Dohany Street Synagogue, the largest synagogue in Europe.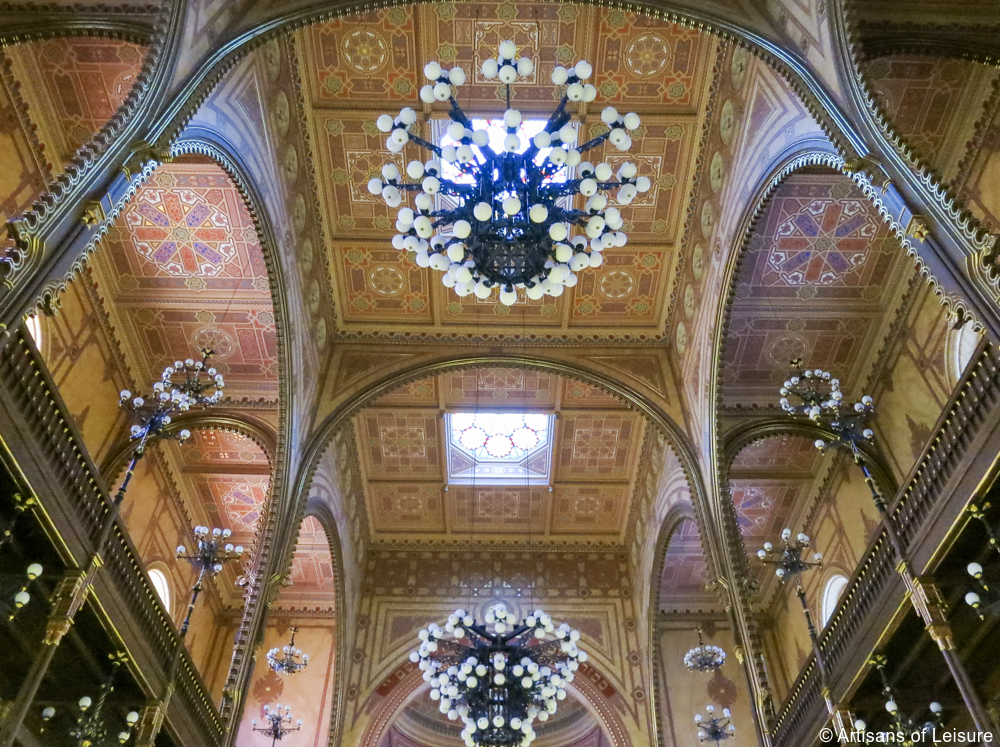 Behind the synagogue is the moving Raoul Wallenberg Holocaust Memorial Park.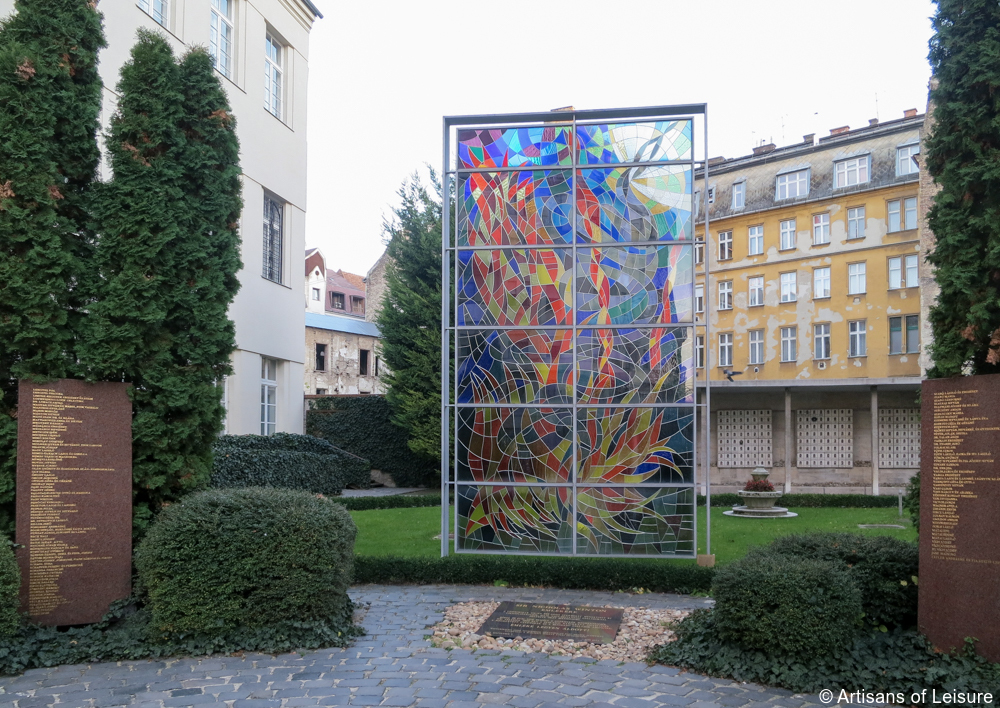 Szimpla was the first of Budapest's "ruin bars," which are housed in unused open spaces and old buildings that were slated for demolition. It was interesting to take a peek at its eclectic decor.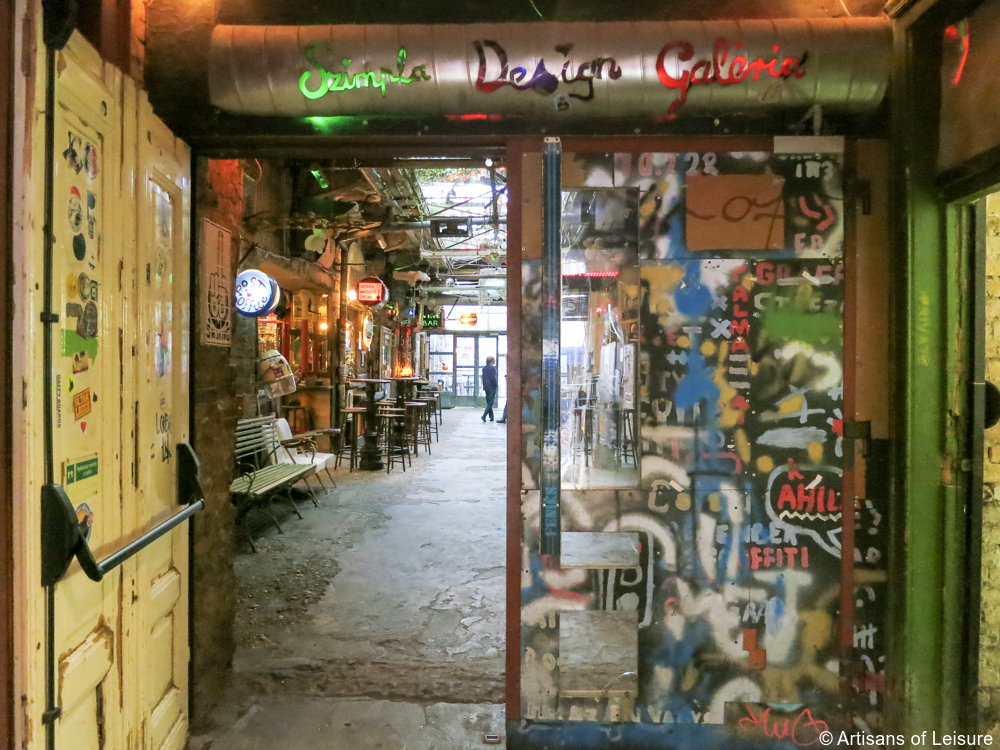 One of the most appealing aspects of Budapest is its profusion of Secessionist architecture. The Museum of Applied Arts was designed by Odon Lechner, an architect who helped establish the Hungarian Secessionist style. He frequently used Hungarian-made Zsolnay ceramics for roof tiles and decoration.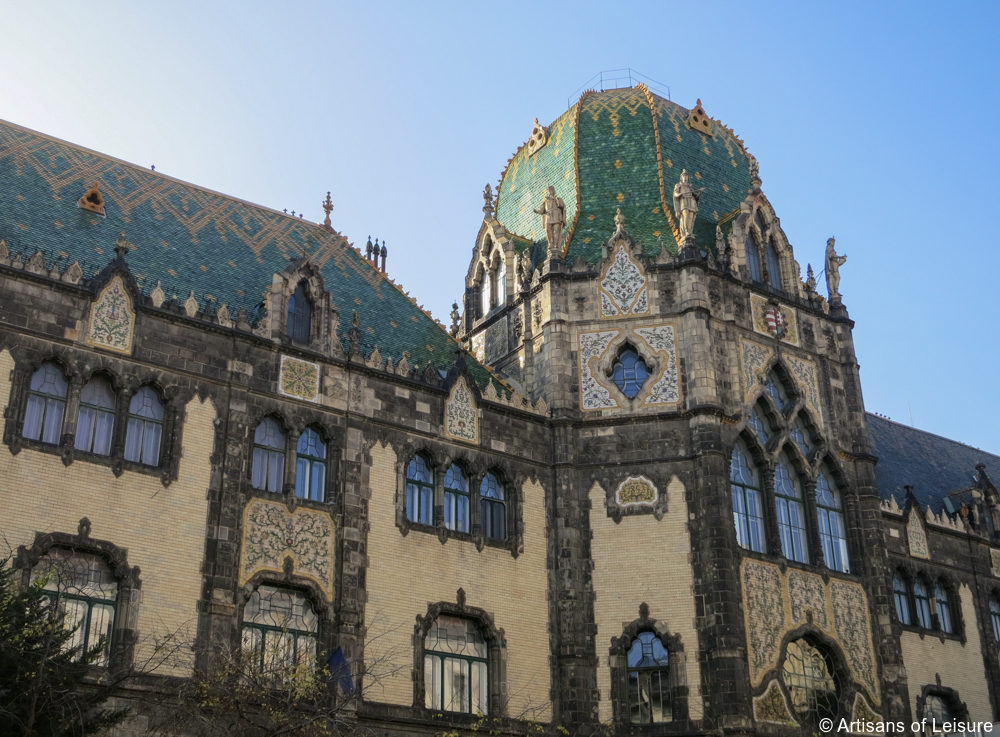 The interior of the Museum of Applied Arts is also quite striking. Artisans of Leisure can arrange a behind-the-scenes tour for travelers interested in architecture and design.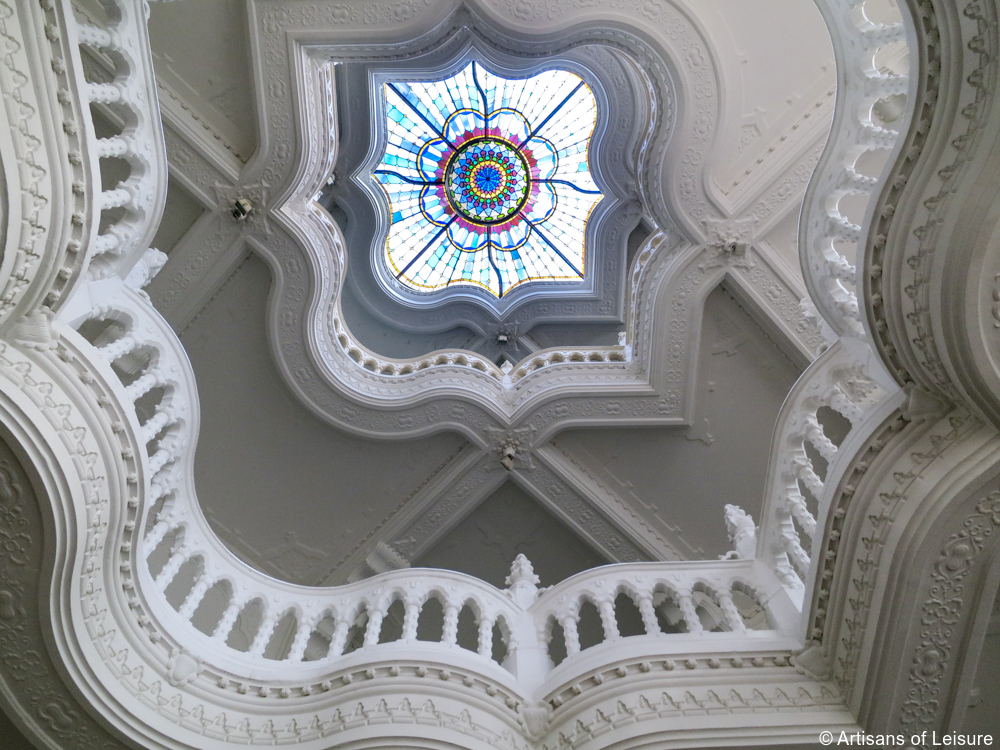 Interesting Communist-era architectural details such as this frieze can be found throughout Budapest.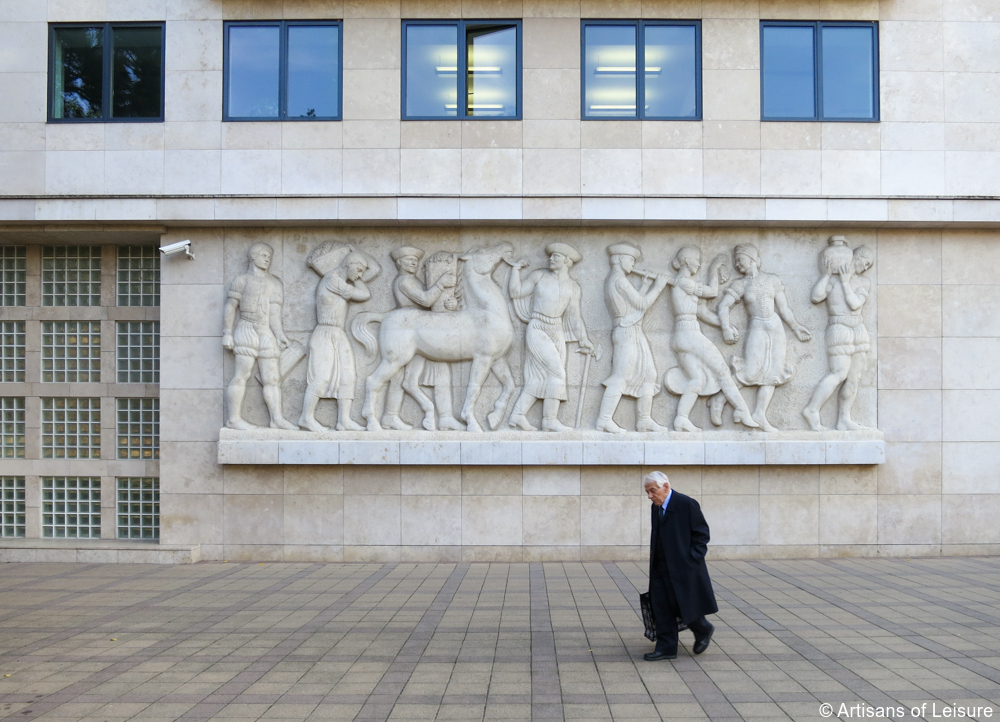 Szentendre, a charming town on the Danube Bend, makes a nice excursion from Budapest. It's a pleasure to stroll the colorful, cobblestoned squares and lanes and explore some of the many art galleries and museums.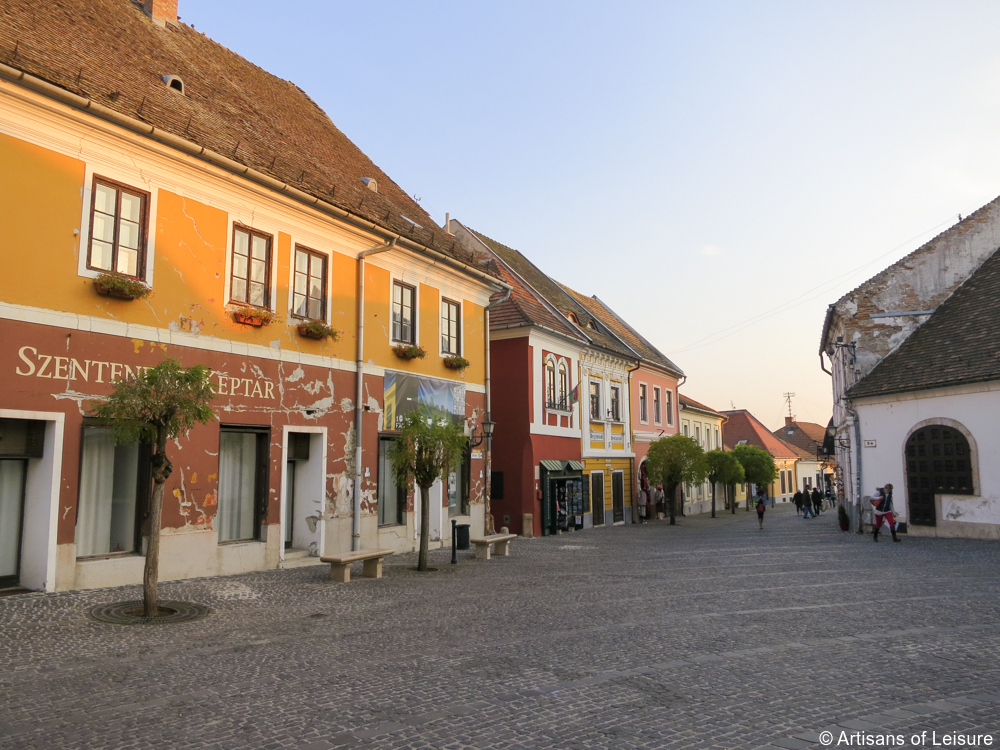 Visegrad is another town on the Danube Bend, not far from Budapest. Its old castle ruins afford gorgeous views of the river landscape, especially at sunset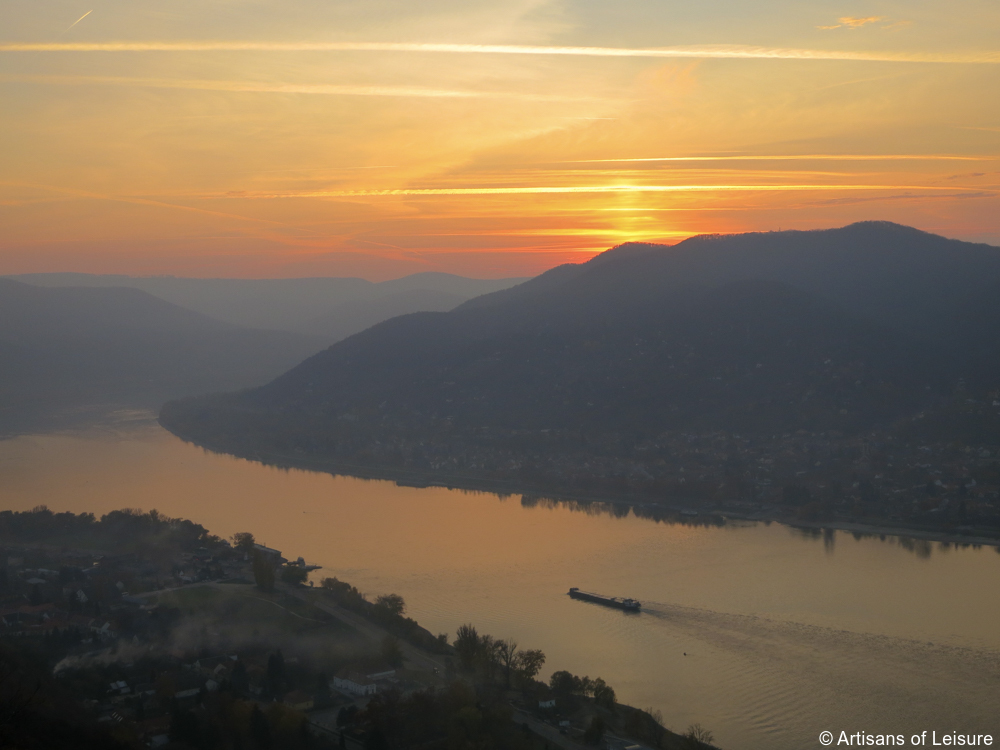 Many Budapest restaurants provide live music at night. We enjoyed this duo at Aszu Etterem.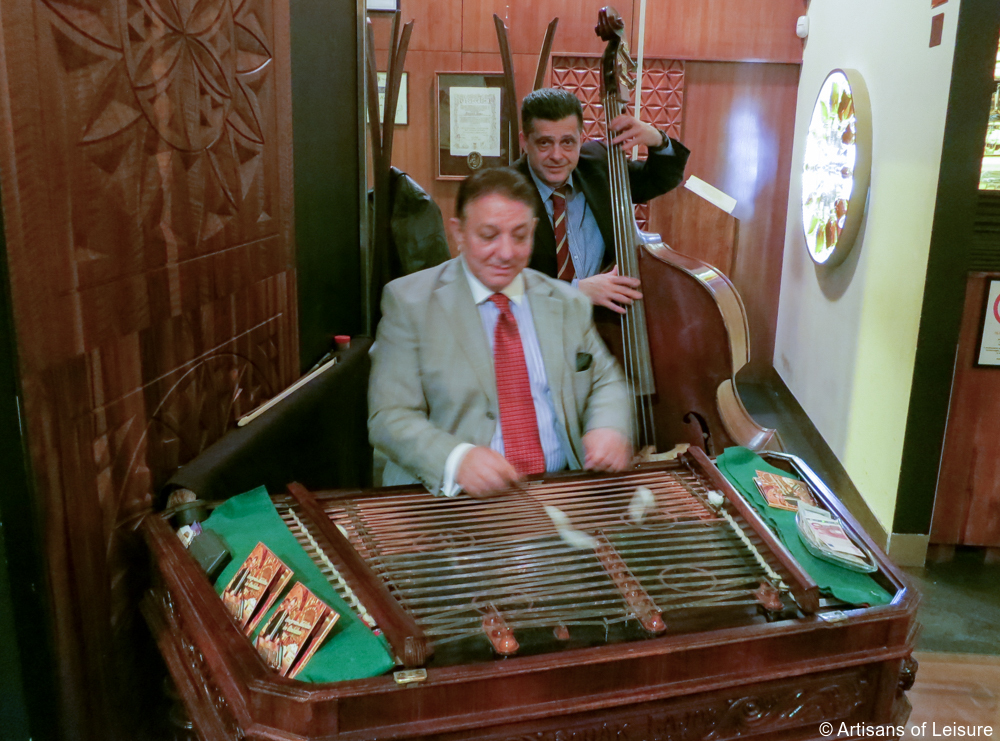 The Christmas Market along Budapest's Fashion Street is very popular with locals and tourists alike.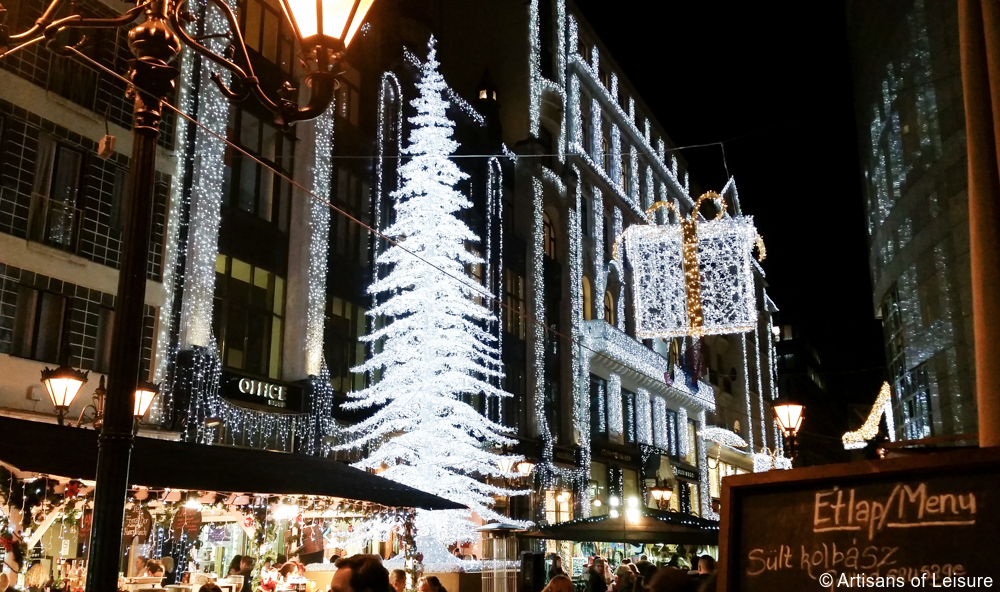 Next, we traveled to Prague, the capital of the Czech Republic. En route, we stopped in the towns of Telc and Trebic. Telc is known for its UNESCO World Heritage-listed historic center. We particularly loved the fairytale-like Renaissance and Baroque facades in the main square.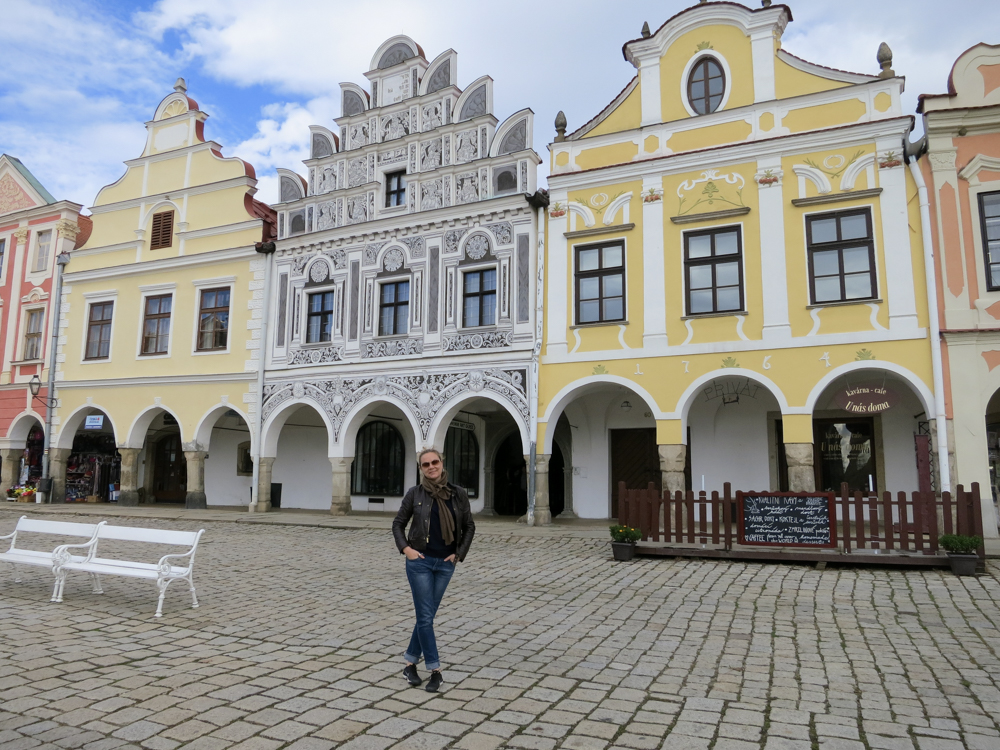 The old Jewish Quarter of Trebic is also a UNESCO World Heritage Site.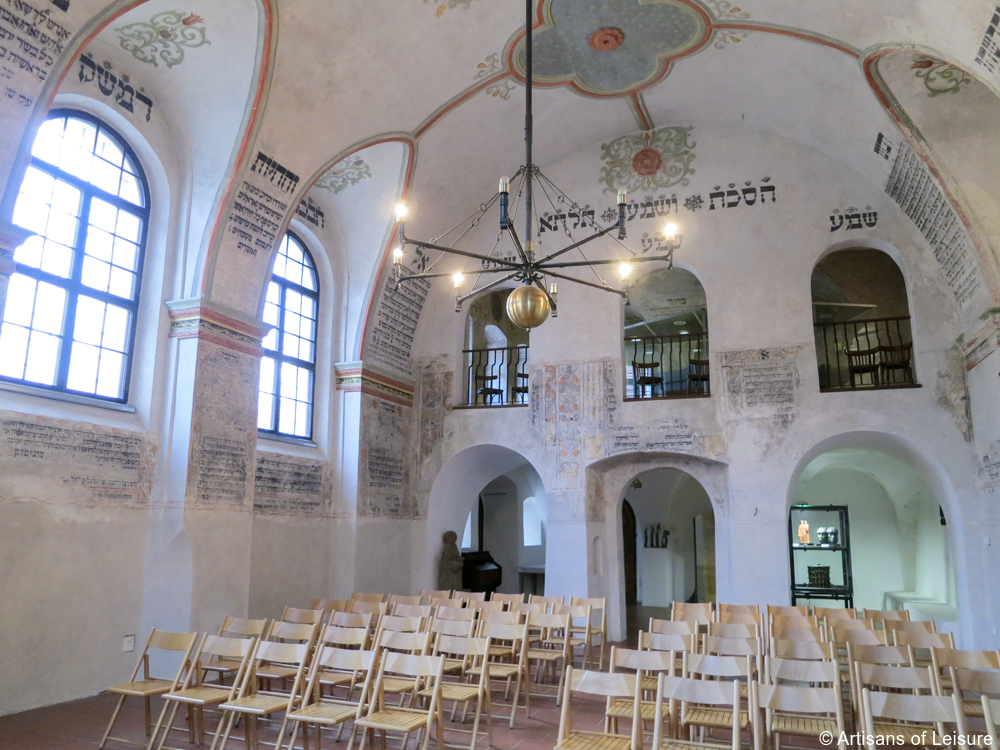 Once in Prague, we walked across the Charles Bridge, one of the most picturesque places in one of the most romantic cities in Europe.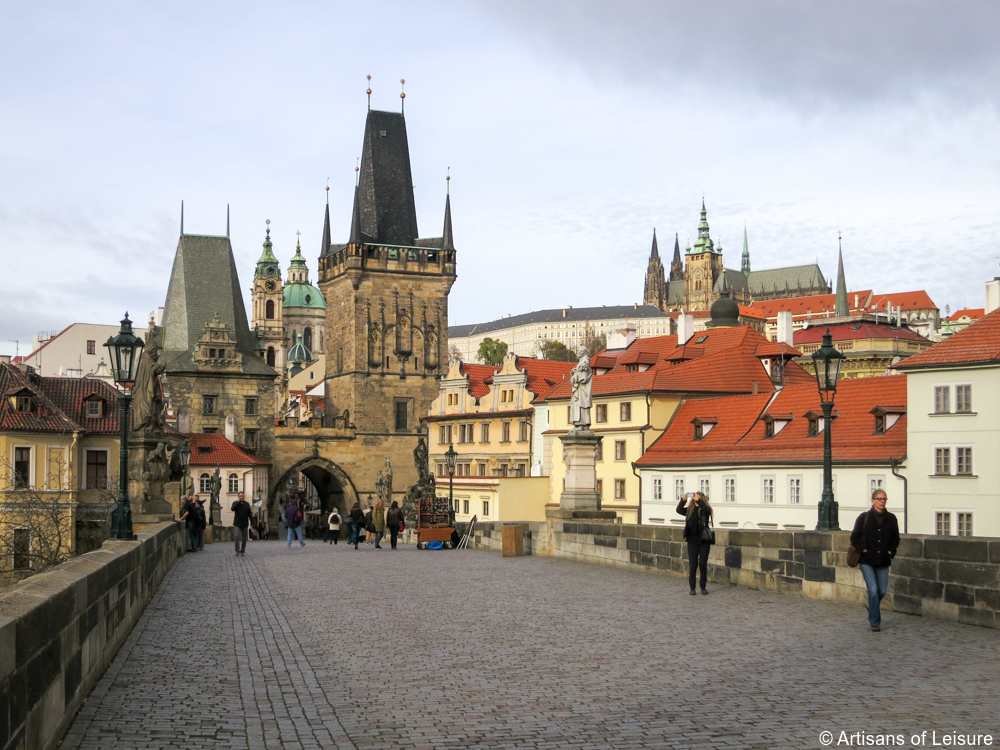 A beautifully appointed room at the Four Seasons Hotel Prague, one of our preferred hotels in that city.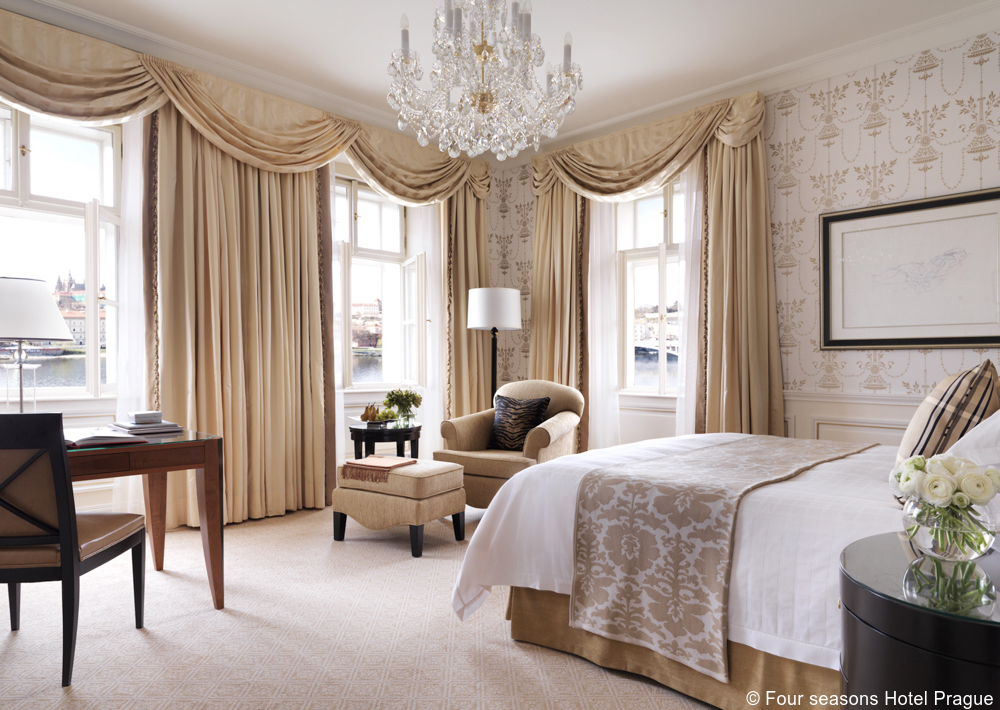 Our room overlooked the Vltava River and the Prague Castle complex beyond.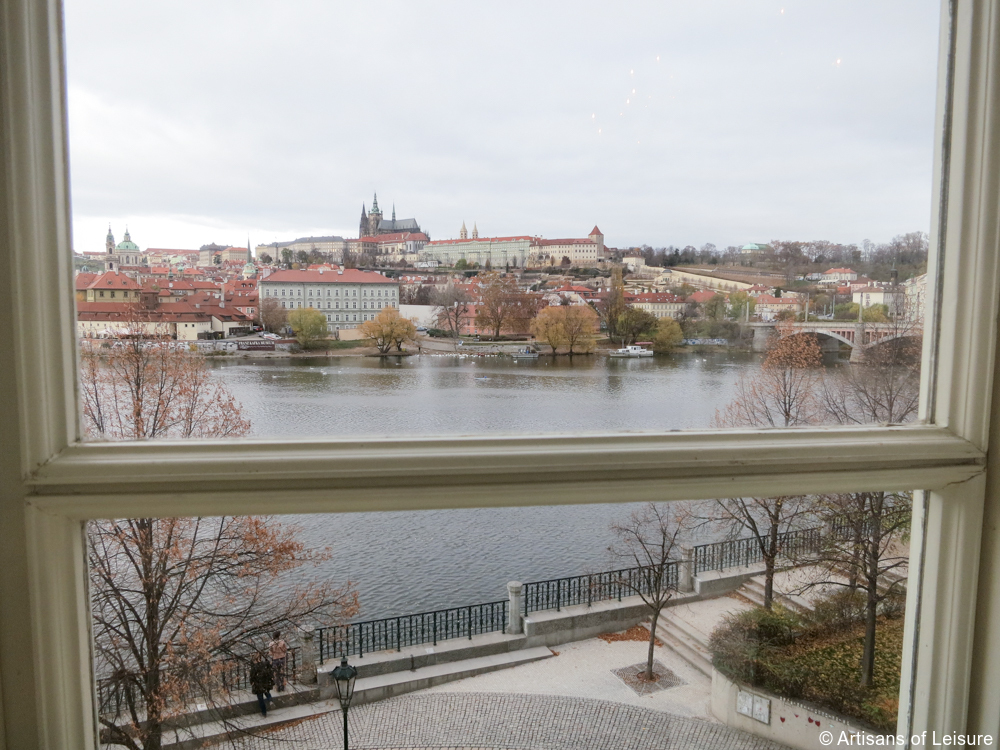 We were lucky to be in Prague during mushroom season! This delicious kuladja soup at Coda restaurant was made of wild mushrooms, cream, vinegar, dill and poached egg.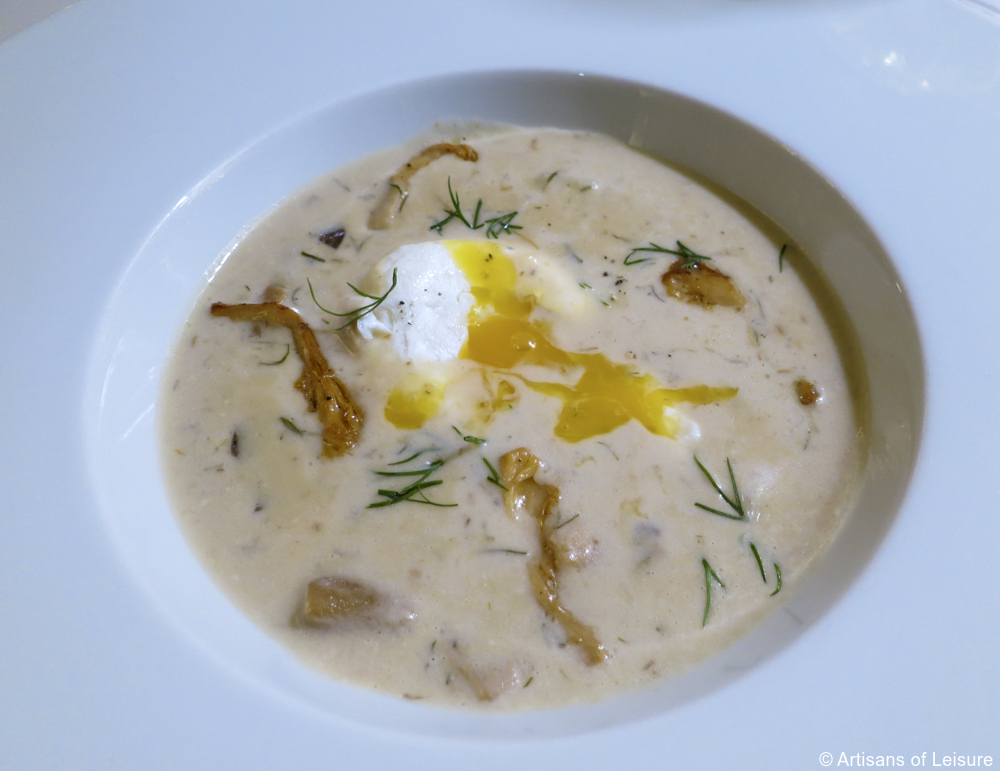 Dessert of traditional sweet plum ravioli was equally enjoyable.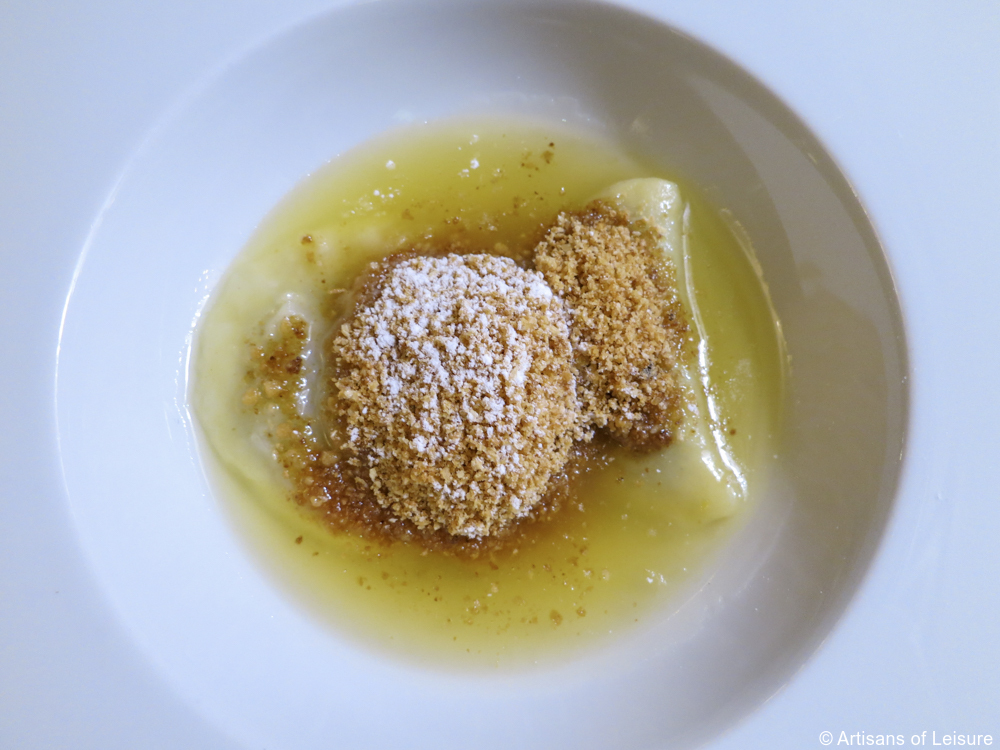 St. Vitus Cathedral in the Prague Castle complex is the most important church in the Czech Republic. Many Bohemian kings and Holy Roman emperors were entombed in the Gothic church. The interiors also have beautiful frescoes and stained-glass windows.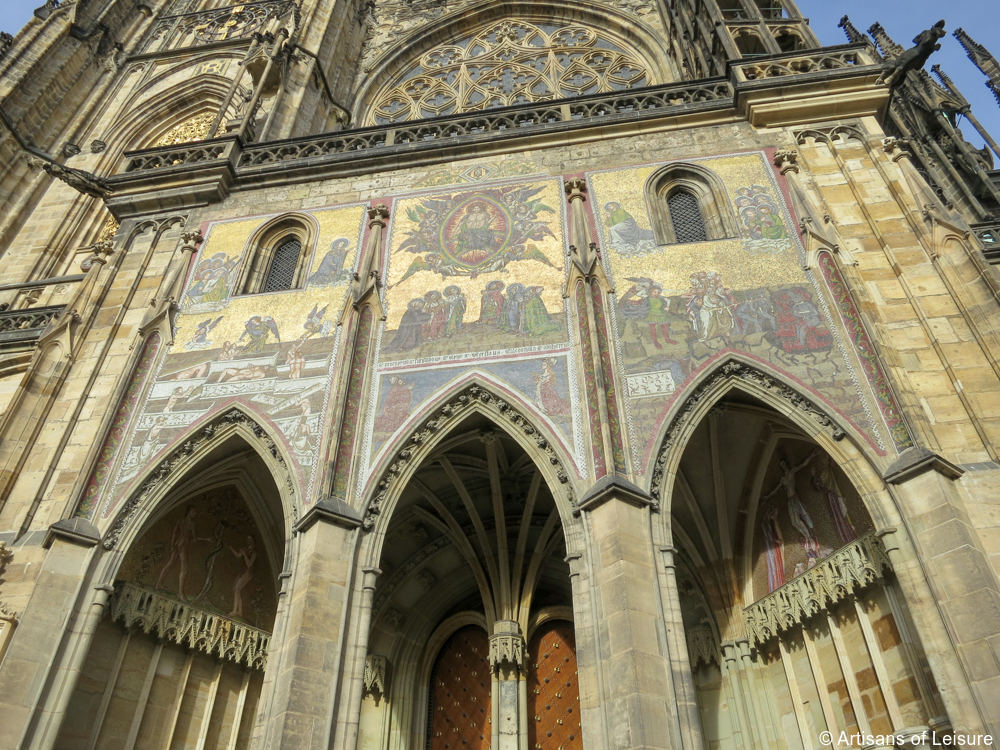 Two tons of silver mined in the nearby town Kutna Hora were used in the tomb of St. John of Nepomuk.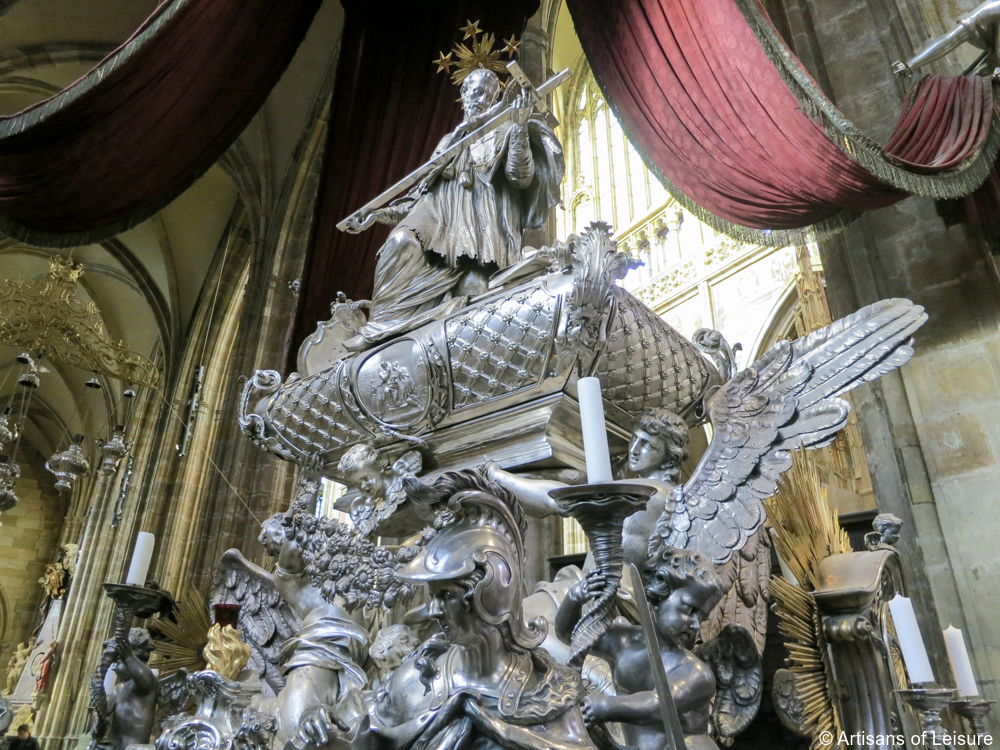 A sculpture in the form of a miner—an unusual sight in a cathedral—commemorates the importance of Kutna Hora's silver mines.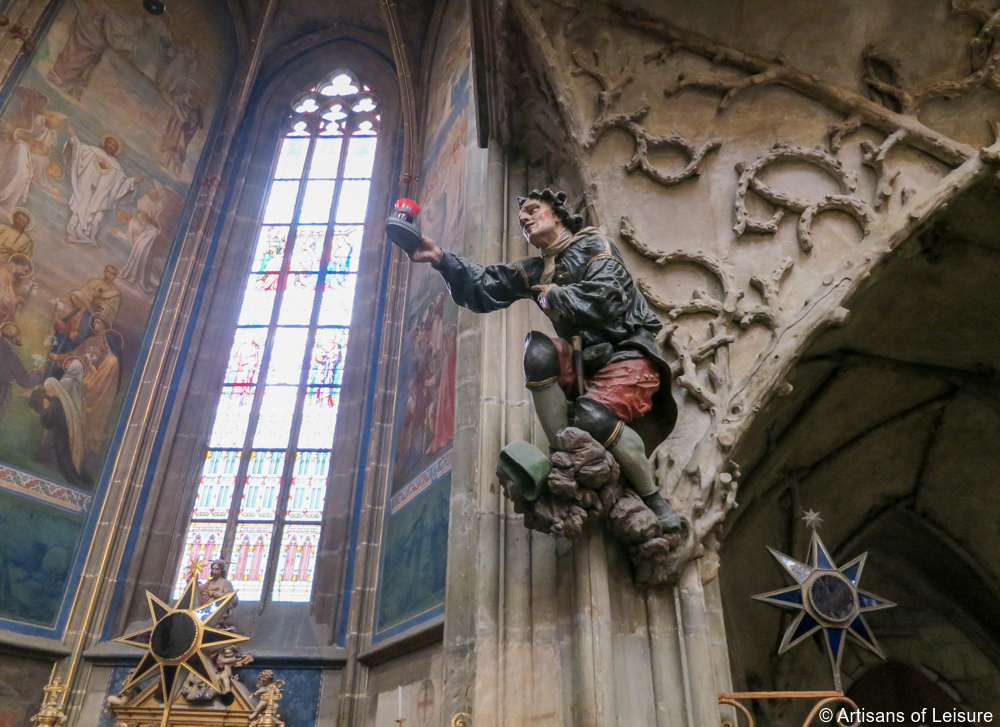 Artisans of Leisure arranges private tours of Strahov Monastery's stunning library. Read more about this exclusive experience elsewhere on our blog.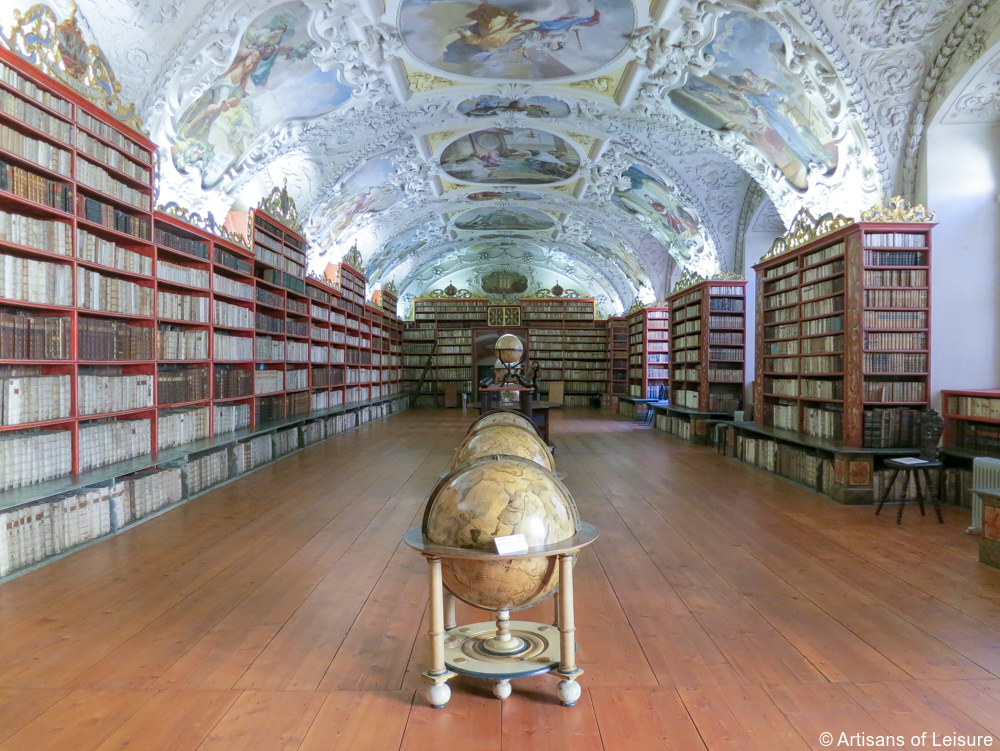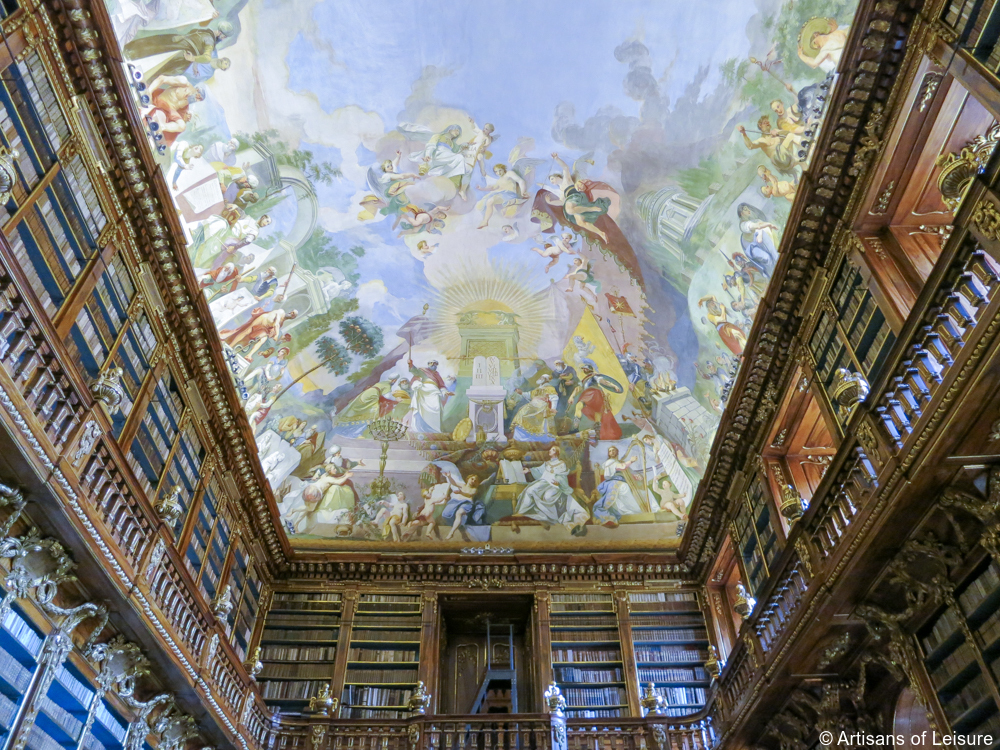 We enjoyed a coffee break at the Municipal House's gorgeous cafe.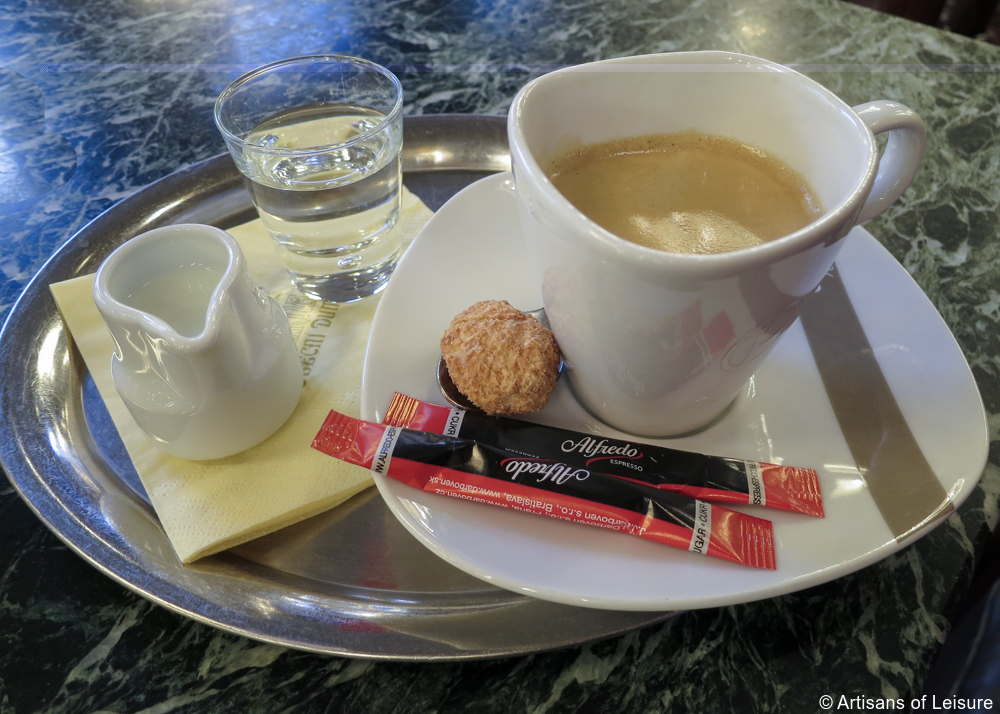 Incredible Art Nouveau chandeliers hang in the Municipal House cafe.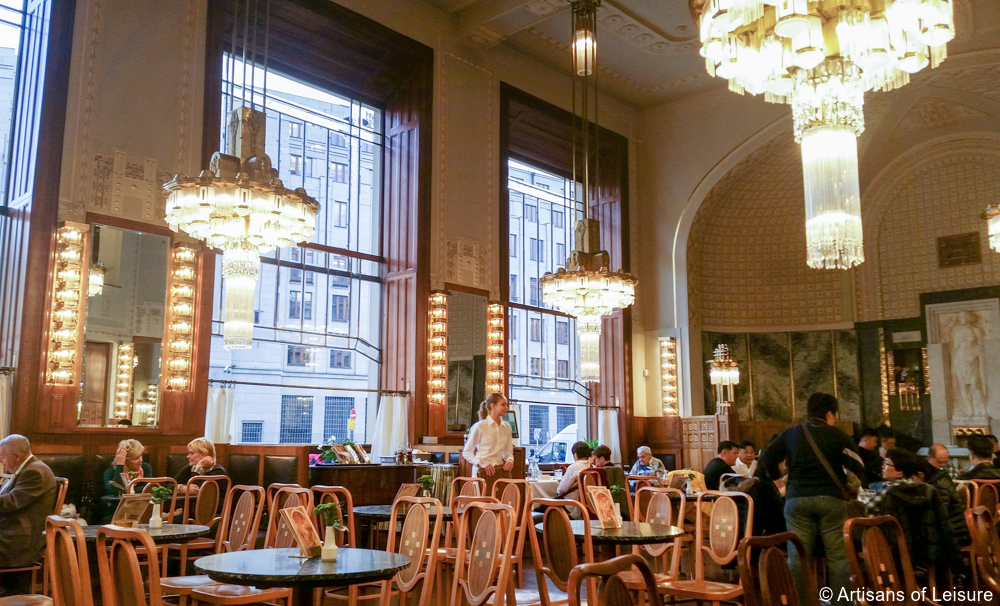 The House of the Black Madonna, a landmark of Czech Cubist architecture, is home to the Kubista design shop, which offers Art Deco and Czech Cubist-style ceramics, furniture and other objets d'art.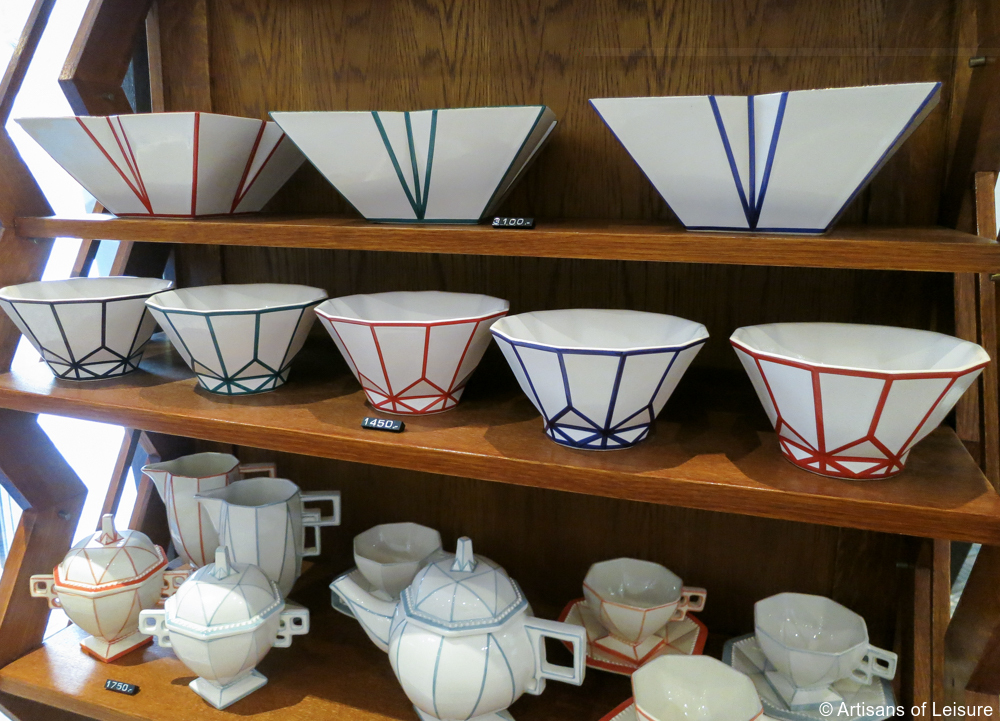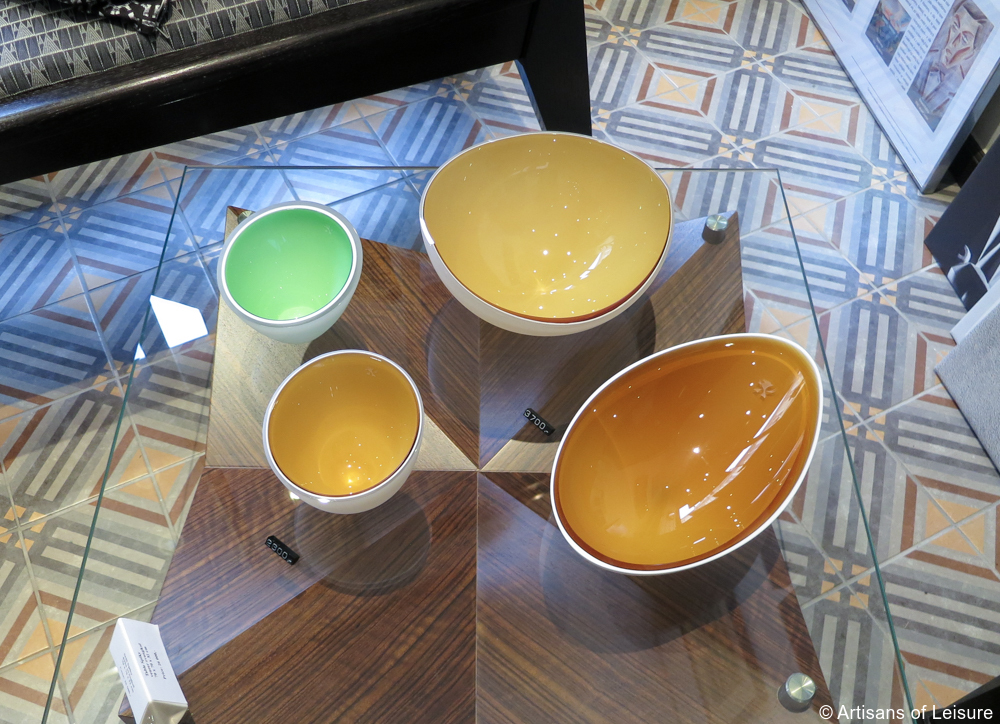 The Spanish Synagogue in Prague is one of the most beautiful synagogues in Europe.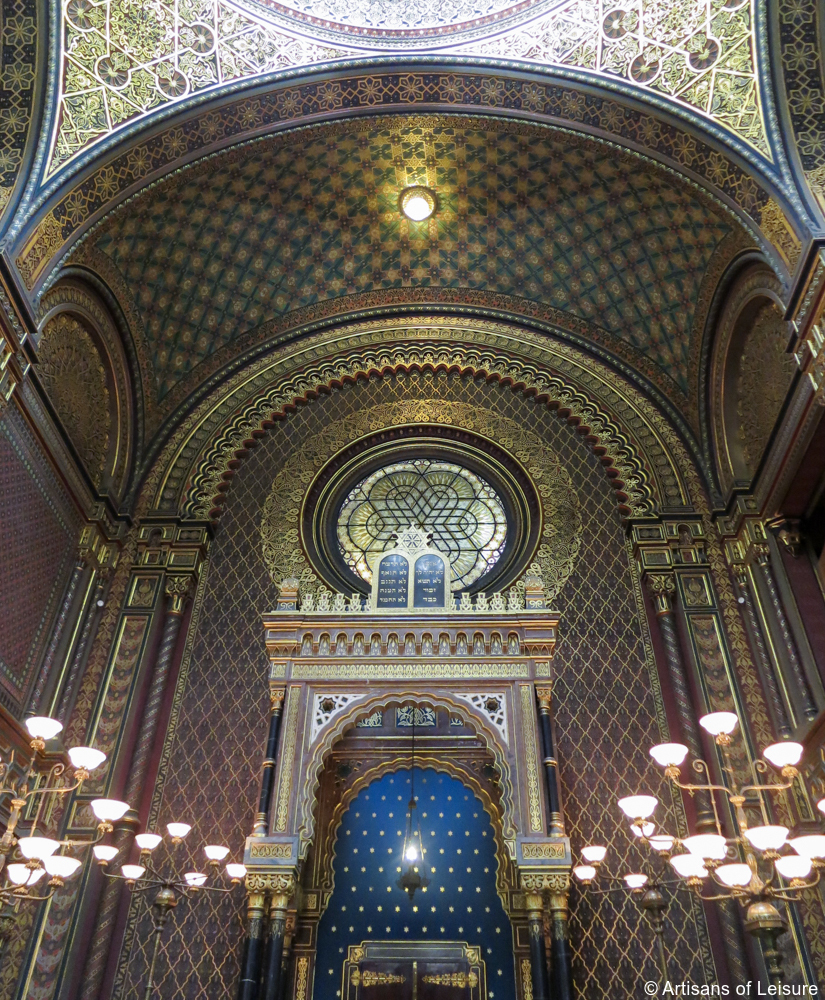 Prague's Old Town Square is bustling with tourists and locals at all times of the day.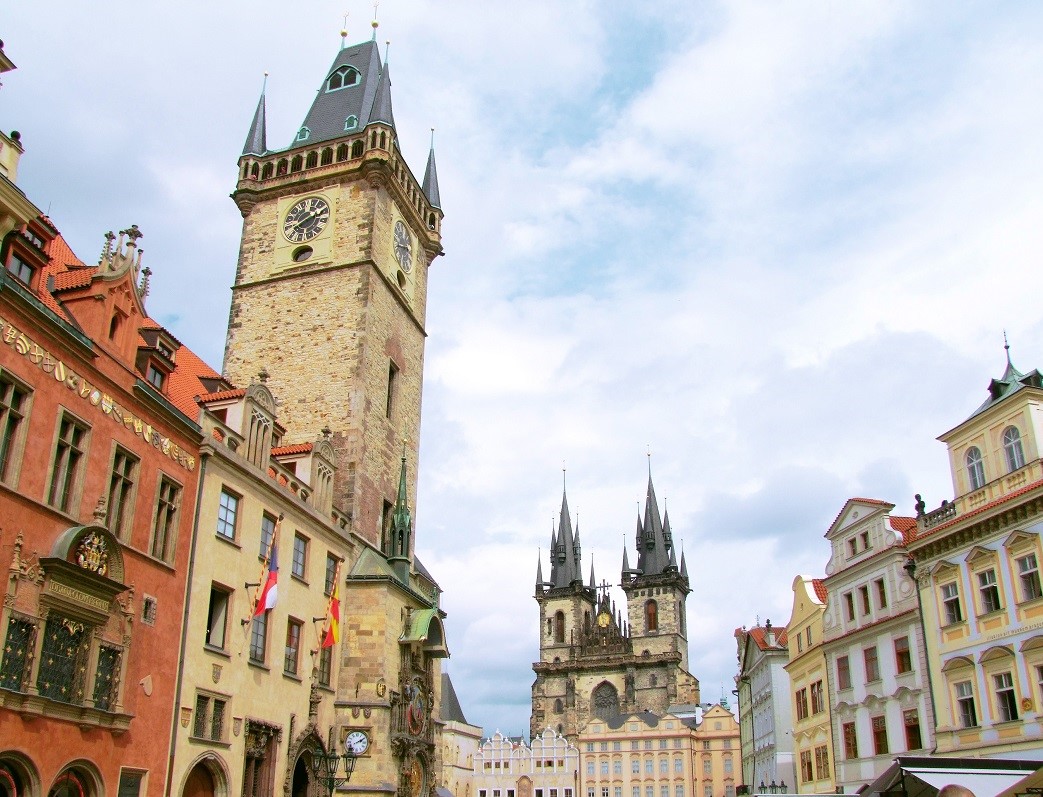 Prague's iconic 15th-century astronomical clock tracks celestial orbits and has moving sculptures that appear hourly.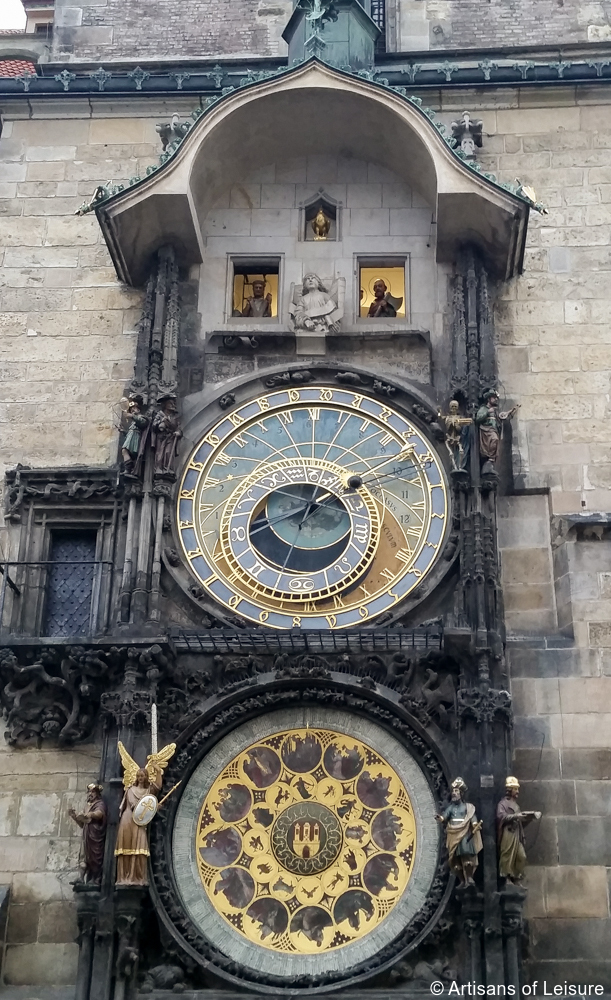 The Alphonse Mucha Museum is a great option for fans of Art Nouveau design and vintage posters.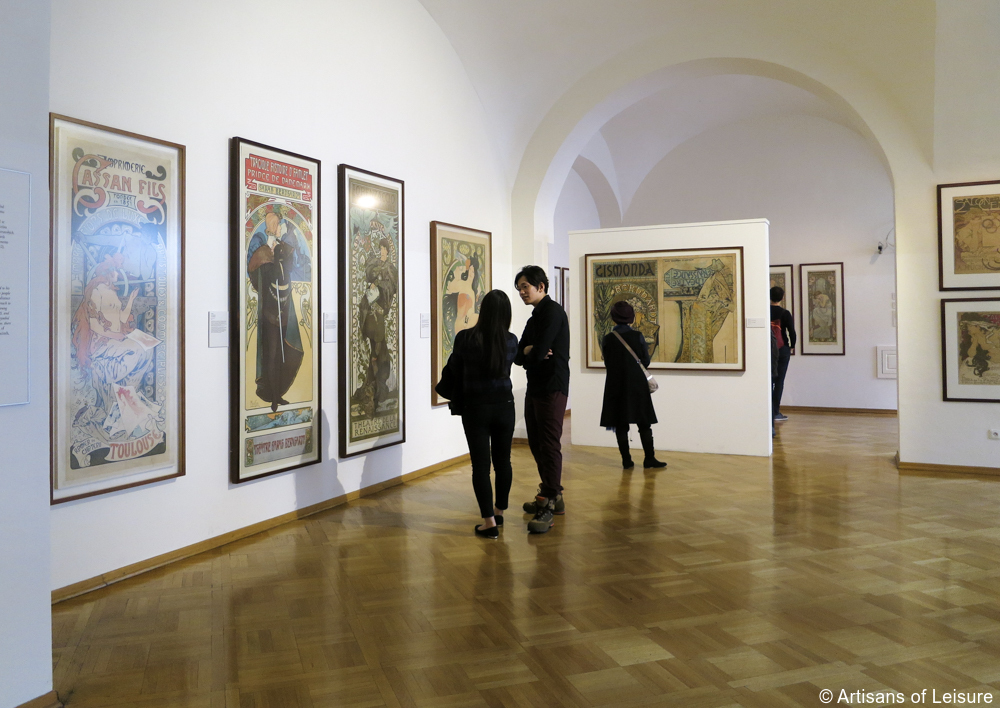 One of our favorite places to shop is the beautiful Moser crystal showroom.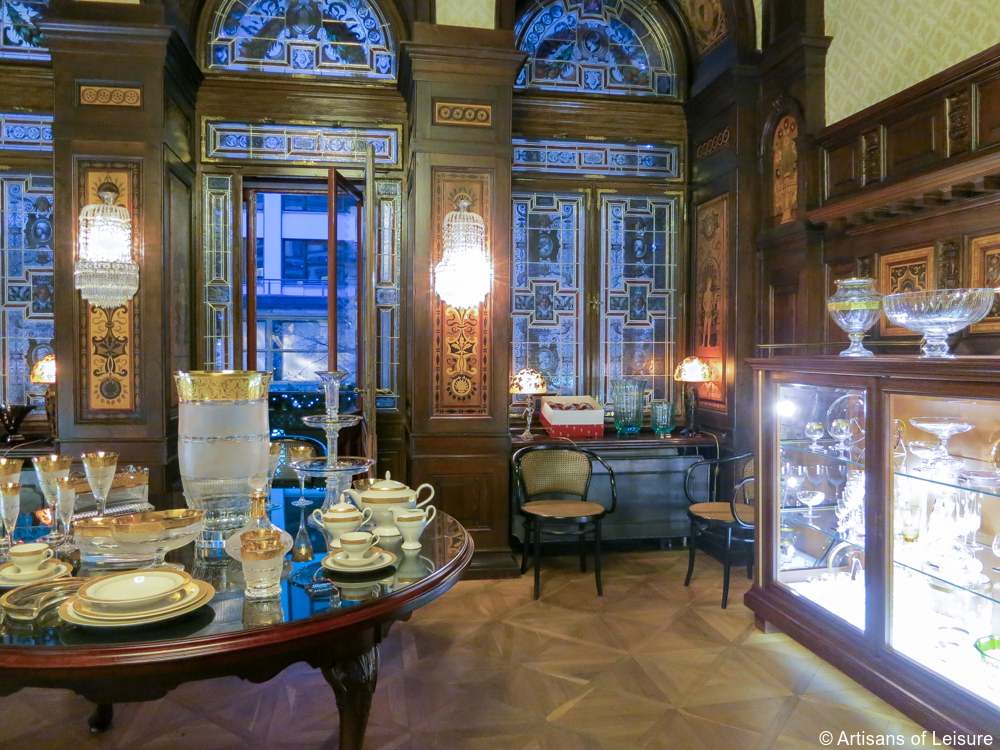 High-quality crystal and porcelain tableware are for sale at the Moser showroom.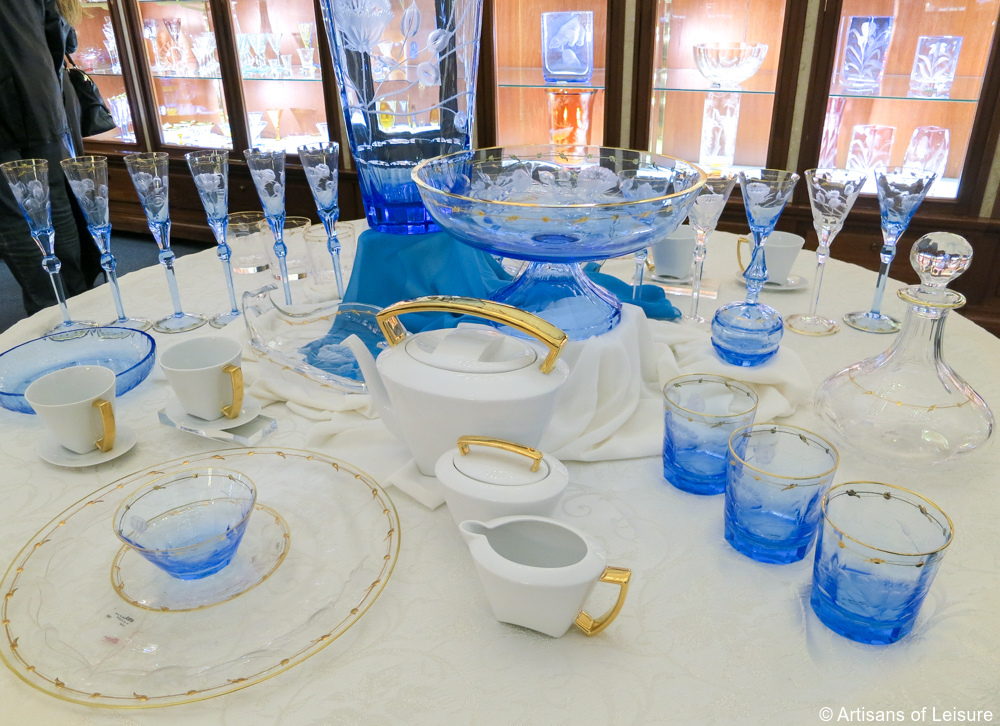 The Augustine hotel is another of our preferred properties in Prague. The hotel has its own beer, brewed from an ancient recipe, which we enjoyed tasting at the hotel's Refectory Bar 1887.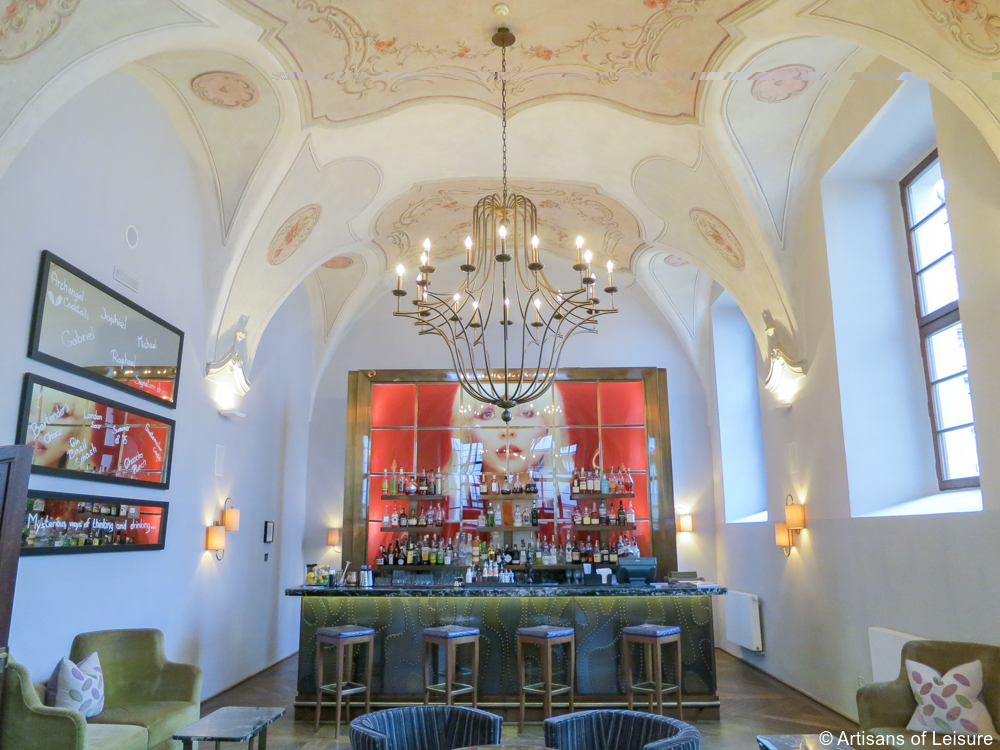 The Augustine hotel also has great views of Prague Castle complex.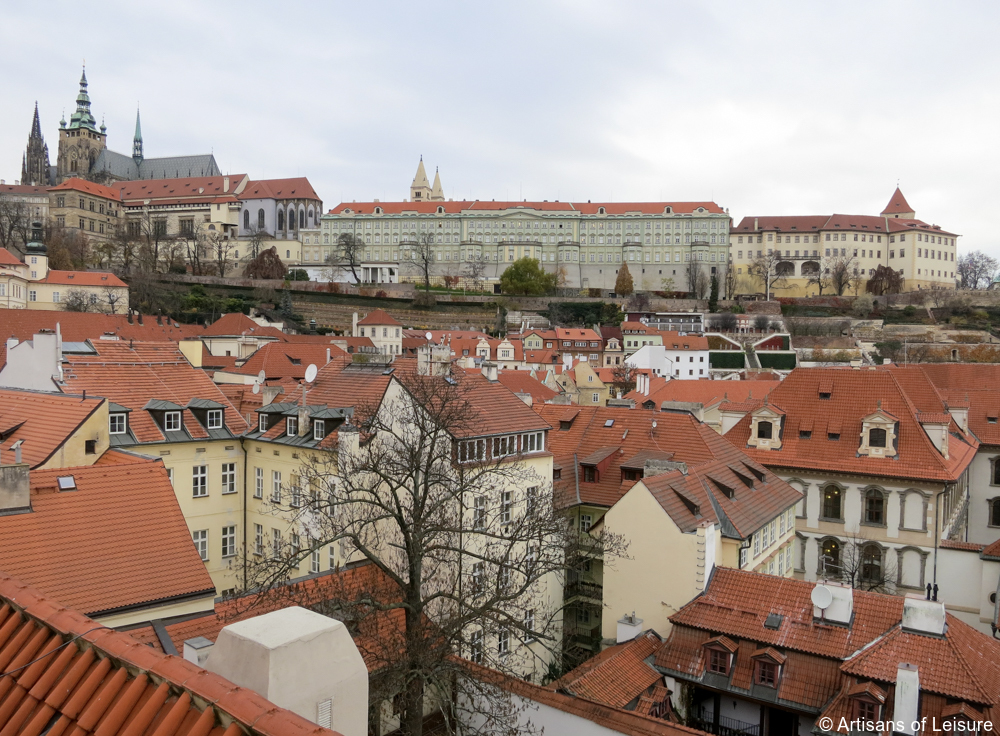 We stopped in the Czech town of Olomouc for lunch en route between Prague and Krakow, Poland. It happened to be St. Martin's Day, when an all-goose menu is traditionally served. We started with a goose noodle-and-dumpling soup, accompanied by good Czech pilsner. The second course was an incredibly delicious roast goose with sauerkraut and bread dumplings.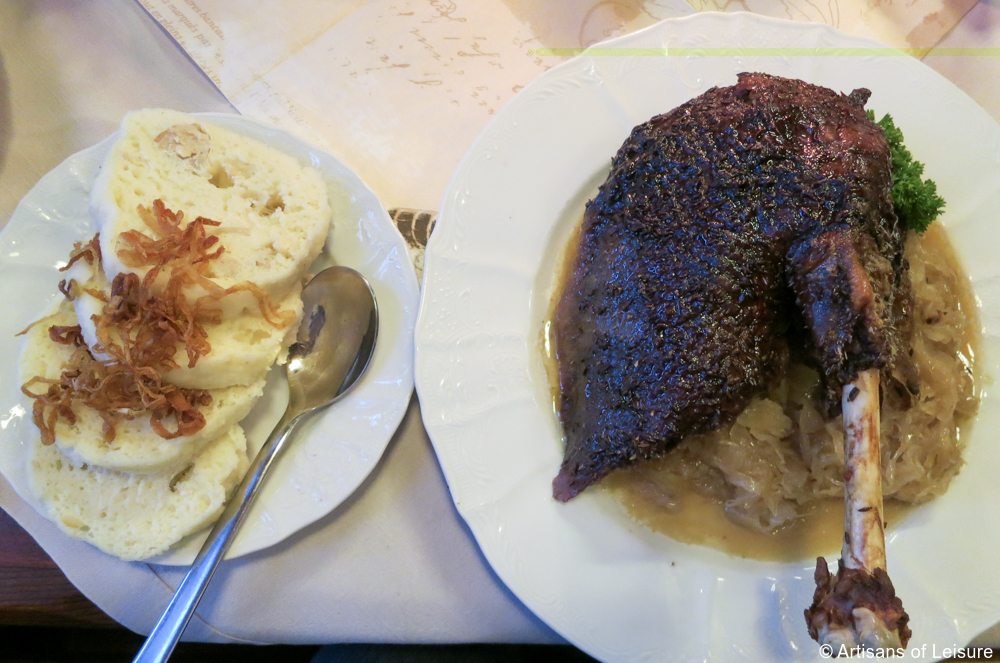 Olomouc's astronomical clock was reconstructed in a socialist realism style in the mid-20th century. It's an interesting contrast to the one in Prague.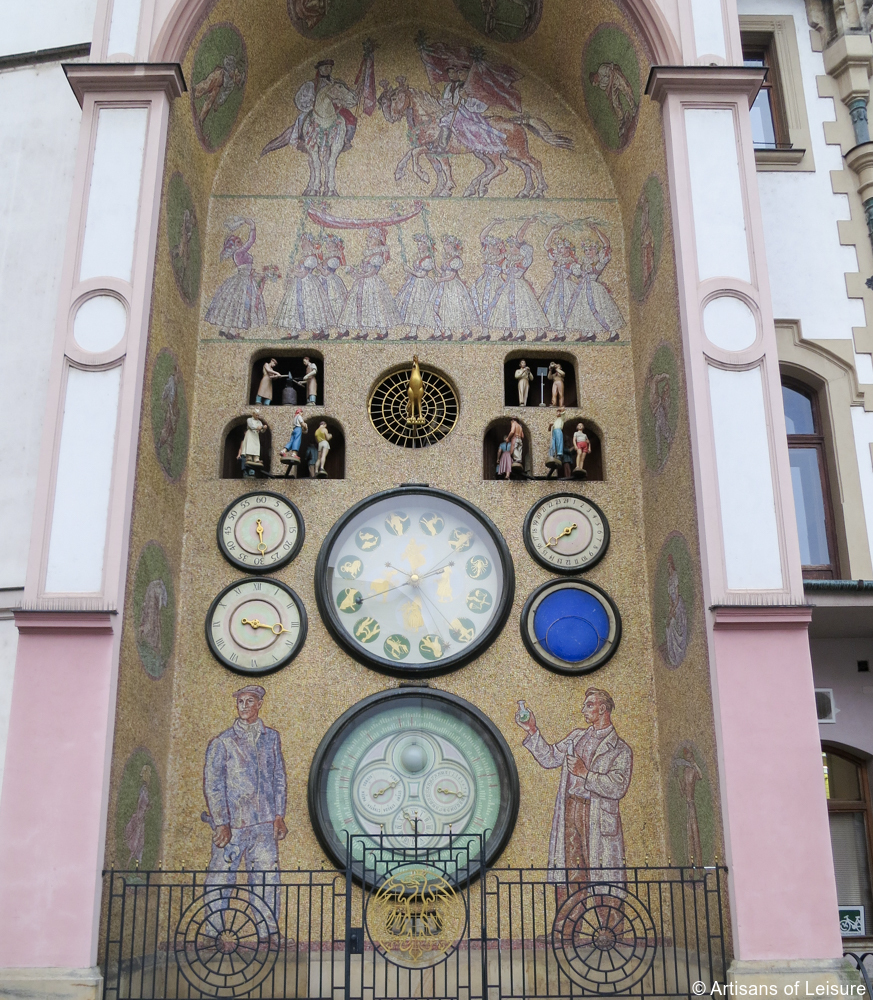 We continued to Krakow, Poland. Krakow's extraordinary Wawel Cathedral is a jumble of architectural styles overlooking the town from a small hill.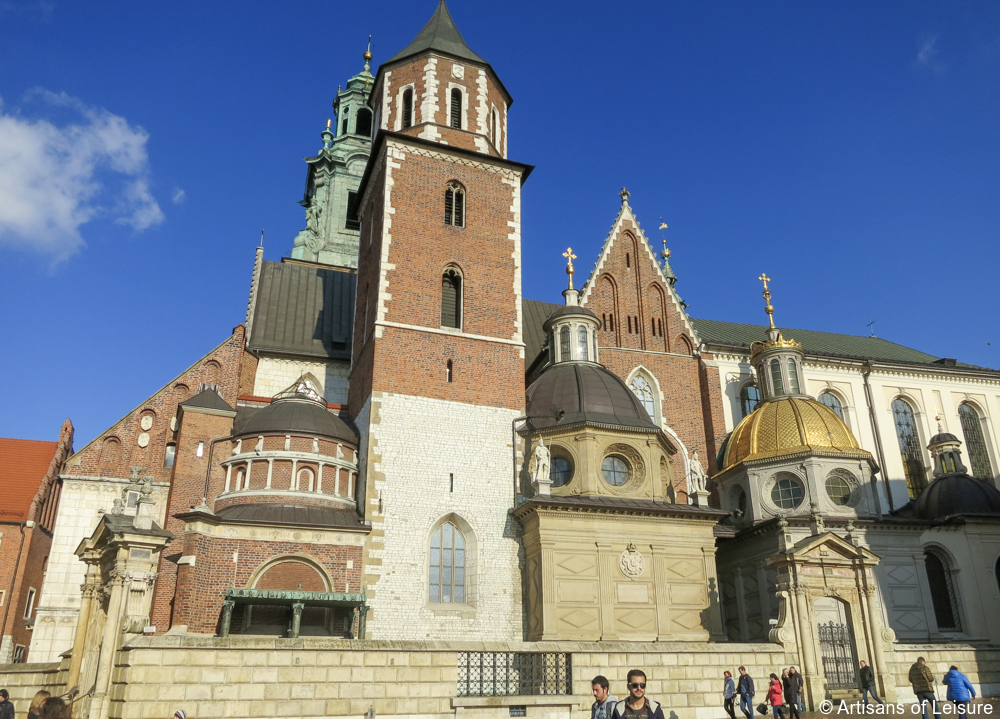 St. Mary's Basilica is on the edge of the Rynek Glowny (Main Square) in the center of Krakow. Bright colors and patterns decorate the interiors.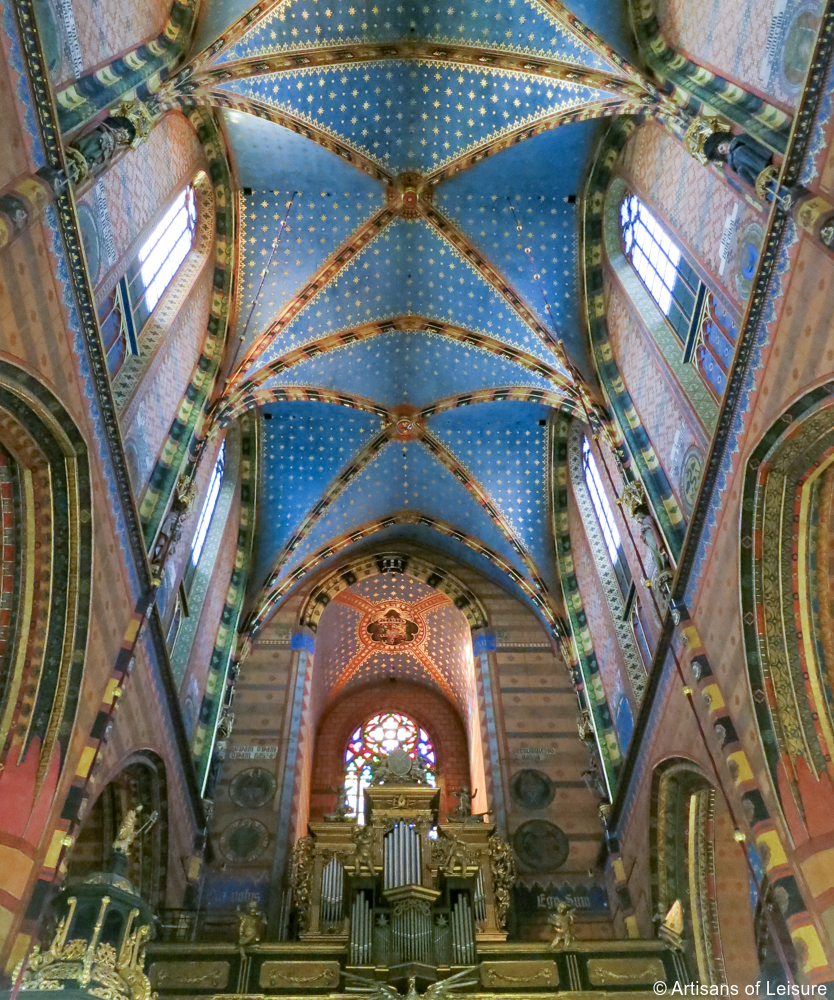 The Princes Czartoryski Museum, a former palace, is home to a wonderful collection of art, including Leonardo da Vinci's famous Lady with an Ermine painting.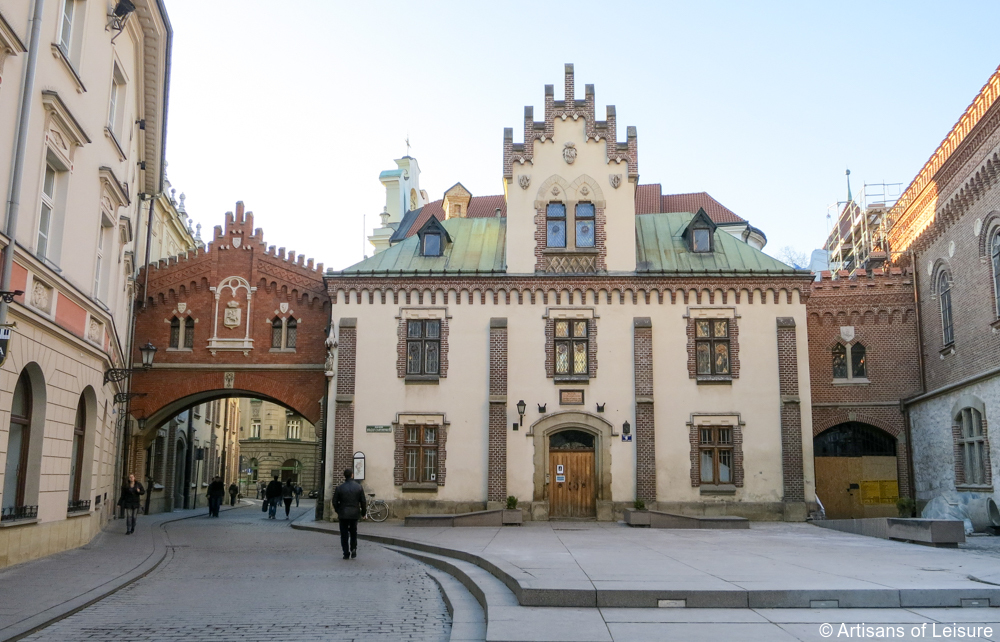 We enjoyed a hearty beer hall dinner in Krakow consisting of kielbasa, smalec (a pork-based spread), pickles and, of course, beer.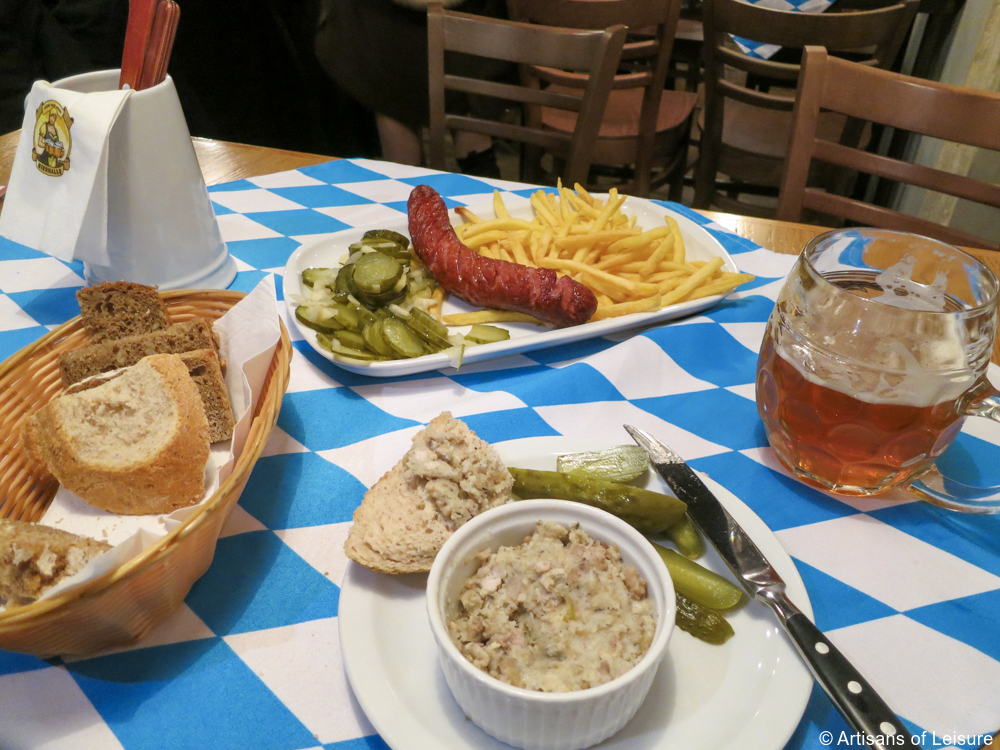 We arrange private tours of Rynek Underground, a fascinating, multimedia exhibit dedicated to the topography, history and lifestyle of medieval Krakow that's located in the excavated tunnels underneath Krakow's Market Square.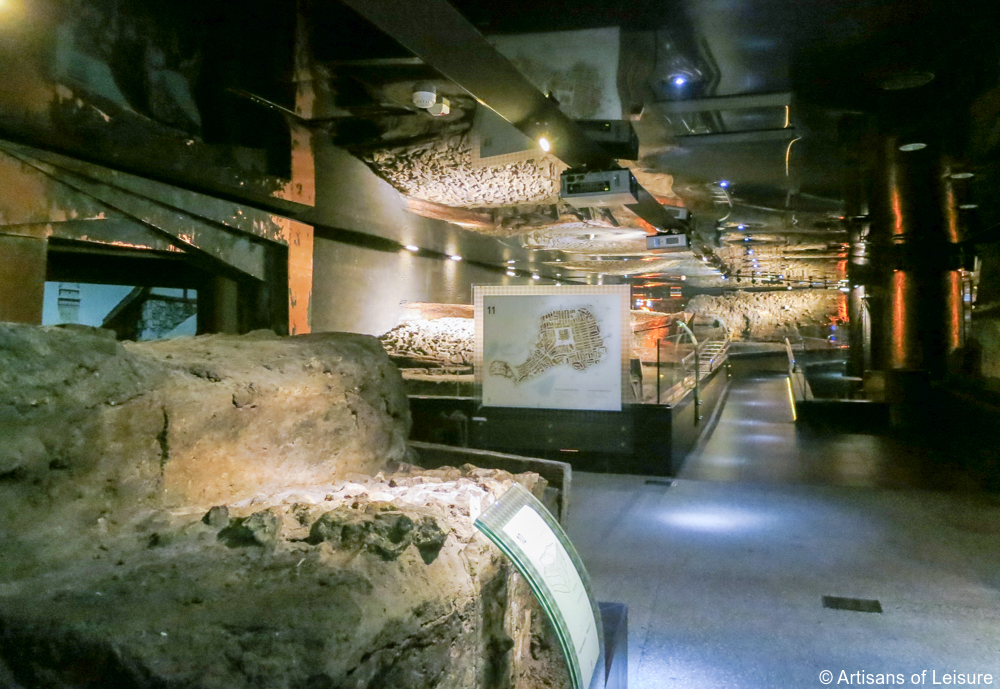 Obwarzanki—basically a cross between a bagel and a pretzel—are a typical Krakow specialty.
Oscypek is a salty, smoked, sheep's milk cheese made in Poland's Tatra Mountains. The cheese is pressed in molds, which create the patterns on the outside.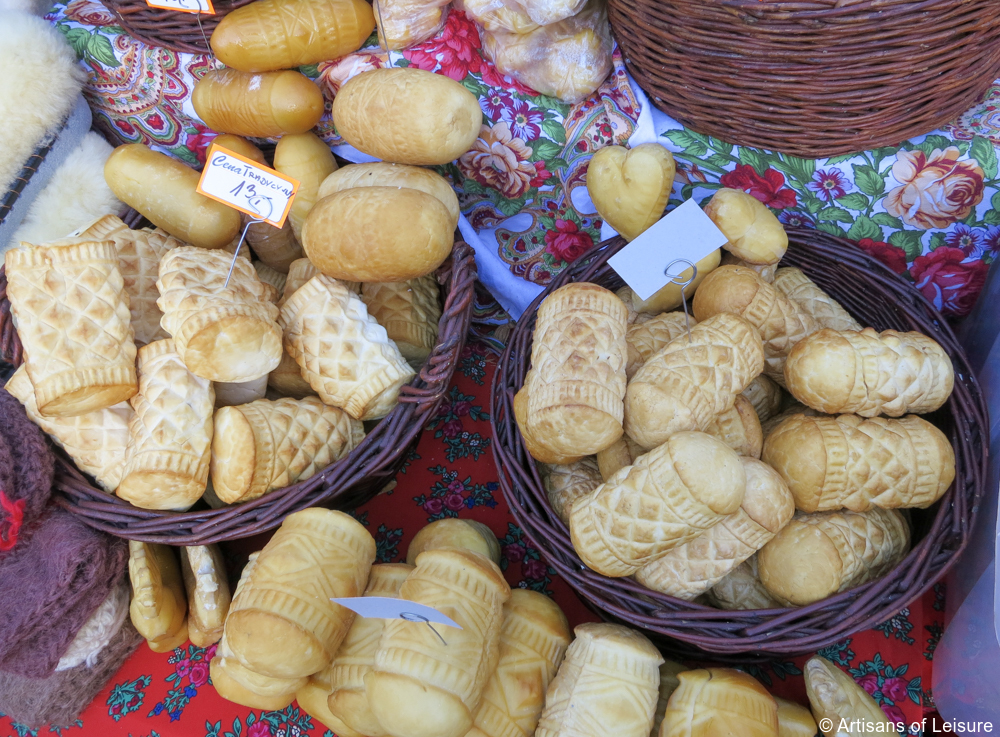 Traditional Polish pottery is sold throughout Krakow.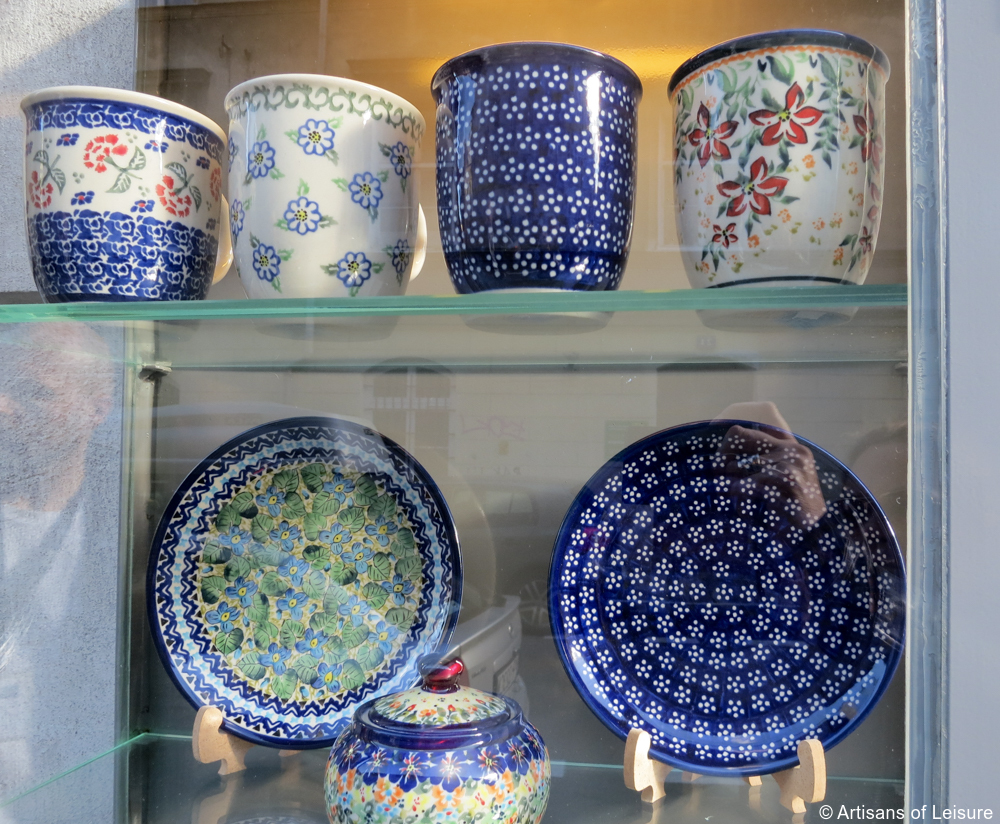 A room in Oskar Schindler's Factory, a branch of the City of Krakow Historical Museum that covers the Nazi occupation of Krakow.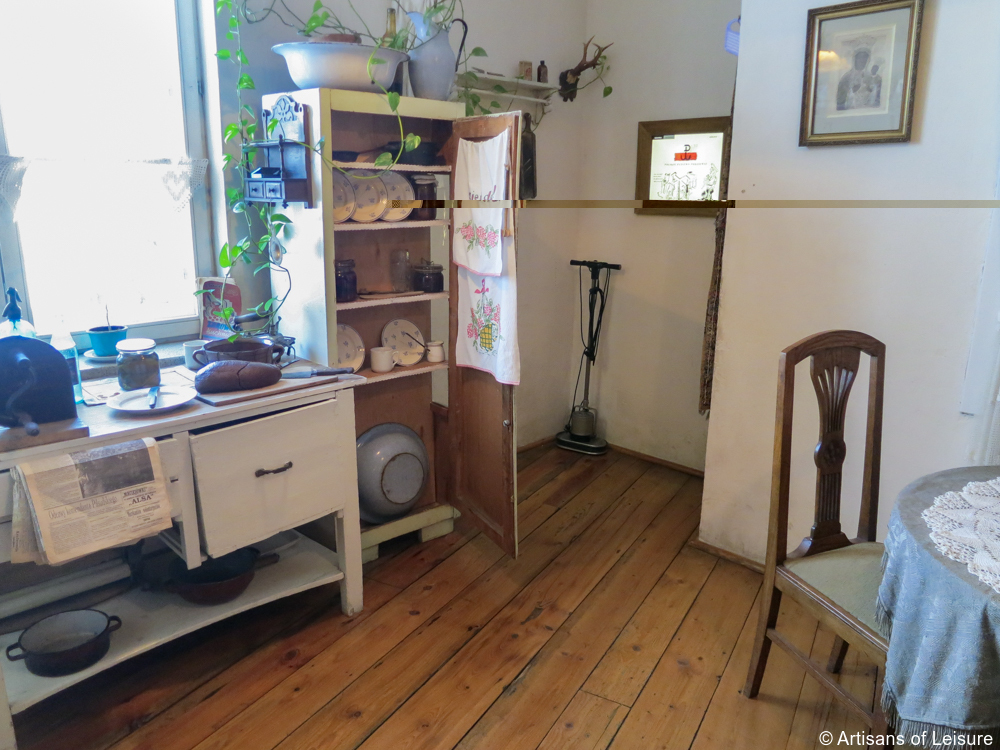 Wieliczka Salt Mine is an interesting excursion from Krakow. The UNESCO World Heritage Site is a former salt mine that was decorated by the miners over the years. In the magnificent St. Kinga's Chapel, salt-crystal chandeliers illuminate the walls and floors, where designs are carved into the mine's gray salt.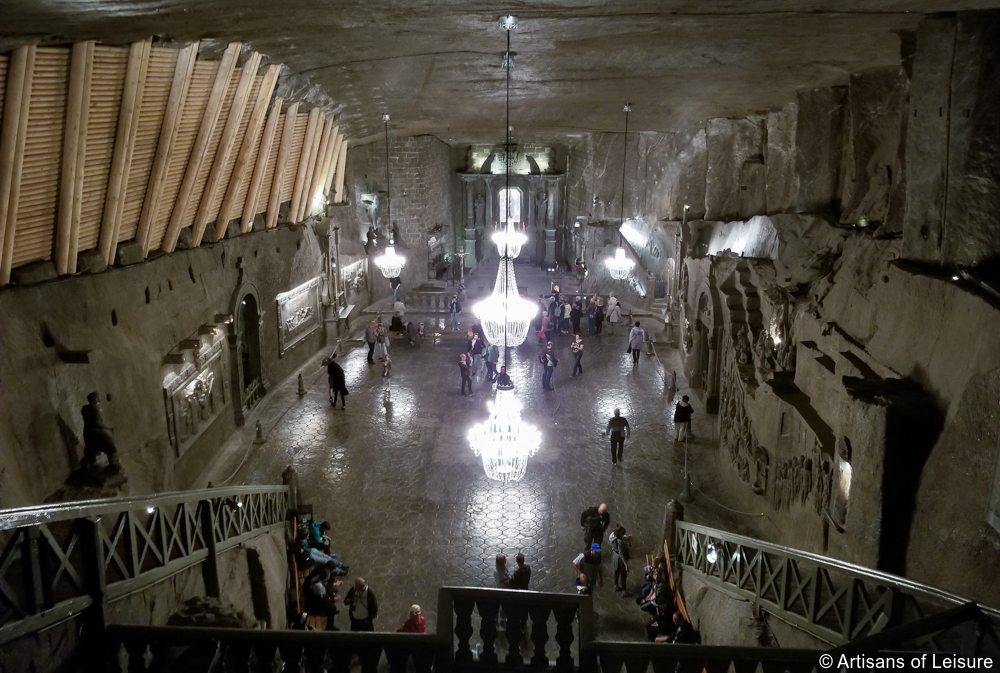 Krakow's Market Square is a popular gathering place at dusk.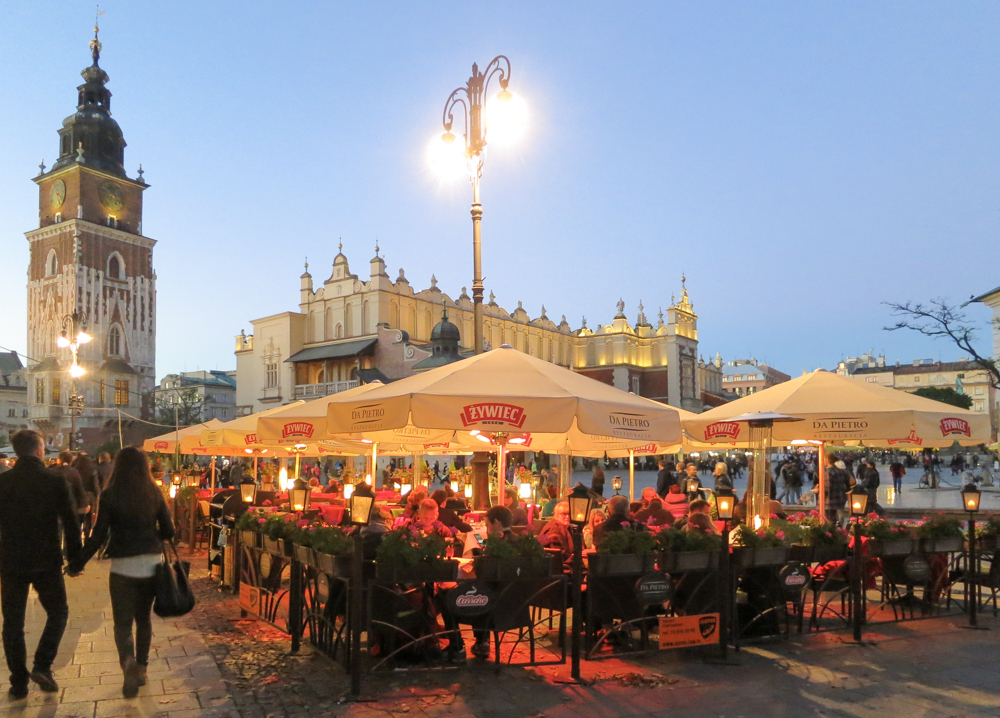 A night market in Krakow offers freshly grilled sausages and other treats.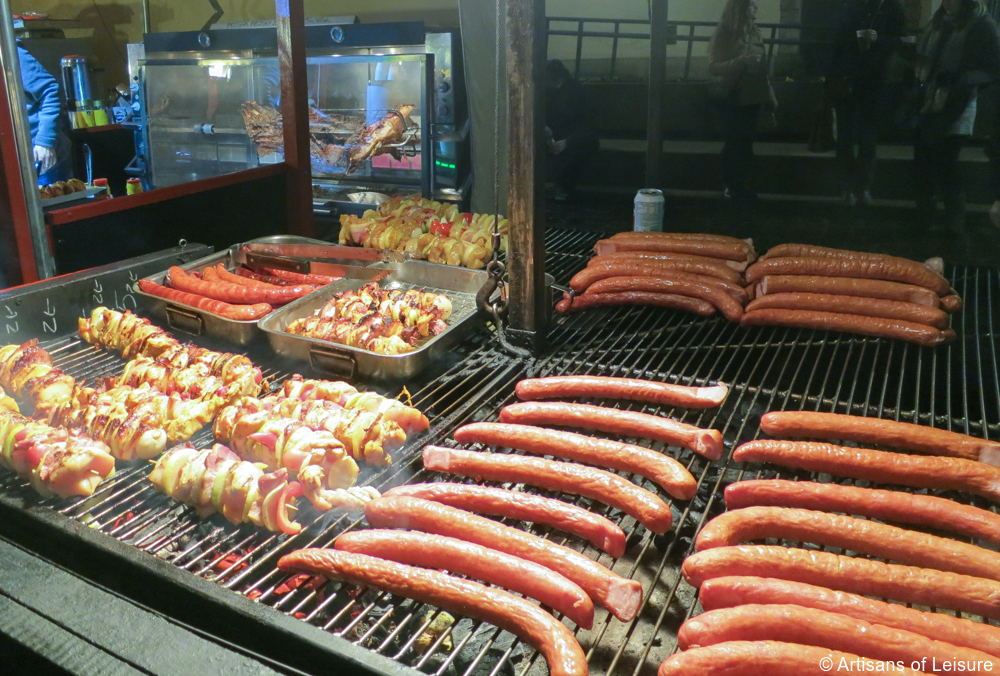 We enjoyed a classical music performance one evening in Krakow.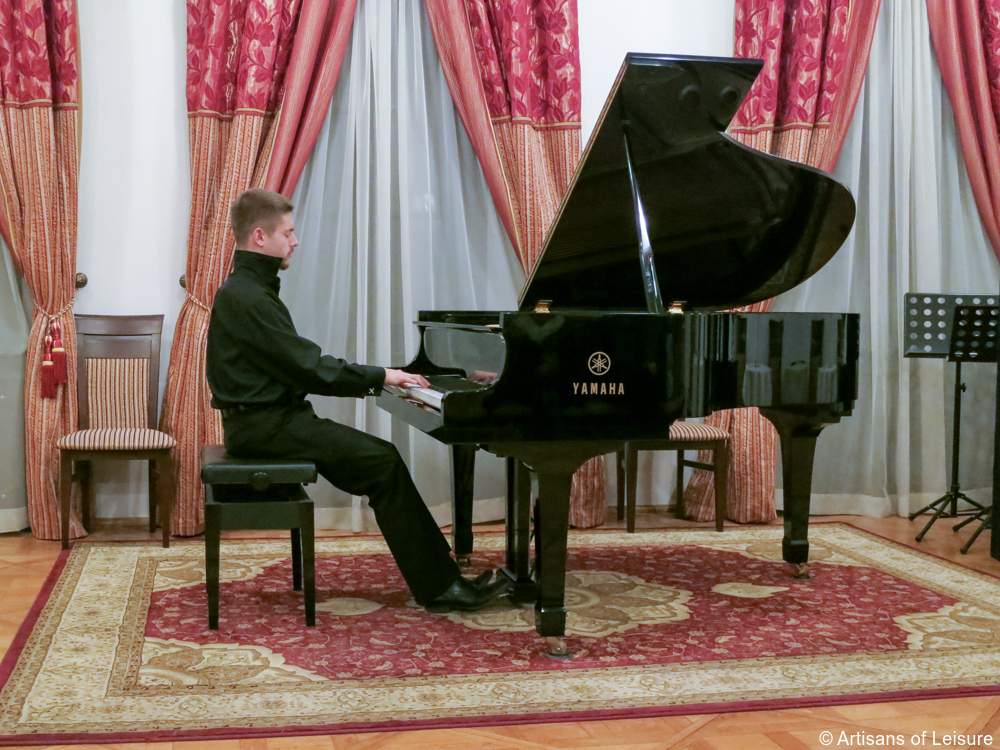 The Black Madonna of Czestochowa is a venerated icon that's housed in a beautiful monastery in the Polish town of Czestochowa. It can be visited as a long daytrip from Krakow, or in conjunction with Auschwitz en route between Warsaw and Krakow.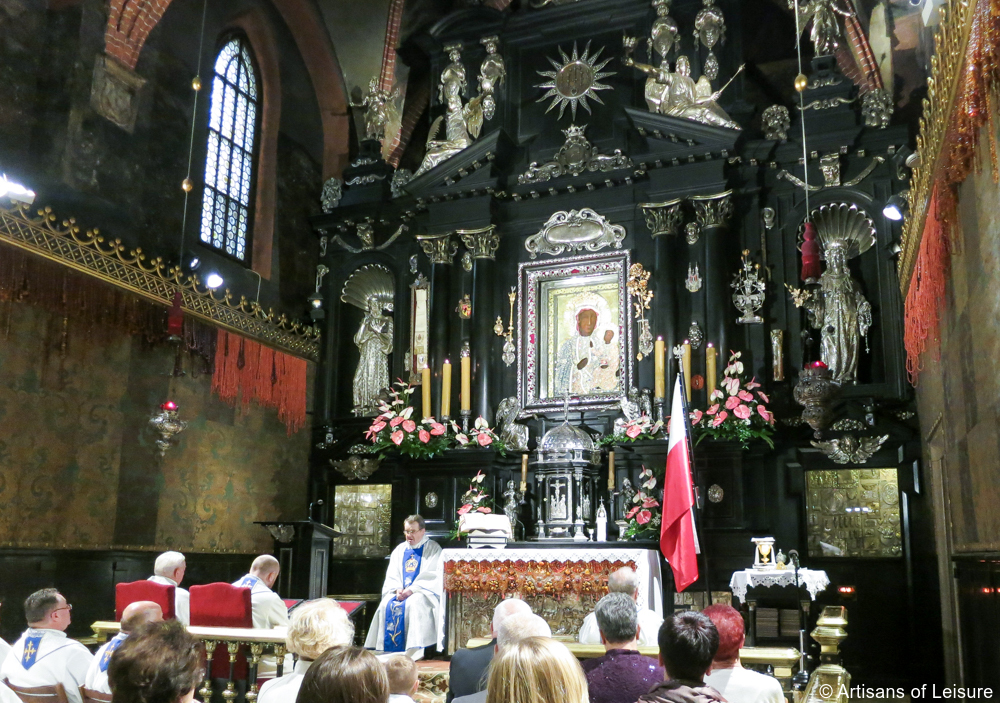 In Warsaw, we stayed in the Hotel Bristol, one of our preferred hotels in the Polish capital. Many of the lobby's Secessionist design elements, including the ceiling painting and the chandelier, are original.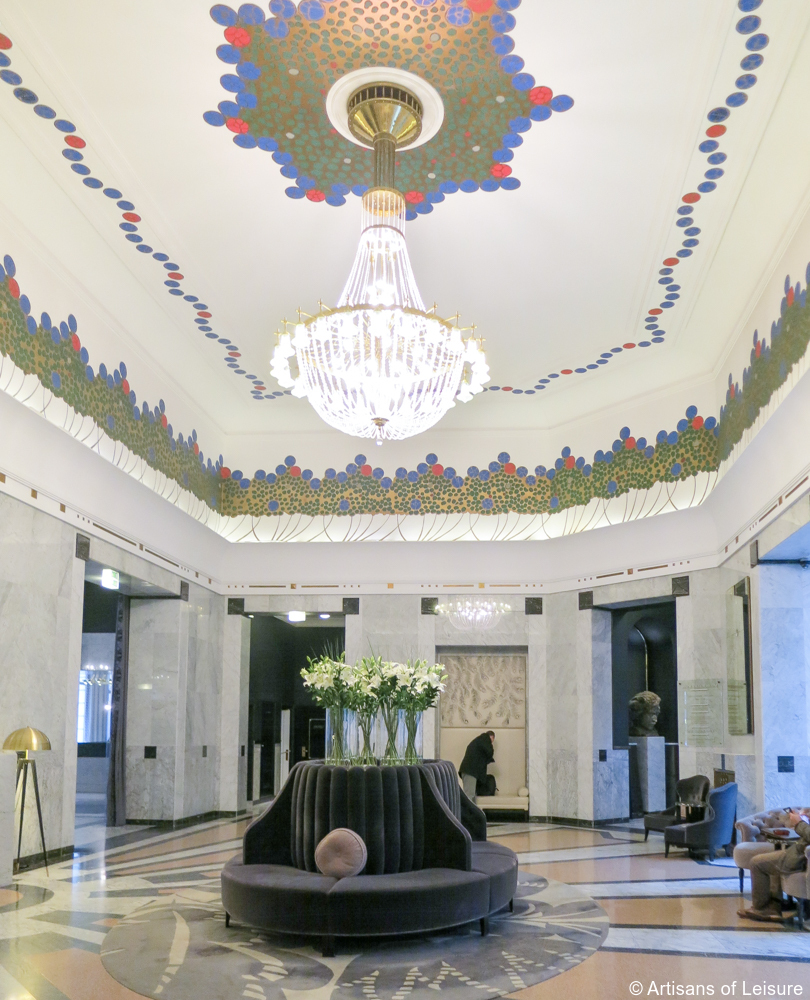 Our dinner at the restaurant inside the Hotel Bristol included Polish beef tartare with chopped pickles, onion and mushrooms.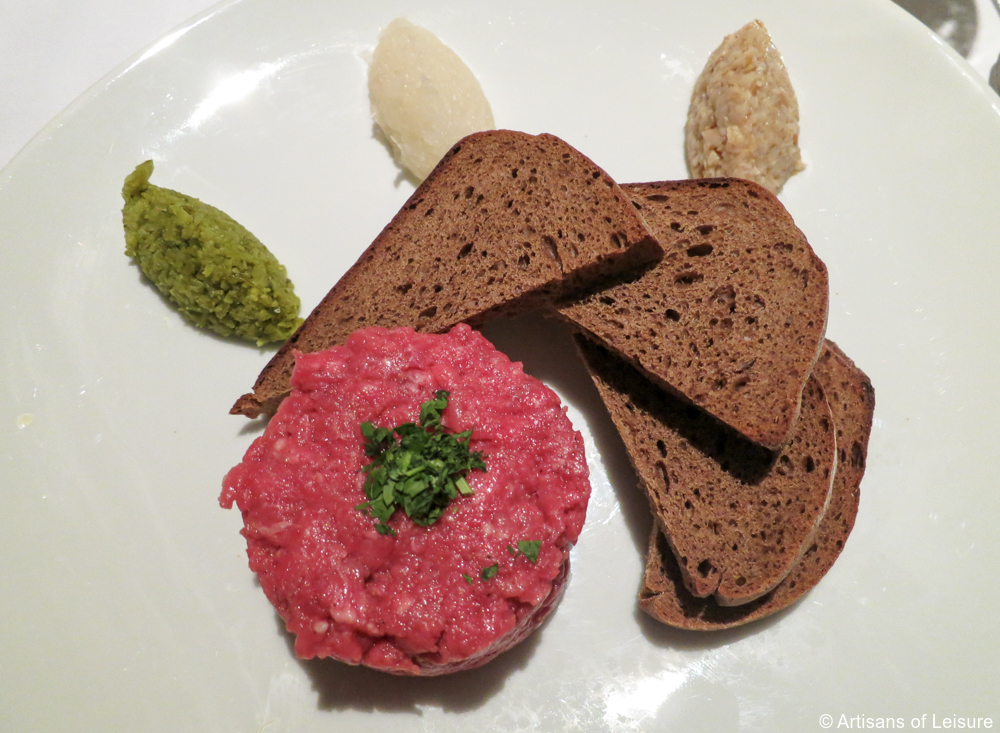 The A. Blikle pastry shop in Warsaw is renowned for donuts filled with rose jam.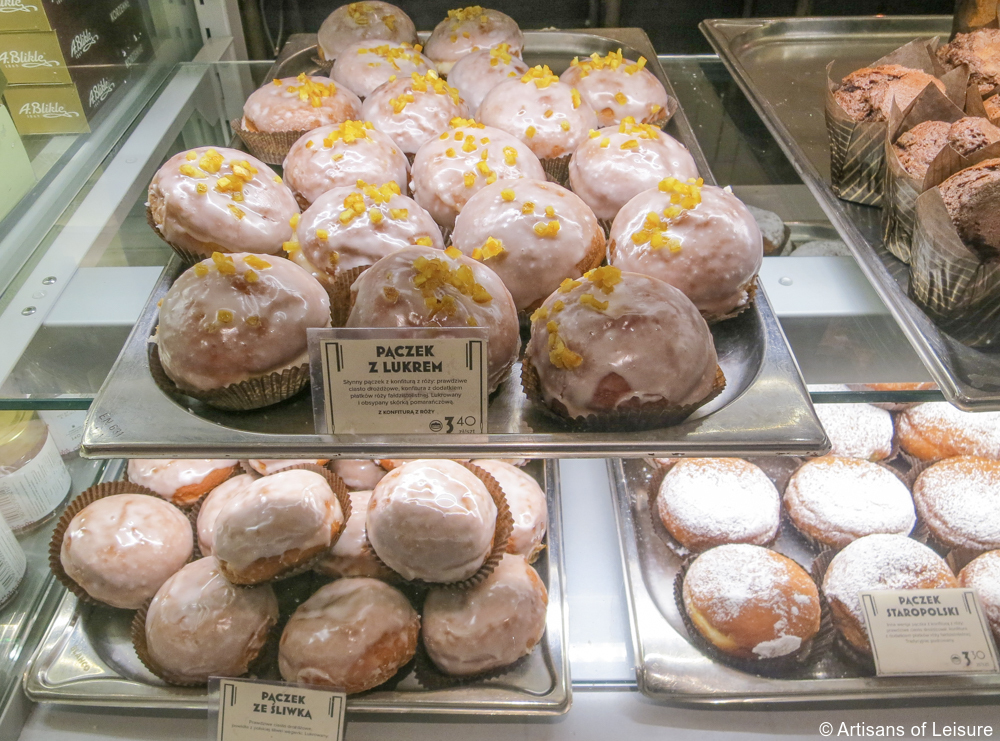 One of Chopin's pianos is on view in Warsaw's Chopin Museum, which is popular among music enthusiasts.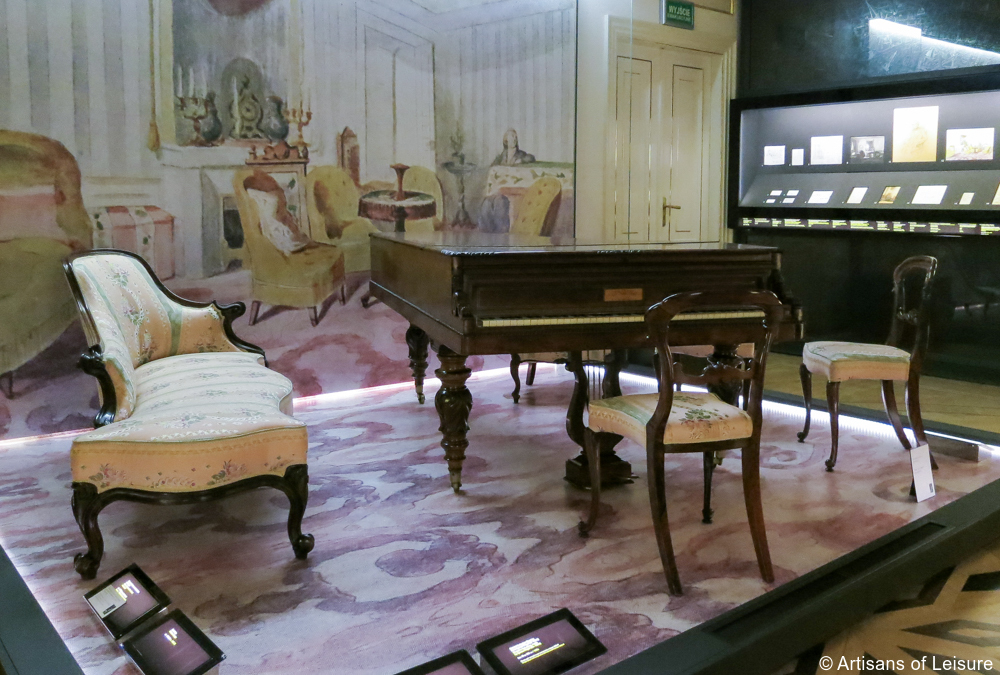 We found the POLIN (Museum of the History of Polish Jews) in Warsaw particularly fascinating and well done. Among the exhibits are a replica of an 18th-century wooden synagogue interior.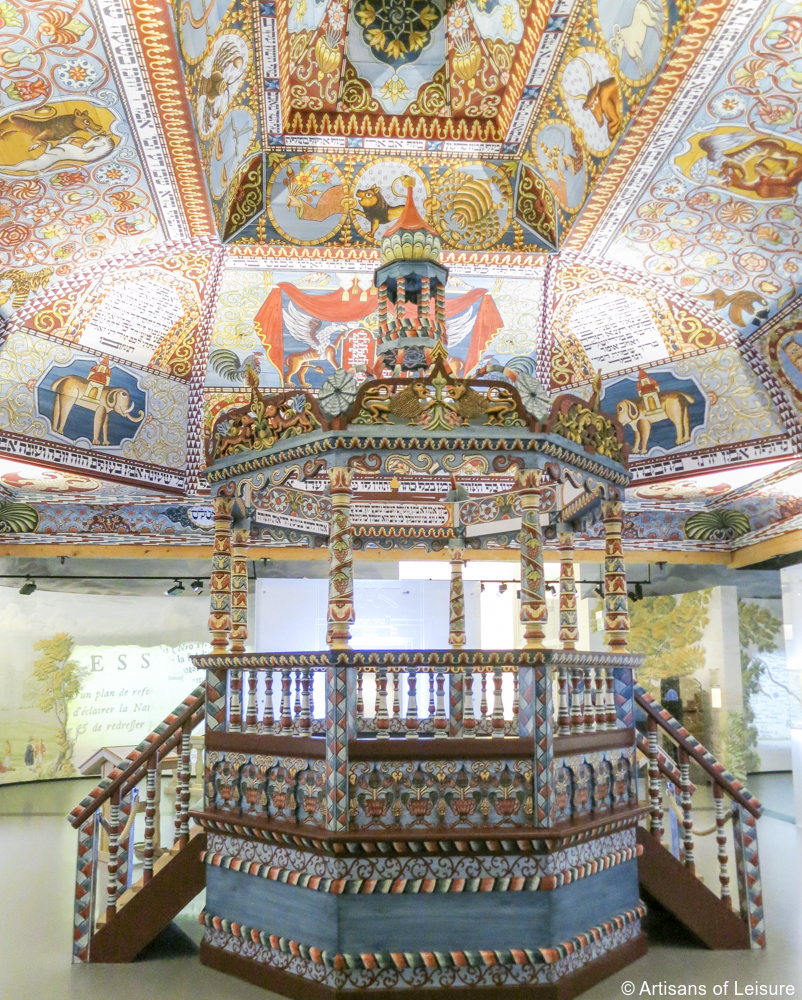 Contact Artisans of Leisure to arrange a private tour of Central Europe.
Destinations: Central Europe, Czech Republic, Europe, Hungary, Poland
Tags: architecture tours, art and design tours, Art Nouveau, Budapest, Central Europe tours, Czech Republic tours, Four Seasons Hotel Gresham Palace, Hungarian wine, Hungary tours, Jewish tour Budapest, Jewish tour Poland, Jewish tour Prague, Jewish tours, Krakow, Luxury Poland tours, Municipal House, Poland tours, Prague, Prague tours, spa, Strahov Monastery, synagogues, Szechenyi Baths, Szentendre, UNESCO, Warsaw, wine tours