November 29, 2015
Exclusive Experience: A Private Tour of the Strahov Library in Prague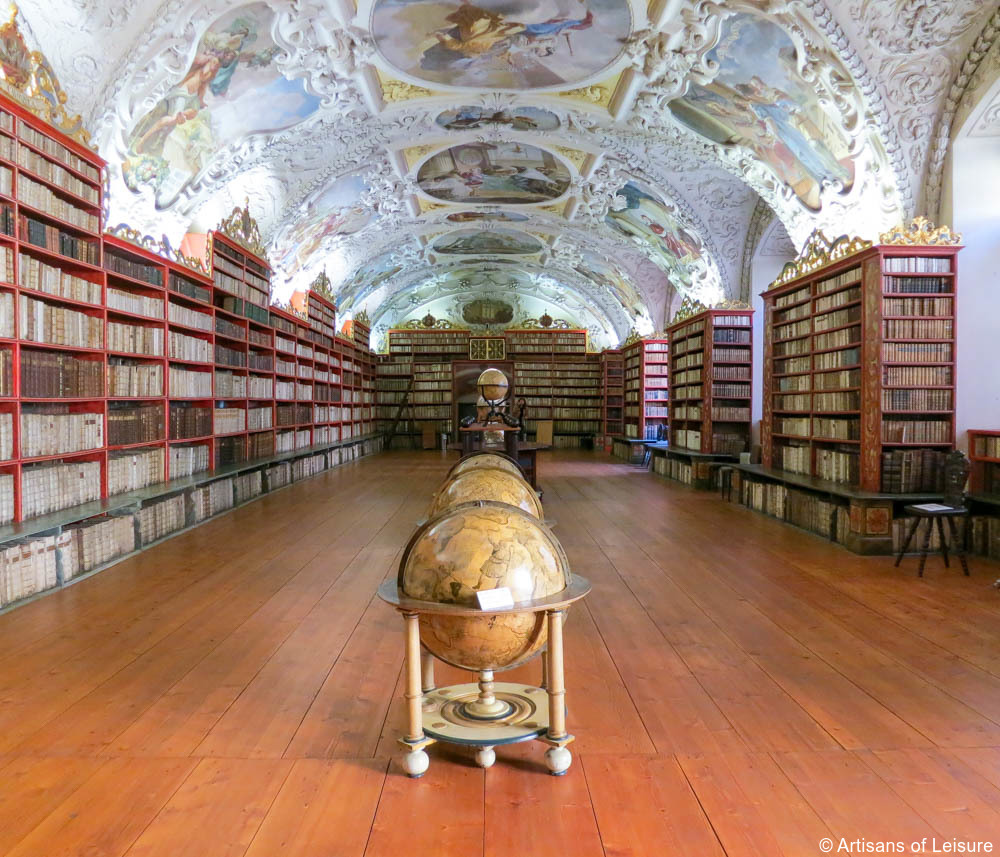 Some of our favorite places to visit around the world are libraries, with their collections of unique objects, rare manuscripts, and beautiful works of art that are lesser known yet no less impressive than their counterparts in busy museums. In Prague, Artisans of Leisure arranges private tours of the magnificent Strahov Library, part of the 12th-century Strahov Abbey.
The vaulted ceilings of the 17th-century Theological Hall (above) are detailed with intricate stuccowork and frescoes depicting religious scenes.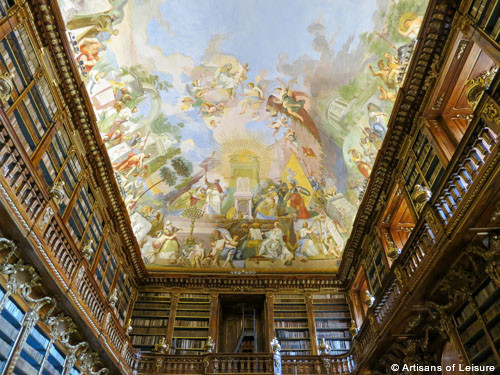 The Philosophical Hall (above), which dates to the late 18th century, contains thousands of volumes in its vast walnut shelves beneath a frescoed ceiling laden with epistemological imagery.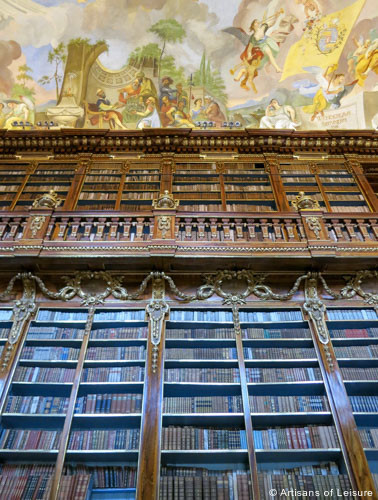 Centuries-old books on botany in the Philosophical Hall hide samples of the various flora discussed in their pages.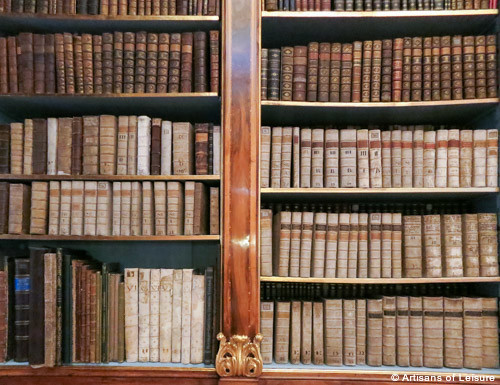 Select books are displayed open in glass cabinets, allowing visitors a peek at their treasures.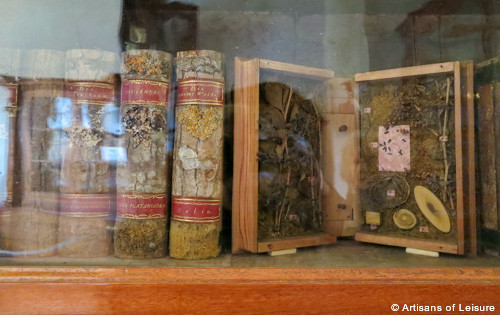 Another highlight is the library's cabinet of curiosities, which includes the preserved remains of a dodo, the extinct bird that famously roamed the island of Mauritius until the 1600s.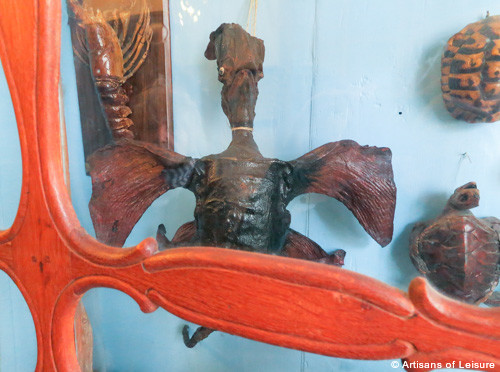 Artisans of Leisure's Czech Republic tours include visits to the Strahov Library as part of comprehensive, private touring in Prague.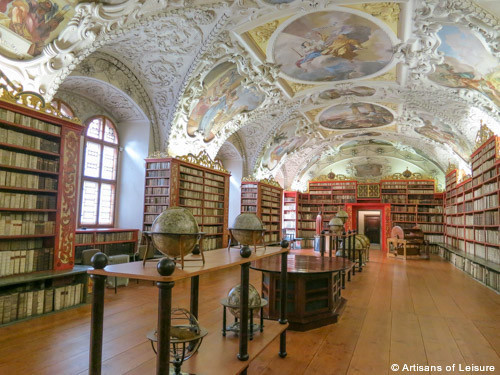 Prague also combines well with other locations in Central Europe, including nearby Berlin, Vienna, Budapest and Krakow.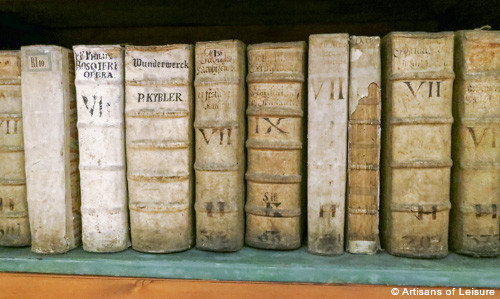 Contact an Artisans of Leisure Europe specialist to start planning.
Destinations: Central Europe, Czech Republic, Europe
Tags: architecture, art, books, botany, Central Europe, Czech Republic, design, Europe tours, exclusive experiences, libraries, Prague, Prague tours, rare, religious, Strahov Library, tours