December 3, 2015
Luxury Travel Gift Ideas: One-of-a-kind Private Tours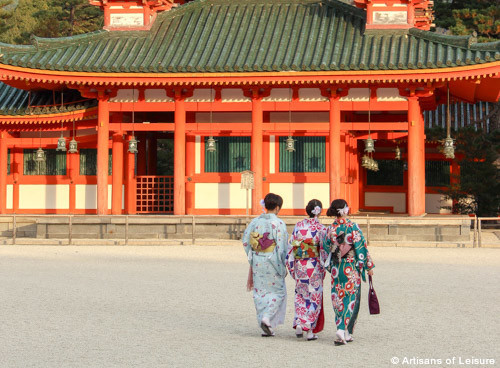 Need ideas for unique luxury gifts? Give the gift of travel!
Artisans of Leisure arranges exclusive, bespoke private tours around the world. Here's some inspiration for the ultimate one-of-a-kind luxury travel gift for everyone on your list:
FOR THE FAMILY…
Highlights of Italy
Family Tour of Australia
Family Tour of Peru
Family Tour of England
FOR A SIGNIFICANT OTHER…
Best of Japan
Romantic Thailand
Romantic India
FOR ART BUFFS…
Amsterdam in Depth
Arts & Crafts of Morocco
Italy for Art Lovers
FOR FOODIES…
Food & Wine Tour: Bordeaux to Rioja
Vietnam for Foodies
Culinary Tour of Sicily
FOR GRANDPARENTS…
Luxuries of England & Scotland
Budapest, Vienna, Prague
Malaria-free South Africa
Highlights of China & Hong Kong
FOR WILDLIFE LOVERS…
Classic South Africa, Botswana & Victoria Falls
Luxury Tanzania in a Week
Exclusive India
Land-based Tour of the Galapagos
FOR THE ADVENTURER…
Machu Picchu & Easter Island
Best of the Himalayas: Bhutan, Nepal & Tibet
Highlights of Iceland
FOR SOMEONE WHO HAS EVERYTHING…
Give an Artisans of Leisure luxury travel gift certificate in any denomination.
View all of our private luxury tours or contact Artisans of Leisure to start planning.