Introduction to India
(10 Days)
Delhi, Agra, Jaipur, Udaipur
Essence of India
(13 Days)
Delhi, Agra, Jaipur, Udaipur, Mumbai
India's Golden Triangle
(7 Days)
Delhi, Agra, Jaipur
Exclusive India
(15 Days)
Delhi, Agra, Ranthambore, Amanbagh, Jaipur, Udaipur, Mumbai
Family Tour of India
(11 Days)
Delhi, Agra, Ranthambore, Jaipur, Mumbai
Highlights of India
(13 Days)
Delhi, Varanasi, Agra, Jaipur, Udaipur, Mumbai
India in Style
(17 Days)
Delhi, Agra, Jaipur, Udaipur, Mumbai, Hyderabad
Introduction to Southern India
(8 Days)
Mumbai, Kochi (Cochin), Backwaters of Kerala
Journey Through India
(21 Days)
Delhi, Varanasi, Agra, Ranthambore safari, Jaipur, Udaipur, Mumbai, Chennai, Hyderabad
Romantic India
(15 Days)
Delhi, Agra, Jaipur, Udaipur, Goa, Mumbai
Best of Rajasthan & Beyond
(16 Days)
Delhi, Agra, Jaipur, Jaisalmer, Jodhpur, Udaipur, Mumbai
Best of Southern India
(13 Days)
Chennai, Kochi (Cochin), Backwaters of Kerala, Hyderabad, Mumbai
Ayurveda Highlights of India
(8 Days)
Delhi, Himalayas & Rishikesh
Art & Temples of India
(18 Days)
Delhi, Varanasi, Khajuraho & Panna National Park, Agra, Jaipur, Udaipur, Ajanta & Ellora Caves, Mumbai
Culinary Tour of India
(13 Days)
Delhi, Udaipur, Mumbai, Chennai
Multi-country Tours
Best of Bhutan & India
(18 Days)
Delhi, Thimphu, Punakha, Paro, Agra, Jaipur, Udaipur, Mumbai
Highlights of India & Nepal
(13 Days)
Delhi, Varanasi, Kathmandu & Kathmandu Valley, Agra, Jaipur
Southern India & Sri Lanka
(12 Days)
Mumbai, Cochin, Backwaters of Kerala, Colombo, Cultural Triangle, Galle
Best of India & the Maldives
(15 Days)
Delhi, Agra, Jaipur, Udaipur, Mumbai, Maldives
Hiking and Wellness Tour of Bhutan & India
(14 Days)
Delhi, Thimphu, Punakha, Paro, Himalayas & Rishikesh
Southern India & Sri Lanka
(12 Days - Departs Daily on a Private Basis)
Mumbai, Cochin, Backwaters of Kerala, Colombo, Cultural Triangle, Galle
This private tour features the best of southern India and Sri Lanka, as well as the finest accommodation in each location. It includes private cultural touring in the historic districts of Kochi and Galle, a private cruise through the Backwaters of Kerala, the ancient citadel of Sigiriya, a private elephant experience and more.
Begin in exciting Mumbai (Bombay), the economic capital of India and the home of the Bollywood film industry. During private touring, explore the lively food and art scene, walk along the waterfront, visit the most interesting neighborhoods to browse boutiques or stop in cafes, visit Crawford Market, tour top cultural attractions such as Prince of Wales Museum and UNESCO-listed Victorian architecture, walk through bazaars dedicated to flowers and jewelry, tour contemporary art galleries or see Dhobi Ghat, a famous open-air laundry. Upon request, we can also arrange Jewish touring or in-depth culinary touring in Mumbai. One day, take a private boat ride to Elephant Island and the Elephanta Caves, a UNESCO-listed site of rock-cut Hindu cave temples. Artisans of Leisure can also make reservations at Mumbai's top restaurants or tickets for Bollywood shows.
Next, fly to Kochi (Cochin), an evocative harbor town in the state of Kerala that stretches across islands and peninsulas on the edge of the Arabian Sea. During private touring, experience the city's rich history as a major port for Portuguese, British, Dutch, Chinese and Jewish traders. Walk through historic Fort Kochi, and see highlights such as St. Francis Church, Paradesi Synagogue, Mattancherry Palace and the Chinese fishing nets. Perhaps browse for antiques at local boutiques, or peruse fragrant spice shops. One evening, enjoy a performance of Kathakali dance, a local art form involving colorful makeup, elaborate costumes and stylized movements.
Then, transfer to a waterfront resort in Kumarakom, the perfect base for exploring the Backwaters of Kerala, a vast network of lagoons, canals and lakes. One day, take a leisurely private cruise through the picturesque backwaters past palm trees and rice paddies, and see villagers going about their daily lives. Also enjoy ample time to relax at your resort, and perhaps indulge in Ayurvedic treatments, a specialty of southern India.
Fly to Colombo, Sri Lanka's largest city, and enjoy private touring of historic sites, bustling markets and interesting neighborhoods.
Next, explore the Cultural Triangle, a region filled with fascinating UNESCO World Heritage Sites. Visit Sigiriya, an ancient rock citadel that's Sri Lanka's most spectacular attraction. See the Sigiriya Damsels frescoes, which were painted on the rock walls centuries ago, and climb to the top of the rock to explore the ruins of a fifth-century palace and take in panoramic views over farmland, forests, lakes and mountains. Also tour the ruined palaces and stone sculptures in the ancient Buddhist city of Polonnaruwa or see Dambulla's impressive cave temples filled with Buddhist sculptures and vibrant religious paintings.
One afternoon, enjoy a private elephant experience at a local lake, including bathing the elephants, feeding them and walking next to them, if desired.
Continue to Galle, an ancient fortified port and UNESCO site with a colonial-era atmosphere and unique mix of cultures. Stay in the heart of the Galle Fort historic district at Amangalla, one of the finest and most romantic luxury resorts in Sri Lanka. During private touring, visit local museums, explore evocative backstreets, walk on the sea walls to the lighthouse, look for reminders of the Dutch and British colonial years, observe daily life, and browse local shops, some of the best in Sri Lanka. Also, enjoy flexible private excursions to regional highlights such as a sea turtle hatchery, a traditional mask workshop, a lace-making workshop, a folk museum dedicated to preserving Sri Lanka's traditions, and the private country estate of Geoffrey Bawa, Sri Lanka's most acclaimed modern architect.
This tour can easily be extended with time in other popular destinations in India and Sri Lanka.
Itinerary Overview
Day 1
Arrive Mumbai, India


Private transfer to hotel for 2 nights

Day 2
Mumbai


Full-day private city tour. Evening Bollywood movie

Day 3

Mumbai – Kochi (Cochin)
Private transfer to airport for flight. Private arrival transfer to hotel for 2 nights. Afternoon private city tour

Day 4
Kochi (Cochin)


Full-day private tour. Evening dance or martial arts performance

Day 5
Kochi (Cochin) – Backwaters of Kerala


Private transfer to Backwaters of Kerala and lake resort for 2 nights

Day 6
Backwaters of Kerala


Half-day cruise through the backwaters *Upon request, an overnight on a houseboat can be arranged

Day 7
Backwaters of Kerala – Kochi (Cochin) – Colombo, Sri Lanka


Private transfer to airport for international flight (flight not included) to Sri Lanka. Private arrival transfer to hotel for 1 night. Afternoon flexible private city tour

Day 8
Colombo – Cultural Triangle


Scheduled flight or private transfer to hotel for 2 nights. Afternoon private experience to learn about elephants

Day 9
Cultural Triangle: Sigiriya & Polonnaruwa or Dambulla
Full-day private tour
Day 10
Cultural Triangle – Galle


Private transfer to airport for scheduled flight to Colombo. Private arrival transfer to hotel for 2 nights. Afternoon private tour

Day 11
Galle & environs


Full-day flexible private tour of the region

Day 12
Depart Galle
Private airport transfer
Hotels
| | |
| --- | --- |
| Mumbai: | The Oberoi Mumbai or The Taj Mahal Palace |
| Kochi: | Taj Malabar or Brunton Boatyard |
| Backwaters of Kerala: | Kumarakom Lake Resort |
| Colombo: | Shangri-La Colombo or Tintagel |
| Cultural Triangle: | Water Garden Sigiriya |
| Galle: | Amangalla |
Cost
| | |
| --- | --- |
| $12,665 | Per person (double occupancy) |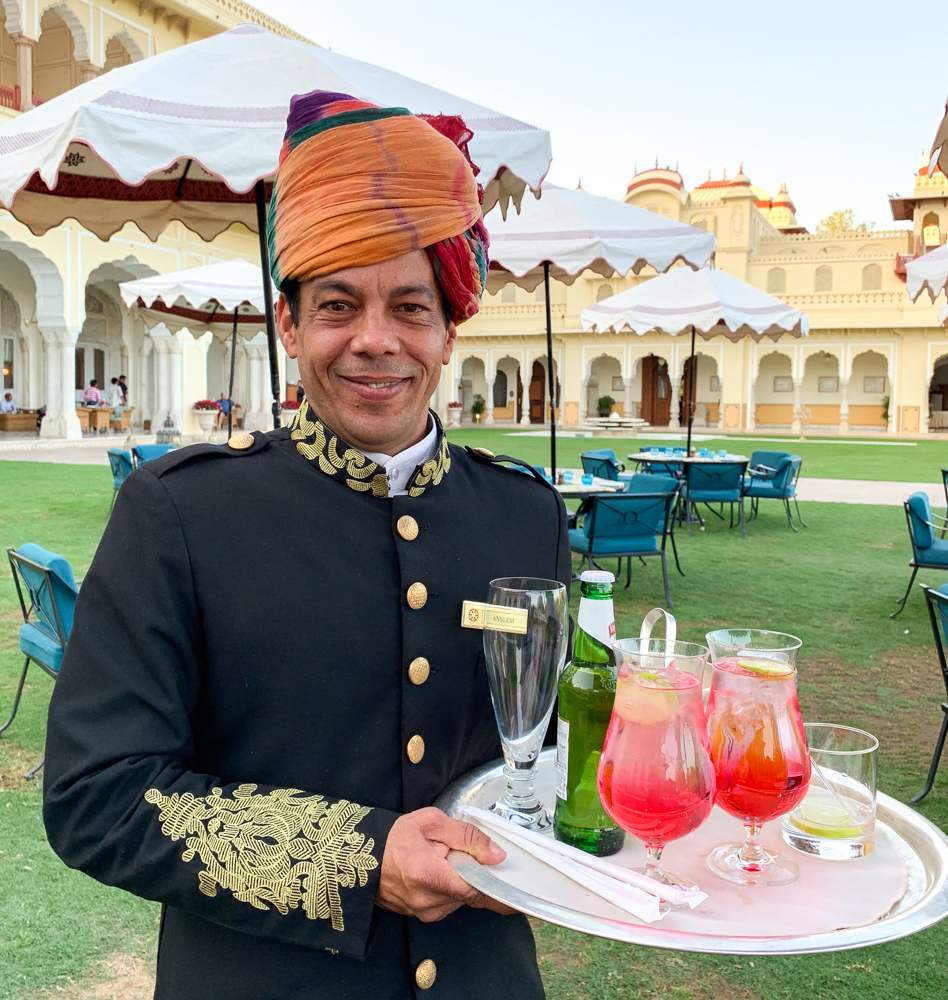 Introduction to India
(10 Days)
Delhi, Agra, Jaipur, Udaipur
Essence of India
(13 Days)
Delhi, Agra, Jaipur, Udaipur, Mumbai
India's Golden Triangle
(7 Days)
Delhi, Agra, Jaipur
Exclusive India
(15 Days)
Delhi, Agra, Ranthambore, Amanbagh, Jaipur, Udaipur, Mumbai
Family Tour of India
(11 Days)
Delhi, Agra, Ranthambore, Jaipur, Mumbai
Highlights of India
(13 Days)
Delhi, Varanasi, Agra, Jaipur, Udaipur, Mumbai
India in Style
(17 Days)
Delhi, Agra, Jaipur, Udaipur, Mumbai, Hyderabad
Introduction to Southern India
(8 Days)
Mumbai, Kochi (Cochin), Backwaters of Kerala
Journey Through India
(21 Days)
Delhi, Varanasi, Agra, Ranthambore safari, Jaipur, Udaipur, Mumbai, Chennai, Hyderabad
Romantic India
(15 Days)
Delhi, Agra, Jaipur, Udaipur, Goa, Mumbai
Best of Rajasthan & Beyond
(16 Days)
Delhi, Agra, Jaipur, Jaisalmer, Jodhpur, Udaipur, Mumbai
Best of Southern India
(13 Days)
Chennai, Kochi (Cochin), Backwaters of Kerala, Hyderabad, Mumbai
Ayurveda Highlights of India
(8 Days)
Delhi, Himalayas & Rishikesh
Art & Temples of India
(18 Days)
Delhi, Varanasi, Khajuraho & Panna National Park, Agra, Jaipur, Udaipur, Ajanta & Ellora Caves, Mumbai
Culinary Tour of India
(13 Days)
Delhi, Udaipur, Mumbai, Chennai
Multi-country Tours
Best of Bhutan & India
(18 Days)
Delhi, Thimphu, Punakha, Paro, Agra, Jaipur, Udaipur, Mumbai
Highlights of India & Nepal
(13 Days)
Delhi, Varanasi, Kathmandu & Kathmandu Valley, Agra, Jaipur
Southern India & Sri Lanka
(12 Days)
Mumbai, Cochin, Backwaters of Kerala, Colombo, Cultural Triangle, Galle
Best of India & the Maldives
(15 Days)
Delhi, Agra, Jaipur, Udaipur, Mumbai, Maldives
Hiking and Wellness Tour of Bhutan & India
(14 Days)
Delhi, Thimphu, Punakha, Paro, Himalayas & Rishikesh
Another extraordinary trip with exciting surprises, brilliant accommodations, terrific guides, excellent drivers…and the wonderful, well-planned itinerary. Your India expertise shines through.
~ M.G., Rancho Mirage, CA
India was a journey of a lifetime — our best trip ever. Everything exceeded our very high expectations. As Artisans of Leisure travelers, we were treated like royalty at each hotel. A perfect trip. A+++++++
~ P.F., Hatfield, PA
The India trip was outstanding, exquisite, and perfect. Artisans of Leisure is simply the best on the planet. 
~ C.M., San Antonio, TX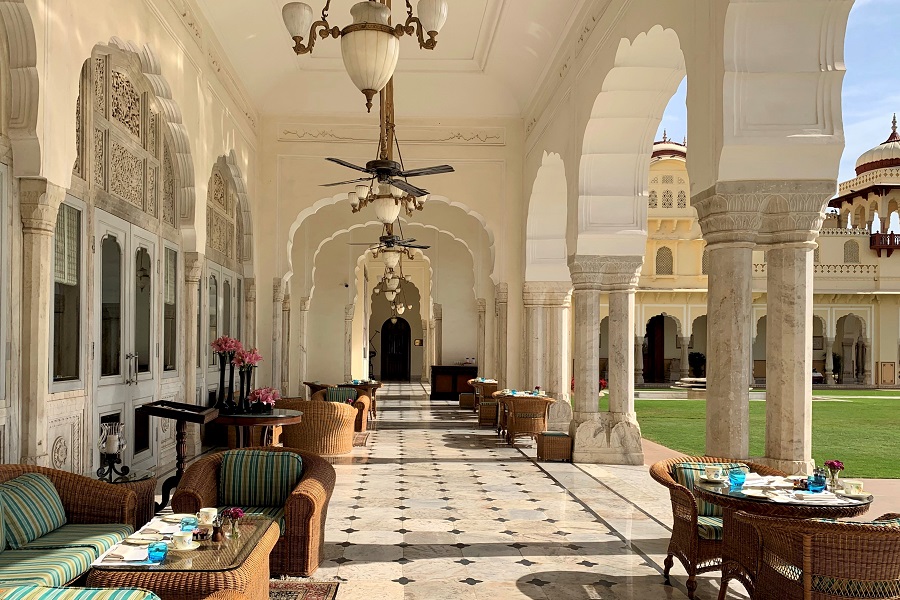 Recommended by:
Departures
Conde Nast Traveler
The New York Times
Wall Street Journal
Travel + Leisure
Town & Country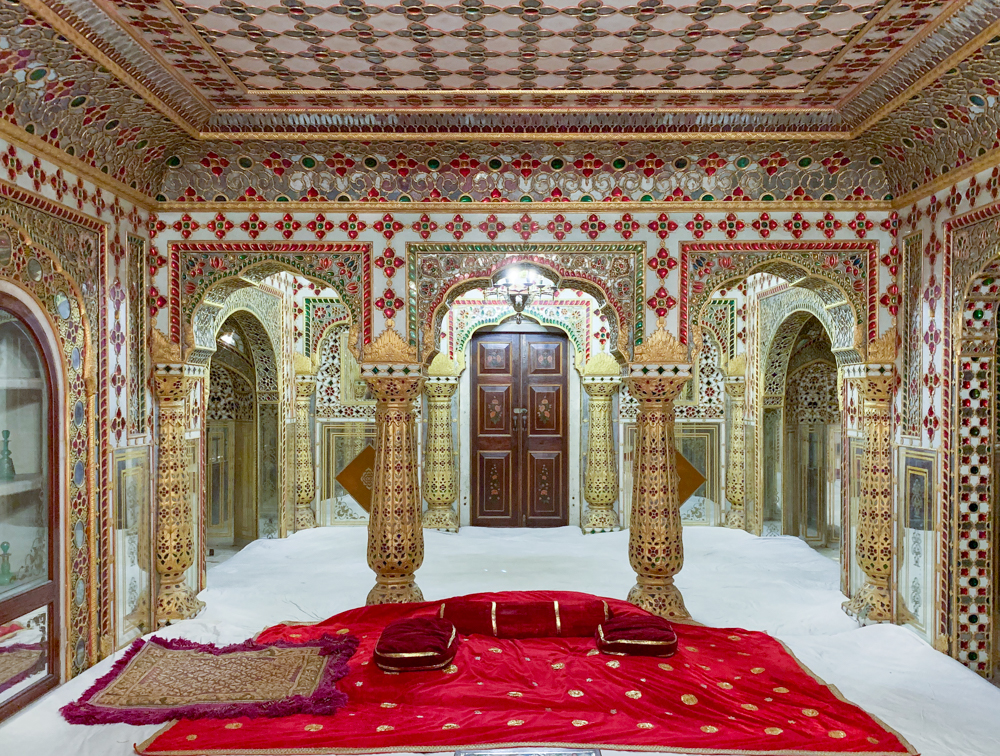 Hawa Mahal (Palace of Winds) in Jaipur
Must Stay: The Oberoi Amarvilas in Agra
Decorative Arts in the City Palace of Udaipur, India
A Private Cooking Class in Chennai, India
A Day with Dabbawallas in Mumbai, India
A Private India & Bhutan Tour: Our Travelers Share Their Photos
Luxury Tented Camps in Remote Northern India
Varanasi: One of India's Most Spiritual Destinations
Art Deco at Umaid Bhawan Palace in Jodhpur