October 13, 2019
Art Deco at Umaid Bhawan Palace in Jodhpur, India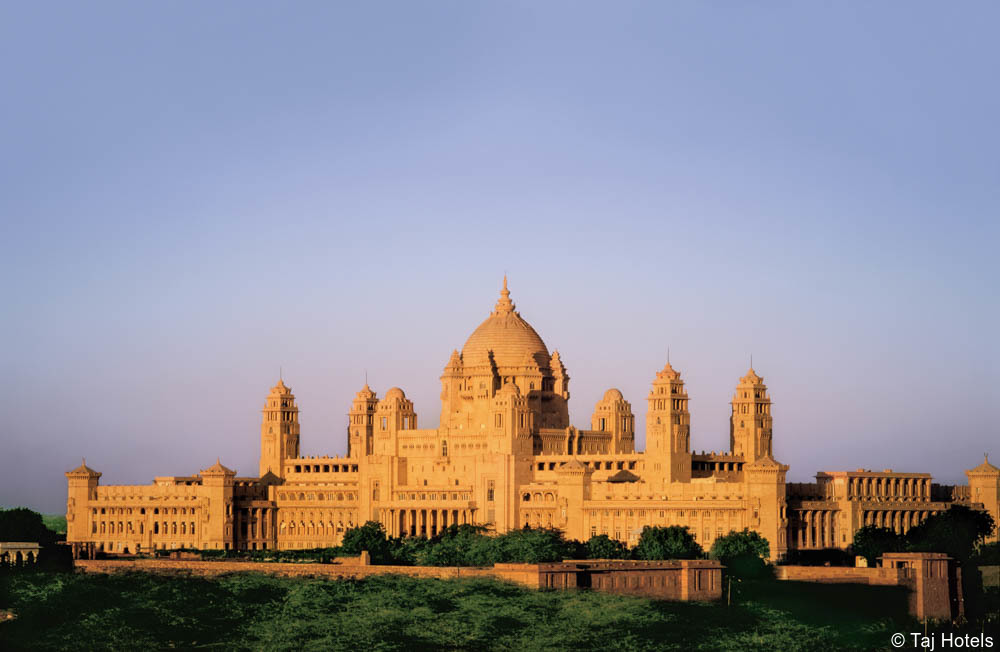 Many travelers are surprised to find that India has one of the largest concentrations of Art Deco design in the world.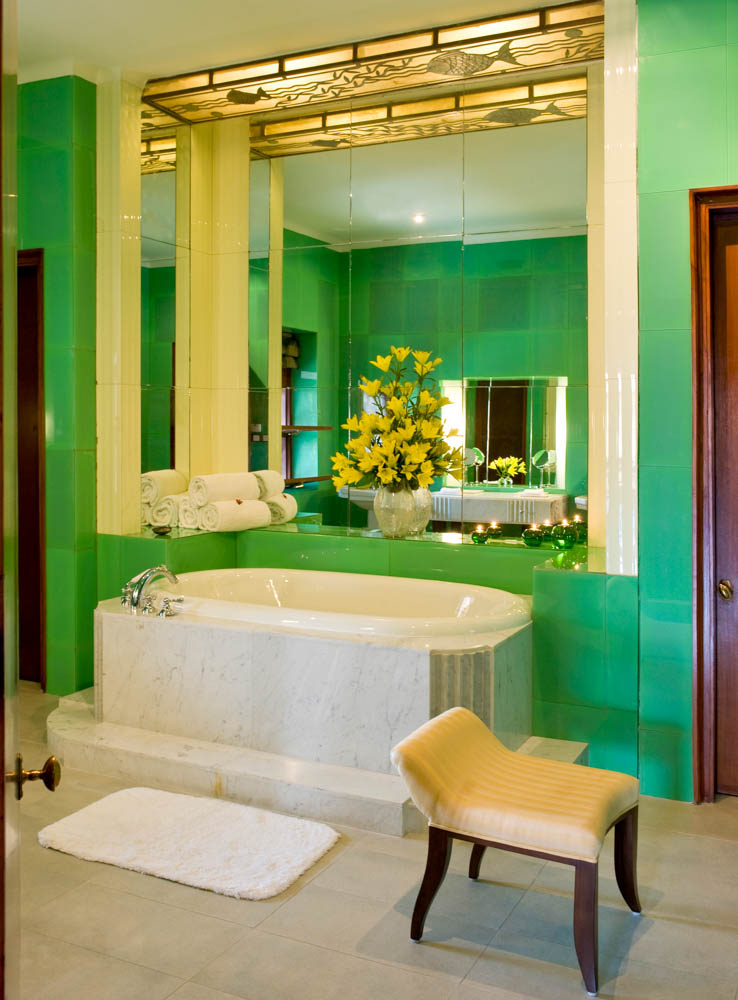 One of the most spectacular representations of Art Deco in India is the legendary Umaid Bhawan Palace in the heart of Rajasthan.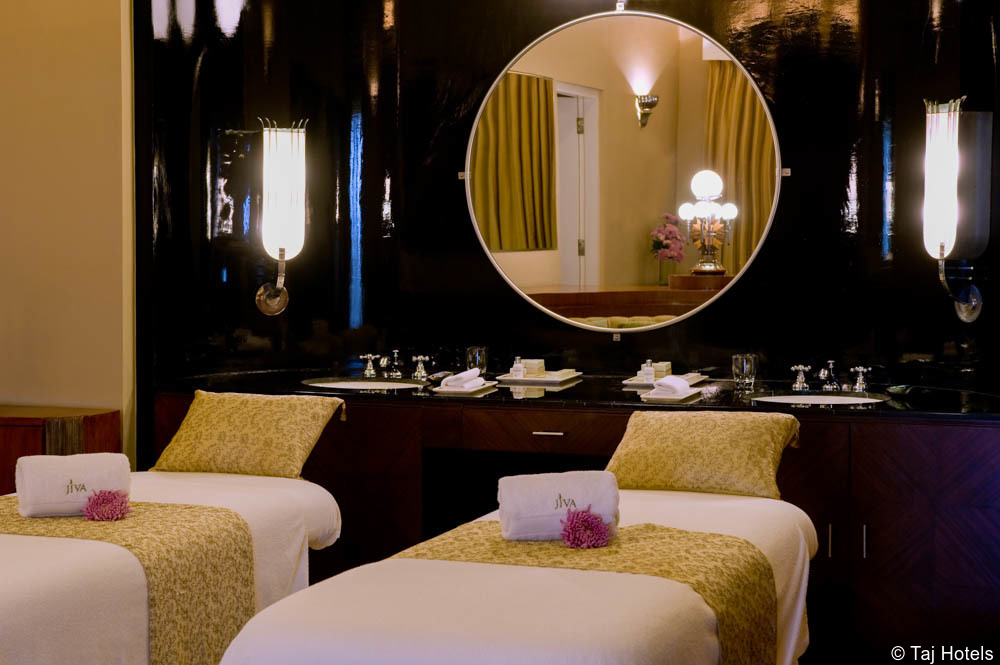 One of the largest royal residences in the world, it has been the private home of Jodhpur's royal family since its construction in the early 1940s. Today, part of the palace is a luxurious Taj hotel where our travelers enjoy the extensive gardens and stunning interiors during private cultural touring in Jodhpur.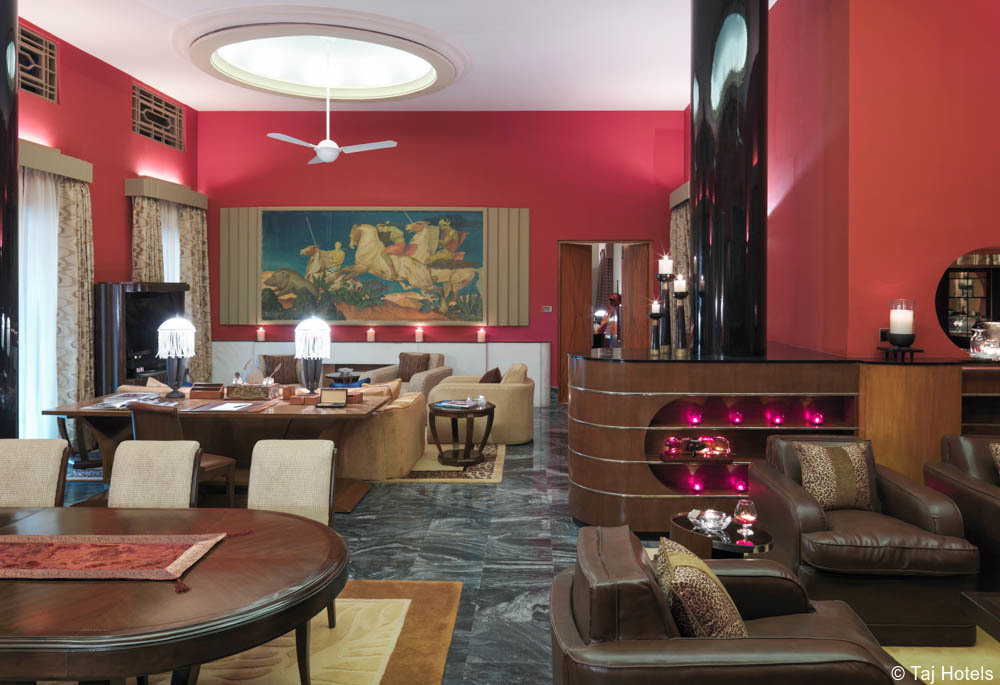 The Art Deco design movement that originated in 1920s Paris spread throughout Western Europe and the United States to India, where it continued well into the 1960s as a modern decorative style associated with the luxurious tastes of the upper classes.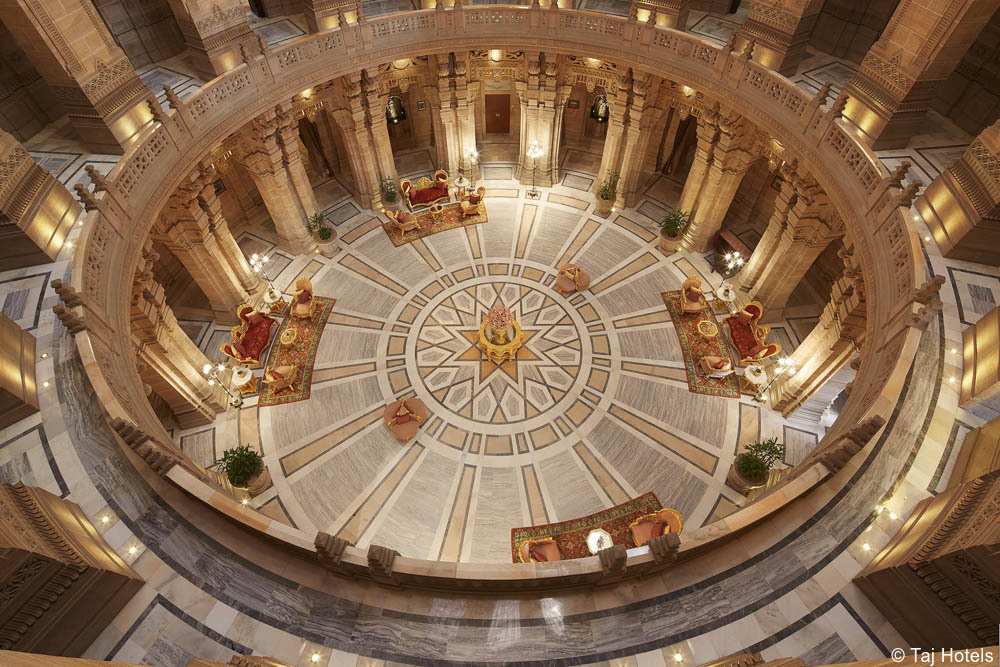 Designed by English architect Henry Lanchester, the Umaid Bhawan Palace represents a fusion of Eastern and Western architectural influences.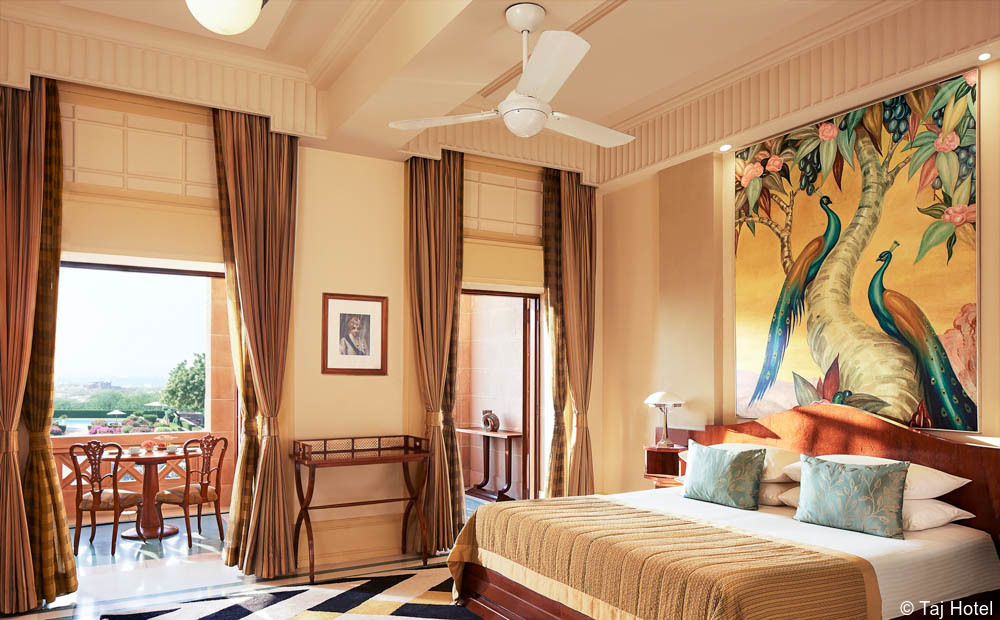 The golden sandstone Rajput exterior contrasts with the international Art Deco interiors that feature colorful murals, dark wood and gilt furniture…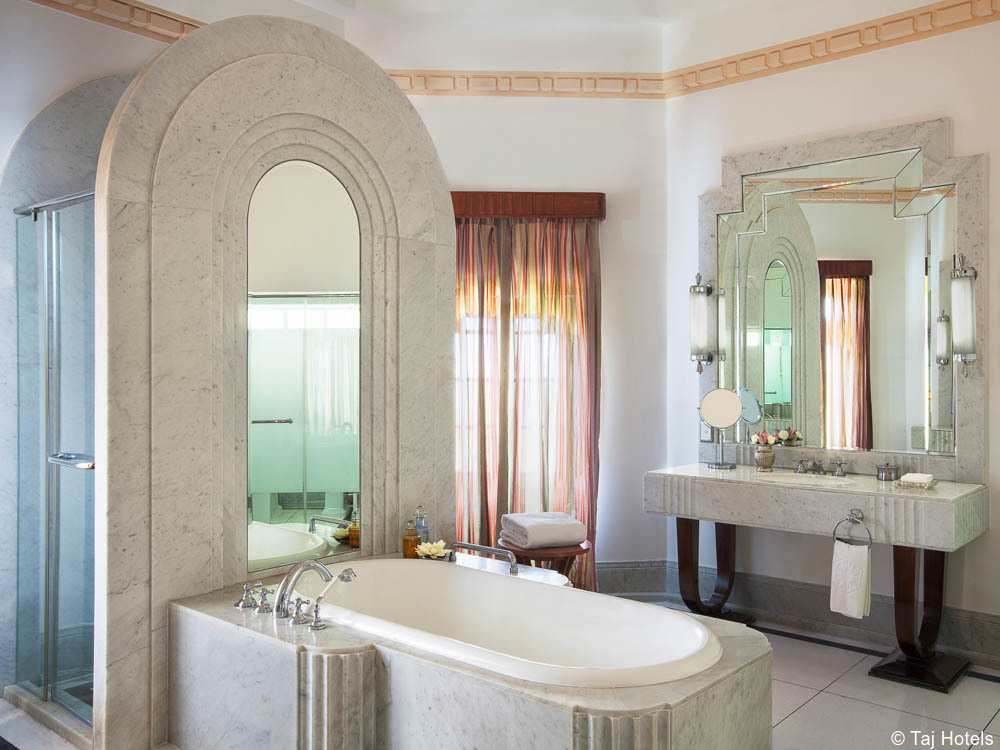 …marble and chrome elements…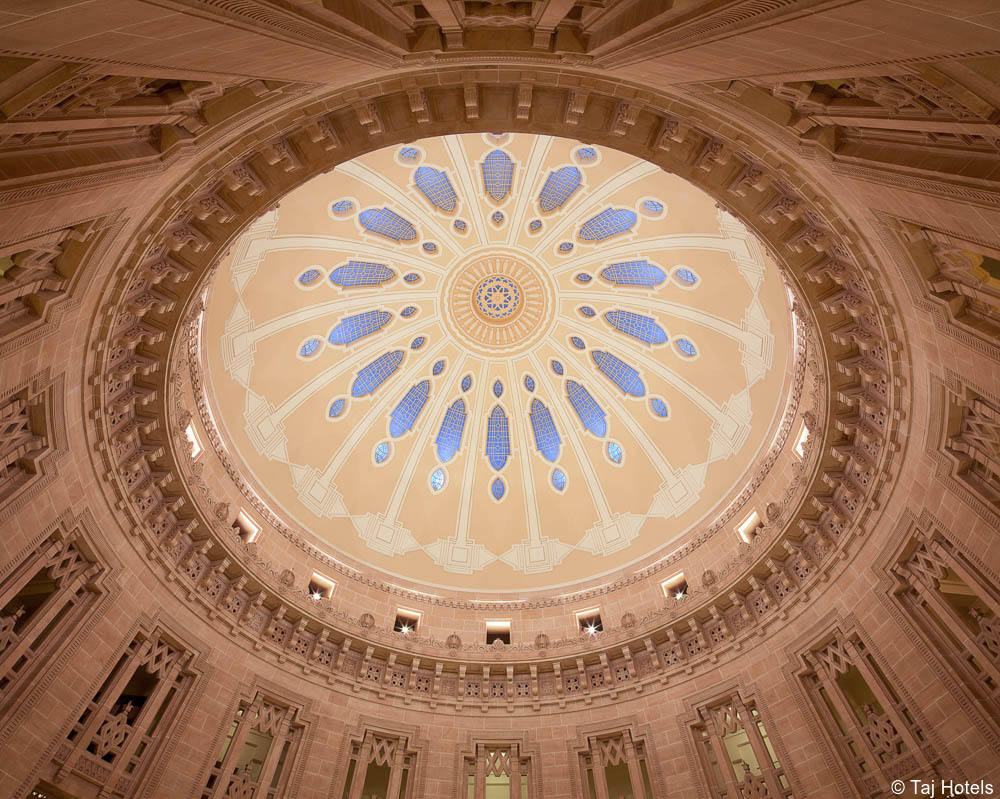 …over-the-top design details on a grand scale.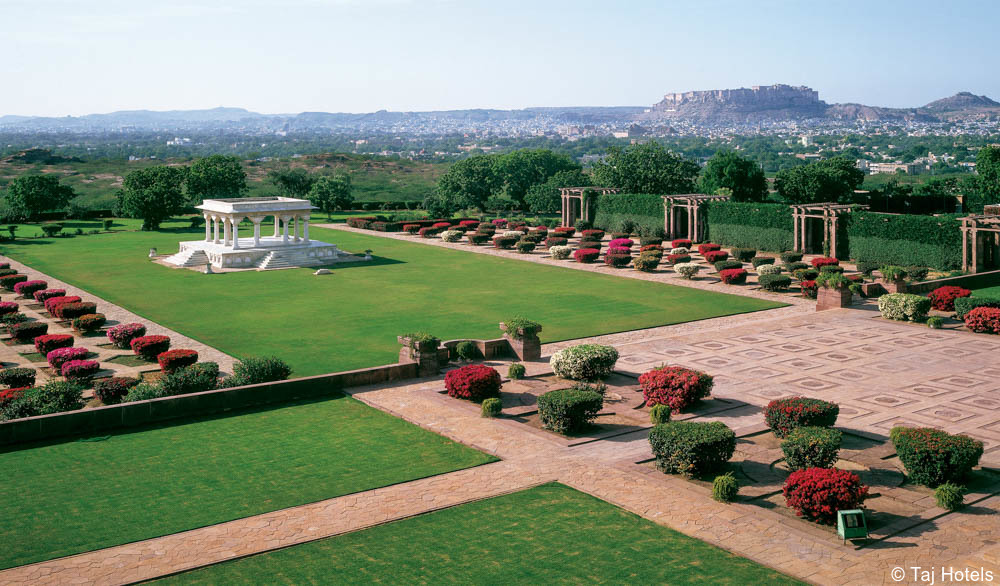 Acres of tranquil gardens surround the palace.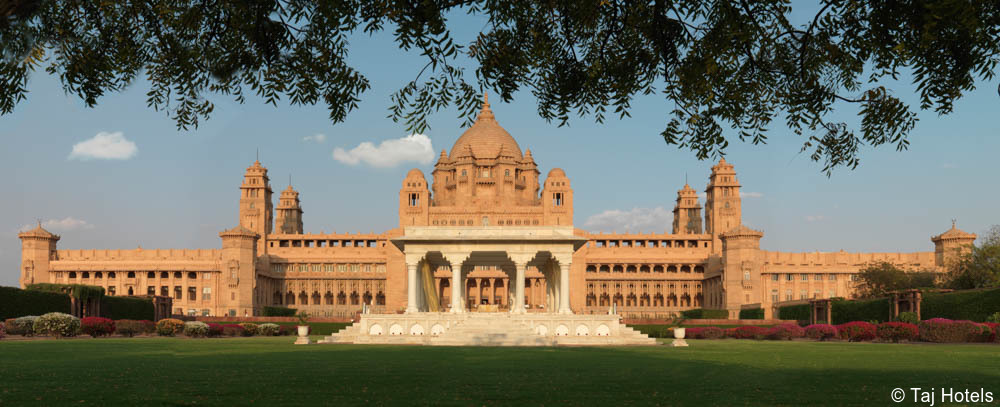 The design of the domes and towers are thought to have been inspired by Angkor Wat in Cambodia, adding another interesting layer to the aesthetic.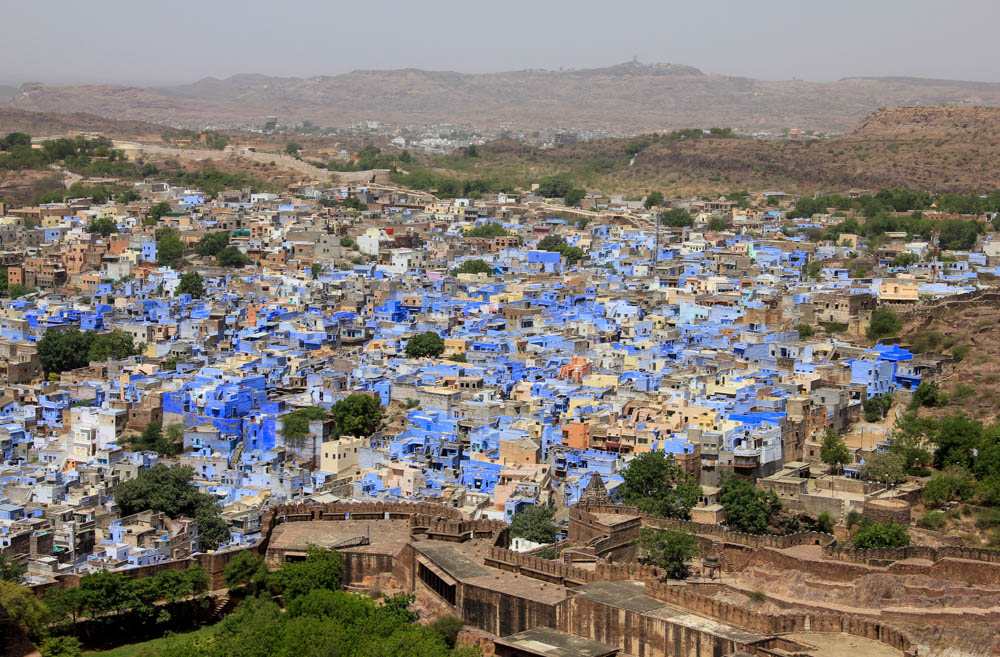 Contact Artisans of Leisure about planning a luxurious private India tour featuring our favorite palace hotels, cultural highlights and extraordinary architecture and design.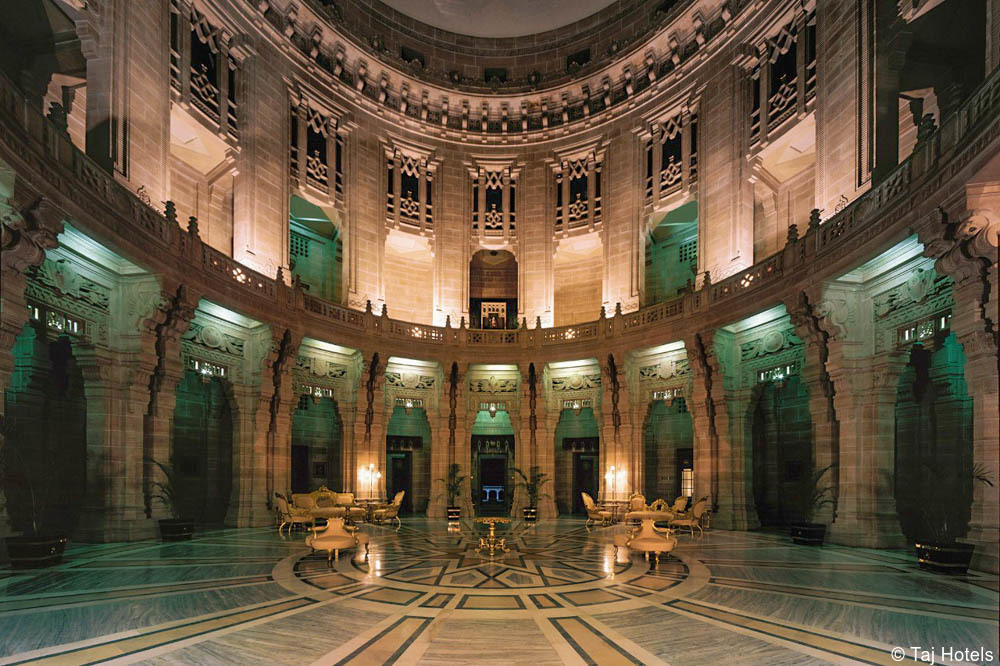 Tags: architecture tours, Art Deco, India, India hotels, India tours, Indian style, interior design, Jodhpur, luxury hotels, luxury India tours, palaces, private India tours, Rajasthan, Rajasthan tours, royal, Umaid Bhawan Palace Hotel