October 14, 2019
Just Back: The Best of Marrakesh, Morocco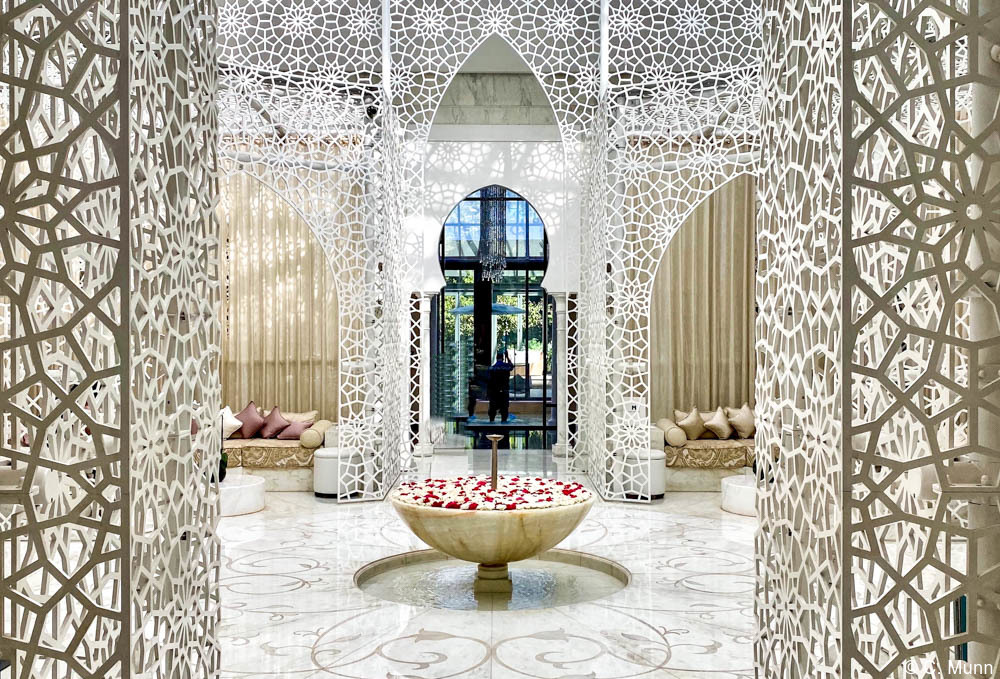 Artisans of Leisure travel specialist Claire Munn recently returned from another trip to Marrakesh, one of our favorite places in Morocco for over-the-top luxury, beautiful architecture and interiors, great shopping and dining, and exclusive cultural experiences.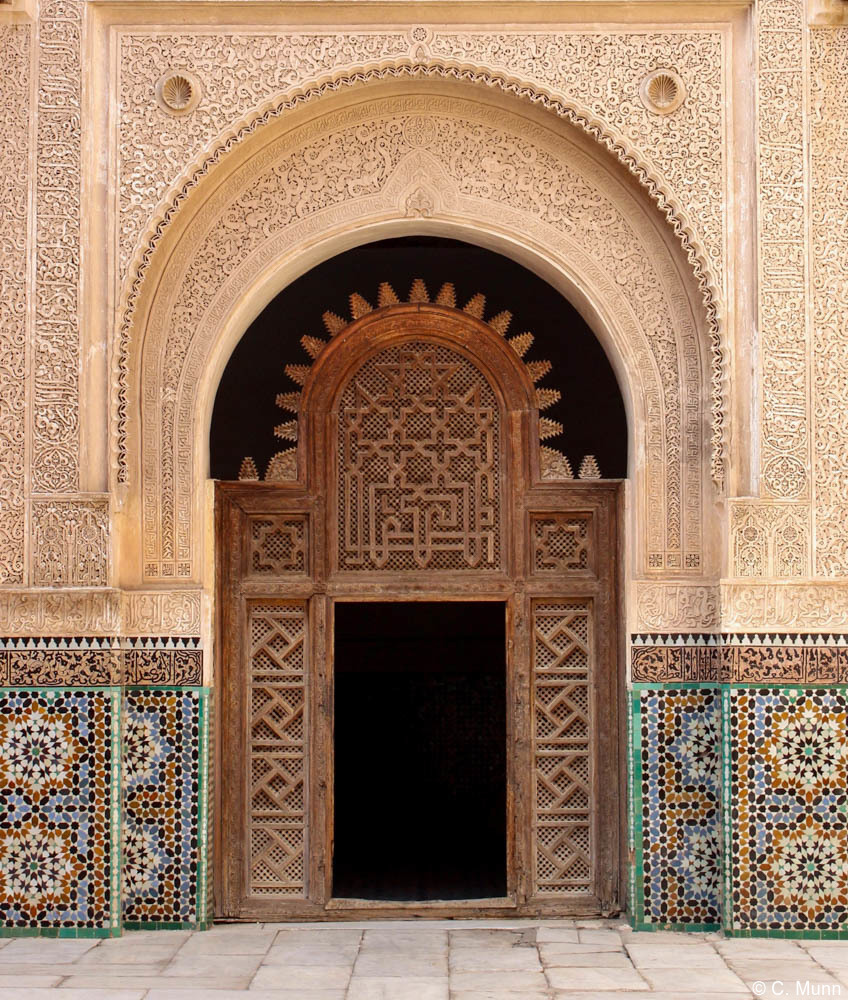 For travelers who want an indulgent and fascinating Morocco getaway, Marrakesh is the perfect destination.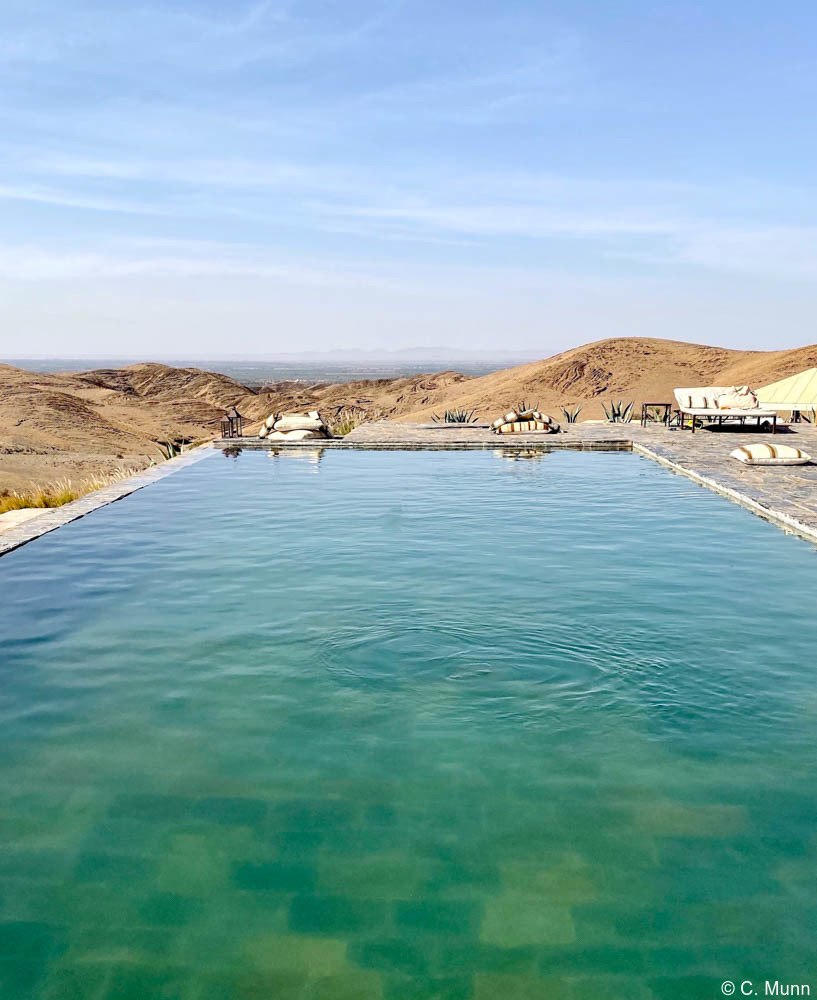 It's also a great base for excursions to favorite rural spots that are near the Red City, including the Atlas Mountains and the Agafay Desert.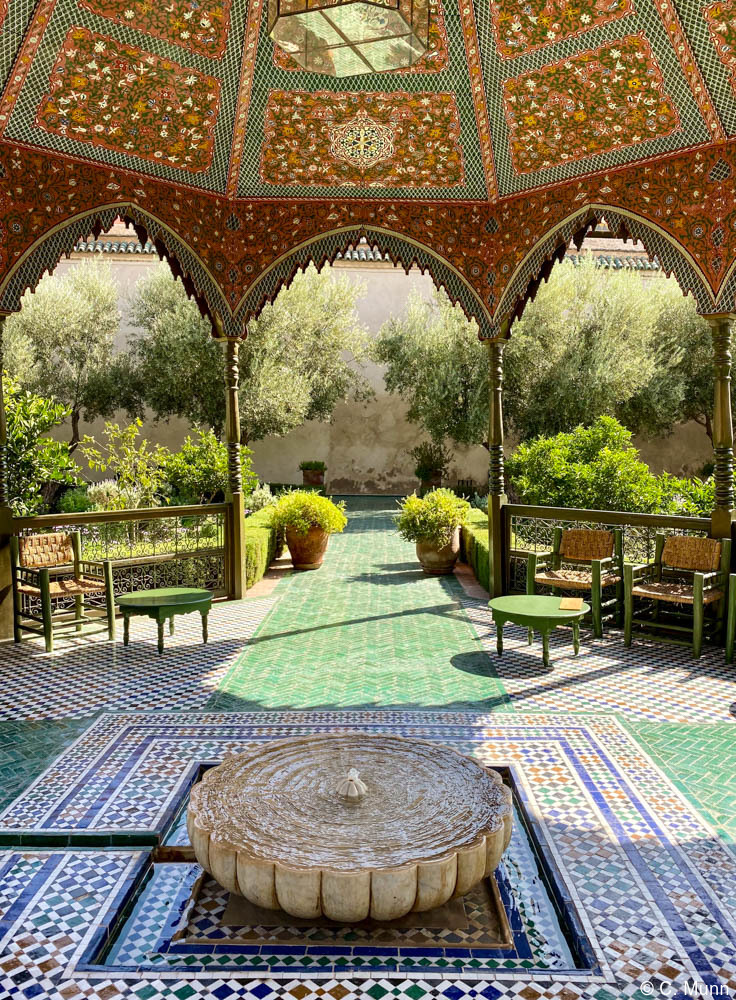 Historic and cosmopolitan, Marrakesh is a must for anyone interested in architecture and design. Our private tours feature the architectural highlights of the city…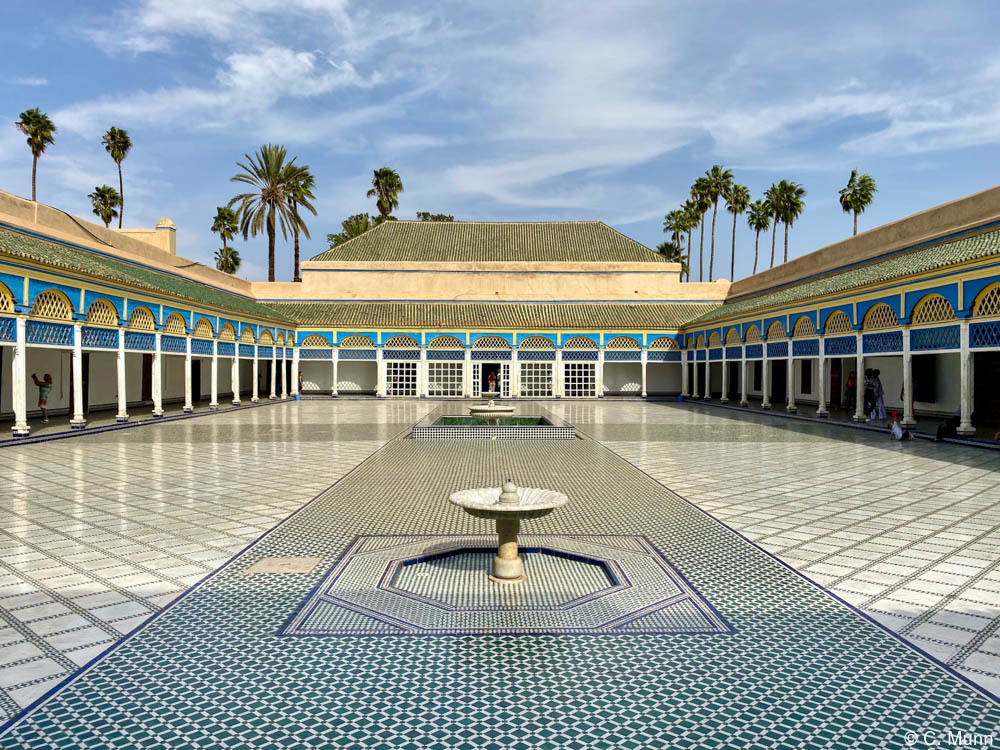 …including historic palaces with ornate rooms and expansive courtyards…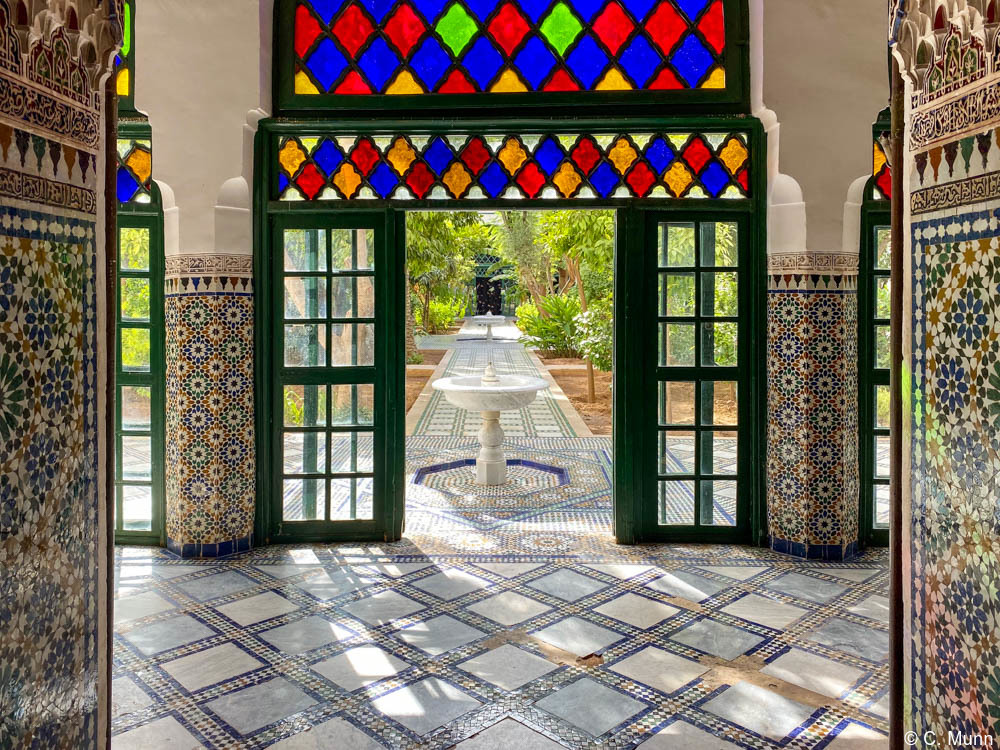 …botanical gardens with water pavilions and reflecting pools…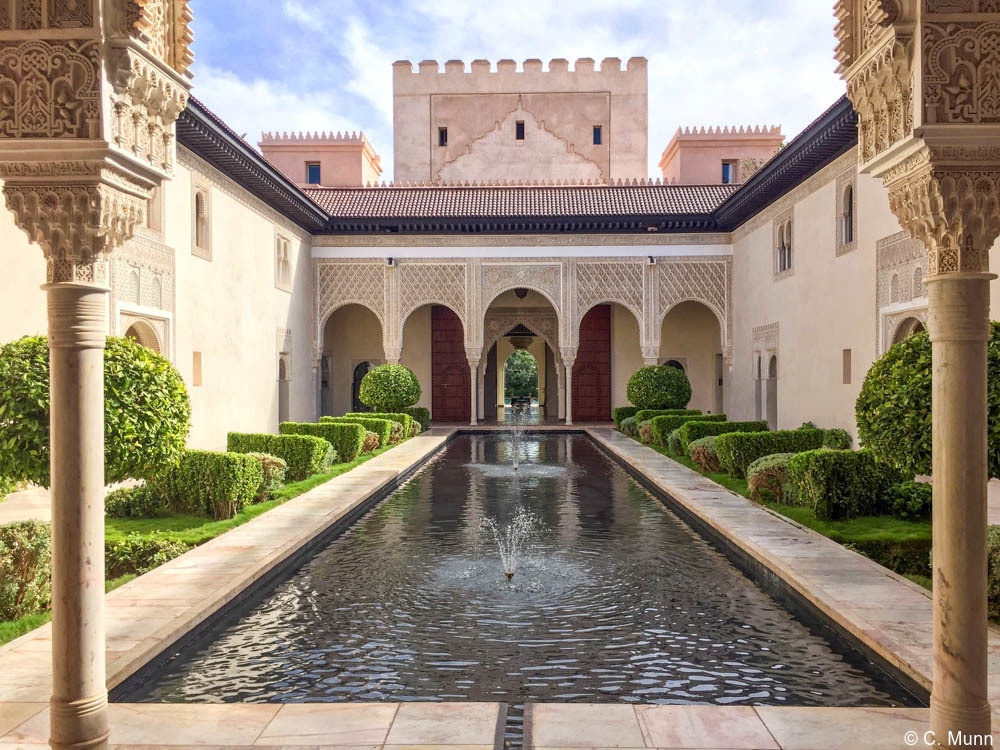 …and resplendent interiors that are a testament to the incredible Moroccan artisan tradition.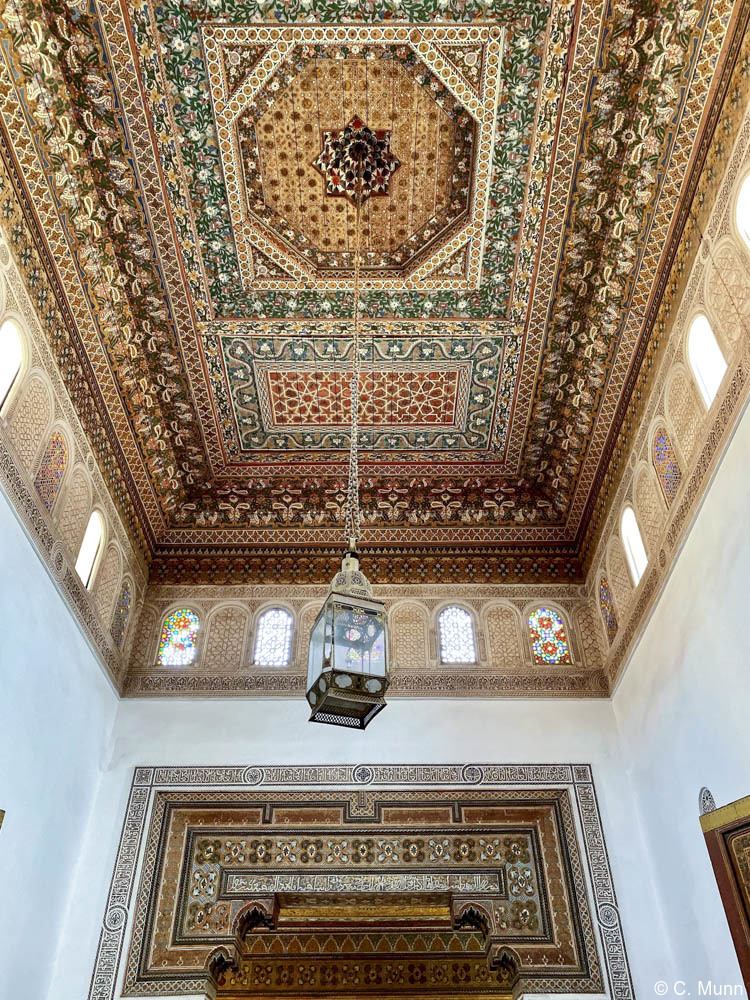 One of the highlights of Marrakesh is exploring the narrow streets of the ancient medina, a UNESCO World Heritage Site.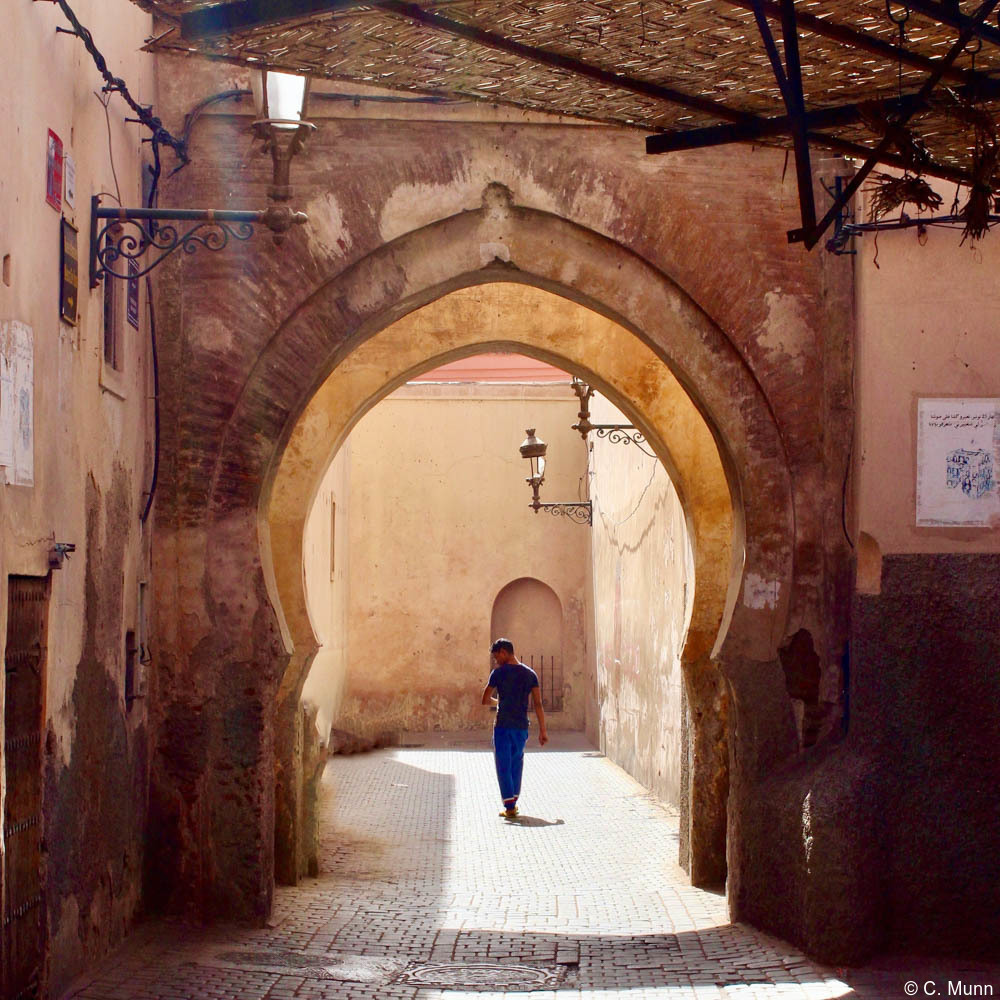 Our expert private guides take travelers to the most interesting historic sites, a great way to learn about the city's fascinating past as one of the major trading centers of North Africa.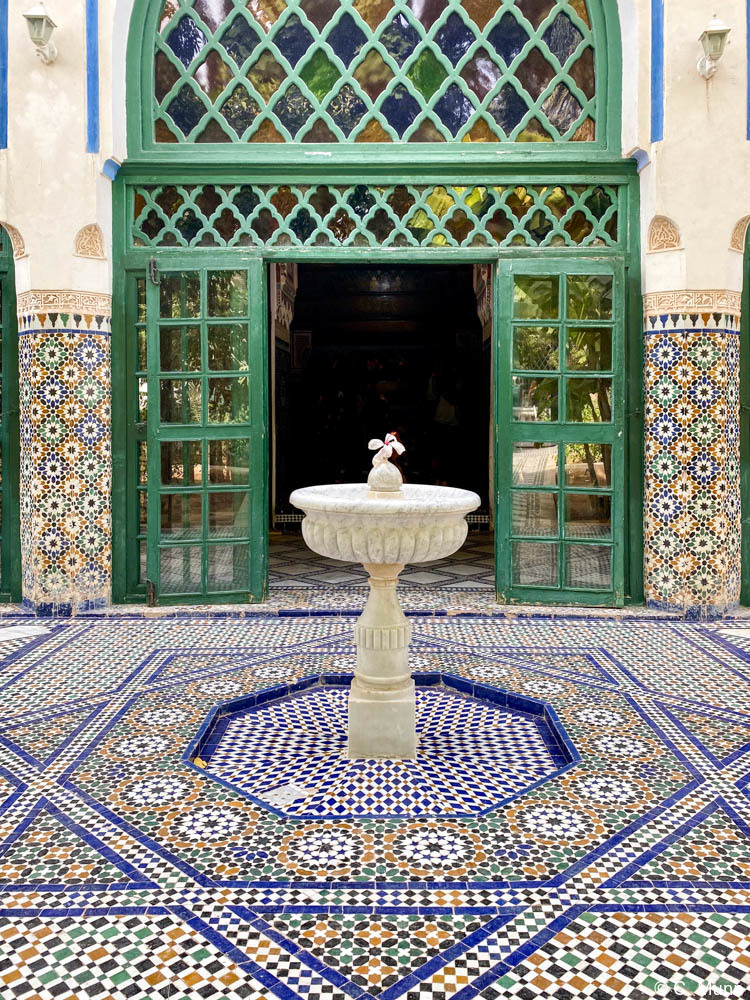 Marrakesh is a feast for the senses…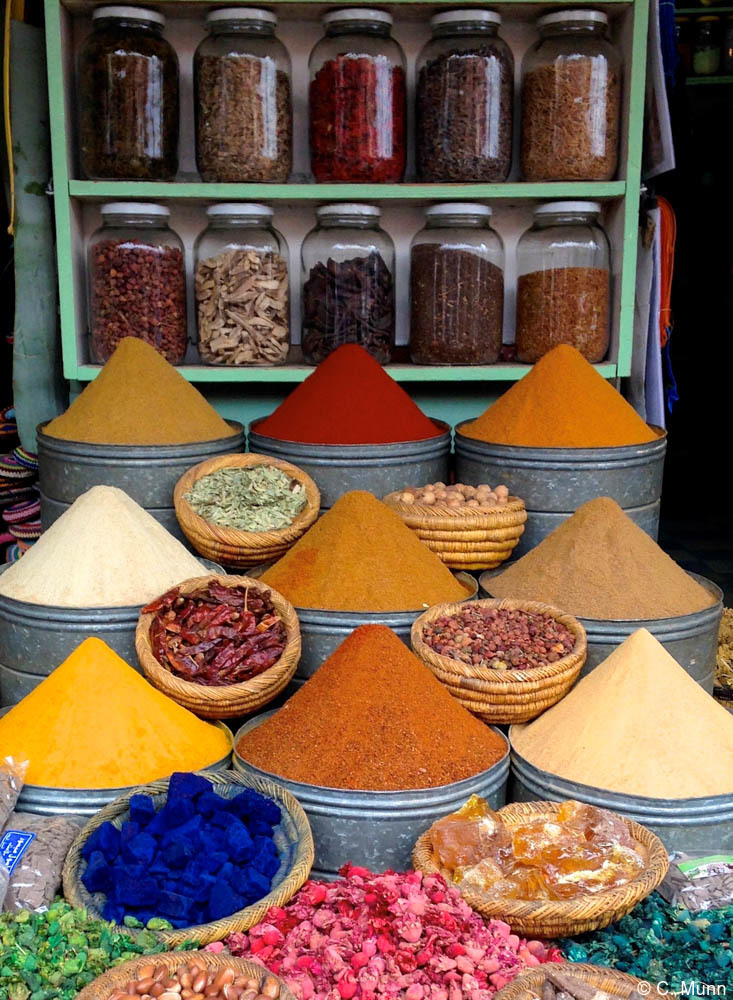 …with an abundance of spices…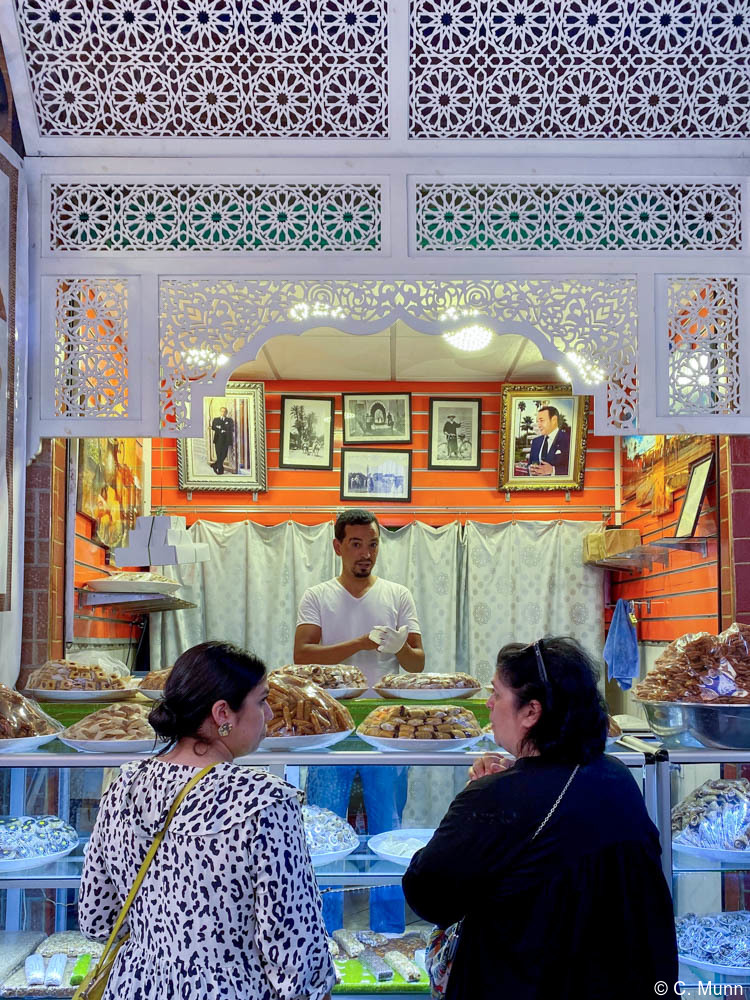 …platters overflowing with Moroccan sweets…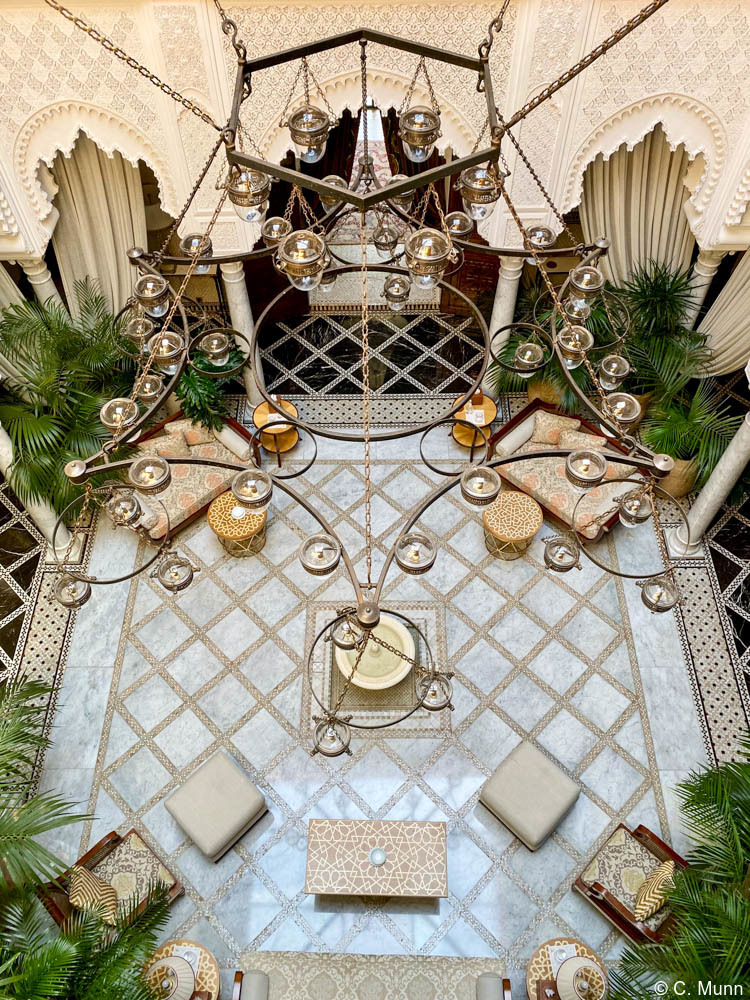 …and outstanding gourmet restaurants that highlight Morocco's legendary cuisine, a flavorful blend of Arabic, Berber, French, Andalusian and other influences.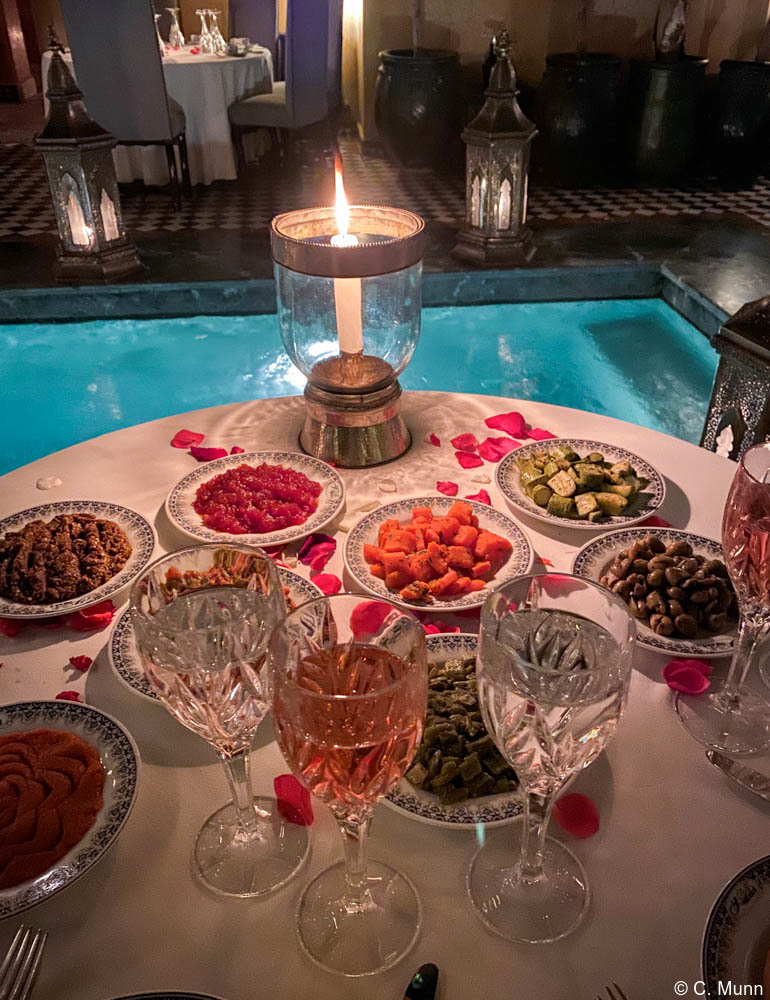 We arrange for our travelers to experience the best of Marrakesh's culinary scene, including elegant dinners in historic, candlelit riads (traditional Moroccan palaces)…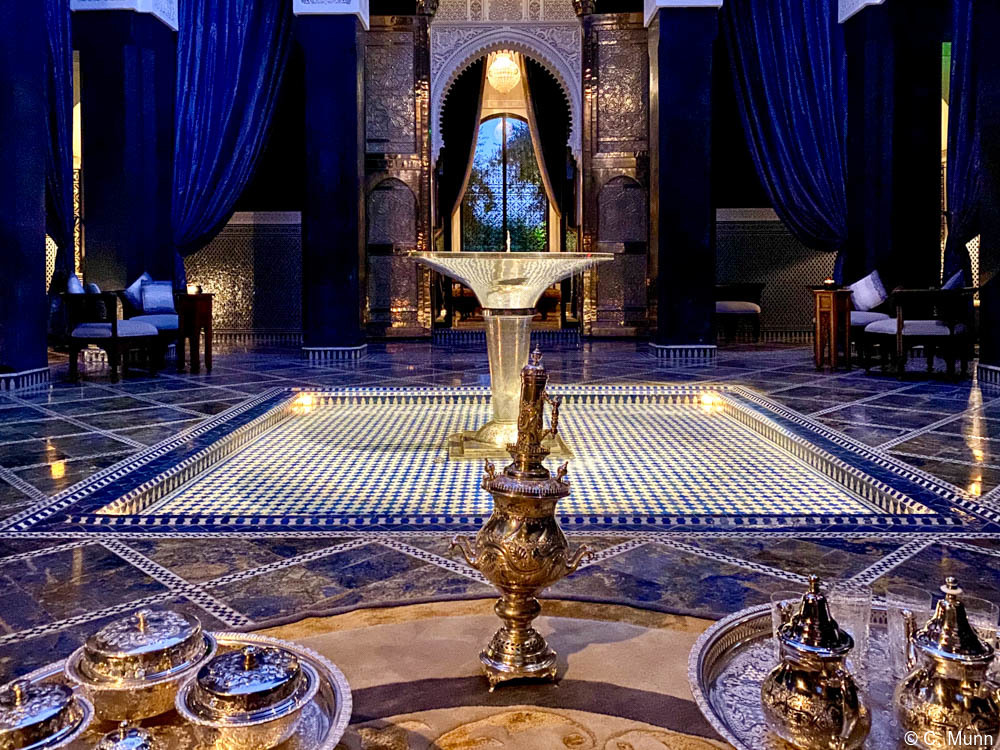 …with incredible ambience and exquisite interiors.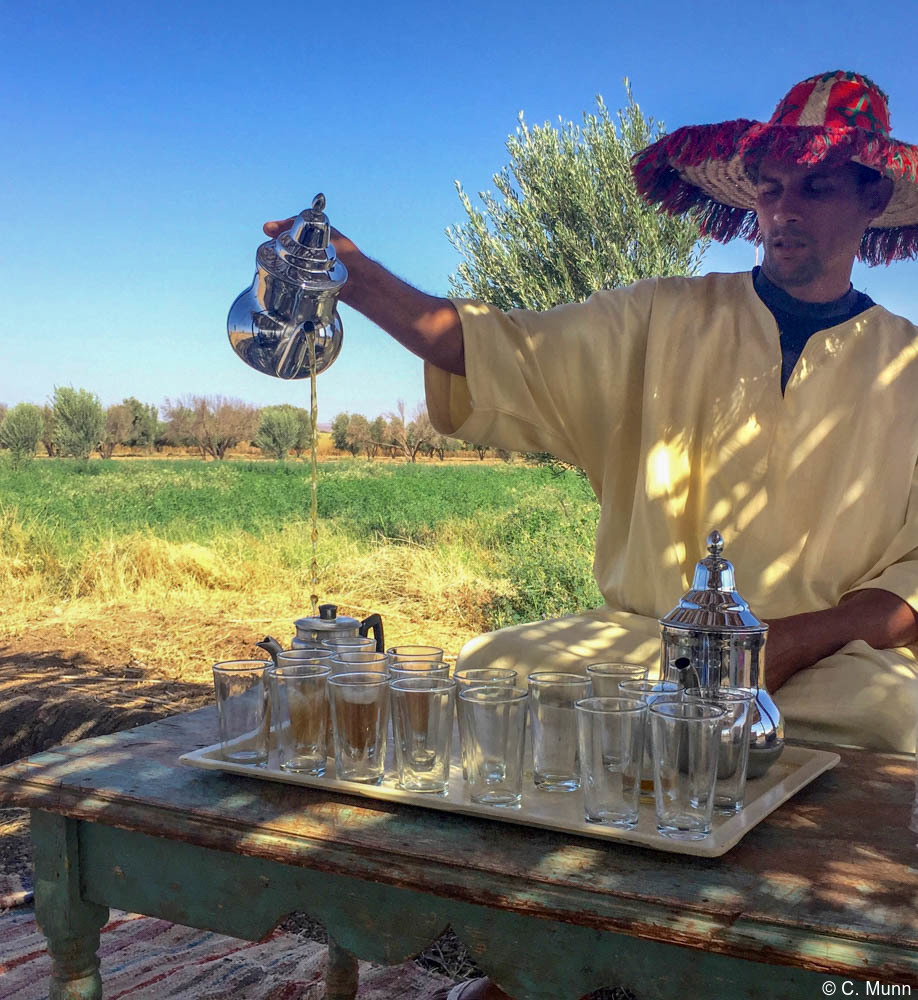 Other options include traditional mint tea at an oasis…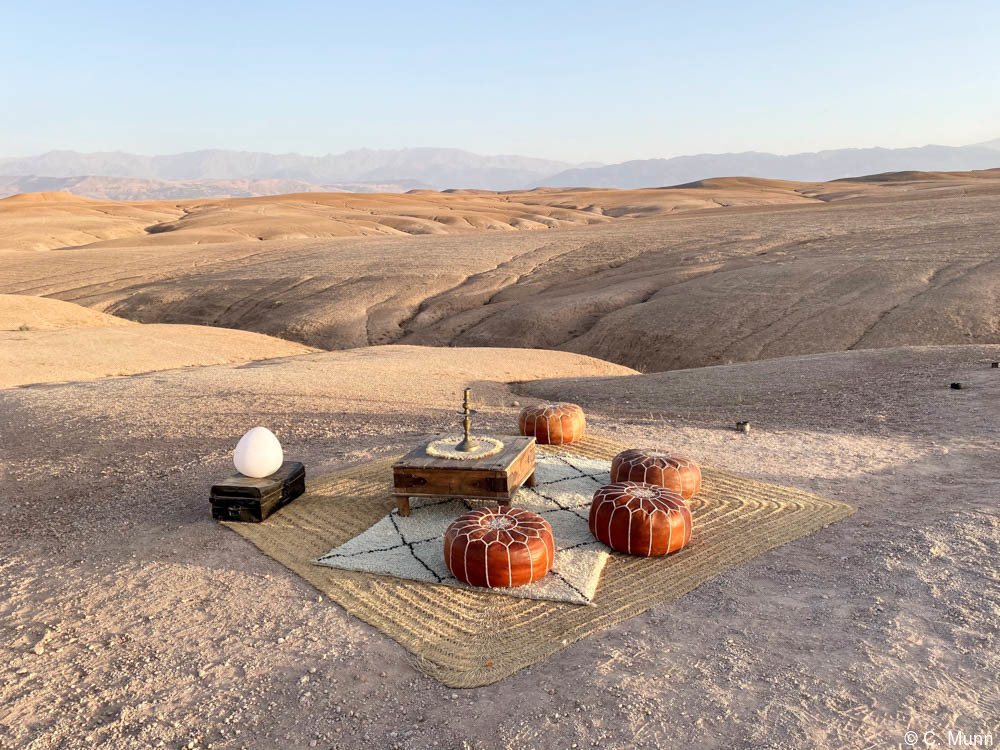 …and sunset cocktails in the desert.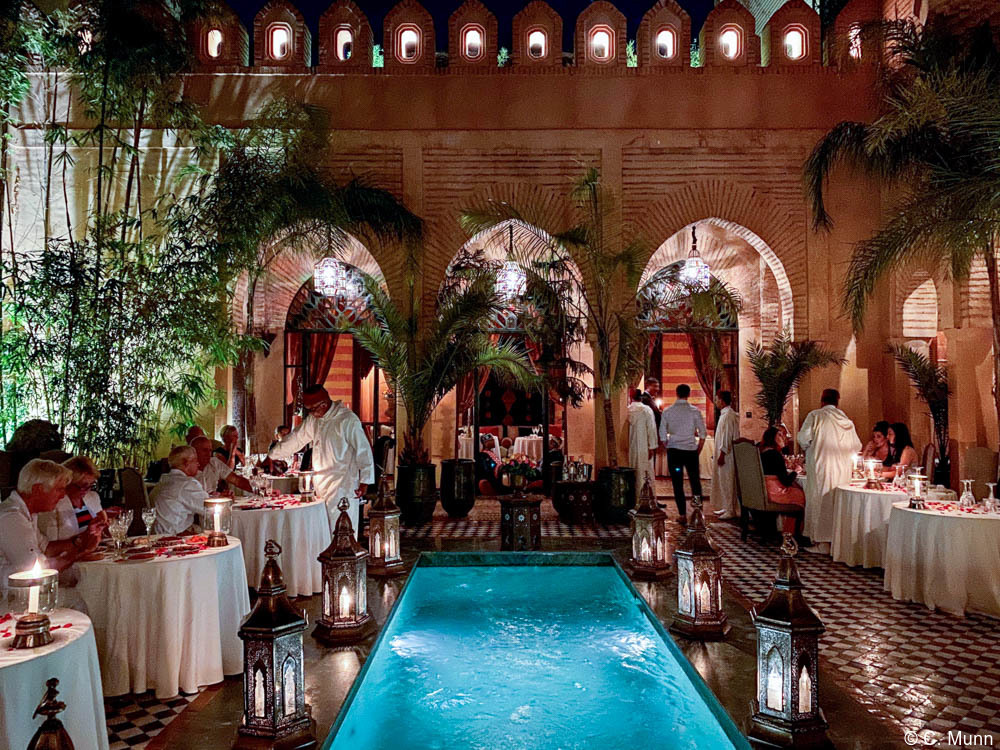 For travelers interested in learning how to make traditional dishes with local ingredients, we arrange private cooking classes and bread-baking workshops.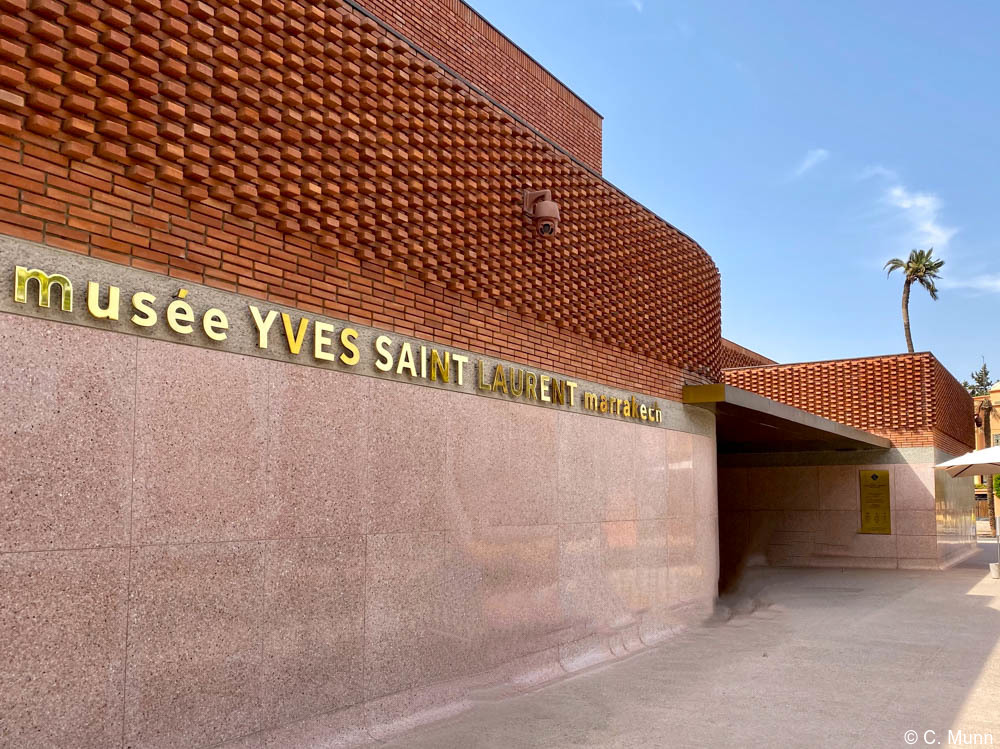 Another must is visiting renowned museums, including the Dar Si Said Museum of Moroccan Arts and the Yves Saint Laurent Museum…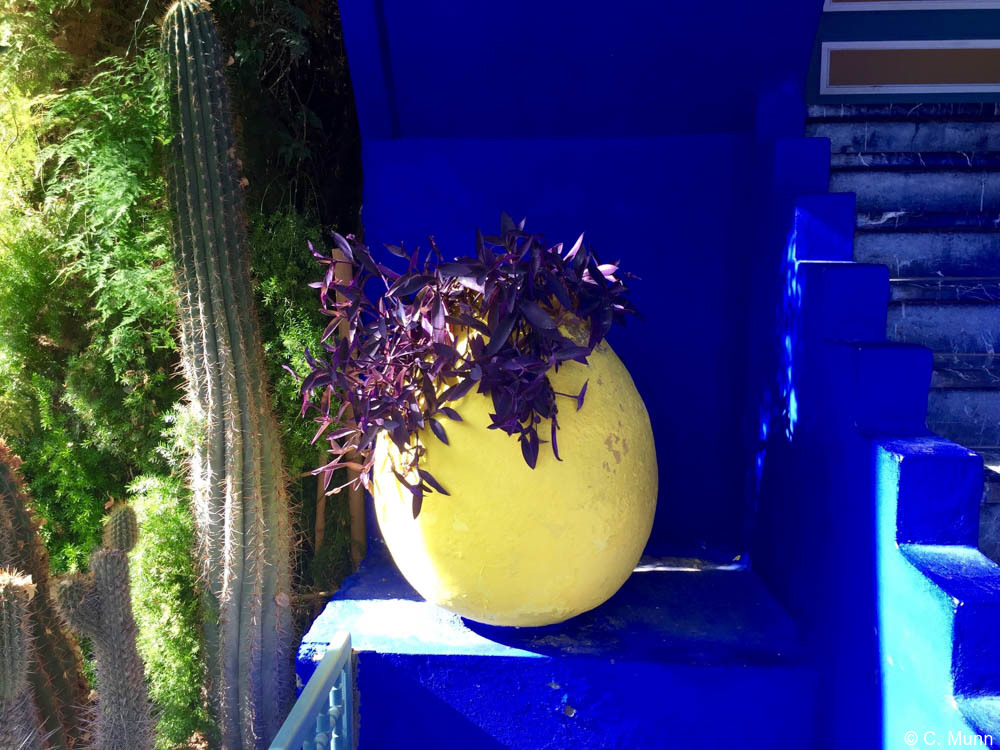 …and beloved gardens, such as Majorelle Garden.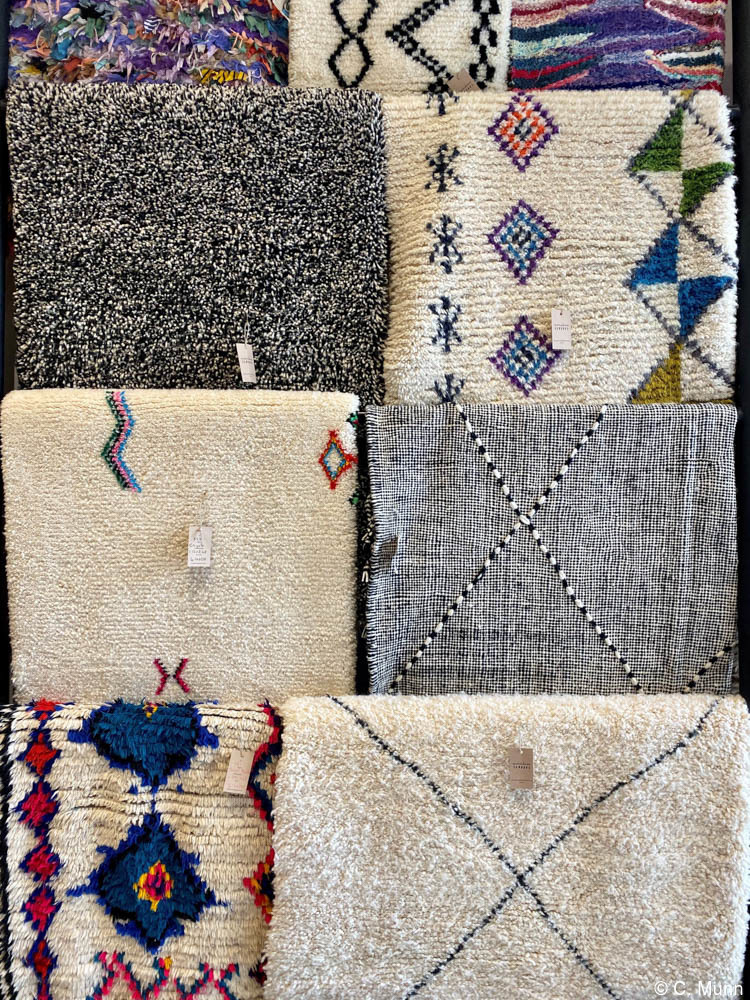 Marrakesh is also a legendary shopping destination. We can arrange private shopping tours that visit our favorite specialty shops and boutiques for handmade rugs, ceramics…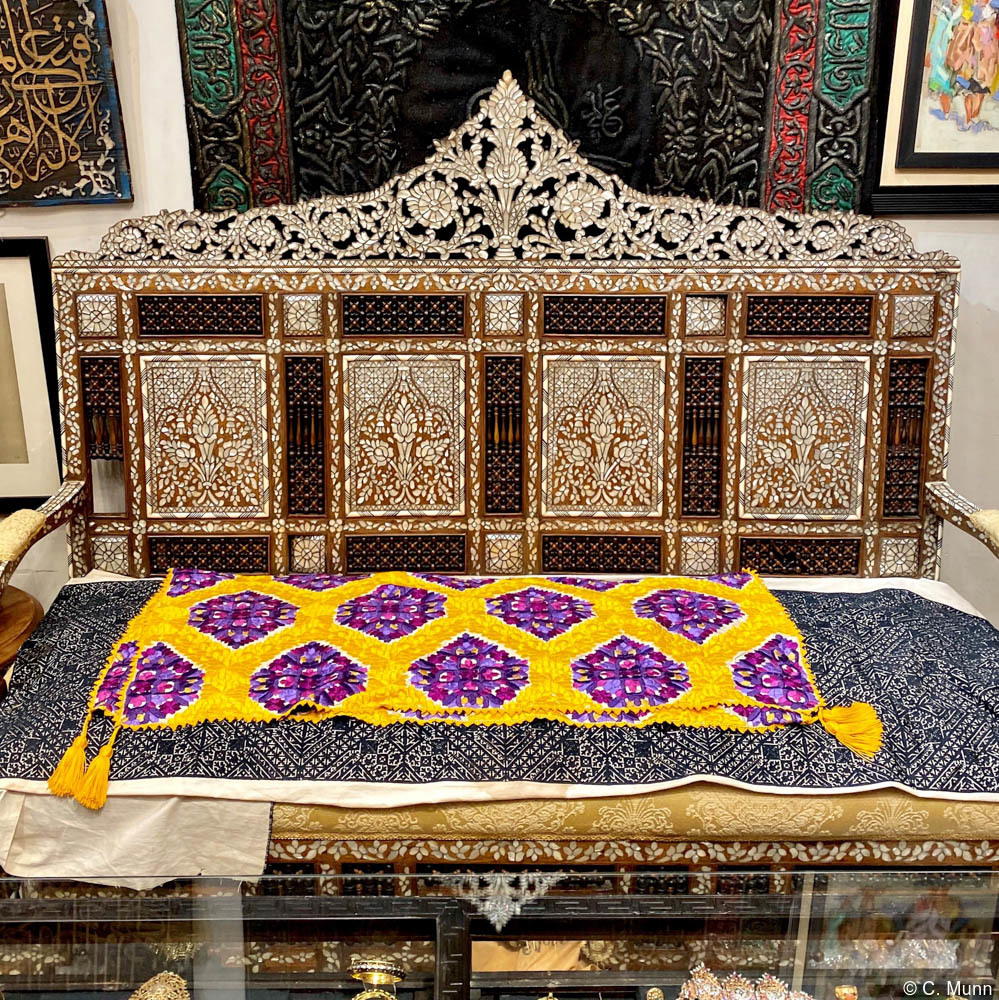 …unique housewares, antiques, intricate zellij (Moorish tiles)…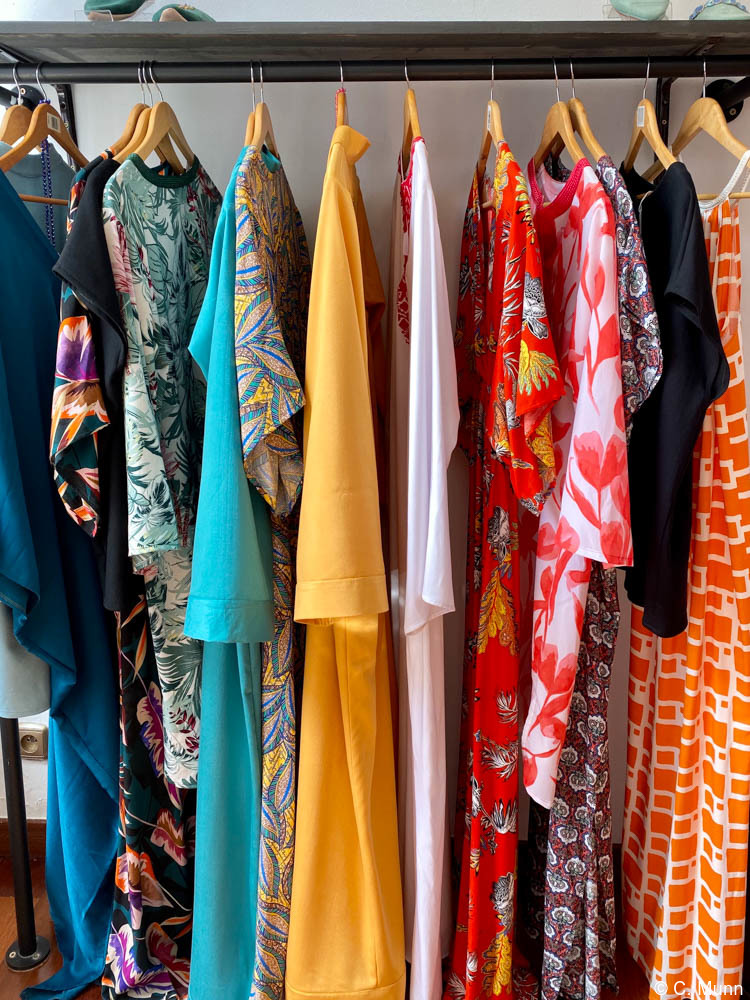 …colorful kaftans…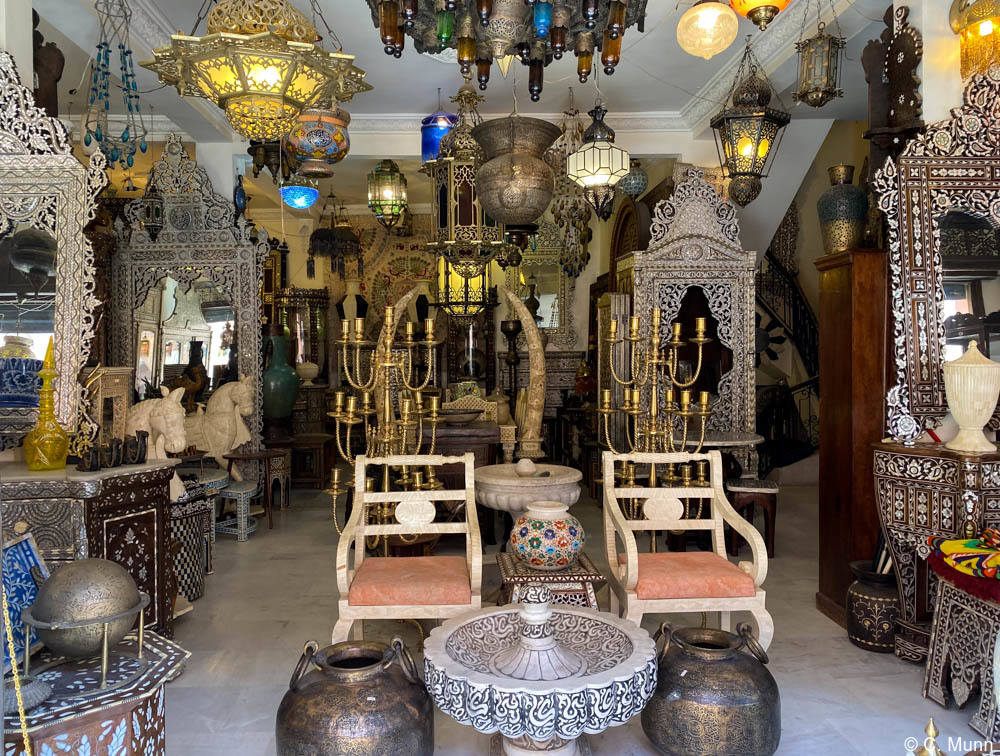 …and intricate handcrafted lanterns.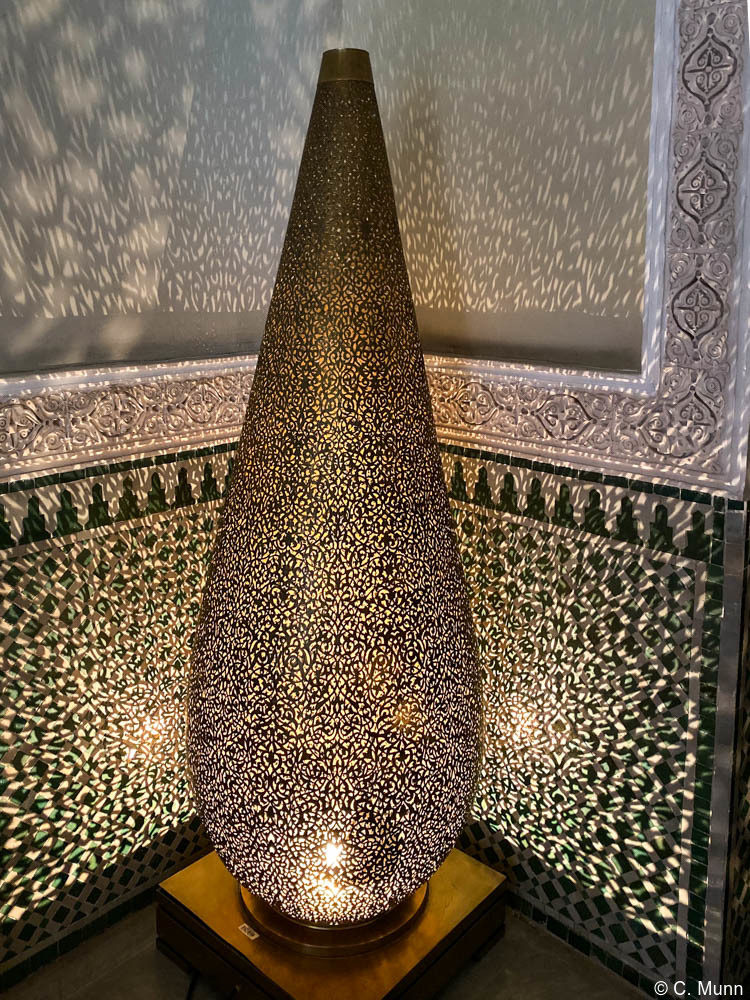 Marrakesh has a high concentration of exclusive luxury hotels and resorts that feature incredible interior design, impeccable service and indulgent spas.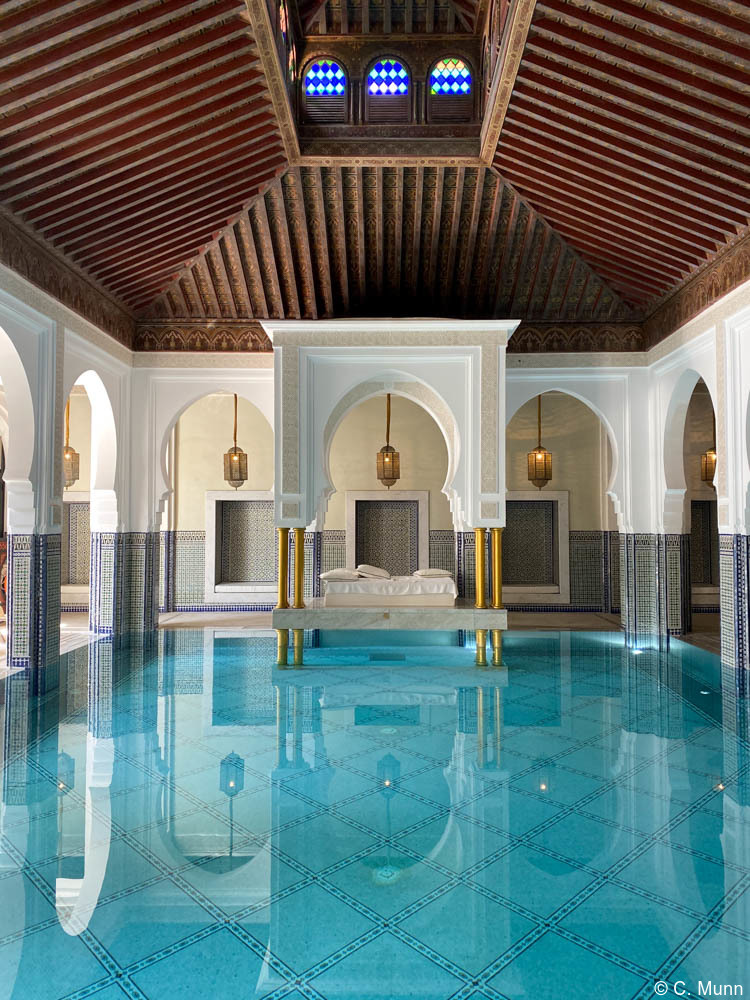 Some of our favorite places to stay in Marrakesh include a renowned historic property favored by visiting dignitaries, royalty and Hollywood luminaries for decades…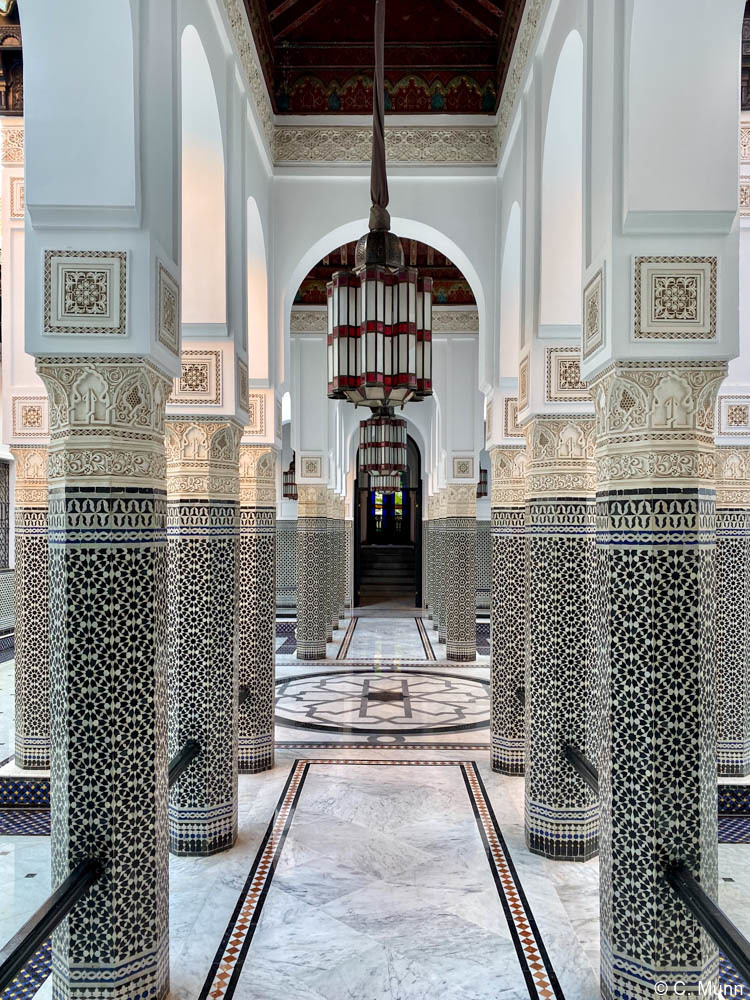 …that has incredible interiors and private gardens…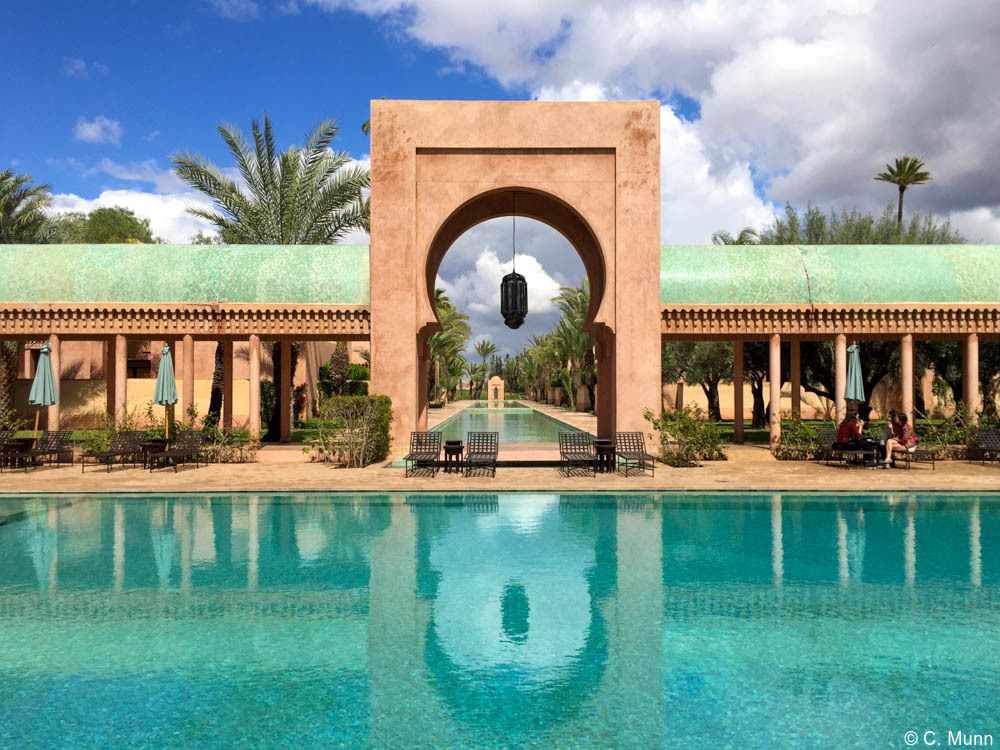 …a decadent retreat in the Palmeraie (a palm grove outside the city)…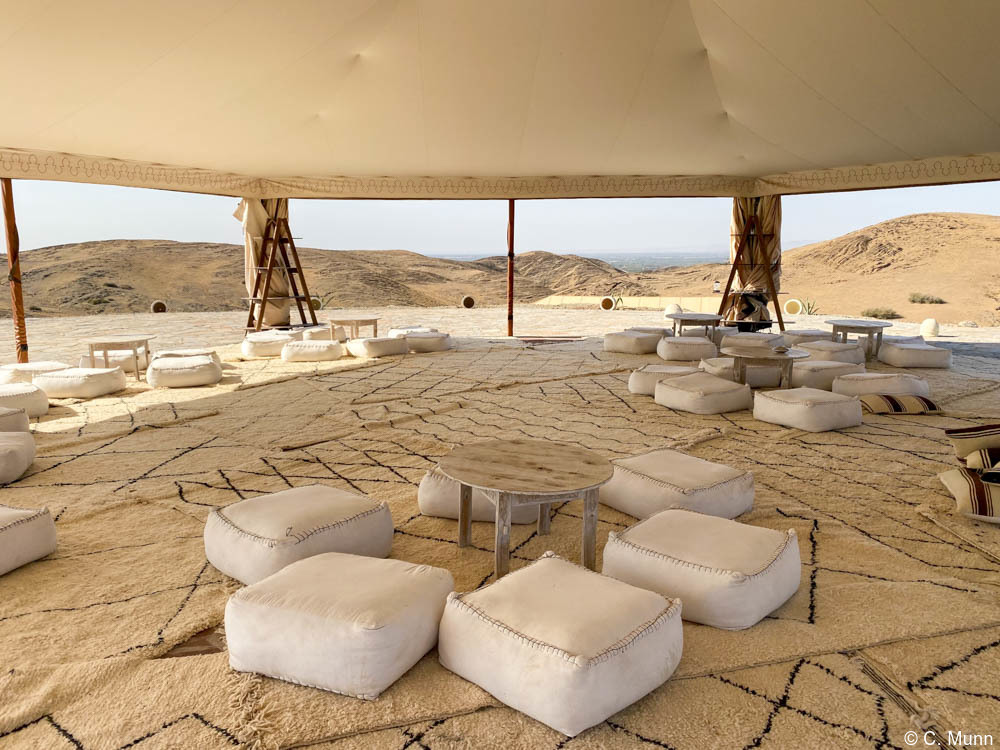 …and even a luxurious tented camp in the nearby Agafay Desert, the perfect relaxing complement to time in the lively medina of Marrakesh.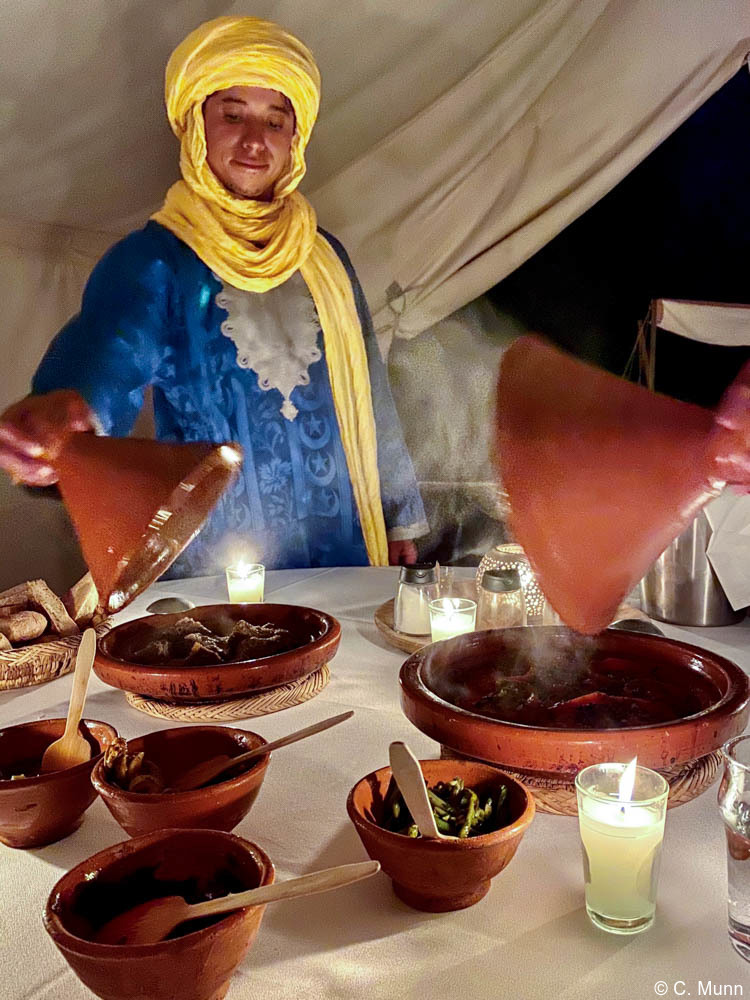 Whether staying overnight or venturing out on a day trip, we can arrange a variety of exclusive experiences in the desert near Marrakesh, including private dinners…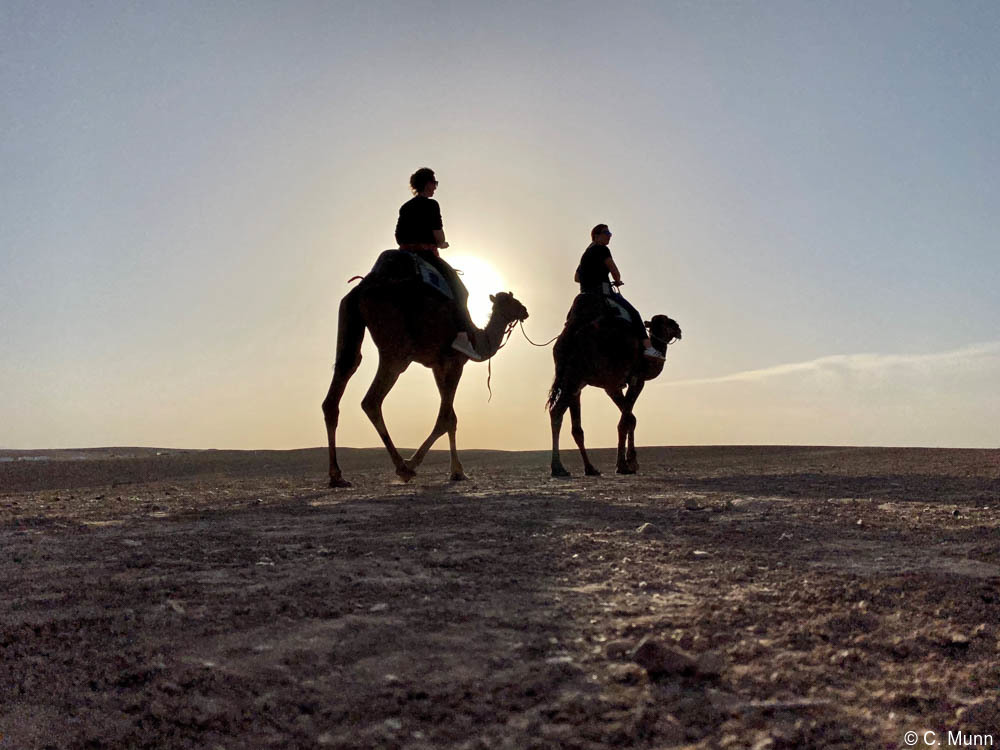 …camel treks, dune buggy rides, horseback riding, hot-air ballooning and more.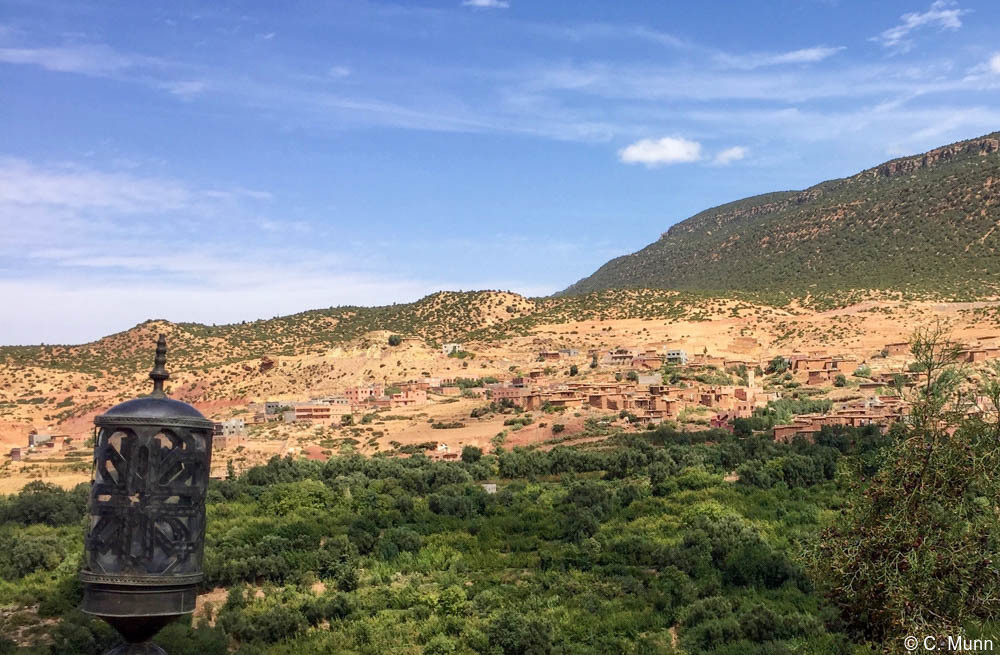 Another great day tour or overnight excursion from Marrakesh is the nearby Atlas Mountains, home to the local Berber people for centuries.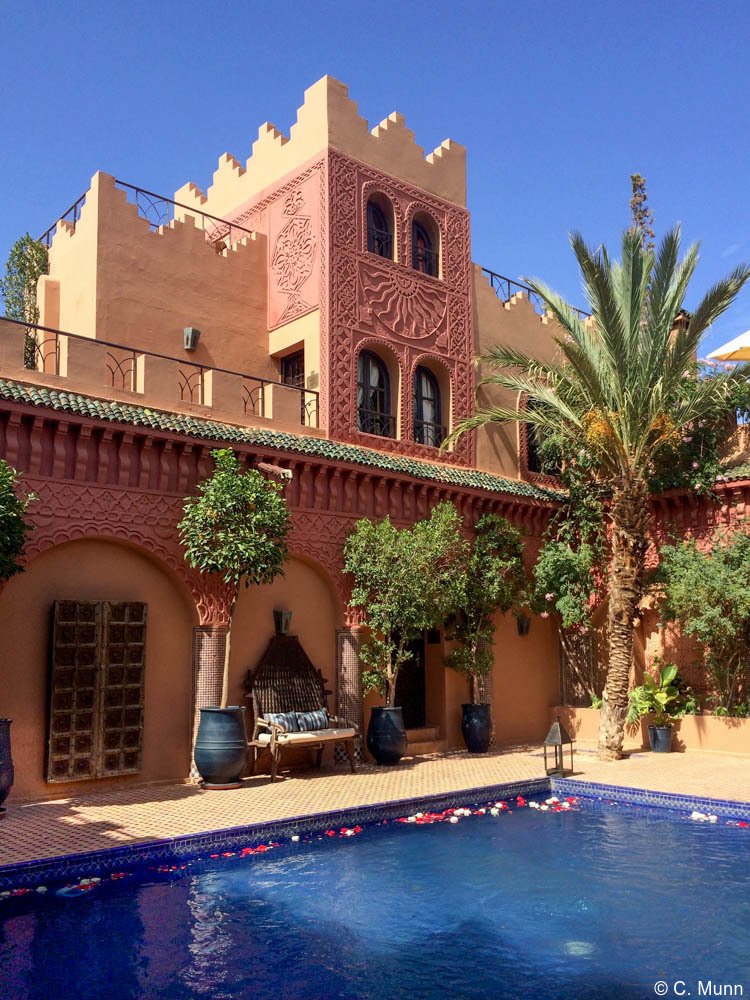 We arrange for travelers to take scenic hikes, explore rural villages, meet with a local Berber family, browse a lively market and visit crafts cooperatives. For travelers wanting to spend a night or two, we recommend staying at Kasbah Tamadot, a luxurious mountain retreat owned by Richard Branson.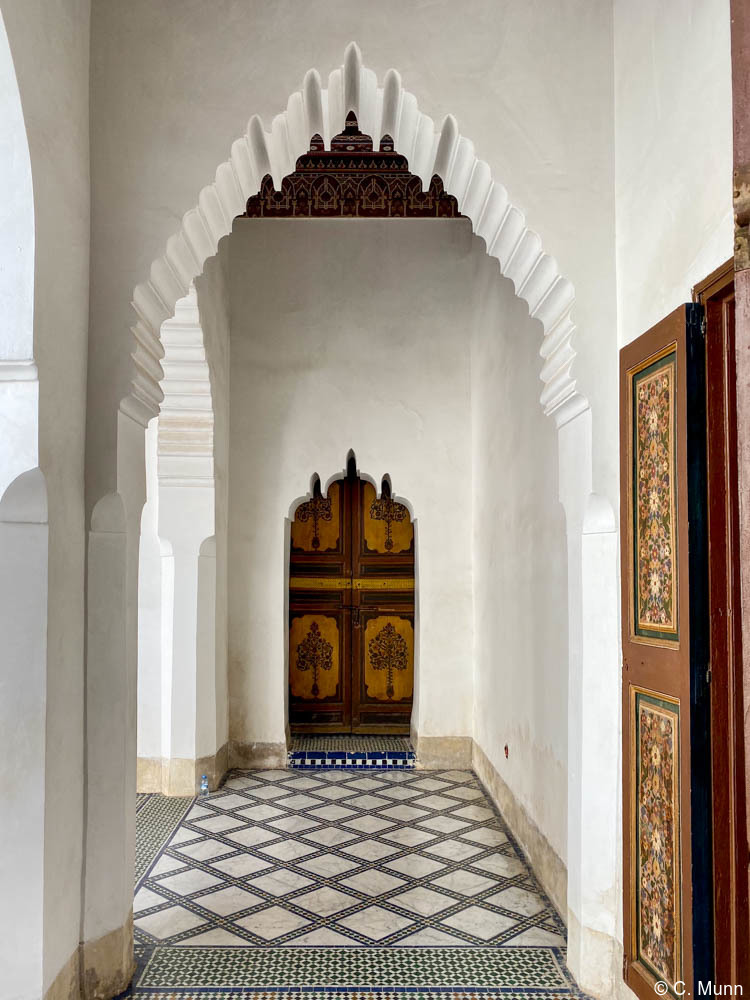 With its rich array of cultural experiences, vibrant streets, incredible history, and great shopping and dining, Marrakesh is a wonderful stand-alone destination.
For travelers with more time, it also combines well with other top locations in Morocco, including historic Fez and the Sahara Desert.
Contact one of our Morocco specialists about planning a customized private Morocco tour.
Tags: active Morocco tours, Agafay Desert, Amanjena, best Marrakesh resorts, best Morocco tours, desert camps, desert safari, dinner in the desert, hiking tours, Kasbah Tamadot, La Mamounia, luxury, luxury Morocco tours, luxury travel, luxury travel Morocco, Marrakech, Marrakesh, Marrakesh shopping, Moroccan cooking class, Moroccan food, Moroccan style, Morocco, Morocco expert, Morocco experts, Morocco tours, Royal Mansour, ryad, shopping tours Marrakesh