January 13, 2023
Visiting an Ancient Stepwell in Jaipur, Rajasthan in India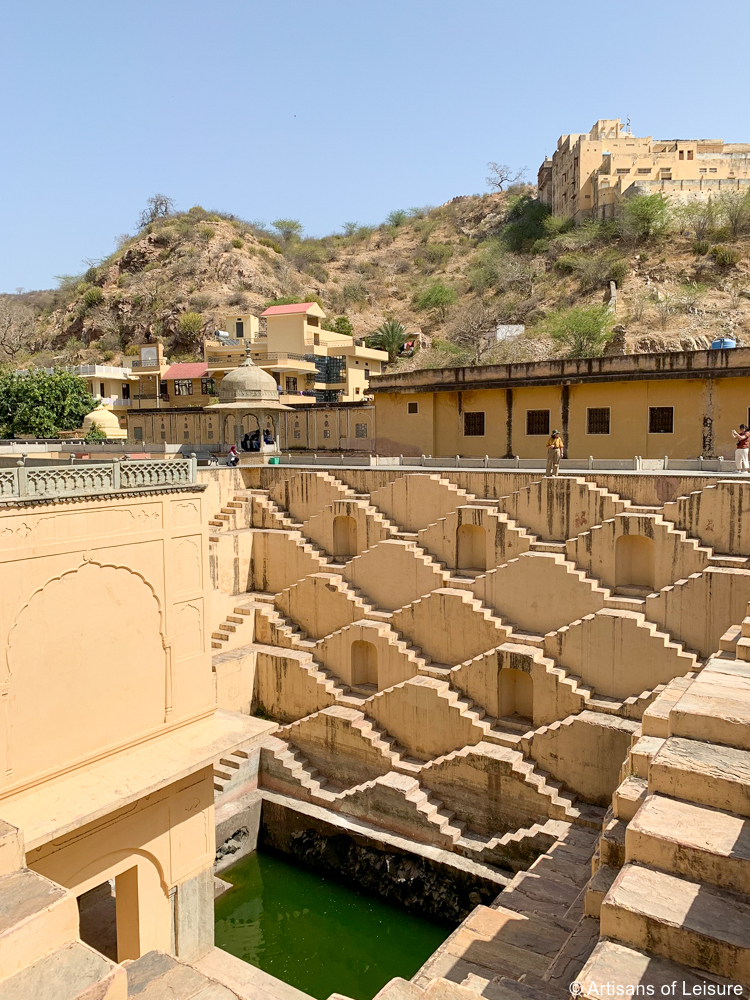 A fascinating part of India's architectural history, stepwells are ingenious subterranean structures for harvesting and storing rainwater. Found mainly in western India (including in Rajasthan, Gujarat and Delhi), stepwells are deep excavations with broad openings to collect rain during the monsoon season. Stone blocks arranged into stairs lining the walls allow people to descend into the stepwells and gather water during the long dry season in these arid regions.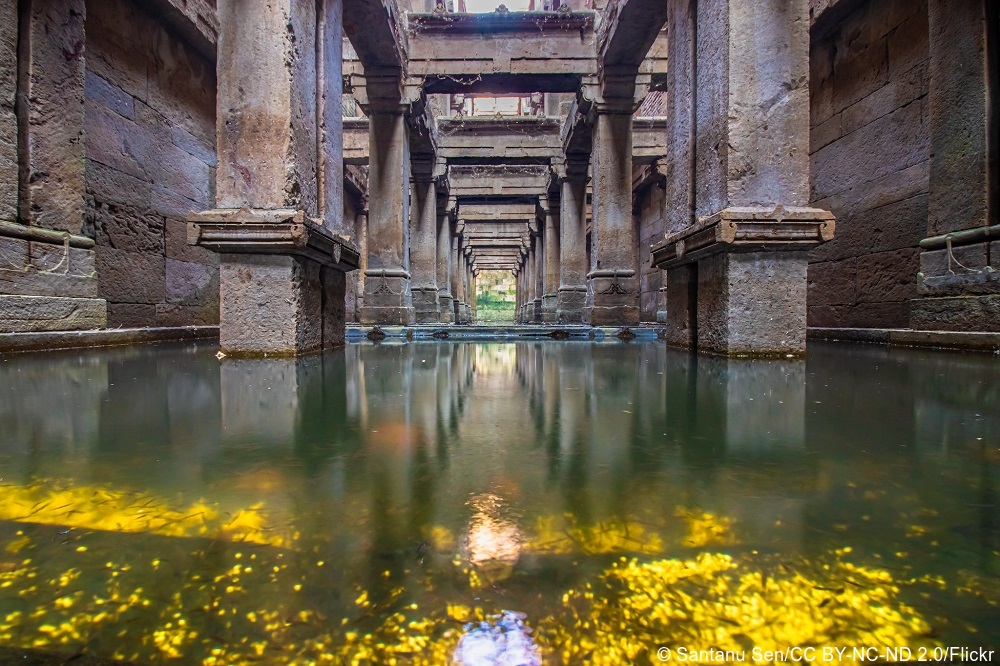 One of our favorite stepwells in India is just outside Jaipur, a must-visit city in Rajasthan. Located near the renowned Amber Fort, the pale-yellow Panna Meena ka Kund was constructed in the 16th century and is widely admired for its symmetrical beauty and play of light and shadows. Its square shape, diamond-patterned interlocking stairways and recessed doors resemble something out of a fantastical M.C. Escher drawing.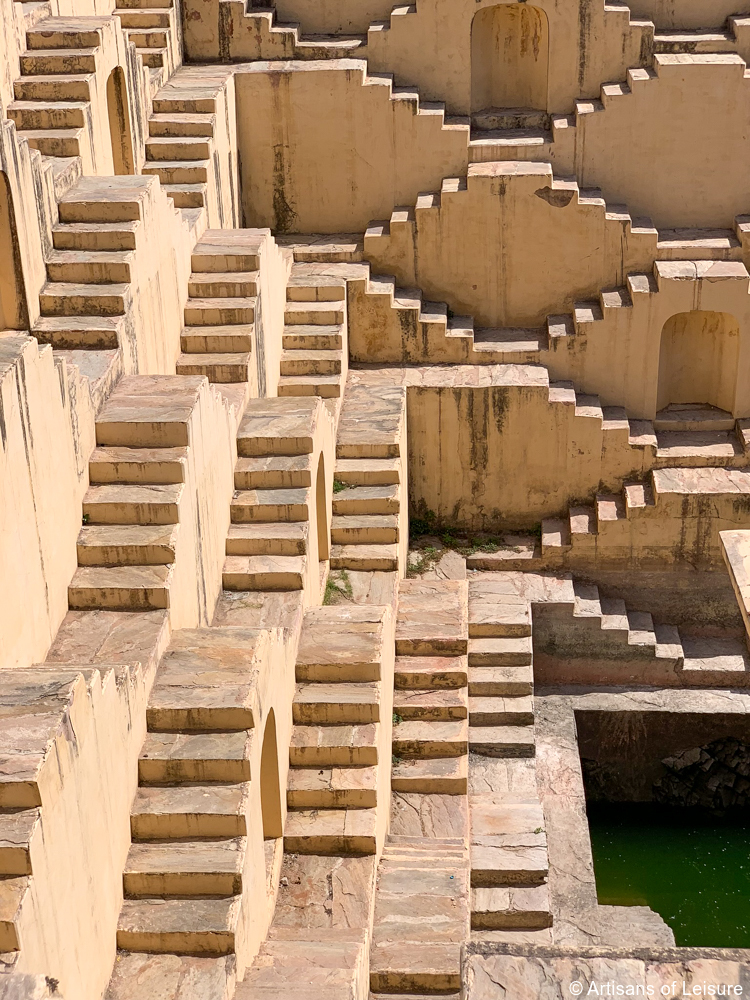 Panna Meena ka Kund is one of the hundreds of ancient stepwells that still exist in India. The first stepwells were built in India more than 1,500 years ago as a rudimentary reservoir system to manage water throughout the year. Typically commissioned by wealthy patrons, stepwells were often constructed just outside towns and villages to provide local people with water for drinking, bathing, washing clothes and irrigating crops.
Over time, stepwells developed into complex feats of architecture and engineering, with multiple subterranean stories. While many stepwells are built with plain stone blocks, more elaborate stepwells are intricately ornamented with Hindu and Islamic motifs more typically seen on temples.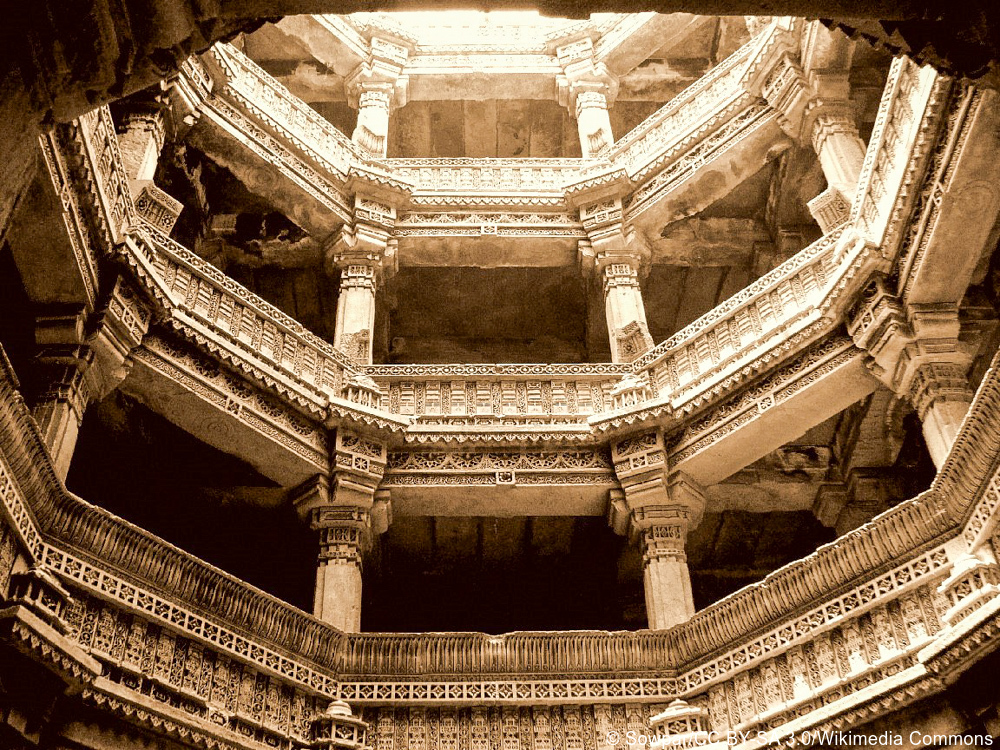 Local people also used stepwell terraces and pavilions to cool off during the heat of the day, as well as for religious rituals and even weddings. One of the largest and most famous stepwells, Rani ki Vav (the Queen's Stepwell) in Gujarat is a UNESCO World Heritage Site.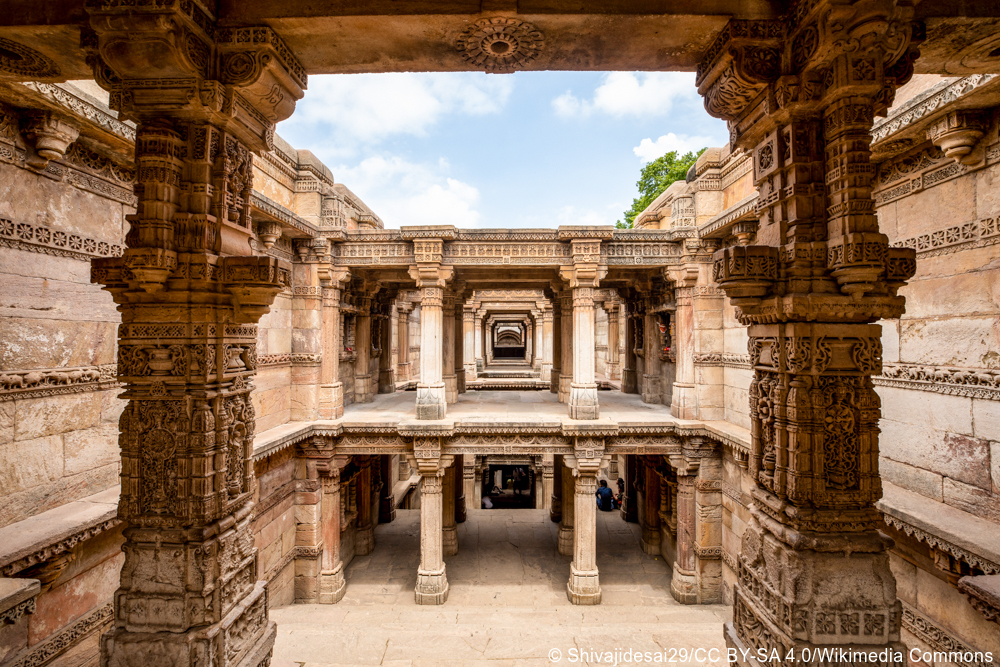 Many stepwells have fallen into disrepair with time and the advent of modern plumbing. However, recent interest in them as heritage monuments and water conservation tools have led to preservation and restoration efforts.
For our travelers in Jaipur, we arrange excursions to Panna Meena ka Kund and the nearby Amber Fort, a UNESCO World Heritage Site, along with expert-led private touring of other iconic sites, including the Hawa Mahal, the City Palace and Jantar Mantar observatory.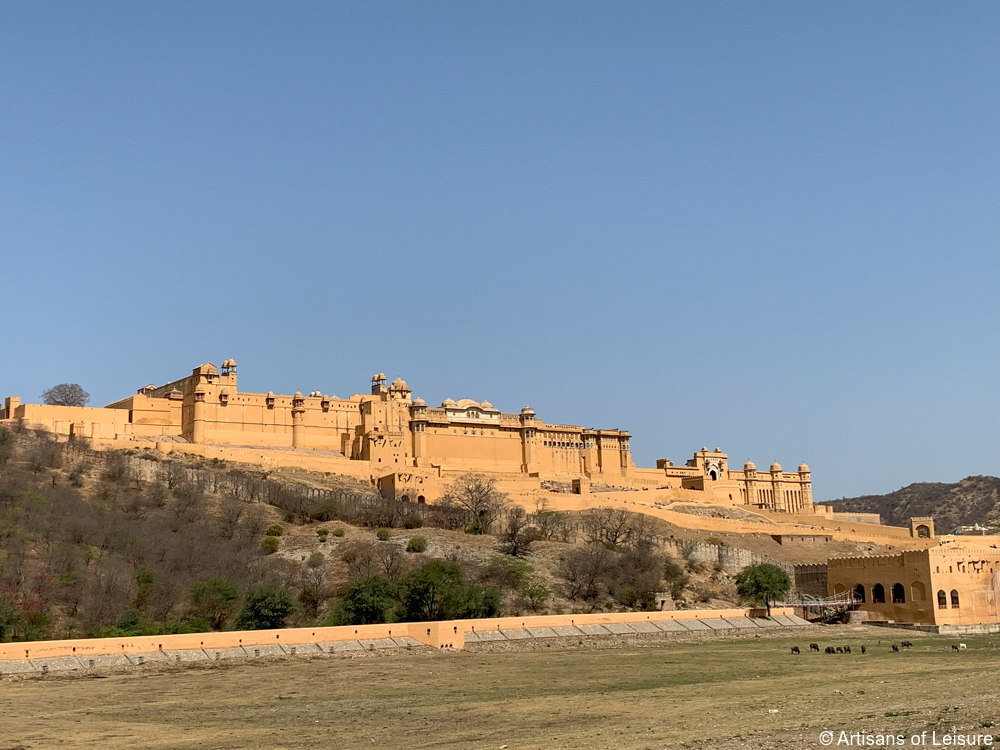 Contact Artisans of Leisure to begin planning a private India tour that includes favorite architectural sites, including iconic highlights and lesser-known gems.
Tags: Amber Fort, Amer, architecture, cultural India tours, design, design tours, history, India, India tours, Indian style, Islamic design, Jaipur, Jaipur architecture, Jaipur insider tours, Jaipur tours, luxury India tours, Panna Meena ka Kund, Rajasthan, Rajasthan tours, spiritual, stepwell, stepwells