Wellness Tour of Bali
(10 Days)
Ubud, Candidasa
Spa & Wellness Tour of China
(10 Days)
Shanghai & environs, Suzhou, Hangzhou
Resorts of Southern France
(10 Days)
Provence, Cote d'Azur (Saint-Tropez & Saint-Jean-Cap-Ferrat)
Greece In Style
(11 Days)
Santorini, Athens, Porto Heli
Geothermal Spas of Iceland
(7 Days)
Blue Lagoon, Husafell, South Iceland, Reykjavik
Ayurveda Highlights of India
(8 Days)
Delhi, Himalayas & Rishikesh
Ultimate Spirituality & Wellness Tour of Indonesia
(11 Days)
Java, Bali, Sumba Island
Indulgent Tuscany
(9 Days)
Florence, Tuscan hills, Tuscan coast
Culture & Wellness Tour of Mexico
(11 Days)
Mexico City, Merida, Riviera Maya (Maroma, Playa del Carmen or Tulum)
Traditional Culture & Wellness of Nepal
(6 Days)
Kathmandu & Kathmandu Valley, Dhulikhel
Wellness Tour of Thailand
(11 Days)
Chiang Mai, Bangkok, Phuket or Koh Samui
Exclusive Japan: Amans, Art & Onsen
(15 Days)
Tokyo, Naoshima, Kyoto, Ise-Shima region
Multi-country Tours
Hiking & Wellness Tour of Bhutan & India
(14 Days)
Delhi, Thimphu, Punakha, Paro, Himalayas & Rishikesh
Spa & Wellness Tour of Germany & Switzerland
(10 Days)
Munich, Baden-Baden & Alsace, Lake Geneva
Active & Wellness Tour of Iceland & Norway
(12 Days)
Blue Lagoon, Husafell & Langjokull Glacier, South Iceland, Reykjavik , Oslo, Bergen & Sognefjord
Wellness Tour of Bali
(10 Days - Departs Daily on a Private Basis)
Ubud, Candidasa
Emphasizing the healthy, active and spiritual sides of Bali, this private luxury tour of the Island of the Gods features customized activities such as private yoga and meditation sessions, biking and hiking through the countryside, meetings with Balinese healers and more, as well as private cultural touring and accommodation at the island's top luxury resorts.
Begin in Ubud, the cultural heart of Bali. One morning, meet with a Balinese healer or spiritual leader who will customize your treatment according to your physical, emotional or spiritual needs. Another morning, select ingredients from a local outdoor food market and learn to cook traditional Balinese dishes during a cooking lesson. Alternatively, opt for another activity. Artisans of Leisure will arrange additional activities according to your preferences such as private yoga and meditation sessions, river rafting, a spice ceremony, a romance ritual and spa reservations. Also enjoy a scenic bike ride and tour the region's cultural highlights according to your interests: visit local artisan villages and the workshops of noted artists and craftsmen; see the incredible architecture at Green Village; visit the Sacred Monkey Forest Sanctuary; explore Ubud's most interesting museums and art galleries; tour Balinese water palaces and important temples such as Goa Gajah (Elephant Cave) and Pura Gunung Kawi Sebatu; attend local festivals; or venture into the highlands to Pura Ulun Danu Beratan Temple, Kintamani and villages along the slopes of Mount Batur. One evening, attend a Balinese dance performance at Ubud's royal palace. During free time, enjoy the town's many cafes and boutiques, and take advantage of your private plunge pool and the resort spa. 
Continue to eastern Bali—one of the island's most traditional regions—and the Amankila, an exclusive resort perched on a cliff high above the ocean near Candidasa. Artisans of Leisure will coordinate wellness classes, rituals and sessions in the area, such as a Balinese cultural blessing, private yoga classes, spa treatments, hypnotherapy, reiki, shamanic healing and chakra balancing. During flexible cultural touring with your private guide and driver, visit royal palaces, revered temples such as Pura Besakih on sacred Mount Agung, and Balinese villages known for their high-quality weavings and traditional architecture. One day, enjoy a cruise (including the option for snorkeling) off the coast. Another day, take a private bicycle tour through verdant rice paddies and villages in the countryside. During free time, relax on the beach or by the resort's spectacular tiered infinity pool overlooking the ocean. If desired, Artisans of Leisure can also arrange hiking, diving, sailing, surfing and stand up paddleboarding excursions.
This is a great tour for relaxing, keeping fit and feeling good. We can customize all activities to your preferences and fitness level.
Itinerary Overview
Day 1
Arrive Bali – Ubud


VIP airport assistance upon arrival. Private arrival transfer to resort for 5 nights

Day 2
Ubud


Morning private meeting with traditional Balinese healer. Afternoon private tour of Ubud

Day 3
Ubud


Morning market visit and Balinese cooking class. Evening Balinese dance performance

Day 4
Ubud


Morning private tour of local temples and water palaces. Afternoon wellness, spa or fitness activity

Day 5

Ubud

Morning private biking excursion. Afternoon at leisure. River rafting, hiking or additional activities can be arranged, upon request

Day 6
Ubud – Candidasa


Private transfer to resort for 4 nights with touring of historic and nature highlights en route

Day 7

Candidasa

Morning wellness activity. Afternoon shared boat cruise and option for snorkeling


Day 8
Candidasa


Private touring of local temples, traditional villages, local festivals

Day 9
Candidasa


Morning private hiking excursion. Afternoon at leisure for spa treatments or other spiritual and wellness activities

Day 10
Depart Bali
Private airport transfer
Hotels
| | |
| --- | --- |
| Ubud: | Mandapa Ritz-Carlton |
| Candidasa: | Amankila |
Cost
| | |
| --- | --- |
| $15,790 | Per person (double occupancy) |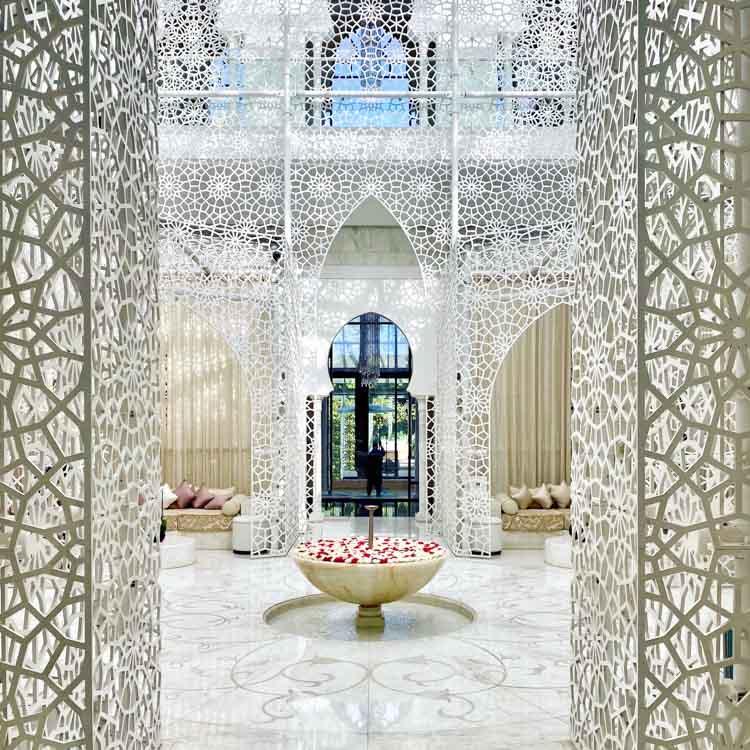 Wellness Tour of Bali
(10 Days)
Ubud, Candidasa
Spa & Wellness Tour of China
(10 Days)
Shanghai & environs, Suzhou, Hangzhou
Resorts of Southern France
(10 Days)
Provence, Cote d'Azur (Saint-Tropez & Saint-Jean-Cap-Ferrat)
Greece In Style
(11 Days)
Santorini, Athens, Porto Heli
Geothermal Spas of Iceland
(7 Days)
Blue Lagoon, Husafell, South Iceland, Reykjavik
Ayurveda Highlights of India
(8 Days)
Delhi, Himalayas & Rishikesh
Ultimate Spirituality & Wellness Tour of Indonesia
(11 Days)
Java, Bali, Sumba Island
Indulgent Tuscany
(9 Days)
Florence, Tuscan hills, Tuscan coast
Culture & Wellness Tour of Mexico
(11 Days)
Mexico City, Merida, Riviera Maya (Maroma, Playa del Carmen or Tulum)
Traditional Culture & Wellness of Nepal
(6 Days)
Kathmandu & Kathmandu Valley, Dhulikhel
Wellness Tour of Thailand
(11 Days)
Chiang Mai, Bangkok, Phuket or Koh Samui
Exclusive Japan: Amans, Art & Onsen
(15 Days)
Tokyo, Naoshima, Kyoto, Ise-Shima region
Multi-country Tours
Hiking & Wellness Tour of Bhutan & India
(14 Days)
Delhi, Thimphu, Punakha, Paro, Himalayas & Rishikesh
Spa & Wellness Tour of Germany & Switzerland
(10 Days)
Munich, Baden-Baden & Alsace, Lake Geneva
Active & Wellness Tour of Iceland & Norway
(12 Days)
Blue Lagoon, Husafell & Langjokull Glacier, South Iceland, Reykjavik , Oslo, Bergen & Sognefjord
We have a long list of rave reviews from our travelers.
Recommended by:
Departures
Conde Nast Traveler
The New York Times
Wall Street Journal
Travel + Leisure
Town & Country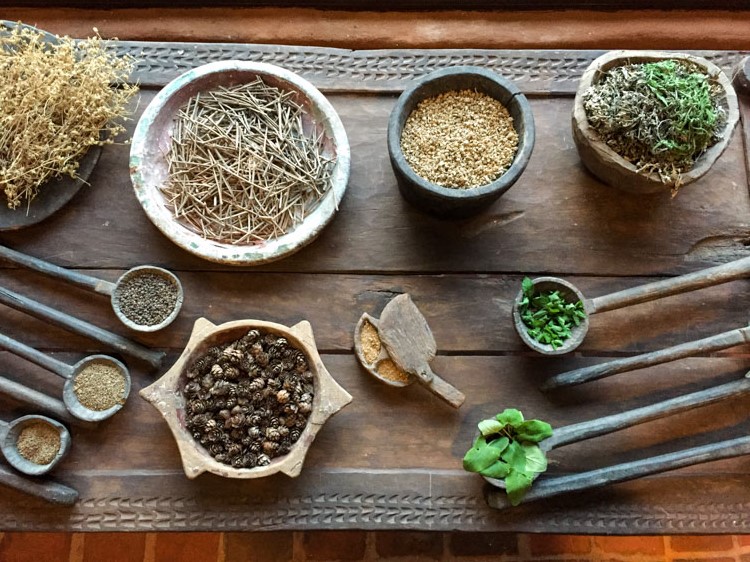 Hot Springs, Culture & Luxury in Baden-Baden, Germany
Experiencing K-Beauty in Seoul, South Korea
Three of Our Favorite Luxury Resorts in Thailand
Private Luxury Spa Tours & Wellness Tours Around the World
Just Back: The Guntu and Other Inland Sea Highlights in Japan
Bali & Indonesia: An Ideal Summer Destination
Soaking in Budapest's Thermal Baths
Must Experience: The Blue Lagoon in Iceland