Wellness Tour of Bali
(10 Days)
Ubud, Candidasa
Spa & Wellness Tour of China
(10 Days)
Shanghai & environs, Suzhou, Hangzhou
Resorts of Southern France
(10 Days)
Provence, Cote d'Azur (Saint-Tropez & Saint-Jean-Cap-Ferrat)
Greece In Style
(11 Days)
Santorini, Athens, Porto Heli
Geothermal Spas of Iceland
(7 Days)
Blue Lagoon, Husafell, South Iceland, Reykjavik
Ayurveda Highlights of India
(8 Days)
Delhi, Himalayas & Rishikesh
Ultimate Spirituality & Wellness Tour of Indonesia
(11 Days)
Java, Bali, Sumba Island
Indulgent Tuscany
(9 Days)
Florence, Tuscan hills, Tuscan coast
Culture & Wellness Tour of Mexico
(11 Days)
Mexico City, Merida, Riviera Maya (Maroma, Playa del Carmen or Tulum)
Traditional Culture & Wellness of Nepal
(6 Days)
Kathmandu & Kathmandu Valley, Dhulikhel
Wellness Tour of Thailand
(11 Days)
Chiang Mai, Bangkok, Phuket or Koh Samui
Exclusive Japan: Amans, Art & Onsen
(15 Days)
Tokyo, Naoshima, Kyoto, Ise-Shima region
Multi-country Tours
Hiking & Wellness Tour of Bhutan & India
(14 Days)
Delhi, Thimphu, Punakha, Paro, Himalayas & Rishikesh
Spa & Wellness Tour of Germany & Switzerland
(10 Days)
Munich, Baden-Baden & Alsace, Lake Geneva
Active & Wellness Tour of Iceland & Norway
(12 Days)
Blue Lagoon, Husafell & Langjokull Glacier, South Iceland, Reykjavik , Oslo, Bergen & Sognefjord
Culture & Wellness Tour of Mexico
(11 Days - Departs Daily on a Private Basis)
Mexico City, Merida, Riviera Maya (Maroma, Playa del Carmen or Tulum)
This private luxury tour of Mexico features expert-led private touring of the cultural, historic, and culinary highlights of Mexico City, and the diverse landscapes, Mayan archaeological sites and flavorful cuisine of the Yucatan Peninsula. In-depth cultural touring is combined with customized health and wellness experiences at exclusive spa resorts in the Yucatan jungle and on the Riviera Maya beaches.
Begin in exciting Mexico City, the sophisticated and vibrant capital of Mexico. Your expert guide and private driver will show you the very best of the city. See the highlights of the Zocalo (the city's main square) including the cathedral, the Templo Mayor, and Diego Rivera's murals in the National Palace. Visit renowned museums including the Museum of Anthropology, Museo Frida Kahlo, the Popular Art Museum, and Museo Dolores Olmedo. Browse boutiques, art galleries and architectural highlights in favorite neighborhoods such as Polanco, Roma, San Angel, and Coyoacan. In Xochimilco, enjoy a private canal cruise through the floating gardens. One day, attend a performance of the Ballet Folklorico. Throughout your touring, see colorful murals, beautiful colonial and contemporary architecture, and colorful markets. If desired, Artisans of Leisure can arrange additional activities such as food-focused touring, visits to gardens and private homes, or touring with an art and design expert.
Fly to Merida, an attractive tropical city filled with colorful Spanish-colonial architecture. With your private guide and driver, tour sites related to Merida's long history, such as the 16th-century cathedral, which incorporates stones of a Mayan pyramid, and historic mansions that recall the city's prosperous past. Stroll through the bustling Plaza Grande, browse local markets for spices and folk art and perhaps visit the Regional Museum of Anthropology, housed in a beautiful palace. One day, tour the extraordinary Mayan ruins of Uxmal, a UNESCO World Heritage Site. Alternatively, enjoy a Yucatecan cuisine cooking class at a renowned local cooking school or visit the Ria Celestun Biosphere Reserve on the coast of the Gulf of Mexico to cruise through mangroves and look for flamingoes, monkeys, turtles and other native animals.
During leisure time at a luxurious wellness resort in a restored historic hacienda surrounded by verdant jungle, enjoy leisure activities and customized wellness treatments at the resort's unique spa built around an ancient cenote (freshwater sinkhole). Other activities can be arranged on request, such as pilates, water yoga, personal training sessions, biking, a healing ceremony with a local shaman or a private chocolate and tequila tasting.
Next, visit the impressive Mayan ruins of Chichen Itza, another remarkable UNESCO World Heritage Site, and explore Valladolid, a historic city known for its colorful colonial architecture, en route to Riviera Maya, a resort area among the mangroves and beaches on the coast of the Caribbean Sea. During private touring, enjoy options such as exploring the ancient Mayan ruins of Tulum, which sit atop cliffs overlooking the sea; an excursion to the UNESCO-listed Sian Ka'an Biosphere Reserve; snorkeling; swimming in a cenote; exploring a spectacular cave system; and shopping at local boutiques. During ample leisure time, relax at your luxurious beach resort near Tulum, Playa del Carmen or on Maroma Beach. Upon request, Artisans of Leisure can arrange additional activities such as cooking lessons, private yacht charters, visits to Mayan ruins at Coba or Ek Balam, scuba diving on the nearby Mesoamerican Barrier Reef, and spa treatments.
Itinerary Overview
Day 1

Arrive Mexico City
Private arrival transfer to hotel for 3 nights

Day 2

Mexico City
Full-day private city tour

Day 3

Mexico City
Full-day private city tour

Day 4

Mexico City – Merida
Private airport transfer for flight to Merida. Private arrival transfer to spa resort for 3 nights, with touring in Merida en route

Day 5

Merida
Private excursion to nearby ruins, a flamingo sanctuary or cenotes, or private cooking lesson

Day 6

Merida
Private touring and time to enjoy resort wellness activities

Day 7

Merida – Riviera Maya
Private transfer to beach resort for 4 nights, with tour of Chichen Itza and Valladolid en route

Day 8
Riviera Maya
Day at leisure to enjoy resort. Reservations for resort activities or spa treatments on request
Day 9
Riviera Maya
Full-day flexible private touring. Options include Tulum, soft adventure touring, shopping or other activities around the Riviera Maya
Day 10
Riviera Maya
At leisure to enjoy resort. Spa appointments and wellness treatments can be arranged on request
Day 11
Depart Riviera Maya (Cancun)
Private airport transfer
Hotels
| | |
| --- | --- |
| Mexico City: | Four Seasons Hotel Mexico City or Las Alcobas |
| Merida: | Chable Yucatan |
| Riviera Maya: | Rosewood Mayakoba, Chable Maroma or Hotel Esencia (Tulum) |
Cost
| | |
| --- | --- |
| $17,410 | Per person (double occupancy) |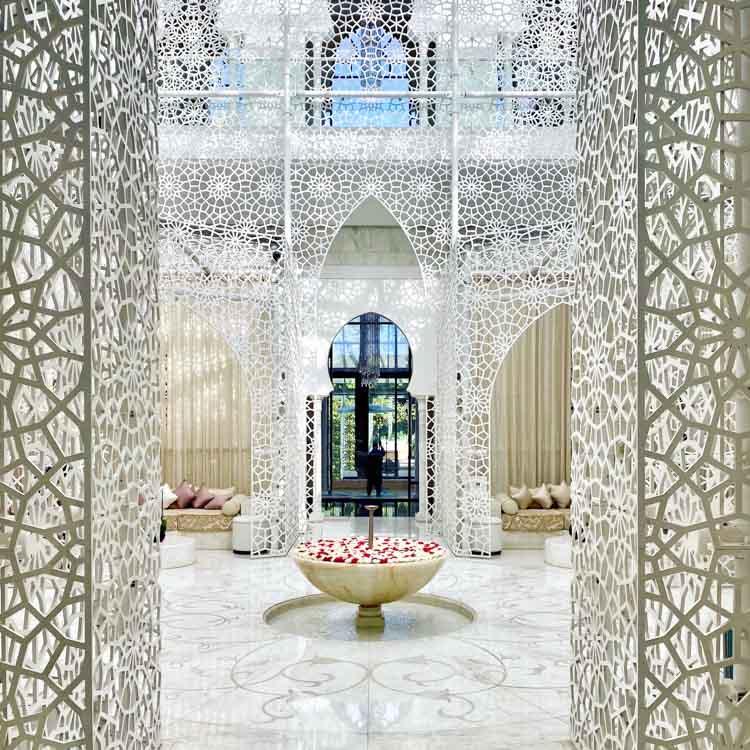 Wellness Tour of Bali
(10 Days)
Ubud, Candidasa
Spa & Wellness Tour of China
(10 Days)
Shanghai & environs, Suzhou, Hangzhou
Resorts of Southern France
(10 Days)
Provence, Cote d'Azur (Saint-Tropez & Saint-Jean-Cap-Ferrat)
Greece In Style
(11 Days)
Santorini, Athens, Porto Heli
Geothermal Spas of Iceland
(7 Days)
Blue Lagoon, Husafell, South Iceland, Reykjavik
Ayurveda Highlights of India
(8 Days)
Delhi, Himalayas & Rishikesh
Ultimate Spirituality & Wellness Tour of Indonesia
(11 Days)
Java, Bali, Sumba Island
Indulgent Tuscany
(9 Days)
Florence, Tuscan hills, Tuscan coast
Culture & Wellness Tour of Mexico
(11 Days)
Mexico City, Merida, Riviera Maya (Maroma, Playa del Carmen or Tulum)
Traditional Culture & Wellness of Nepal
(6 Days)
Kathmandu & Kathmandu Valley, Dhulikhel
Wellness Tour of Thailand
(11 Days)
Chiang Mai, Bangkok, Phuket or Koh Samui
Exclusive Japan: Amans, Art & Onsen
(15 Days)
Tokyo, Naoshima, Kyoto, Ise-Shima region
Multi-country Tours
Hiking & Wellness Tour of Bhutan & India
(14 Days)
Delhi, Thimphu, Punakha, Paro, Himalayas & Rishikesh
Spa & Wellness Tour of Germany & Switzerland
(10 Days)
Munich, Baden-Baden & Alsace, Lake Geneva
Active & Wellness Tour of Iceland & Norway
(12 Days)
Blue Lagoon, Husafell & Langjokull Glacier, South Iceland, Reykjavik , Oslo, Bergen & Sognefjord
We have a long list of rave reviews from our travelers.
Recommended by:
Departures
Conde Nast Traveler
The New York Times
Wall Street Journal
Travel + Leisure
Town & Country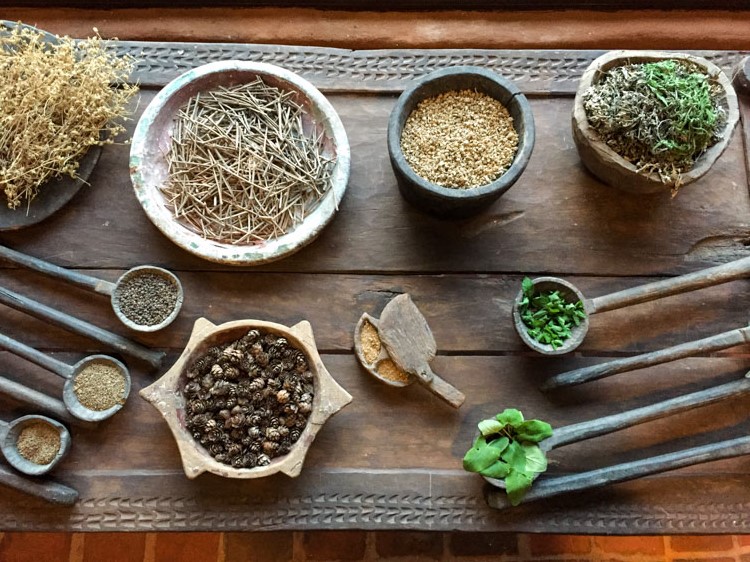 Hot Springs, Culture & Luxury in Baden-Baden, Germany
Experiencing K-Beauty in Seoul, South Korea
Three of Our Favorite Luxury Resorts in Thailand
Private Luxury Spa Tours & Wellness Tours Around the World
Just Back: The Guntu and Other Inland Sea Highlights in Japan
Bali & Indonesia: An Ideal Summer Destination
Soaking in Budapest's Thermal Baths
Must Experience: The Blue Lagoon in Iceland