Wellness Tour of Bali
(10 Days)
Ubud, Candidasa
Spa & Wellness Tour of China
(10 Days)
Shanghai & environs, Suzhou, Hangzhou
Resorts of Southern France
(10 Days)
Provence, Cote d'Azur (Saint-Tropez & Saint-Jean-Cap-Ferrat)
Greece In Style
(11 Days)
Santorini, Athens, Porto Heli
Geothermal Spas of Iceland
(7 Days)
Blue Lagoon, Husafell, South Iceland, Reykjavik
Ayurveda Highlights of India
(8 Days)
Delhi, Himalayas & Rishikesh
Ultimate Spirituality & Wellness Tour of Indonesia
(11 Days)
Java, Bali, Sumba Island
Indulgent Tuscany
(9 Days)
Florence, Tuscan hills, Tuscan coast
Culture & Wellness Tour of Mexico
(11 Days)
Mexico City, Merida, Riviera Maya (Maroma, Playa del Carmen or Tulum)
Traditional Culture & Wellness of Nepal
(6 Days)
Kathmandu & Kathmandu Valley, Dhulikhel
Wellness Tour of Thailand
(11 Days)
Chiang Mai, Bangkok, Phuket or Koh Samui
Exclusive Japan: Amans, Art & Onsen
(15 Days)
Tokyo, Naoshima, Kyoto, Ise-Shima region
Multi-country Tours
Hiking & Wellness Tour of Bhutan & India
(14 Days)
Delhi, Thimphu, Punakha, Paro, Himalayas & Rishikesh
Spa & Wellness Tour of Germany & Switzerland
(10 Days)
Munich, Baden-Baden & Alsace, Lake Geneva
Active & Wellness Tour of Iceland & Norway
(12 Days)
Blue Lagoon, Husafell & Langjokull Glacier, South Iceland, Reykjavik , Oslo, Bergen & Sognefjord
Spa & Wellness Tour of China
(10 Days - Departs Daily on a Private Basis)
Shanghai & environs, Suzhou, Hangzhou

This private luxury tour of China features traditional Chinese wellness experiences, in-depth cultural touring, and accommodation at top luxury hotels and spa resorts.
Begin at Amanyangyun, a relaxing luxury resort outside Shanghai that features traditional Chinese villas in an ancient camphor forest. During your stay, explore the beautiful Ming dynasty-style architecture and enjoy hands-on traditional Chinese cultural activities such as calligraphy, tea tasting, incense making and woodblock printing. Upon request, Artisans of Leisure can arrange spa treatments and specialty relaxation and fitness experiences at the resort's expansive wellness center.
Next, visit historic Suzhou to cruise canals past whitewashed Ming dynasty residences and tour UNESCO-listed traditional Chinese gardens. Continue to nearby Sangha Retreat, a lakeside luxury wellness resort and medical spa with state-of-the-art facilities. During your stay, perhaps opt for a comprehensive physical assessment or wellness regimen or indulge in selected activities according to your interests, such as guided meditations, qigong and tai chi sessions, fitness classes, beauty therapies and spa treatments based on healing philosophies from around the world.
Continue by high-speed train to Hangzhou, a city famous for high-quality tea and scenic West Lake. During flexible private touring, visit local tea plantations, take a private cruise on West Lake, tour Buddhist temples and monasteries, visit gardens, see historic shops, and learn about herbs and traditional Chinese medicine, another local specialty. Upon request, Artisans of Leisure will arrange tickets to Impression West Lake, a spectacular light show and performance that takes place on the lake.
Return to central Shanghai, and stay at the finest luxury hotel in this stylish and modern city. During private touring, learn about Shanghai's history through the architecture of the Bund, the French Concession, Pudong and other districts. Tour some of China's best museums, explore the Old Town and enjoy a tea tasting at a historic tea house. Also visit up-and-coming neighborhoods filled with art galleries, design shops and restaurants.
Itinerary Overview
Day 1
Arrive Shanghai environs
Private arrival transfer to luxury resort for 2 nights
Day 2
Shanghai environs
Morning private cultural activity. Afternoon at leisure to enjoy spa
Day 3
Shanghai environs – Suzhou
Private transfer to wellness resort for 2 nights with private Suzhou touring en route
Day 4
Suzhou
At leisure to enjoy spa and wellness activities
Day 5
Suzhou – Shanghai – Hangzhou
Private transfer to high-speed train to Hangzhou. Private arrival transfer to luxury hotel for 3 nights with private touring en route
Day 6
Hangzhou
Full-day private tour of tea plantations, historic temples and other attractions
Day 7
Hangzhou
Morning private West Lake cruise. Afternoon at leisure at resort
Day 8
Hangzhou – Shanghai
Private transfer to high-speed train to Shanghai. Private arrival transfer to luxury hotel for 2 nights. Afternoon private city tour
Day 9
Shanghai
Half-day private city tour. Afternoon at leisure
Day 10
Depart Shanghai
Private airport transfer
Hotels
Shanghai:
Amanyangyun (first stay)
The Peninsula Shanghai (second stay)
Suzhou:
Sangha Retreat by Octave Institute
Hangzhou:
Four Seasons Hotel Hangzhou at West Lake
Cost
| | |
| --- | --- |
| $12,175 | Per person (double occupancy) |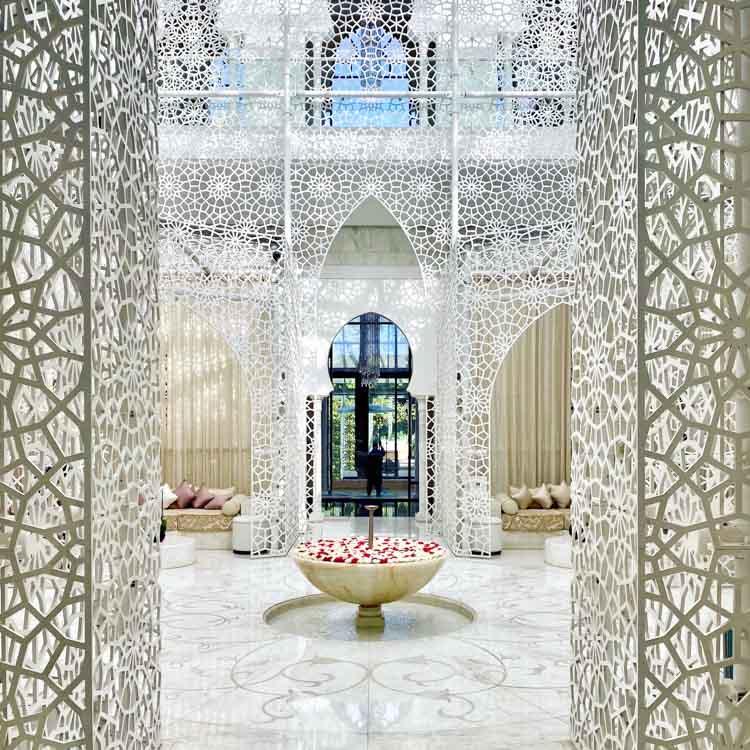 Wellness Tour of Bali
(10 Days)
Ubud, Candidasa
Spa & Wellness Tour of China
(10 Days)
Shanghai & environs, Suzhou, Hangzhou
Resorts of Southern France
(10 Days)
Provence, Cote d'Azur (Saint-Tropez & Saint-Jean-Cap-Ferrat)
Greece In Style
(11 Days)
Santorini, Athens, Porto Heli
Geothermal Spas of Iceland
(7 Days)
Blue Lagoon, Husafell, South Iceland, Reykjavik
Ayurveda Highlights of India
(8 Days)
Delhi, Himalayas & Rishikesh
Ultimate Spirituality & Wellness Tour of Indonesia
(11 Days)
Java, Bali, Sumba Island
Indulgent Tuscany
(9 Days)
Florence, Tuscan hills, Tuscan coast
Culture & Wellness Tour of Mexico
(11 Days)
Mexico City, Merida, Riviera Maya (Maroma, Playa del Carmen or Tulum)
Traditional Culture & Wellness of Nepal
(6 Days)
Kathmandu & Kathmandu Valley, Dhulikhel
Wellness Tour of Thailand
(11 Days)
Chiang Mai, Bangkok, Phuket or Koh Samui
Exclusive Japan: Amans, Art & Onsen
(15 Days)
Tokyo, Naoshima, Kyoto, Ise-Shima region
Multi-country Tours
Hiking & Wellness Tour of Bhutan & India
(14 Days)
Delhi, Thimphu, Punakha, Paro, Himalayas & Rishikesh
Spa & Wellness Tour of Germany & Switzerland
(10 Days)
Munich, Baden-Baden & Alsace, Lake Geneva
Active & Wellness Tour of Iceland & Norway
(12 Days)
Blue Lagoon, Husafell & Langjokull Glacier, South Iceland, Reykjavik , Oslo, Bergen & Sognefjord
We have a long list of rave reviews from our travelers.
Recommended by:
Departures
Conde Nast Traveler
The New York Times
Wall Street Journal
Travel + Leisure
Town & Country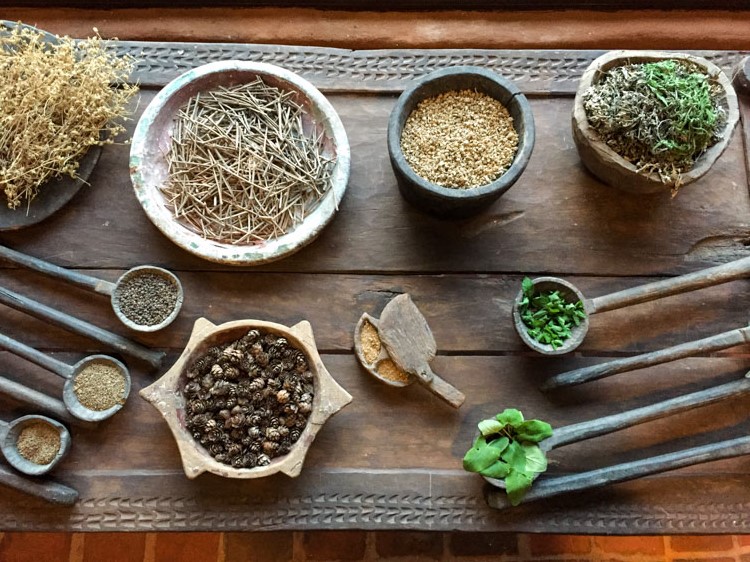 Hot Springs, Culture & Luxury in Baden-Baden, Germany
Experiencing K-Beauty in Seoul, South Korea
Three of Our Favorite Luxury Resorts in Thailand
Private Luxury Spa Tours & Wellness Tours Around the World
Just Back: The Guntu and Other Inland Sea Highlights in Japan
Bali & Indonesia: An Ideal Summer Destination
Soaking in Budapest's Thermal Baths
Must Experience: The Blue Lagoon in Iceland