Active Tour of Switzerland
(9 Days)
Lucerne & Mount Pilatus, Interlaken & Berner Oberland, Zermatt, Lausanne
Adventure Tour of Iceland
(9 Days)
Reykjavik, Husafell, Golden Circle & South Iceland, Jokulsarlon Glacier Lagoon, Blue Lagoon
Active Argentina
(13 Days)
Buenos Aires, El Chalten, El Calafate, Iguazu Falls
Australia Luxury Adventure
(16 Days)
Sydney, Arkaba & Flinders Ranges, Kangaroo Island, Adelaide, Daintree Rainforest, Great Barrier Reef
Wellness Tour of Bali
(10 Days)
Ubud, Candidasa
Luxury Adventure Tour of Bhutan
(10 Days)
Paro, Thimphu, Punakha
Adventure Tour of Chile
(11 Days)
Atacama, Santiago & Valparaiso & Casablanca Valley, Torres del Paine
Active Tour of China
(13 Days)
Beijing & Great Wall, Huangshan, Yangshuo, Guilin & Longsheng, Hong Kong
Luxury Adventure Tour of Ecuador & the Galapagos
(12 Days)
Quito, Cloud Forest, Galapagos cruise (5 nights)
Biking Tour of France
(9 Days)
Paris & Versailles, Loire Valley, Bordeaux & Saint-Emilion
Ayurveda & Yoga Tour of India
(12 Days)
Delhi, Himalayas, Goa, Mumbai
Indonesia Luxury Adventure
(13 Days)
Bali, Moyo Island, Java
Luxury Golf Tour of Ireland
(9 days)
Dublin, Kildare, Kenmare, Adare, Doonbeg
Family Adventure in Israel
(12 Days)
Tel Aviv, Galilee, Jerusalem, Dead Sea, Eilat & Negev Desert
Hiking Tour of Japan: Nakasendo Road & the Japan Alps
(12 Days)
Kyoto, Nakasendo Road, Takayama & Kamikochi, Matsumoto, Tokyo
Historic Hikes of Japan: Kumano Kodo & Nakasendo Road
(12 Days)
Kyoto, Kumano Kodo, Ise-Shima region, Nakasendo Road, Tokyo
Active Tour of Jordan
(8 Days)
Amman & Jerash, King's Highway, Petra, Wadi Rum & Dana Biosphere Reserve, Dead Sea
Hiking Tour of Lebanon
(8 Days)
Beirut, Chouf Mountains, Jabal Moussa or Tannourine (or Sidon and Tyre), Jeita Grotto, Byblos, Qadisha Valley, Baalbek
Luxury Adventure Tour of Morocco
(9 Days)
Fez, Sahara Desert, Atlas Mountains, Marrakesh
Adventure Tour of New Zealand
(9 Days)
Rotorua, Hawke's Bay, Queenstown & Milford Sound
Active & Nature Tour of Oman
(9 Days)
Muscat, Ras Al Jinz, Wahiba Sands & Nizwa, Jebel Akhdar (Al Hajar Mountains)
Luxury Active Tour of Peru
(9 Days)
Lima, Sacred Valley, Machu Picchu, Cusco
Exclusive Inca Trail
(10 Day)
Sacred Valley, Inca Trail, Machu Picchu, Cusco
Active Family Tour of Sicily
(11 Days)
Palermo with Monreale, Segesta & Erice, Sciacca & Agrigento, Noto with Modica, Ragusa & Syracuse, Taormina & Mount Etna
Active Tour of Spain
(10 Days)
Madrid & Segovia, Marbella & Ronda, Granada, Barcelona & Montserrat
Nature & Northern Lights in Sweden
(8 Days)
Stockholm, Swedish Lapland
Active & Adventure Tour of Turkey
(15 Days)
Istanbul, Cappadocia, Izmir & Ephesus, Bodrum & Turquoise Coast
Luxury Golf Tour of Portugal
(9 Days)
Lisbon & environs, Algarve
Luxury Golf Tour of Spain
(10 Days)
Barcelona, Madrid, Marbella & Ronda
MULTI-COUNTRY TOURS
Patagonia Adventure: Argentina & Chile
(13 Days)
Buenos Aires, Bariloche, El Calafate, Torres del Paine, Santiago
Hiking and Wellness Tour of Bhutan & India
(14 Days)
Delhi, Thimphu, Punakha, Paro, Himalayas & Rishikesh
Culture & Adventure in Dubai, Abu Dhabi & Oman
(11 days)
Zighy Bay, Dubai, Arabian Desert, Abu Dhabi
Active & Wellness Tour of Iceland & Norway
(11 Days)
Reykjavik & Langjokull Glacier, Husafell, Blue Lagoon, Oslo, Bergen, Sognefjord
Active Tour of Slovenia & Croatia
(10 Days)
Ljubljana & Lake Bled, Plitvice Lakes National Park, Split, Hvar, Dubrovnik
Active Tour of Vietnam & Cambodia
(16 Days)
Hanoi, Halong Bay, Hoi An, Saigon, Phnom Penh, Siem Reap
Luxury Golf Tour of Spain
(10 Days - Departs Daily on a Private Basis)
Barcelona, Madrid, Marbella & Ronda
This luxury private Spain tour features private cultural touring in fascinating Spanish cities, stays at top city hotels, tee times at the most renowned golf courses in Spain and ample time to relax at a luxurious seaside resort.
Begin in Barcelona, the capital of the Catalonia region and a center of modern design and cutting-edge cuisine. During comprehensive private touring, discover Gaudi's fantastical structures such as the Sagrada Familia, Casa Mila, Casa Batllo and Parc Guell. Stroll along Las Ramblas—Barcelona's most famous boulevard—and explore the narrow streets of the Gothic Quarter and La Ribera. Visit excellent museums such as the Picasso Museum or Miro Museum. If desired, browse upscale boutiques along the Passeig de Gracia and design shops in the stylish Born and Raval neighborhoods. Also visit top food markets such as the Santa Caterina Market and La Boqueria Market. Upon request, Artisans of Leisure can also arrange other activities in Barcelona, such as cooking lessons, Jewish touring, tickets to soccer matches, visiting favorite family attractions, private yacht charters and foodie tours.
One day, enjoy a round of golf at Real Club de Golf el Prat, a golf club on the outskirts of Barcelona that regularly hosts the Spanish Open.
Continue by high-speed train to Madrid, the capital of Spain, which is known for its elegant squares, stately architecture, leafy boulevards and world-class art museums. During flexible private touring, visit renowned museums such as the Prado Museum, Reina Sofia National Museum or Thyssen-Bornemisza Museum, and also tour the majestic Royal Palace. Stroll through favorite neighborhoods, beautiful parks, and exclusive shopping and residential districts. Also visit historic squares and lively food markets, including the gourmet San Miguel Market. One evening, enjoy a private tasting tour of some of Madrid's most beloved tapas bars. Other touring options include visiting the flea market, seeing the bullring or touring smaller museums. Upon request, additional experiences can be arranged such as cooking lessons, tickets to soccer matches, a behind-the-scenes tour of Santiago Bernabeu Stadium or insider shopping tours.
Next, take the high-speed AVE train to Malaga, a historic port city on the Mediterranean Sea. During a private tour, see highlights such as the Roman theater, ruined Alcazaba and museum dedicated to local hero, Pablo Picasso. Continue by private transfer to an upscale waterfront resort in Marbella, a fashionable beach town on the sun-drenched Costa del Sol. One day, take a private excursion to Ronda, a renowned whitewashed village built on the edges of a dramatic gorge, and enjoy hiking or biking in the area.
One morning, enjoy a round of golf at Real Club Valderrama. Considered one of the best golf courses in Europe, it hosted the memorable 1997 Ryder Cup, the first year Tiger Woods played in the prestigious tournament. Another morning, enjoy a round at Real Club de Golf Sotogrande. One of the oldest golf courses in the region, it's a must for any golf enthusiast on a tour of Spain.
Itinerary Overview
Day 1
Arrive Barcelona
Private arrival transfer to hotel for 3 nights
Day 2
Barcelona
Full-day private city tour
Day 3

Barcelona
Morning round of golf at Real Club de Golf el Prat, including transfers. Afternoon flexible city touring

Day 4
Barcelona – Madrid
Private transfer to station for high-speed AVE train to Madrid. Private arrival transfer to hotel for 2 nights. Evening private tapas tasting tour
Day 5
Madrid
Full-day private city tour
Day 6
Madrid – Malaga – Marbella
Private transfer to station for high-speed AVE train to Malaga. Half-day private city tour on arrival. Private transfer to Marbella resort for 4 nights
Day 7
Marbella
Morning round of golf at Real Club Valderrama, including transfers. Afternoon at leisure
Day 8
Marbella & Ronda
Morning private excursion to Ronda. Afternoon at leisure
Day 9
Marbella
Morning round of golf at Real Club de Golf Sotogrande, including transfers. Afternoon at leisure
Day 10
Marbella – Depart Malaga
Private airport transfer
Hotels
| | |
| --- | --- |
| Barcelona: | Mandarin Oriental Barcelona or Hotel Arts Barcelona |
| Madrid: | Four Seasons Hotel Madrid or Mandarin Oriental Ritz Madrid |
| Marbella: | Marbella Club |
Cost
| | |
| --- | --- |
| $21,345 | Per person (double occupancy) |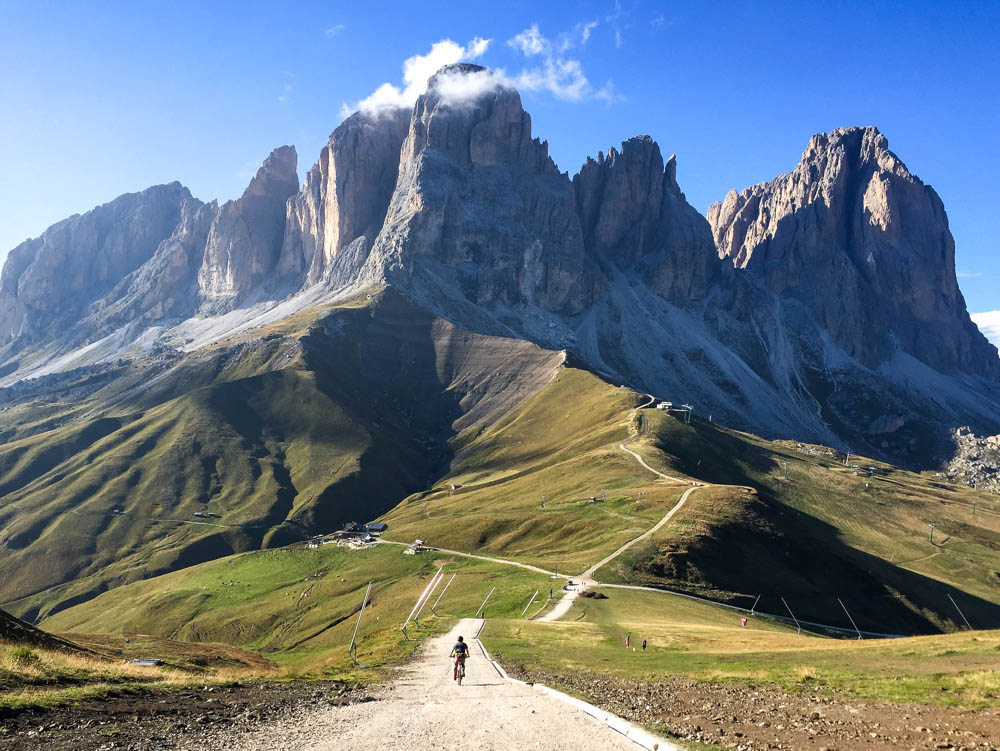 Active Tour of Switzerland
(9 Days)
Lucerne & Mount Pilatus, Interlaken & Berner Oberland, Zermatt, Lausanne
Adventure Tour of Iceland
(9 Days)
Reykjavik, Husafell, Golden Circle & South Iceland, Jokulsarlon Glacier Lagoon, Blue Lagoon
Active Argentina
(13 Days)
Buenos Aires, El Chalten, El Calafate, Iguazu Falls
Australia Luxury Adventure
(16 Days)
Sydney, Arkaba & Flinders Ranges, Kangaroo Island, Adelaide, Daintree Rainforest, Great Barrier Reef
Wellness Tour of Bali
(10 Days)
Ubud, Candidasa
Luxury Adventure Tour of Bhutan
(10 Days)
Paro, Thimphu, Punakha
Adventure Tour of Chile
(11 Days)
Atacama, Santiago & Valparaiso & Casablanca Valley, Torres del Paine
Active Tour of China
(13 Days)
Beijing & Great Wall, Huangshan, Yangshuo, Guilin & Longsheng, Hong Kong
Luxury Adventure Tour of Ecuador & the Galapagos
(12 Days)
Quito, Cloud Forest, Galapagos cruise (5 nights)
Biking Tour of France
(9 Days)
Paris & Versailles, Loire Valley, Bordeaux & Saint-Emilion
Ayurveda & Yoga Tour of India
(12 Days)
Delhi, Himalayas, Goa, Mumbai
Indonesia Luxury Adventure
(13 Days)
Bali, Moyo Island, Java
Luxury Golf Tour of Ireland
(9 days)
Dublin, Kildare, Kenmare, Adare, Doonbeg
Family Adventure in Israel
(12 Days)
Tel Aviv, Galilee, Jerusalem, Dead Sea, Eilat & Negev Desert
Hiking Tour of Japan: Nakasendo Road & the Japan Alps
(12 Days)
Kyoto, Nakasendo Road, Takayama & Kamikochi, Matsumoto, Tokyo
Historic Hikes of Japan: Kumano Kodo & Nakasendo Road
(12 Days)
Kyoto, Kumano Kodo, Ise-Shima region, Nakasendo Road, Tokyo
Active Tour of Jordan
(8 Days)
Amman & Jerash, King's Highway, Petra, Wadi Rum & Dana Biosphere Reserve, Dead Sea
Hiking Tour of Lebanon
(8 Days)
Beirut, Chouf Mountains, Jabal Moussa or Tannourine (or Sidon and Tyre), Jeita Grotto, Byblos, Qadisha Valley, Baalbek
Luxury Adventure Tour of Morocco
(9 Days)
Fez, Sahara Desert, Atlas Mountains, Marrakesh
Adventure Tour of New Zealand
(9 Days)
Rotorua, Hawke's Bay, Queenstown & Milford Sound
Active & Nature Tour of Oman
(9 Days)
Muscat, Ras Al Jinz, Wahiba Sands & Nizwa, Jebel Akhdar (Al Hajar Mountains)
Luxury Active Tour of Peru
(9 Days)
Lima, Sacred Valley, Machu Picchu, Cusco
Exclusive Inca Trail
(10 Day)
Sacred Valley, Inca Trail, Machu Picchu, Cusco
Active Family Tour of Sicily
(11 Days)
Palermo with Monreale, Segesta & Erice, Sciacca & Agrigento, Noto with Modica, Ragusa & Syracuse, Taormina & Mount Etna
Active Tour of Spain
(10 Days)
Madrid & Segovia, Marbella & Ronda, Granada, Barcelona & Montserrat
Nature & Northern Lights in Sweden
(8 Days)
Stockholm, Swedish Lapland
Active & Adventure Tour of Turkey
(15 Days)
Istanbul, Cappadocia, Izmir & Ephesus, Bodrum & Turquoise Coast
Luxury Golf Tour of Portugal
(9 Days)
Lisbon & environs, Algarve
Luxury Golf Tour of Spain
(10 Days)
Barcelona, Madrid, Marbella & Ronda
MULTI-COUNTRY TOURS
Patagonia Adventure: Argentina & Chile
(13 Days)
Buenos Aires, Bariloche, El Calafate, Torres del Paine, Santiago
Hiking and Wellness Tour of Bhutan & India
(14 Days)
Delhi, Thimphu, Punakha, Paro, Himalayas & Rishikesh
Culture & Adventure in Dubai, Abu Dhabi & Oman
(11 days)
Zighy Bay, Dubai, Arabian Desert, Abu Dhabi
Active & Wellness Tour of Iceland & Norway
(11 Days)
Reykjavik & Langjokull Glacier, Husafell, Blue Lagoon, Oslo, Bergen, Sognefjord
Active Tour of Slovenia & Croatia
(10 Days)
Ljubljana & Lake Bled, Plitvice Lakes National Park, Split, Hvar, Dubrovnik
Active Tour of Vietnam & Cambodia
(16 Days)
Hanoi, Halong Bay, Hoi An, Saigon, Phnom Penh, Siem Reap
This was truly the trip of a lifetime…In New Zealand, all six of us caught trout, went horse riding, helicoptering, jet boating…all the while being cared for by the most wonderful people ever.
~ P.F., Gwynedd Valley, PA
Peru was absolutely outstanding. Our guide gave me the encouragement and help I needed in climbing to the very top of Huayna Picchu – an accomplishment of which I will always be thankful!! 
~ P.C., Smyrna, GA
We had a wonderful time in Asia!!! Highlights in Indonesia were the airplane view of the volcanoes on Java, walking each level of Borobudur by ourselves with no one else around, the trek to Selogriyo and its breathtaking terraced rice fields…
~ T.T., New York, NY
Recommended by:
Departures
Conde Nast Traveler
The New York Times
Wall Street Journal
Travel + Leisure
Town & Country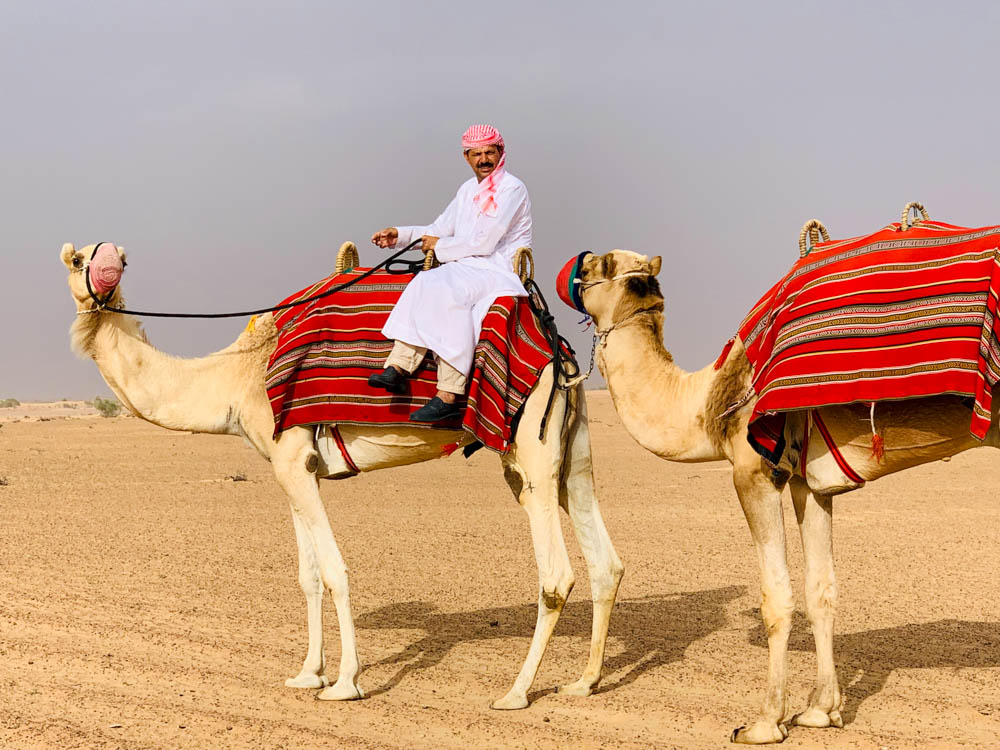 Just Back: An Active Luxury Tour of Iceland & Norway
The Best of Oman: Culture, Adventure & Luxury
Hiking and Active Tours in Patagonia and Igauzu Falls, Argentina
Italy: The Best of the Dolomites
Hiking Along the Caldera in Santorini, Greece
Just Back: Rwanda & Its National Parks
Just Back from Chile: The Best of the Atacama Desert & Patagonia
Israel Off the Beaten Track: The Stunning Negev
Luxury Tented Camps in Remote Northern India
Our Top 5 Best Adventure Tours