Active Tour of Switzerland
(9 Days)
Lucerne & Mount Pilatus, Interlaken & Berner Oberland, Zermatt, Lausanne
Adventure Tour of Iceland
(9 Days)
Reykjavik, Husafell, Golden Circle & South Iceland, Jokulsarlon Glacier Lagoon, Blue Lagoon
Active Argentina
(13 Days)
Buenos Aires, El Chalten, El Calafate, Iguazu Falls
Australia Luxury Adventure
(16 Days)
Sydney, Arkaba & Flinders Ranges, Kangaroo Island, Adelaide, Daintree Rainforest, Great Barrier Reef
Wellness Tour of Bali
(10 Days)
Ubud, Candidasa
Luxury Adventure Tour of Bhutan
(10 Days)
Paro, Thimphu, Punakha
Adventure Tour of Chile
(11 Days)
Atacama, Santiago & Valparaiso & Casablanca Valley, Torres del Paine
Active Tour of China
(13 Days)
Beijing & Great Wall, Huangshan, Yangshuo, Guilin & Longsheng, Hong Kong
Luxury Adventure Tour of Ecuador & the Galapagos
(12 Days)
Quito, Cloud Forest, Galapagos cruise (5 nights)
Biking Tour of France
(9 Days)
Paris & Versailles, Loire Valley, Bordeaux & Saint-Emilion
Ayurveda & Yoga Tour of India
(12 Days)
Delhi, Himalayas, Goa, Mumbai
Indonesia Luxury Adventure
(13 Days)
Bali, Moyo Island, Java
Luxury Golf Tour of Ireland
(9 days)
Dublin, Kildare, Kenmare, Adare, Doonbeg
Family Adventure in Israel
(12 Days)
Tel Aviv, Galilee, Jerusalem, Dead Sea, Eilat & Negev Desert
Hiking Tour of Japan: Nakasendo Road & the Japan Alps
(12 Days)
Kyoto, Nakasendo Road, Takayama & Kamikochi, Matsumoto, Tokyo
Historic Hikes of Japan: Kumano Kodo & Nakasendo Road
(12 Days)
Kyoto, Kumano Kodo, Ise-Shima region, Nakasendo Road, Tokyo
Active Tour of Jordan
(8 Days)
Amman & Jerash, King's Highway, Petra, Wadi Rum & Dana Biosphere Reserve, Dead Sea
Hiking Tour of Lebanon
(8 Days)
Beirut, Chouf Mountains, Jabal Moussa or Tannourine (or Sidon and Tyre), Jeita Grotto, Byblos, Qadisha Valley, Baalbek
Luxury Adventure Tour of Morocco
(9 Days)
Fez, Sahara Desert, Atlas Mountains, Marrakesh
Adventure Tour of New Zealand
(9 Days)
Rotorua, Hawke's Bay, Queenstown & Milford Sound
Active & Nature Tour of Oman
(9 Days)
Muscat, Ras Al Jinz, Wahiba Sands & Nizwa, Jebel Akhdar (Al Hajar Mountains)
Luxury Active Tour of Peru
(9 Days)
Lima, Sacred Valley, Machu Picchu, Cusco
Exclusive Inca Trail
(10 Day)
Sacred Valley, Inca Trail, Machu Picchu, Cusco
Active Family Tour of Sicily
(11 Days)
Palermo with Monreale, Segesta & Erice, Sciacca & Agrigento, Noto with Modica, Ragusa & Syracuse, Taormina & Mount Etna
Active Tour of Spain
(10 Days)
Madrid & Segovia, Marbella & Ronda, Granada, Barcelona & Montserrat
Nature & Northern Lights in Sweden
(8 Days)
Stockholm, Swedish Lapland
Active & Adventure Tour of Turkey
(15 Days)
Istanbul, Cappadocia, Izmir & Ephesus, Bodrum & Turquoise Coast
Luxury Golf Tour of Portugal
(9 Days)
Lisbon & environs, Algarve
Luxury Golf Tour of Spain
(10 Days)
Barcelona, Madrid, Marbella & Ronda
MULTI-COUNTRY TOURS
Patagonia Adventure: Argentina & Chile
(13 Days)
Buenos Aires, Bariloche, El Calafate, Torres del Paine, Santiago
Hiking and Wellness Tour of Bhutan & India
(14 Days)
Delhi, Thimphu, Punakha, Paro, Himalayas & Rishikesh
Culture & Adventure in Dubai, Abu Dhabi & Oman
(11 days)
Zighy Bay, Dubai, Arabian Desert, Abu Dhabi
Active & Wellness Tour of Iceland & Norway
(11 Days)
Reykjavik & Langjokull Glacier, Husafell, Blue Lagoon, Oslo, Bergen, Sognefjord
Active Tour of Slovenia & Croatia
(10 Days)
Ljubljana & Lake Bled, Plitvice Lakes National Park, Split, Hvar, Dubrovnik
Active Tour of Vietnam & Cambodia
(16 Days)
Hanoi, Halong Bay, Hoi An, Saigon, Phnom Penh, Siem Reap
Active Argentina
(13 Days - Departs Daily on a Private Basis)
Buenos Aires, El Chalten, El Calafate, Iguazu Falls
This private luxury tour of Argentina is perfect for our more adventurous active travelers. Experience the vibrant city of Buenos Aires combined with some of the most spectacular landscapes in Argentina.
Begin in Buenos Aires. With your own private guide and driver, visit the city's most evocative neighborhoods such as San Telmo, La Boca, Palermo and Puerto Madero, and see highlights around the city such as the Plaza de Mayo, Casa Rosada and Recoleta Cemetery. Visit local museums according to your interests, such as the Evita Museum or MALBA, a museum of Latin American art. One evening, attend a top-rated tango performance at an intimate, upscale dinner theater. Also enjoy time to take advantage of the exciting contemporary art and design scene, world-class restaurants and great shopping. All touring is flexible and can be customized to incorporate special interests such as art, tango, polo, Jewish history, family activities, adventure, gastronomy and more.
Continue into the remote wilderness of southern Patagonia to the village of El Chalten. During your stay, enjoy guided hikes in this spectacular region to see glacier-fed lakes, the iconic stone towers of Mount Fitz Roy, and the pristine forests and native wildlife of Los Huemules Natural Reserve. Upon request, Artisans of Leisure can also arrange fly fishing in nearby lakes and rivers.
Next, transfer to El Calafate to experience southern Patagonia's vast open steppe and the impressive peaks, glaciers and pale blue lakes of Los Glaciares National Park. One day, visit magnificent Perito Moreno Glacier—one of the few advancing glaciers in the world—to see (and hear!) icebergs calving from it, and perhaps enjoy a shared cruise or opt to take a guided trek on top of the glacier itself. Another day, enjoy exciting lodge-based activities, such as hiking, mountain biking, birdwatching and horseback riding.
Return to Buenos Aires and if desired, take a private excursion to San Antonio de Areco and an estancia in the pampas to learn about gaucho culture and experience the traditional estancia lifestyle. Alternatively, take a private excursion to Tigre and the Parana River Delta to enjoy a relaxing private cruise on the canals of this "rural Venice," passing gardens and upscale vacation houses.
Conclude at Iguazu Falls, one of the most spectacular natural attractions in the world. Stay in a private villa at Awasi, an exclusive luxury lodge in the rainforest. With your private guide, venture onto catwalks to reach the most breathtaking views of Iguazu Falls, including the thundering Garganta del Diablo ("Devil's Throat"). Depending on timing and interests, relax in your private plunge pool at Awasi or enjoy additional lodge-based activities such as kayaking on the river, hiking and birding in the rainforest, visiting a local indigenous community and taking an excursion to the UNESCO-listed ruins of Jesuit missions.
Itinerary Overview
Day 1
Arrive Buenos Aires
Private arrival transfer to hotel for 2 nights
Day 2
Buenos Aires


Full-day private tour. Evening dinner tango performance, including transfers

Day 3
Buenos Aires – El Calafate – El Chalten


Private transfer to the airport for flight to El Calafate (flight not included). Private arrival transfer to luxury lodge for 3 nights

Day 4
El Chalten


Lodge-based touring and activities

Day 5

El Chalten

Lodge-based touring and activities

Day 6

El Chalten – El Calafate

Private transfer to luxury lodge for 2 nights. Afternoon at leisure to enjoy lodge activities

Day 7
El Calafate


Full-day tour of Perito Moreno Glacier

Day 8

El Calafate – Buenos Aires

Private airport transfer for flight to Buenos Aires (flight not included). Private transfer to hotel for 2 nights

Day 9
Buenos Aires & environs


Private excursion to the pampas

Day 10
Buenos Aires – Iguazu Falls


Private transfer to the airport for flight to Iguazu Falls (flight not included). Private arrival transfer to luxury lodge for 3 nights

Day 11
Iguazu Falls


Full-day private touring on the Argentine side of the Falls

Day 12
Iguazu Falls


Private lodge-based activities

Day 13
Iguazu Falls – Depart Buenos Aires


Private transfer to the airport for flight to Buenos Aires (flight not included) to connect with onward flight
Hotels
| | |
| --- | --- |
| Buenos Aires: | Palacio Duhau - Park Hyatt Buenos Aires, Four Seasons Hotel Buenos Aires or Alvear Palace |
| El Chalten: | Explora El Chalten or Aguas Arriba Lodge |
| El Calafate: | Eolo |
| Iguazu Falls: | Awasi Iguazu |
Cost
| | |
| --- | --- |
| $20,515 | Per person (double occupancy) |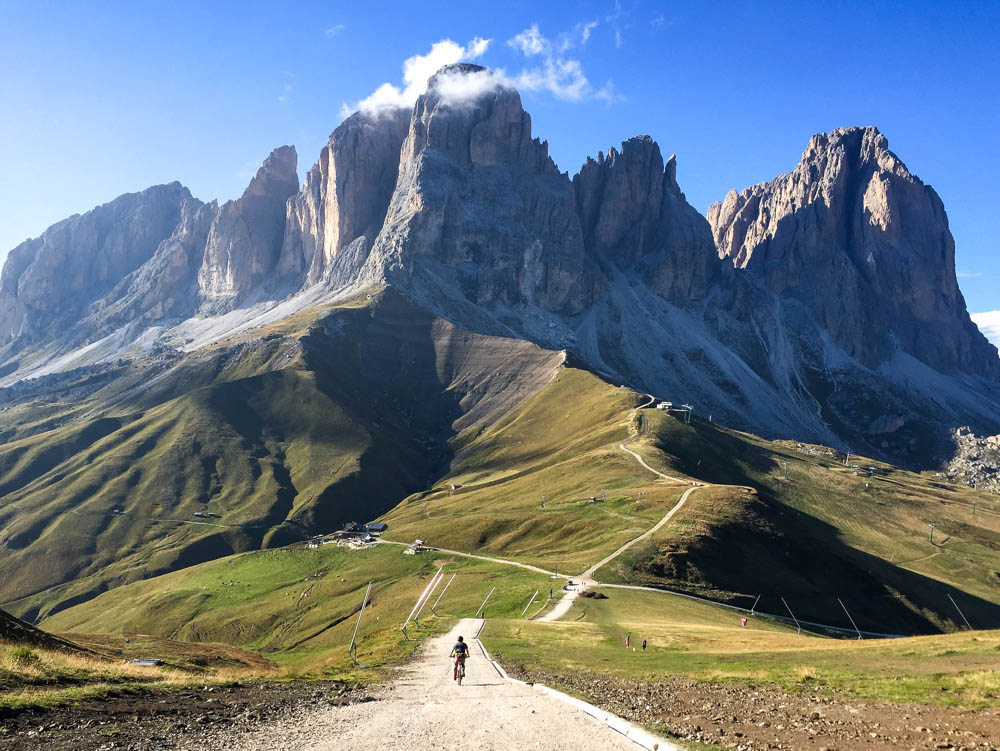 Active Tour of Switzerland
(9 Days)
Lucerne & Mount Pilatus, Interlaken & Berner Oberland, Zermatt, Lausanne
Adventure Tour of Iceland
(9 Days)
Reykjavik, Husafell, Golden Circle & South Iceland, Jokulsarlon Glacier Lagoon, Blue Lagoon
Active Argentina
(13 Days)
Buenos Aires, El Chalten, El Calafate, Iguazu Falls
Australia Luxury Adventure
(16 Days)
Sydney, Arkaba & Flinders Ranges, Kangaroo Island, Adelaide, Daintree Rainforest, Great Barrier Reef
Wellness Tour of Bali
(10 Days)
Ubud, Candidasa
Luxury Adventure Tour of Bhutan
(10 Days)
Paro, Thimphu, Punakha
Adventure Tour of Chile
(11 Days)
Atacama, Santiago & Valparaiso & Casablanca Valley, Torres del Paine
Active Tour of China
(13 Days)
Beijing & Great Wall, Huangshan, Yangshuo, Guilin & Longsheng, Hong Kong
Luxury Adventure Tour of Ecuador & the Galapagos
(12 Days)
Quito, Cloud Forest, Galapagos cruise (5 nights)
Biking Tour of France
(9 Days)
Paris & Versailles, Loire Valley, Bordeaux & Saint-Emilion
Ayurveda & Yoga Tour of India
(12 Days)
Delhi, Himalayas, Goa, Mumbai
Indonesia Luxury Adventure
(13 Days)
Bali, Moyo Island, Java
Luxury Golf Tour of Ireland
(9 days)
Dublin, Kildare, Kenmare, Adare, Doonbeg
Family Adventure in Israel
(12 Days)
Tel Aviv, Galilee, Jerusalem, Dead Sea, Eilat & Negev Desert
Hiking Tour of Japan: Nakasendo Road & the Japan Alps
(12 Days)
Kyoto, Nakasendo Road, Takayama & Kamikochi, Matsumoto, Tokyo
Historic Hikes of Japan: Kumano Kodo & Nakasendo Road
(12 Days)
Kyoto, Kumano Kodo, Ise-Shima region, Nakasendo Road, Tokyo
Active Tour of Jordan
(8 Days)
Amman & Jerash, King's Highway, Petra, Wadi Rum & Dana Biosphere Reserve, Dead Sea
Hiking Tour of Lebanon
(8 Days)
Beirut, Chouf Mountains, Jabal Moussa or Tannourine (or Sidon and Tyre), Jeita Grotto, Byblos, Qadisha Valley, Baalbek
Luxury Adventure Tour of Morocco
(9 Days)
Fez, Sahara Desert, Atlas Mountains, Marrakesh
Adventure Tour of New Zealand
(9 Days)
Rotorua, Hawke's Bay, Queenstown & Milford Sound
Active & Nature Tour of Oman
(9 Days)
Muscat, Ras Al Jinz, Wahiba Sands & Nizwa, Jebel Akhdar (Al Hajar Mountains)
Luxury Active Tour of Peru
(9 Days)
Lima, Sacred Valley, Machu Picchu, Cusco
Exclusive Inca Trail
(10 Day)
Sacred Valley, Inca Trail, Machu Picchu, Cusco
Active Family Tour of Sicily
(11 Days)
Palermo with Monreale, Segesta & Erice, Sciacca & Agrigento, Noto with Modica, Ragusa & Syracuse, Taormina & Mount Etna
Active Tour of Spain
(10 Days)
Madrid & Segovia, Marbella & Ronda, Granada, Barcelona & Montserrat
Nature & Northern Lights in Sweden
(8 Days)
Stockholm, Swedish Lapland
Active & Adventure Tour of Turkey
(15 Days)
Istanbul, Cappadocia, Izmir & Ephesus, Bodrum & Turquoise Coast
Luxury Golf Tour of Portugal
(9 Days)
Lisbon & environs, Algarve
Luxury Golf Tour of Spain
(10 Days)
Barcelona, Madrid, Marbella & Ronda
MULTI-COUNTRY TOURS
Patagonia Adventure: Argentina & Chile
(13 Days)
Buenos Aires, Bariloche, El Calafate, Torres del Paine, Santiago
Hiking and Wellness Tour of Bhutan & India
(14 Days)
Delhi, Thimphu, Punakha, Paro, Himalayas & Rishikesh
Culture & Adventure in Dubai, Abu Dhabi & Oman
(11 days)
Zighy Bay, Dubai, Arabian Desert, Abu Dhabi
Active & Wellness Tour of Iceland & Norway
(11 Days)
Reykjavik & Langjokull Glacier, Husafell, Blue Lagoon, Oslo, Bergen, Sognefjord
Active Tour of Slovenia & Croatia
(10 Days)
Ljubljana & Lake Bled, Plitvice Lakes National Park, Split, Hvar, Dubrovnik
Active Tour of Vietnam & Cambodia
(16 Days)
Hanoi, Halong Bay, Hoi An, Saigon, Phnom Penh, Siem Reap
This was truly the trip of a lifetime…In New Zealand, all six of us caught trout, went horse riding, helicoptering, jet boating…all the while being cared for by the most wonderful people ever.
~ P.F., Gwynedd Valley, PA
Peru was absolutely outstanding. Our guide gave me the encouragement and help I needed in climbing to the very top of Huayna Picchu – an accomplishment of which I will always be thankful!! 
~ P.C., Smyrna, GA
We had a wonderful time in Asia!!! Highlights in Indonesia were the airplane view of the volcanoes on Java, walking each level of Borobudur by ourselves with no one else around, the trek to Selogriyo and its breathtaking terraced rice fields…
~ T.T., New York, NY
Recommended by:
Departures
Conde Nast Traveler
The New York Times
Wall Street Journal
Travel + Leisure
Town & Country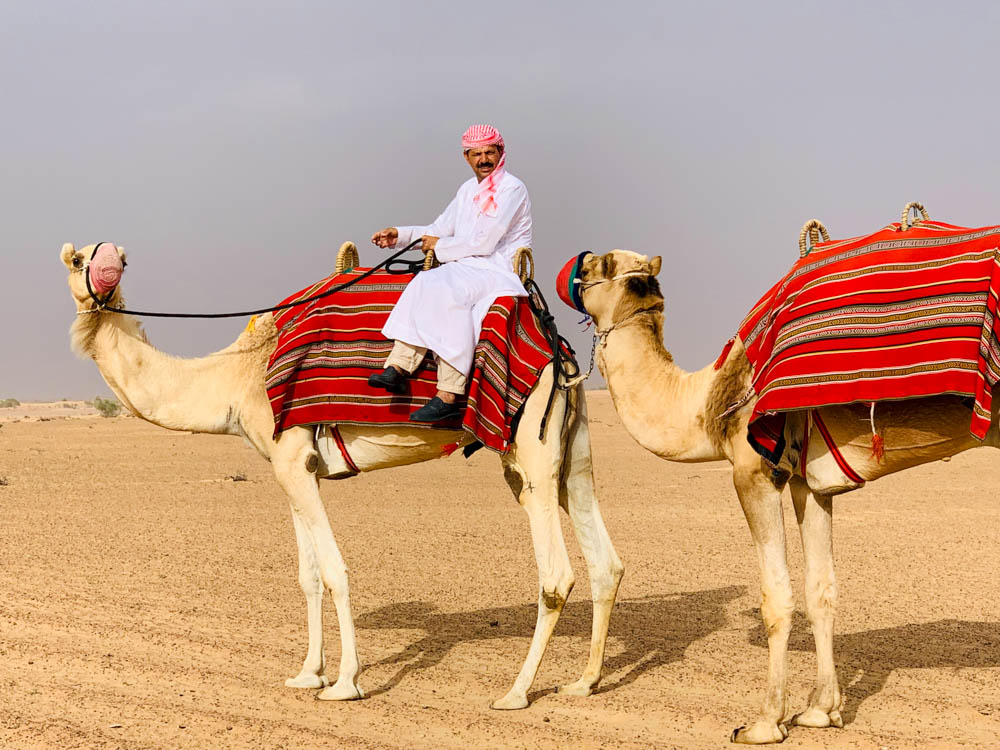 Just Back: An Active Luxury Tour of Iceland & Norway
The Best of Oman: Culture, Adventure & Luxury
Hiking and Active Tours in Patagonia and Igauzu Falls, Argentina
Italy: The Best of the Dolomites
Hiking Along the Caldera in Santorini, Greece
Just Back: Rwanda & Its National Parks
Just Back from Chile: The Best of the Atacama Desert & Patagonia
Israel Off the Beaten Track: The Stunning Negev
Luxury Tented Camps in Remote Northern India
Our Top 5 Best Adventure Tours