June 24, 2013
New Zealand: Five of Our Favorite Luxury Lodges
New Zealand's extraordinary luxury lodges are destinations in their own right. Here are five of our favorite lodges, all of which are featured in our private New Zealand tours.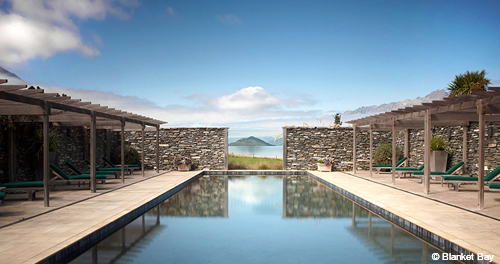 1.    Blanket Bay, Queenstown
Blanket Bay—a longtime favorite lodge among our travelers—sits on the shore of Lake Wakatipu just outside Queenstown on the South Island.
We arrange truly amazing activities in this spectacular, must-visit region, such as private helicopter flights to Milford Sound (including landing on a glacier) and jet boat rides on the Dart River into the untouched wilderness of Mount Aspiring National Park, as well as wine touring, hiking excursions, visits to local towns and more.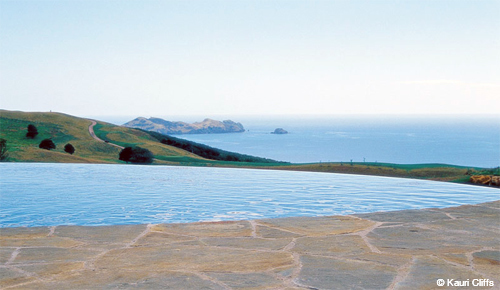 2.    Kauri Cliffs, Bay of Islands
Kauri Cliffs overlooks the Bay of Islands in the subtropical Northland region in far northern New Zealand. It's a great base for the touring we arrange nearby, including private boat cruises and fishing charters, visits to seaside villages and historic sites, and excursions to ancient kauri forests.
During leisure time, our travelers can also enjoy the lodge's thousands of acres of private land, including private beaches and a championship golf course.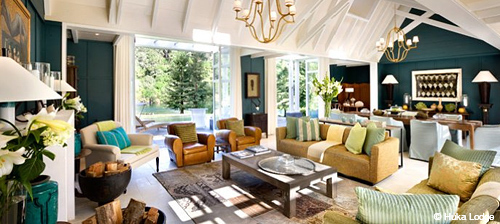 3.    Huka Lodge, Taupo
Huka Lodge was the first "super lodge" in New Zealand and still one of the finest. Set along the scenic Waikato River near beautiful Lake Taupo, the lodge is in the heart of the North Island's fascinating geothermal region.
In the surrounding Taupo and Rotorua region, we arrange private lake cruises, private fly-fishing excursions, helicopter flights to active volcanoes, walks through steaming geothermal fields, learning about traditional Maori culture, and visits to local museums and historic sites.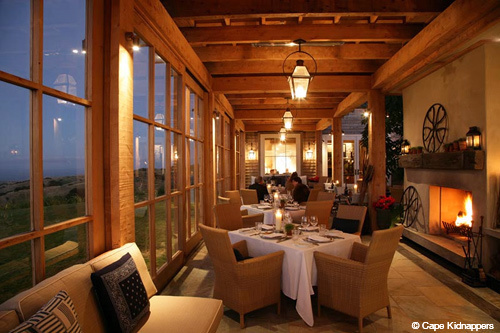 4.    The Farm at Cape Kidnappers, Hawke's Bay
The stunning setting for The Farm at Cape Kidnappers is thousands of acres of rolling hills that end in jagged cliffs high above the ocean.
In addition to a spectacular golf course set atop these cliffs, the lodge features a working sheep ranch, a kiwi habitat, and miles of trails for walking, horseback riding and mountain biking. In the bucolic Hawke's Bay region that surrounds Cape Kidnappers, we arrange private wine touring at some of the finest wineries in New Zealand, a private tour of an Art Deco town, a visit with a local Maori family, tastings at local food shops and produce stands, and much more.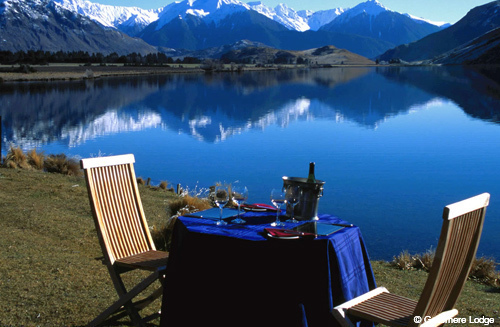 5.    Grasmere Lodge, Canterbury
Originally a historic homestead, Grasmere Lodge is now a luxury lodge offering genuine Kiwi hospitality in a hidden valley of the Southern Alps on New Zealand's South Island. From here, we arrange private hiking in the nearby Arthur's Pass National Park, as well as wine touring, visits to Christchurch and other options.
Contact Artisans of Leisure to start planning a customized tour that features the top luxury lodges in New Zealand and private excursions that capture the best of each region.
Destinations: New Zealand, South Pacific
Tags: adventure, Artisans of Leisure, beaches, biking, elite lodges, family vacations, farm tours, fishing, food, golf, hotels, lodges, luxury hotels, luxury New Zealand tours, luxury travel, Maori culture, nature, New Zealand tours, private tours, South Pacific, wildlife, wildnerness, wine