June 18, 2013
Just Back: Yangon, Bagan, Inle Lake and Ngapali Beach in Myanmar
We recently returned from a private Myanmar (Burma) tour that featured timeless traditions and the latest developments in Yangon, Bagan, Inle Lake and Ngapali Beach.
We started in Yangon, the largest city in Myanmar, where we visited impressive Shwedagon Pagoda. The most revered Buddhist reliquary in Myanmar, it's covered in gold leaf and precious stones, and is believed to contain hairs of the historical Buddha.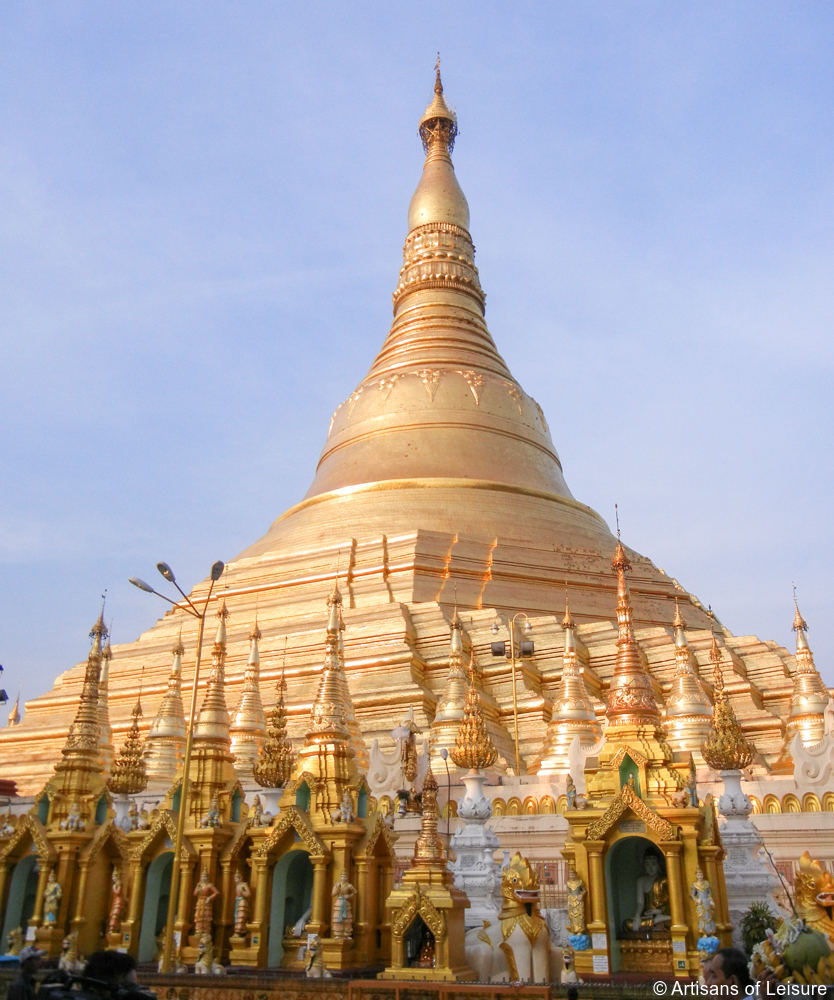 Buddhism has a strong presence in Myanmar culture. We saw pagodas, temples, monks and nuns everywhere throughout our trip.
Pink is the traditional color of robes worn by Buddhist nuns, such as these at Shwedagon Pagoda.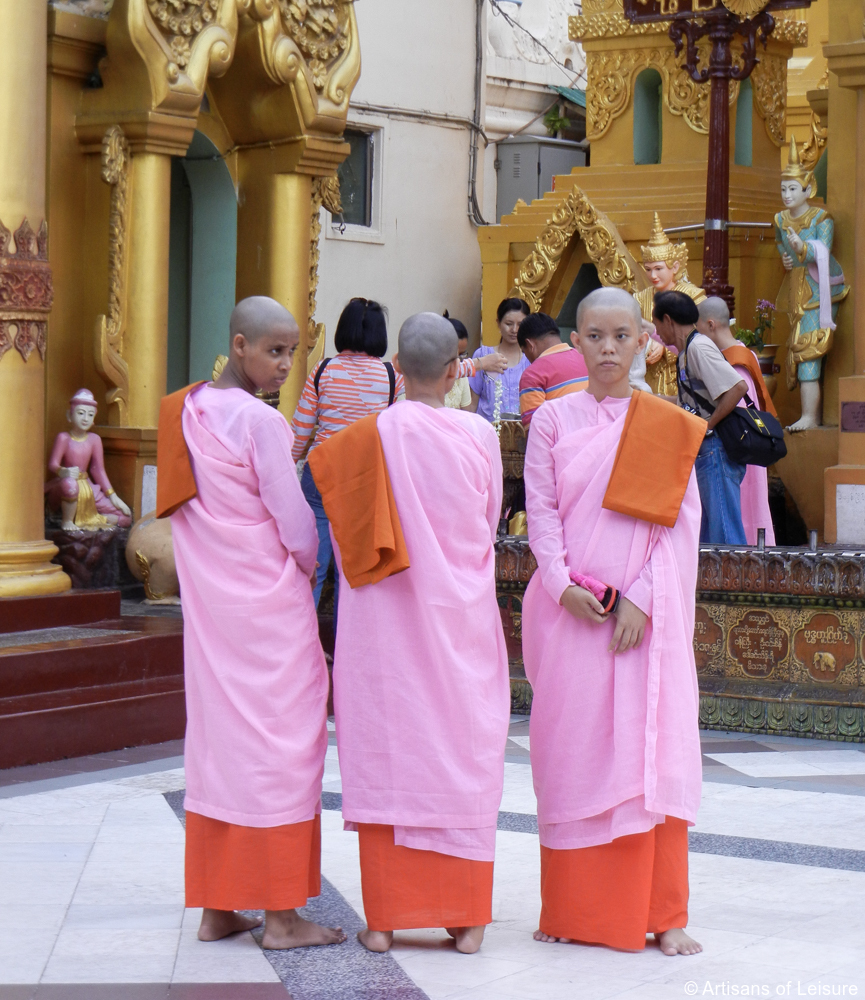 This boy is on his way to being initiated into the life of a Buddhist monk, an auspicious occasion for him and his family. Children of Buddhist families typically spend time in monastic life as a rite of passage.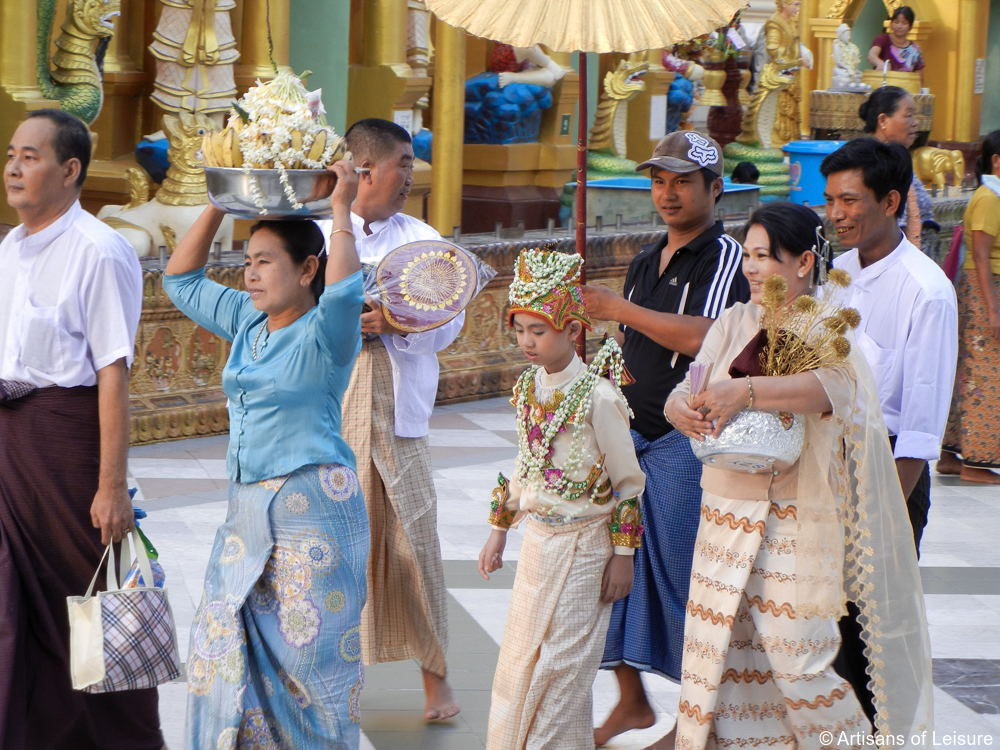 We really enjoyed our stay at The Strand, one of Artisans of Leisure's preferred hotels in Yangon.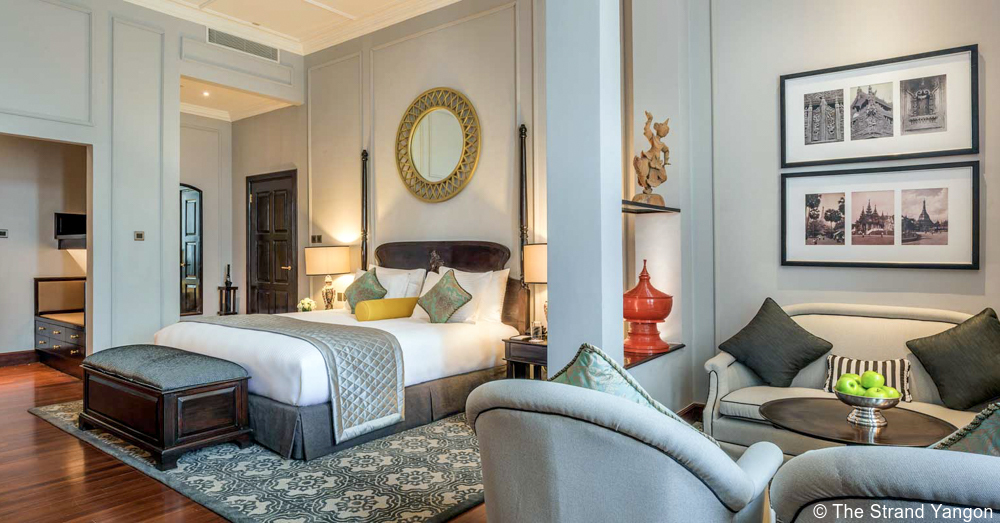 The Governor's Residence, a Belmond Hotel is another Artisans of Leisure preferred hotel in the city.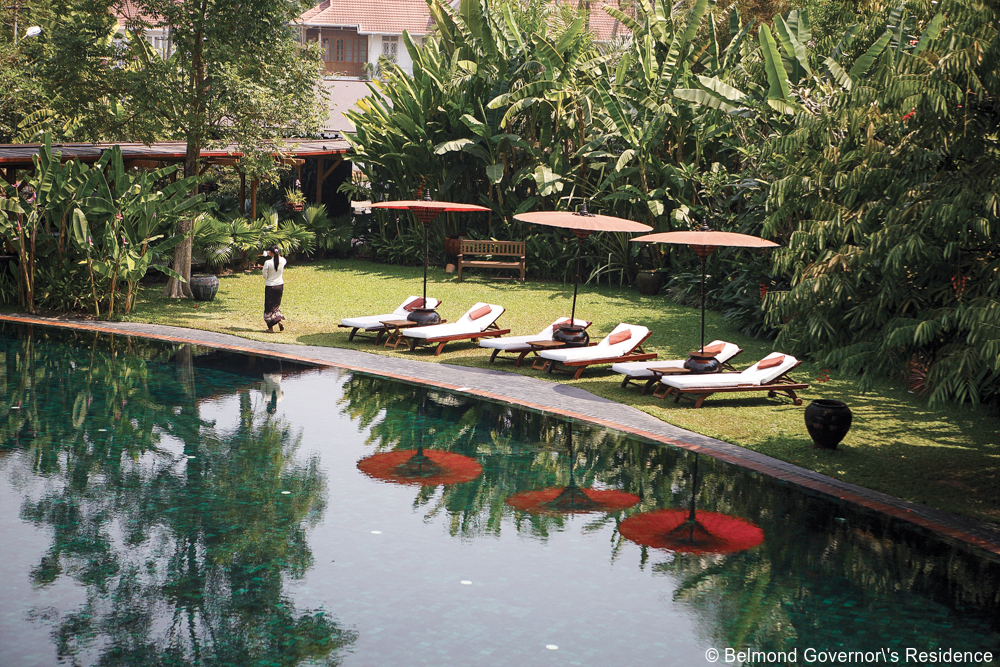 Our touring also included stops at Yangon's best art galleries.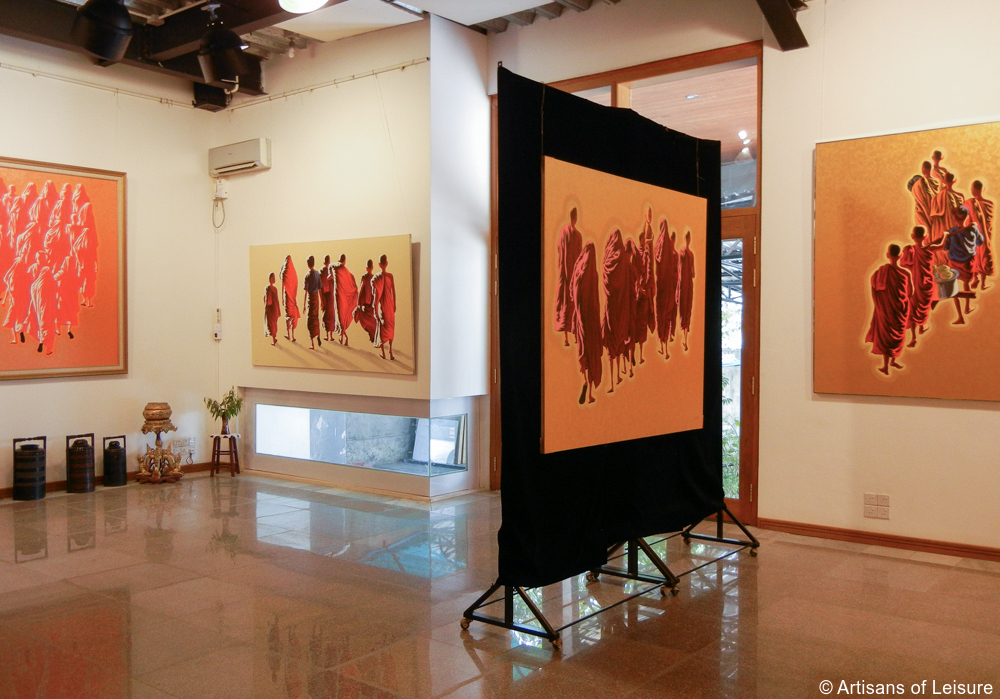 Our next stop was Kyaiktiyo Pagoda, also known as the Golden Rock. Pilgrims apply gold leaf to the boulder, which balances on a cliff.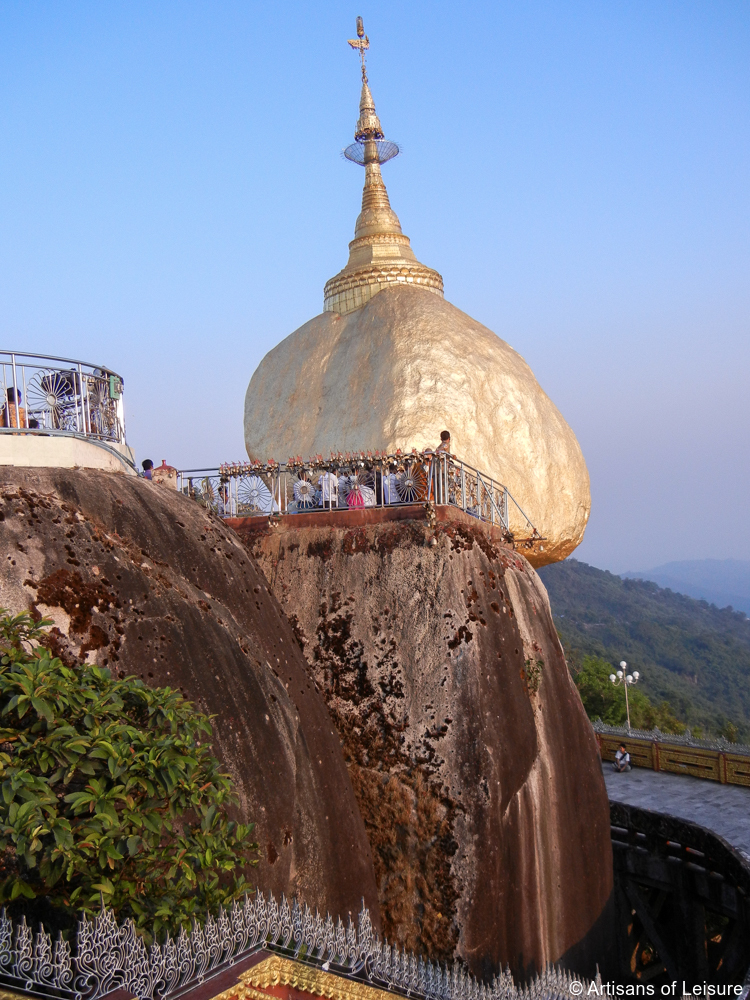 Buddhist nuns at the Golden Rock.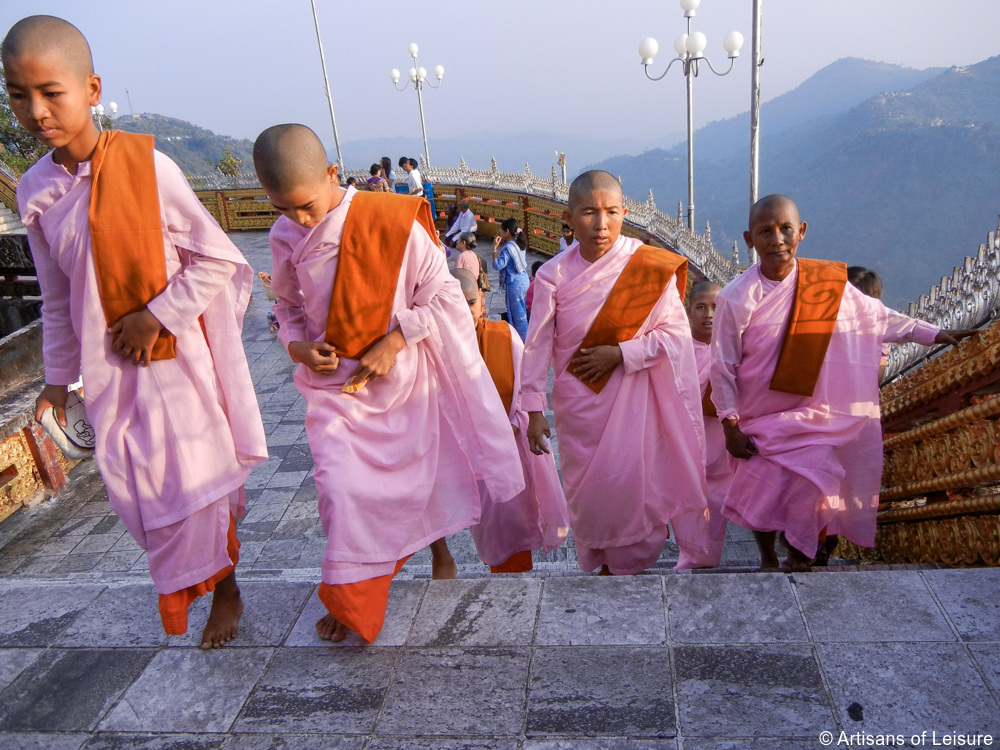 These pilgrims visiting the Golden Rock wore traditional clothing of their region.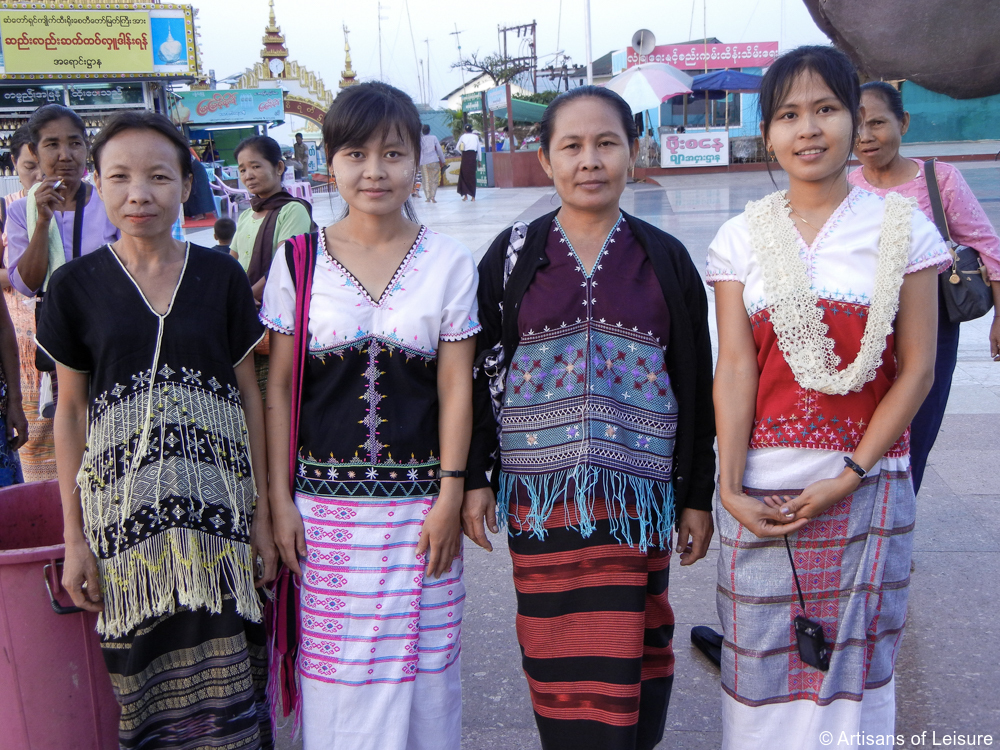 This woman prepared a sweet rice flour crepe at the Golden Rock.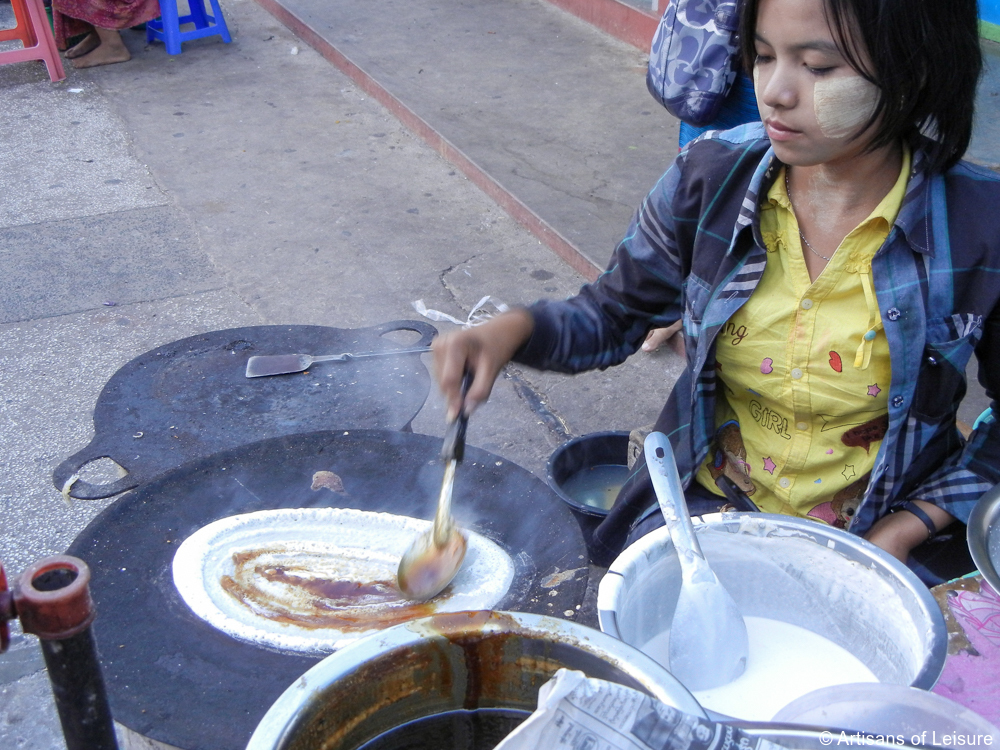 Food vendors lined the route to the holy site.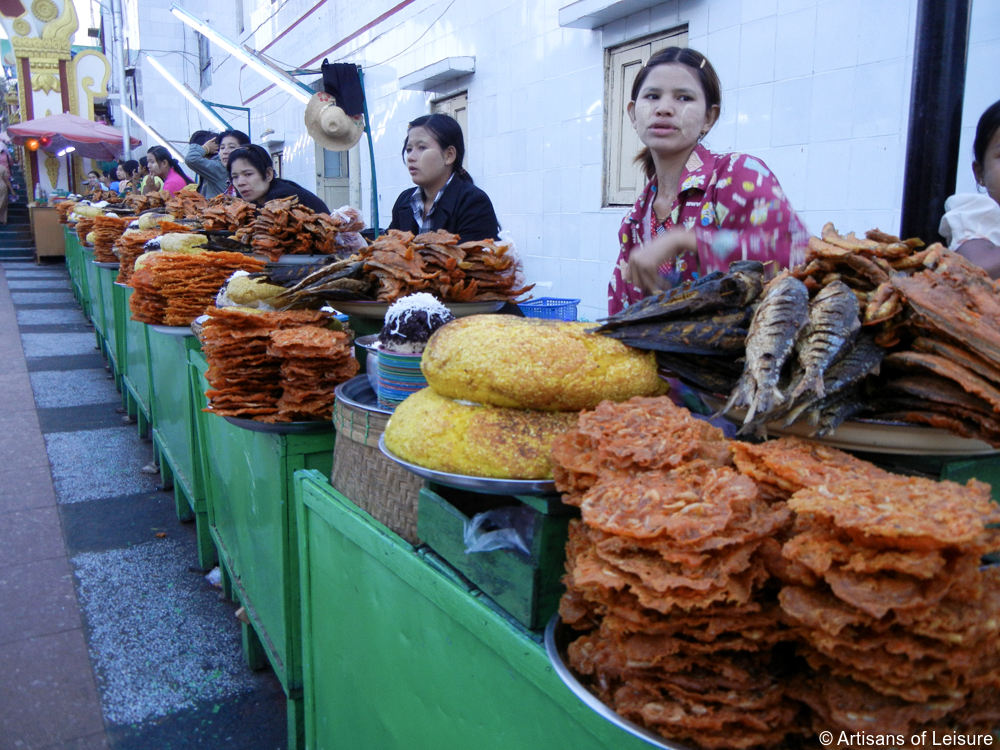 At night, floodlights illuminate the rock, giving it a golden glow.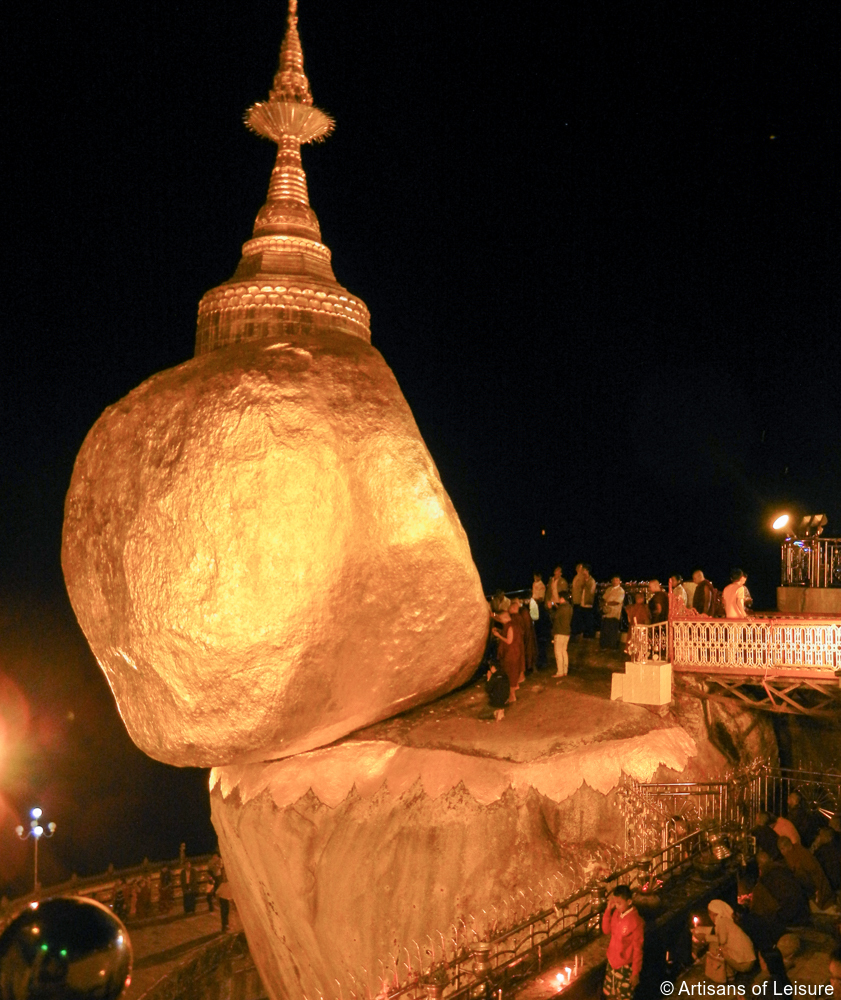 Next, we visited Bagan. The vast plain covered with hundreds of ancient Buddhist temples and pagodas is an incredible sight and a highlight of our private Myanmar tours.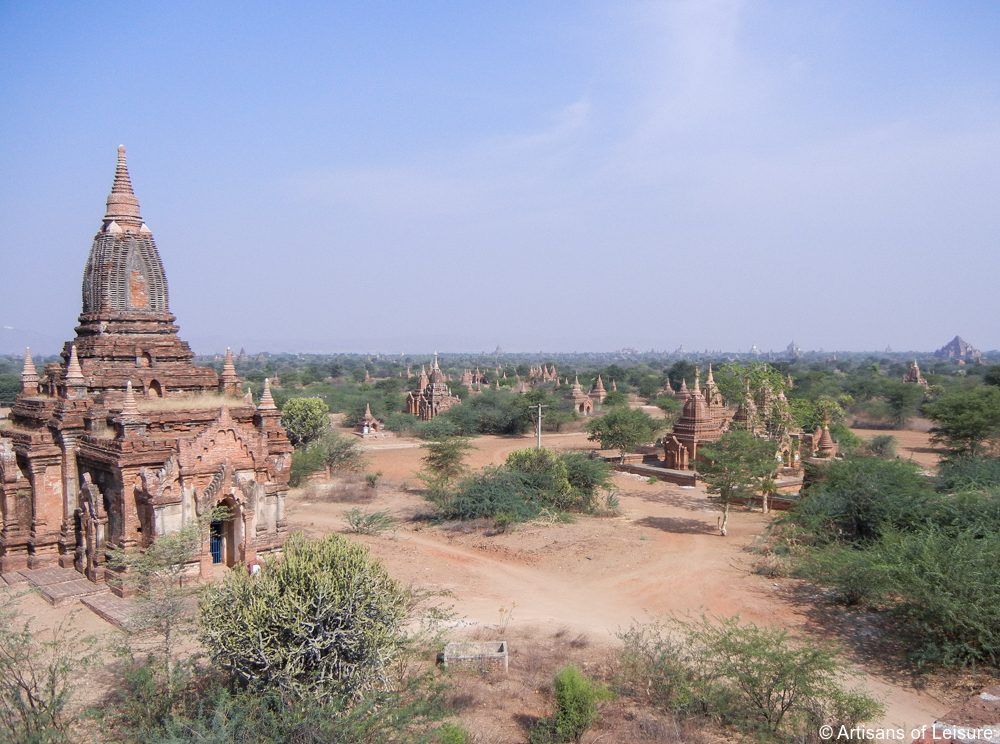 In Old Bagan, you can visit active pagodas that contain sacred objects, such as statues covered in gold leaf. Some date as far back as the 11th century.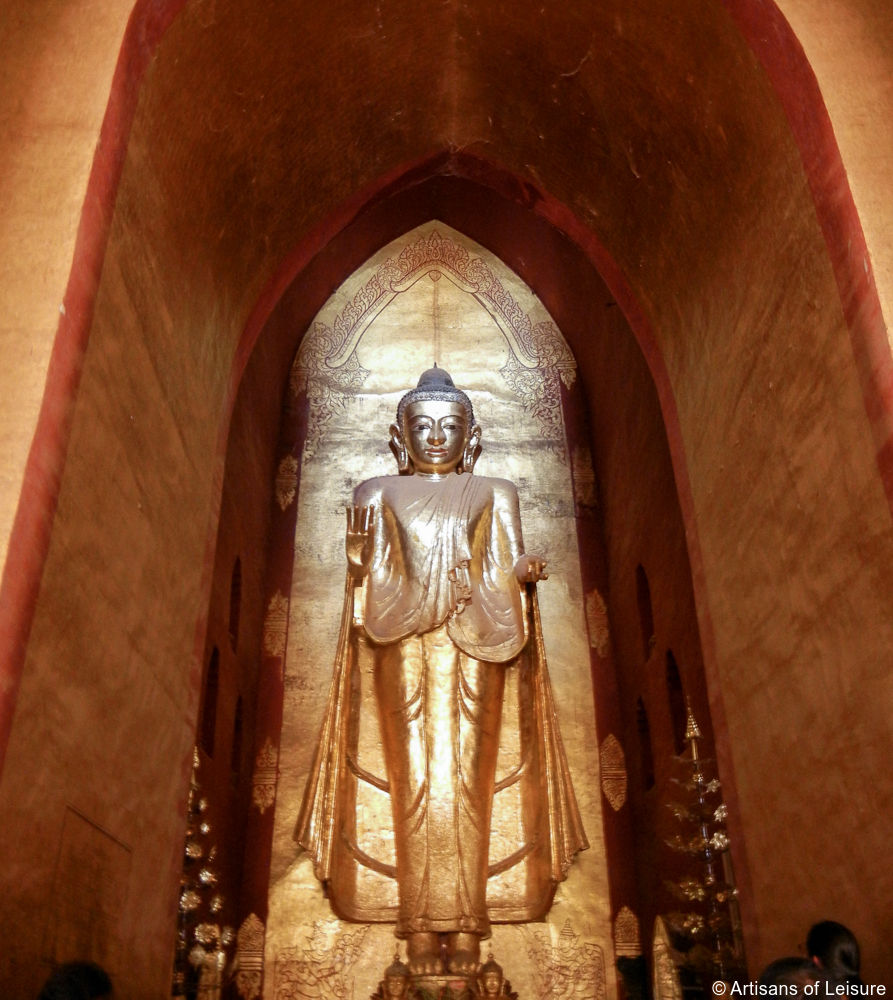 One evening, we attended a traditional Burmese marionette show in Bagan.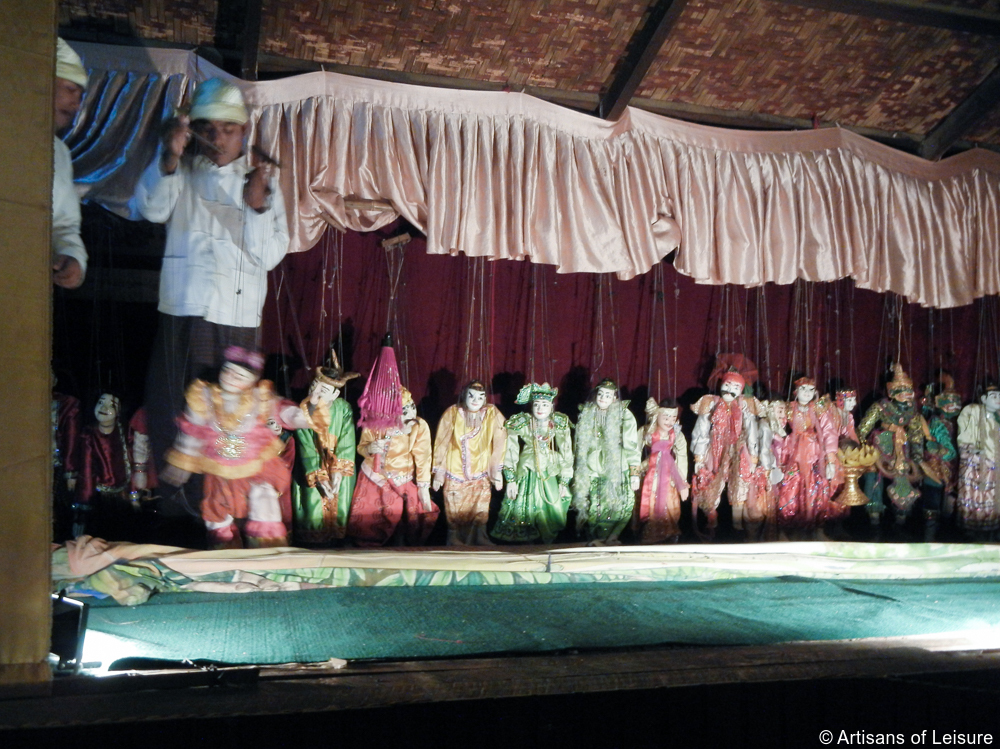 Our hotel in Bagan, Aureum Palace Hotel & Resort, had a beautiful pool with a great view of the nearby temples.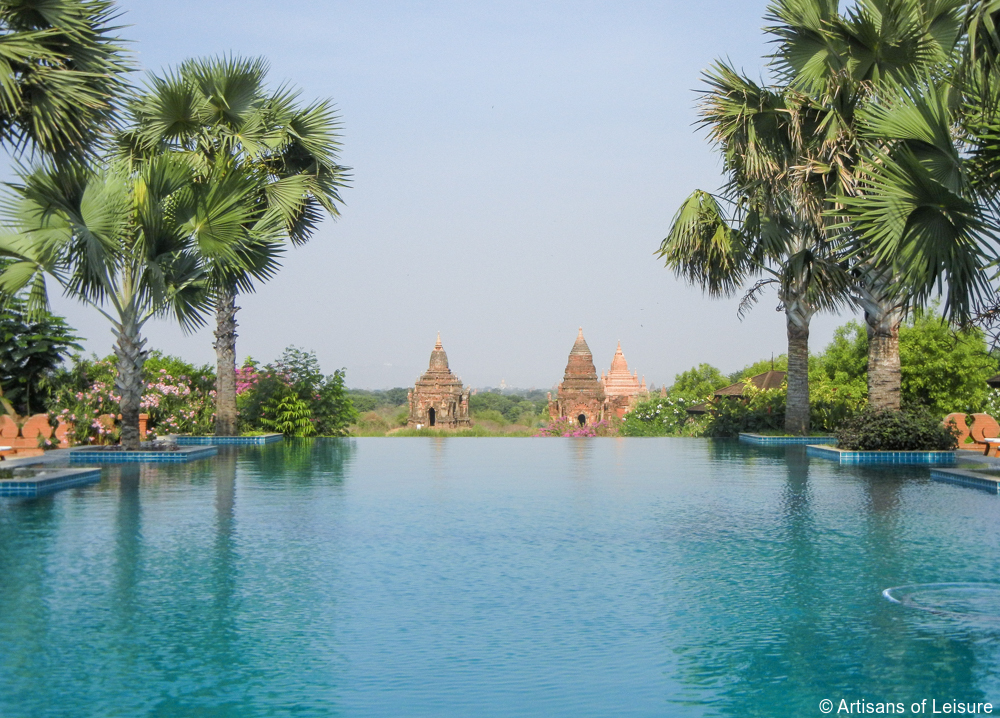 Our private villa in Bagan was quite spacious.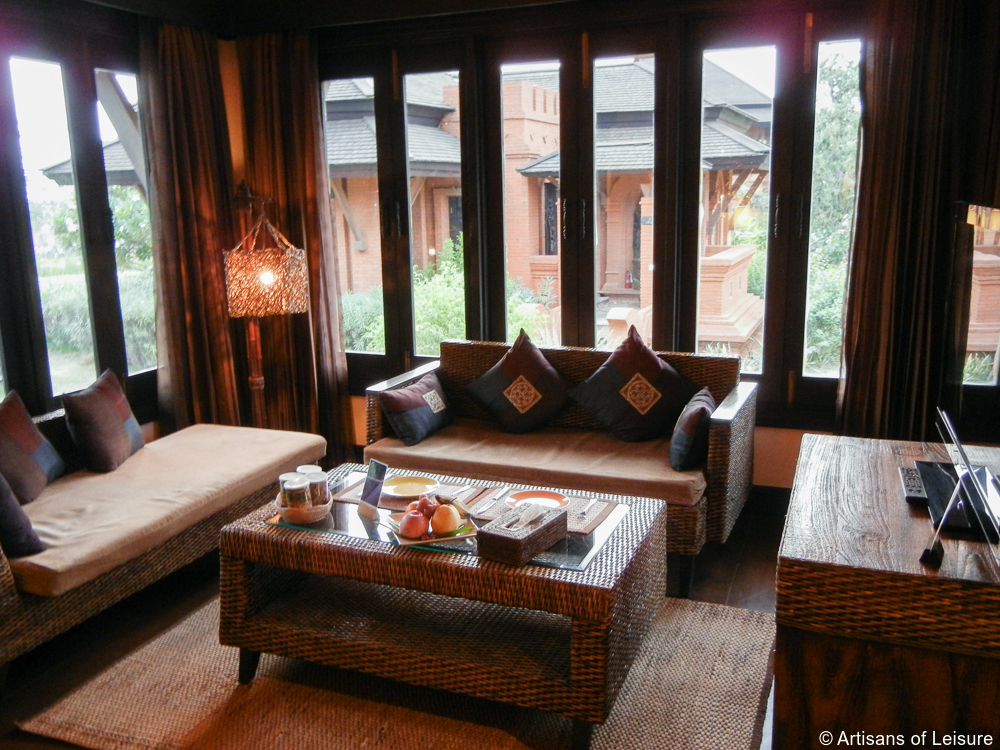 We visited a workshop to learn about the method for creating traditional lacquerware, a local specialty in Bagan.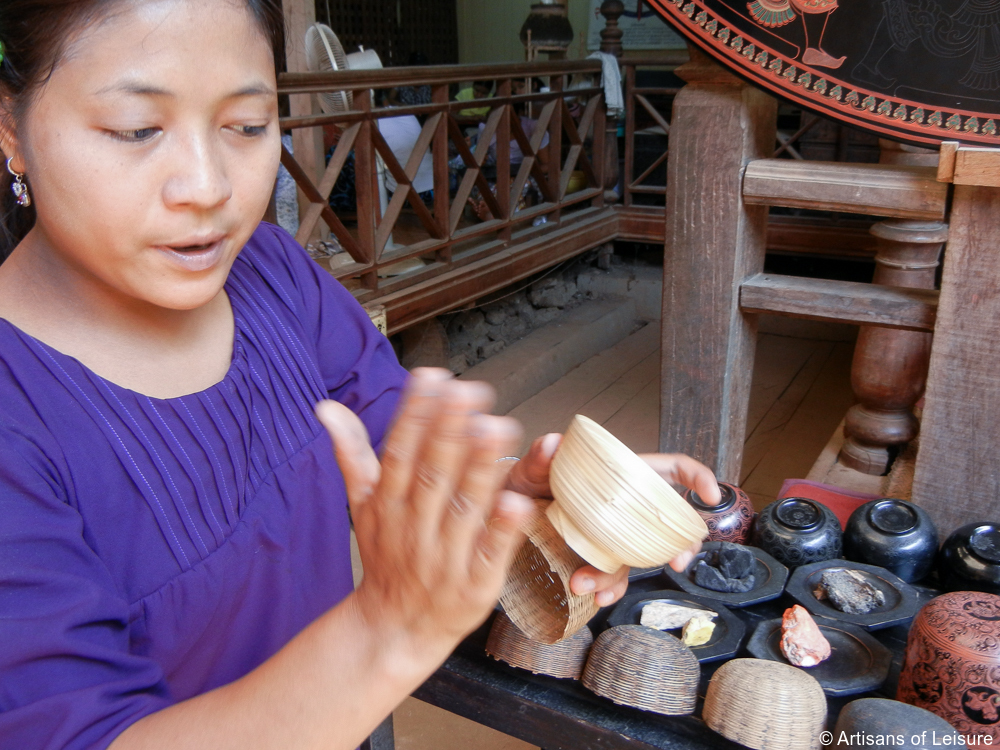 These vintage lacquered bowls were once used by monks to collect alms.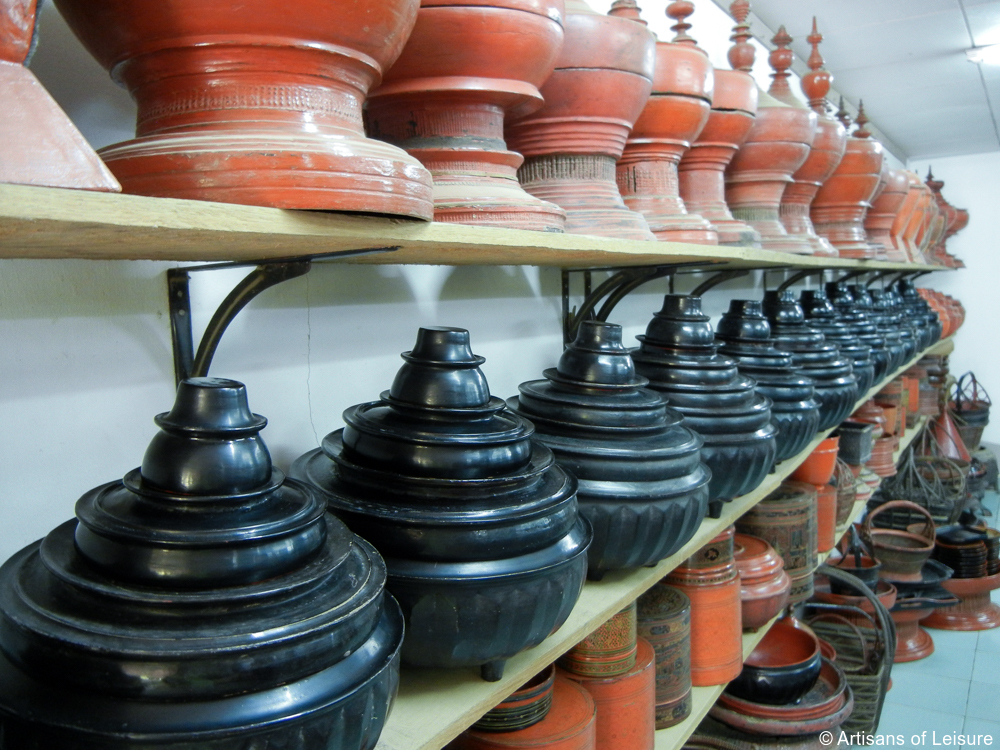 Artisans inscribe lacquer panels.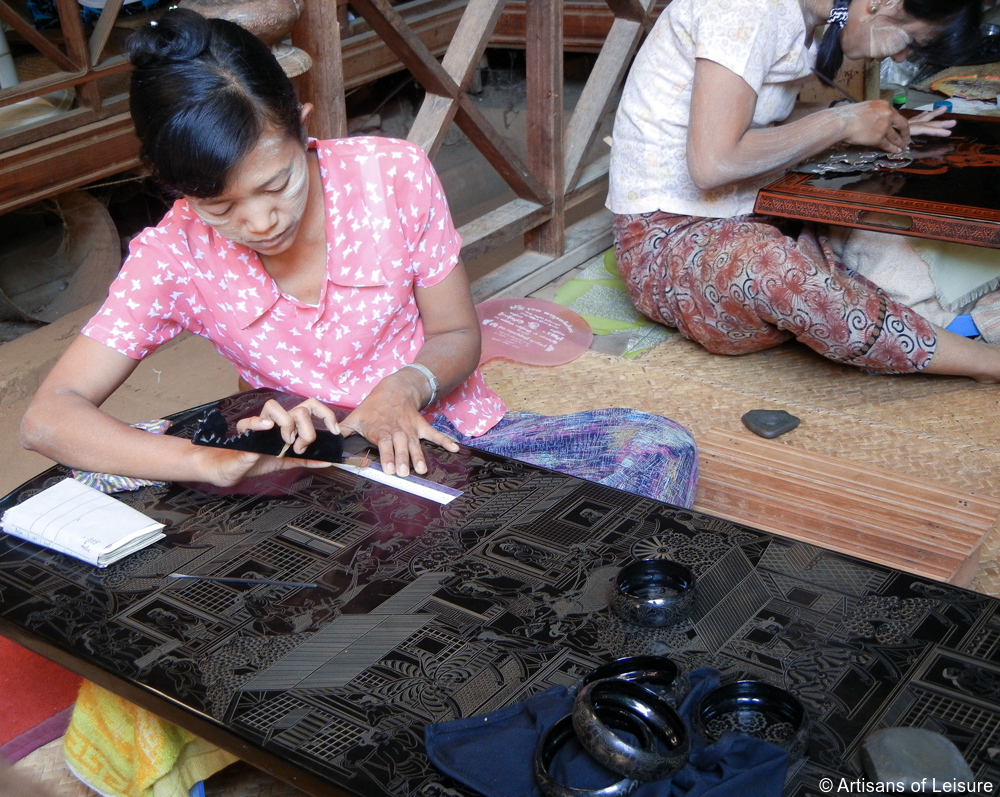 Finished lacquer bowls and trays make great souvenirs to bring home.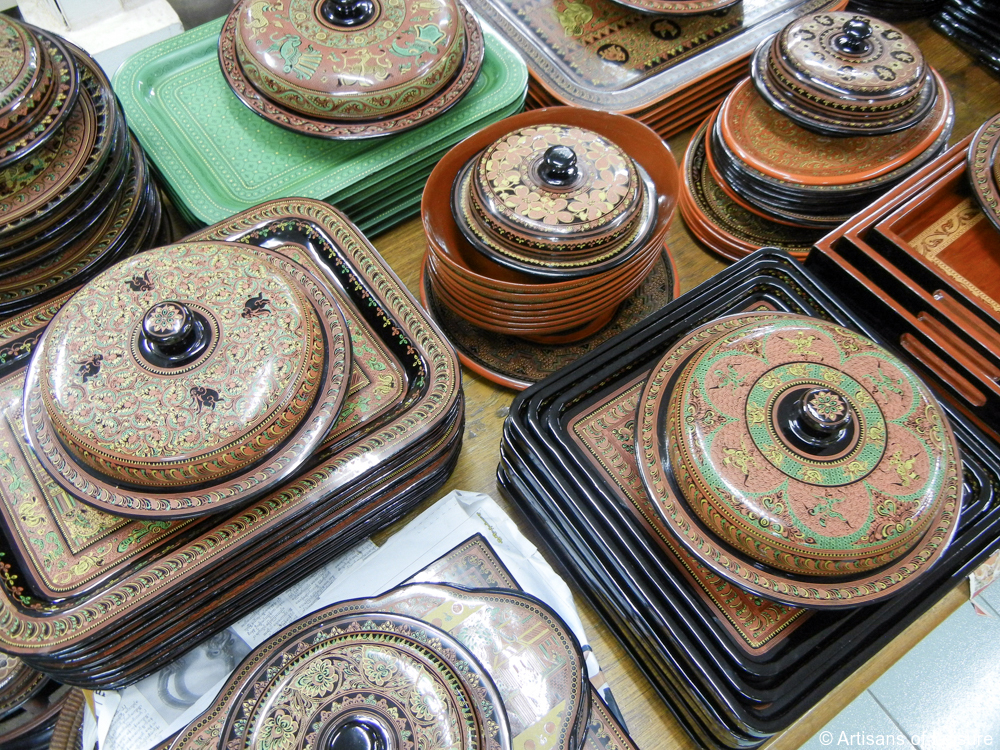 We also enjoyed seeing intricate traditional Burmese embroidery.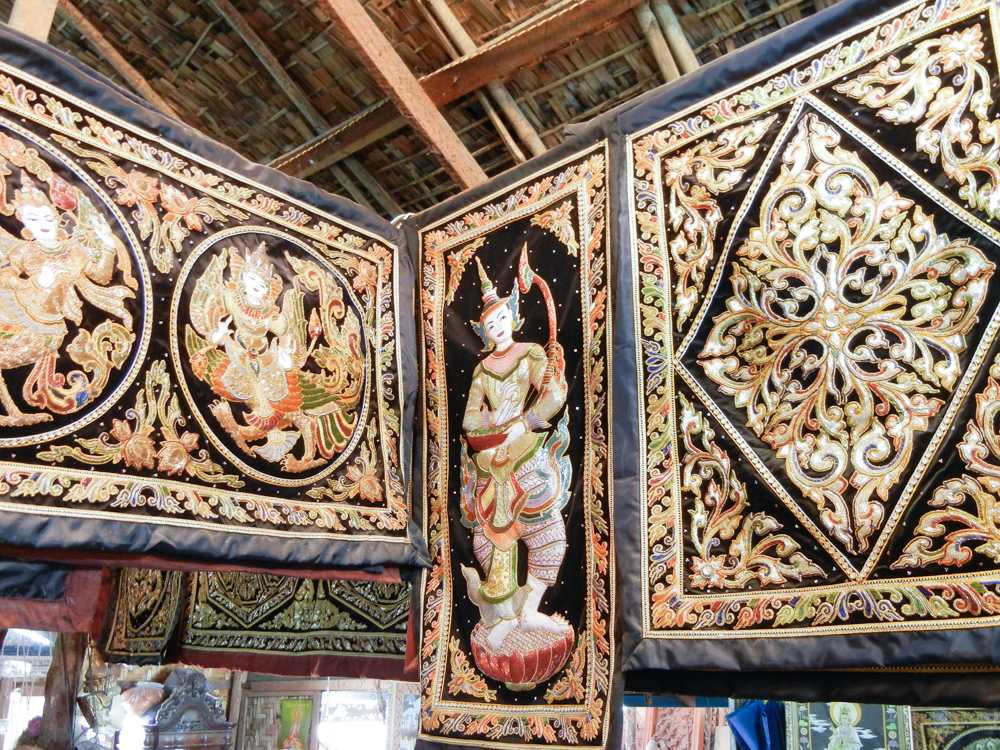 Woven fabrics used for a longyi—the traditional Burmese garment worn by men and women—were for sale in the local market.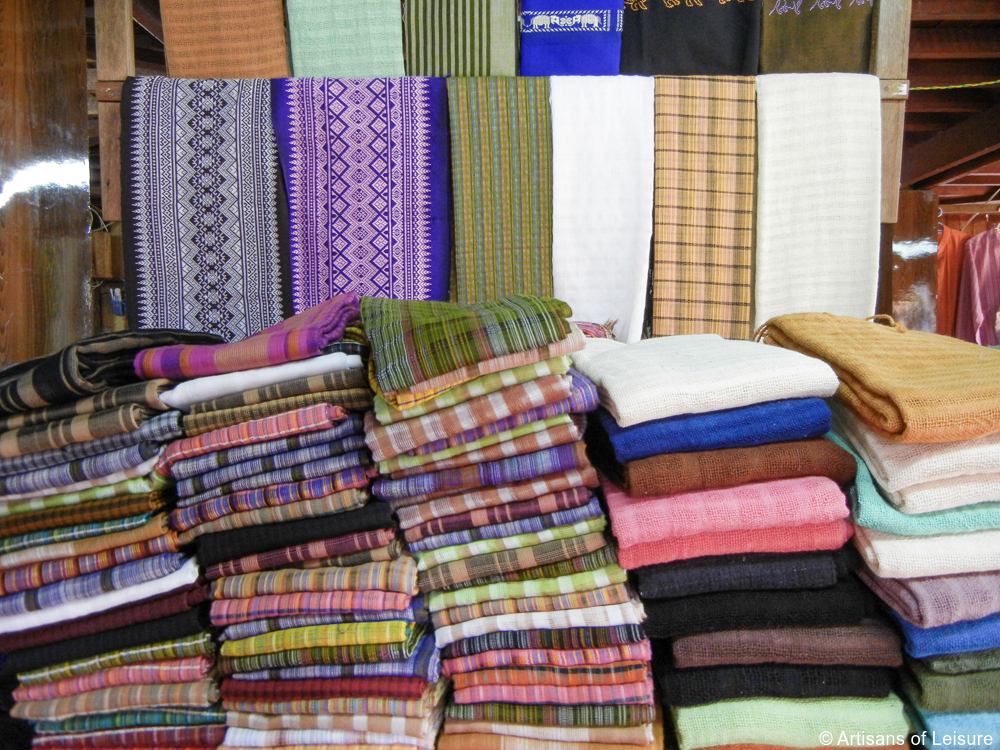 A produce market overflowed with homegrown vegetables.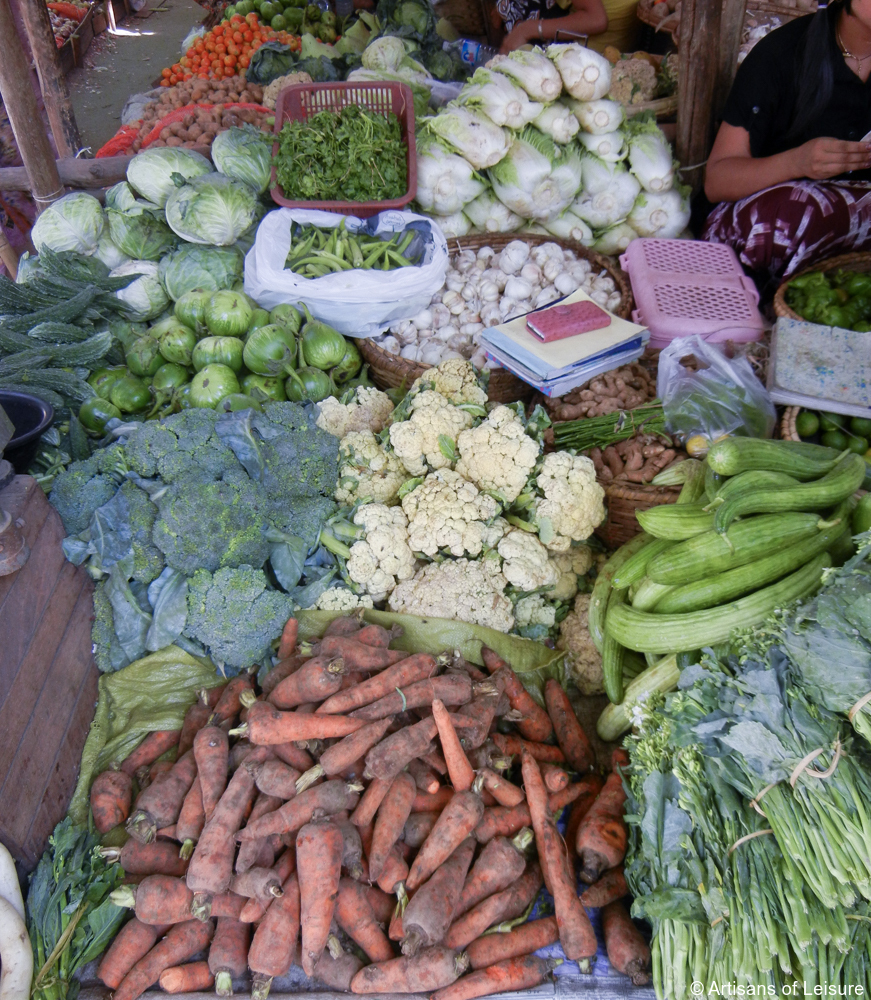 Various types of sticky rice are typical street food snacks in Myanmar.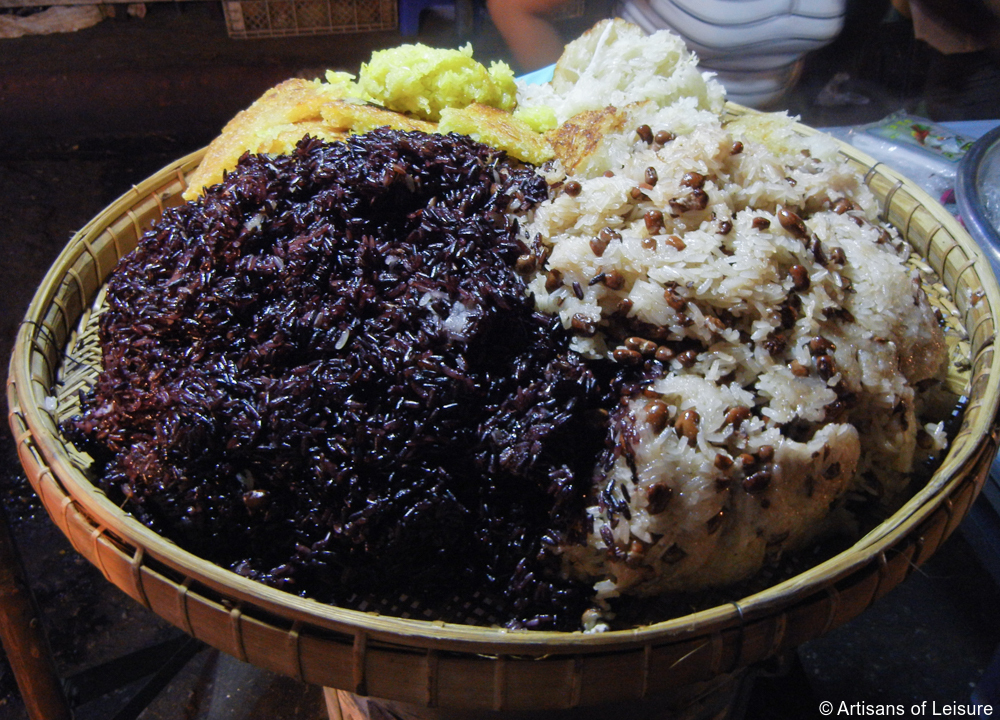 Monks line up at a local monastery to collect alms, which are typically cooked rice and other foods.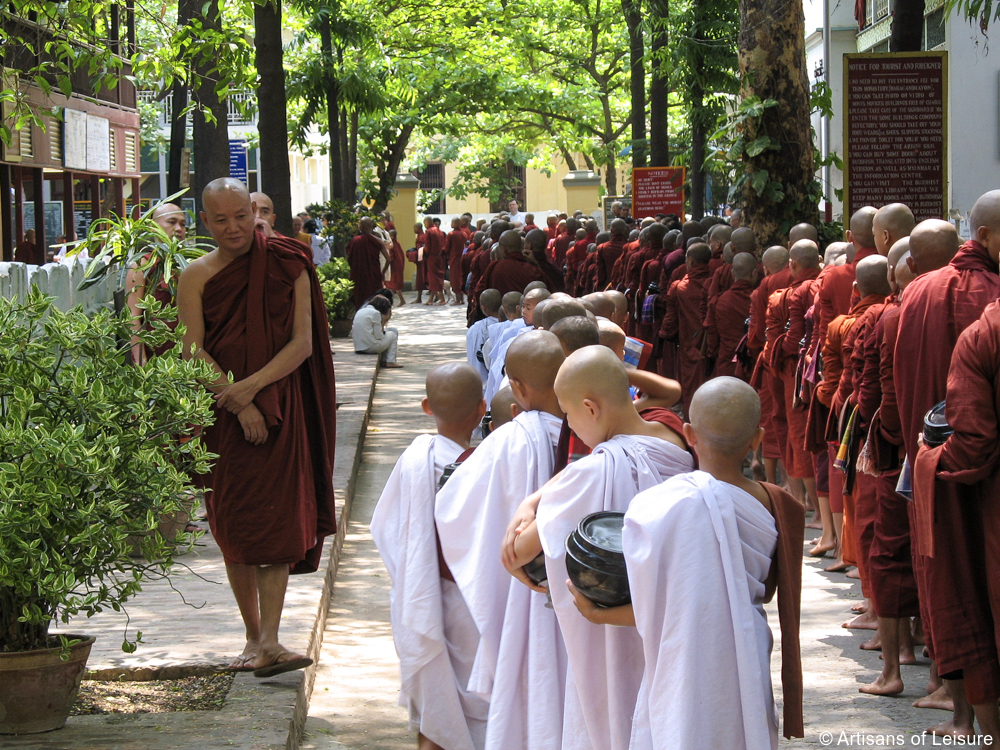 Next, we visited Inle Lake. Boats are the main transportation method among the floating villages of the lake.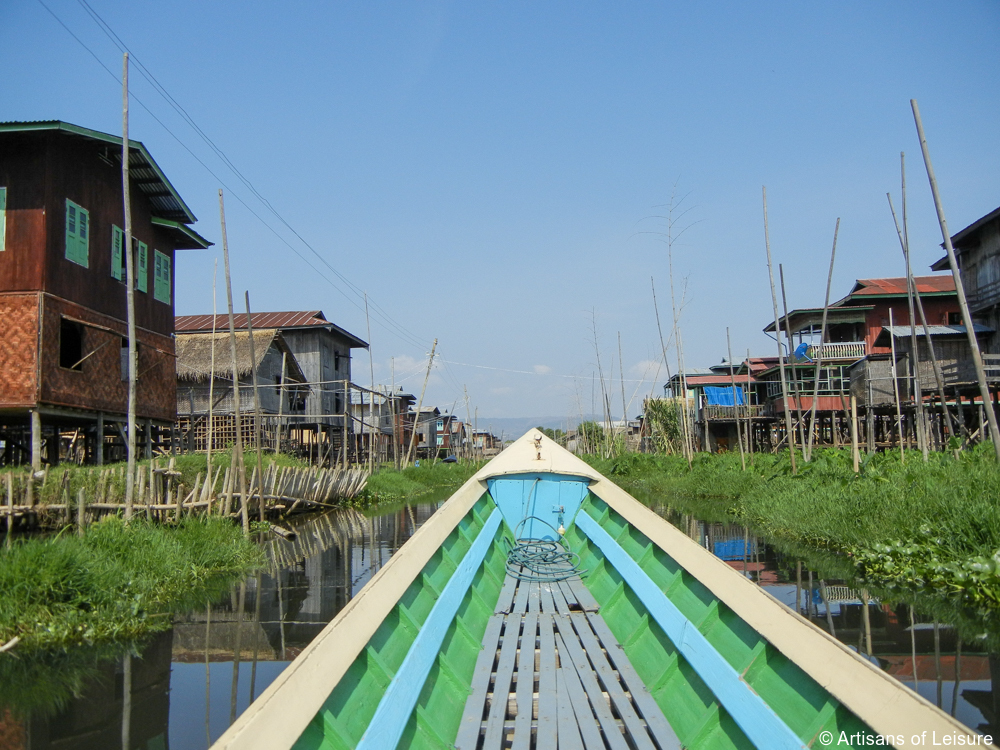 Boats on the lake are traditionally rowed by leg.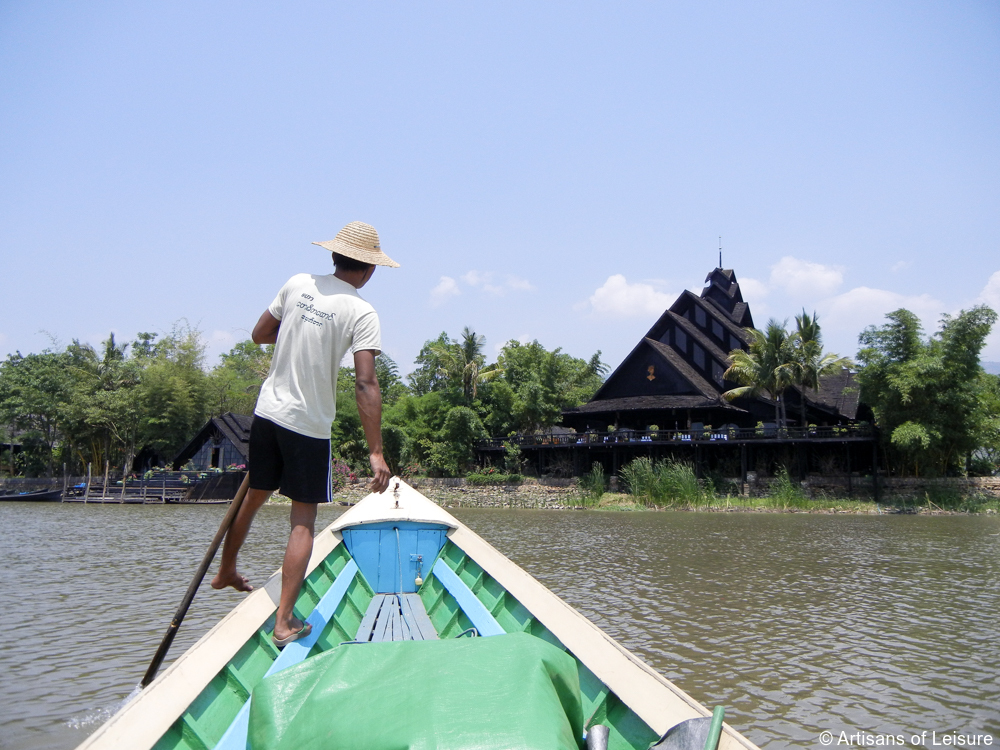 This fisherman was using a traditional fish trap on Inle Lake. Freshwater fish often appears on menus at local restaurants.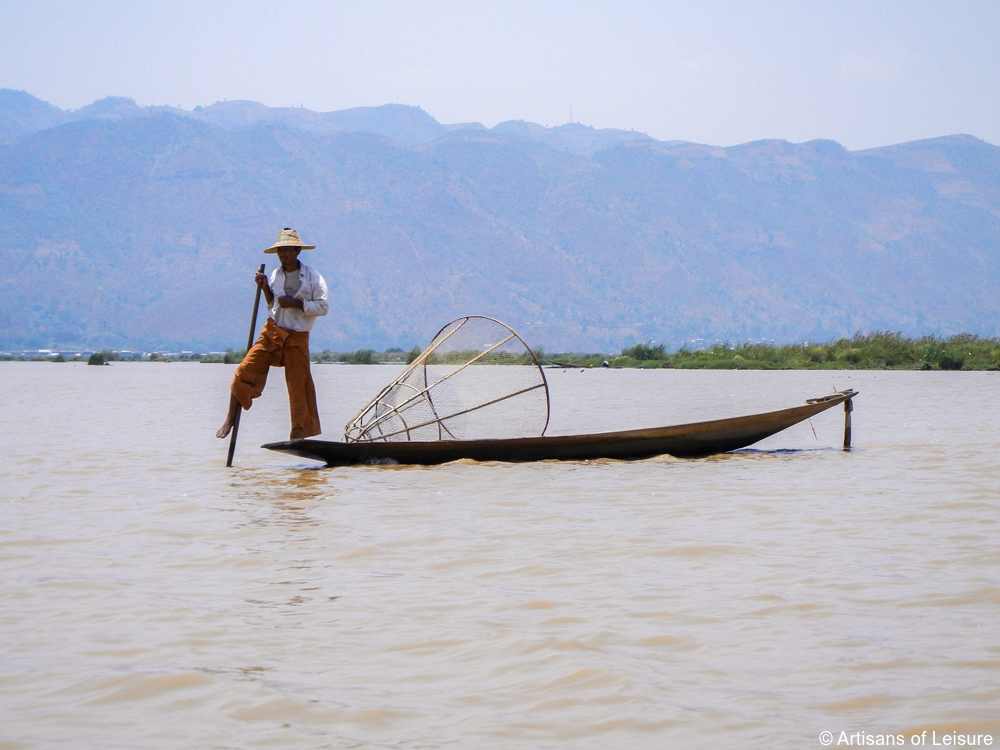 One day, we took a guided hike through the region, where we saw this beautiful Buddhist pagoda.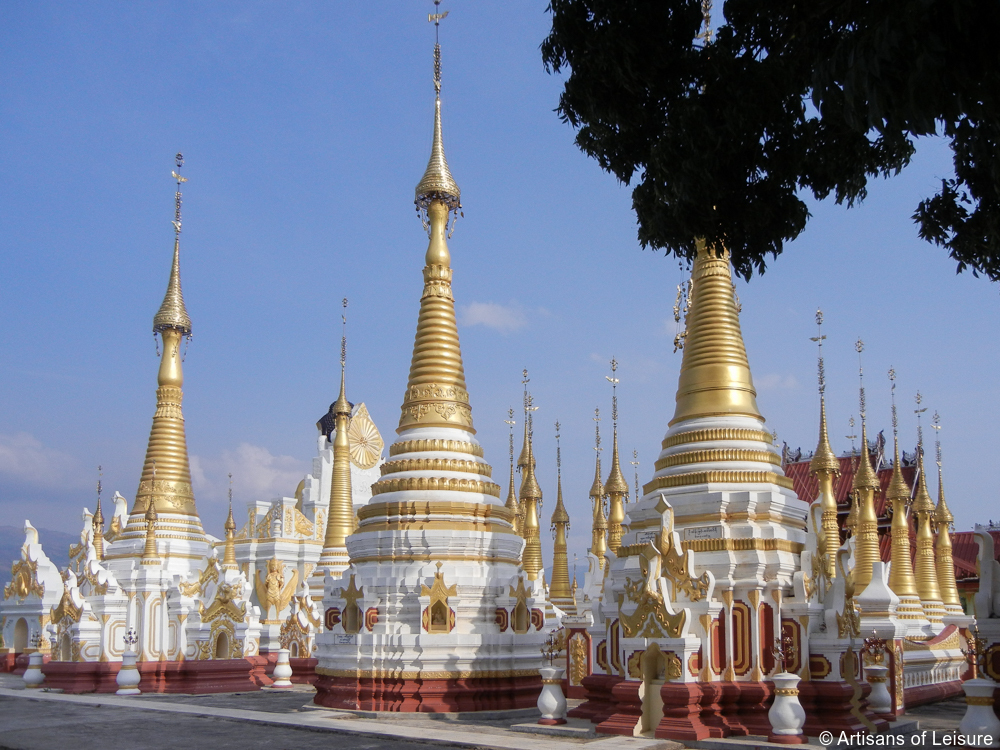 Children played inside one of the pagodas, where niches contain small religious sculptures.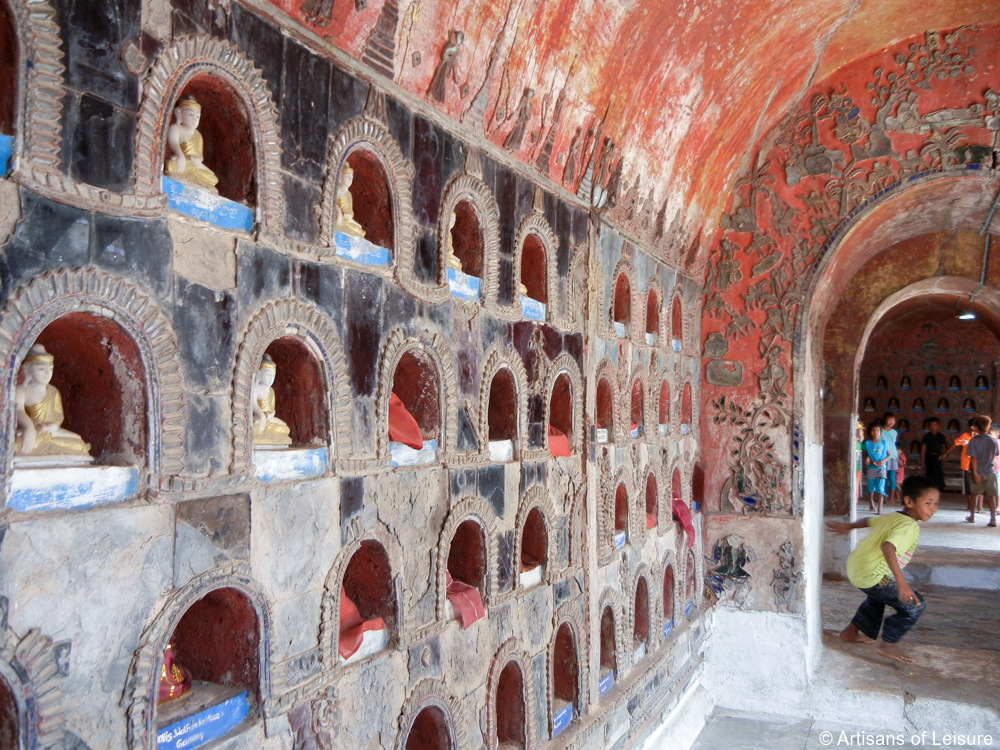 Grown on Inle Lake's floating gardens, these tomatoes were ready for distribution to local markets.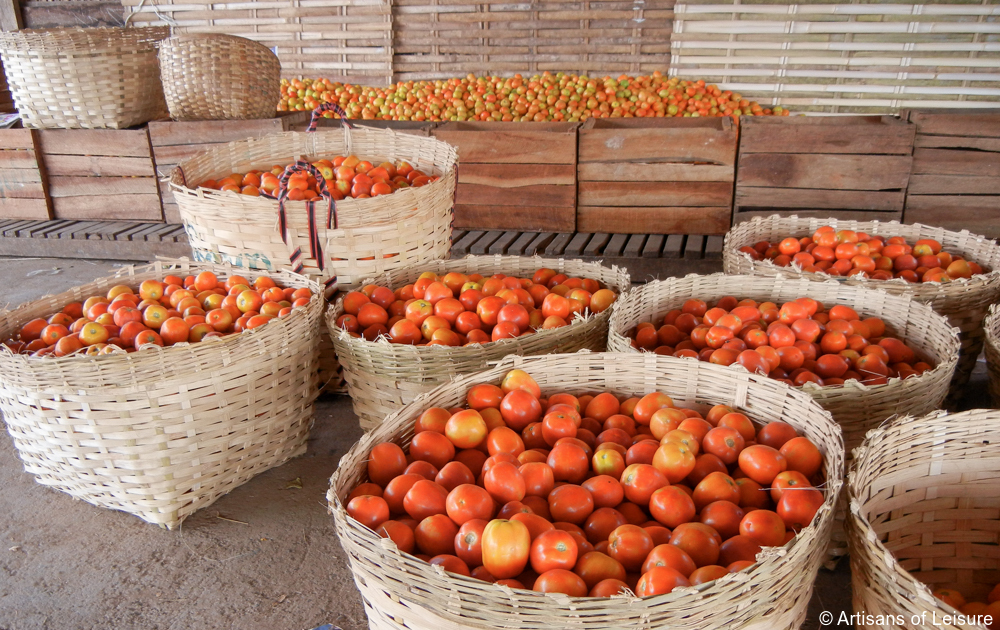 We enjoyed the specialties of the local Shan people at an Inle Lake restaurant.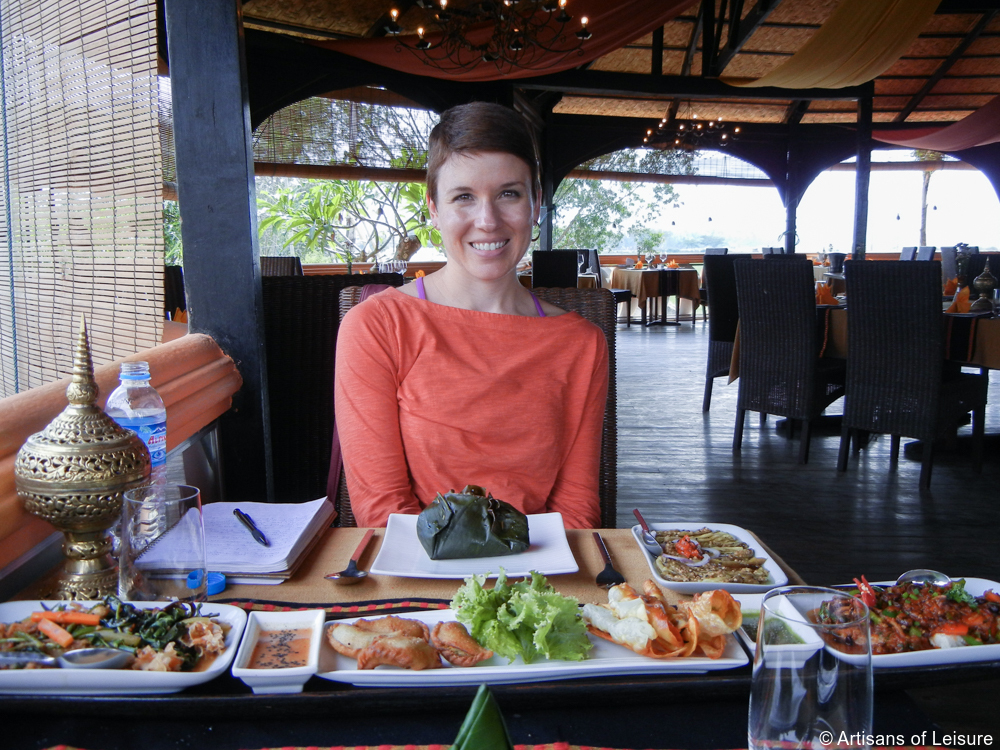 We ended our tour with a relaxing stay at Ngapali Beach, Myanmar's premier luxury beach destination.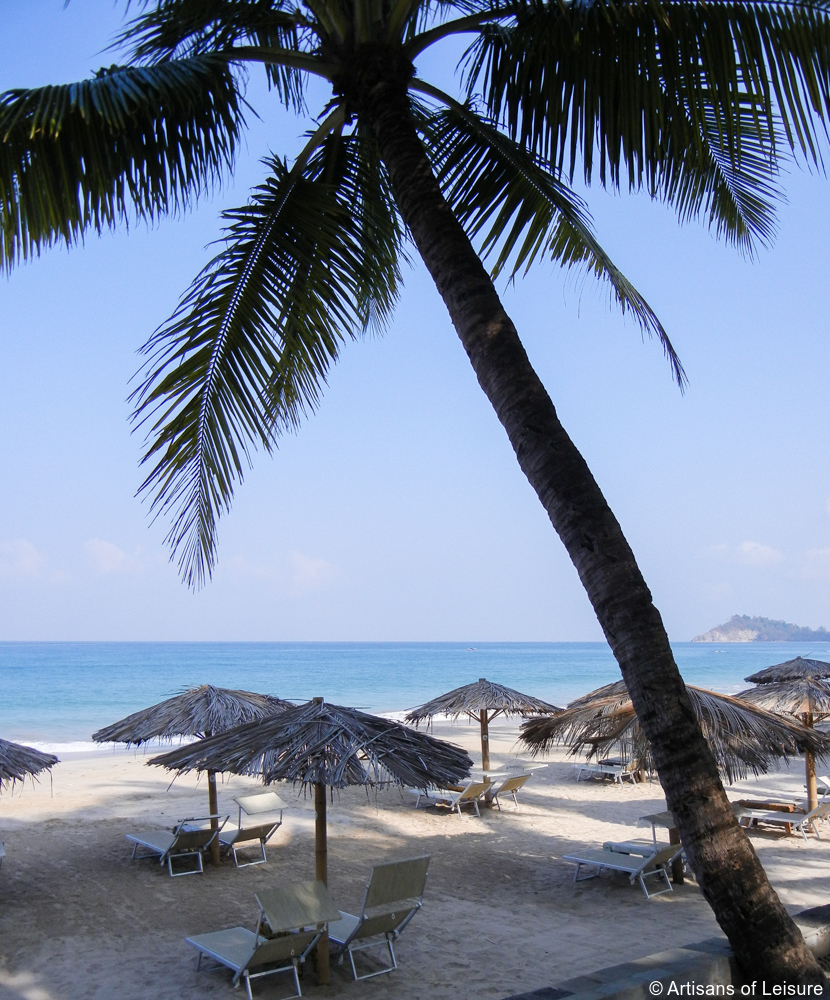 We enjoyed having time to relax on the beach, watch life go by, and browse the local seafood restaurants and crafts shops.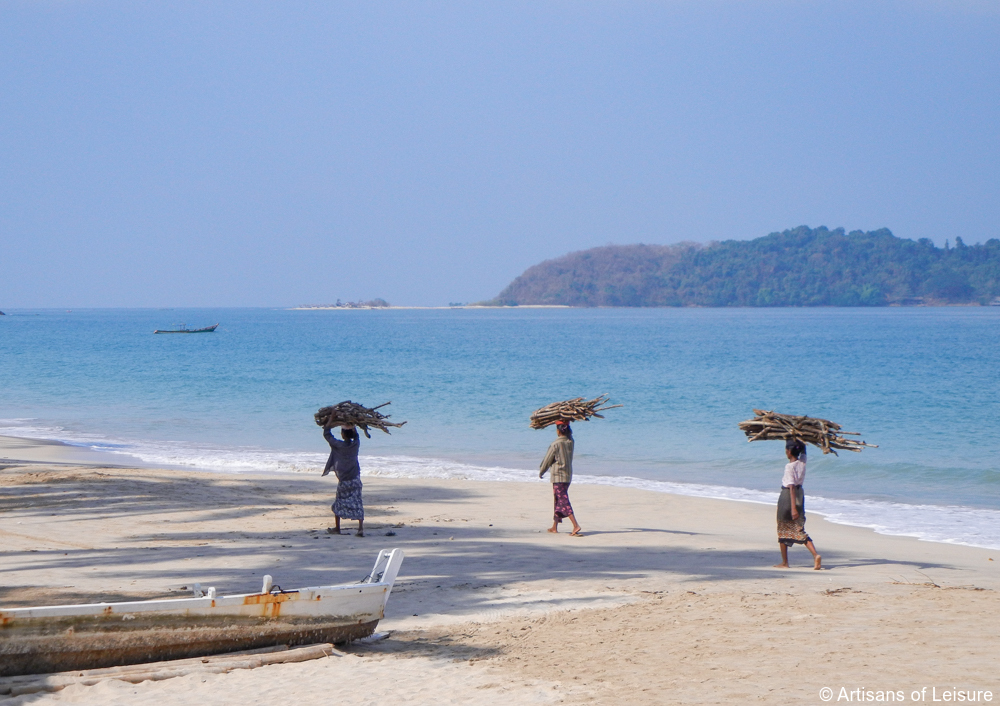 Contact Artisans of Leisure to begin planning a customized private Myanmar tour.
Destinations: Asia, Myanmar, Southeast Asia
Tags: art galleries, artisan crafts, Asian culinary tours, Bagan, beach resorts, Buddhism, Burma, Burma tours, Burmese, crafts tours, culture, exclusive Southeast Asia tours, floating villages, Golden Rock, Inle Lake, lacquerware, local markets, markets, Myanmar, Myanmar tours, Ngapali Beach, Old Bagan, Shwedagon Pagoda, Southeast Asia, Southeast Asia culinary tours, textiles, Yangon