Active Tour of Switzerland
(9 Days)
Lucerne & Mount Pilatus, Interlaken & Berner Oberland, Zermatt, Lausanne
Adventure Tour of Iceland
(9 Days)
Reykjavik, Husafell, Golden Circle & South Iceland, Jokulsarlon Glacier Lagoon, Blue Lagoon
Active Argentina
(13 Days)
Buenos Aires, El Chalten, El Calafate, Iguazu Falls
Australia Luxury Adventure
(16 Days)
Sydney, Arkaba & Flinders Ranges, Kangaroo Island, Adelaide, Daintree Rainforest, Great Barrier Reef
Wellness Tour of Bali
(10 Days)
Ubud, Candidasa
Luxury Adventure Tour of Bhutan
(10 Days)
Paro, Thimphu, Punakha
Adventure Tour of Chile
(11 Days)
Atacama, Santiago & Valparaiso & Casablanca Valley, Torres del Paine
Active Tour of China
(13 Days)
Beijing & Great Wall, Huangshan, Yangshuo, Guilin & Longsheng, Hong Kong
Luxury Adventure Tour of Ecuador & the Galapagos
(12 Days)
Quito, Cloud Forest, Galapagos cruise (5 nights)
Biking Tour of France
(9 Days)
Paris & Versailles, Loire Valley, Bordeaux & Saint-Emilion
Ayurveda & Yoga Tour of India
(12 Days)
Delhi, Himalayas, Goa, Mumbai
Indonesia Luxury Adventure
(13 Days)
Bali, Moyo Island, Java
Luxury Golf Tour of Ireland
(9 days)
Dublin, Kildare, Kenmare, Adare, Doonbeg
Family Adventure in Israel
(12 Days)
Tel Aviv, Galilee, Jerusalem, Dead Sea, Eilat & Negev Desert
Hiking Tour of Japan: Nakasendo Road & the Japan Alps
(12 Days)
Kyoto, Nakasendo Road, Takayama & Kamikochi, Matsumoto, Tokyo
Historic Hikes of Japan: Kumano Kodo & Nakasendo Road
(12 Days)
Kyoto, Kumano Kodo, Ise-Shima region, Nakasendo Road, Tokyo
Active Tour of Jordan
(8 Days)
Amman & Jerash, King's Highway, Petra, Wadi Rum & Dana Biosphere Reserve, Dead Sea
Hiking Tour of Lebanon
(8 Days)
Beirut, Chouf Mountains, Jabal Moussa or Tannourine (or Sidon and Tyre), Jeita Grotto, Byblos, Qadisha Valley, Baalbek
Luxury Adventure Tour of Morocco
(9 Days)
Fez, Sahara Desert, Atlas Mountains, Marrakesh
Adventure Tour of New Zealand
(9 Days)
Rotorua, Hawke's Bay, Queenstown & Milford Sound
Active & Nature Tour of Oman
(9 Days)
Muscat, Ras Al Jinz, Wahiba Sands & Nizwa, Jebel Akhdar (Al Hajar Mountains)
Luxury Active Tour of Peru
(9 Days)
Lima, Sacred Valley, Machu Picchu, Cusco
Exclusive Inca Trail
(10 Day)
Sacred Valley, Inca Trail, Machu Picchu, Cusco
Active Family Tour of Sicily
(11 Days)
Palermo with Monreale, Segesta & Erice, Sciacca & Agrigento, Noto with Modica, Ragusa & Syracuse, Taormina & Mount Etna
Active Tour of Spain
(10 Days)
Madrid & Segovia, Marbella & Ronda, Granada, Barcelona & Montserrat
Nature & Northern Lights in Sweden
(8 Days)
Stockholm, Swedish Lapland
Active & Adventure Tour of Turkey
(15 Days)
Istanbul, Cappadocia, Izmir & Ephesus, Bodrum & Turquoise Coast
Luxury Golf Tour of Portugal
(9 Days)
Lisbon & environs, Algarve
Luxury Golf Tour of Spain
(10 Days)
Barcelona, Madrid, Marbella & Ronda
MULTI-COUNTRY TOURS
Patagonia Adventure: Argentina & Chile
(13 Days)
Buenos Aires, Bariloche, El Calafate, Torres del Paine, Santiago
Hiking and Wellness Tour of Bhutan & India
(14 Days)
Delhi, Thimphu, Punakha, Paro, Himalayas & Rishikesh
Culture & Adventure in Dubai, Abu Dhabi & Oman
(11 days)
Zighy Bay, Dubai, Arabian Desert, Abu Dhabi
Active & Wellness Tour of Iceland & Norway
(11 Days)
Reykjavik & Langjokull Glacier, Husafell, Blue Lagoon, Oslo, Bergen, Sognefjord
Active Tour of Slovenia & Croatia
(10 Days)
Ljubljana & Lake Bled, Plitvice Lakes National Park, Split, Hvar, Dubrovnik
Active Tour of Vietnam & Cambodia
(16 Days)
Hanoi, Halong Bay, Hoi An, Saigon, Phnom Penh, Siem Reap
Australia Luxury Adventure
(16 Days - Departs Daily on a Private Basis)
Sydney, Arkaba & Flinders Ranges, Kangaroo Island, Adelaide, Daintree Rainforest, Great Barrier Reef
This private luxury Australia tour is for adventurous travelers wanting to get off the beaten path in style. Enjoy active touring in Sydney, bush experiences in the Flinders Ranges, wildlife spotting on Kangaroo Island, exploring the lush Daintree Rainforest, and snorkeling and other water activities in the Great Barrier Reef, all while staying at the country's top hotels and luxury lodges.
Begin in Sydney, Australia's most beautiful city. Enjoy a private insider tour of the city highlights, including the historic Rocks district, vibrant markets, favorite neighborhoods such as Paddington, the Royal Botanic Garden, Aboriginal art galleries and iconic Bondi Beach. One day, Artisans of Leisure will arrange a private tour of the Sydney Opera House and tickets to a performance. During free time, enjoy the city's sophisticated restaurants, shops and harborside attractions. Upon request, Artisans of Leisure can arrange other special interest activities such as a boat ride on Sydney Harbour, a private surfing lesson, a behind-the-scenes wildlife experience, a private tasting tour, kayaking in the harbor, Sydney Skywalk and an exhilarating Sydney Harbour BridgeClimb experience. 
Next, fly to Adelaide and transfer to Arkaba, a luxury lodge on a 60,000-acre private conservancy in the rugged Flinders Ranges. This unique destination is a wonderland of native Australian wildlife and interesting landscapes. During your stay, enjoy activities such as 4WD tours of the diverse landscapes, walking safaris, birding, hiking, spotting kangaroos and wallabies, learning about the regional geology, seeing Aboriginal rock art, photo safaris and hunting for fossils. Upon request, Artisans of Leisure can also arrange heli-hiking, scenic fixed-wing flights, and learning about local Aboriginal culture and history.
Next, venture to unforgettable Kangaroo Island, a haven of natural beauty and native animals. Stay at award-winning Southern Ocean Lodge, a luxurious modern lodge with clifftop views of the water. During private touring with your own naturalist guide, look for some of Australia's most charismatic animals in their natural habitats, such as koalas in gum trees, wallabies and kangaroos in the bush, and fur seal and sea lion colonies along the beautiful coast. Also explore unusual rock formations, learn about the history of the island, meet interesting local people or opt for scenic hikes.
Spend one night in Adelaide before continuing to Tropical North Queensland. Stay at Silky Oaks, a luxury lodge in the Daintree Rainforest. During private touring, learn about the unique ecosystem of the ancient tropical rainforest and UNESCO World Heritage Site. Take a private boat ride on the Daintree River. Also visit Mossman Gorge, and if desired, enjoy drift snorkeling on the Mossman River. Another day, visit Kuranda and ride the Skyrail Rainforest Cableway. Upon request, we can arrange additional activities in the area, such as hot-air balloon rides, Aboriginal crafts lessons, sea kayaking along the coast, "breakfast with the birds" at a local wildlife reserve and other family activities, and in-depth tours of the rainforest with a local Aboriginal guide.
Next, spend several days at spectacular Lizard Island, the best luxury resort in the Great Barrier Reef. One day, enjoy a snorkeling excursion to the outer reef. Artisans of Leisure will also arrange a private tour of the island's coral reef research station. During free time at the resort, enjoy superb cuisine and activities such as snorkeling, swimming, stand up paddleboarding, kayaking, sailing, beach picnics, tennis, motorized dinghy rides, glass-bottom boat rides, nature walks and hikes. Upon request, we can also arrange scuba diving, scuba lessons, sunset cruises, private fishing excursions and more.
Return to Sydney for a final night before departing Australia.

Itinerary Overview
Day 1

Arrive Sydney

Private arrival transfer to hotel for 2 nights

Day 2

Sydney

Full-day private city tour

Day 3

Sydney – Adelaide – Arkaba 

Private transfer to airport for flight. Private arrival transfer to lodge for 3 nights, with touring and wine tasting en route

Day 4

Arkaba & Flinders Ranges

Full-day private lodge-based touring

Day 5

Arkaba & Flinders Ranges

Full-day private lodge-based touring

Day 6

Arkaba – Kangaroo Island

Private transfer to airport for charter flight. Private arrival transfer to resort for 3 nights

Day 7

Kangaroo Island

Full-day private tour with a naturalist guide, including spotting native animals and exploring the bush and coast

Day 8

Kangaroo Island

Full-day private tour

Day 9

Kangaroo Island – Adelaide

Private transfer to airport for flight. Private arrival transfer to hotel for 1 night

Day 10

Adelaide – Cairns – Daintree Rainforest

Private transfer to airport for flight. Private arrival transfer to lodge for 2 nights

Day 11

Daintree Rainforest

Full-day private tour

Day 12

Daintree Rainforest – Cairns – Great Barrier Reef

Morning Skyrail excursion. Private transfer to airport for flight to Lizard Island for 3 nights

Day 13

Great Barrier Reef

Snorkeling excursion to outer reef

Day 14

Great Barrier Reef

Private appointment at island research station

Day 15

Great Barrier Reef – Cairns – Sydney

Transfer to airstrip for flight to Cairns. Private airport connection assistance to flight to Sydney. Private airport transfer to hotel for 1 night

Day 16

Depart Sydney

Private airport transfer
Hotels
| | |
| --- | --- |
| Sydney: | Park Hyatt Sydney |
| Flinders Ranges: | Arkaba |
| Kangaroo Island: | Southern Ocean Lodge |
| Adelaide: | Mayfair Hotel or The Louise (Barossa Valley) |
| Daintree Rainforest: | Silky Oaks Lodge |
| Great Barrier Reef: | Lizard Island |
Cost
| | |
| --- | --- |
| $34,970 | Per person (double occupancy) |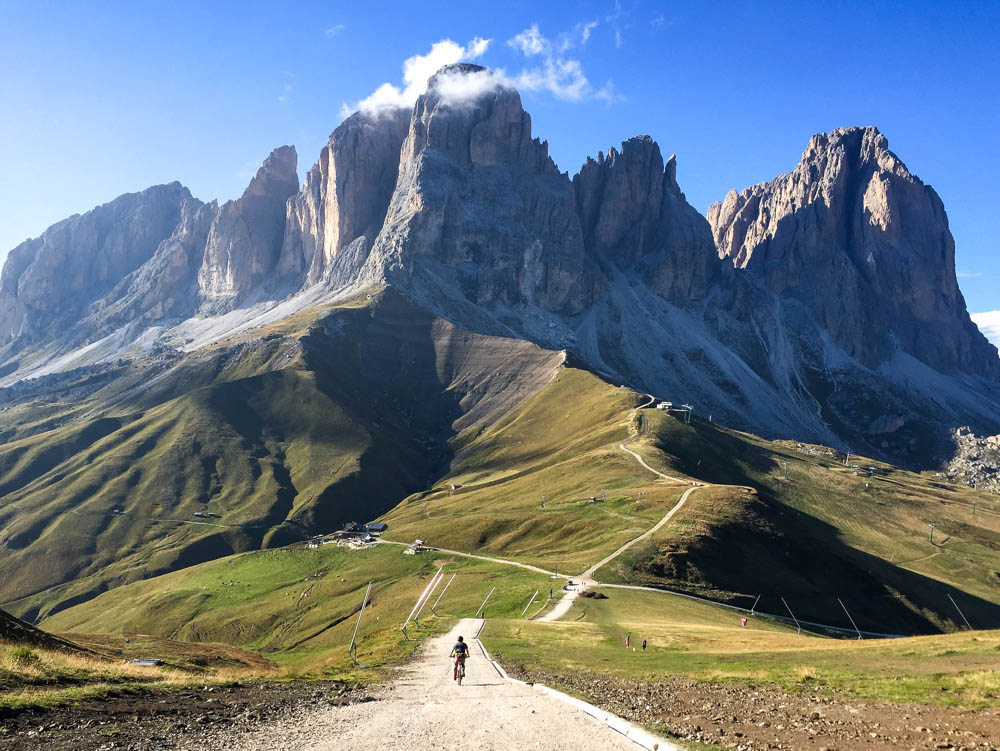 Active Tour of Switzerland
(9 Days)
Lucerne & Mount Pilatus, Interlaken & Berner Oberland, Zermatt, Lausanne
Adventure Tour of Iceland
(9 Days)
Reykjavik, Husafell, Golden Circle & South Iceland, Jokulsarlon Glacier Lagoon, Blue Lagoon
Active Argentina
(13 Days)
Buenos Aires, El Chalten, El Calafate, Iguazu Falls
Australia Luxury Adventure
(16 Days)
Sydney, Arkaba & Flinders Ranges, Kangaroo Island, Adelaide, Daintree Rainforest, Great Barrier Reef
Wellness Tour of Bali
(10 Days)
Ubud, Candidasa
Luxury Adventure Tour of Bhutan
(10 Days)
Paro, Thimphu, Punakha
Adventure Tour of Chile
(11 Days)
Atacama, Santiago & Valparaiso & Casablanca Valley, Torres del Paine
Active Tour of China
(13 Days)
Beijing & Great Wall, Huangshan, Yangshuo, Guilin & Longsheng, Hong Kong
Luxury Adventure Tour of Ecuador & the Galapagos
(12 Days)
Quito, Cloud Forest, Galapagos cruise (5 nights)
Biking Tour of France
(9 Days)
Paris & Versailles, Loire Valley, Bordeaux & Saint-Emilion
Ayurveda & Yoga Tour of India
(12 Days)
Delhi, Himalayas, Goa, Mumbai
Indonesia Luxury Adventure
(13 Days)
Bali, Moyo Island, Java
Luxury Golf Tour of Ireland
(9 days)
Dublin, Kildare, Kenmare, Adare, Doonbeg
Family Adventure in Israel
(12 Days)
Tel Aviv, Galilee, Jerusalem, Dead Sea, Eilat & Negev Desert
Hiking Tour of Japan: Nakasendo Road & the Japan Alps
(12 Days)
Kyoto, Nakasendo Road, Takayama & Kamikochi, Matsumoto, Tokyo
Historic Hikes of Japan: Kumano Kodo & Nakasendo Road
(12 Days)
Kyoto, Kumano Kodo, Ise-Shima region, Nakasendo Road, Tokyo
Active Tour of Jordan
(8 Days)
Amman & Jerash, King's Highway, Petra, Wadi Rum & Dana Biosphere Reserve, Dead Sea
Hiking Tour of Lebanon
(8 Days)
Beirut, Chouf Mountains, Jabal Moussa or Tannourine (or Sidon and Tyre), Jeita Grotto, Byblos, Qadisha Valley, Baalbek
Luxury Adventure Tour of Morocco
(9 Days)
Fez, Sahara Desert, Atlas Mountains, Marrakesh
Adventure Tour of New Zealand
(9 Days)
Rotorua, Hawke's Bay, Queenstown & Milford Sound
Active & Nature Tour of Oman
(9 Days)
Muscat, Ras Al Jinz, Wahiba Sands & Nizwa, Jebel Akhdar (Al Hajar Mountains)
Luxury Active Tour of Peru
(9 Days)
Lima, Sacred Valley, Machu Picchu, Cusco
Exclusive Inca Trail
(10 Day)
Sacred Valley, Inca Trail, Machu Picchu, Cusco
Active Family Tour of Sicily
(11 Days)
Palermo with Monreale, Segesta & Erice, Sciacca & Agrigento, Noto with Modica, Ragusa & Syracuse, Taormina & Mount Etna
Active Tour of Spain
(10 Days)
Madrid & Segovia, Marbella & Ronda, Granada, Barcelona & Montserrat
Nature & Northern Lights in Sweden
(8 Days)
Stockholm, Swedish Lapland
Active & Adventure Tour of Turkey
(15 Days)
Istanbul, Cappadocia, Izmir & Ephesus, Bodrum & Turquoise Coast
Luxury Golf Tour of Portugal
(9 Days)
Lisbon & environs, Algarve
Luxury Golf Tour of Spain
(10 Days)
Barcelona, Madrid, Marbella & Ronda
MULTI-COUNTRY TOURS
Patagonia Adventure: Argentina & Chile
(13 Days)
Buenos Aires, Bariloche, El Calafate, Torres del Paine, Santiago
Hiking and Wellness Tour of Bhutan & India
(14 Days)
Delhi, Thimphu, Punakha, Paro, Himalayas & Rishikesh
Culture & Adventure in Dubai, Abu Dhabi & Oman
(11 days)
Zighy Bay, Dubai, Arabian Desert, Abu Dhabi
Active & Wellness Tour of Iceland & Norway
(11 Days)
Reykjavik & Langjokull Glacier, Husafell, Blue Lagoon, Oslo, Bergen, Sognefjord
Active Tour of Slovenia & Croatia
(10 Days)
Ljubljana & Lake Bled, Plitvice Lakes National Park, Split, Hvar, Dubrovnik
Active Tour of Vietnam & Cambodia
(16 Days)
Hanoi, Halong Bay, Hoi An, Saigon, Phnom Penh, Siem Reap
This was truly the trip of a lifetime…In New Zealand, all six of us caught trout, went horse riding, helicoptering, jet boating…all the while being cared for by the most wonderful people ever.
~ P.F., Gwynedd Valley, PA
Peru was absolutely outstanding. Our guide gave me the encouragement and help I needed in climbing to the very top of Huayna Picchu – an accomplishment of which I will always be thankful!! 
~ P.C., Smyrna, GA
We had a wonderful time in Asia!!! Highlights in Indonesia were the airplane view of the volcanoes on Java, walking each level of Borobudur by ourselves with no one else around, the trek to Selogriyo and its breathtaking terraced rice fields…
~ T.T., New York, NY
Recommended by:
Departures
Conde Nast Traveler
The New York Times
Wall Street Journal
Travel + Leisure
Town & Country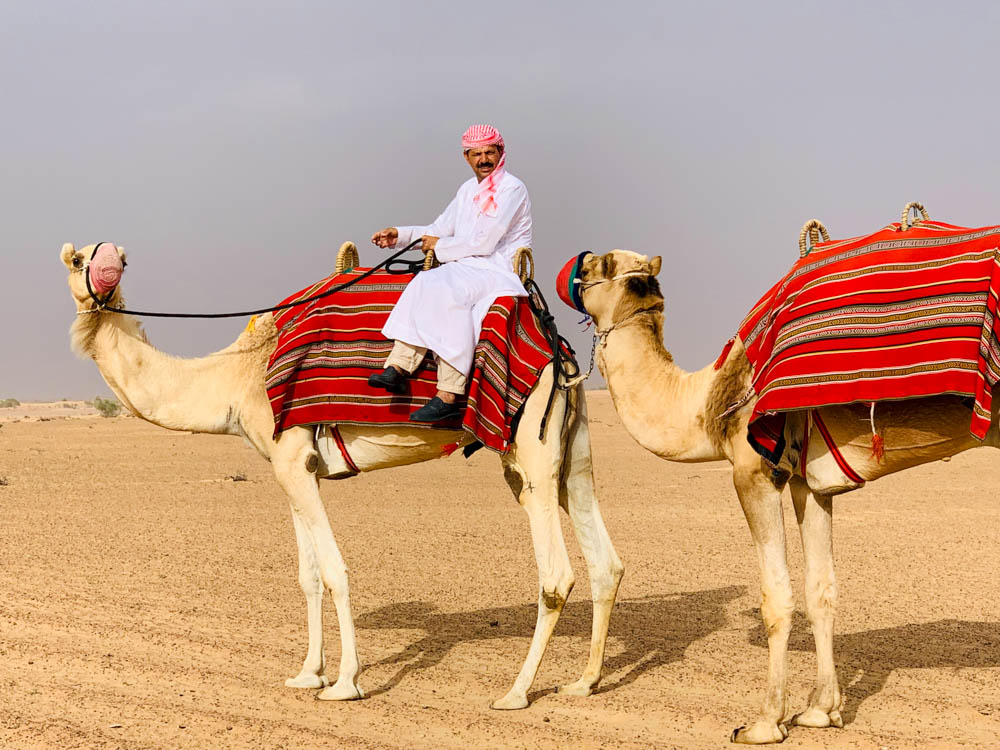 Just Back: An Active Luxury Tour of Iceland & Norway
The Best of Oman: Culture, Adventure & Luxury
Hiking and Active Tours in Patagonia and Igauzu Falls, Argentina
Italy: The Best of the Dolomites
Hiking Along the Caldera in Santorini, Greece
Just Back: Rwanda & Its National Parks
Just Back from Chile: The Best of the Atacama Desert & Patagonia
Israel Off the Beaten Track: The Stunning Negev
Luxury Tented Camps in Remote Northern India
Our Top 5 Best Adventure Tours