Active Tour of Switzerland
(9 Days)
Lucerne & Mount Pilatus, Interlaken & Berner Oberland, Zermatt, Lausanne
Adventure Tour of Iceland
(9 Days)
Reykjavik, Husafell, Golden Circle & South Iceland, Jokulsarlon Glacier Lagoon, Blue Lagoon
Active Argentina
(13 Days)
Buenos Aires, El Chalten, El Calafate, Iguazu Falls
Australia Luxury Adventure
(16 Days)
Sydney, Arkaba & Flinders Ranges, Kangaroo Island, Adelaide, Daintree Rainforest, Great Barrier Reef
Wellness Tour of Bali
(10 Days)
Ubud, Candidasa
Luxury Adventure Tour of Bhutan
(10 Days)
Paro, Thimphu, Punakha
Adventure Tour of Chile
(11 Days)
Atacama, Santiago & Valparaiso & Casablanca Valley, Torres del Paine
Active Tour of China
(13 Days)
Beijing & Great Wall, Huangshan, Yangshuo, Guilin & Longsheng, Hong Kong
Luxury Adventure Tour of Ecuador & the Galapagos
(12 Days)
Quito, Cloud Forest, Galapagos cruise (5 nights)
Biking Tour of France
(9 Days)
Paris & Versailles, Loire Valley, Bordeaux & Saint-Emilion
Ayurveda & Yoga Tour of India
(12 Days)
Delhi, Himalayas, Goa, Mumbai
Indonesia Luxury Adventure
(13 Days)
Bali, Moyo Island, Java
Luxury Golf Tour of Ireland
(9 days)
Dublin, Kildare, Kenmare, Adare, Doonbeg
Family Adventure in Israel
(12 Days)
Tel Aviv, Galilee, Jerusalem, Dead Sea, Eilat & Negev Desert
Hiking Tour of Japan: Nakasendo Road & the Japan Alps
(12 Days)
Kyoto, Nakasendo Road, Takayama & Kamikochi, Matsumoto, Tokyo
Historic Hikes of Japan: Kumano Kodo & Nakasendo Road
(12 Days)
Kyoto, Kumano Kodo, Ise-Shima region, Nakasendo Road, Tokyo
Active Tour of Jordan
(8 Days)
Amman & Jerash, King's Highway, Petra, Wadi Rum & Dana Biosphere Reserve, Dead Sea
Hiking Tour of Lebanon
(8 Days)
Beirut, Chouf Mountains, Jabal Moussa or Tannourine (or Sidon and Tyre), Jeita Grotto, Byblos, Qadisha Valley, Baalbek
Luxury Adventure Tour of Morocco
(9 Days)
Fez, Sahara Desert, Atlas Mountains, Marrakesh
Adventure Tour of New Zealand
(9 Days)
Rotorua, Hawke's Bay, Queenstown & Milford Sound
Active & Nature Tour of Oman
(9 Days)
Muscat, Ras Al Jinz, Wahiba Sands & Nizwa, Jebel Akhdar (Al Hajar Mountains)
Luxury Active Tour of Peru
(9 Days)
Lima, Sacred Valley, Machu Picchu, Cusco
Exclusive Inca Trail
(10 Day)
Sacred Valley, Inca Trail, Machu Picchu, Cusco
Active Family Tour of Sicily
(11 Days)
Palermo with Monreale, Segesta & Erice, Sciacca & Agrigento, Noto with Modica, Ragusa & Syracuse, Taormina & Mount Etna
Active Tour of Spain
(10 Days)
Madrid & Segovia, Marbella & Ronda, Granada, Barcelona & Montserrat
Nature & Northern Lights in Sweden
(8 Days)
Stockholm, Swedish Lapland
Active & Adventure Tour of Turkey
(15 Days)
Istanbul, Cappadocia, Izmir & Ephesus, Bodrum & Turquoise Coast
Luxury Golf Tour of Portugal
(9 Days)
Lisbon & environs, Algarve
Luxury Golf Tour of Spain
(10 Days)
Barcelona, Madrid, Marbella & Ronda
MULTI-COUNTRY TOURS
Patagonia Adventure: Argentina & Chile
(13 Days)
Buenos Aires, Bariloche, El Calafate, Torres del Paine, Santiago
Hiking and Wellness Tour of Bhutan & India
(14 Days)
Delhi, Thimphu, Punakha, Paro, Himalayas & Rishikesh
Culture & Adventure in Dubai, Abu Dhabi & Oman
(11 days)
Zighy Bay, Dubai, Arabian Desert, Abu Dhabi
Active & Wellness Tour of Iceland & Norway
(11 Days)
Reykjavik & Langjokull Glacier, Husafell, Blue Lagoon, Oslo, Bergen, Sognefjord
Active Tour of Slovenia & Croatia
(10 Days)
Ljubljana & Lake Bled, Plitvice Lakes National Park, Split, Hvar, Dubrovnik
Active Tour of Vietnam & Cambodia
(16 Days)
Hanoi, Halong Bay, Hoi An, Saigon, Phnom Penh, Siem Reap
Family Adventure in Israel
(12 Days - Departs Daily on a Private Basis)
Tel Aviv, Galilee, Jerusalem, Dead Sea, Eilat & Negev Desert
This private tour of Israel is perfect for families wanting to experience the best of Israel's rich history, diverse culture and tremendous natural beauty. Accommodation is at Israel's leading luxury hotels and all touring is with your own private guide.
Begin in Tel Aviv, Israel's largest and most vibrant city, on the coast of the Mediterranean Sea. Enjoy private touring that includes Old Jaffa, Tel Aviv's markets, and the Diaspora Museum. Also enjoy free time to relax on the beach in Tel Aviv.
Next, travel to the Galilee region, stopping at interesting spots along the way according to your family's interests. Perhaps visit the Roman ruins of Caesarea, one of Israel's major archaeological sites, or the ancient seaside town of Acre, a UNESCO World Heritage Site. Another option is to tour a Druze village to learn about their traditional way of life. Families with younger children might like to visit Kfar Kedem, a re-creation of 2,000-year-old Galilean town, where you can learn to make pita bread or ride in a donkey caravan.
Spend two nights in Tiberias, a town on the shore of the Sea of Galilee (also known as Lake Tiberias and Lake Kinneret). This area is renowned for its beautiful landscapes and proximity to important historical and biblical sites. Tour the highlights of the area, such as Roman-era mosaics, ancient synagogues, Capernaum, and Safed (Tfzat), one of the four holy cities of the Talmud and, today, an artists' colony. While in the area, also visit a local kibbutz and, if desired, stop at Gan Hashelosha National Park for a dip in swimming holes fed by natural hot springs. Alternatively, enjoy a private excursion into the Golan Heights, a beautiful region of springs, waterfalls and historic ruins. The day will be customized to your interests. Options include hiking, visiting the Crusader-era Nimrod's Castle, exploring the streams and forests of Tel Dan Nature Reserve, or kayaking on the Jordan River.
Next, visit Jerusalem, one of the world's most historically significant cities for Jews, Christians and Muslims. Your expert private guide will customize your touring of the city to make its multi-layered history and fascinating melange of cultures come alive. Visit fascinating places such as the Church of the Holy Sepulcher, Via Dolorosa, Yad Vashem Holocaust memorial and museum, the Mount of Olives and the Western Wall. Opt to walk along the old city walls. Explore intriguing but lesser-known neighborhoods. Browse local markets. Visit the Jerusalem Biblical Zoo. Perhaps visit the City of David archeological site to learn about the early history of Jerusalem and perhaps walk through the ancient tunnel that once delivered the city's water. Other options include visiting the Israel Museum to see the Dead Sea scrolls and a model of the Holy Land in 70 A.D, and enjoying a sound and light show at the Tower of David.
One day, enjoy a private excursion to the fascinating and beautiful Dead Sea region. Visit Qumran, where the Dead Sea Scrolls were found, and Masada, an impressive mountaintop fortress with an important Jewish connection and spectacular views of the Dead Sea. Explore the lush Ein Gedi oasis, and perhaps hike to spring-fed waterfalls. Continue to one of our favorite Dead Sea beaches, where you can float in the salt- and mineral-laden water, famous for its buoyancy and therapeutic qualities. Another option is to visit Bet Guvrin-Maresha National Park, an area renowned for thousands of caves, to search for buried treasure at an underground archeological dig.
Some families may wish to visit Genesis Land, a re-creation of an ancient encampment where you can see re-enactments of biblical stories, learn to make mosaics, write on parchment with a quill pen, learn to bake pita, and more.
Next, fly to Eilat for three days at a resort on the Red Sea. One day, take a private excursion into the Negev Desert for a 4x4 excursion and a camel ride. Other options include snorkeling or scuba diving in the Red Sea, and relaxing on the beautiful beaches along the coastline. Upon request, a private excursion into Jordan to tour magnificent Petra can be arranged.
Upon request, Artisans of Leisure can arrange additional activities, such as an afternoon in Jerusalem's Old City with a geo-political expert, soft-adventure activities, and special religious experiences.
Itinerary Overview
Day 1
Arrive Tel Aviv
Arrival transfer to hotel for 2 nights
Day 2
Tel Aviv
Full-day private tour
Day 3
Tel Aviv – Galilee
Private transfer to the Galilee, with touring of Caesarea, Akko, Kfar Kedem or Druze village en route
Day 4
Galilee & Golan Heights
Private touring and activities around the Galilee or Golan Heights
Day 5
Galilee – Jerusalem
Private touring in and around the Galilee before continuing to Jerusalem for 4 nights
Day 6
Jerusalem
Full-day private tour
Day 7
Jerusalem
Full-day private tour with option for day excursion to Bethlehem
Day 8
Jerusalem & Dead Sea
Full-day private excursion to the Dead Sea with option to visit Masada or hike to Ein Gedi waterfalls
Day 9
Jerusalem – Eilat
Morning archaeological dig at Beit Guvrin. Afternoon private transfer and flight to Eilat for 3 nights
Day 10
Eilat
At leisure to enjoy the beach and resort
Day 11

Eilat & Negev Desert
Private excursion to the Negev for desert touring

Day 12
Depart Eilat
Private transfer to airport
Hotels
| | |
| --- | --- |
| Tel Aviv: | Dan Tel Aviv, Hilton Tel Aviv or David Intercontinental |
| Galilee: | Scots Hotel Tiberias |
| Jerusalem: | The King David Hotel |
| Eilat: | Isrotel Royal Beach Hotel |
Cost
| | |
| --- | --- |
| $9,790 | Per person (based on four travelers/two rooms) |
| $10,945 | Per person (based on three travelers/triple occupancy) |
| $12,375 | Per person (based on two travelers/double occupancy) |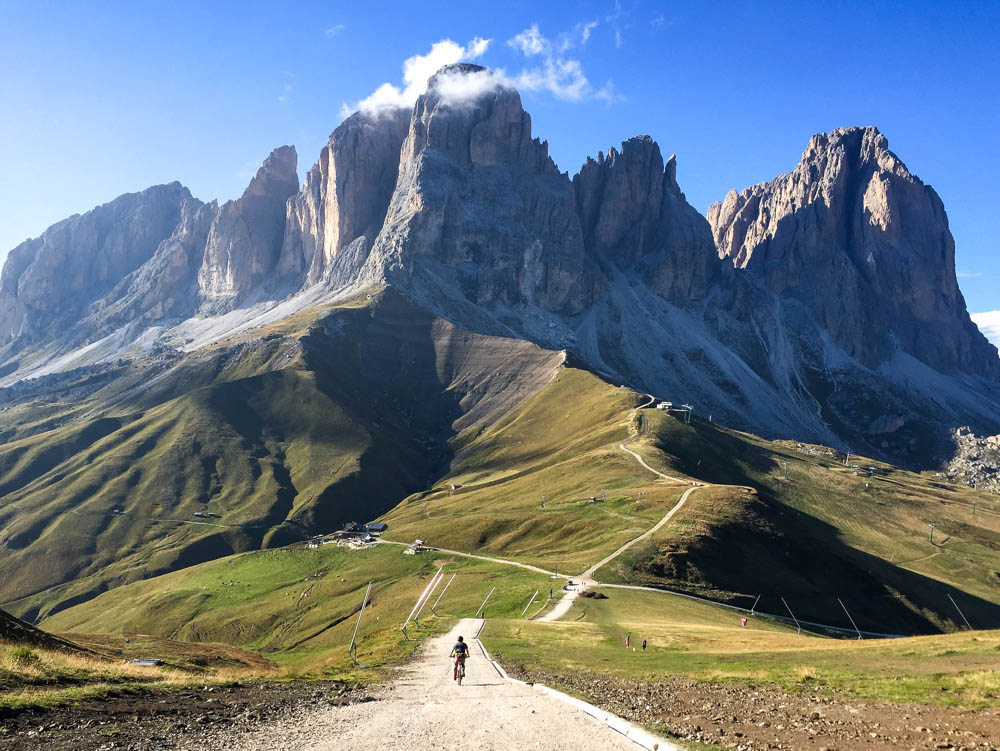 Active Tour of Switzerland
(9 Days)
Lucerne & Mount Pilatus, Interlaken & Berner Oberland, Zermatt, Lausanne
Adventure Tour of Iceland
(9 Days)
Reykjavik, Husafell, Golden Circle & South Iceland, Jokulsarlon Glacier Lagoon, Blue Lagoon
Active Argentina
(13 Days)
Buenos Aires, El Chalten, El Calafate, Iguazu Falls
Australia Luxury Adventure
(16 Days)
Sydney, Arkaba & Flinders Ranges, Kangaroo Island, Adelaide, Daintree Rainforest, Great Barrier Reef
Wellness Tour of Bali
(10 Days)
Ubud, Candidasa
Luxury Adventure Tour of Bhutan
(10 Days)
Paro, Thimphu, Punakha
Adventure Tour of Chile
(11 Days)
Atacama, Santiago & Valparaiso & Casablanca Valley, Torres del Paine
Active Tour of China
(13 Days)
Beijing & Great Wall, Huangshan, Yangshuo, Guilin & Longsheng, Hong Kong
Luxury Adventure Tour of Ecuador & the Galapagos
(12 Days)
Quito, Cloud Forest, Galapagos cruise (5 nights)
Biking Tour of France
(9 Days)
Paris & Versailles, Loire Valley, Bordeaux & Saint-Emilion
Ayurveda & Yoga Tour of India
(12 Days)
Delhi, Himalayas, Goa, Mumbai
Indonesia Luxury Adventure
(13 Days)
Bali, Moyo Island, Java
Luxury Golf Tour of Ireland
(9 days)
Dublin, Kildare, Kenmare, Adare, Doonbeg
Family Adventure in Israel
(12 Days)
Tel Aviv, Galilee, Jerusalem, Dead Sea, Eilat & Negev Desert
Hiking Tour of Japan: Nakasendo Road & the Japan Alps
(12 Days)
Kyoto, Nakasendo Road, Takayama & Kamikochi, Matsumoto, Tokyo
Historic Hikes of Japan: Kumano Kodo & Nakasendo Road
(12 Days)
Kyoto, Kumano Kodo, Ise-Shima region, Nakasendo Road, Tokyo
Active Tour of Jordan
(8 Days)
Amman & Jerash, King's Highway, Petra, Wadi Rum & Dana Biosphere Reserve, Dead Sea
Hiking Tour of Lebanon
(8 Days)
Beirut, Chouf Mountains, Jabal Moussa or Tannourine (or Sidon and Tyre), Jeita Grotto, Byblos, Qadisha Valley, Baalbek
Luxury Adventure Tour of Morocco
(9 Days)
Fez, Sahara Desert, Atlas Mountains, Marrakesh
Adventure Tour of New Zealand
(9 Days)
Rotorua, Hawke's Bay, Queenstown & Milford Sound
Active & Nature Tour of Oman
(9 Days)
Muscat, Ras Al Jinz, Wahiba Sands & Nizwa, Jebel Akhdar (Al Hajar Mountains)
Luxury Active Tour of Peru
(9 Days)
Lima, Sacred Valley, Machu Picchu, Cusco
Exclusive Inca Trail
(10 Day)
Sacred Valley, Inca Trail, Machu Picchu, Cusco
Active Family Tour of Sicily
(11 Days)
Palermo with Monreale, Segesta & Erice, Sciacca & Agrigento, Noto with Modica, Ragusa & Syracuse, Taormina & Mount Etna
Active Tour of Spain
(10 Days)
Madrid & Segovia, Marbella & Ronda, Granada, Barcelona & Montserrat
Nature & Northern Lights in Sweden
(8 Days)
Stockholm, Swedish Lapland
Active & Adventure Tour of Turkey
(15 Days)
Istanbul, Cappadocia, Izmir & Ephesus, Bodrum & Turquoise Coast
Luxury Golf Tour of Portugal
(9 Days)
Lisbon & environs, Algarve
Luxury Golf Tour of Spain
(10 Days)
Barcelona, Madrid, Marbella & Ronda
MULTI-COUNTRY TOURS
Patagonia Adventure: Argentina & Chile
(13 Days)
Buenos Aires, Bariloche, El Calafate, Torres del Paine, Santiago
Hiking and Wellness Tour of Bhutan & India
(14 Days)
Delhi, Thimphu, Punakha, Paro, Himalayas & Rishikesh
Culture & Adventure in Dubai, Abu Dhabi & Oman
(11 days)
Zighy Bay, Dubai, Arabian Desert, Abu Dhabi
Active & Wellness Tour of Iceland & Norway
(11 Days)
Reykjavik & Langjokull Glacier, Husafell, Blue Lagoon, Oslo, Bergen, Sognefjord
Active Tour of Slovenia & Croatia
(10 Days)
Ljubljana & Lake Bled, Plitvice Lakes National Park, Split, Hvar, Dubrovnik
Active Tour of Vietnam & Cambodia
(16 Days)
Hanoi, Halong Bay, Hoi An, Saigon, Phnom Penh, Siem Reap
This was truly the trip of a lifetime…In New Zealand, all six of us caught trout, went horse riding, helicoptering, jet boating…all the while being cared for by the most wonderful people ever.
~ P.F., Gwynedd Valley, PA
Peru was absolutely outstanding. Our guide gave me the encouragement and help I needed in climbing to the very top of Huayna Picchu – an accomplishment of which I will always be thankful!! 
~ P.C., Smyrna, GA
We had a wonderful time in Asia!!! Highlights in Indonesia were the airplane view of the volcanoes on Java, walking each level of Borobudur by ourselves with no one else around, the trek to Selogriyo and its breathtaking terraced rice fields…
~ T.T., New York, NY
Recommended by:
Departures
Conde Nast Traveler
The New York Times
Wall Street Journal
Travel + Leisure
Town & Country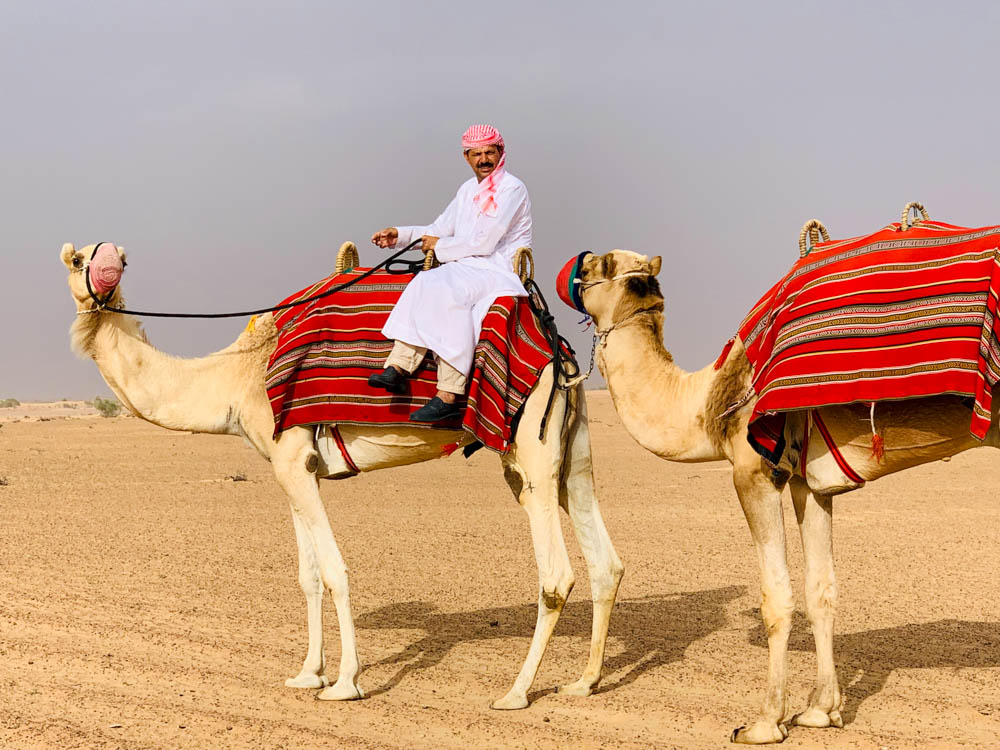 Just Back: An Active Luxury Tour of Iceland & Norway
The Best of Oman: Culture, Adventure & Luxury
Hiking and Active Tours in Patagonia and Igauzu Falls, Argentina
Italy: The Best of the Dolomites
Hiking Along the Caldera in Santorini, Greece
Just Back: Rwanda & Its National Parks
Just Back from Chile: The Best of the Atacama Desert & Patagonia
Israel Off the Beaten Track: The Stunning Negev
Luxury Tented Camps in Remote Northern India
Our Top 5 Best Adventure Tours