September 6, 2015
Hiking along the Caldera in Santorini
The Greek island of Santorini is one of the world's most stunningly beautiful destinations.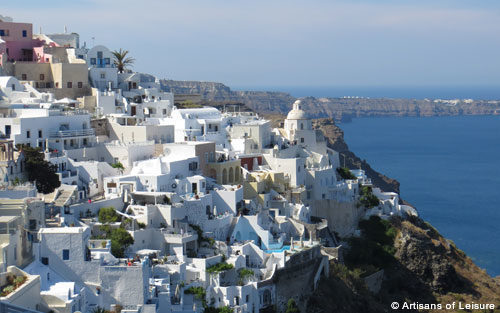 A prehistoric volcanic eruption formed the unique topography of Santorini. In fact, the island's western coast is actually the rim of a partially submerged caldera, or crater. For active travelers, hiking a scenic path along the edge of the caldera is a great way to experience the striking natural landscape.
Artisans of Leisure arranges privately guided hiking excursions in Santorini. The starting point for the trail is Fira, the main town on Santorini. As it can get hot during the day in peak season, we recommend setting out early.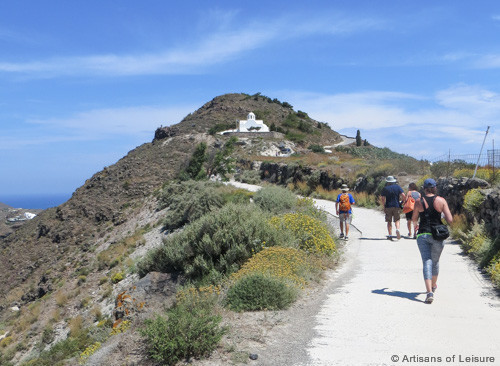 The trail passes local shops, cafes and homes. You might see locals hanging freshly caught octopus in the sun to dry. This centuries-old technique is believed to tenderize the octopus before grilling, a common way of cooking the mollusk on the island.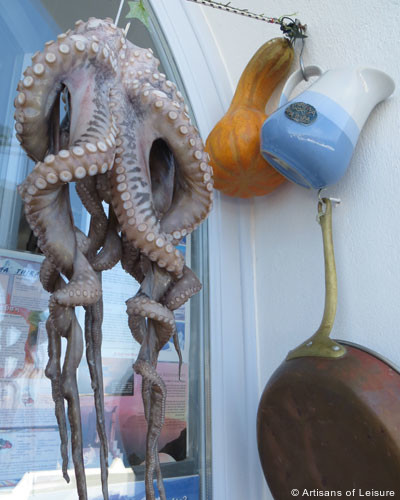 Blue-domed Greek Orthodox churches are another common sight along the trail.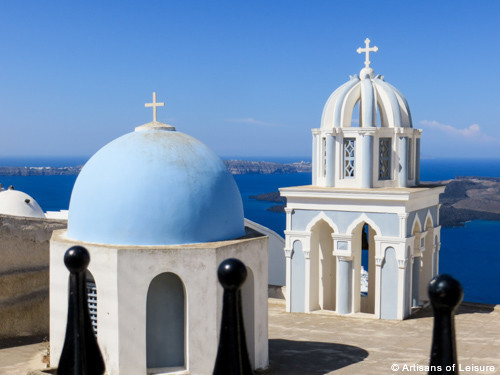 The dazzling, whitewashed town of Oia gradually comes into view, peeking out from behind a crag.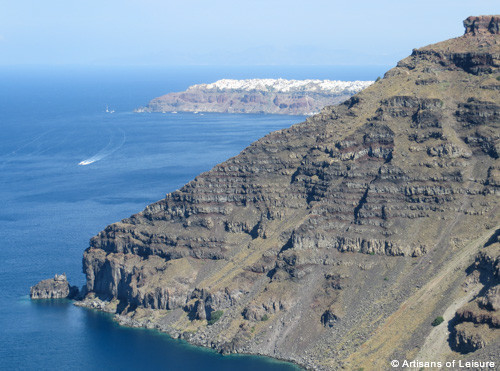 Eventually, the trail reaches Oia's Amoudi Bay, located below the clifftop town and accessible either by stairs or donkey.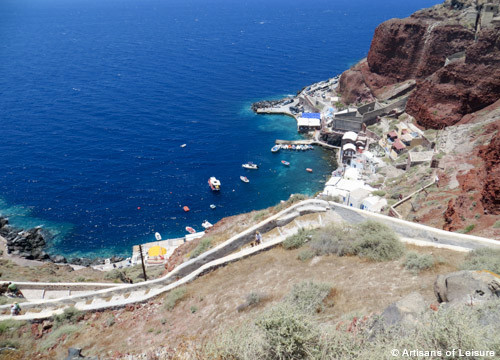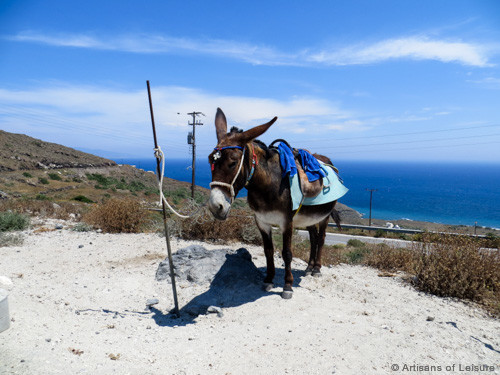 The bay is a perfect place to unwind and enjoy a well-deserved lunch after three to four hours of hiking.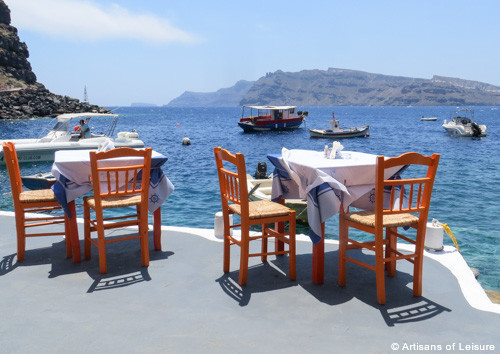 Back up in Oia, the many boutiques and galleries beckon with local crafts, jewelry, artworks and, of course, more amazing views of the Aegean Sea.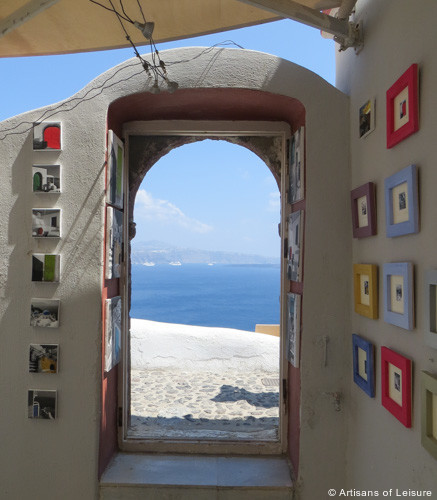 Contact an Artisans of Leisure Greece specialist to begin planning a customized Greece tour.