September 9, 2015
Just Back: Expo Milan 2015 – A Must For Architecture Lovers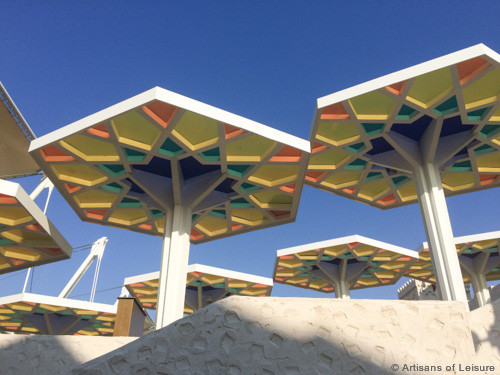 Artisans of Leisure founder and CEO Ashley Isaacs Ganz just returned from a trip to Italy that included a stop at Expo Milan 2015, an ambitious World's Fair focused on food. While the many international delicacies on offer were a highlight, the stunning architecture of the national pavilions left the biggest impression. At the top, geometric patterns add color to sun shades at the Qatar pavilion.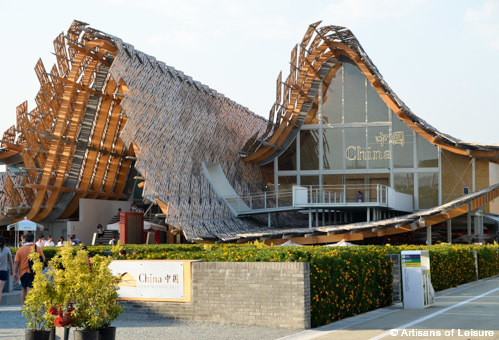 Expo Milan 2015 is a must-see for architecture enthusiasts. Above, the China pavilion.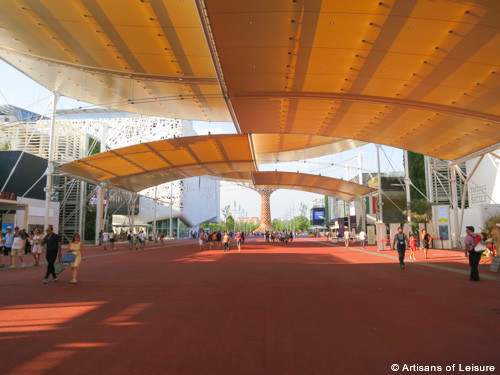 The Cardo, one of the Expo's two main streets, links Palazzo Italia—the Italian pavilion—to the rest of the exposition.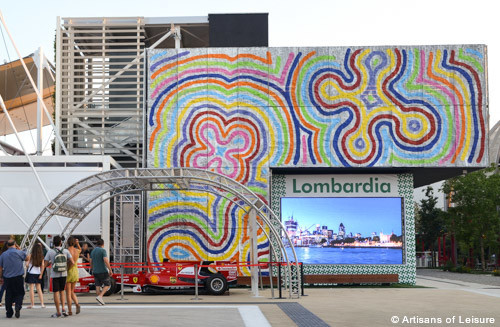 Lombardy, the region encompassing Milan and the Lakes Region, has its own pavilion within the Italian area.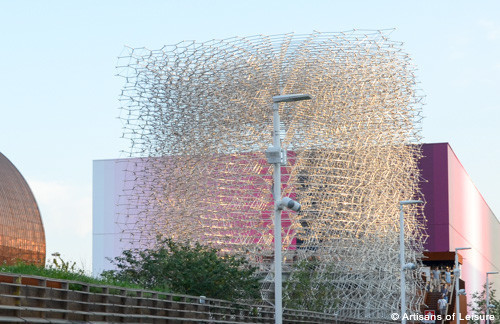 Other highlights include the United Kingdom pavilion, designed by artist Wolfgang Buttress, which is meant to evoke a beehive. The theme is reinforced through exhibits that apply words such as "hive" and "pollination" to broader ideas about the food system in the U.K. and internationally.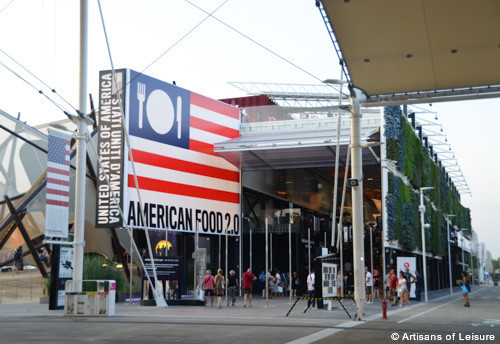 The impressive United States pavilion incorporates, in its own words, "the world's largest vertical farm," visible to the right. Exhibits inside aim to combat global stereotypes about American cuisine and showcase agricultural innovation.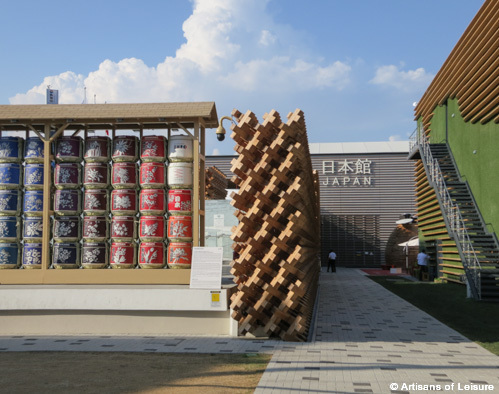 The design of the Japanese pavilion strives to emphasize sustainability through its use of wood. It fuses contemporary architectural style and traditional wood joinery techniques.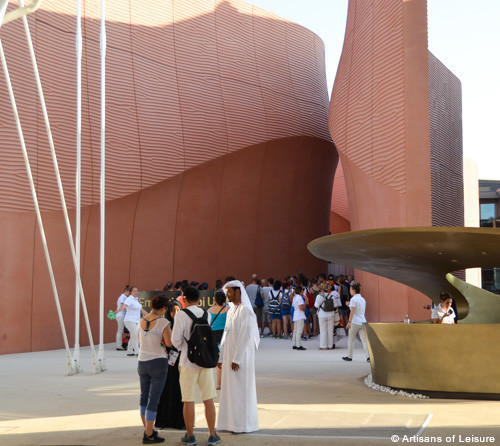 Renowned architect Norman Foster designed the United Arab Emirates pavilion, which draws inspiration from the country's graceful sand dunes.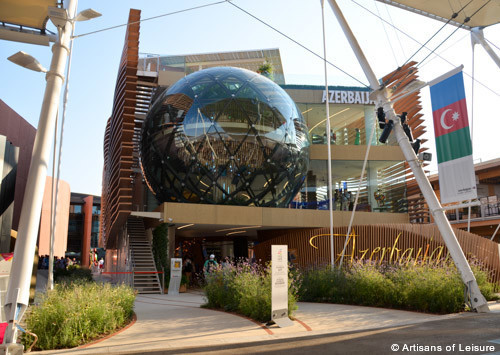 Azerbaijan's pavilion includes three biospheres dedicated to the country's landscapes, climatic zones and cultural traditions.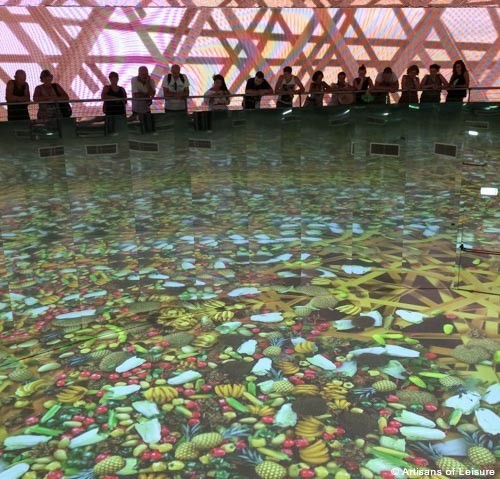 Inside, the national pavilions featured multi-media exhibits about food, sustainability and more. Some pavilions also have shops selling local goods from their country as well as typical food items. Above, a video  shown in the Thailand pavilion.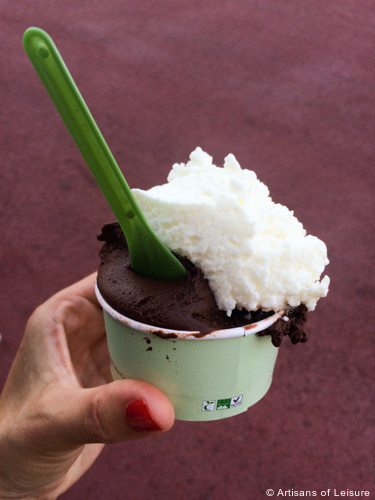 One of the best culinary highlights during a hot day at the Expo: a perfectly sculpted cup of Modica chocolate gelato complemented by Sorrento lemon gelato.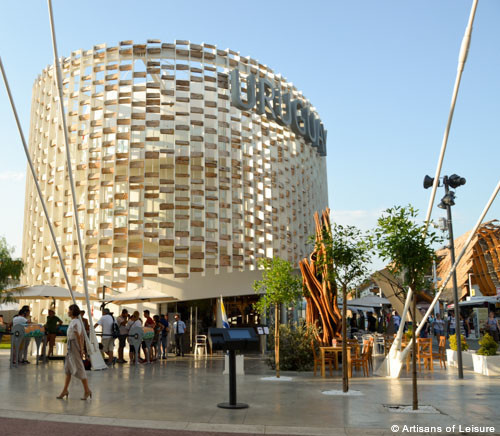 Expo Milan 2015 runs through October 31, so there's still time to plan an Italy tour that includes a visit to this once-in-a-lifetime event.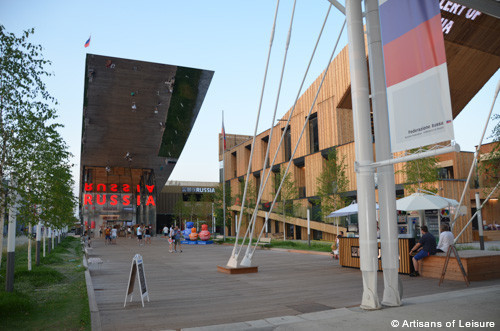 Our Essence of Italy – Expo Milan 2015 tour features time in Milan to visit the Expo, followed by stays in Florence, Tuscany, Rome and the Amalfi Coast. We can also customize other Italy itineraries to include Milan and the Expo.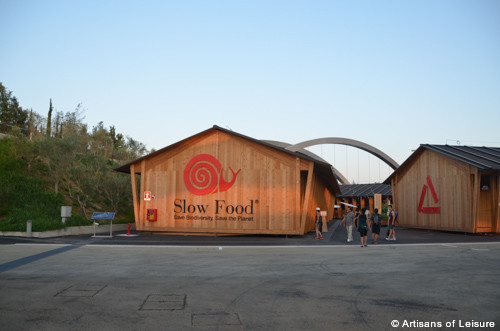 Contact an Artisans of Leisure Italy specialist to learn more about our private Italy tours.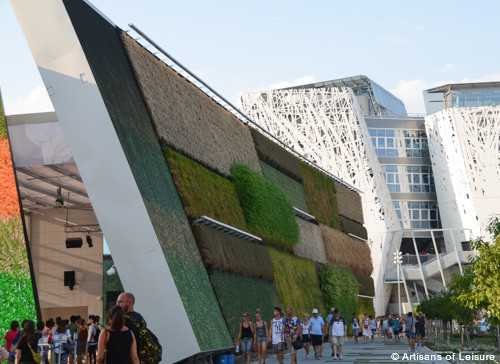 Tags: architecture, architecture tours, Ashley Isaacs Ganz, design, Expo Milan, food, Italy, Italy tours, Milan, Milan Expo, World's Fairs