August 25, 2015
Juna Mahal: Incredible Frescoes in a Former Palace outside Udaipur, India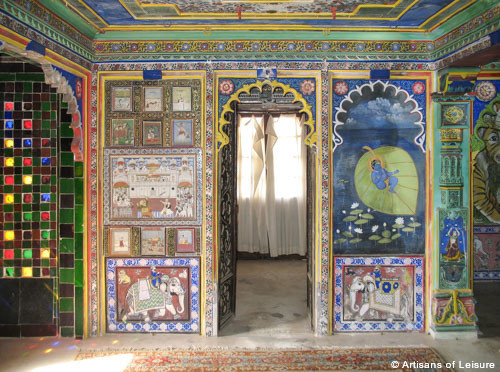 For travelers interested in decorative arts, the spectacular Juna Mahal ("Old Palace") in Rajasthan, India  is sure to be a highlight of touring in the region.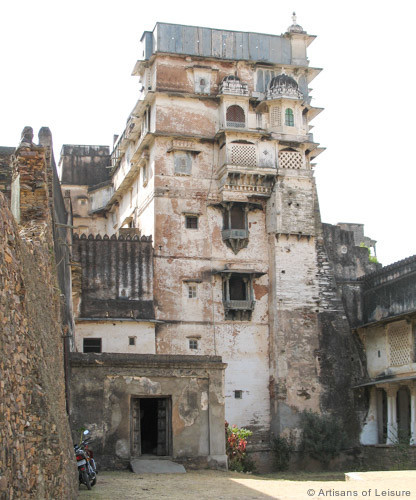 Built in the 13th century for an aristocratic family, the Juna Mahal was expanded over the centuries, finally reaching seven stories. The last residents of the palace moved out in the 1950s, and today the building operates as a heritage site.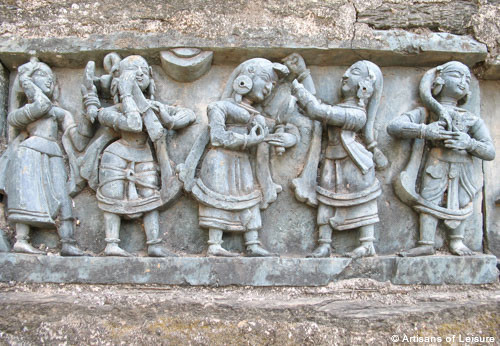 Details on the time-worn exterior, including this exquisite carved stone frieze, only hint at the elaborate decoration filling the rooms inside.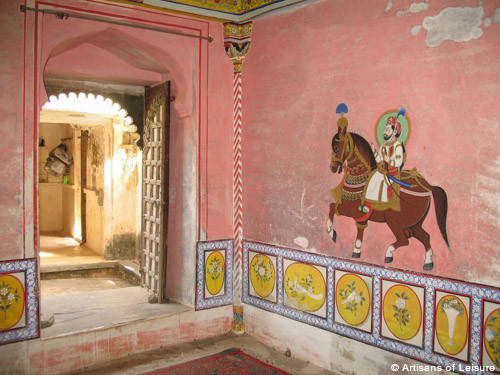 Colorful paintings adorn the interior walls, and intricate stonework and stained glass accent windows and doorways.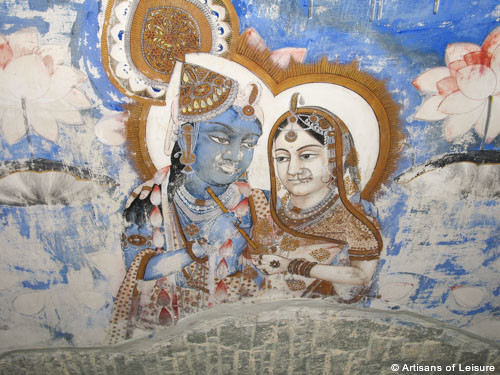 The paintings depict hunting scenes, Hindu legends, romantic encounters, the lives of local royalty and more. Some of the most magnificent paintings are in the aam khas (royal apartment) and the throne room.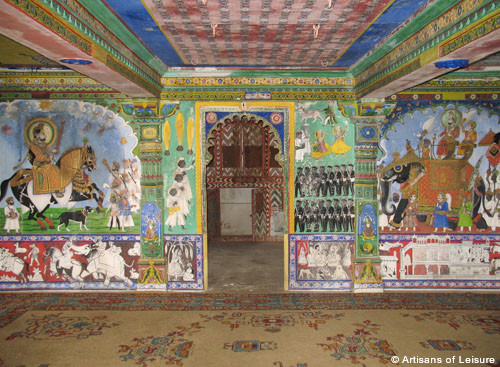 Located off the beaten track in the Thar Desert, the Juna Mahal is not open to the general public. However, Artisans of Leisure can arrange private tours of the palace with an expert guide as an excursion from Udaipur.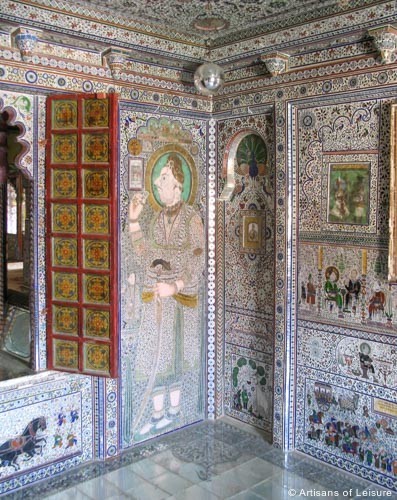 Contact an Artisans of Leisure India specialist to begin planning a customized India tour.
Tags: art tours, Artisans of Leisure, day tours, decorative arts, desert tours, design, frescoes, Hindu, India, India tours, Juna Mahal, luxury India tours, paintings, palaces, private India tours, Rajasthan, Udaipur