Romantic Australia
(11 Days)
Sydney, Uluru (Ayers Rock), Daintree Forest, Great Barrier Reef
Romantic Bali & Nihi Sumba
(9 Days)
Ubud, Nihi Sumba
Romantic Bhutan
(12 Days)
Paro, Bumthang, Thimphu, Punakha
Romantic Cambodia
(9 Days)
Phnom Penh, Song Saa Island, Siem Reap (Angkor)
Romantic Colombia
(7 Days)
Cartagena & Rosario Islands, Isla Baru
Romantic France
(11 Days)
Paris & Versailles, Provence, Cote d'Azur
Romantic Greece
(10 days)
Athens, Mykonos, Santorini
Romantic India
(15 Days)
Delhi, Agra, Jaipur, Udaipur, Goa, Mumbai
Romantic Italy
(12 Days)
Amalfi Coast & Capri, Florence, Tuscany, Rome
Romantic Japan
(14 Days)
Tokyo, Hakone, Kyoto & Osaka, Okinawa, Tokyo
Romantic Mexico
(11 Days)
Riviera Maya, San Miguel de Allende, Mexico City & Teotihuacan
Romantic Morocco
(7 Days)
Atlas Mountains, Marrakesh
Romantic Portugal
(11 Days)
Algarve, Lisbon & Sintra, Douro Valley, Porto
Romantic Prague
(6 Days)
St. George Forest, Prague
Romantic South Africa
(10 Days)
Cape Winelands, Cape Town, Greater Kruger NP
Romantic Spain
(9 Days)
Barcelona, Mallorca, Madrid
Romantic Thailand
(12 Days)
Bangkok, Phuket or Koh Samui, Golden Triangle, Chiang Mai
Romantic Vietnam
(12 Days)
Hanoi, Hoi An, Amanoi & Vinh Hy Bay, Saigon
MULTI-COUNTRY TOURS
Romantic Dubai, Desert & Zighy Bay
(10 days)
Dubai, Zighy Bay, Arabian Desert
Romantic Kenya & Tanzania: Safari & Sand
(12 days)
Nairobi, Maasai Mara, Singita Grumeti Reserves (Serengeti), Zanzibar
Romantic Safari & Sea
(13 Days)
Cape Winelands, Cape Town, Greater Kruger NP, Beach Resort (Seychelles, Mauritius or Mozambique)
Food, Culture & Romance in Singapore & Indonesia
(13 Days)
Singapore, Nusa Dua or Jimbaran Bay, Ubud, Sumba Island
Romantic Kenya & Tanzania: Safari & Sand
(12 Days - Departs Daily on a Private Basis)
Nairobi, Maasai Mara, Singita Grumeti Reserves (Serengeti), Zanzibar
This tour is ideal for those who want a quintessential East African safari experience, followed by some time at one of Tanzania's most beautiful beaches.
Begin in Nairobi, Kenya's bustling capital, with a stay at one of the city's most exclusive hotels. During flexible private touring, visit an elephant and rhino orphanage run by the David Sheldrick Wildlife Trust. Also visit the Karen Blixen House, where the writer of Out of Africa lived, and the Giraffe Centre to learn about and feed endangered Rothschild's giraffes. Other touring options around Nairobi include participating in philanthropic activities and visiting local museums and crafts galleries.
Continue to Maasai Mara National Reserve, Kenya's most legendary safari destination, and stay at one of the most luxurious camps in the country. Maasai Mara is renowned for stunning scenery and abundant wildlife. It's also a great place to witness the famed wildebeest migration (which also passes through the Serengeti in Tanzania). During unforgettable game drives, look for rhinos and other members of the Big Five—lions, leopards, elephants and Cape buffaloes—as well as cheetahs, zebras, giraffes, ostriches, hippos, crocodiles and various antelope species. If desired, enjoy a walking safari. Also visit a Maasai village to learn about the Maasai way of life.
Next, fly to Singita Grumeti Reserves, a private game concession next to Serengeti National Park, and stay at one of the top luxury lodges in East Africa. The region is known for its abundant wildlife—including elephants, leopards and lions—and prime opportunities for viewing the wildebeest migration. Game drives on the private concession offer unfettered wildlife viewing without the crowds of the neighboring park. If desired, also enjoy walking safaris, sundowners in the bush and night game drives. There will also be plenty of time for spa treatments, gourmet meals, wine tasting, cooking classes, tennis, swimming, archery, stargazing, hiking to an anti-poaching outpost and visits to local villages.
Finish your tour at a luxury beach resort in tropical Zanzibar, an archipelago off the coast of Tanzania. One day, enjoy a guided tour of Stone Town, an ancient Swahili trading town that is now a UNESCO World Heritage Site with a wealth of interesting architecture that blends African, Indian, Arab and Portuguese elements. Also visit Zanzibar's famed spice plantations, where cloves, cardamom and cinnamon are grown. There will also be time to relax on the powdery white sand beach, swim in the warm turquoise waters of the Indian Ocean, and enjoy optional activities such as snorkeling, diving, deep-sea fishing, dolphin cruises and visits to Jozani Chwaka Bay National Park to see colobus monkeys.
Our East Africa tours include the very best safari guides and vehicles, and the most deluxe hotels and luxury safari lodges. Upon request, we can further customize each tour to include private charter flights and special experiences such as hot-air balloon rides, luxury mobile safaris, philanthropic activities, and special meals in the bush. This tour can also be incorporated into a multi-country tour that combines destinations elsewhere in Africa or Europe.
Itinerary Overview
Day 1

Arrive Nairobi, Kenya

Private transfer to hotel for 2 nights

Day 2

Nairobi

Full-day private city tour

Day 3

Nairobi – Maasai Mara

Private transfer and scheduled flight to Maasai Mara National Reserve for 3 nights. Afternoon game drive

Day 4

Maasai Mara

Morning and afternoon game drives

Day 5

Maasai Mara

Morning and afternoon game drives

Day 6

Maasai Mara – Singita Grumeti Reserves (Serengeti), Tanzania

Morning game drive. Transfer to airport for scheduled flight to Singita Grumeti Reserves. Arrival transfer to luxury safari lodge for 3 nights. Afternoon game drive

Day 7

Singita Grumeti Reserves (Serengeti)

Morning and afternoon game drives

Day 8

Singita Grumeti Reserves (Serengeti)

Morning and afternoon game drives

Day 9

Singita Grumeti Reserves (Serengeti) – Zanzibar

Transfer to airstrip for scheduled flights to Zanzibar. Private arrival transfer to hotel for 3 nights

Day 10

Zanzibar

At leisure

Day 11

Zanzibar

Half-day private tour of Stone Town and spice plantations. Afternoon at leisure

Day 12

Depart Zanzibar

Private airport transfer
Hotels
Nairobi:
Hemingways Nairobi or Giraffe Manor
Maasai Mara:
Mara Plains or Cottar's 1920s Safari Camp
Serengeti:
Singita Sasakwa Lodge
*Singita Mara River Tented Camp can be booked for a supplement
Zanzibar:
Baraza Resort & Spa or The Residence
Cost
| | |
| --- | --- |
| $21,780 | Per person (double occupancy) |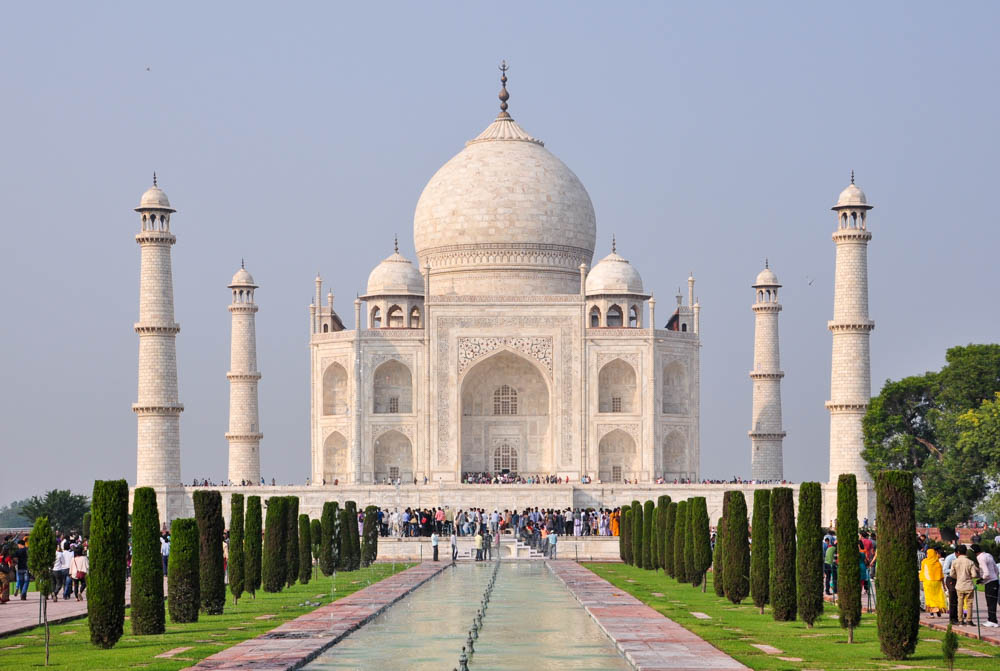 Romantic Australia
(11 Days)
Sydney, Uluru (Ayers Rock), Daintree Forest, Great Barrier Reef
Romantic Bali & Nihi Sumba
(9 Days)
Ubud, Nihi Sumba
Romantic Bhutan
(12 Days)
Paro, Bumthang, Thimphu, Punakha
Romantic Cambodia
(9 Days)
Phnom Penh, Song Saa Island, Siem Reap (Angkor)
Romantic Colombia
(7 Days)
Cartagena & Rosario Islands, Isla Baru
Romantic France
(11 Days)
Paris & Versailles, Provence, Cote d'Azur
Romantic Greece
(10 days)
Athens, Mykonos, Santorini
Romantic India
(15 Days)
Delhi, Agra, Jaipur, Udaipur, Goa, Mumbai
Romantic Italy
(12 Days)
Amalfi Coast & Capri, Florence, Tuscany, Rome
Romantic Japan
(14 Days)
Tokyo, Hakone, Kyoto & Osaka, Okinawa, Tokyo
Romantic Mexico
(11 Days)
Riviera Maya, San Miguel de Allende, Mexico City & Teotihuacan
Romantic Morocco
(7 Days)
Atlas Mountains, Marrakesh
Romantic Portugal
(11 Days)
Algarve, Lisbon & Sintra, Douro Valley, Porto
Romantic Prague
(6 Days)
St. George Forest, Prague
Romantic South Africa
(10 Days)
Cape Winelands, Cape Town, Greater Kruger NP
Romantic Spain
(9 Days)
Barcelona, Mallorca, Madrid
Romantic Thailand
(12 Days)
Bangkok, Phuket or Koh Samui, Golden Triangle, Chiang Mai
Romantic Vietnam
(12 Days)
Hanoi, Hoi An, Amanoi & Vinh Hy Bay, Saigon
MULTI-COUNTRY TOURS
Romantic Dubai, Desert & Zighy Bay
(10 days)
Dubai, Zighy Bay, Arabian Desert
Romantic Kenya & Tanzania: Safari & Sand
(12 days)
Nairobi, Maasai Mara, Singita Grumeti Reserves (Serengeti), Zanzibar
Romantic Safari & Sea
(13 Days)
Cape Winelands, Cape Town, Greater Kruger NP, Beach Resort (Seychelles, Mauritius or Mozambique)
Food, Culture & Romance in Singapore & Indonesia
(13 Days)
Singapore, Nusa Dua or Jimbaran Bay, Ubud, Sumba Island
Our Spain and Morocco honeymoon was a truly luxurious, full service, five-star trip. The guides were fantastic.
~ J.C., New York, NY
Our Italy honeymoon was amazing! We loved all of our guides, the hotels were incredible, and we really appreciated the Artisans of Leisure touches along the way!
~ J.M., San Francisco, CA
Our honeymoon in South Africa and Mauritius was incredible! Thank you for putting together the trip of our dreams. We loved the lodges and hotels and the rooms you selected in each place. We were treated like royalty! 
~ S.D., New York, NY
Recommended by:
Departures
Conde Nast Traveler
The New York Times
Wall Street Journal
Travel + Leisure
Town & Country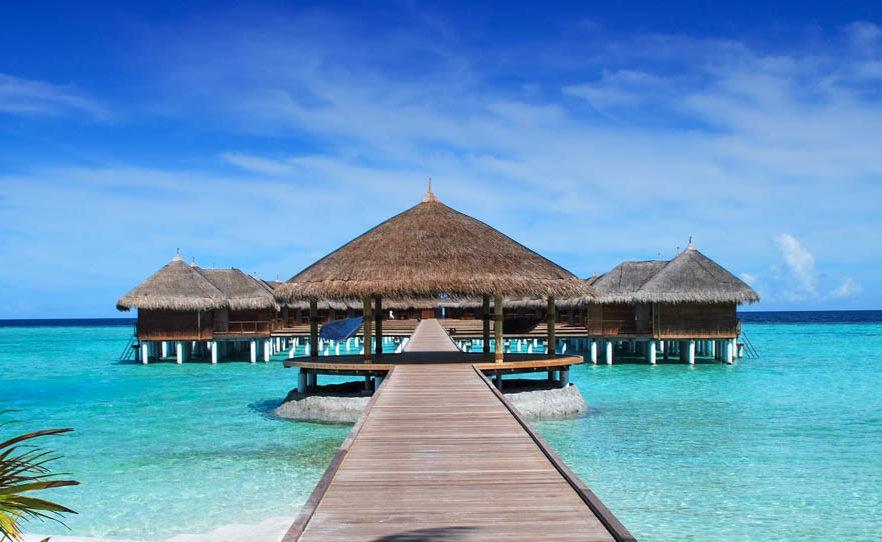 Top 5 Most Romantic Travel Destinations
A Luxurious Honeymoon in Greece
Notes from Our Travelers: A Romantic and Luxurious Honeymoon in Switzerland
A Luxurious South Africa Honeymoon
An Interview with One of Our Honeymoon Specialists
Must Experience: A Luxurious Overwater Villa with a Slide at Soneva Jani in the Maldives
Kenya & Tanzania: Insight & Recommendations from our African Safari Experts
Must Stay: La Residence in South Africa's Cape Winelands