Romantic Australia
(11 Days)
Sydney, Uluru (Ayers Rock), Daintree Forest, Great Barrier Reef
Romantic Bali & Nihi Sumba
(9 Days)
Ubud, Nihi Sumba
Romantic Bhutan
(12 Days)
Paro, Bumthang, Thimphu, Punakha
Romantic Cambodia
(9 Days)
Phnom Penh, Song Saa Island, Siem Reap (Angkor)
Romantic Colombia
(7 Days)
Cartagena & Rosario Islands, Isla Baru
Romantic France
(11 Days)
Paris & Versailles, Provence, Cote d'Azur
Romantic Greece
(10 days)
Athens, Mykonos, Santorini
Romantic India
(15 Days)
Delhi, Agra, Jaipur, Udaipur, Goa, Mumbai
Romantic Italy
(12 Days)
Amalfi Coast & Capri, Florence, Tuscany, Rome
Romantic Japan
(14 Days)
Tokyo, Hakone, Kyoto & Osaka, Okinawa, Tokyo
Romantic Mexico
(11 Days)
Riviera Maya, San Miguel de Allende, Mexico City & Teotihuacan
Romantic Morocco
(7 Days)
Atlas Mountains, Marrakesh
Romantic Portugal
(11 Days)
Algarve, Lisbon & Sintra, Douro Valley, Porto
Romantic Prague
(6 Days)
St. George Forest, Prague
Romantic South Africa
(10 Days)
Cape Winelands, Cape Town, Greater Kruger NP
Romantic Spain
(9 Days)
Barcelona, Mallorca, Madrid
Romantic Thailand
(12 Days)
Bangkok, Phuket or Koh Samui, Golden Triangle, Chiang Mai
Romantic Vietnam
(12 Days)
Hanoi, Hoi An, Amanoi & Vinh Hy Bay, Saigon
MULTI-COUNTRY TOURS
Romantic Dubai, Desert & Zighy Bay
(10 days)
Dubai, Zighy Bay, Arabian Desert
Romantic Kenya & Tanzania: Safari & Sand
(12 days)
Nairobi, Maasai Mara, Singita Grumeti Reserves (Serengeti), Zanzibar
Romantic Safari & Sea
(13 Days)
Cape Winelands, Cape Town, Greater Kruger NP, Beach Resort (Seychelles, Mauritius or Mozambique)
Food, Culture & Romance in Singapore & Indonesia
(13 Days)
Singapore, Nusa Dua or Jimbaran Bay, Ubud, Sumba Island
Romantic Bali & Nihi Sumba
(9 Days - Departs Daily on a Private Basis)
Ubud, Nihi Sumba
This luxurious itinerary is highly recommended for travelers who want relaxation at exclusive resorts, soft-adventure or wellness activities, and in-depth cultural touring in Bali and Sumba.
Begin in Ubud, the cultural heart of Bali, and stay at one of Bali's top luxury resorts. With your private guide and driver, tour the region according to your interests. Visit local artisan villages and the workshops of noted artists and craftsmen. See the incredible bamboo architecture of Green Village. Visit the Sacred Monkey Forest Sanctuary. Explore interesting museums and art galleries. Tour water palaces and important temples such as Goa Gajah (Elephant Cave) and Pura Gunung Kawi Sebatu. Perhaps venture into the highlands to Pura Ulun Danu Beratan Temple, Kintamani and villages on the slopes of Mount Batur. One morning, select ingredients from a local outdoor food market, and learn to prepare Balinese dishes during a private cooking lesson. Alternatively, opt to meet a Balinese healer. One day, enjoy an excursion to traditional eastern Bali to visit royal palaces, revered temples such as Pura Besakih on sacred Mount Agung, and Balinese villages known for their high-quality ikat weavings and traditional architecture. Also see terraced rice fields and other beautiful landscapes. One evening, attend a Balinese dance performance at Ubud's royal palace.
During free time, enjoy Ubud's many cafes and boutiques, and take advantage of your private plunge pool and the resort spa. Artisans of Leisure can also arrange additional activities in the region, such as river rafting, hiking, biking, cooking classes, private yoga and meditation sessions, and visits to craft workshops.
Next, fly to Sumba, an island known for its beautiful landscapes and traditional culture, for a stay at the exclusive Nihi Sumba beach resort. During flexible private touring, learn about Sumbanese culture and customs, visit traditional villages, see megalithic burial sites, explore beautiful landscapes and browse crafts markets. Upon request, we can also arrange private cooking classes, philanthropic experiences and soft-adventure activities such as horseback riding, fishing, hiking and stand up paddleboarding. This tour also includes ample leisure time to enjoy Nihi Sumba's many facilities and on-site activities.
Itinerary Overview
Day 1
Arrive Bali – Ubud


VIP airport assistance upon arrival. Private arrival transfer to resort for 4 nights

Day 2

Ubud
Morning private tour of Ubud and region. Afternoon at leisure. Evening Balinese dance performance

Day 3

Ubud
Full day cultural touring or activity of choice: hiking, rafting, biking, cooking class and/or meeting with Balinese healer

Day 4

Ubud & environs

Full-day private excursion to eastern Bali or hiking excursion

Day 5
Ubud – Nihi Sumba
Private transfer to airport for flight to Sumba. Private arrival transfer to resort for 4 nights
Day 6
Nihi Sumba


At leisure to enjoy resort

Day 7
Nihi Sumba


Flexible private touring

Day 8
Nihi Sumba


At leisure to enjoy resort

Day 9
Depart Nihi Sumba
Private airport transfer
Hotels
| | |
| --- | --- |
| Ubud: | Capella Ubud or Mandapa Ritz-Carlton |
| Sumba: | Nihi Sumba |
Cost
$17,825
Per person (double occupancy)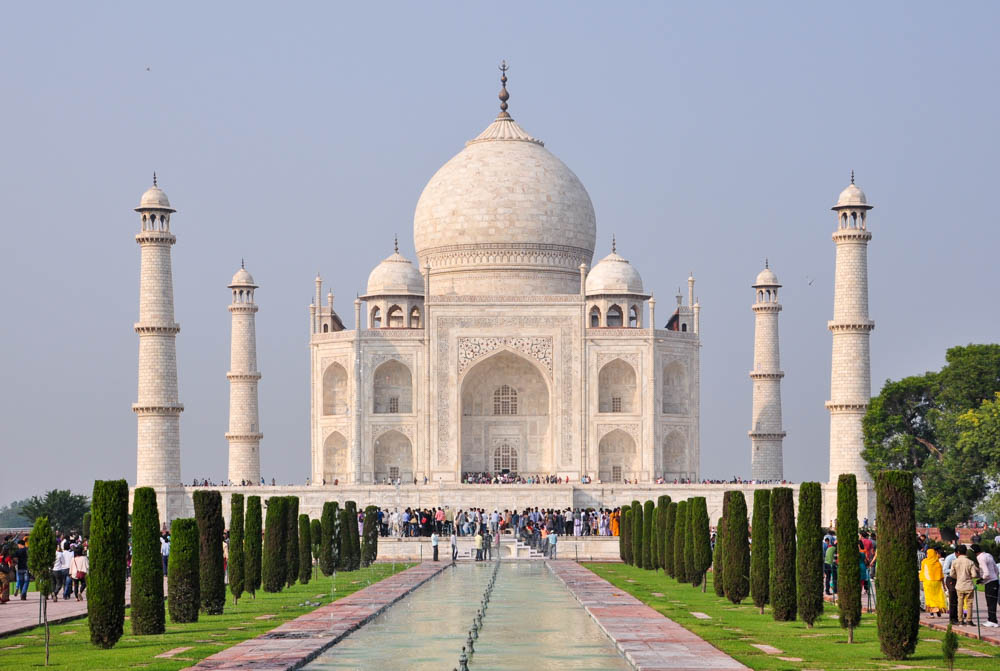 Romantic Australia
(11 Days)
Sydney, Uluru (Ayers Rock), Daintree Forest, Great Barrier Reef
Romantic Bali & Nihi Sumba
(9 Days)
Ubud, Nihi Sumba
Romantic Bhutan
(12 Days)
Paro, Bumthang, Thimphu, Punakha
Romantic Cambodia
(9 Days)
Phnom Penh, Song Saa Island, Siem Reap (Angkor)
Romantic Colombia
(7 Days)
Cartagena & Rosario Islands, Isla Baru
Romantic France
(11 Days)
Paris & Versailles, Provence, Cote d'Azur
Romantic Greece
(10 days)
Athens, Mykonos, Santorini
Romantic India
(15 Days)
Delhi, Agra, Jaipur, Udaipur, Goa, Mumbai
Romantic Italy
(12 Days)
Amalfi Coast & Capri, Florence, Tuscany, Rome
Romantic Japan
(14 Days)
Tokyo, Hakone, Kyoto & Osaka, Okinawa, Tokyo
Romantic Mexico
(11 Days)
Riviera Maya, San Miguel de Allende, Mexico City & Teotihuacan
Romantic Morocco
(7 Days)
Atlas Mountains, Marrakesh
Romantic Portugal
(11 Days)
Algarve, Lisbon & Sintra, Douro Valley, Porto
Romantic Prague
(6 Days)
St. George Forest, Prague
Romantic South Africa
(10 Days)
Cape Winelands, Cape Town, Greater Kruger NP
Romantic Spain
(9 Days)
Barcelona, Mallorca, Madrid
Romantic Thailand
(12 Days)
Bangkok, Phuket or Koh Samui, Golden Triangle, Chiang Mai
Romantic Vietnam
(12 Days)
Hanoi, Hoi An, Amanoi & Vinh Hy Bay, Saigon
MULTI-COUNTRY TOURS
Romantic Dubai, Desert & Zighy Bay
(10 days)
Dubai, Zighy Bay, Arabian Desert
Romantic Kenya & Tanzania: Safari & Sand
(12 days)
Nairobi, Maasai Mara, Singita Grumeti Reserves (Serengeti), Zanzibar
Romantic Safari & Sea
(13 Days)
Cape Winelands, Cape Town, Greater Kruger NP, Beach Resort (Seychelles, Mauritius or Mozambique)
Food, Culture & Romance in Singapore & Indonesia
(13 Days)
Singapore, Nusa Dua or Jimbaran Bay, Ubud, Sumba Island
Our Spain and Morocco honeymoon was a truly luxurious, full service, five-star trip. The guides were fantastic.
~ J.C., New York, NY
Our Italy honeymoon was amazing! We loved all of our guides, the hotels were incredible, and we really appreciated the Artisans of Leisure touches along the way!
~ J.M., San Francisco, CA
Our honeymoon in South Africa and Mauritius was incredible! Thank you for putting together the trip of our dreams. We loved the lodges and hotels and the rooms you selected in each place. We were treated like royalty! 
~ S.D., New York, NY
Recommended by:
Departures
Conde Nast Traveler
The New York Times
Wall Street Journal
Travel + Leisure
Town & Country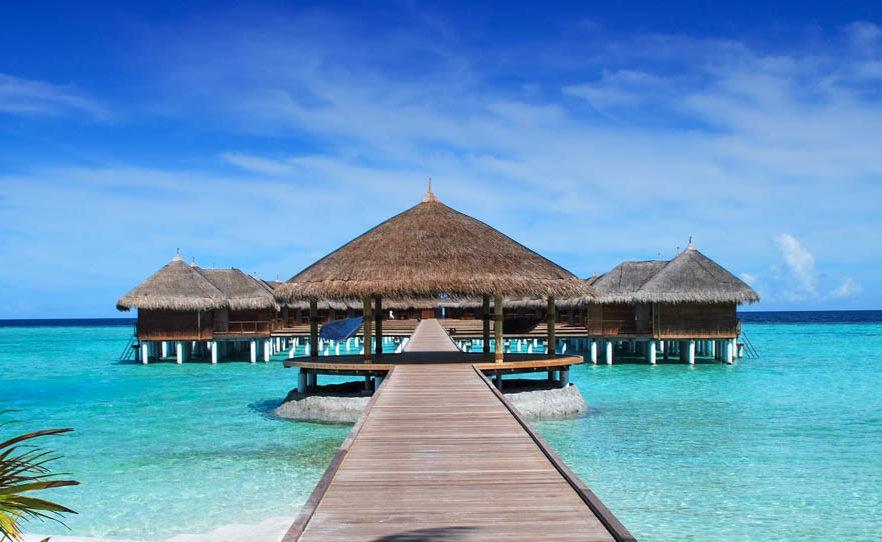 Top 5 Most Romantic Travel Destinations
A Luxurious Honeymoon in Greece
Notes from Our Travelers: A Romantic and Luxurious Honeymoon in Switzerland
A Luxurious South Africa Honeymoon
An Interview with One of Our Honeymoon Specialists
Must Experience: A Luxurious Overwater Villa with a Slide at Soneva Jani in the Maldives
Kenya & Tanzania: Insight & Recommendations from our African Safari Experts
Must Stay: La Residence in South Africa's Cape Winelands