Romantic Australia
(11 Days)
Sydney, Uluru (Ayers Rock), Daintree Forest, Great Barrier Reef
Romantic Bali & Nihi Sumba
(9 Days)
Ubud, Nihi Sumba
Romantic Bhutan
(12 Days)
Paro, Bumthang, Thimphu, Punakha
Romantic Cambodia
(9 Days)
Phnom Penh, Song Saa Island, Siem Reap (Angkor)
Romantic Colombia
(7 Days)
Cartagena & Rosario Islands, Isla Baru
Romantic France
(11 Days)
Paris & Versailles, Provence, Cote d'Azur
Romantic Greece
(10 days)
Athens, Mykonos, Santorini
Romantic India
(15 Days)
Delhi, Agra, Jaipur, Udaipur, Goa, Mumbai
Romantic Italy
(12 Days)
Amalfi Coast & Capri, Florence, Tuscany, Rome
Romantic Japan
(14 Days)
Tokyo, Hakone, Kyoto & Osaka, Okinawa, Tokyo
Romantic Mexico
(11 Days)
Riviera Maya, San Miguel de Allende, Mexico City & Teotihuacan
Romantic Morocco
(7 Days)
Atlas Mountains, Marrakesh
Romantic Portugal
(11 Days)
Algarve, Lisbon & Sintra, Douro Valley, Porto
Romantic Prague
(6 Days)
St. George Forest, Prague
Romantic South Africa
(10 Days)
Cape Winelands, Cape Town, Greater Kruger NP
Romantic Spain
(9 Days)
Barcelona, Mallorca, Madrid
Romantic Thailand
(12 Days)
Bangkok, Phuket or Koh Samui, Golden Triangle, Chiang Mai
Romantic Vietnam
(12 Days)
Hanoi, Hoi An, Amanoi & Vinh Hy Bay, Saigon
MULTI-COUNTRY TOURS
Romantic Dubai, Desert & Zighy Bay
(10 days)
Dubai, Zighy Bay, Arabian Desert
Romantic Kenya & Tanzania: Safari & Sand
(12 days)
Nairobi, Maasai Mara, Singita Grumeti Reserves (Serengeti), Zanzibar
Romantic Safari & Sea
(13 Days)
Cape Winelands, Cape Town, Greater Kruger NP, Beach Resort (Seychelles, Mauritius or Mozambique)
Food, Culture & Romance in Singapore & Indonesia
(13 Days)
Singapore, Nusa Dua or Jimbaran Bay, Ubud, Sumba Island
Romantic Japan
(14 Days - Departs Daily on a Private Basis)
Tokyo, Hakone, Kyoto & Osaka, Okinawa

This private Japan tour is perfect for honeymooners or other travelers wanting to experience Japan's favorite cultural, culinary and scenic destinations (Tokyo, Hakone, Kyoto and Osaka), followed by a relaxing stay at a top beach resort in beautiful Okinawa.
Begin in Tokyo, the capital of contemporary culture and style in Japan. Stay at one of the city's best luxury hotels, and enjoy comprehensive city touring with your private guide and driver. Visit Tokyo's most interesting neighborhoods, such as Ginza, Asakusa, Shibuya, Harajuku, Aoyama, Shinjuku and Roppongi. See striking contemporary architecture, and tour important historical sites such as Meiji Jingu Shrine and Sensoji Temple. Experience the best of Japanese pop culture during visits to trendy districts, specialty shops, quirky cafes and popular sites such as Yoyogi Park. Also visit Tokyo's best museums and art sites, such as the Mori Art Museum, a teamLab Borderless installation, Edo-Tokyo Museum or the Tokyo National Museum according to your interests. Experience Tokyo's exciting culinary scene during visits to the Tsukiji Outer Market or Toyosu Market, the Kappabashi kitchenware district, and our favorite specialty food shops and department store food halls. Artisans of Leisure can also assist with reservations at the best restaurants in Tokyo, which range from local noodle shops, sushi bars and izakaya (pubs) to some of the most acclaimed restaurants in the world. 
Upon request, Artisans of Leisure can arrange additional experiences in Tokyo, such as watching sumo wrestlers practice at a sumo stable, a private sushi-making lesson, specialized shopping, meetings with culinary and sake experts, private martial arts lessons, seeing a Japanese baseball game, attending a kabuki performance and visiting the Ghibli Museum. We can also arrange touring to include Japanese seasonal events such as ohanami (cherry blossom viewing) parties in the spring, fireworks festivals in the summer and viewing koyo (fall foliage) in the autumn.
Continue to Hakone, a volcanic national park renowned for hot springs and views of nearby Mount Fuji. Stay at one of Japan's most luxurious and renowned ryokan (traditional inns), where you can soak in outdoor onsen (hot spring bath) and enjoy a gourmet kaiseki ryori (seasonal tasting menu) dinner. During private touring, explore Hakone's geothermal areas and historical sites. Perhaps also visit one of Hakone's best art museums or a studio dedicated to yosegi (inlaid wood), a local craft. Upon request, Artisans of Leisure can incorporate hiking, a drive up the base of Mount Fuji or a boat ride on Lake Ashi.
Next, travel to enchanting Kyoto, the heart of Japanese culture and tradition. Stay at one of Kyoto's best luxury hotels or ryokan, and enjoy flexible private touring of the best of this elegant city with your private guide and driver. Visit the city's most important historic attractions and temples and shrines such as Kinkakuji (Temple of the Golden Pavilion), Ryoanji and its famous Zen rock garden, Kiyomizudera Temple, Nijo Castle, Ginkakuji, Saihoji (Moss Temple) and Fushimi Inari, famous for its tunnel of red torii gates. Take a private excursion to Arashiyama, a beautiful mountainside district, to see its enormous bamboo forest, historic gardens and sites, and to have a vegetarian lunch at a Zen temple. Enjoy a private tour of Gion, Kyoto's traditional geisha district, walk on the Philosopher's Path, and see traditional architecture in our favorite neighborhoods. Also browse Nishiki Market, antiques districts, specialty museums and historic shops that have been selling traditional goods for centuries. Upon request, we can arrange access to imperial villas and private gardens such as Katsura Rikyu and other less-visited attractions. One day, enjoy a private excursion to Osaka for food and pop culture touring. Artisans of Leisure will also arrange an exclusive private Japanese tea ceremony in a tea villa and reservations at Kyoto's best restaurants.
Upon request, other activities that can be arranged around Kyoto include an exclusive private dinner with geisha entertainment, private Zen meditation in a local Buddhist temple, meetings with local craftspeople, private ikebana (flower arranging) lessons, visiting a master swordsmith, meetings with ceramics experts, tea tastings and tea plantation visits, visits to sake breweries and tofu factories, manga drawing lessons, a visit to a private machiya (traditional merchant house), hiking to temples in the hills, attending local festivals, private Japanese cooking classes, and visiting the best places around Kyoto to view cherry blossoms and fall foliage.
Next, transfer to the airport, and fly to Okinawa, a string of southern islands known for warm weather, beautiful beaches and a unique culture. Stay at a luxurious seaside resort overlooking the turquoise water along the coast. During flexible private touring, visit sites related to Okinawan culture and the history of the Ryukyu Kingdom, such as Shurijo Castle, a UNESCO World Heritage Site. Also browse for local pottery and other Okinawan crafts, visit local markets, try Okinawan cuisine and explore areas of natural beauty.
Return to Tokyo for an evening food, drinks and nightlife tour in Shinjuku, as well as additional touring or shopping according to your interests.
Itinerary Overview
Day 1

Arrive Tokyo

Private arrival transfer to hotel for 3 nights

Day 2

Tokyo

Half-day private city tour

Day 3

Tokyo

Half-day private city tour

Day 4

Tokyo – Hakone

Private transfer to station for first-class shinkansen (bullet train) to Hakone. Full-day private tour on arrival. Private transfer to luxury hot springs ryokan for 1 night, including kaiseki ryori dinner

Day 5

Hakone – Kyoto

Private transfer to station for first-class shinkansen to Kyoto. Private arrival transfer to hotel for 4 nights. Afternoon private tour

Day 6

Kyoto

Full-day private city tour, including private tea ceremony and vegetarian lunch at a temple

Day 7

Kyoto & Osaka

Full-day private tour, including afternoon excursion to Osaka for evening street food tour

Day 8

Kyoto

Half-day private city tour, including option for cultural activity

Day 9

Kyoto – Okinawa

Private transfer to Osaka airport for flight to Okinawa. Private arrival transfer to resort for 3 nights

Day 10

Okinawa

Full-day private island tour

Day 11

Okinawa

At leisure

Day 12

Okinawa – Tokyo

Private transfer to airport for flight to Tokyo. Private arrival transfer to hotel for 2 nights. Evening food, drinks and nightlife tour in Shinjuku

Day 13

Tokyo

Half-day private city tour

Day 14

Depart Tokyo

Private airport transfer
Hotels
Tokyo:
Aman Tokyo, Peninsula Tokyo and/or Park Hyatt Tokyo
Hakone:
Gora Kadan
Kyoto:

The Ritz-Carlton Kyoto or Four Seasons Hotel Kyoto

*Aman Kyoto, Tawaraya Ryokan or Hiiragiya Ryokan can be booked for a supplement

Okinawa:
Halekulani Okinawa, The Ritz-Carlton, Okinawa, Hoshinoya Taketomi Island
Cost
| | |
| --- | --- |
| $26,100 | Per person (double occupancy) |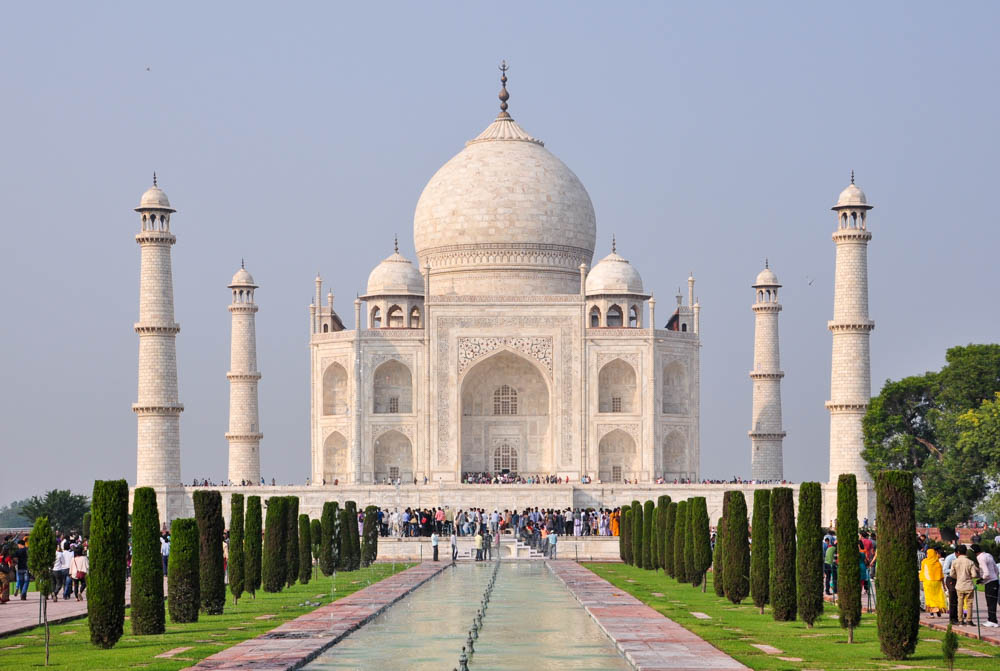 Romantic Australia
(11 Days)
Sydney, Uluru (Ayers Rock), Daintree Forest, Great Barrier Reef
Romantic Bali & Nihi Sumba
(9 Days)
Ubud, Nihi Sumba
Romantic Bhutan
(12 Days)
Paro, Bumthang, Thimphu, Punakha
Romantic Cambodia
(9 Days)
Phnom Penh, Song Saa Island, Siem Reap (Angkor)
Romantic Colombia
(7 Days)
Cartagena & Rosario Islands, Isla Baru
Romantic France
(11 Days)
Paris & Versailles, Provence, Cote d'Azur
Romantic Greece
(10 days)
Athens, Mykonos, Santorini
Romantic India
(15 Days)
Delhi, Agra, Jaipur, Udaipur, Goa, Mumbai
Romantic Italy
(12 Days)
Amalfi Coast & Capri, Florence, Tuscany, Rome
Romantic Japan
(14 Days)
Tokyo, Hakone, Kyoto & Osaka, Okinawa, Tokyo
Romantic Mexico
(11 Days)
Riviera Maya, San Miguel de Allende, Mexico City & Teotihuacan
Romantic Morocco
(7 Days)
Atlas Mountains, Marrakesh
Romantic Portugal
(11 Days)
Algarve, Lisbon & Sintra, Douro Valley, Porto
Romantic Prague
(6 Days)
St. George Forest, Prague
Romantic South Africa
(10 Days)
Cape Winelands, Cape Town, Greater Kruger NP
Romantic Spain
(9 Days)
Barcelona, Mallorca, Madrid
Romantic Thailand
(12 Days)
Bangkok, Phuket or Koh Samui, Golden Triangle, Chiang Mai
Romantic Vietnam
(12 Days)
Hanoi, Hoi An, Amanoi & Vinh Hy Bay, Saigon
MULTI-COUNTRY TOURS
Romantic Dubai, Desert & Zighy Bay
(10 days)
Dubai, Zighy Bay, Arabian Desert
Romantic Kenya & Tanzania: Safari & Sand
(12 days)
Nairobi, Maasai Mara, Singita Grumeti Reserves (Serengeti), Zanzibar
Romantic Safari & Sea
(13 Days)
Cape Winelands, Cape Town, Greater Kruger NP, Beach Resort (Seychelles, Mauritius or Mozambique)
Food, Culture & Romance in Singapore & Indonesia
(13 Days)
Singapore, Nusa Dua or Jimbaran Bay, Ubud, Sumba Island
Our Spain and Morocco honeymoon was a truly luxurious, full service, five-star trip. The guides were fantastic.
~ J.C., New York, NY
Our Italy honeymoon was amazing! We loved all of our guides, the hotels were incredible, and we really appreciated the Artisans of Leisure touches along the way!
~ J.M., San Francisco, CA
Our honeymoon in South Africa and Mauritius was incredible! Thank you for putting together the trip of our dreams. We loved the lodges and hotels and the rooms you selected in each place. We were treated like royalty! 
~ S.D., New York, NY
Recommended by:
Departures
Conde Nast Traveler
The New York Times
Wall Street Journal
Travel + Leisure
Town & Country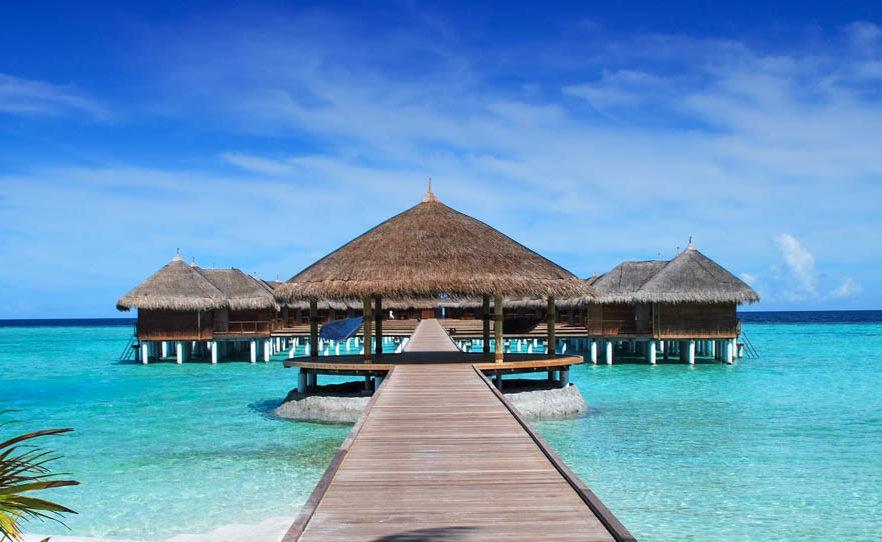 Top 5 Most Romantic Travel Destinations
Must Stay: Lizard Island Resort in the Great Barrier Reef, Australia
A Luxurious Honeymoon in Greece
Notes from Our Travelers: A Romantic and Luxurious Honeymoon in Switzerland
A Luxurious South Africa Honeymoon
An Interview with One of Our Honeymoon Specialists
Must Experience: A Luxurious Overwater Villa with a Slide at Soneva Jani in the Maldives
Kenya & Tanzania: Insight & Recommendations from our African Safari Experts
Must Stay: La Residence in South Africa's Cape Winelands