Romantic Australia
(11 Days)
Sydney, Uluru (Ayers Rock), Daintree Forest, Great Barrier Reef
Romantic Bali & Nihi Sumba
(9 Days)
Ubud, Nihi Sumba
Romantic Bhutan
(12 Days)
Paro, Bumthang, Thimphu, Punakha
Romantic Cambodia
(9 Days)
Phnom Penh, Song Saa Island, Siem Reap (Angkor)
Romantic Colombia
(7 Days)
Cartagena & Rosario Islands, Isla Baru
Romantic France
(11 Days)
Paris & Versailles, Provence, Cote d'Azur
Romantic Greece
(10 days)
Athens, Mykonos, Santorini
Romantic India
(15 Days)
Delhi, Agra, Jaipur, Udaipur, Goa, Mumbai
Romantic Italy
(12 Days)
Amalfi Coast & Capri, Florence, Tuscany, Rome
Romantic Japan
(14 Days)
Tokyo, Hakone, Kyoto & Osaka, Okinawa, Tokyo
Romantic Mexico
(11 Days)
Riviera Maya, San Miguel de Allende, Mexico City & Teotihuacan
Romantic Morocco
(7 Days)
Atlas Mountains, Marrakesh
Romantic Portugal
(11 Days)
Algarve, Lisbon & Sintra, Douro Valley, Porto
Romantic Prague
(6 Days)
St. George Forest, Prague
Romantic South Africa
(10 Days)
Cape Winelands, Cape Town, Greater Kruger NP
Romantic Spain
(9 Days)
Barcelona, Mallorca, Madrid
Romantic Thailand
(12 Days)
Bangkok, Phuket or Koh Samui, Golden Triangle, Chiang Mai
Romantic Vietnam
(12 Days)
Hanoi, Hoi An, Amanoi & Vinh Hy Bay, Saigon
MULTI-COUNTRY TOURS
Romantic Dubai, Desert & Zighy Bay
(10 days)
Dubai, Zighy Bay, Arabian Desert
Romantic Kenya & Tanzania: Safari & Sand
(12 days)
Nairobi, Maasai Mara, Singita Grumeti Reserves (Serengeti), Zanzibar
Romantic Safari & Sea
(13 Days)
Cape Winelands, Cape Town, Greater Kruger NP, Beach Resort (Seychelles, Mauritius or Mozambique)
Food, Culture & Romance in Singapore & Indonesia
(13 Days)
Singapore, Nusa Dua or Jimbaran Bay, Ubud, Sumba Island
Romantic Cambodia
(9 Days - Departs Daily on a Private Basis)
Phnom Penh, Song Saa Island, Siem Reap (Angkor)

This leisurely tour journeys through Cambodia and is ideal for honeymooners or for travelers seeking a comprehensive tour of the country.

Begin in Cambodia's capital, Phnom Penh. Stay at the legendary Raffles Hotel Le Royal, a local landmark since 1927, and enjoy comprehensive private touring with a private guide and driver. Visit the Royal Palace and Silver Pagoda, and see incredible sights such as a Baccarat crystal Buddha and another made of gold and diamonds. At the National Museum, view the world's premier collection of ancient Khmer sculpture and artifacts. Explore Phnom Penh's markets, and perhaps shop for silver or silk and cotton textiles. You might also like to take a sunset cruise on the Mekong River. If desired, learn about Cambodia's more recent history during a visit to the Killing Fields and the Tuol Sleng Genocide Museum. There will also be time to relax at vibrant cafes and perhaps stop for a drink at the Foreign Correspondents Club, a Phnom Penh institution.

Next, transfer to Cambodia's unspoiled coast and Song Saa, a private island resort in the beautiful Koh Rong archipelago near Sihanoukville. Stay at a luxury resort in a villa perched above the warm blue waters of the Gulf of Thailand. During leisure time, relax on the beach, go bird watching, enjoy yoga, walk through an island rainforest, or enjoy a picnic on a nearby island. Upon request, Artisans of Leisure can also arrange activities such as snorkeling excursions with a marine biologist, kayaking in mangroves, village visits, conservation activities, and advance spa appointments.

Continue to Siem Reap to explore incredible Angkor, the wondrous ruins of the ancient Khmer empire. With your private guide, tour the most interesting parts of this UNESCO World Heritage Site, including Angkor Wat, an enormous temple city built as a model of the Hindu universe in stone; Angkor Thom, an ancient capital filled with iconic sites such as the Bayon, Terrace of the Elephants and Terrace of the Leper King; Ta Prohm, a temple being devoured by the jungle; and serene Preah Khan, a former monastery and school. Also visit Banteay Srei, a petite temple with elaborate carvings in pink sandstone, and other lesser-known temples. Additional special-interest activities can also be arranged, such as a cruise on Lake Tonle Sap, bike riding, Khmer cooking lessons, private yoga sessions, visits to orphanages and children's centers, Khmer dance performances, photography excursions, shopping, village tours or chartering a helicopter to remote jungle temples.
Itinerary Overview
Day 1
Arrive Phnom Penh
Fast-track assistance through immigration. Private arrival transfer to hotel for 2 nights. Time permitting, afternoon private city tour
Day 2
Phnom Penh
Full-day private city tour
Day 3
Phnom Penh – Song Saa Private Island
Private transfer to Sihanoukville. Boat transfer to Song Saa Resort for 3 nights
Day 4
Song Saa Private Island
At leisure
Day 5
Song Saa Private Island
At leisure
Day 6
Song Saa Private Island – Siem Reap
Boat transfer to Sihanoukville. Private transfer to airport for flight to Siem Reap. Private arrival transfer to hotel for 3 nights. Sunset private tour of ruins
Day 7
Siem Reap
Private touring of temples and ruins
Day 8

Siem Reap
Full-day private touring of more remote temples, private cruise on Tonle Sap Lake, or private market tour and cooking lesson

Day 9
Depart Siem Reap
Private airport transfer
Hotels
| | |
| --- | --- |
| Phnom Penh: | Raffles or Rosewood Phnom Penh |
| Song Saa Private Island: | Song Saa Resort |
| Siem Reap: | Amansara |
Cost
| | |
| --- | --- |
| $12,905 | Per person (double occupancy) |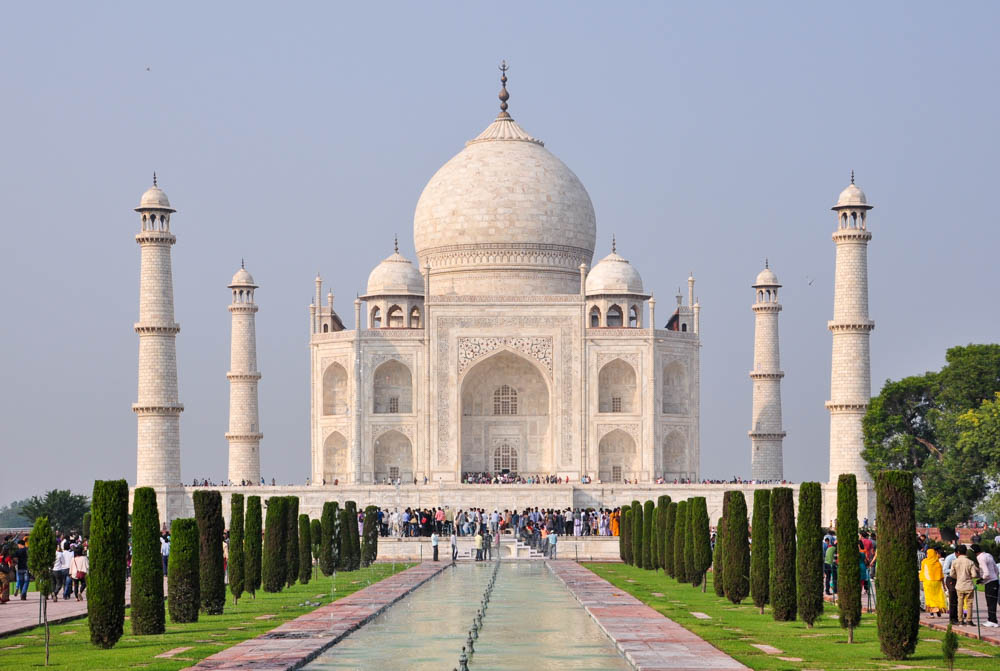 Romantic Australia
(11 Days)
Sydney, Uluru (Ayers Rock), Daintree Forest, Great Barrier Reef
Romantic Bali & Nihi Sumba
(9 Days)
Ubud, Nihi Sumba
Romantic Bhutan
(12 Days)
Paro, Bumthang, Thimphu, Punakha
Romantic Cambodia
(9 Days)
Phnom Penh, Song Saa Island, Siem Reap (Angkor)
Romantic Colombia
(7 Days)
Cartagena & Rosario Islands, Isla Baru
Romantic France
(11 Days)
Paris & Versailles, Provence, Cote d'Azur
Romantic Greece
(10 days)
Athens, Mykonos, Santorini
Romantic India
(15 Days)
Delhi, Agra, Jaipur, Udaipur, Goa, Mumbai
Romantic Italy
(12 Days)
Amalfi Coast & Capri, Florence, Tuscany, Rome
Romantic Japan
(14 Days)
Tokyo, Hakone, Kyoto & Osaka, Okinawa, Tokyo
Romantic Mexico
(11 Days)
Riviera Maya, San Miguel de Allende, Mexico City & Teotihuacan
Romantic Morocco
(7 Days)
Atlas Mountains, Marrakesh
Romantic Portugal
(11 Days)
Algarve, Lisbon & Sintra, Douro Valley, Porto
Romantic Prague
(6 Days)
St. George Forest, Prague
Romantic South Africa
(10 Days)
Cape Winelands, Cape Town, Greater Kruger NP
Romantic Spain
(9 Days)
Barcelona, Mallorca, Madrid
Romantic Thailand
(12 Days)
Bangkok, Phuket or Koh Samui, Golden Triangle, Chiang Mai
Romantic Vietnam
(12 Days)
Hanoi, Hoi An, Amanoi & Vinh Hy Bay, Saigon
MULTI-COUNTRY TOURS
Romantic Dubai, Desert & Zighy Bay
(10 days)
Dubai, Zighy Bay, Arabian Desert
Romantic Kenya & Tanzania: Safari & Sand
(12 days)
Nairobi, Maasai Mara, Singita Grumeti Reserves (Serengeti), Zanzibar
Romantic Safari & Sea
(13 Days)
Cape Winelands, Cape Town, Greater Kruger NP, Beach Resort (Seychelles, Mauritius or Mozambique)
Food, Culture & Romance in Singapore & Indonesia
(13 Days)
Singapore, Nusa Dua or Jimbaran Bay, Ubud, Sumba Island
Our Spain and Morocco honeymoon was a truly luxurious, full service, five-star trip. The guides were fantastic.
~ J.C., New York, NY
Our Italy honeymoon was amazing! We loved all of our guides, the hotels were incredible, and we really appreciated the Artisans of Leisure touches along the way!
~ J.M., San Francisco, CA
Our honeymoon in South Africa and Mauritius was incredible! Thank you for putting together the trip of our dreams. We loved the lodges and hotels and the rooms you selected in each place. We were treated like royalty! 
~ S.D., New York, NY
Recommended by:
Departures
Conde Nast Traveler
The New York Times
Wall Street Journal
Travel + Leisure
Town & Country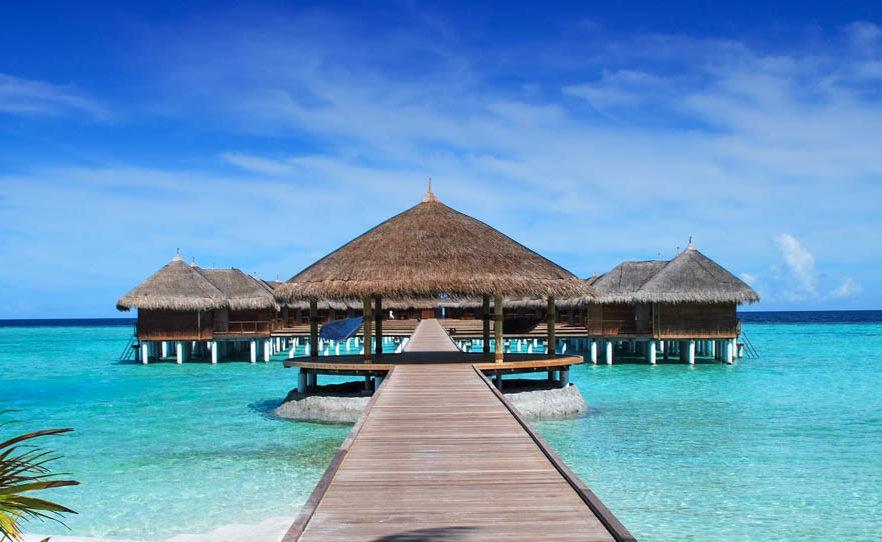 Top 5 Most Romantic Travel Destinations
A Luxurious Honeymoon in Greece
Notes from Our Travelers: A Romantic and Luxurious Honeymoon in Switzerland
A Luxurious South Africa Honeymoon
An Interview with One of Our Honeymoon Specialists
Must Experience: A Luxurious Overwater Villa with a Slide at Soneva Jani in the Maldives
Kenya & Tanzania: Insight & Recommendations from our African Safari Experts
Must Stay: La Residence in South Africa's Cape Winelands