February 9, 2020
A Luxurious Honeymoon in Greece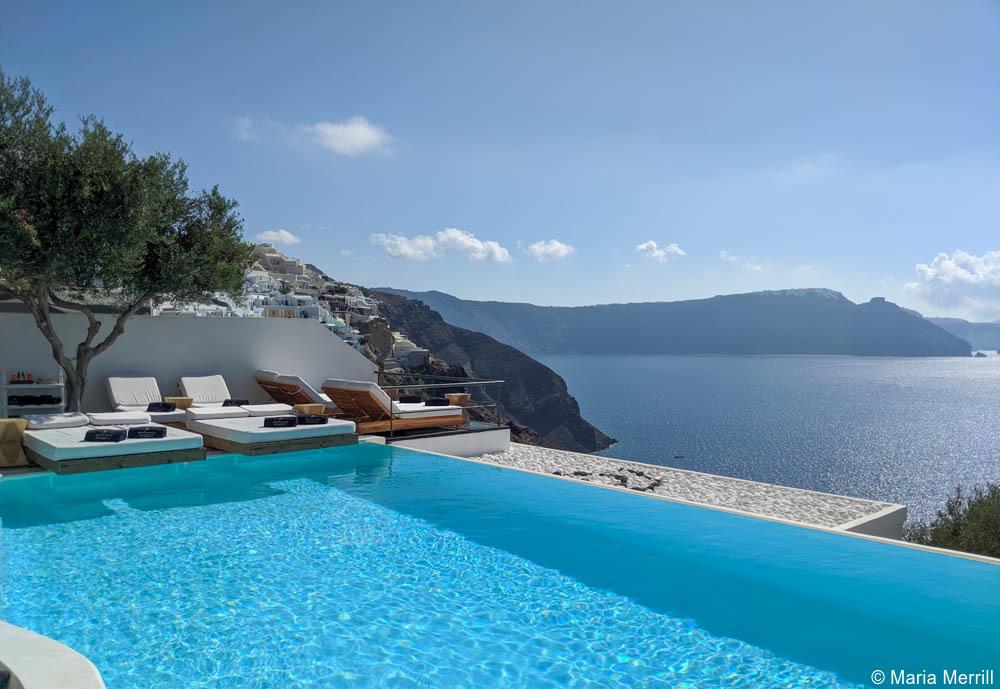 Artisans of Leisure travel expert Maria Merrill shares the highlights of her recent honeymoon in Greece, including over-the-top resorts and her favorite cultural, scenic and culinary experiences.
Q: How did you decide on Greece for your honeymoon?
A: I had been to Greece before, but my husband had not. It was an easy decision—my husband has always wanted to go, and I love Greece because it is an incredible destination with a lot of variety. It's perfect for a romantic getaway: the country has a great culinary scene, beautiful islands, beaches and resorts for relaxation and interesting culture and ancient history to keep you engaged throughout.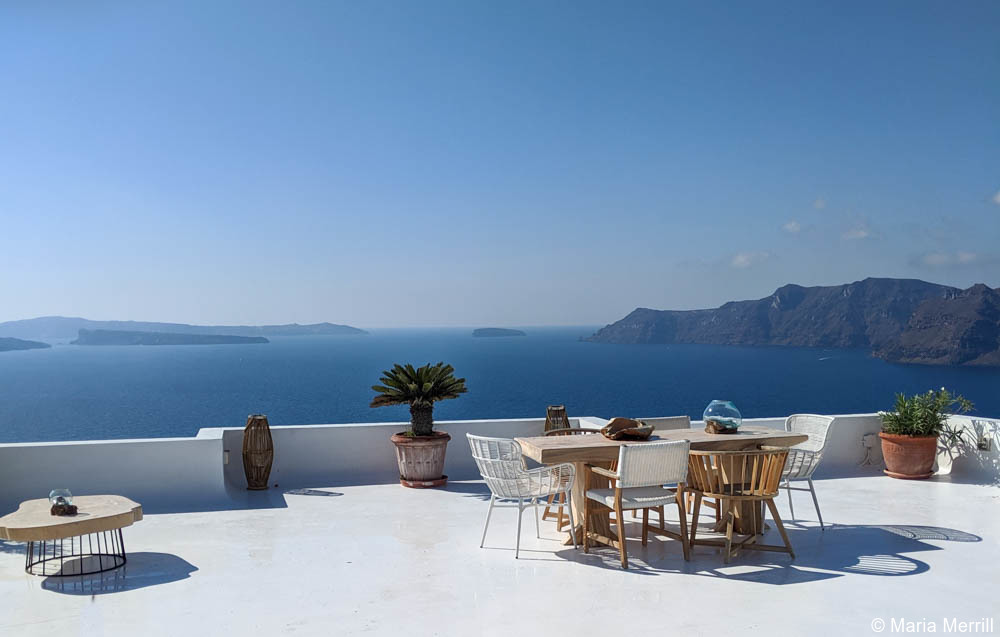 Q: Where did you go?
A: First, we spent three nights on Santorini so we could just relax after the chaos of the wedding weekend and enjoy the spectacular views over the caldera.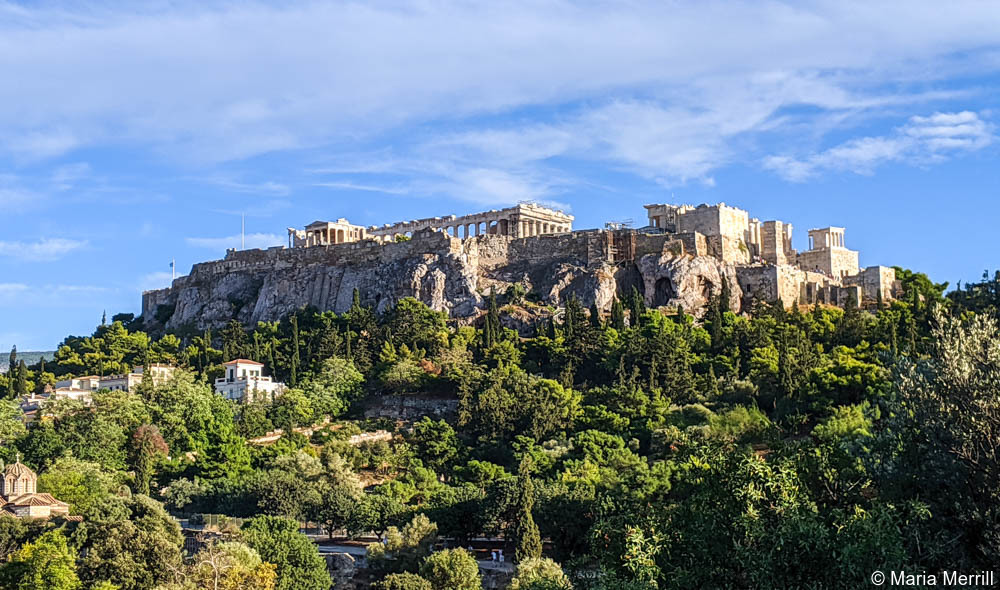 Then, we spent three nights in Athens exploring the culture and cuisine of the capital city.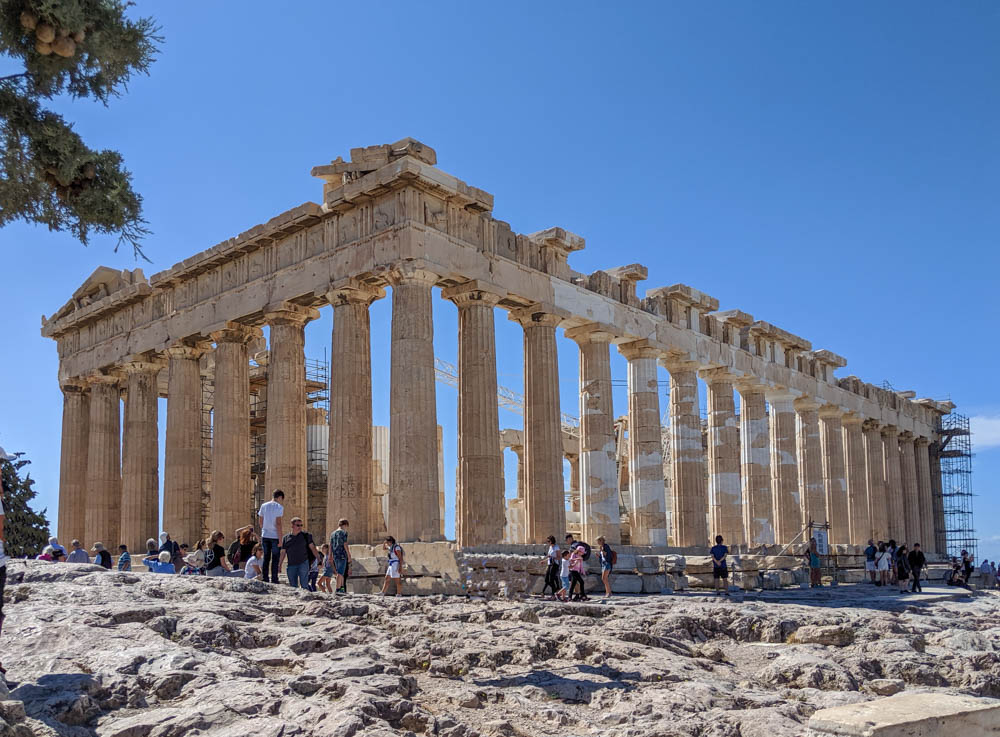 Q: How was Athens?
There is so much history in Athens and a highlight is visiting iconic sites like the Acropolis with a private guide.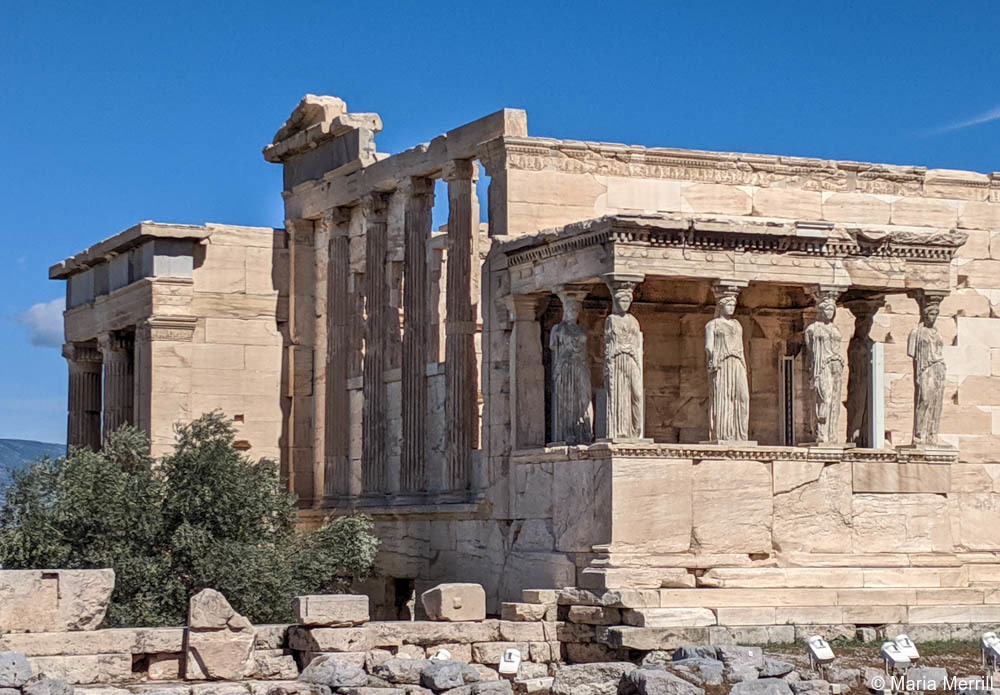 We especially enjoyed visiting the Parthenon, Erechtheum, the wonderful Acropolis Museum, and the nearby Agora, an archaeological site that was once the marketplace of ancient Athens. We also loved walking through charming neighborhoods, exploring local shops, learning about the still-buried history and ruins beneath the city, and stopping for snacks at local bakeries.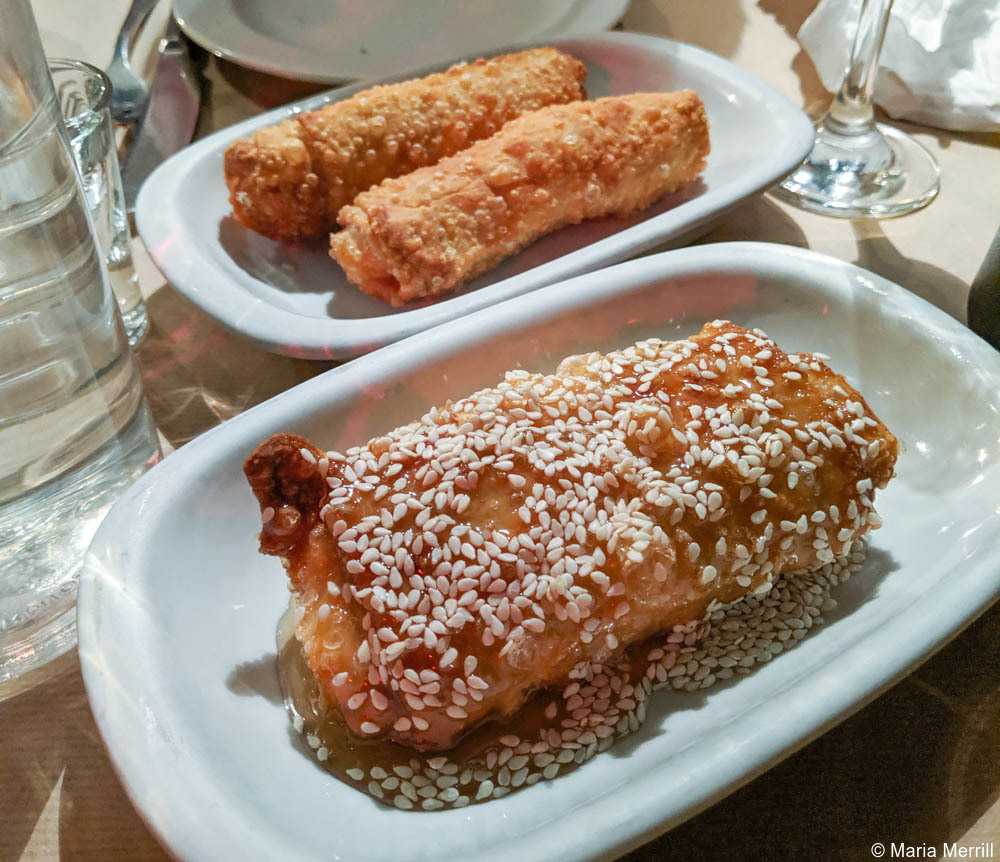 We also made sure we had time for a day excursion to explore the ruins at Delphi, one of my favorite ancient sites for the incredible setting, history and associations with Greek mythology.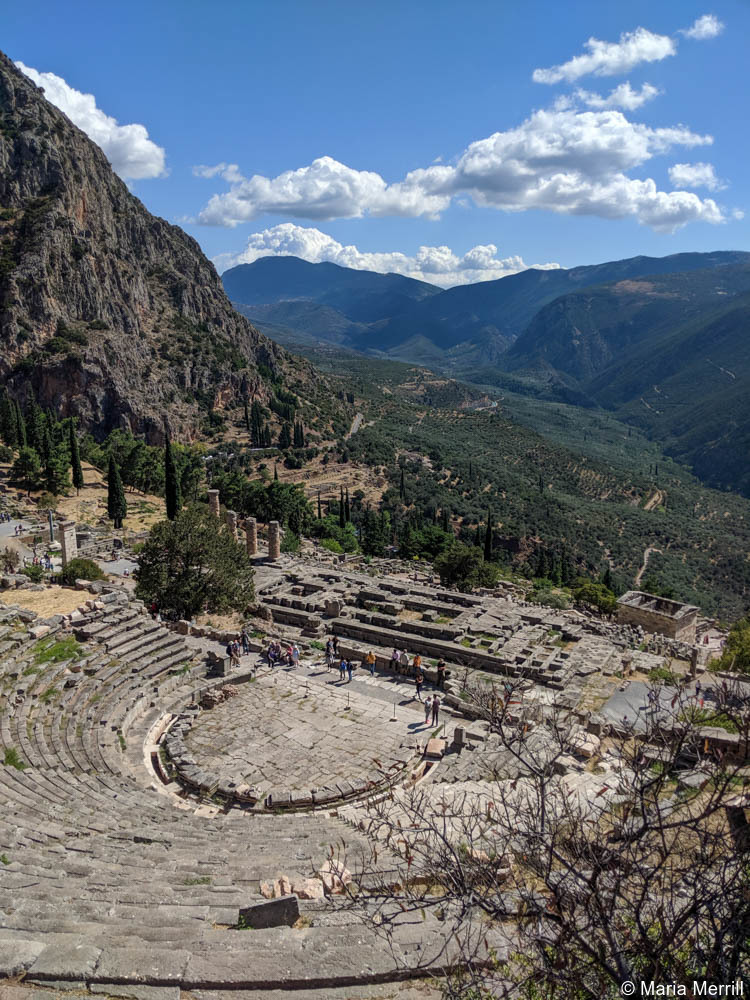 We finished our time in Greece with three nights at Amanzoe on the Peloponnese for a combination of historic touring in the region and relaxing at their private beach club and in our beautiful private Pool Pavilion.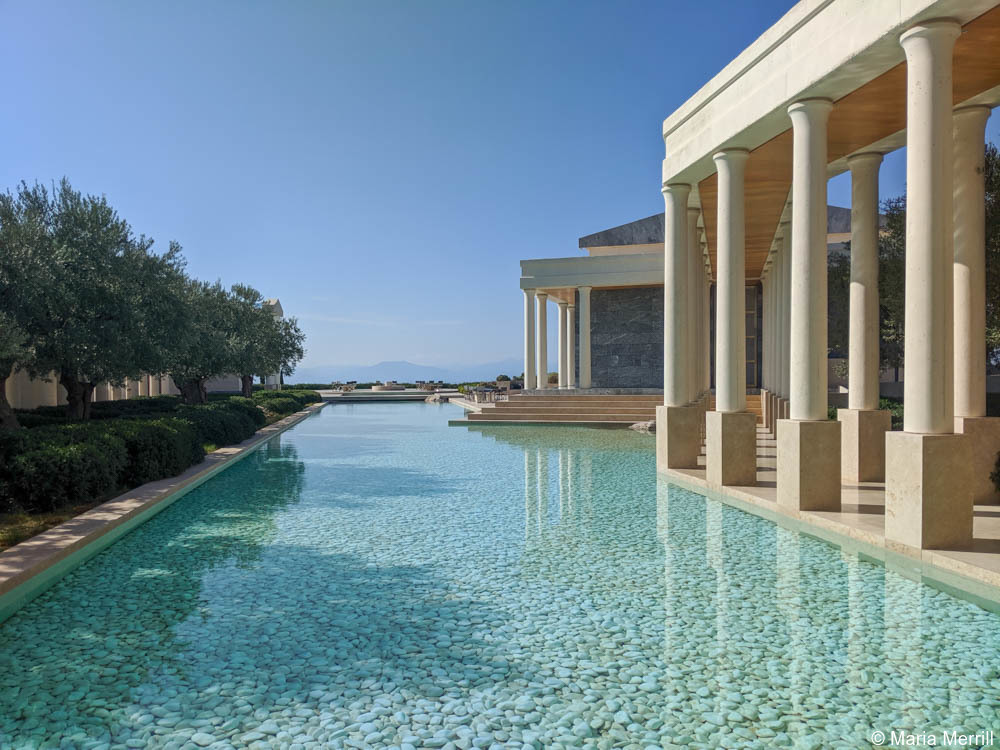 Q: How were the resorts?
A: Canaves Oia Suites in Santorini offered the most stunning views of the Caldera, and the service was exceptional.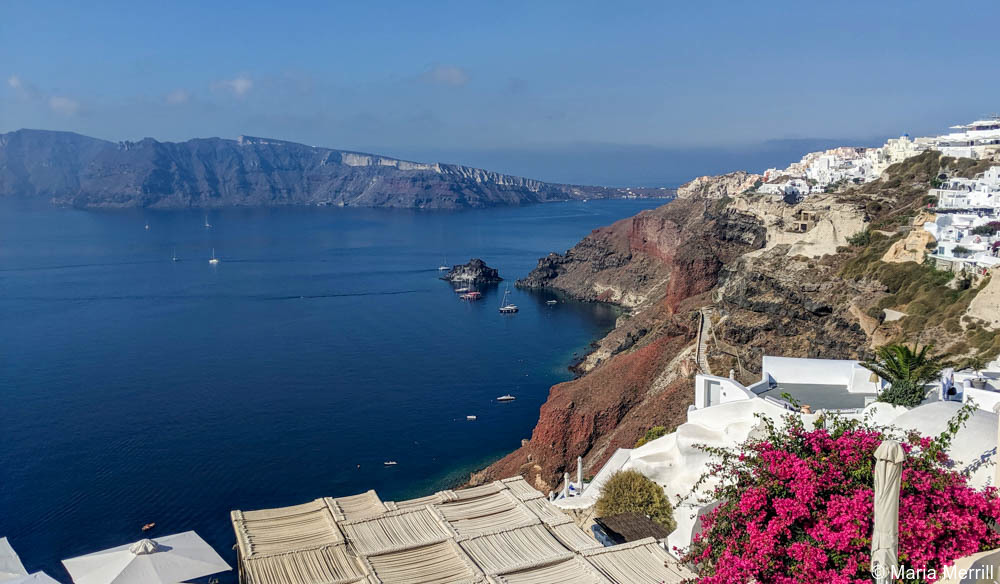 Amanzoe is one of the best resorts I've been to in the world. The service from the moment you arrive to the moment you depart is fantastic—everyone is so attentive but never intrusive.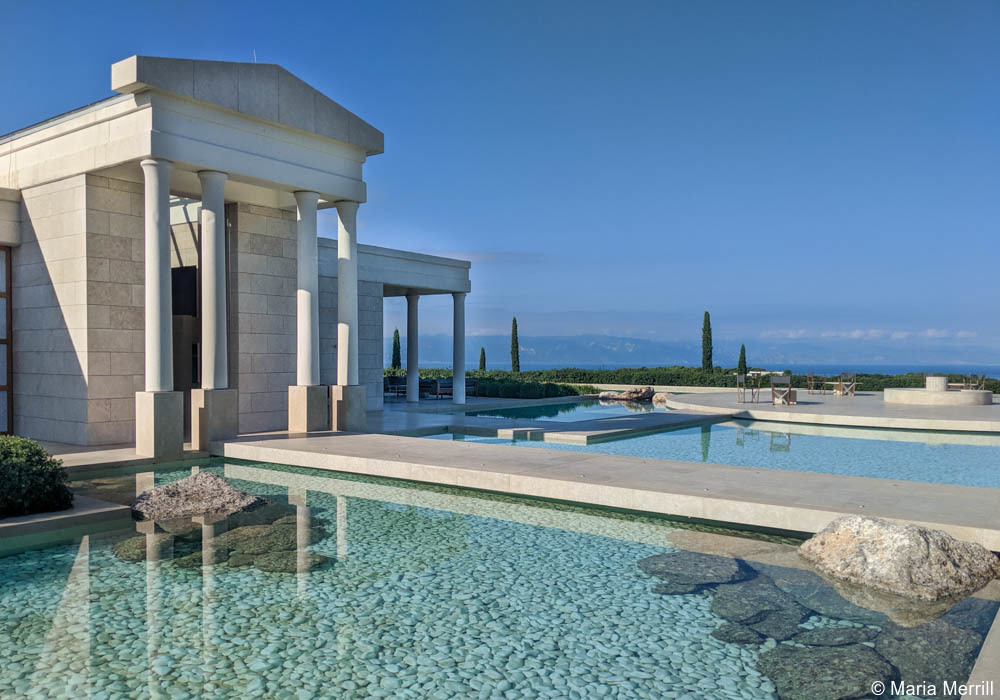 The style of the hotel is classical Greek architecture—you feel like you've stepped back in time to an ancient acropolis, but with all of the must-have modern amenities.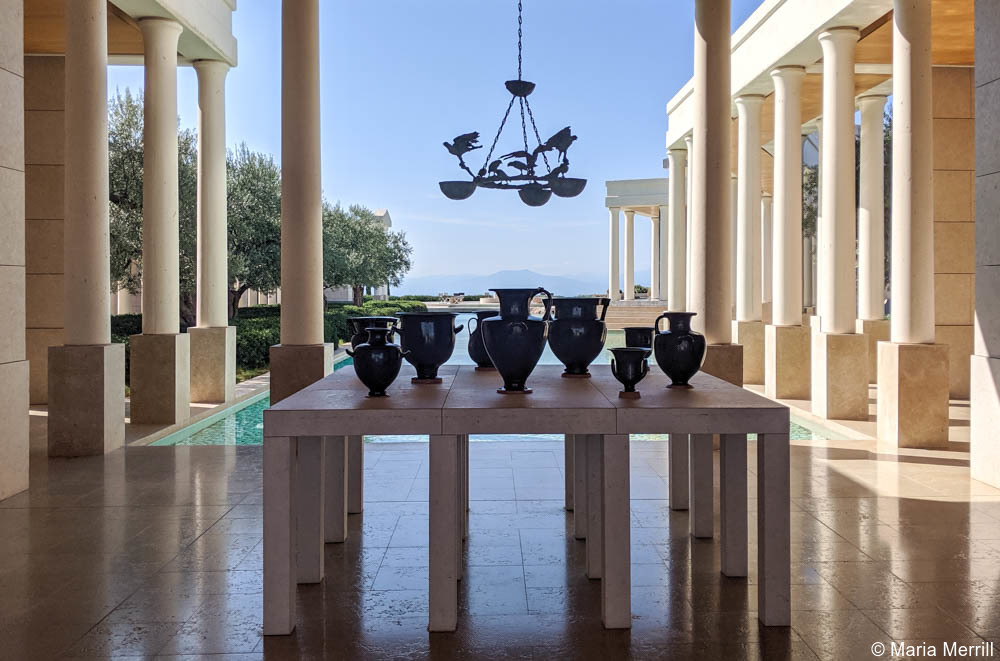 It is in the most beautiful setting overlooking the Aegean Sea, surrounded by olive groves. Also, their private beach club is perfection: quiet, beautiful and the staff attend to your every need so you never have to leave your beach chair!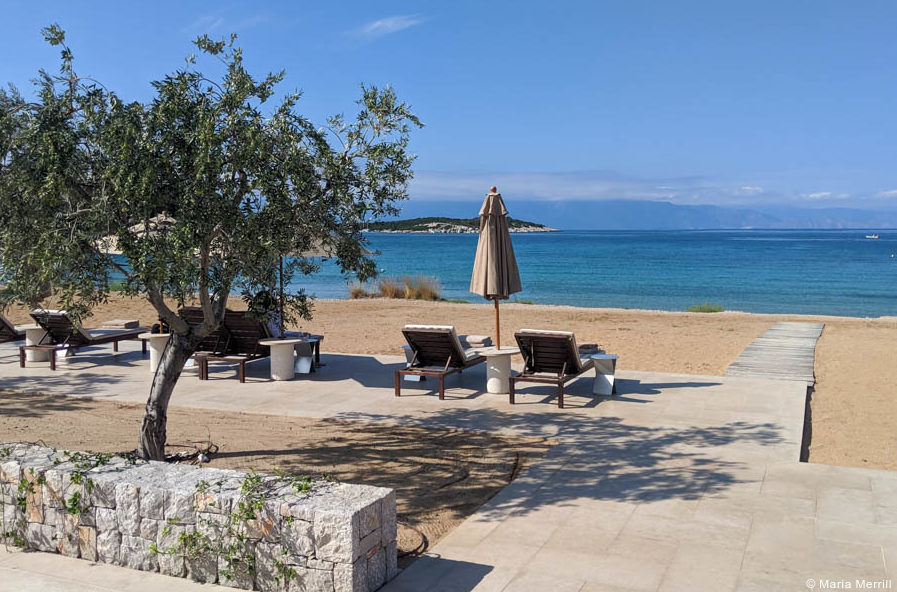 Amanzoe is also a wonderful base for private touring in the Peloponnese, a region of scenic landscapes, UNESCO-listed archaeological sites, and great food and wine.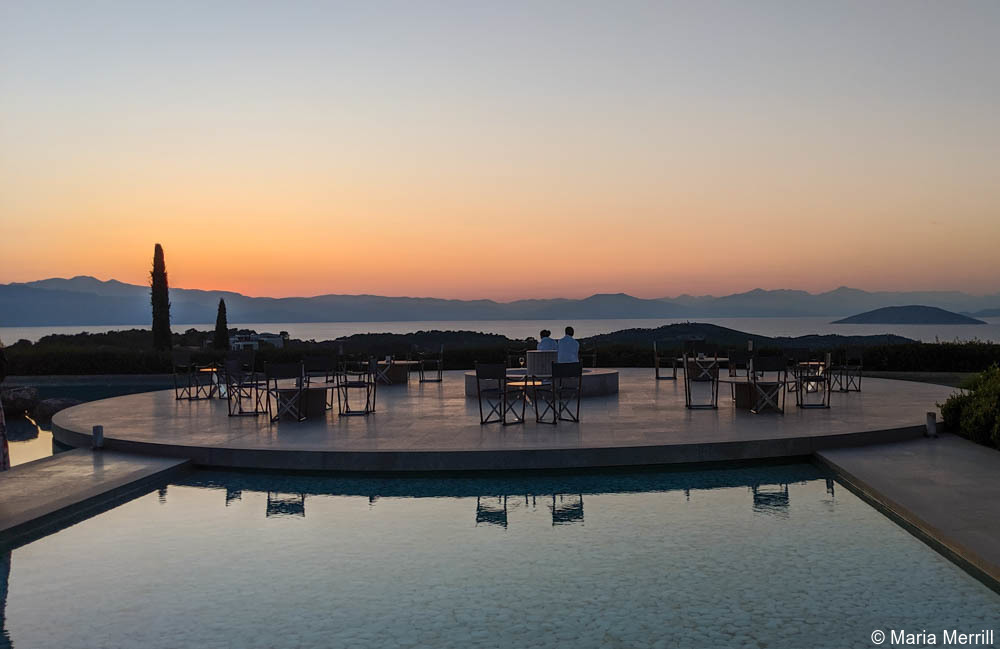 Q: What were some of your favorite experiences?
A: Our favorite day was the day we transferred from Athens to Amanzoe in the Peloponnese, even though it was raining. We stopped en route to explore the ruins of ancient Corinth, once one of the largest and wealthiest cities in Greece.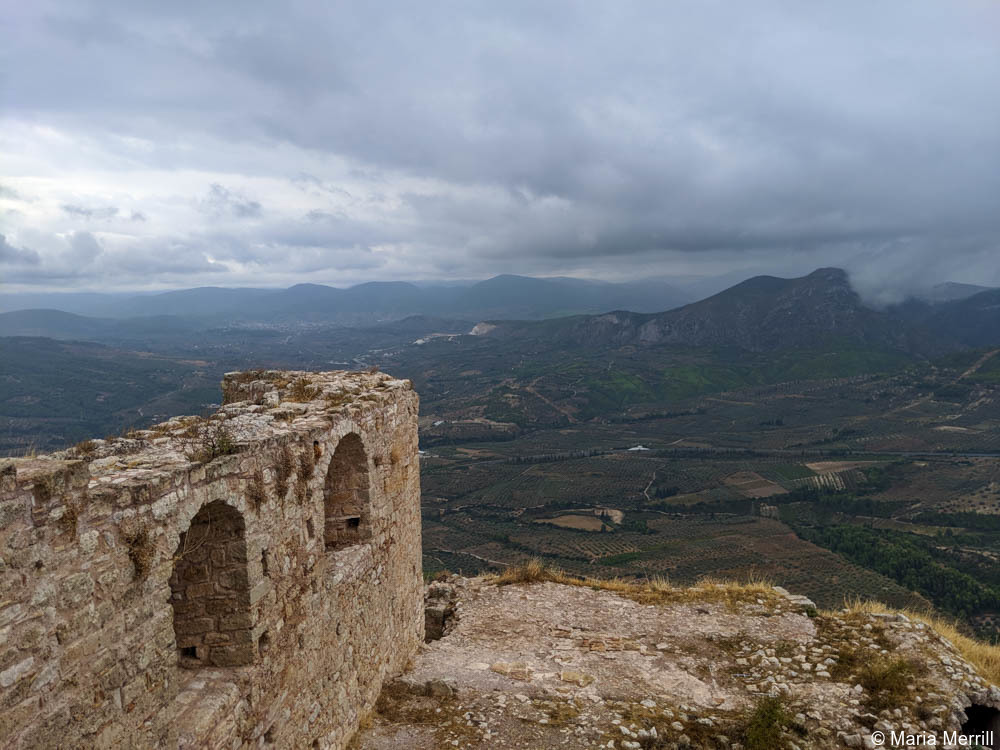 We hiked to the top of Acrocorinth, the acropolis of ancient Corinth, for the most amazing views of surrounding olive groves for miles.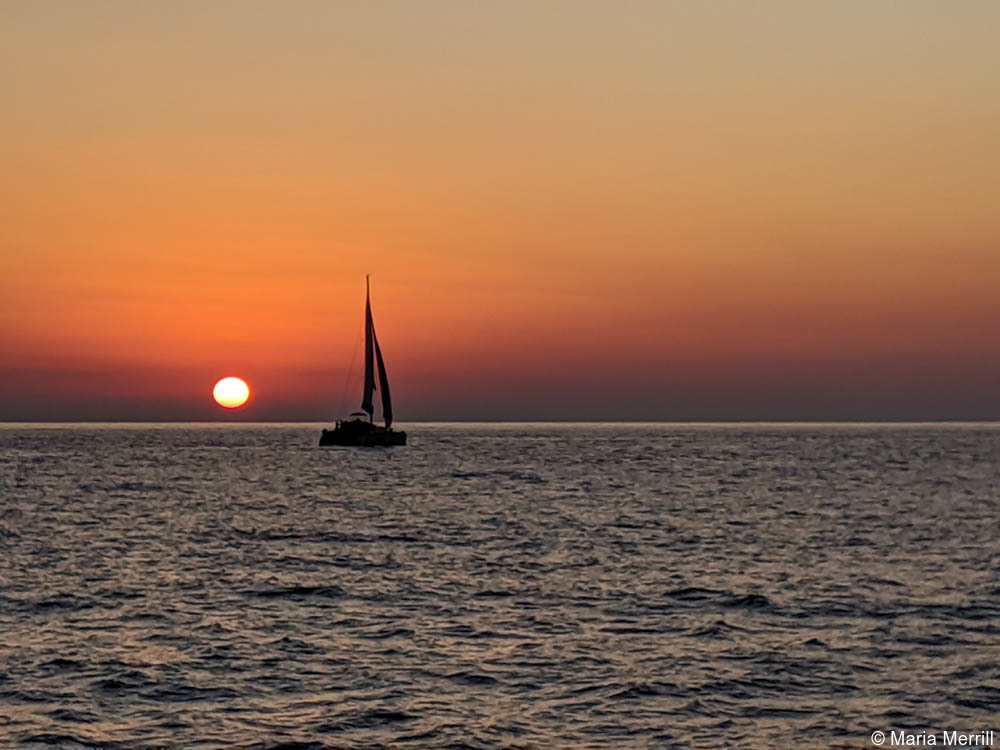 Another favorite experience was the private sunset catamaran cruise in Santorini. The best sunset viewing spots on Santorini get really crowded, so having your own private cruise to enjoy the sunset away from the crowds is the best way to do it. Artisans of Leisure arranges this experience for most of our clients.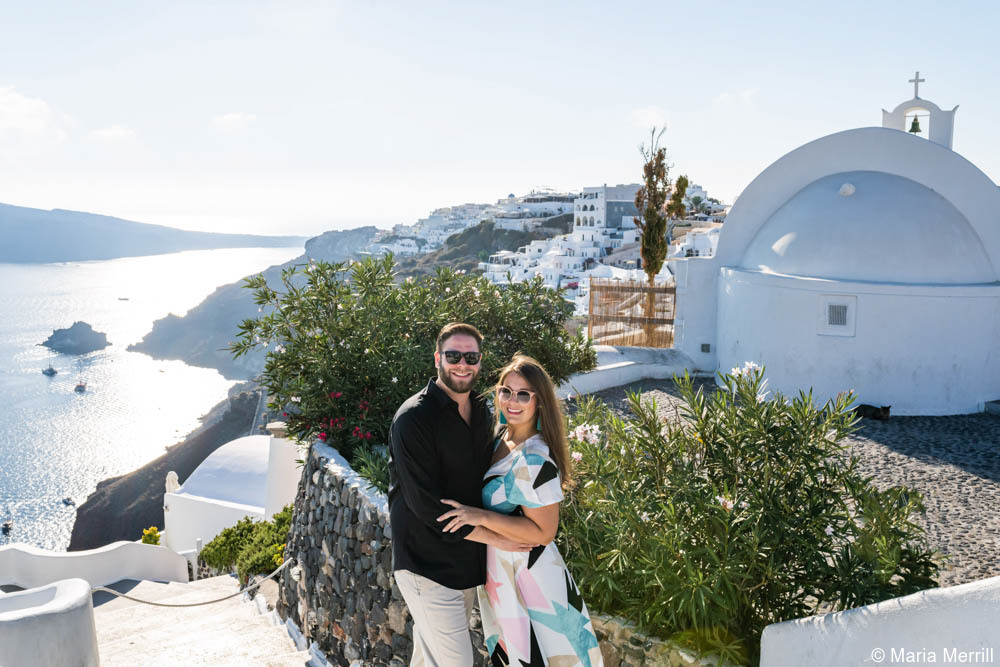 We also arranged a private photography session, which was really fun! Our photographer was great at finding locations without anyone else and now we have the most stunning photos from our honeymoon!
Q: What do you recommend for first-time visitors to Greece?
A: Greece has a lot to offer, so it really depends on the interests of each traveler. I'd say the best introductory highlights itinerary is one that includes Athens, Mykonos, Santorini and, if time allows, Crete. Some of our most popular Greece tours include A Week in Greece, Highlights of Greece and Romantic Greece. Artisans of Leisure arranges the best expert local guides for customized private touring throughout Greece.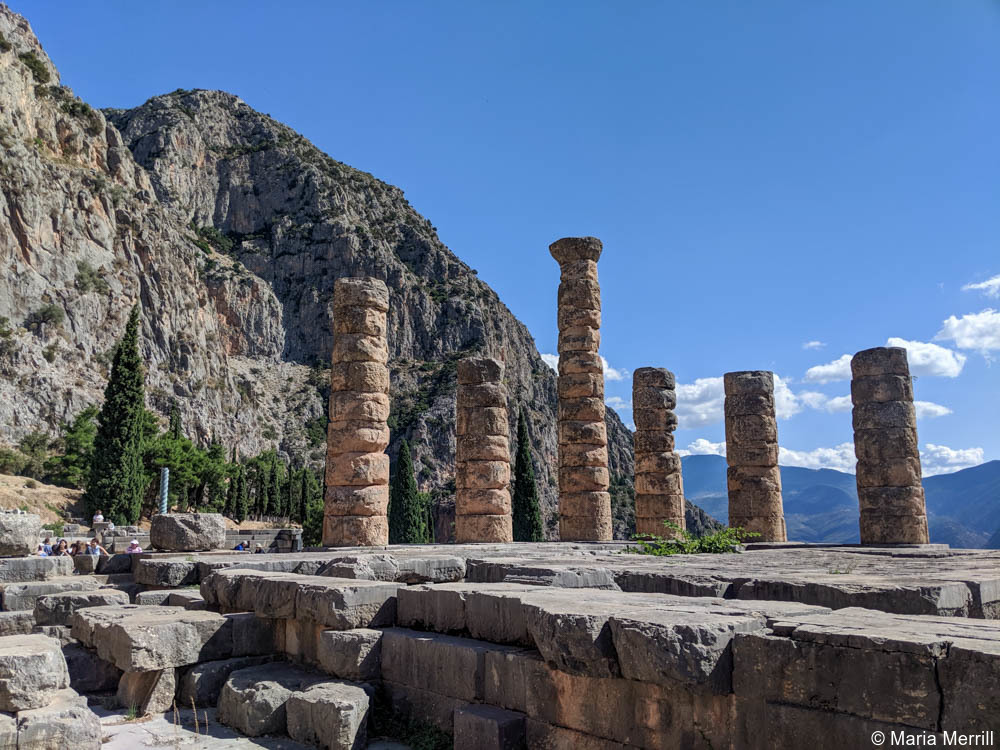 For travelers really interested in history and ruins, they may want an itinerary  like our Classical Greece tour that also includes Delphi, or the centuries-old monasteries at Meteora and the ancient sites of Dion, Vergina and Pella.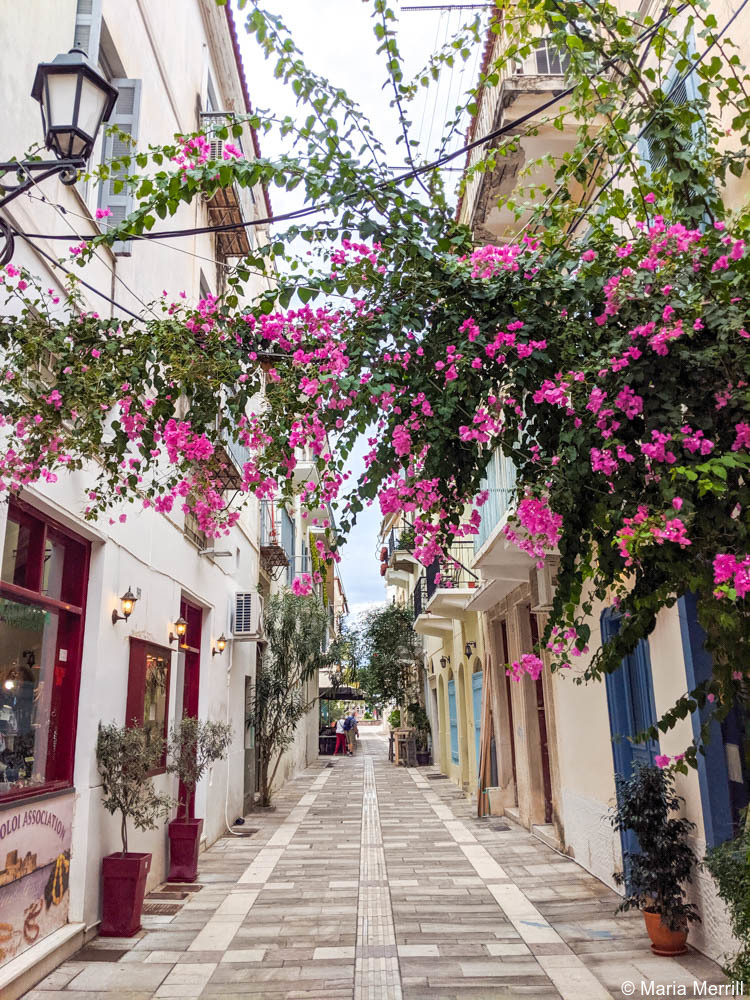 Q: What about for repeat visitors?
A: If you're returning to Greece, I highly recommend dedicating the time to exploring Crete or the Peloponnese. Both of these regions have so much to offer: quaint local towns, fascinating ruins, stunning scenery, beautiful hikes and beaches, and great culinary experiences.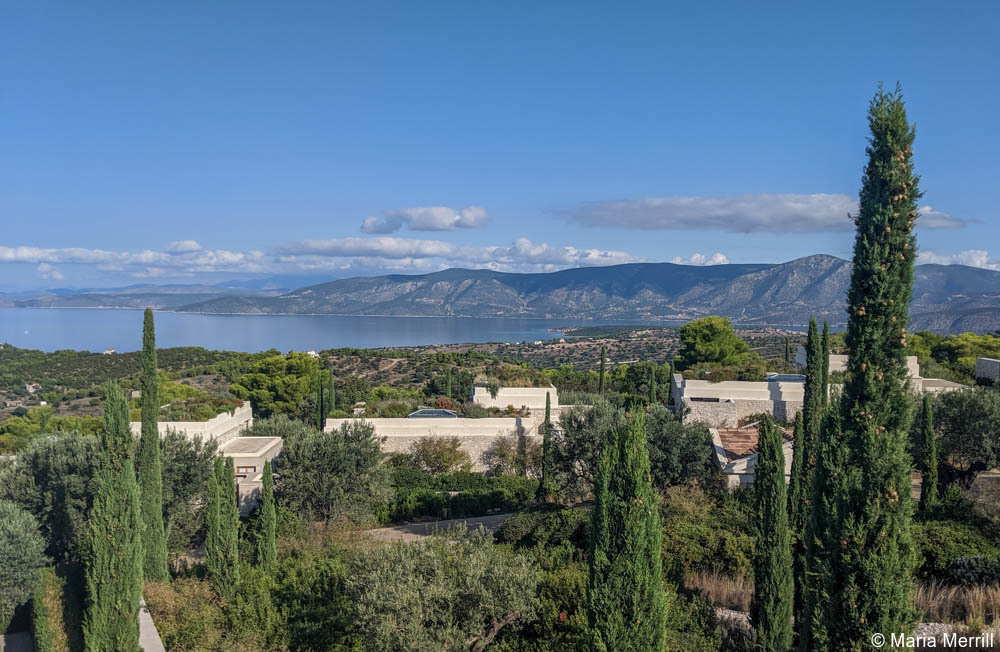 In Crete and the Peloponnese, you can enjoy a more authentic experience in terms of interacting with locals and getting a feel for the local lifestyle. Artisans of Leisure can arrange private experiences such as olive oil tastings, vineyard visits, tours of UNESCO World Heritage sites with a private guide, and reservations at great local restaurants and taverns.
I'd also recommend exploring some of the other islands, like Milos and Paros, if you want a more relaxed Greek isle experience.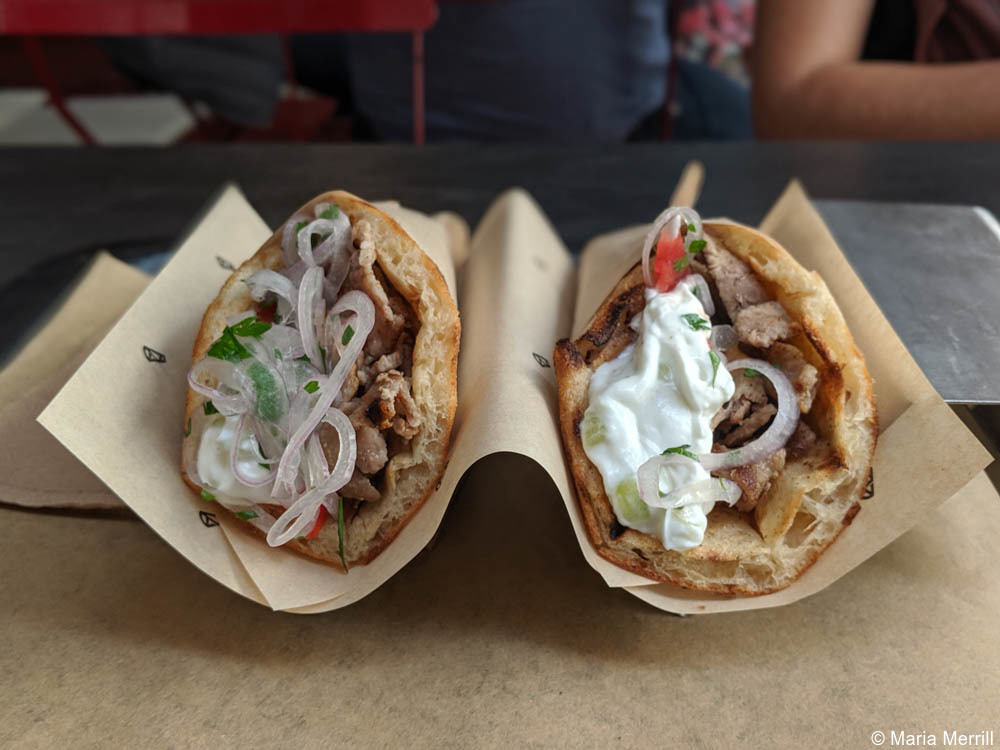 Q: Tell us about the food! What was your favorite restaurant or special foodie experience?
A: Lunch at a family-run fish taverna en route between Athens and Amanzoe was one of our favorites, but our top dining experience was on Santorini at the waterside restaurant Armeni.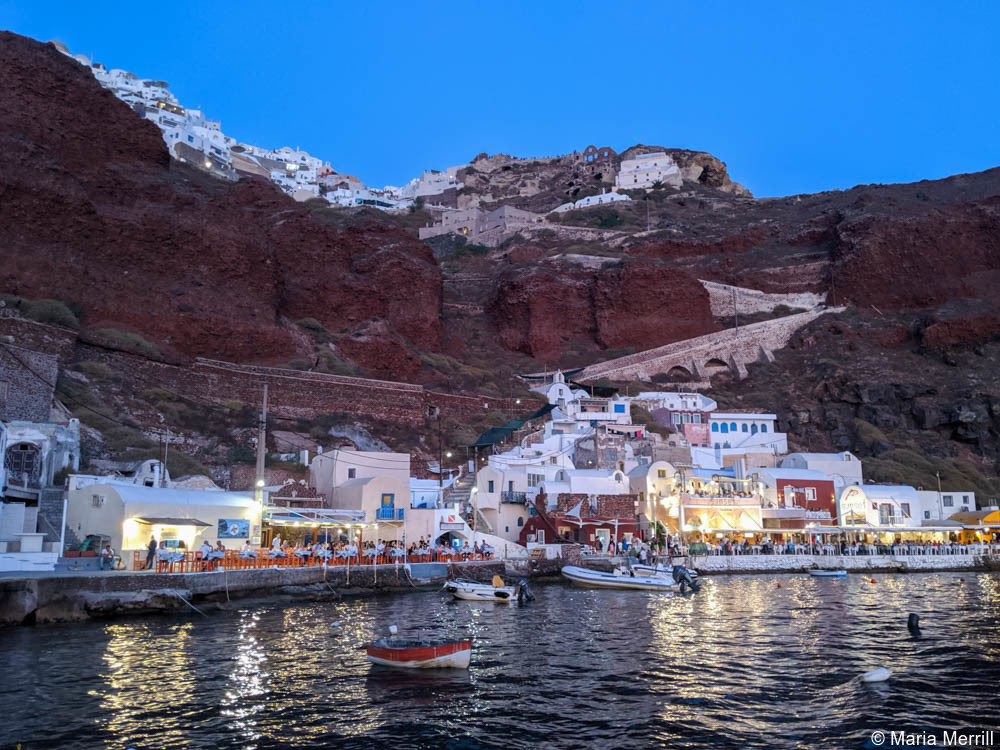 Located at the bottom of a cliff, Armeni is only accessible via a steep cliffside staircase or by RIB—I recommend opting for the boat there and back as it's part of the experience! The setting is very casual, the seafood and fish are freshly-caught and the waitstaff are relaxed, funny, attentive and are very much an enjoyable part of this local dining experience.
We also very much enjoyed an afternoon foodie tour of Athens with stops at great local eateries for tastings of some of Greece's most popular foods, such as souvlaki, baklava, olive oils and loukoumades (fried honey donuts). This is great for travelers of all ages, especially for families.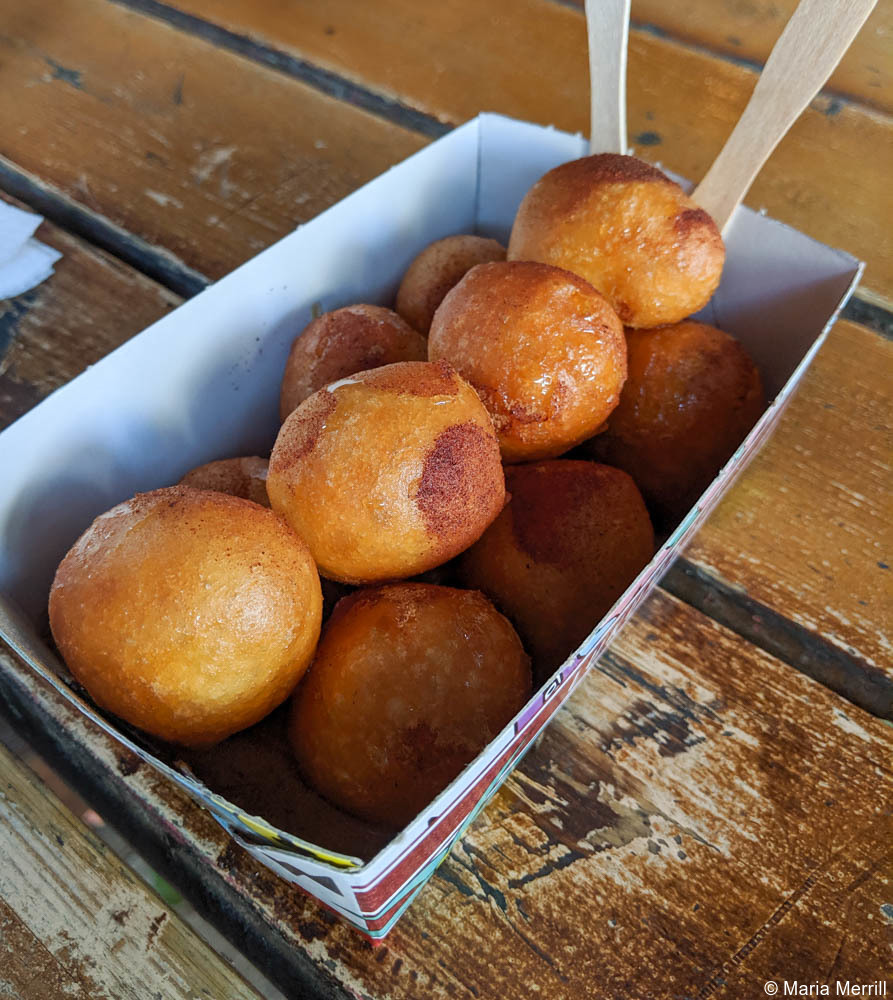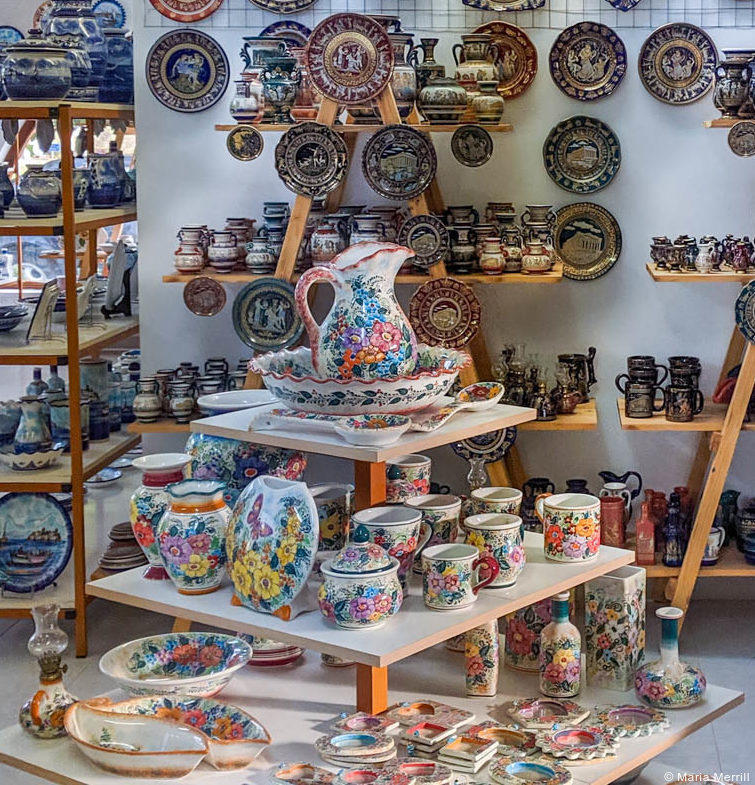 Q: What about shopping?
A: The local shops are great, especially in Athens and on the Peloponnese. My goal was to come home with new curtains, a tablecloth and napkins…and I did not come home disappointed! There are so many beautiful Greek textiles, embroidery and ceramics as well as upscale fashion boutiques and culinary shops and markets (you can't go wrong bringing home a bottle—or case—of Greek olive oil!).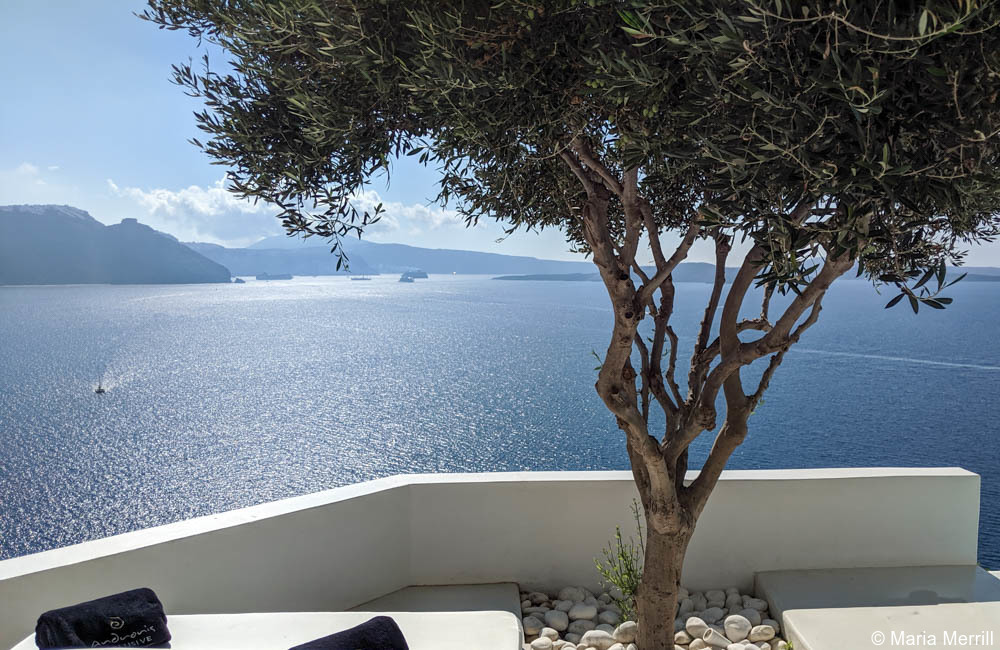 Q: What are your thoughts on Greece as a family destination?
A: Greece is a perfect family destination, especially if the kids have reached the age where they are learning about ancient Greek history in school. Greece offers a perfect balance between showing kids the history they're learning about in school and great family-friendly activities. Our travelers often request that we arrange water sports, time to relax on a beach, private boat charters, cooking classes, hiking, biking, horseback riding and so much more.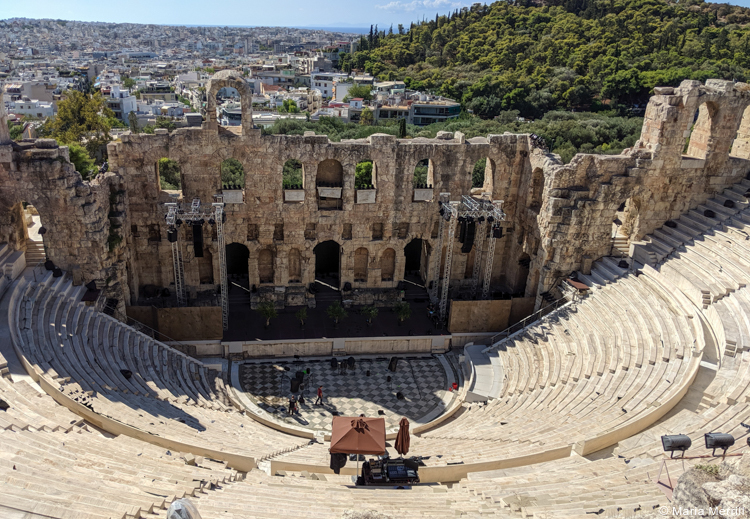 Q: What are some of your favorite books or films you would recommend for anyone planning a trip to Greece?
I'm a bit of a mythology nut—my dad used to read me Greek and Roman mythology instead of children's books growing up—so my favorite books and movies pretty much revolve around this. For entertaining fiction, I really like Circe by Madeline Miller. For a more in-depth introduction to the gods and heroes of Greek and Roman mythology, I'd recommend Edith Hamilton's classic Mythology: Timeless Tales of Gods and Heroes.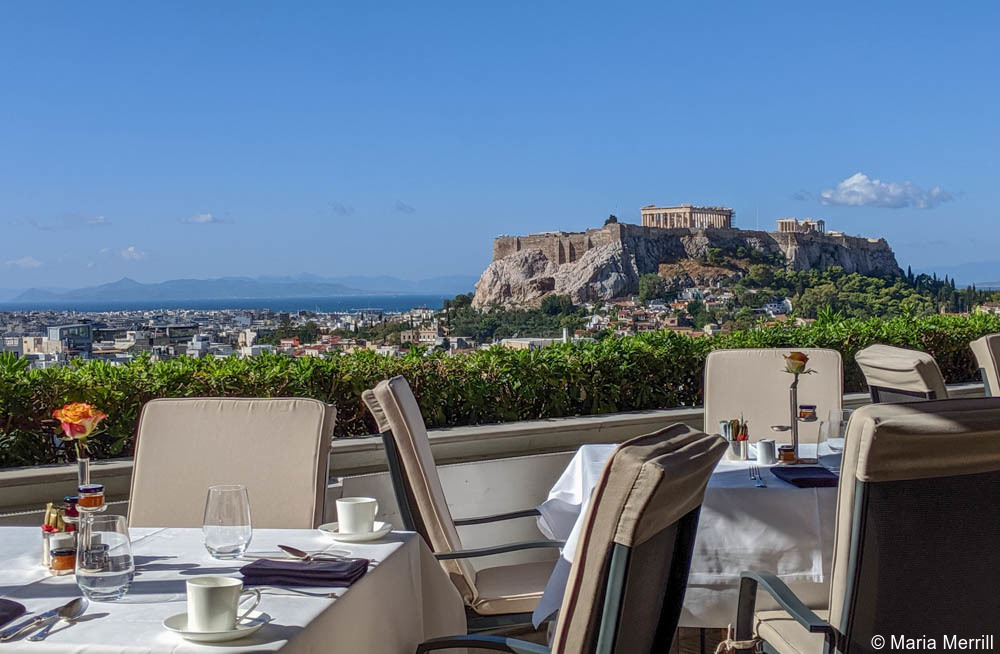 In terms of movies, I'm a fan of 300. Despite the inaccuracies, the animated film Hercules was one of my favorites growing up. Mamma Mia! is always fun with beautiful shots of the Greek isles.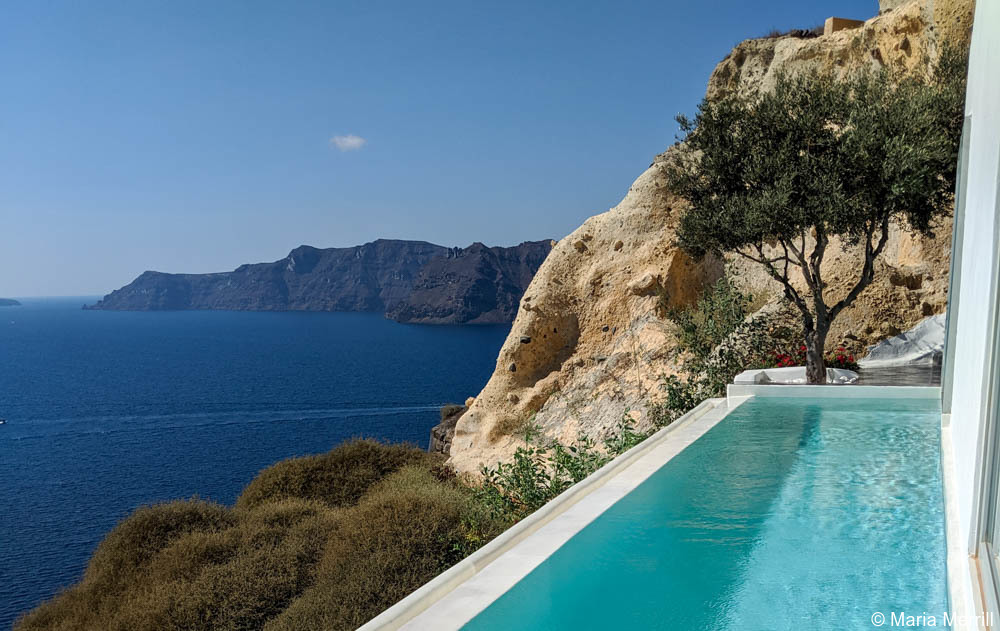 Contact Artisans of Leisure to begin planning a luxurious bespoke tour of Greece.
Tags: Acropolis tours, Amanzoe, archaeological site, Artisans of Leisure, Athens, caldera, classical Greece, Corinth, Crete, culinary experiences, Delphi, foodie, Greece, Greece honeymoon, Greece luxury resorts, Greece tour companies, Greece tours, Greek Islands tours, honeymoon in Greece, insider shopping, luxury Greece tours, Parthenon, Peloponnese, private Athens tours, private Greece tours, romantic Greece, Santorini, Santorini resorts, UNESCO World Heritage