Highlights of Greece
(12 days)
Athens, Mykonos, Santorini, Crete
A Week in Greece
(7 days)
Athens, Mykonos, Santorini
Best of Greece
(9 Days)
Athens, Mykonos, Santorini
Greece: City & Sea
(8 days)
Athens, Santorini
Greece by Yacht
(14 Days)
Mykonos with Delos & Rhenia, Paros with Antiparos & Ios, Santorini, Porto Heli with Hydra & Spetses, Athens
Exclusive Greece
(10 days)
Athens, Santorini, Porto Heli
Classical Greece
(7 days)
Athens & Delphi, Kalambaka & Meteora, Thessaloniki
Best of Crete
(9 days)
Chania, Elounda
Family Tour of Greece
(9 days)
Athens, Santorini, Crete
Introduction to Athens & Crete
(7 days)
Athens & Delphi, Crete
Romantic Greece
(10 days)
Athens, Mykonos, Santorini
Essence of Greece
(13 days)
Athens & Delphi, Rhodes, Santorini, Crete
Greece In Style
(11 Days)
Santorini, Athens, Porto Heli
Luxuries of Mainland Greece
(7 days)
Athens, Porto Heli
Peloponnese in Depth
(10 days)
Athens, Costa Navarino & Olympia, Monemvasia, Porto Heli
Discover Greece
(12 days)
Athens & Delphi, Paros & Antiparos, Naxos
Insider Greece: Athens & Spectacular Scenery of the Cyclades
(11 days)
Athens, Milos & Sifnos, Santorini
Journey Through Greece
(15 days)
Athens, Mykonos, Santorini, Crete, Porto Heli
Multi-country Tours
Highlights of Italy & Greece
(14 Days)
Venice, Florence & Tuscany, Rome, Athens, Mykonos, Santorini
Highlights of Greece & Turkey
(15 days)
Athens, Mykonos, Santorini, Istanbul, Ephesus, Cappadocia
Culinary Tour of Greece & Turkey
(10 days)
Athens, Crete, Istanbul
Best of Israel & Greece
(14 Days)
Jerusalem & Dead Sea, Tel Aviv, Athens, Santorini, Porto Heli
A Week in Greece
(7 Days - Departs Daily on a Private Basis)
Athens, Mykonos, Santorini
This luxurious private tour visits three of the most popular destinations in Greece: Athens, Mykonos and Santorini.
Begin in Athens, the capital of Greece and a showcase of ancient civilization. During private touring with your expert guide, visit the city's top sights such as the breathtaking Acropolis, a UNESCO World Heritage Site of ancient ruins (including the Parthenon), and the wonderful Acropolis Museum. There will also be time to enjoy the city's excellent restaurants and lively neighborhoods.
Next, stay at a luxury beach resort on the island of Mykonos. Enjoy a guided excursion to the nearby island of Delos, which was the religious and political center of the Greek Isles for 1,000 years and has impressive ruins and artifacts. There will also be plenty of time to relax at your resort or explore the boutiques, restaurants and whitewashed backstreets of Mykonos Town.
Continue to unforgettable Santorini, a beautiful volcanic island with dramatic landscapes, and stay in a luxury resort overlooking the caldera. During private touring, visit the photogenic clifftop village of Oia, enjoy a wine tasting of Santorini's refreshing white and rose wines, and tour the fascinating ruins of the ancient city of Akrotiri. Also enjoy time at leisure to relax at your resort. Upon request, Artisans of Leisure can arrange additional touring and activities, such as horseback riding, hiking or biking along the wine routes. Upon request, Artisans of Leisure can also arrange a private boat excursion in the caldera with opportunities for swimming and stopping at the island's distinctive black- and red-sand beaches.
Return to Athens for one night. This tour can easily be extended to include Turkey, other European destinations or time elsewhere in Greece.
Itinerary Overview
Day 1
Arrive Athens


VIP airport assistance. Private transfer to hotel for overnight. Afternoon private city tour

Day 2
Athens – Mykonos


Private transfer to port for ferry to Mykonos. Private transfer to resort for 2 nights

Day 3
Mykonos


Half-day private tour of Delos. Afternoon at leisure

Day 4
Mykonos – Santorini


Private transfer to port for ferry to Santorini. Private transfer to resort for 2 nights

Day 5
Santorini


Half-day private island tour, including wine tasting

Day 6
Santorini – Athens


Private airport transfer for flight to Athens. Private transfer to hotel for overnight

Day 7
Depart Athens
Private airport transfer
Hotels
| | |
| --- | --- |
| Athens: | Four Seasons Astir Palace or Hotel Grande Bretagne |
| Mykonos: | Santa Marina Resort or Kalesma Mykonos |
| Santorini: | Canaves Suites or Grace Santorini |
Cost
| | |
| --- | --- |
| $11,550 | Per person (based on four travelers/two rooms) |
| $12,495 | Per person (based on two travelers/double occupancy) |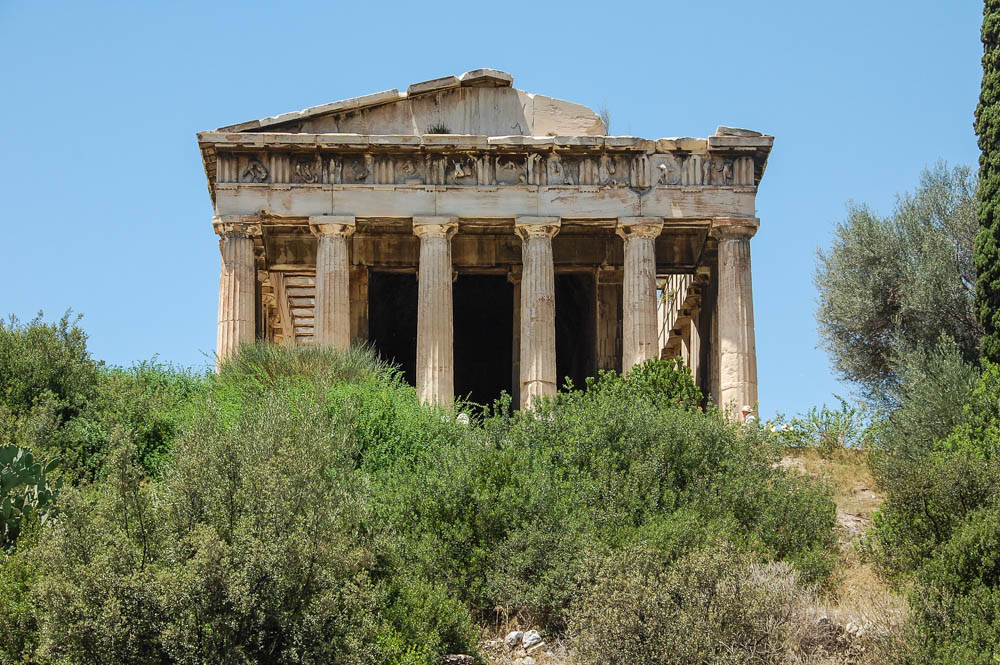 Highlights of Greece
(12 days)
Athens, Mykonos, Santorini, Crete
A Week in Greece
(7 days)
Athens, Mykonos, Santorini
Best of Greece
(9 Days)
Athens, Mykonos, Santorini
Greece: City & Sea
(8 days)
Athens, Santorini
Greece by Yacht
(14 Days)
Mykonos with Delos & Rhenia, Paros with Antiparos & Ios, Santorini, Porto Heli with Hydra & Spetses, Athens
Exclusive Greece
(10 days)
Athens, Santorini, Porto Heli
Classical Greece
(7 days)
Athens & Delphi, Kalambaka & Meteora, Thessaloniki
Best of Crete
(9 days)
Chania, Elounda
Family Tour of Greece
(9 days)
Athens, Santorini, Crete
Introduction to Athens & Crete
(7 days)
Athens & Delphi, Crete
Romantic Greece
(10 days)
Athens, Mykonos, Santorini
Essence of Greece
(13 days)
Athens & Delphi, Rhodes, Santorini, Crete
Greece In Style
(11 Days)
Santorini, Athens, Porto Heli
Luxuries of Mainland Greece
(7 days)
Athens, Porto Heli
Peloponnese in Depth
(10 days)
Athens, Costa Navarino & Olympia, Monemvasia, Porto Heli
Discover Greece
(12 days)
Athens & Delphi, Paros & Antiparos, Naxos
Insider Greece: Athens & Spectacular Scenery of the Cyclades
(11 days)
Athens, Milos & Sifnos, Santorini
Journey Through Greece
(15 days)
Athens, Mykonos, Santorini, Crete, Porto Heli
Multi-country Tours
Highlights of Italy & Greece
(14 Days)
Venice, Florence & Tuscany, Rome, Athens, Mykonos, Santorini
Highlights of Greece & Turkey
(15 days)
Athens, Mykonos, Santorini, Istanbul, Ephesus, Cappadocia
Culinary Tour of Greece & Turkey
(10 days)
Athens, Crete, Istanbul
Best of Israel & Greece
(14 Days)
Jerusalem & Dead Sea, Tel Aviv, Athens, Santorini, Porto Heli
Thank you so much for arranging so many fantastic experiences during our trip to Greece. We were absolutely impressed by the quality and meticulous attention to detail on all aspects of the tour.
~ R.H., New York, NY
Our Greece and Turkey trip was a great experience. Accommodations were first class all the way. Our private sunset boat tour in Santorini was exceptional and a highlight.
~ C.M., McAllen, Texas
Another great trip with Artisans of Leisure! Greece and Turkey were just unbelievable. Guides were GREAT. All drivers were phenomenal. 
~ P.R., Laguna Niguel, CA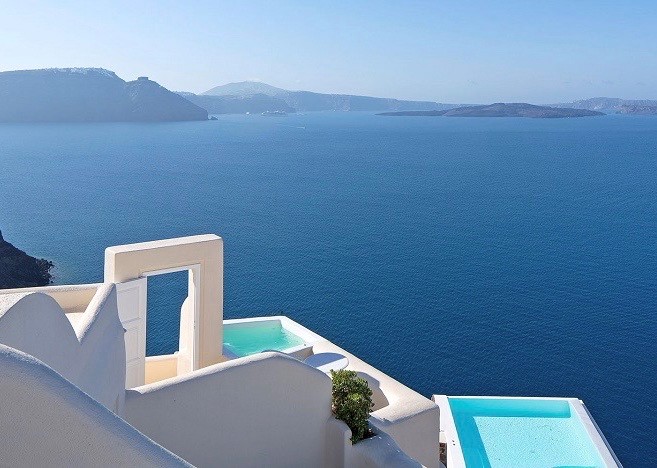 Recommended by:
Departures
Conde Nast Traveler
The New York Times
Wall Street Journal
Travel + Leisure
Town & Country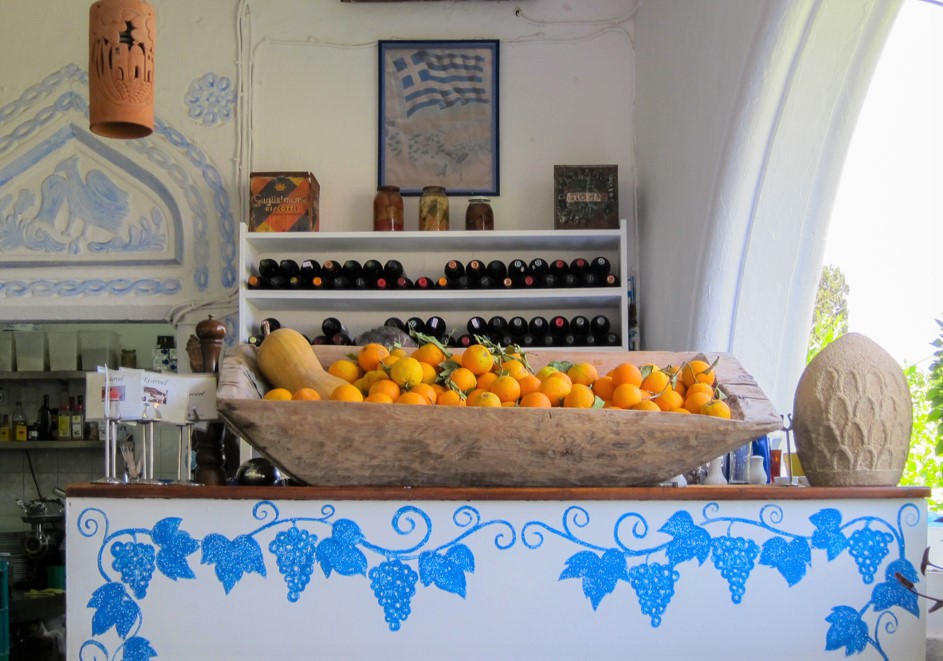 Private Yacht Charters in the Mediterranean
Seeing Ancient Ruins and the Corinth Canal in Greece
A Luxurious Honeymoon in Greece
A Family Tour of Greece & Turkey
An Interview with Ashley Isaacs Ganz on Greece & Turkey
Akrotiri Archaeological Site on Santorini
Highlights of Our Private Greece Tours