Highlights of Greece
(12 days)
Athens, Mykonos, Santorini, Crete
A Week in Greece
(7 days)
Athens, Mykonos, Santorini
Best of Greece
(9 Days)
Athens, Mykonos, Santorini
Greece: City & Sea
(8 days)
Athens, Santorini
Greece by Yacht
(14 Days)
Mykonos with Delos & Rhenia, Paros with Antiparos & Ios, Santorini, Porto Heli with Hydra & Spetses, Athens
Exclusive Greece
(10 days)
Athens, Santorini, Porto Heli
Classical Greece
(7 days)
Athens & Delphi, Kalambaka & Meteora, Thessaloniki
Best of Crete
(9 days)
Chania, Elounda
Family Tour of Greece
(9 days)
Athens, Santorini, Crete
Introduction to Athens & Crete
(7 days)
Athens & Delphi, Crete
Romantic Greece
(10 days)
Athens, Mykonos, Santorini
Essence of Greece
(13 days)
Athens & Delphi, Rhodes, Santorini, Crete
Greece In Style
(11 Days)
Santorini, Athens, Porto Heli
Luxuries of Mainland Greece
(7 days)
Athens, Porto Heli
Peloponnese in Depth
(10 days)
Athens, Costa Navarino & Olympia, Monemvasia, Porto Heli
Discover Greece
(12 days)
Athens & Delphi, Paros & Antiparos, Naxos
Insider Greece: Athens & Spectacular Scenery of the Cyclades
(11 days)
Athens, Milos & Sifnos, Santorini
Journey Through Greece
(15 days)
Athens, Mykonos, Santorini, Crete, Porto Heli
Multi-country Tours
Highlights of Italy & Greece
(14 Days)
Venice, Florence & Tuscany, Rome, Athens, Mykonos, Santorini
Highlights of Greece & Turkey
(15 days)
Athens, Mykonos, Santorini, Istanbul, Ephesus, Cappadocia
Culinary Tour of Greece & Turkey
(10 days)
Athens, Crete, Istanbul
Best of Israel & Greece
(14 Days)
Jerusalem & Dead Sea, Tel Aviv, Athens, Santorini, Porto Heli
Best of Crete
(9 Days - Departs Daily on a Private Basis)
Chania, Elounda
This private luxury tour of Crete features the most interesting historic towns, major archaeological sites and museums; tastings of renowned Cretan olive oil and wine; the most beautiful Cretan landscapes; and leisure time at a luxurious seaside resort.
Begin in western Crete at the historic seaside town of Chania. During private touring, explore cobblestone backstreets and see the interesting mix of architecture that reflects the island's Venetian and Turkish occupations, such as the Venetian Harbor, Venetian lighthouse, minarets and the Mosque of the Janissaries. Also get a sense of the local lifestyle at the covered market and take an excursion to the Aptera archaeological site in the hills outside the city. Other touring options in Chania include visiting local churches, the synagogue and various museums.
One day, take a private excursion into the rolling hills to an olive estate for a private tour and olive oil tasting. Also visit a winery to sample some of Crete's best wines. Another day, enjoy a private excursion to spectacular Samaria Gorge and the coast along southern Crete for hiking and relaxing amid beautiful mountain and seaside scenery.
Continue to eastern Crete and the resort town of Elounda. En route, if desired, stop in Rethymnon, a seaside town with an old Venetian quarter. Continue to the monumental Palace of Knossos, a sprawling archaeological site that was the center of the great Minoan civilization until around 1400 B.C. and the Heraklion Archaeological Museum, which has an impressive and extensive collection of Minoan artifacts. During private touring around Elounda, visit the village of Kritsa to see Byzantine frescoes and browse for local crafts, explore the ruins of the Doric city of Lato perched in the beautiful hills, and take a boat to Spinalonga, an atmospheric island with a ruined fort and a fascinating history. There will also be time to relax at your luxurious seaside resort and enjoy the shops and restaurants in the charming nearby beach town.
Upon request, Artisans of Leisure can arrange additional activities such as a cooking class focused on Cretan recipes, a tour of the Minoan Palace of Malia, or a visit to Lassithi to see the cave where the Greek god Zeus was born.
Itinerary Overview
Day 1
Arrive Chania


Private arrival transfer to hotel for 4 nights

Day 2
Chania


Full-day private tour of Chania and environs, including Aptera archaeological site

Day 3
Chania


Full-day private excursion to an olive estate and winery for tours and tastings

Day 4
Chania


Full-day private excursion to Samaria Gorge and southern Crete

Day 5
Chania – Elounda


Private transfer to Elounda for 4 nights with touring of Rethymnon and/or Palace of Knossos en route

Day 6
Elounda & Eastern Crete


Full-day private excursion to local villages and archaeological sites

Day 7
Elounda & Spinalonga


Half-day private tour of Spinalonga

Day 8
Elounda


At leisure at resort

Day 9
Depart Crete
Private airport transfer
Hotels
| | |
| --- | --- |
| Chania: | Casa Delfino Hotel & Spa, Domes Noruz Chania or Minoa Palace Resort & Spa |
| Elounda: | Blue Palace Resort & Spa |
Cost
| | |
| --- | --- |
| $10,925 | Per person (double occupancy) |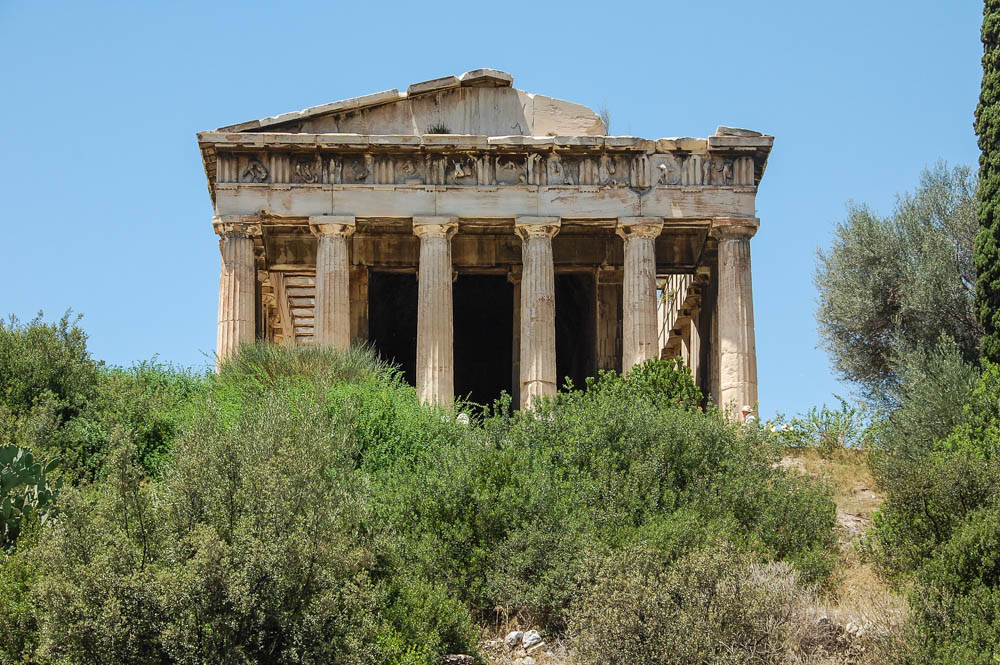 Highlights of Greece
(12 days)
Athens, Mykonos, Santorini, Crete
A Week in Greece
(7 days)
Athens, Mykonos, Santorini
Best of Greece
(9 Days)
Athens, Mykonos, Santorini
Greece: City & Sea
(8 days)
Athens, Santorini
Greece by Yacht
(14 Days)
Mykonos with Delos & Rhenia, Paros with Antiparos & Ios, Santorini, Porto Heli with Hydra & Spetses, Athens
Exclusive Greece
(10 days)
Athens, Santorini, Porto Heli
Classical Greece
(7 days)
Athens & Delphi, Kalambaka & Meteora, Thessaloniki
Best of Crete
(9 days)
Chania, Elounda
Family Tour of Greece
(9 days)
Athens, Santorini, Crete
Introduction to Athens & Crete
(7 days)
Athens & Delphi, Crete
Romantic Greece
(10 days)
Athens, Mykonos, Santorini
Essence of Greece
(13 days)
Athens & Delphi, Rhodes, Santorini, Crete
Greece In Style
(11 Days)
Santorini, Athens, Porto Heli
Luxuries of Mainland Greece
(7 days)
Athens, Porto Heli
Peloponnese in Depth
(10 days)
Athens, Costa Navarino & Olympia, Monemvasia, Porto Heli
Discover Greece
(12 days)
Athens & Delphi, Paros & Antiparos, Naxos
Insider Greece: Athens & Spectacular Scenery of the Cyclades
(11 days)
Athens, Milos & Sifnos, Santorini
Journey Through Greece
(15 days)
Athens, Mykonos, Santorini, Crete, Porto Heli
Multi-country Tours
Highlights of Italy & Greece
(14 Days)
Venice, Florence & Tuscany, Rome, Athens, Mykonos, Santorini
Highlights of Greece & Turkey
(15 days)
Athens, Mykonos, Santorini, Istanbul, Ephesus, Cappadocia
Culinary Tour of Greece & Turkey
(10 days)
Athens, Crete, Istanbul
Best of Israel & Greece
(14 Days)
Jerusalem & Dead Sea, Tel Aviv, Athens, Santorini, Porto Heli
Thank you so much for arranging so many fantastic experiences during our trip to Greece. We were absolutely impressed by the quality and meticulous attention to detail on all aspects of the tour.
~ R.H., New York, NY
Our Greece and Turkey trip was a great experience. Accommodations were first class all the way. Our private sunset boat tour in Santorini was exceptional and a highlight.
~ C.M., McAllen, Texas
Another great trip with Artisans of Leisure! Greece and Turkey were just unbelievable. Guides were GREAT. All drivers were phenomenal. 
~ P.R., Laguna Niguel, CA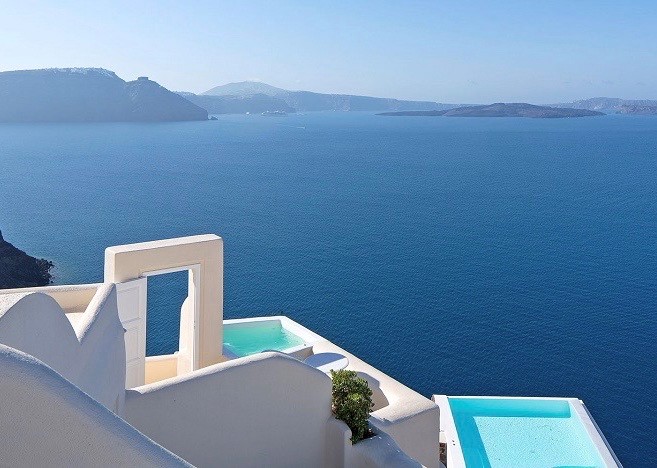 Recommended by:
Departures
Conde Nast Traveler
The New York Times
Wall Street Journal
Travel + Leisure
Town & Country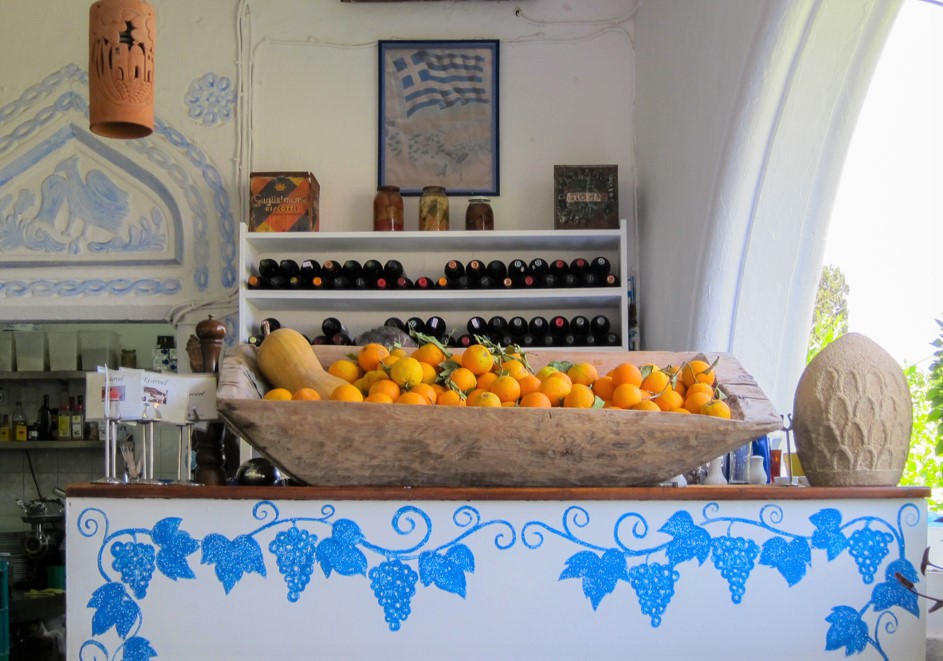 Private Yacht Charters in the Mediterranean
Seeing Ancient Ruins and the Corinth Canal in Greece
A Luxurious Honeymoon in Greece
A Family Tour of Greece & Turkey
An Interview with Ashley Isaacs Ganz on Greece & Turkey
Akrotiri Archaeological Site on Santorini
Highlights of Our Private Greece Tours