August 12, 2016
Akrotiri Archaeological Site on Santorini, Greece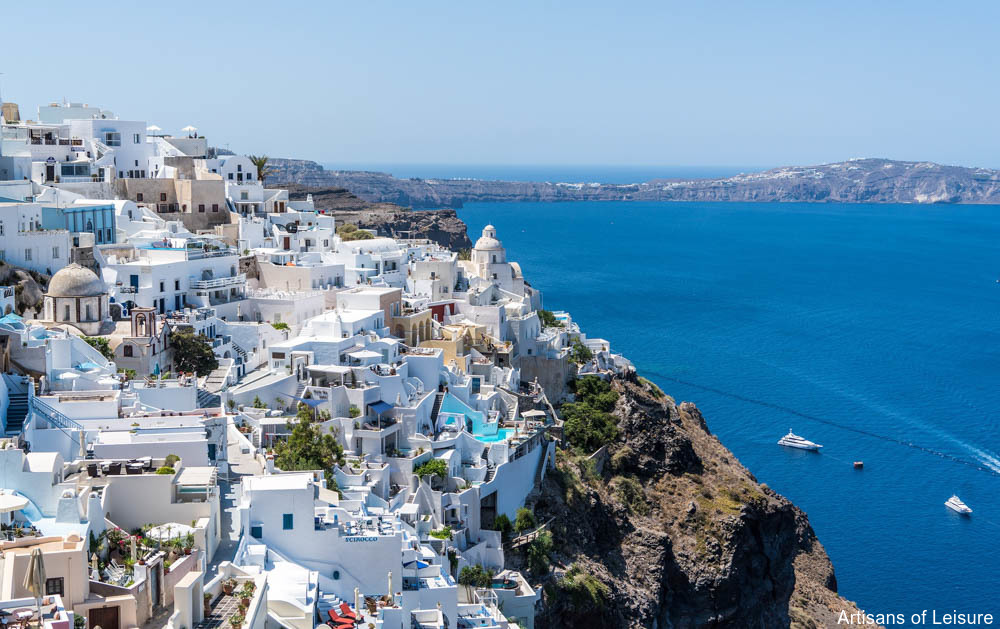 When most people think of the beautiful volcanic island of Santorini in Greece, they think of terraces of whitewashed houses clinging to the steep sides of the caldera or cliffside pools with dreamy views of the Aegean Sea far below.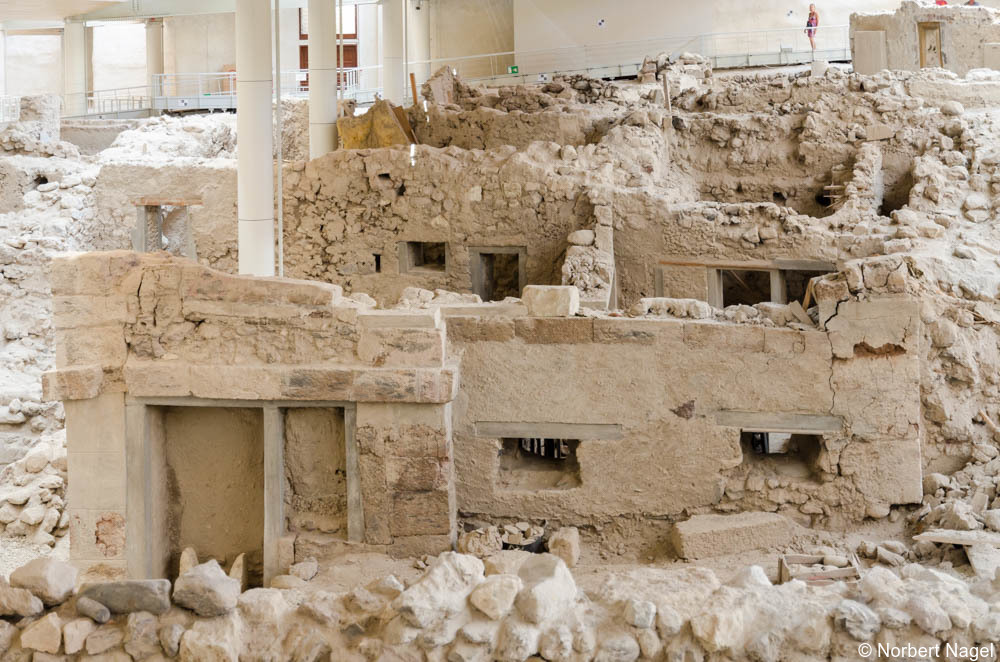 In the southern part of the island is another sight that visitors shouldn't miss: the ruins of the ancient Minoan town of Akrotiri, one of the most significant archaeological discoveries in the region.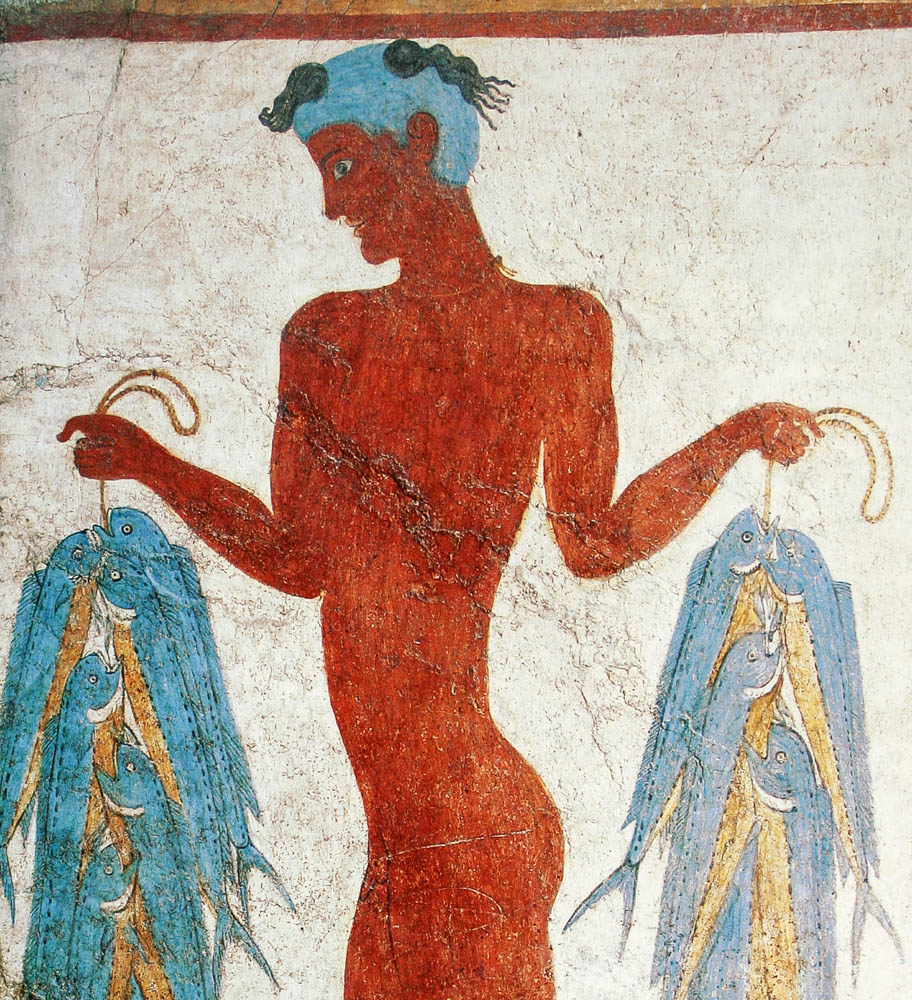 Founded in approximately 3000 B.C., Akrotiri disappeared under ash following a massive volcanic eruption around 1600 B.C. (The same eruption flooded Santorini's caldera.) That cover of ash kept much of the town intact and preserved many interesting artifacts, including vibrant frescoes and everyday pottery items. Modern excavations of the extensive site began in 1967 and are ongoing. Based on the evidence and the timing, some scholars speculate that Akrotiri may have been the lost city of Atlantis mentioned by Plato.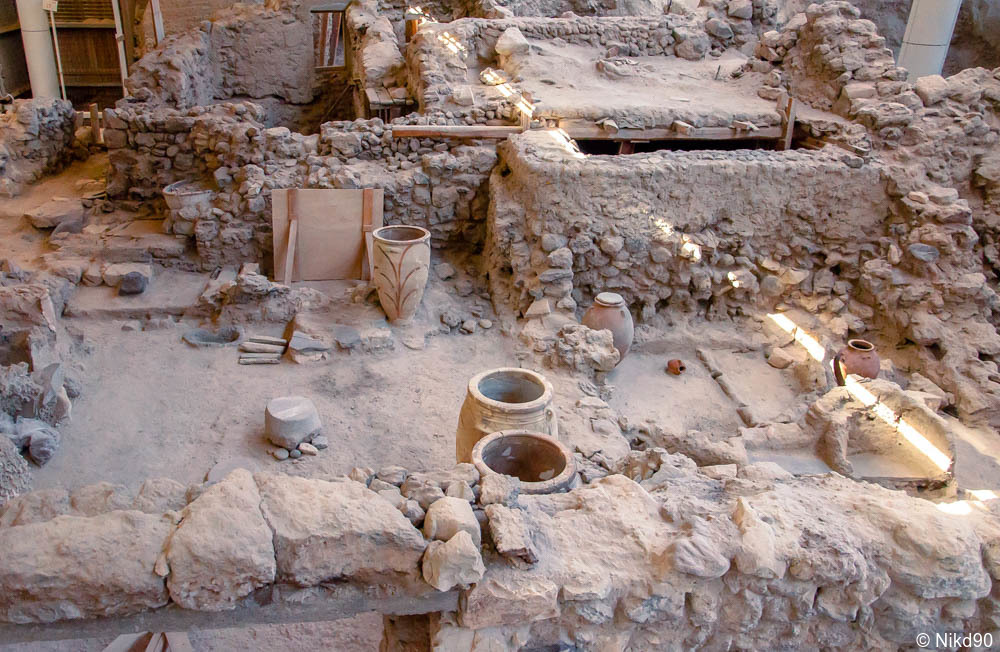 Visitors can walk on elevated pathways that look down into the buildings and the ancient town's lanes and squares. As evidence of Akrotiri's prosperity, many of the structures in the town were two or three stories high, a significant architectural achievement at the time.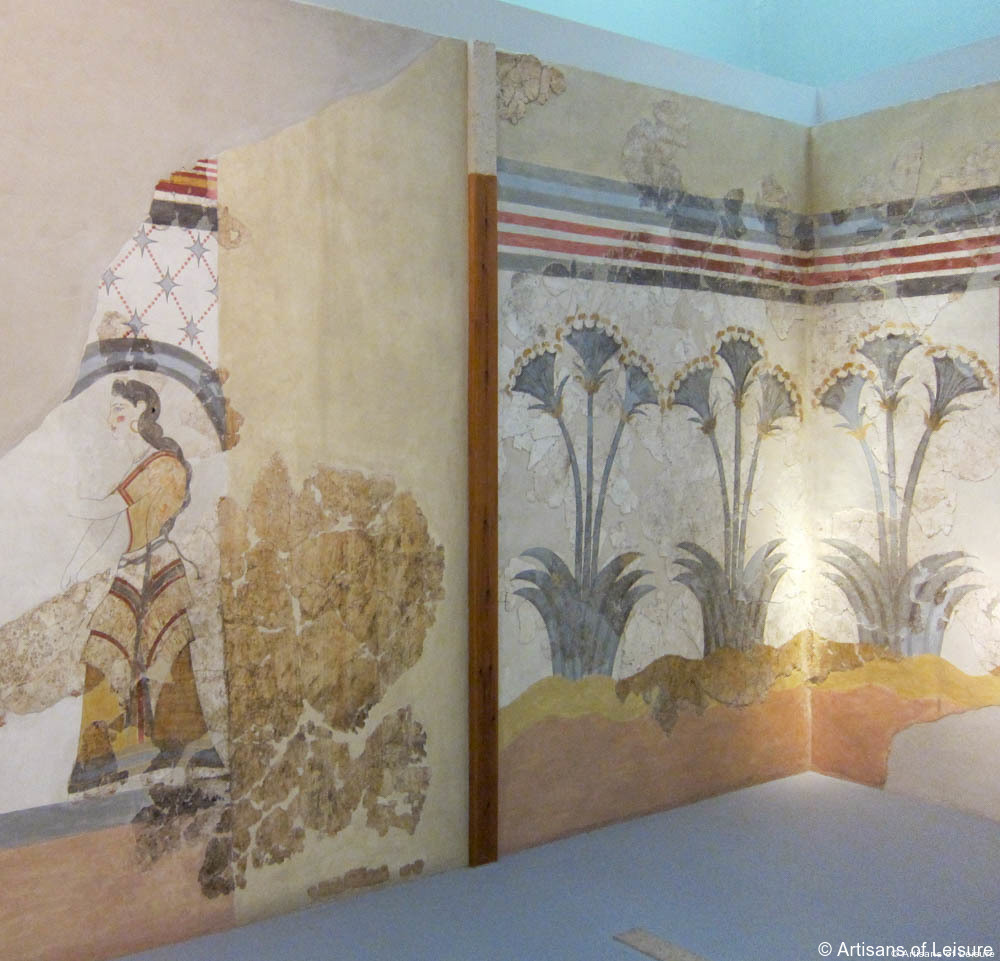 The many colorful and intricate frescoes that once decorated the buildings have been moved to the National Archaeological Museum of Athens or the Museum of Prehistoric Thera in Fira, Santorini's main town.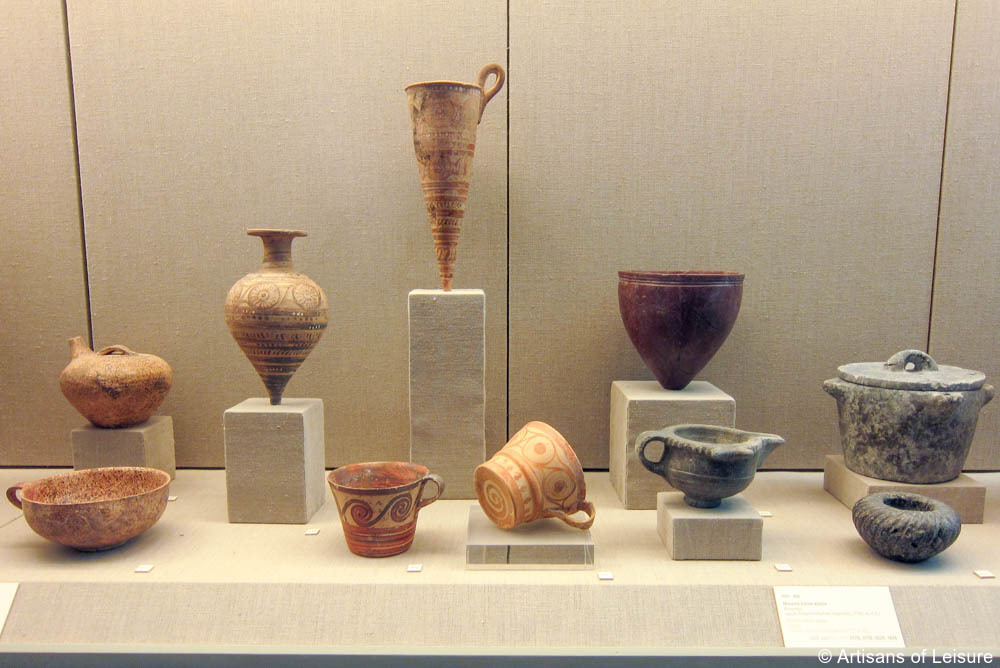 Artisans of Leisure can arrange private tours of Akrotiri with expert and extremely knowledgeable guides who bring the history of the site to life. Akrotiri can be included during any of our private Greece tours that feature Santorini.