August 17, 2016
Insider Scandinavia: Interview with a Denmark Travel Expert
One of our Denmark luxury travel experts, Arden, lived in Copenhagen for six years and is a wealth of knowledge about the city and region. Read about some of her favorite experiences and recommendations in this in-depth interview.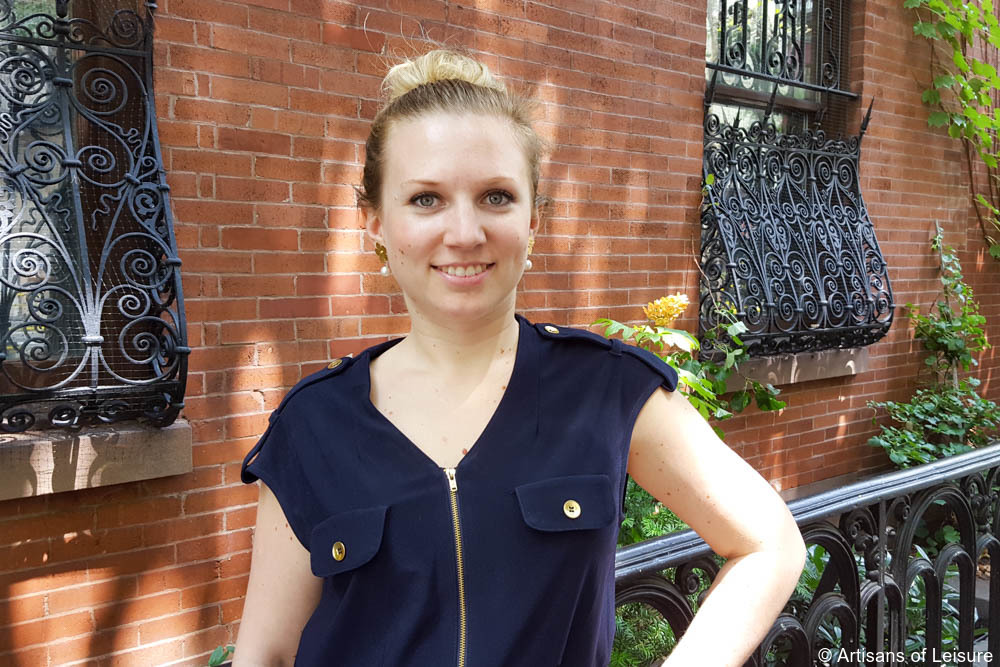 Q: Why did you move to Copenhagen?
A: I studied abroad in Copenhagen for a semester during my junior year in college. I immediately fell in love with the charming city, beautiful architecture and design, and the wonderful people. I also fell in love with the man who is now my husband.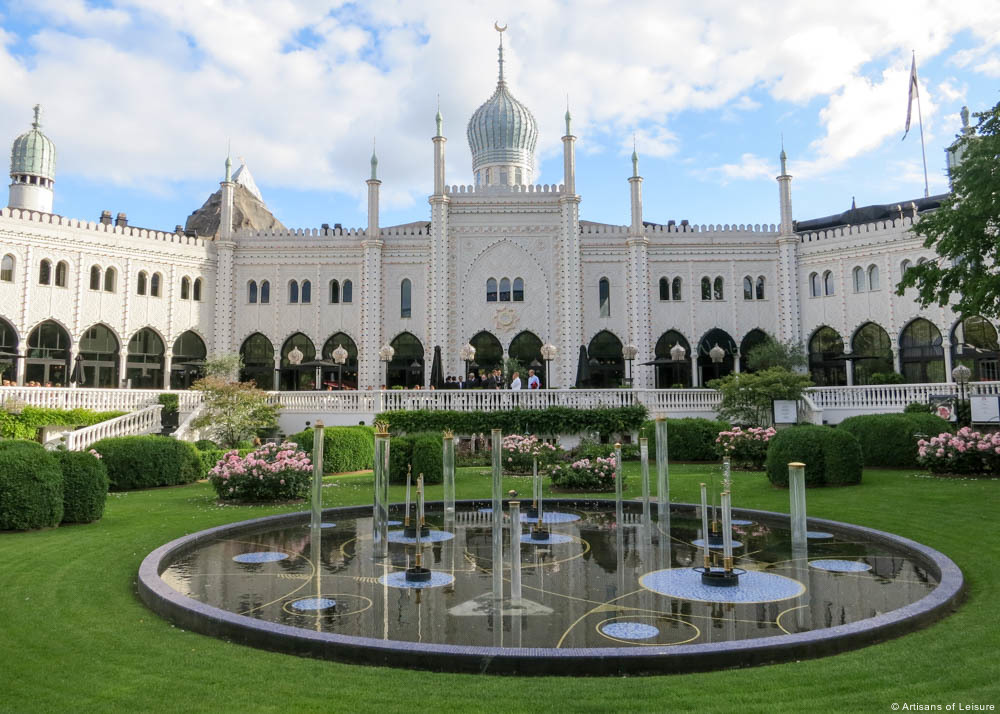 Q: What surprises people about Copenhagen?
A: One thing that surprises many visitors is how well Danish people (including children) speak English. It is an incredibly easy place to travel because nearly everyone you encounter will happily speak English and help with whatever you need.
Another surprising thing about food in Denmark is that fresh fish is not often on the menu. Danes are actually more meat and potatoes kind of people (particularly pork since there are actually more pigs than people in Denmark!). The most popular fish in Denmark is pickled herring or smoked fish (mainly from fishing villages like Dragor (near Copenhagen airport) or the island of Bornholm.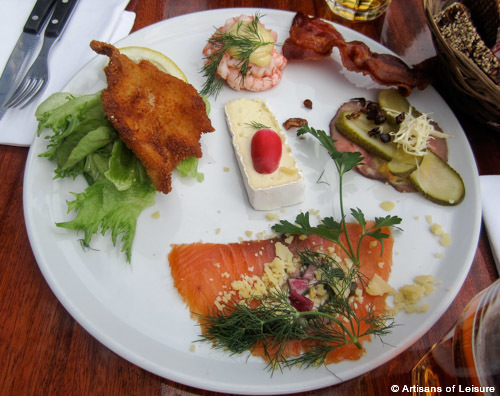 Q: What do you miss most when you aren't in Copenhagen?
A: I miss the relaxed and calm attitude. Danish people rarely appear stressed. It relates to the concept of hygge, a very Danish concept. It translates loosely as "cozy" and is often associated with evenings with friends and family, good food, good conversation, candles, etc. But really it is more than that. It is a mindfulness that Danish people have and that I have also adopted. It is about being totally present with the people you are with and the thing you are doing. It is about not being distracted by your phone or your worries from the day. Just enjoying what you are doing and who you are doing it with. Being totally in the moment, calm, relaxed and happy.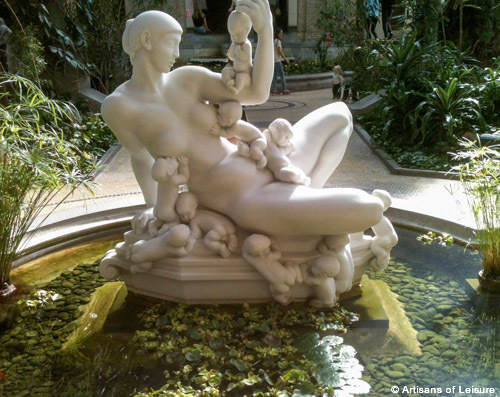 Q: What's your favorite hotel in Copenhagen?
A: Hotel d'Angleterre. The location is ideal, just across Kongens Nytorv (King's New Square) from Nyhavn, Copenhagen's famous historic harbor. It is steps away from beautiful design shops, antiques stores and Stroget, one of the world's longest pedestrian shopping streets (it's more than half a mile or one kilometer long). The hotel also recently underwent a thorough renovation, preserving the history and character of the hotel but updating it to include top-of-the-line amenities.
I also love the story of how this hotel was founded. In 1750, a young hairdresser came to Copenhagen and fell in love with the daughter of the royal chef. They were married, and in 1755 Mr. and Mrs. Marchal opened a restaurant and guesthouse that later became Hotel d'Angleterre.  Hotel d'Angleterre's Michelin one-star restaurant is named after them.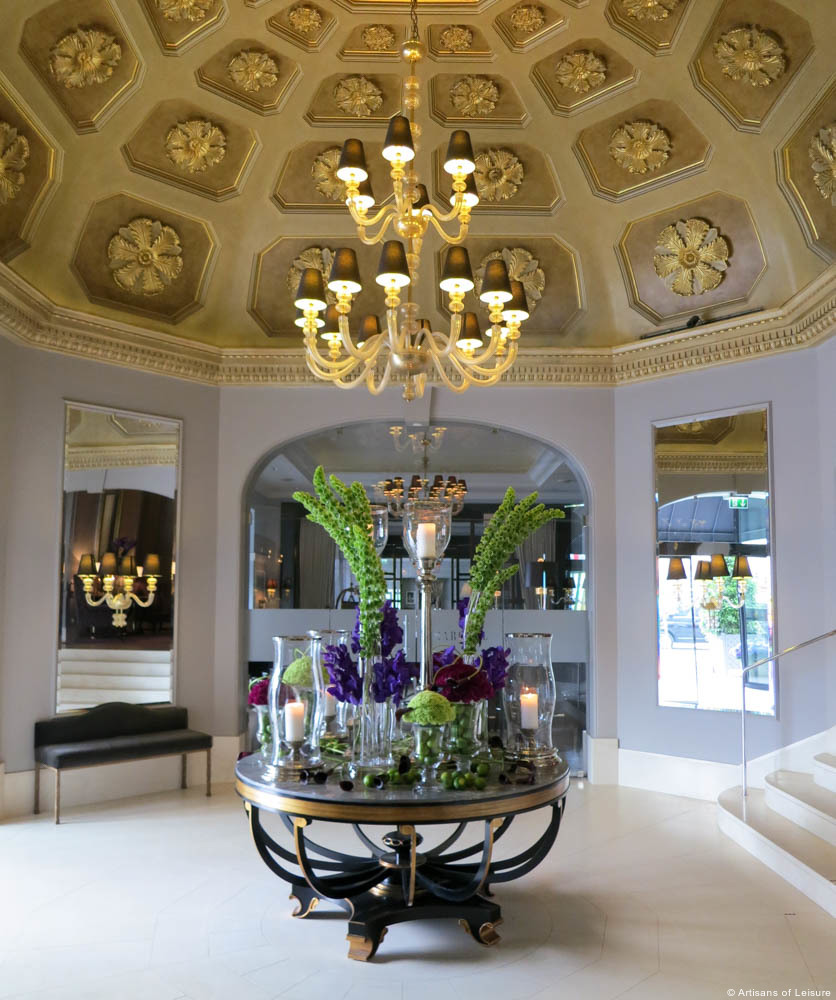 Q: What are some of your favorite restaurants in Copenhagen?
A: • Formel B. This Michelin one-star restaurant is where my husband proposed to me. It is in the fashionable neighborhood of Frederiksberg and has truly excellent food. The food is in the new Nordic style: small dishes, local ingredients and interesting combinations.
• Kadeau focuses on specialties from the Danish island of Bornholm, a popular vacation spot for Danes. It's most popular for biking and camping, but it has become very much known for a blossoming food culture.
• Skindbuksen is as local as it gets. Opened in 1728, it is a small basement bar and restaurant that serves traditional Danish meals like smorrebrod (open-faced sandwiches), flaeskesteg (pork roast with crackling skin and fat) and biksemad (a dish of potatoes, beets, meat and onions with a fried egg on top). This is traditional Danish home cooking. They also have live piano bar music most nights of the week. Reservations are a must because this is a very popular spot for locals.
• Royal Smushi Cafe. Located on the Stroget walking street next to the Royal Copenhagen store, this is an excellent place to stop for afternoon coffee and cake. But the real gems are their "smushi," which are exquisite mini versions of smorrebrod, the traditional Danish open-faced sandwich.
• Den Rode Cottage (The Red Cottage). This Michelin one-star restaurant is so charming! It is located about 20 minutes north of Copenhagen in the forest along the coast. It embodies hygge, serves excellent food and gives a taste of a quieter part of Denmark. En route, you pass Copenhagen's most prestigious neighborhood, which is along the coast and known as the Danish Riviera.
• Krogs Fiskrestaurant is an exception to my earlier statement about there not being much fresh fish in Danish restaurants. If you want fresh fish in Copenhagen, this is the place to go. It has been open since 1910 and is the best-known seafood restaurant in Copenhagen. The fish is from local Nordic waters, the service is excellent, and the building has Old World detail and charm.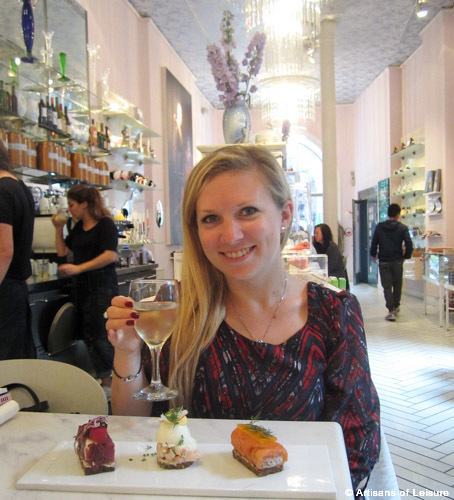 Q: What are some of your favorite Danish food items?
A: I love smorrebrod: Danish open-faced sandwiches! I think my favorite is fiskefillet which is a piece of dark Danish rye bread with a lightly fried fillet of plaice (a white fish) and topped with my favorite Danish condiment, remoulade, and mini shrimp.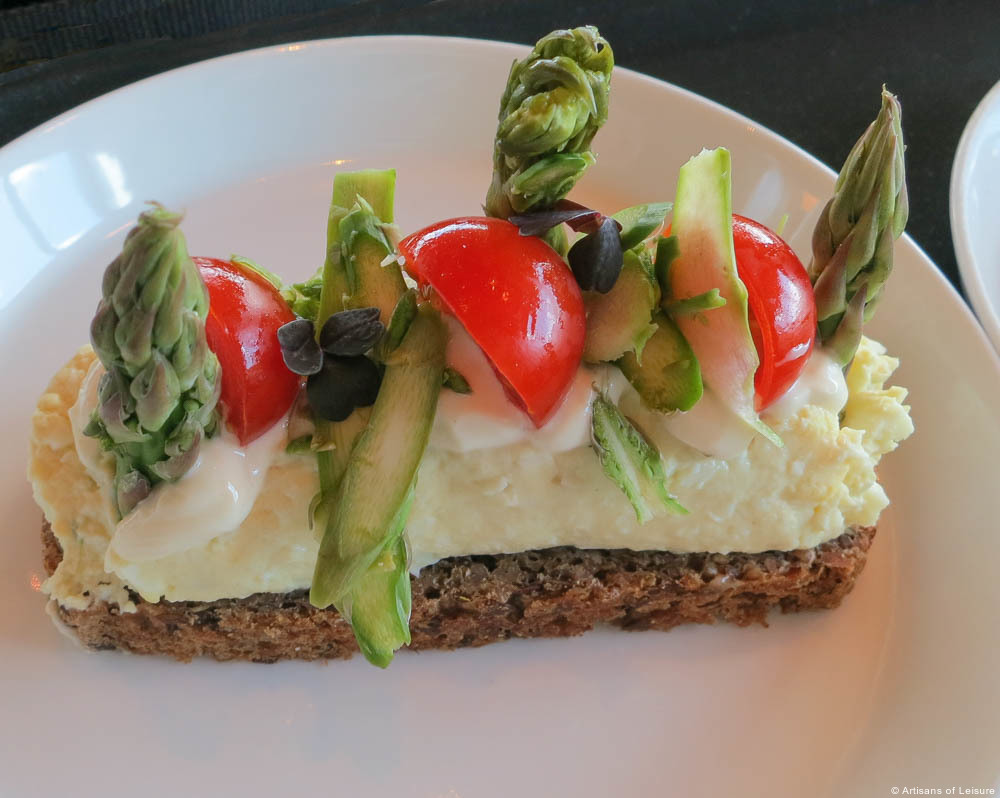 I also love Danish hot dogs. This is the most popular street food and you can find hot dog carts all over Copenhagen. The traditional hot dog is a red sausage in a bun, topped with ketchup, mustard and remoulade, raw diced white onion, fried onions and semi-sweet vinegar pickles. This is something you have to try at least once on a visit to Denmark.
There is even an organic hot dog stand that also has vegan hot dogs, so anyone can have the Danish hot dog experience.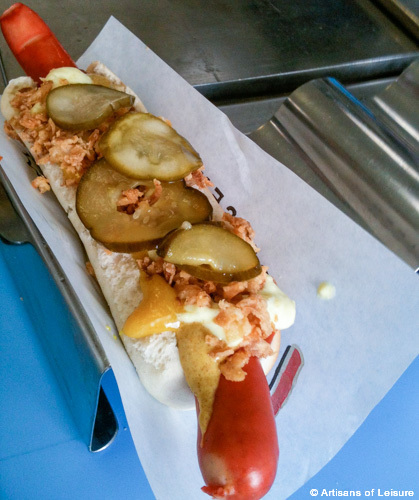 In the summer, be sure to try a gammeldagsis (old-fashioned ice cream cone). This normally consists of three scoops of ice cream topped with whipped cream, strawberry jam, strawberry-flavored marshmallow fluff and a Danish specialty called a flodeboller (sort of a chocolate-covered marshmallow). I recommend sharing with a friend because it will be difficult to finish on your own!
Q: How do you get your Danish fix in NYC?
A: We do a large amount of our grocery shopping at Ikea, where we can buy pickled herring, mini shrimp, mix for Danish rye bread and Norwegian smoked salmon.
We buy our Danish condiments like remoulade, sweet pickles (for the hot dogs) and salted black licorice (for my husband) at a Nordic candy store called Sockerbit on Christopher Street in New York City.
There is also Old German Bakery in Hoboken, New Jersey, where we can buy freshly baked Danish-style rye bread.
The most famous Danish chef, Claus Meyer (co-founder of Noma and credited as the founder of the New Nordic cuisine movement) has just opened a Danish restaurant and food hall in Grand Central Terminal in New York, as well as one of his famous bakeries and a cooking school in Brooklyn.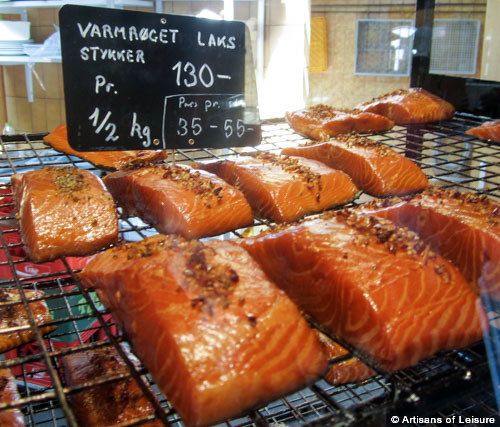 Q: What's your favorite way to spend a weekend in Copenhagen during the summer? Winter?
A: In summer, when the weather finally gets nice in Copenhagen, everyone flocks to the outdoor cafes and restaurants for a beer, coffee or meal in the sun. This is the best way to get a feel for what life in Copenhagen is really like. Winter is long and dark and cold, so when the sun is finally shining, all of the locals are outside taking advantage of the long daylight hours.
Locals also love to sit at Nyhavn canal. Most often tourists are at the Nyhavn restaurants, while the locals are sitting on the other side of the walkway on the edge of the water with a beer they bought at a local kiosk or an ice cream or hot dog.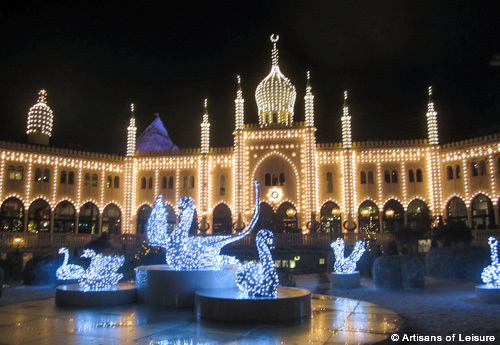 Tivoli Gardens, the historic amusement park in the middle of Copenhagen, is amazing in the summer, whether it is to eat in one of the many excellent restaurants, walk through the gardens, ride some rides (including one of the oldest roller coasters in the world) or attend one of the many free concerts.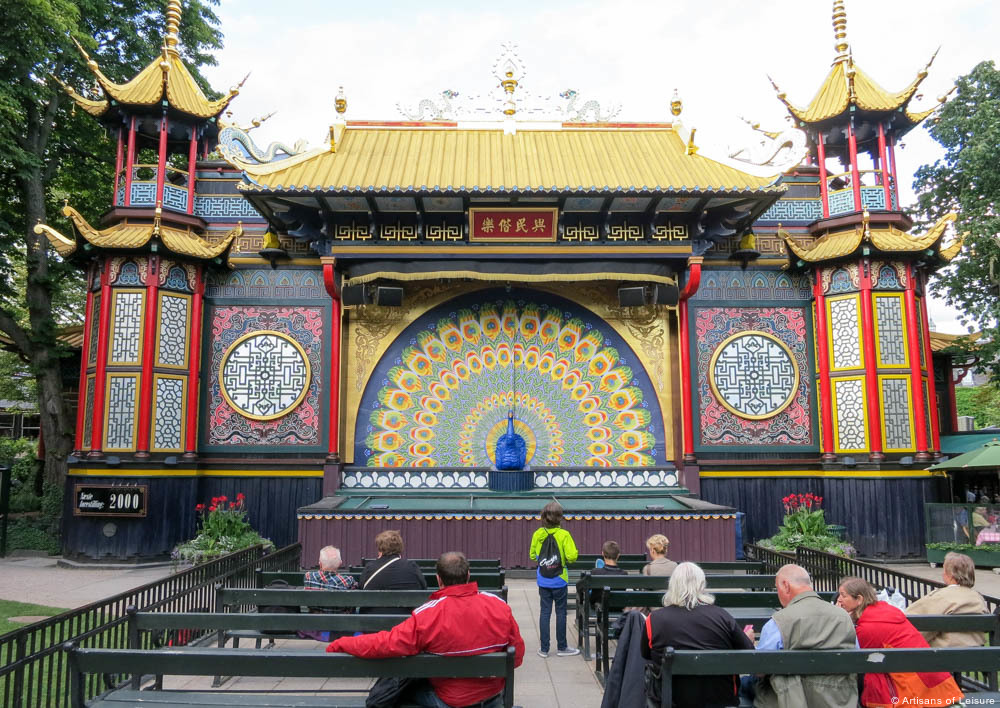 In winter, the best thing to do is stroll through the many Christmas markets throughout the city, shopping for traditional ornaments, enjoying a glogg (traditional mulled wine) with aebleskiver (a cross between a pancake and a donut hole).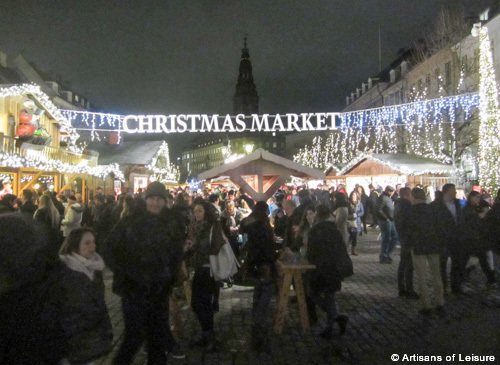 Another winter activity is to try the best glogg in the city at Hviids Vinstue, a centuries-old bar near the Hotel d'Angleterre. There will always be a crowd in the Christmas season, but it will always be worth it. They also serve traditional Danish pebbernodder (Christmas cookies) with the glogg—a perfect seasonal combination.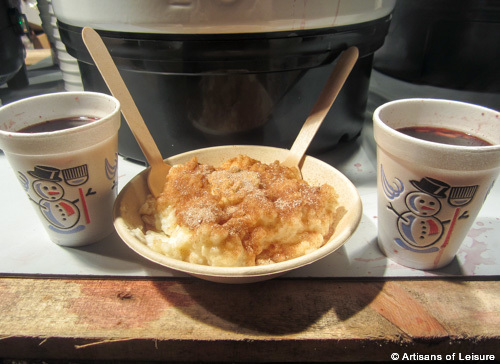 Q: Favorite day trips?
A: • Heading up the coast to Helsingor to walk around the very traditional-looking Danish town and then visit Kronborg Castle, also known as Hamlet's Castle, or the Maritime Museum of Denmark, which was designed by the noted Danish architecture firm Bjarke Ingels Group (BIG).
• Taking the train across the Oresund Bridge to Malmo, Sweden. This 30-minute train ride is a quick and easy way to squeeze another country into your itinerary, and the views from the bridge are wonderful.
• Visiting Dragor, a traditional Danish fishing village just 30 minutes from the center of Copenhagen. It shows what rural Denmark is like, and it's also historically significant as the site that Danish Jews escaped in fishing boats to Sweden during World War II. There's also a smokehouse for traditional smoked salmon and mackerel.
• Spending the day at Bakken, the world's oldest amusement park (founded in 1583). A Danish family favorite, it's just 20 minutes from Copenhagen, and entrance is free.
• Taking a walk or carriage ride through Dyrehaven, the former royal hunting grounds. Now a UNESCO World Heritage Site, it has beautiful forests and fields, herds of free-roaming deer and the Hermitage, a former royal hunting lodge.
• Spending the day at the beautiful Louisiana Museum of Modern Art to tour the museum and sculpture garden, have a lunch at the lovely cafe and take in the coastal views.
• Visiting Odense, Denmark's third-largest city, to see the Hans Christian Andersen Museum.
• Visiting Egeskov Castle, one of Europe's best-preserved Renaissance water castles. The gardens are also some of the best in Denmark.
• Flying to the island of Bornholm for the day to experience one of the most popular vacation spots for Danes. It's a great place for biking through the countryside, walking on beaches of the finest sand, visiting the ruins of the medieval Hammershus fortifications, and tasting traditional smoked fish, an island specialty.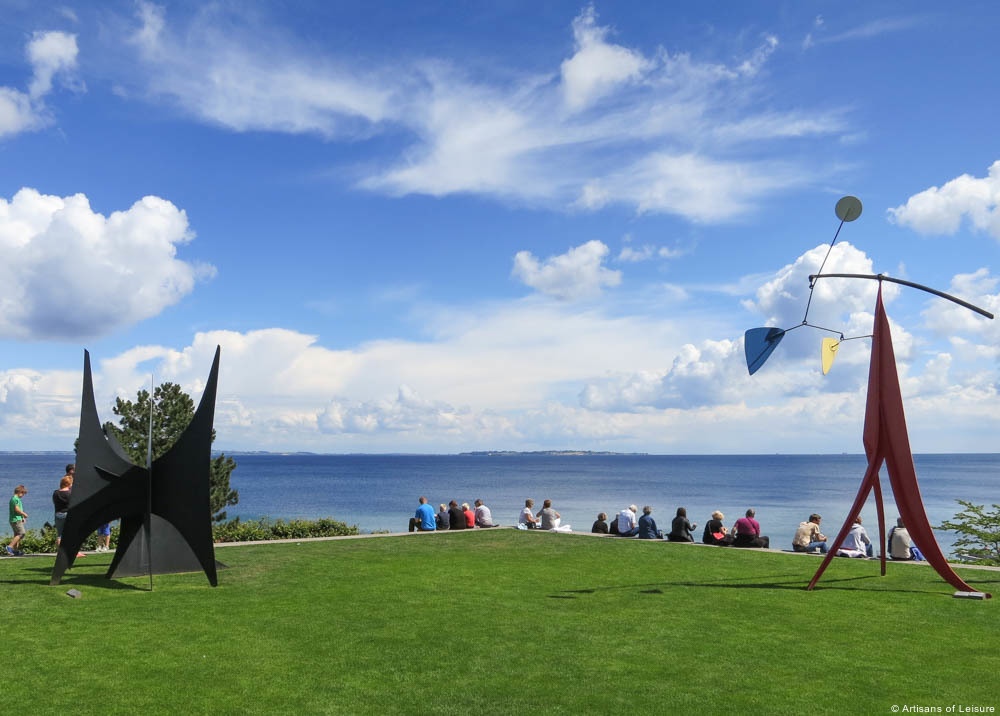 Q: Favorite markets?
A: Torvehallerne is Copenhagen's best food market. It's the perfect place to taste and buy all of the Danish specialties you could ever want.
An excellent market for Copenhagen street food is Papiroeen, a former paper warehouse located across the harbor from Nyhavn that houses a group of food stalls and restaurants serving every type of food under the sun. You can enjoy your food inside the warehouse or outside on the patio facing Copenhagen's beautiful harbor and skyline.
Q: Denmark combines best with which other countries?
A: Denmark is easy to combine with Sweden or Germany by train or a short flight.  It also combines well with Oslo and the Norwegian fjords by flight or cruise.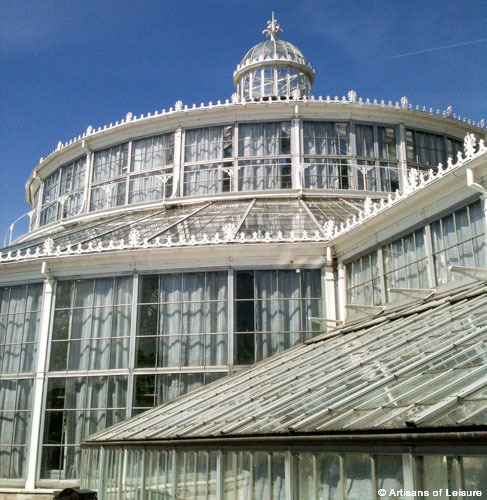 Q: Favorite museum(s) in Copenhagen?
A: Ny Carlsberg Glyptotek for sculpture, Impressionist paintings, beautiful architecture and a wonderful cafe. You can also get great views of the city and nearby Tivoli from the roof.
The National Museum of Denmark to learn about Denmark's extensive history.
The Thorvaldsen Museum for amazing sculptures by one of the most famous Danish artists.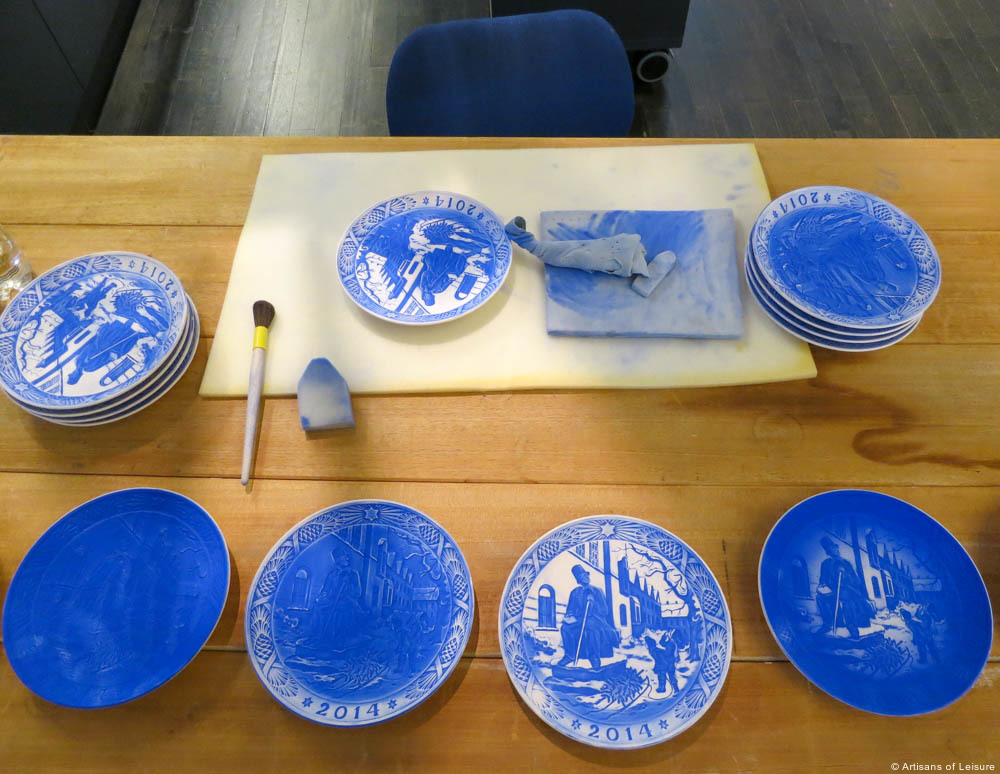 Q: Best items to shop for while in Denmark?
A: • Royal Copenhagen porcelain
• Georg Jensen jewelry and housewares
• Various Danish design pieces from Illums Bolighus department store
• Skagen watches
Q: What are some exclusive activities that can be arranged?
A: • Royal Copenhagen porcelain painting workshop
• Cooking class at the school of Danish celebrity chef Timm Vladimir
• Private carriage ride with snack basket in Dyrehaven
• Private ride in a replica Viking ship on Roskilde Fjord
• See the beehives and have a honey tasting on the roof of the Copenhagen City Hall, which is usually closed to the public. You can taste the differences in the honey produced in different neighborhoods around the city.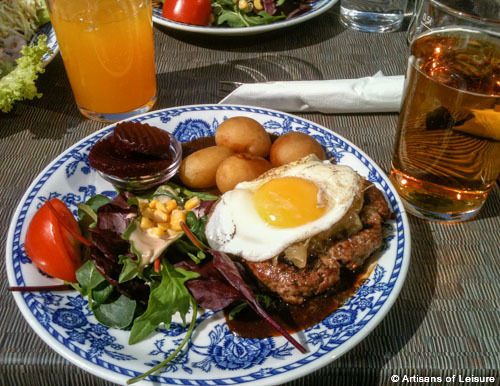 Q: What are the best things to do with kids?
A: In and around Copenhagen:
• Tivoli Gardens
• Copenhagen Zoo
• The Blue Planet, Denmark's National Aquarium
• A canal cruise or bike tour through the city
• The Viking Ship Museum in Roskilde to learn about Viking history
• Bakken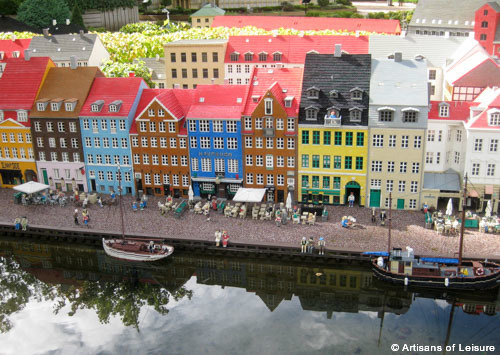 A: Funen:
• The Tinderbox in Odense for pedagogical learning and play themed around a Hans Christian Andersen story
• Odense Zoo 
A: Jutland:
• An overnight trip to Legoland, including an overnight stay in the Hotel LEGOLAND
Q: How about history buffs?
A: • The National Museum of Denmark in Copenhagen
• The Viking Ship Museum and Roskilde Cathedral in Roskilde
• Jelling stones, boulders covered in Viking-era runes that were discovered in the town of Jelling
• Dragor, a seaside fishing village, to learn about how Jews escaped from Denmark to Sweden via fishing boats during World War II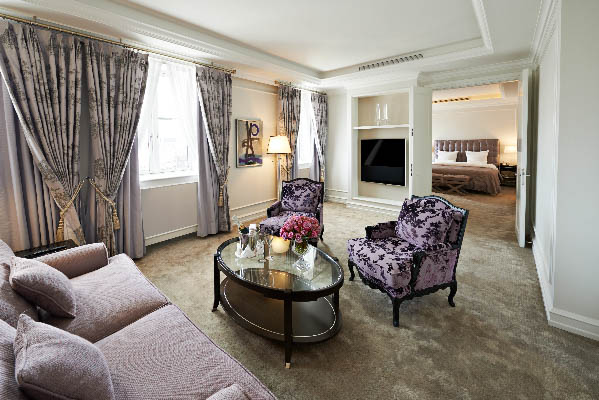 Q: Favorite books about Denmark?
A: • The Year of Living Danishly: Uncovering the Secrets of the World's Happiest Country by Helen Russell. Written by a British expat living in Denmark, it's about all the life lessons she learned while living in Denmark, including the concept of hygge (coziness).
• The Nordic Kitchen: One Year of Family Cooking by Claus Meyer. The newest cookbook from the famous Danish chef and restaurateur.
Q: What are the must-see attractions and experiences in Denmark?
A: • The Little Mermaid
• Rosenborg Castle
• Copenhagen Opera House
• Nyhavn
• Canals and small streets throughout Copenhagen
• Biking through the city and seeing the city as the locals do
• Frederiksborg Castle
• Tasting traditional Danish food
• Christiania
• Ride the futuristic metro. There are no drivers—it is all computer automated.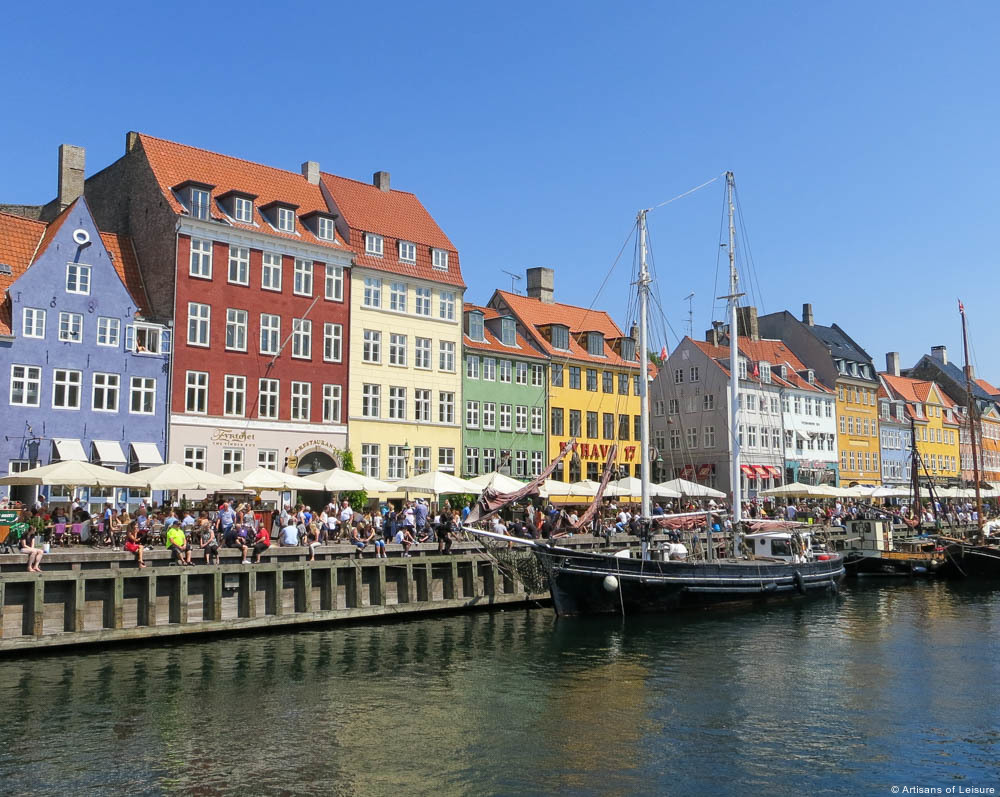 Q: What makes Copenhagen unique?
A: • Hundreds of years of history, beautiful architecture, excellent shopping, a wonderful combination of traditional and innovative food, and wonderful people.
• It is a walkable city. You can also travel around by bicycle, car or public transportation.
Q: Where do you want to travel next?
A: Iceland is at the top of my list. I also hope to get to Peru to hike the Inca Trail.
Q: Best gardens and floral experiences in Denmark
A: • Copenhagen Botanical Garden
• Egeskov Castle gardens
• Tage Andersen Boutique and Gallery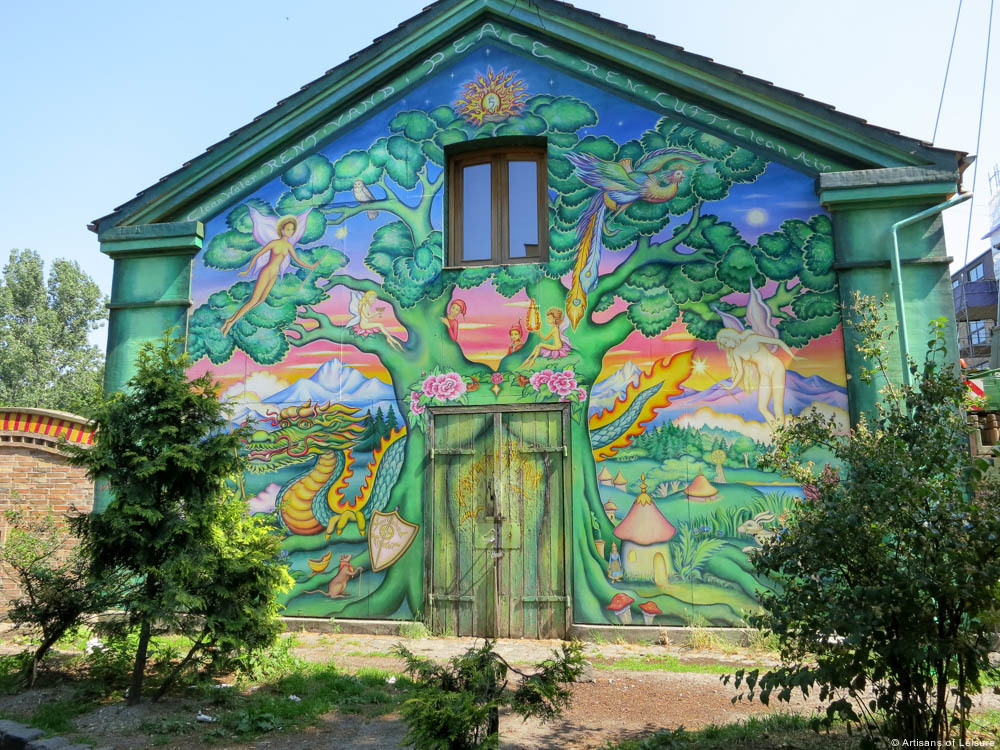 Q: Best views of Copenhagen
A: • Round Tower
• The Tower at Christiansborg Castle
• Sky Bar at AC Hotel Bella Sky
• Sticks 'n' Sushi rooftop restaurant at Tivoli Hotel
• Spiral Tower of Church of Our Savior
Q: Best cafe
A: Paludan Book & Cafe. A fusion of a book store, cafe and restaurant. It's just off the main pedestrian street and perfect for people watching.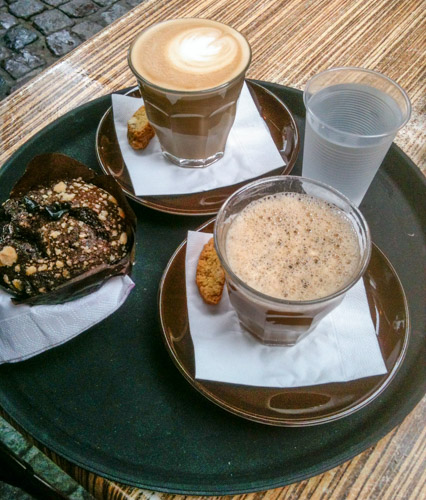 Q: Best breweries
A: • Carlsberg to learn the history of Denmark's most famous beer
• WarPigs, a restaurant and microbrewery by Mikeller brewery, to hang out with the locals and enjoy excellent beer and Texas-style barbecue. Their private dining room is complete with a private waiter and private beer tap.
• Norrebro Brewhouse to enjoy the favorite microbrewery of Copenhagen locals
Q: Best bakery
A: Sankt Peders Bageri in Copenhagen's Latin Quarter. It is the oldest bakery in Copenhagen. They are most famous for their Wednesday special, the snegle (a cinnamon roll). They sell an average of 4,000 every Wednesday!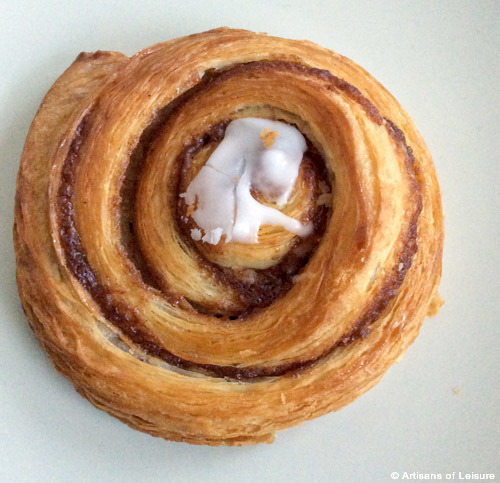 Q: Unique food experience
A: Visit Somods Bolcher to see traditional hard candies made. They make the perfect souvenirs for friends and family at home.
Q: Best cocktail bar
A: Ruby. Consistently voted Copenhagen's best cocktail bar, it's decorated in an Art Deco speakeasy style.
Contact Artisans of Leisure to start planning a private, customized tour of Copenhagen and Denmark and elsewhere in Scandinavia.
Destinations: Denmark, Scandinavia
Tags: antiques, books, breweries, cafes, castles, Christmas, cooking, Copenhagen, Denmark, family travel, food, gardens, ice cream, markets, museums, music, Nordic, porcelain, restaurants, Scandinavia, shopping, theme parks, travel experts, UNESCO