August 17, 2011
Highlights of Our Private Greece Tours
Greece is rich in ancient history, spectacular scenery and luxurious seaside resorts. These images capture some of our favorite destinations and experiences on the mainland and islands.
Athens is the capital of Greece and a must-visit for iconic historical sites such as the Acropolis, home to the Parthenon and other monuments and a UNESCO World Heritage Site.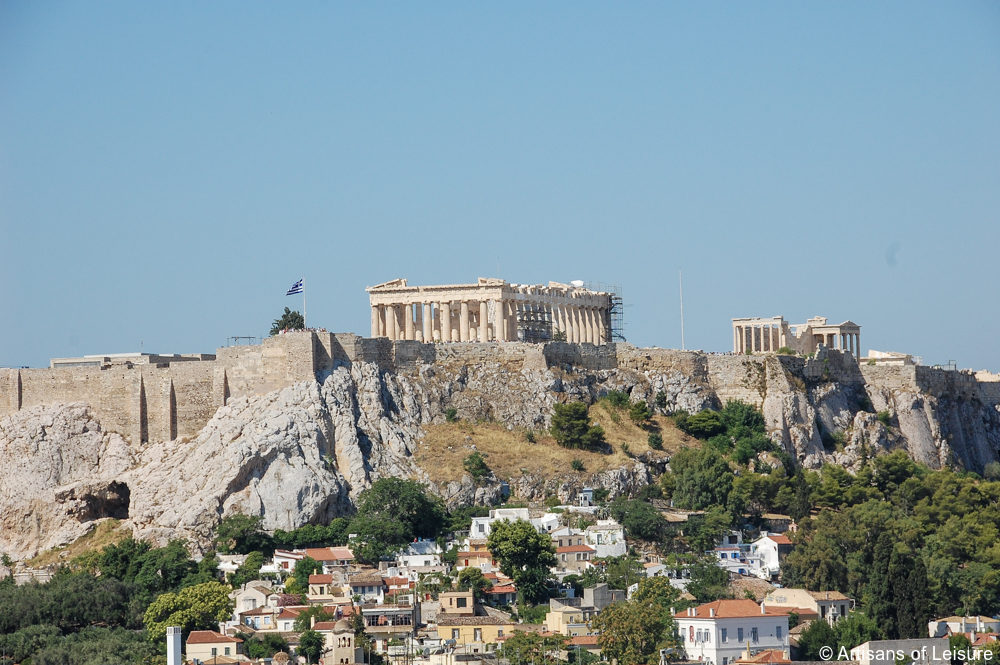 Nearby is the fantastic Acropolis Museum.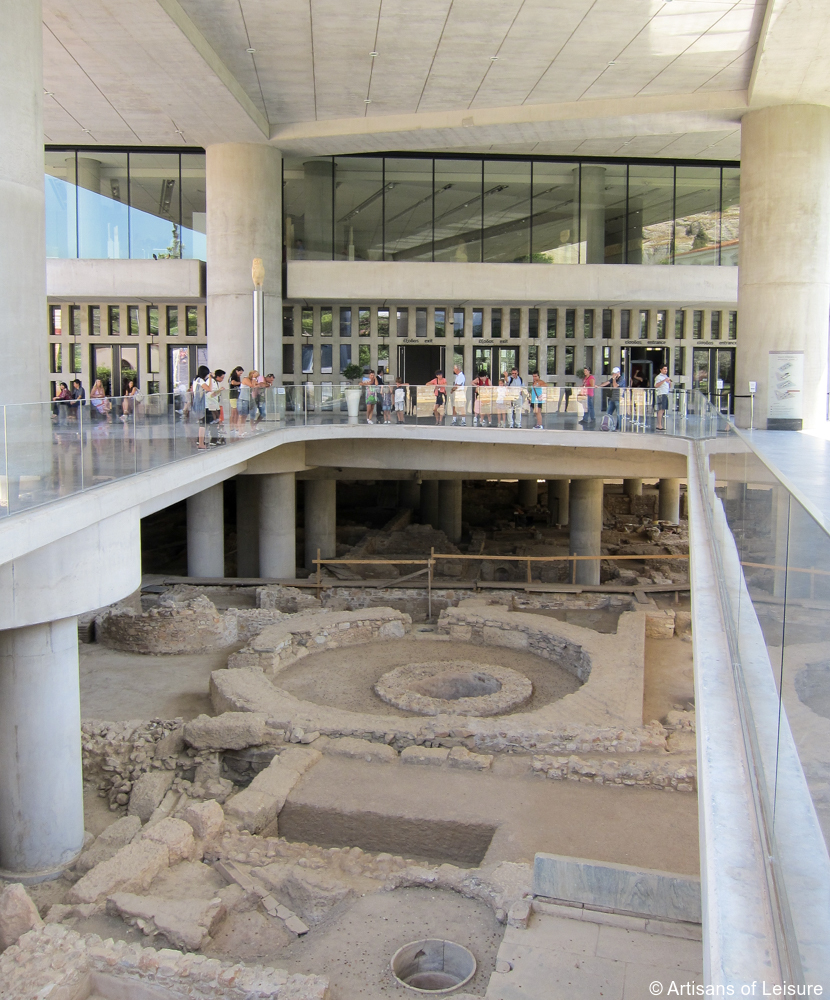 Greek food is fresh and delicious. We especially enjoy horiatiki (Greek salad)…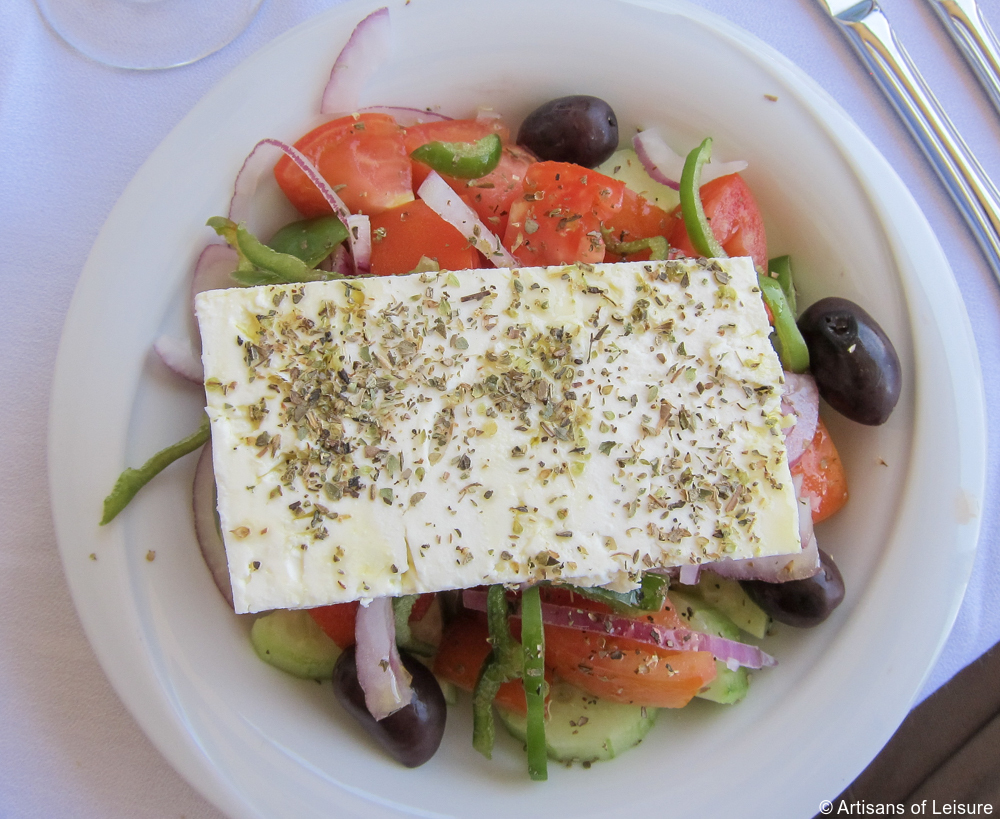 …tzatziki (Greek yogurt with garlic and cucumber) …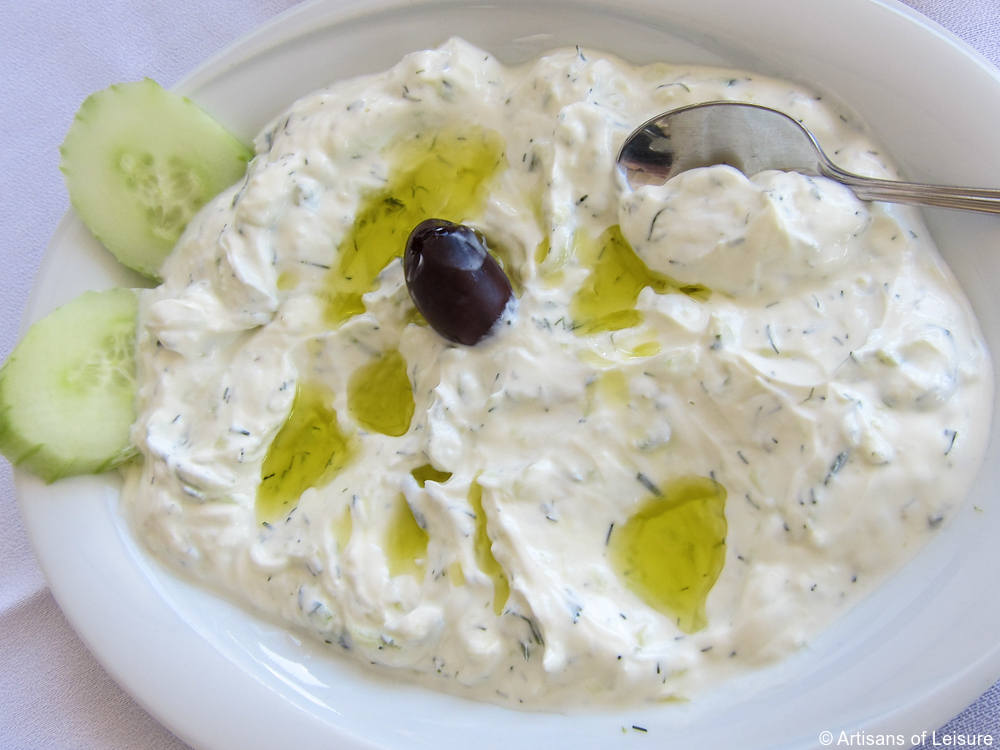 …and traditional beans with greens.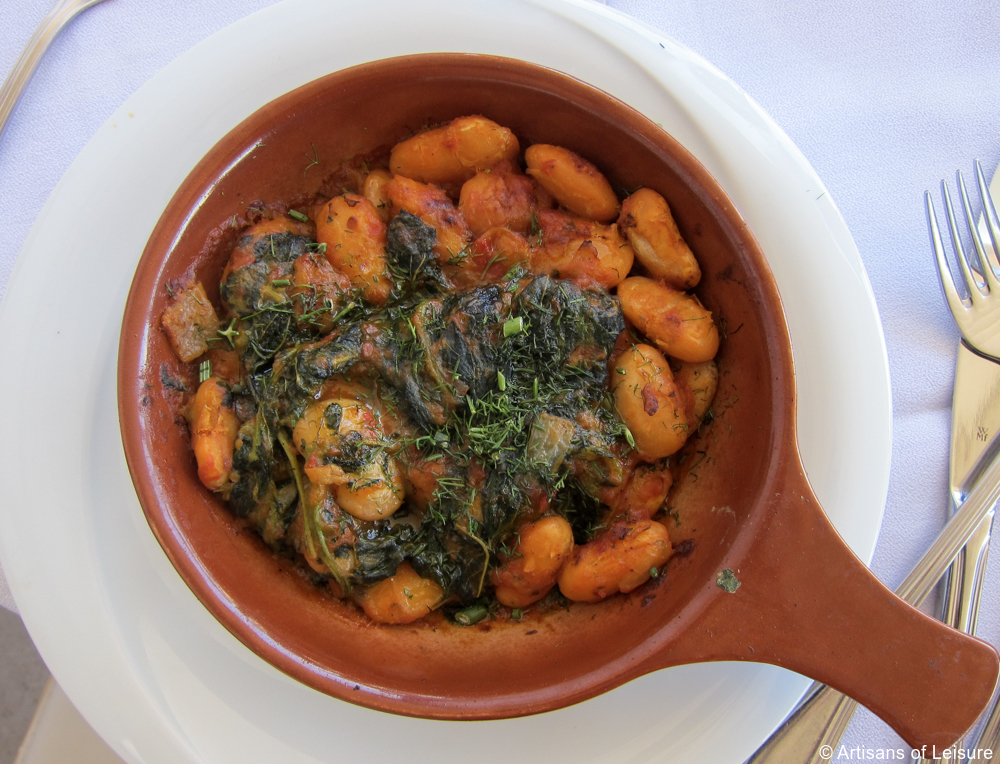 We can arrange for a tour of markets in Athens and insider shopping at favorite antiques shops.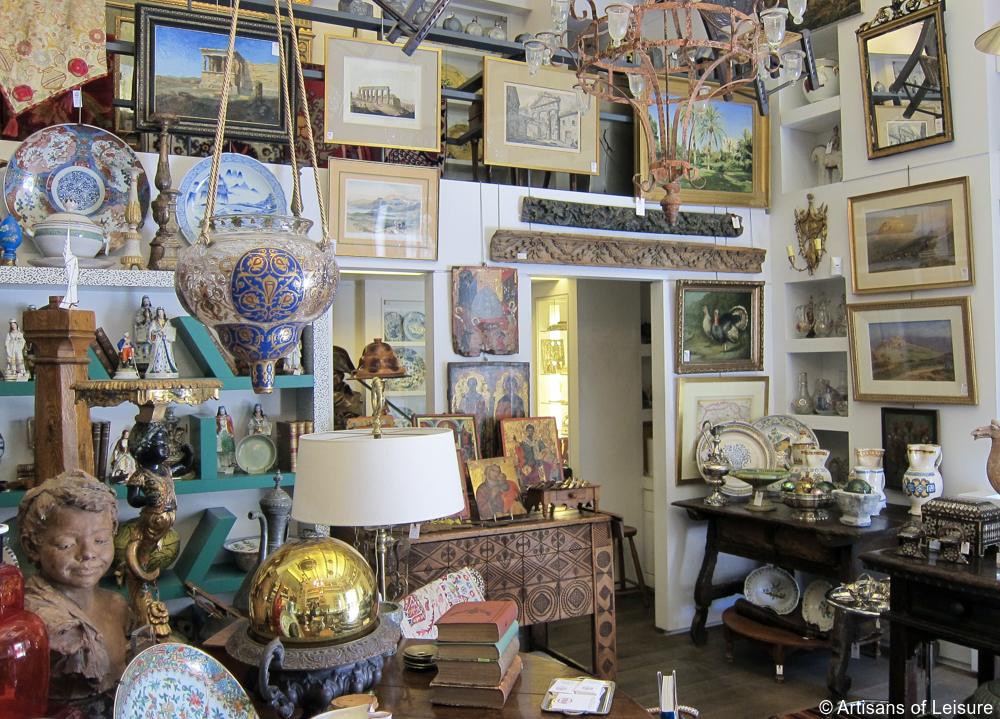 The island of Santorini is a bucket-list destination for many travelers.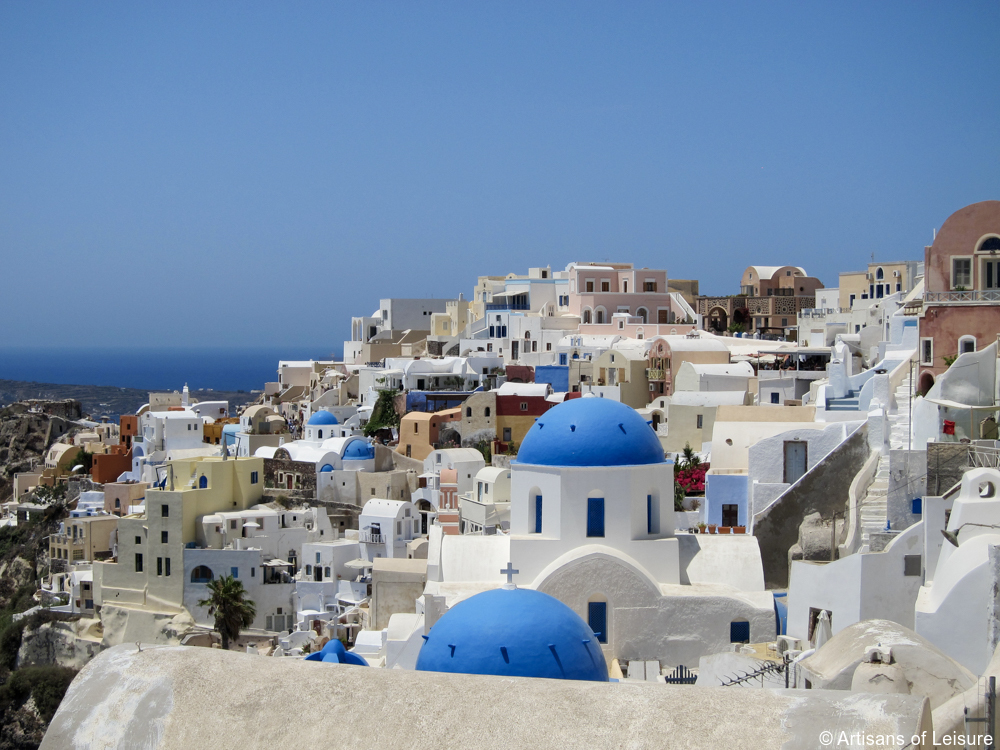 Santorini is renowned for its dramatic landscapes and whitewashed buildings overlooking a volcanic caldera in the Aegean Sea.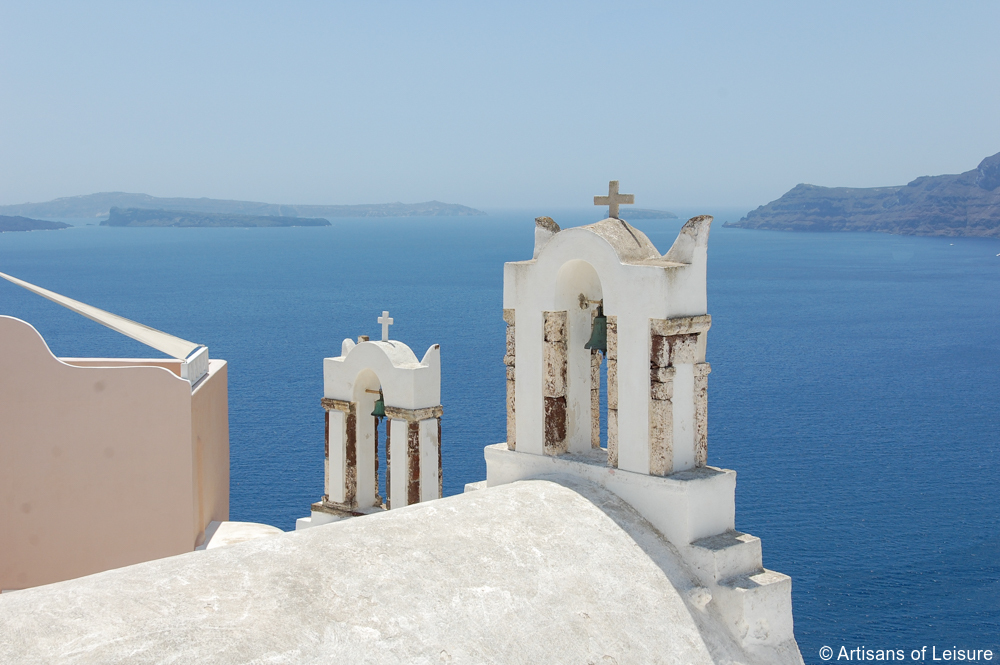 Our private Greece tours feature the best luxury resorts on Santorini, which is part of the Cyclades island group.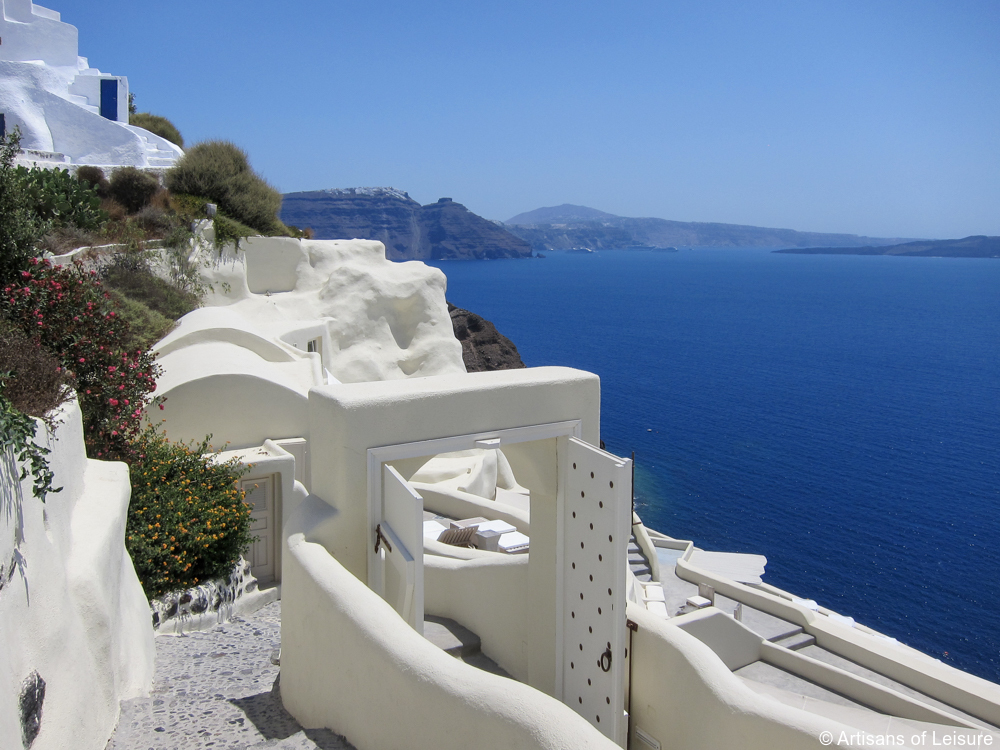 Highlights of touring on Santorini include visiting the Museum of Prehistoric Thira…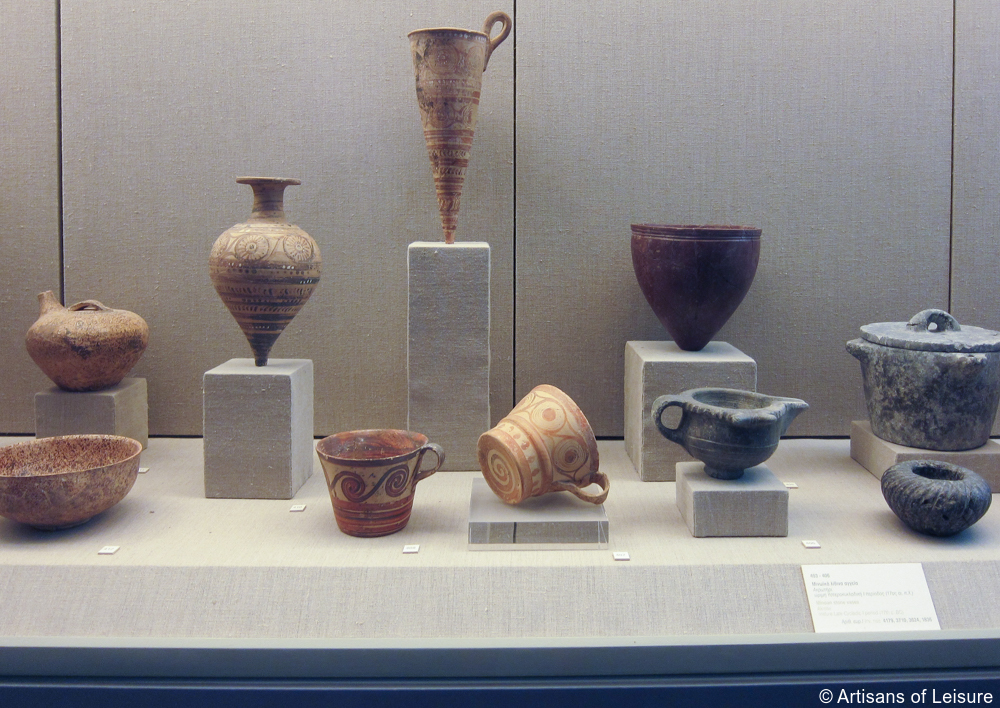 …enjoying a private tasting of unusual local wines…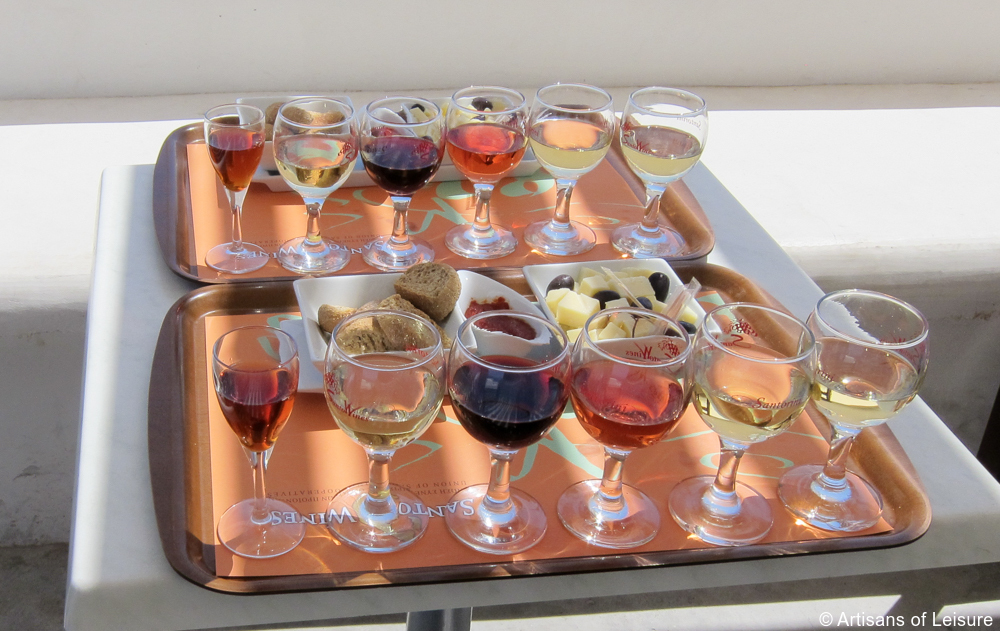 …and relaxing on a black sand beach.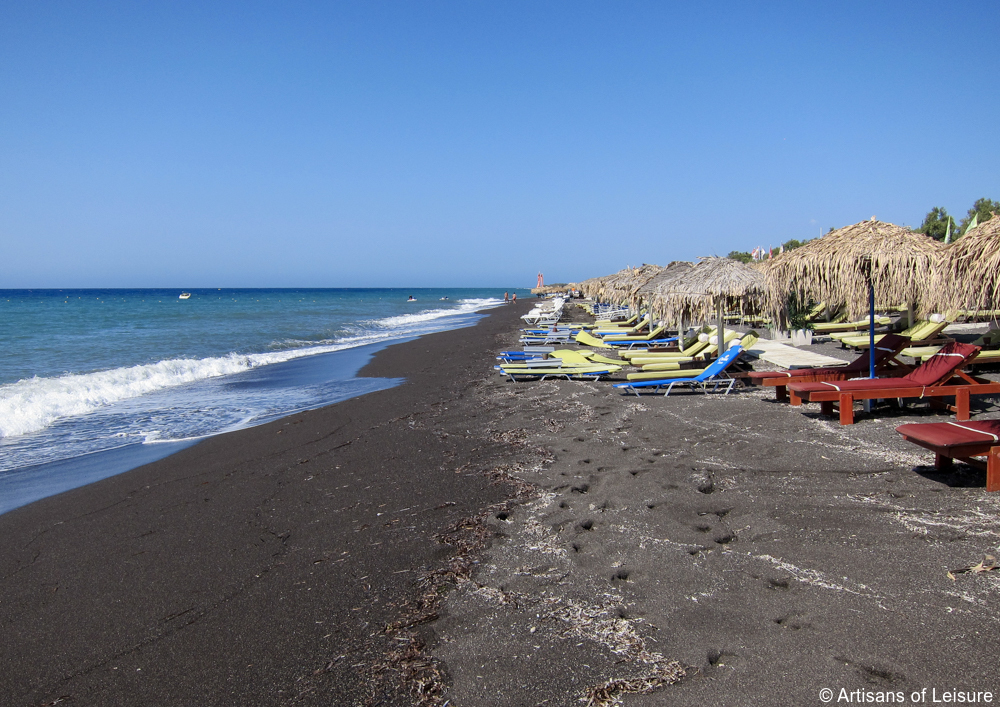 Mykonos is another island in the Cyclades. It's known for whitewashed buildings and ancient windmills.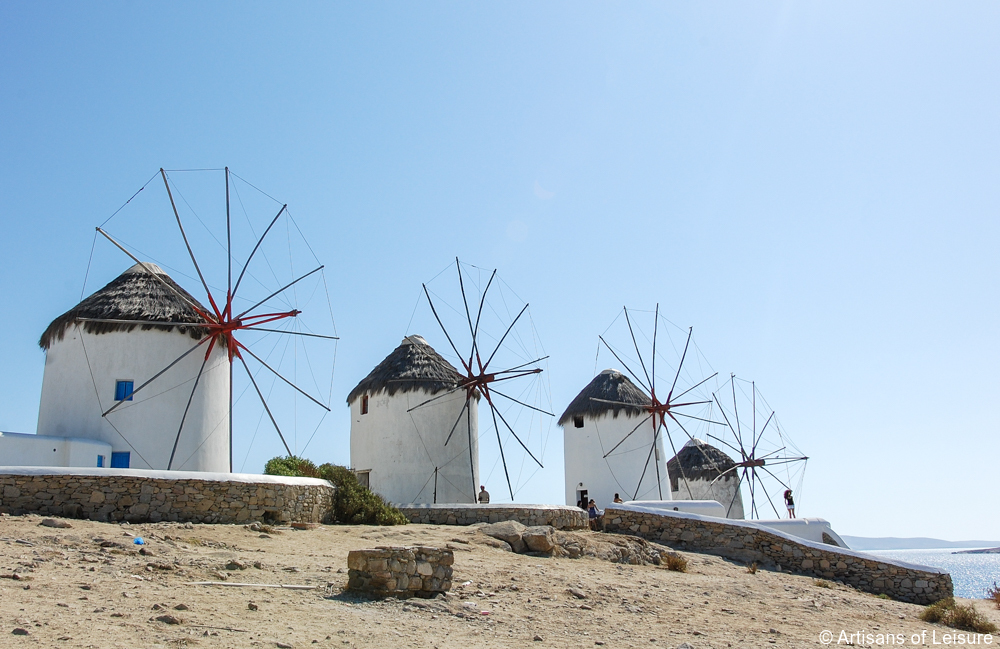 This is the lobby at one of our preferred luxury resorts on Mykonos.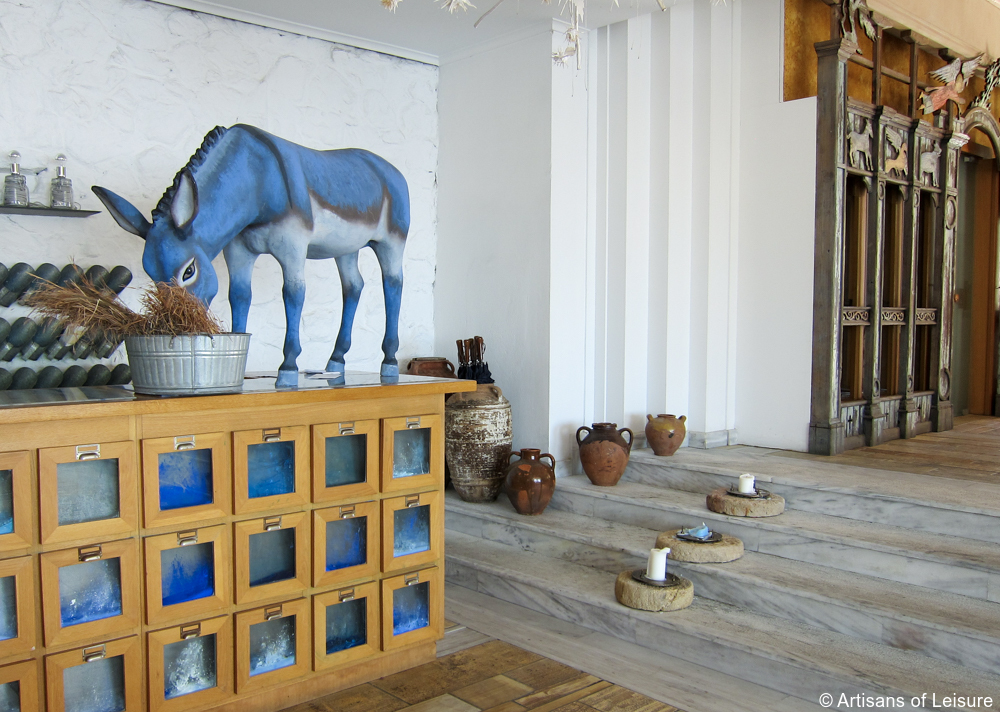 We love dining by the sea on Mykonos and arrange restaurant reservations for our travelers.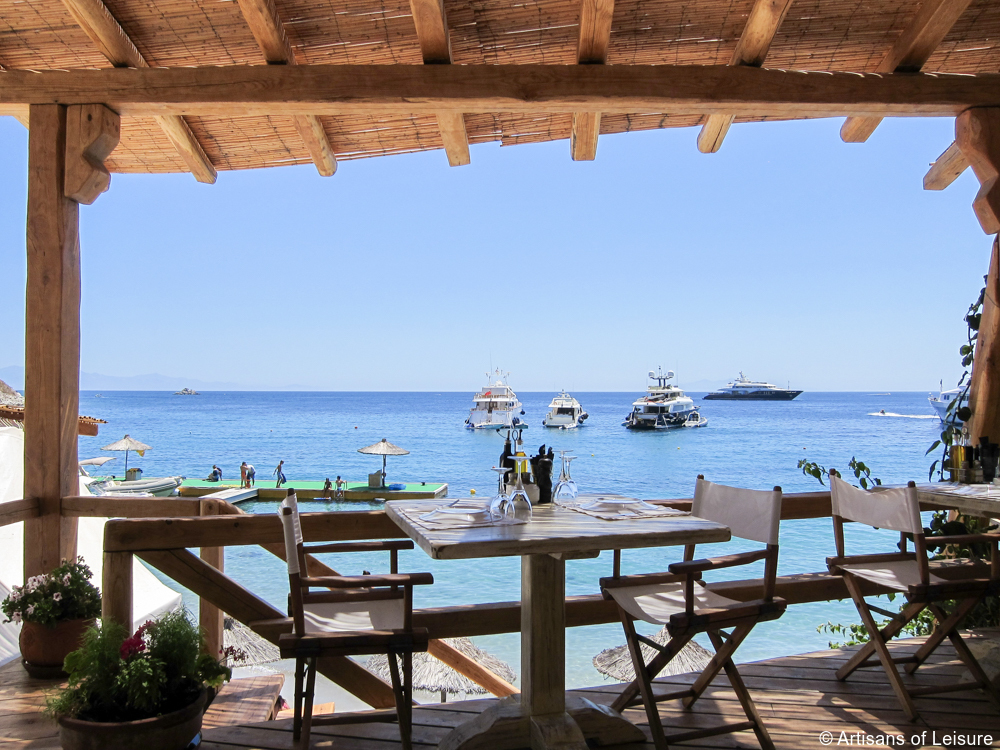 Fresh seafood is a highlight of culinary touring on the Greek islands.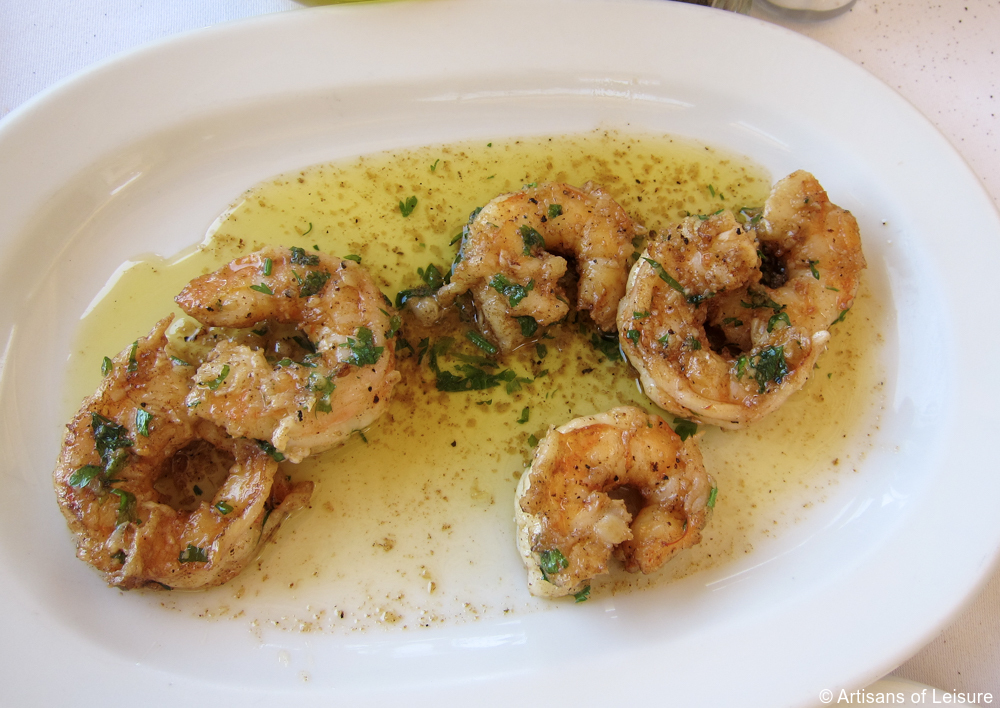 The island of Rhodes is known for its beautiful Old Town. It has Ottoman architecture…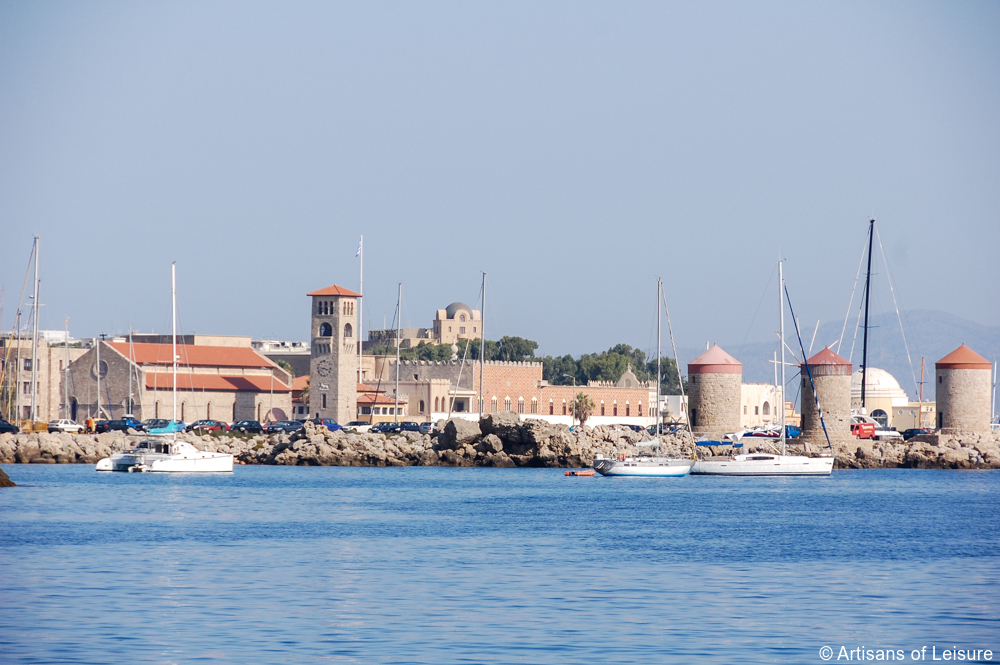 …a historic Jewish quarter…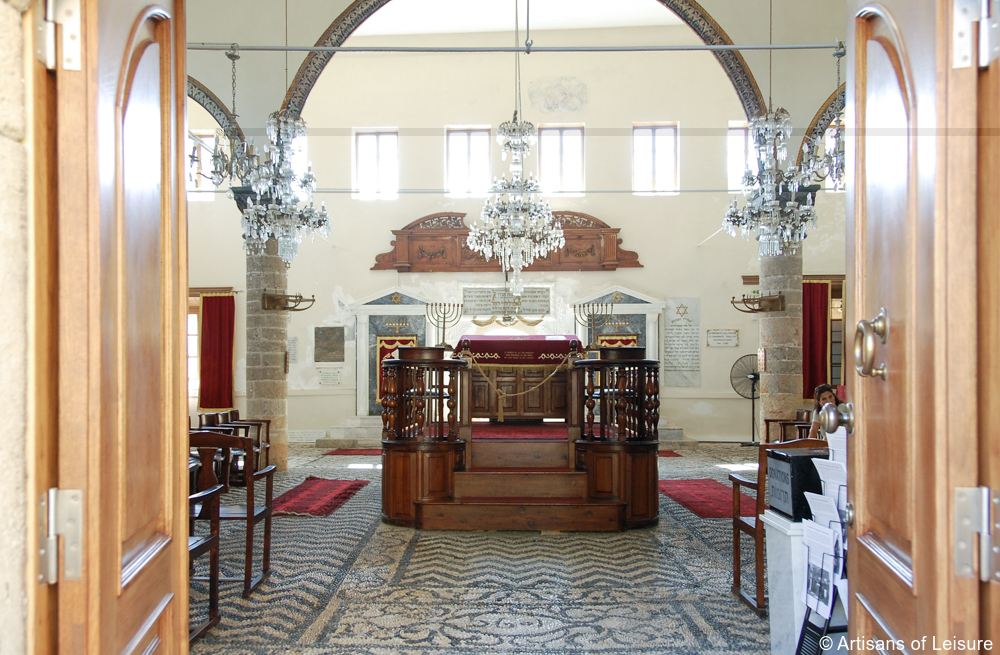 …and medieval town walls. These stone cannonballs are beside the old fortifications.
We always recommend leaving ample time for relaxing on the beach.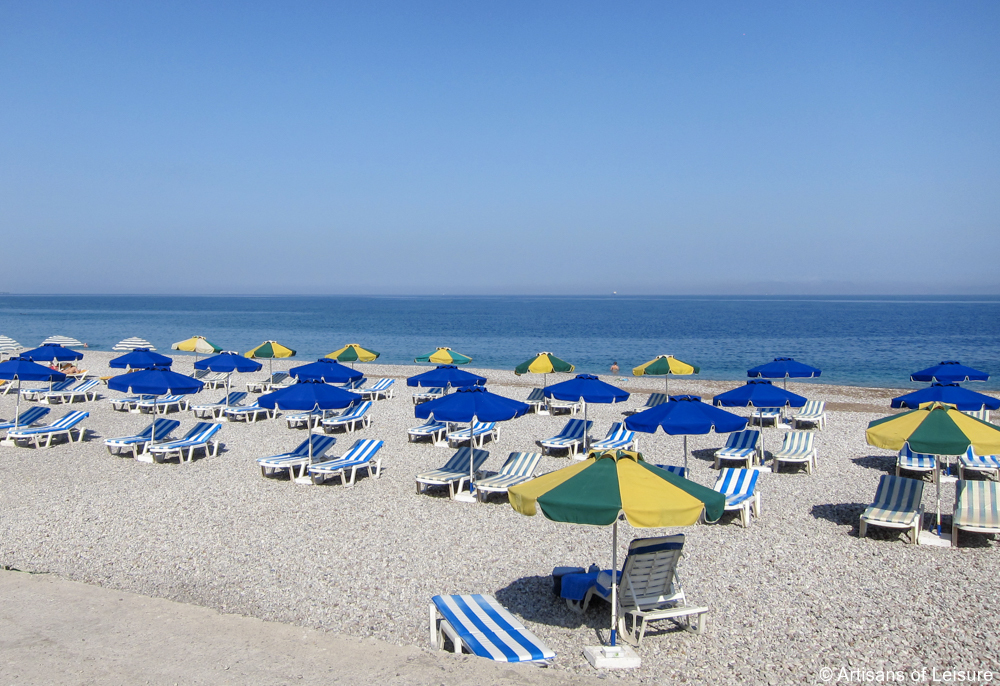 We take travelers to browse interesting local shops for artisanal items such as ceramic beads…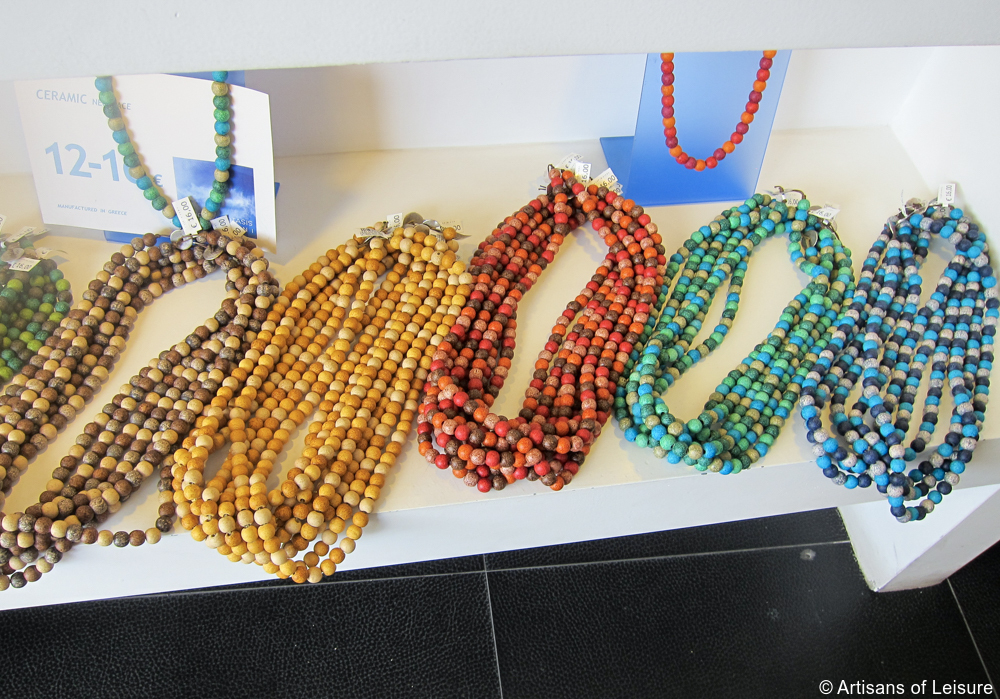 …and shell creations.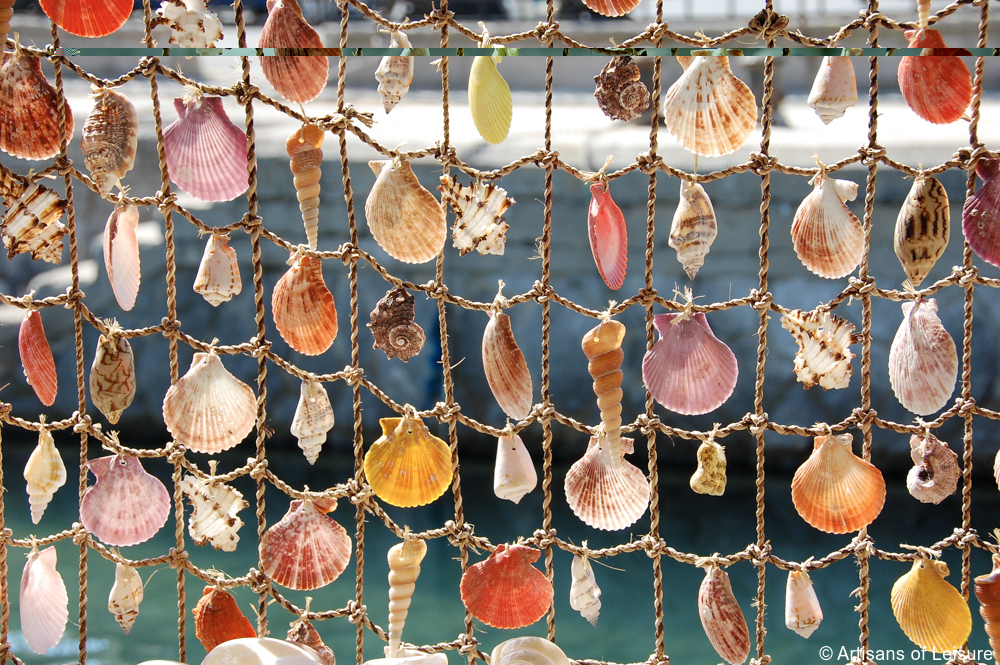 Crete is the largest of the Greek islands. It's known for beautiful beaches, traditional villages and ancient Minoan civilization. We arrange private touring of Crete's cultural and culinary highlights, as well as accommodation at the best seaside resorts on Crete.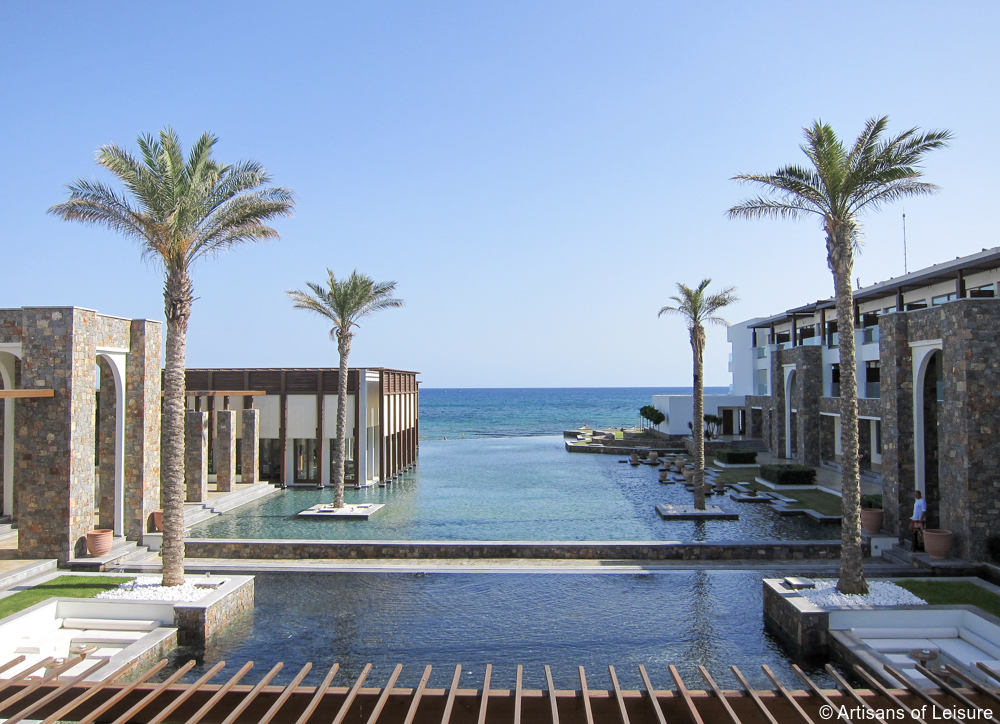 Contact Artisans of Leisure to arrange a private luxury tour of Greece customized to your interests.
Tags: antique shopping, Athens, Crete, food, Greece, Greece luxury resorts, Greece tours, Greek Islands, history, islands, mainland Greece, Mykonos, private Greece tours, Rhodes, ruins, Santorini, Santorini wine tasting, shopping, wine tasting