January 30, 2020
Must Visit: Brief, a Garden Estate in Sri Lanka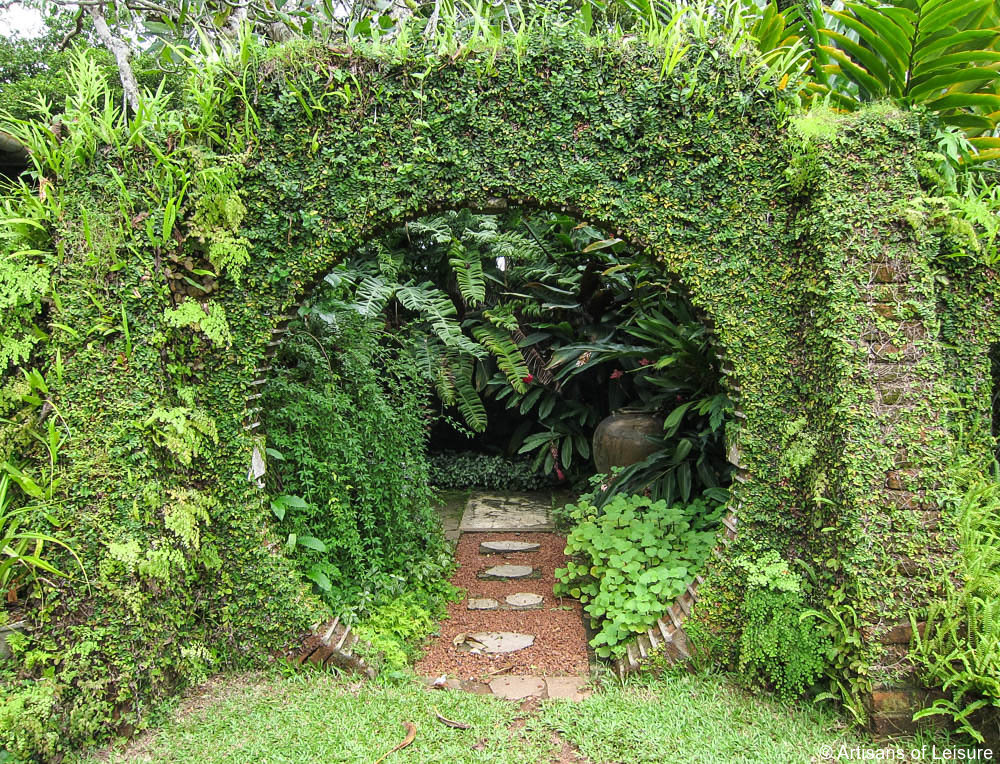 Brief is a beautiful garden estate in Sri Lanka created by landscape architect Bevis Bawa as his private getaway. The older brother of renowned Sri Lankan architect Geoffrey Bawa, Bevis started work on his garden in the 1920s and continued developing it throughout his life, creating a fusion of native vegetation and international garden design influences.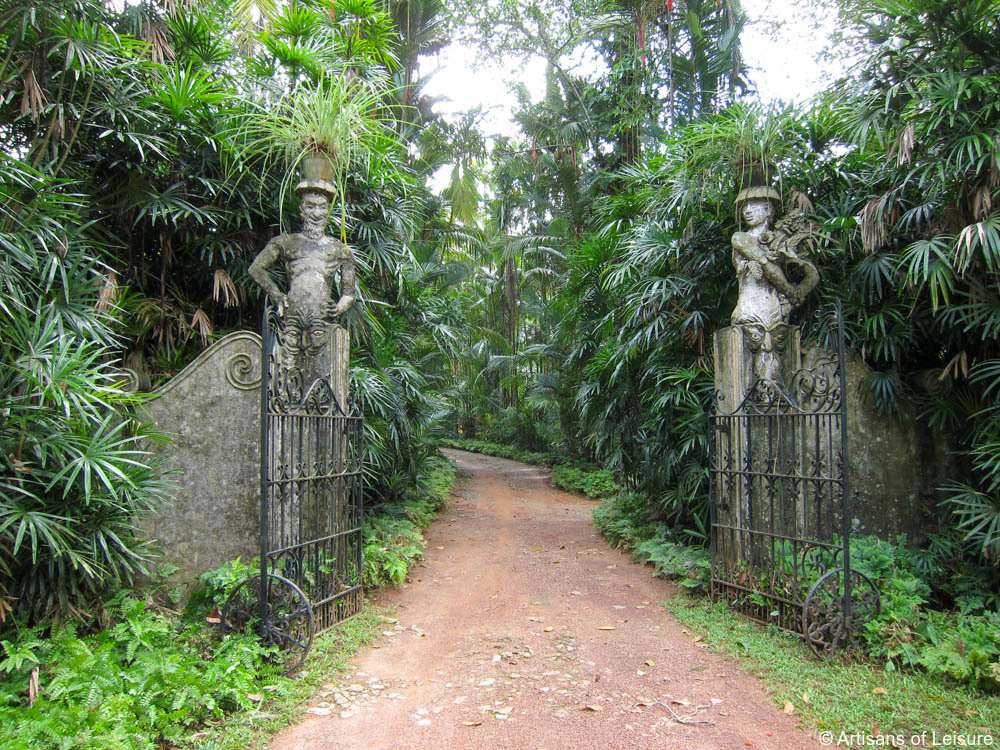 A fanciful stone gate at the entrance to Brief opens onto a narrow drive hemmed in by a dense jungle that creates a sense of seclusion for the intimate complex.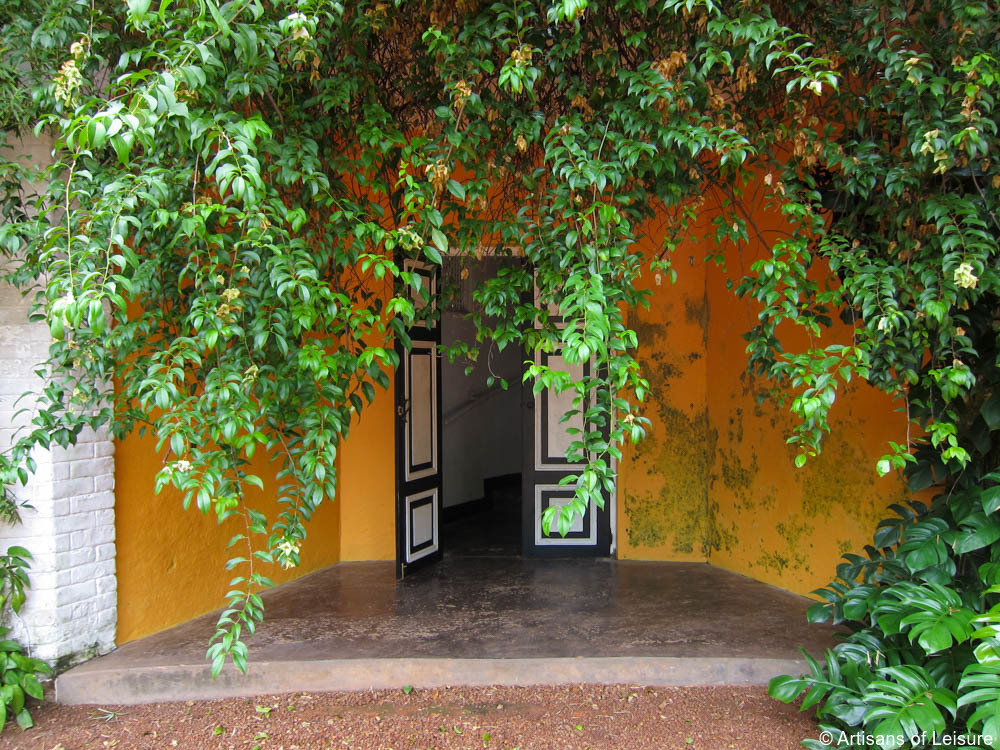 Once inside, the two-acre Brief garden slowly reveals itself as a series of interconnected outdoor rooms surrounding a small house draped in bougainvillea and shaded by a enormous frangipani trees.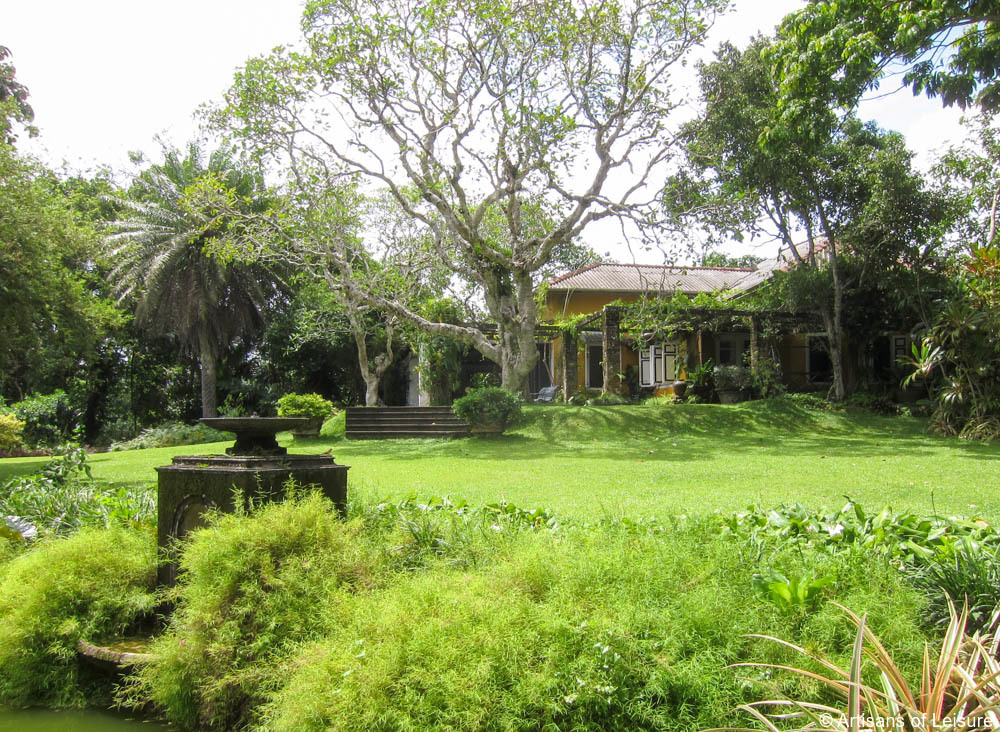 Stone paths and stairways dappled with moss lead to many visual delights.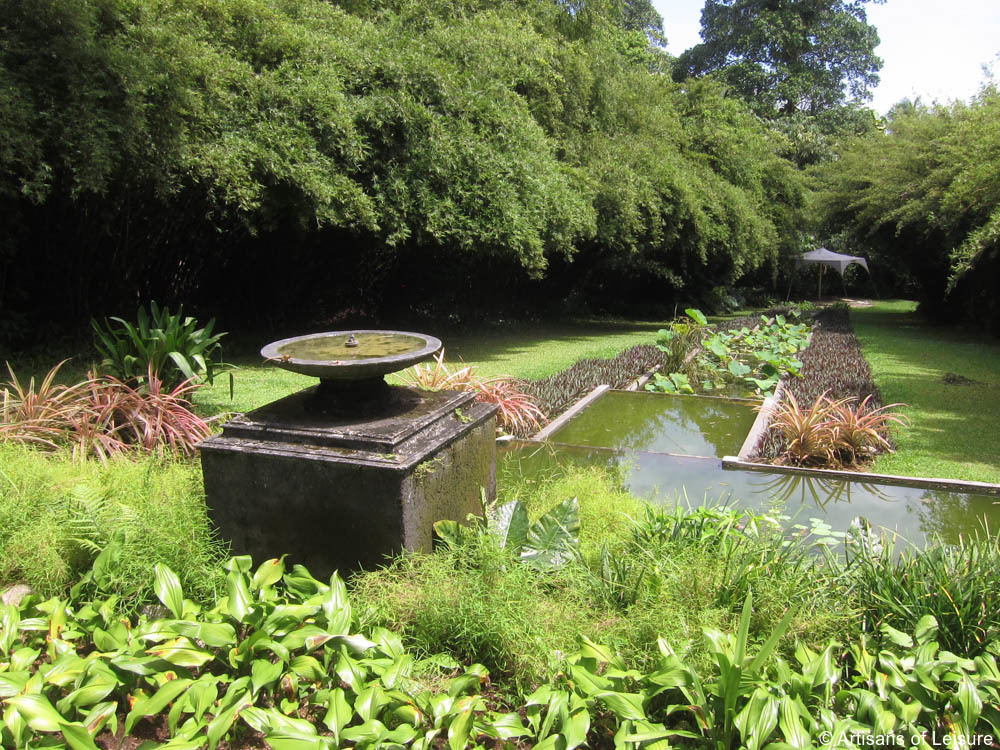 A waterway cascades through stepped lotus pools.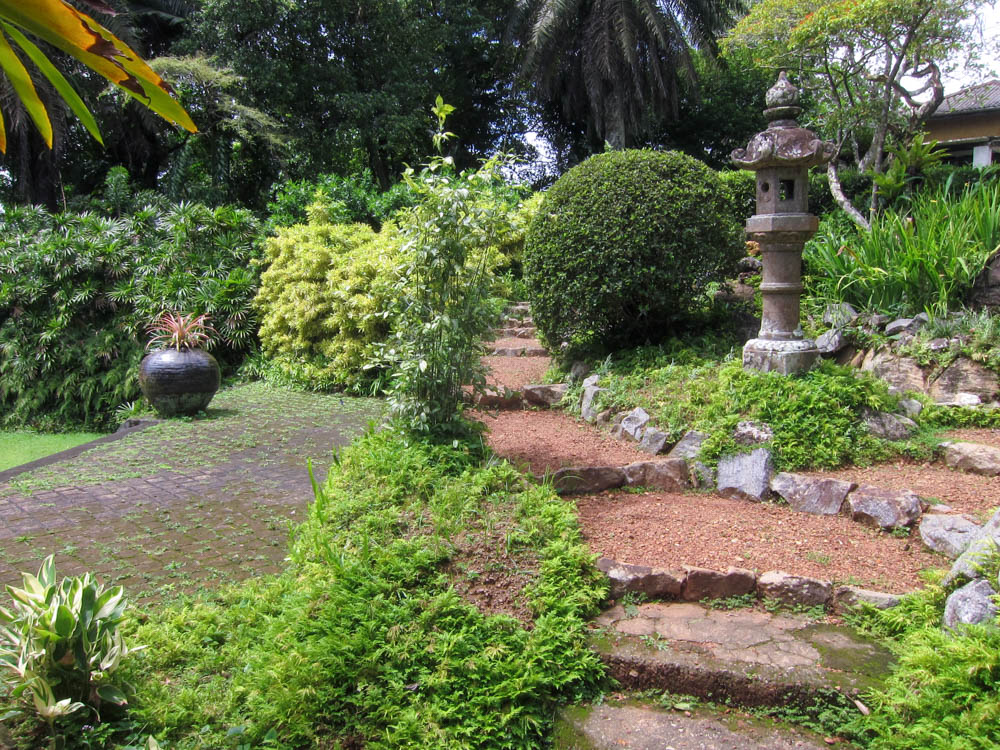 A Japanese stone lantern punctuates a hillside.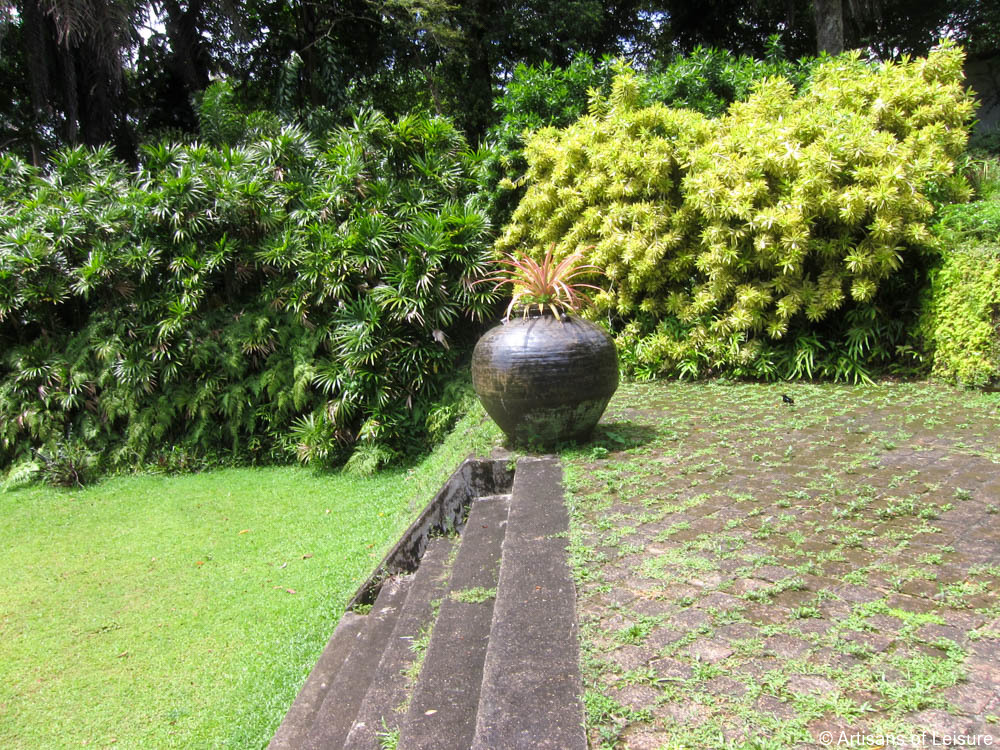 Ceramic vases frame a stairway to a grassy plaza.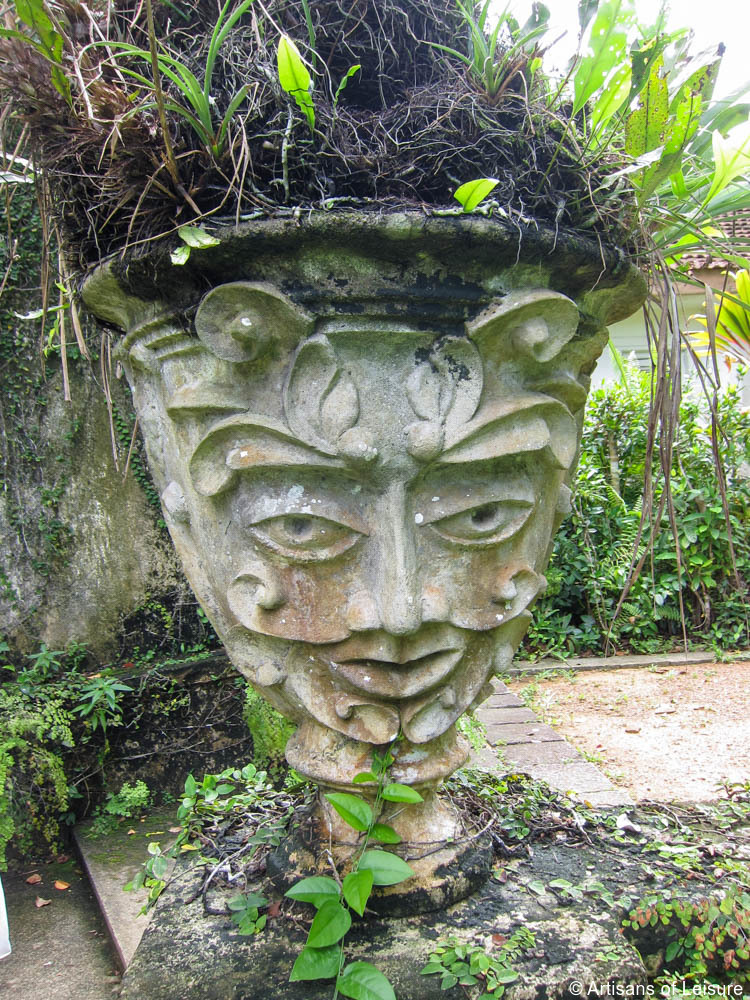 Foliage enhances classically inspired sculptures and busts.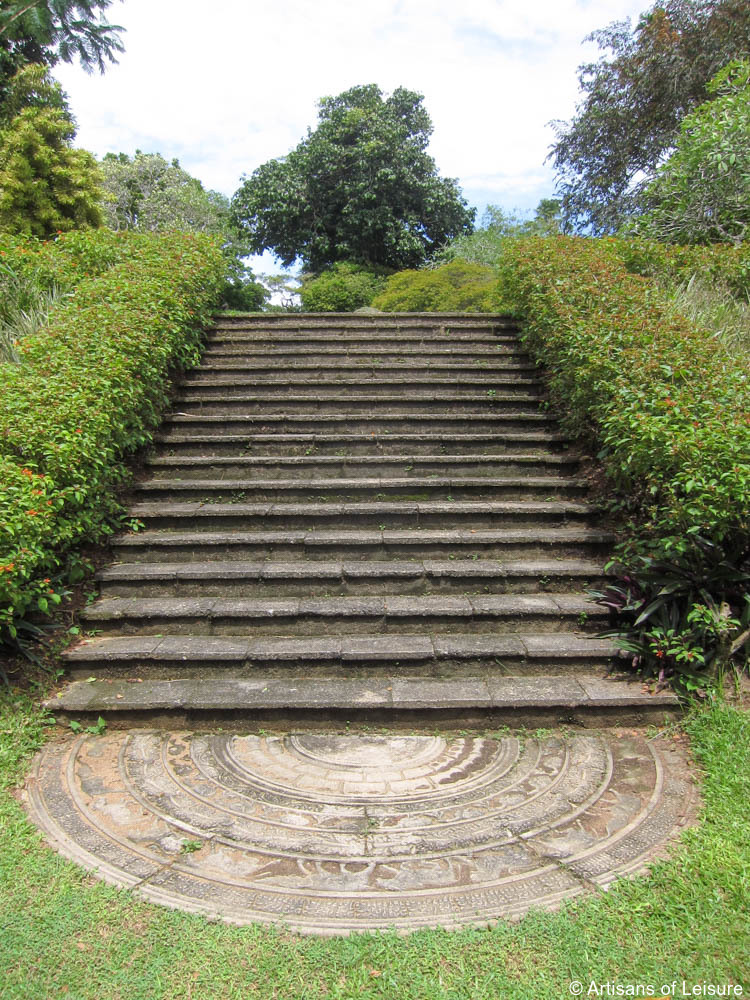 A semicircular moonstone paver (also known as a sandakada pahana) at the base of a staircase recalls the ancient carved moonstones in Sri Lanka's Cultural Triangle.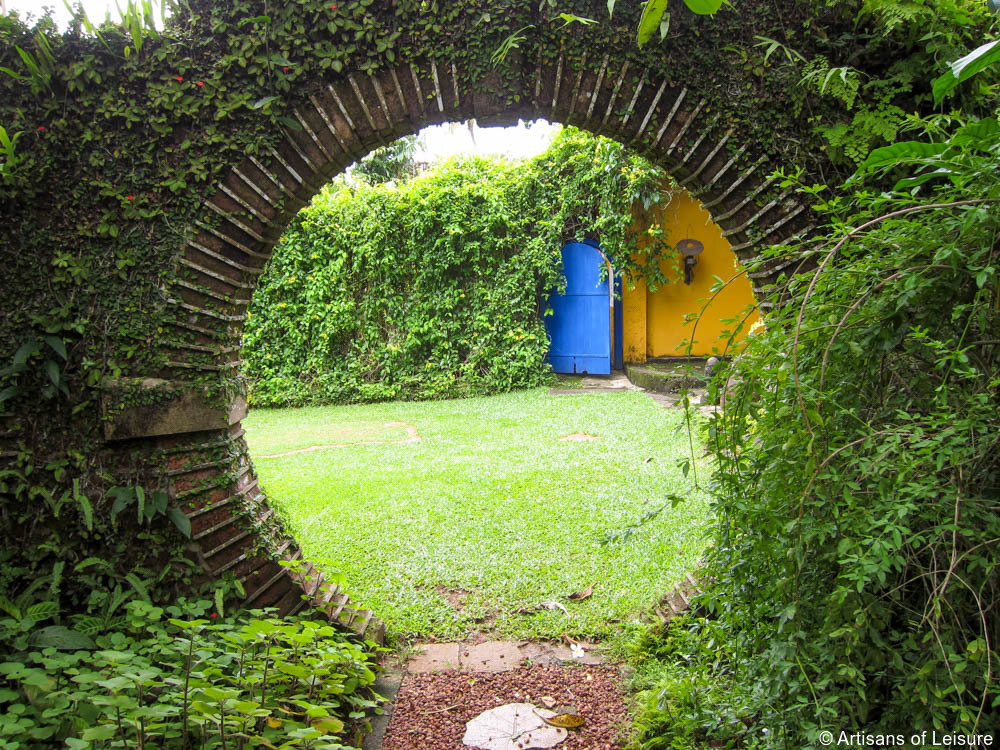 Moon gates lead into spaces that might hold a stone bench or a shady rest spot.
Bevis was known as a charming host. Over the years, he welcomed to Brief members of Sri Lankan high society, as well as international celebrities such as Agatha Christie and Vivien Leigh. Travelers on our private Sri Lanka tours have the opportunity to join their ranks in experiencing this unique, off-the-beaten-path garden and eclectic art-filled bungalow.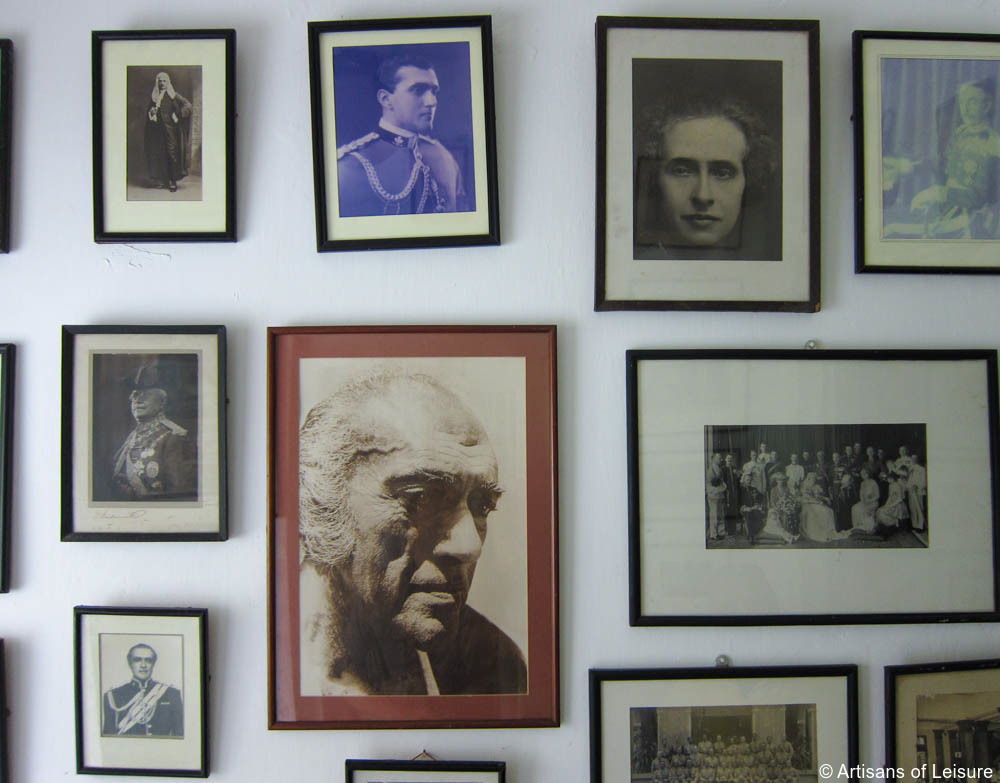 Brief inspired Geoffrey Bawa to create his own garden estate—Lunuganga—in the countryside nearby. Many of our travelers enjoy visiting both Bawa gardens on our private Sri Lanka tours. Contact us to start planning a customized luxury tour of Sri Lanka.
Tags: Asia luxury travel, Bawa, Bevis Bawa, Brief, Brief Garden, garden, garden design, garden history, garden tours, Geoffrey Bawa, landscape architecture, Lunuganga Garden, modern architecture, Sri Lanka, Sri Lanka gardens, Sri Lanka tours, Sri Lanka trips, tropical modernism, water garden