Best of Berlin & Beyond
(6 Days)
Berlin with Potsdam & Dresden
Art & Design Tour of Berlin
(5 Days)
Berlin & Potsdam
Highlights of Germany
(10 Days)
Munich & Neuschwanstein, Romantic Road & Nuremberg, Dresden, Berlin & Potsdam
Luxuries of Southern Germany
(7 Days)
Munich & Neuschwanstein, Baden-Baden & Alsace
Munich & Berlin
(8 Days)
Munich & Neuschwanstein, Berlin & Potsdam
Family Tour of Germany
(10 Days)
Berlin & Potsdam, Munich & Neuschwanstein, Baden-Baden & Alsace
Jewish Tour of Germany
(10 Days)
Munich with Dachau & Nuremberg, Dresden, Berlin with Potsdam & Sachsenhausen
Christmas Markets of Germany
(9 Days)
Munich with Neuschwanstein & Nuremberg, Dresden & Leipzig, Berlin
Castles of Germany
(8 Days)
Munich with Neuschwanstein & Nuremberg, Castle Road (Rothenburg ob der Tauber & Heidelberg), Kronberg with Frankfurt & Burg Eltz
Journey Through Germany
(16 Days)
Hamburg, Berlin & Potsdam, Dresden, Munich & Neuschwanstein, Baden-Baden & Alsace, Frankfurt
Multi-country Tours
Highlights of Austria & Germany
(10 Days)
Vienna, Salzburg & Hallstatt, Munich & Neuschwanstein
Highlights of Berlin & Prague
(8 Days)
Berlin with Potsdam & Dresden, Prague
Art Tour of Berlin & Vienna
(7 Days)
Berlin, Vienna
Christmas Markets of Europe
(15 Days)
Munich & Nuremberg, Salzburg, Vienna, Prague & Dresden, Berlin
Ljubljana, Salzburg & Munich
(10 Days)
Ljubljana with Lake Bled & the Julian Alps, Salzburg & Salzkammergut, Munich
Exclusive Austria, Germany & Switzerland
(16 Days)
Vienna, Salzburg, Munich, Baden-Baden & Colmar, Lucerne, Lausanne
Spa & Wellness Tour of Germany & Switzerland
(10 Days)
Munich, Baden-Baden & Alsace, Lake Geneva

Spa & Wellness Tour of Germany & Switzerland
(10 Days - Departs Daily on a Private Basis)
Munich, Baden-Baden & Alsace, Lake Geneva
This private luxury tour features the cultural highlights of Bavaria and the region around Lake Geneva, charming villages, romantic castles, palaces, gardens, museums, and ample time to relax and rejuvenate in Germany's finest spa town and at one of Switzerland's most luxurious spa resorts.
Begin in Munich, the dynamic capital of Bavaria. Explore the Old Town during a flexible private tour. See the famed Glockenspiel and watch its life-size mechanical figures dance and joust. Stroll interesting shopping streets and squares, and browse the Viktualienmarkt outdoor food market. Visit the Frauenkirche—the symbol of the city—and the Beer and Oktoberfest Museum, if desired. Other touring options include the Residenz (the former royal palace) or the Alte Pinakothek art museum. Upon request, Artisans of Leisure can arrange a private tour of the BMW factory and museum or of the Nymphenburg porcelain factory.
Transfer to Baden-Baden, an elegant spa town in the Black Forest, for three nights at an elegant hotel with a renowned spa and extensive grounds. One day, enjoy a private excursion into nearby Alsace (in France) to visit charming towns such as Strasbourg and/or Colmar and local wineries. During free time in Baden-Baden, enjoy the hotel's many facilities, including a renowned spa and excellent restaurants. Also explore the town's beautiful parks, quaint shops, and excellent museums such as the Museum Frieder Burda.
Conclude in Switzerland at an exclusive, internationally renowned wellness resort on Lake Geneva. During private touring in the surrounding region, visit Chateau de Chillon, Switzerland's most interesting castle, and tour the Lavaux wine region, a UNESCO World Heritage Site of 800-year-old terraced vineyards that skirt the edge of Lake Geneva and offer dramatic views of the Alps. Artisans of Leisure will arrange for you to enjoy exclusive activities such as a private wine tasting and a private chocolate making experience at a local confectioner. Alternatively, tour the Watch Valley, the center of the Swiss watch-making industry, or visit Gruyeres, an atmospheric medieval hill town, and enjoy a tour of a cheese-making workshop and tasting of local cheeses, including the region's renowned Gruyere cheese.
There will also be ample time to relax and rejuvenate with cutting-edge medical treatments in the private clinic and holistic wellness therapies at the award-winning spa.
Itinerary Overview
Day 1

Arrive Munich, Germany
Private arrival transfer to hotel for 2 nights

Day 2

Munich
Full-day private tour

Day 3

Munich – Baden-Baden
Private transfer to spa hotel for 3 nights, with stops at historic towns en route

Day 4

Baden-Baden
At leisure

Day 5

Baden-Baden & Alsace (France)
Full-day private excursion

Day 6

Baden-Baden – Lake Geneva, Switzerland
Private transfer to spa resort for 4 nights

Day 7

Lake Geneva & environs
At leisure

Day 8
Lake Geneva
Full-day private excursion
Day 9
Lake Geneva
At leisure
Day 10
Lake Geneva – Depart Geneva
Private airport transfer
Hotels
| | |
| --- | --- |
| Munich: | Mandarin Oriental, Munich |
| Baden-Baden: | Brenners Park-Hotel & Spa |
| Lake Geneva: | La Reserve Geneve Hotel, Spa & Villas (Clinique La Prairie can also be booked – supplement applies) |
Cost
| | |
| --- | --- |
| $16,600 | Per person (double occupancy) |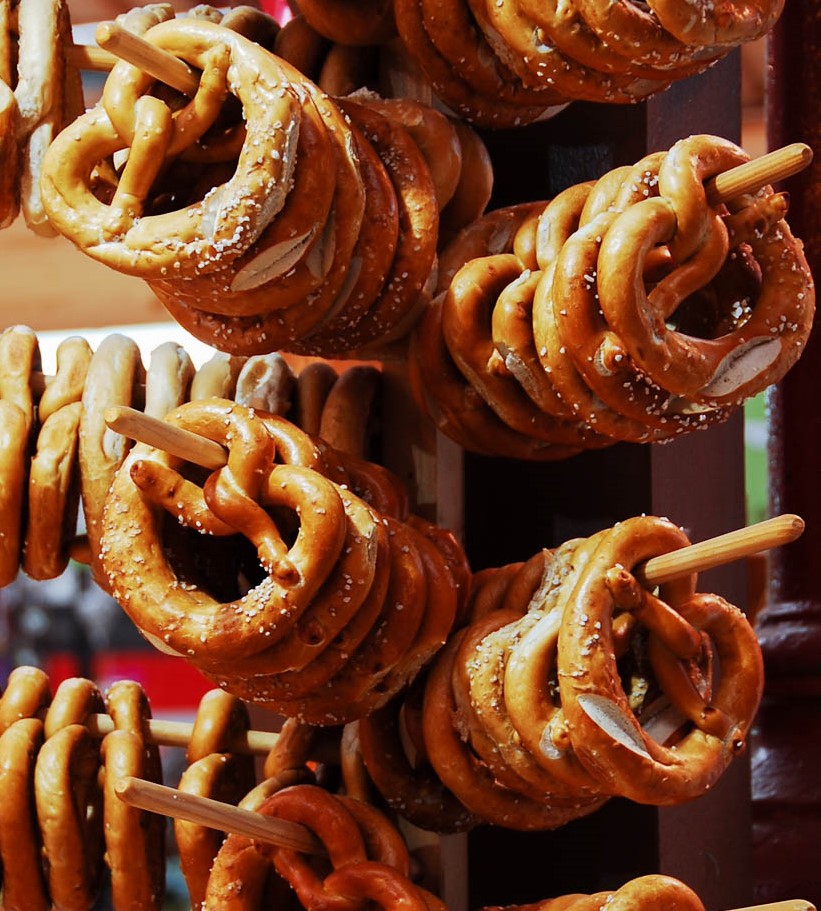 Best of Berlin & Beyond
(6 Days)
Berlin with Potsdam & Dresden
Art & Design Tour of Berlin
(5 Days)
Berlin & Potsdam
Highlights of Germany
(10 Days)
Munich & Neuschwanstein, Romantic Road & Nuremberg, Dresden, Berlin & Potsdam
Luxuries of Southern Germany
(7 Days)
Munich & Neuschwanstein, Baden-Baden & Alsace
Munich & Berlin
(8 Days)
Munich & Neuschwanstein, Berlin & Potsdam
Family Tour of Germany
(10 Days)
Berlin & Potsdam, Munich & Neuschwanstein, Baden-Baden & Alsace
Jewish Tour of Germany
(10 Days)
Munich with Dachau & Nuremberg, Dresden, Berlin with Potsdam & Sachsenhausen
Christmas Markets of Germany
(9 Days)
Munich with Neuschwanstein & Nuremberg, Dresden & Leipzig, Berlin
Castles of Germany
(8 Days)
Munich with Neuschwanstein & Nuremberg, Castle Road (Rothenburg ob der Tauber & Heidelberg), Kronberg with Frankfurt & Burg Eltz
Journey Through Germany
(16 Days)
Hamburg, Berlin & Potsdam, Dresden, Munich & Neuschwanstein, Baden-Baden & Alsace, Frankfurt
Multi-country Tours
Highlights of Austria & Germany
(10 Days)
Vienna, Salzburg & Hallstatt, Munich & Neuschwanstein
Highlights of Berlin & Prague
(8 Days)
Berlin with Potsdam & Dresden, Prague
Art Tour of Berlin & Vienna
(7 Days)
Berlin, Vienna
Christmas Markets of Europe
(15 Days)
Munich & Nuremberg, Salzburg, Vienna, Prague & Dresden, Berlin
Ljubljana, Salzburg & Munich
(10 Days)
Ljubljana with Lake Bled & the Julian Alps, Salzburg & Salzkammergut, Munich
Exclusive Austria, Germany & Switzerland
(16 Days)
Vienna, Salzburg, Munich, Baden-Baden & Colmar, Lucerne, Lausanne
Spa & Wellness Tour of Germany & Switzerland
(10 Days)
Munich, Baden-Baden & Alsace, Lake Geneva

I can't tell you how much we enjoyed our trip to Germany, it was fabulous. The guide was fabulous. The hotels were wonderful…we felt like royalty.
~ K.T., Albany, NY
Our Switzerland, Austria and Germany trip was an incredible experience for me and my son. Everything was five star and amazing. Thank you!
~ J.K., Scottsdale, AZ
My clients had a fabulous trip to Austria and Germany. Their guides were exceptional in each location. Your attention to detail was perfect.
~ P.L., Phoenixville, PA (travel agent)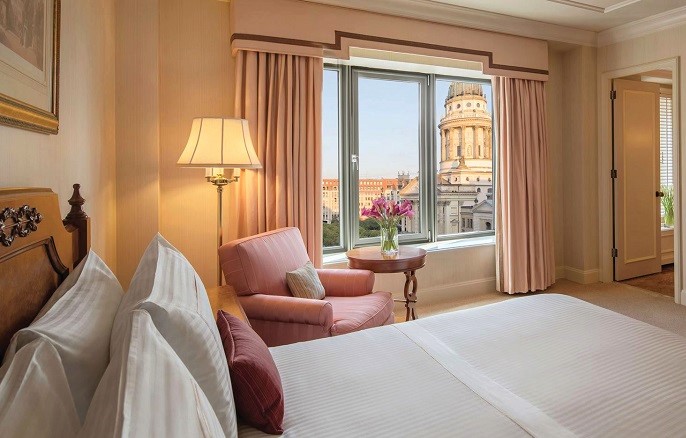 Recommended by:
Departures
Conde Nast Traveler
The New York Times
Wall Street Journal
Travel + Leisure
Town & Country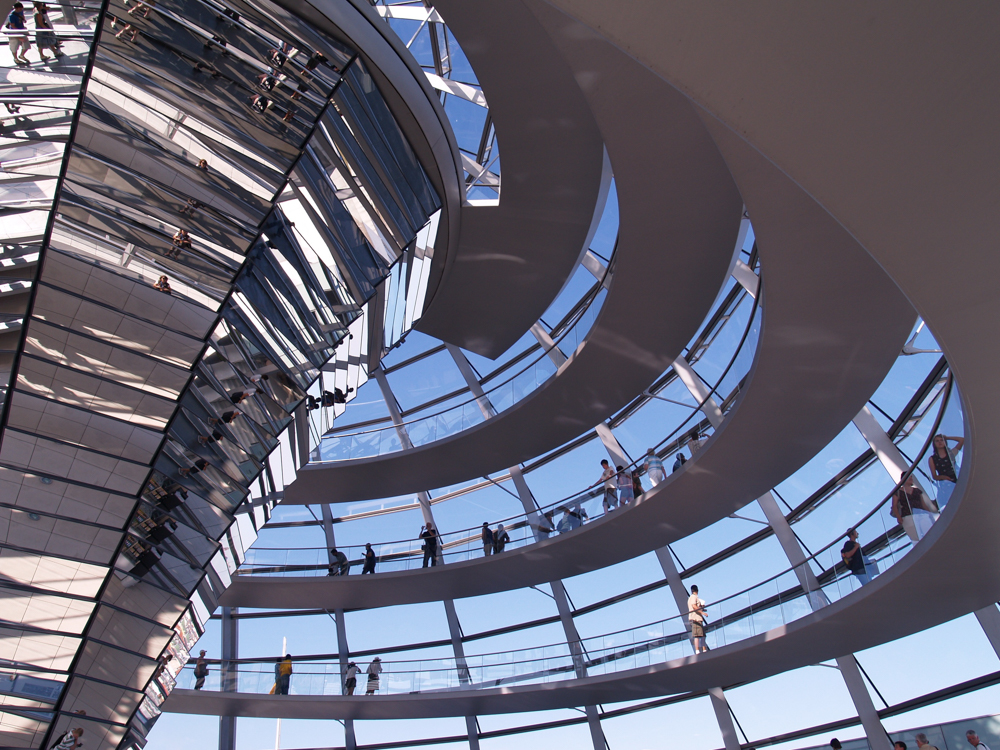 Hot Springs, Culture & Luxury in Baden-Baden, Germany
Favorite Christmas Markets in Europe
Munich: Quintessential Germany
Iconic Image: Neuschwanstein Castle
The Oberammergau Passion Play in Bavaria, Germany
Another Reason to Visit Germany: The Food
Just Back: Austria, Germany & Switzerland
Potsdam: A Perfect Day Trip from Berlin