July 15, 2021
Iconic Image: Neuschwanstein Castle in Germany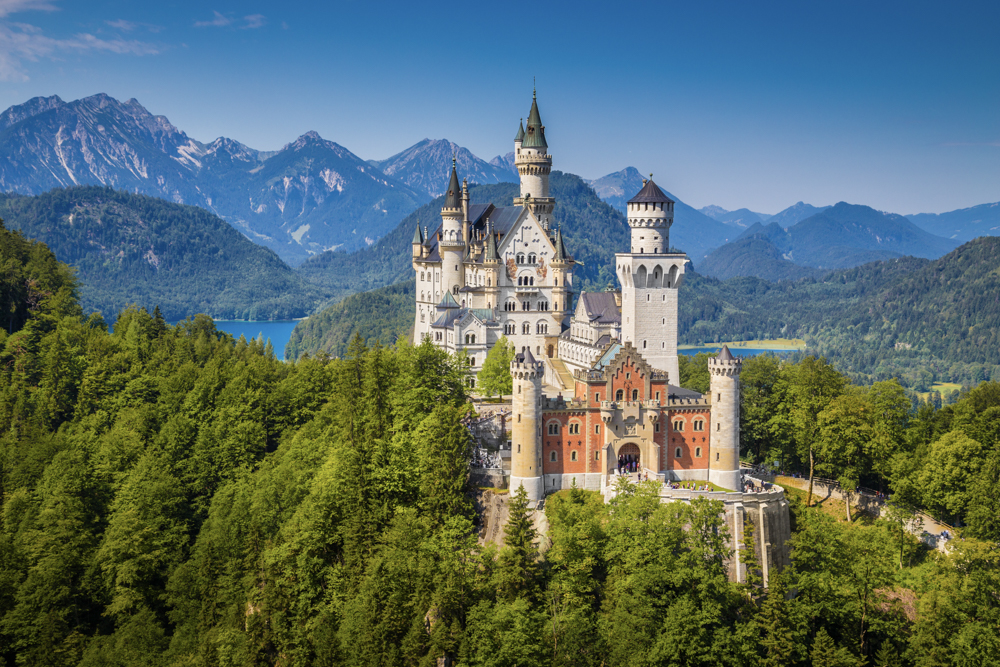 Neuschwanstein Castle is a storybook vision of romantic towers and turrets in the Bavarian Alps of southern Germany.
One of the most famous castles in the world, Neuschwanstein has inspired millions of visitors over the years, including Walt Disney, who based his own Sleeping Beauty Castle at Disneyland on the German schloss (castle).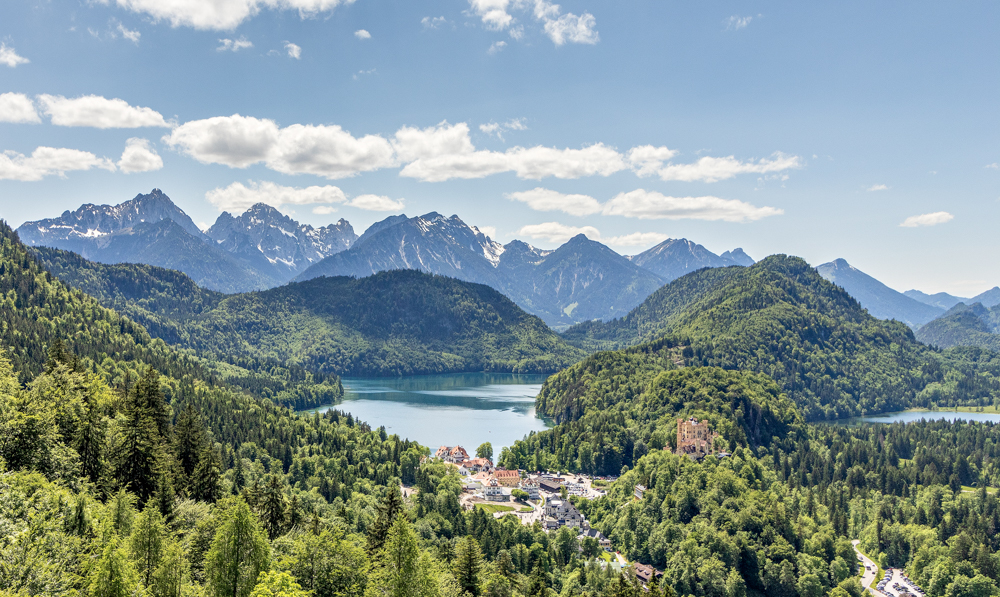 King Ludwig II of Bavaria constructed the fairy-tale Neuschwanstein as a private retreat in the late 19th century. Ludwig selected the dramatic hilltop location and created the medieval look of Neuschwanstein with the assistance of a set designer rather than an architect. The structure and decoration of Neuschwanstein embody Ludwig's love for medieval legends and the operas of Richard Wagner.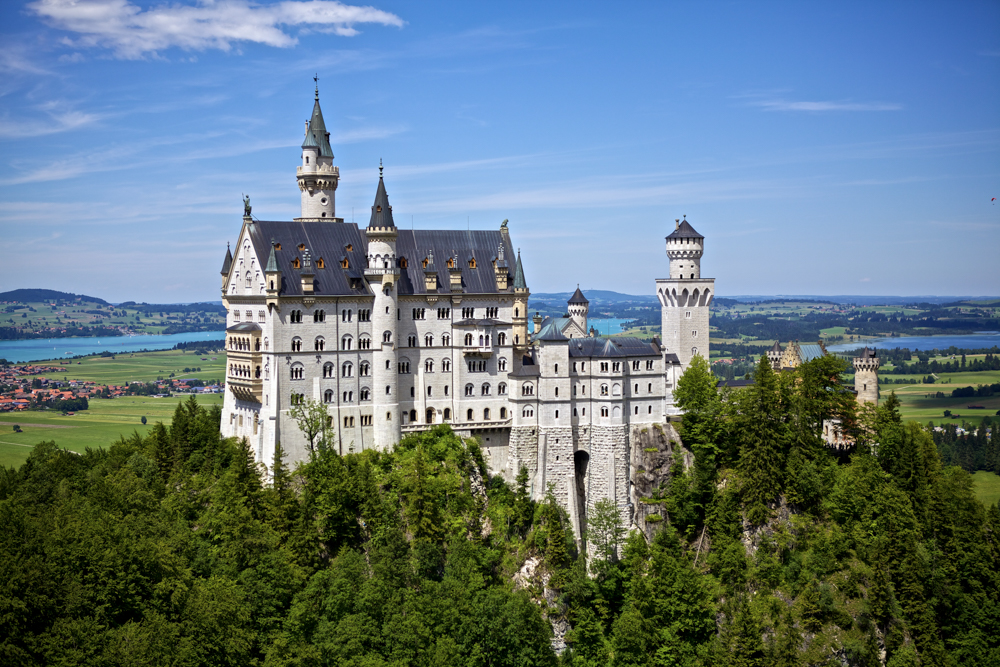 The enigmatic Ludwig died under mysterious circumstances in 1886. Of the 200-plus rooms planned for the castle, only a handful were completed, but they hint at the opulence he planned for his aerie.
Among the highlights of the interior are the Throne Hall, a two-story Byzantine-inspired space of glittering gold mosaics…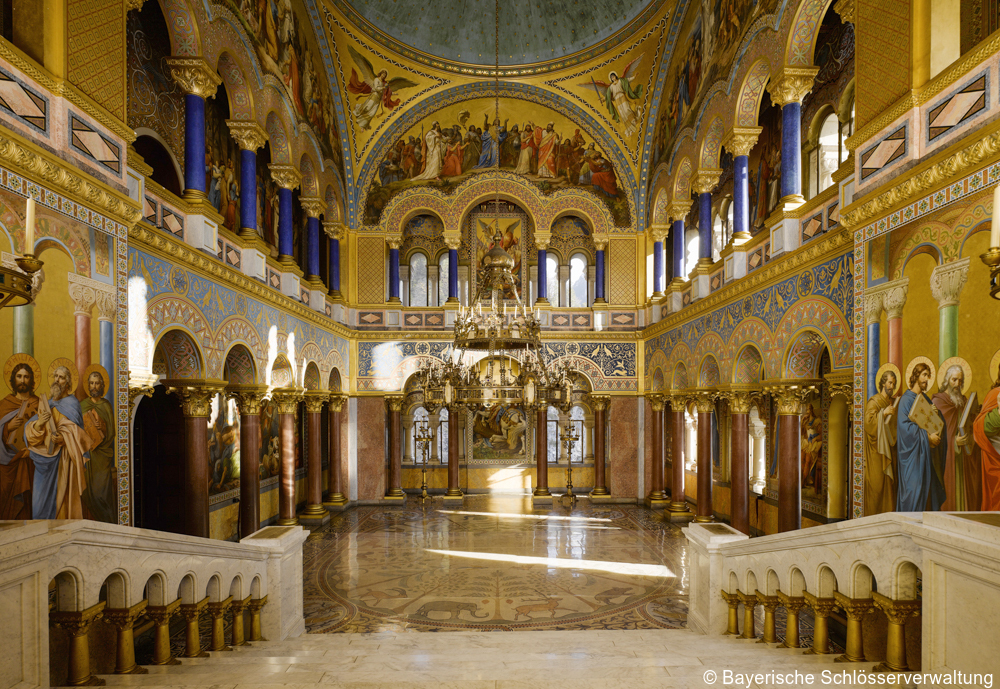 …the lavish Singer's Hall, where vibrant murals depict the saga of Parzival and the Holy Grail; the bedroom, with an ornate, neo-Gothic wooden bed and murals depicting the legend of Tristan and Isolde; and an artificial grotto once equipped with a waterfall and colored lighting.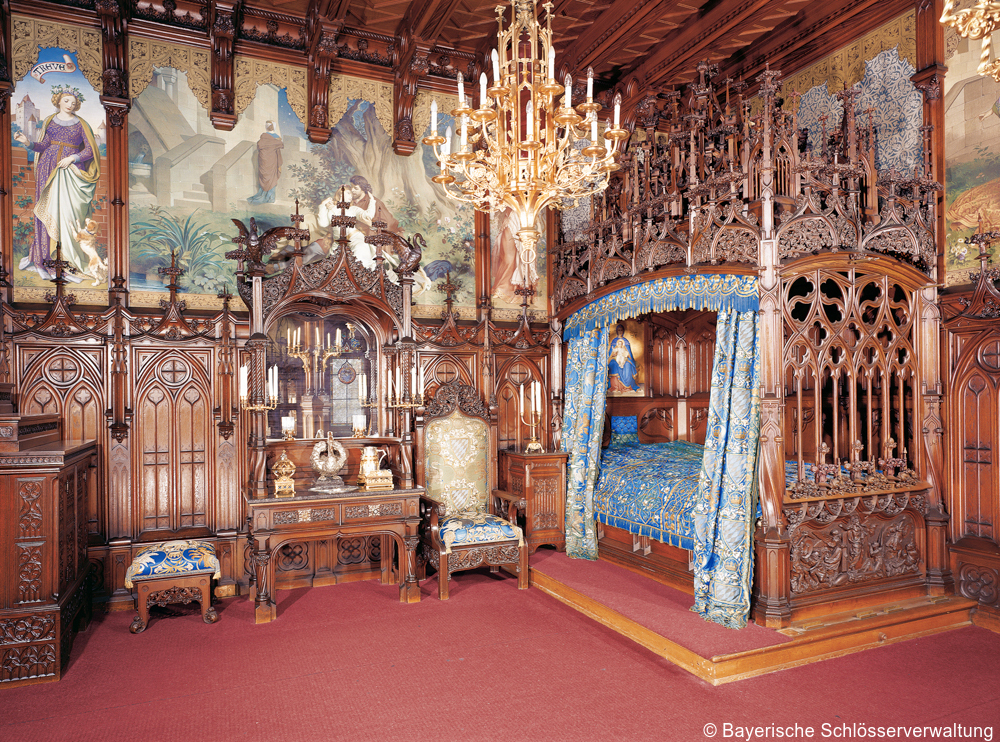 Ludwig was also interested in the latest technology, and behind the medieval appearance, the castle had central heating, hot water, telephones and other luxuries considered modern at the time.
After touring the interiors, many of our visitors like to walk into the forested hills behind Neuschwanstein for some of the best views of the castle and its mountain setting.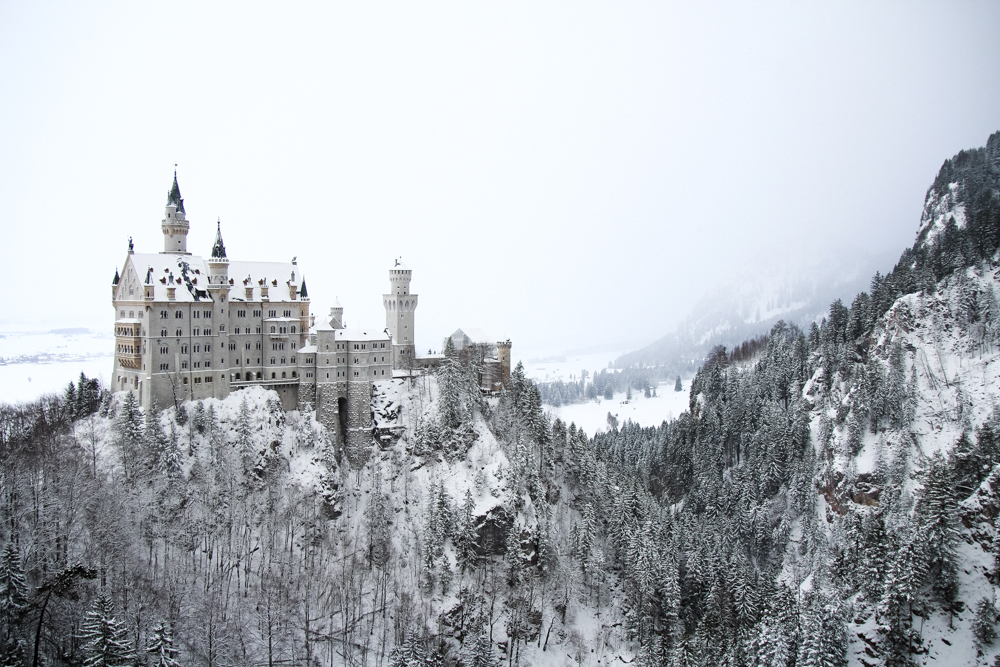 Neuschwanstein is one of our favorite private excursions from Munich. Contact Artisans of Leisure to begin planning a private Germany tour.
Tags: architecture, Bavaria, castle tours, castles, fairy tale, family tours, Germany tours, history, iconic, interiors, landscapes, Ludwig II, luxury Germany tours, Munich, Munich excursions, Neuschwanstein, Neuschwanstein castle