Best of Berlin & Beyond
(6 Days)
Berlin with Potsdam & Dresden
Art & Design Tour of Berlin
(5 Days)
Berlin & Potsdam
Highlights of Germany
(10 Days)
Munich & Neuschwanstein, Romantic Road & Nuremberg, Dresden, Berlin & Potsdam
Luxuries of Southern Germany
(7 Days)
Munich & Neuschwanstein, Baden-Baden & Alsace
Munich & Berlin
(8 Days)
Munich & Neuschwanstein, Berlin & Potsdam
Family Tour of Germany
(10 Days)
Berlin & Potsdam, Munich & Neuschwanstein, Baden-Baden & Alsace
Jewish Tour of Germany
(10 Days)
Munich with Dachau & Nuremberg, Dresden, Berlin with Potsdam & Sachsenhausen
Christmas Markets of Germany
(9 Days)
Munich with Neuschwanstein & Nuremberg, Dresden & Leipzig, Berlin
Castles of Germany
(8 Days)
Munich with Neuschwanstein & Nuremberg, Castle Road (Rothenburg ob der Tauber & Heidelberg), Kronberg with Frankfurt & Burg Eltz
Journey Through Germany
(16 Days)
Hamburg, Berlin & Potsdam, Dresden, Munich & Neuschwanstein, Baden-Baden & Alsace, Frankfurt
Multi-country Tours
Highlights of Austria & Germany
(10 Days)
Vienna, Salzburg & Hallstatt, Munich & Neuschwanstein
Highlights of Berlin & Prague
(8 Days)
Berlin with Potsdam & Dresden, Prague
Art Tour of Berlin & Vienna
(7 Days)
Berlin, Vienna
Christmas Markets of Europe
(15 Days)
Munich & Nuremberg, Salzburg, Vienna, Prague & Dresden, Berlin
Ljubljana, Salzburg & Munich
(10 Days)
Ljubljana with Lake Bled & the Julian Alps, Salzburg & Salzkammergut, Munich
Exclusive Austria, Germany & Switzerland
(16 Days)
Vienna, Salzburg, Munich, Baden-Baden & Colmar, Lucerne, Lausanne
Spa & Wellness Tour of Germany & Switzerland
(10 Days)
Munich, Baden-Baden & Alsace, Lake Geneva

Family Tour of Germany
(10 Days - Departs Daily on a Private Basis)
Berlin & Potsdam, Munich & Neuschwanstein, Baden-Baden & Alsace
This private family tour offers the perfect combination of important cultural sights, educational touring and activities, and leisure time and relaxation.
Begin in Berlin, the vibrant capital of Germany and one of Europe's most important cultural centers. During flexible private touring, see historical and cultural highlights such as the Brandenburg Gate, Reichstag and Holocaust Memorial. Opt to tour the Jewish Museum or one of the world-renowned institutions on Museum Island, such as the outstanding Pergamon Museum. Also visit Berlin's most interesting neighborhoods, markets, food halls, art galleries, modern architectural landmarks and shopping districts according to your interests.
One day, take a private excursion to nearby Potsdam, a UNESCO World Heritage-inscribed town famous for parks, palaces and lakes. Tour Sanssouci Palace and other palaces and pavilions among the vast pleasure gardens built for Prussian kings. If desired, enjoy a bike ride through the beautiful gardens and grounds. Also browse shops in the Dutch Quarter and Old Town, and see the Einstein Tower, a historic astrophysical observatory.
Continue by high-speed train to Munich, the dynamic capital of Bavaria. During private touring, explore the highlights of the Old Town. Visit Marienplatz to see the neo-Gothic city hall and its famed Glockenspiel. Stroll interesting shopping streets, see local gardens and browse the Viktualienmarkt outdoor food market. Sample local products such as pretzels and weisswurst sausage. Visit the Frauenkirche—the symbol of the city—and the Beer and Oktoberfest Museum, if desired. Depending on your family's interests, other touring options include the Residenz (the former royal palace), visiting a beer hall such as the renowned Hofbrauhaus or touring the BMW factory and museum.
One day, take a private excursion into the beautiful Bavarian countryside to visit Neuschwanstein, the fairytale castle built in the 19th century for King Ludwig II. The model for Disneyland's Sleeping Beauty Castle, Neuschwanstein is a romantic vision of towers and turrets that rises out of a rocky hilltop and offers panoramic views of surrounding mountains, lakes and farmland. Also visit nearby Hohenschwangau, the neo-Gothic castle where Ludwig spent his childhood, as well as the Wieskirche (Church in the Meadow), a UNESCO World Heritage Site with spectacular Rococo interiors.
End your tour in Baden-Baden, an elegant spa town in the Black Forest, at a luxurious hotel with a renowned spa and extensive grounds. One day, enjoy a private excursion into nearby Alsace (France) to visit the picture-perfect town of Colmar. During free time in Baden-Baden, enjoy the hotel's many facilities, including a kids club, swimming pool, renowned spa and excellent restaurants. Also explore the town's beautiful parks, quaint shops, excellent museums such as the Museum Frieder Burda, and beautiful walking paths.
Itinerary Overview
Day 1
Arrive Berlin
Private arrival transfer to hotel for 3 nights
Day 2
Berlin
Full-day private city tour
Day 3
Berlin & Potsdam
Full-day private excursion, including optional bike ride
Day 4
Berlin – Munich
Private transfer to station for high-speed train to Munich. Private arrival transfer to hotel for 3 nights
Day 5
Munich
Full-day private tour, including outdoor food market
Day 6
Munich & Neuschwanstein
Full-day private excursion
Day 7
Munich – Baden-Baden
Private transfer to spa hotel for 3 nights, with touring en route
Day 8
Baden-Baden
At leisure to enjoy resort and resort town
Day 9
Baden-Baden & Alsace, France
Full-day private excursion to Colmar
Day 10
Baden-Baden – Depart Frankfurt
Private transfer to Frankfurt airport
Hotels
| | |
| --- | --- |
| Berlin: | Regent Berlin or Waldorf Astoria Berlin |
| Munich: | Mandarin Oriental, Munich |
| Baden-Baden: | Brenners Park-Hotel & Spa |
Cost
| | |
| --- | --- |
| $11,530 | Per person (four travelers/double occupancy) |
| $14,535 | Per person (two travelers/double occupancy) |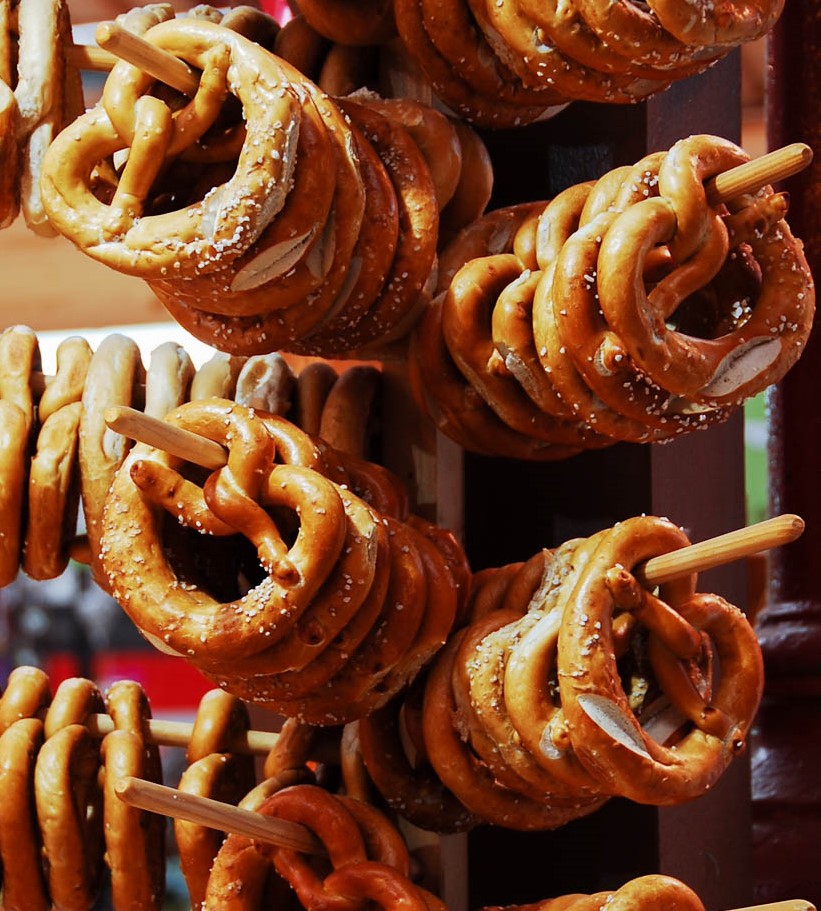 Best of Berlin & Beyond
(6 Days)
Berlin with Potsdam & Dresden
Art & Design Tour of Berlin
(5 Days)
Berlin & Potsdam
Highlights of Germany
(10 Days)
Munich & Neuschwanstein, Romantic Road & Nuremberg, Dresden, Berlin & Potsdam
Luxuries of Southern Germany
(7 Days)
Munich & Neuschwanstein, Baden-Baden & Alsace
Munich & Berlin
(8 Days)
Munich & Neuschwanstein, Berlin & Potsdam
Family Tour of Germany
(10 Days)
Berlin & Potsdam, Munich & Neuschwanstein, Baden-Baden & Alsace
Jewish Tour of Germany
(10 Days)
Munich with Dachau & Nuremberg, Dresden, Berlin with Potsdam & Sachsenhausen
Christmas Markets of Germany
(9 Days)
Munich with Neuschwanstein & Nuremberg, Dresden & Leipzig, Berlin
Castles of Germany
(8 Days)
Munich with Neuschwanstein & Nuremberg, Castle Road (Rothenburg ob der Tauber & Heidelberg), Kronberg with Frankfurt & Burg Eltz
Journey Through Germany
(16 Days)
Hamburg, Berlin & Potsdam, Dresden, Munich & Neuschwanstein, Baden-Baden & Alsace, Frankfurt
Multi-country Tours
Highlights of Austria & Germany
(10 Days)
Vienna, Salzburg & Hallstatt, Munich & Neuschwanstein
Highlights of Berlin & Prague
(8 Days)
Berlin with Potsdam & Dresden, Prague
Art Tour of Berlin & Vienna
(7 Days)
Berlin, Vienna
Christmas Markets of Europe
(15 Days)
Munich & Nuremberg, Salzburg, Vienna, Prague & Dresden, Berlin
Ljubljana, Salzburg & Munich
(10 Days)
Ljubljana with Lake Bled & the Julian Alps, Salzburg & Salzkammergut, Munich
Exclusive Austria, Germany & Switzerland
(16 Days)
Vienna, Salzburg, Munich, Baden-Baden & Colmar, Lucerne, Lausanne
Spa & Wellness Tour of Germany & Switzerland
(10 Days)
Munich, Baden-Baden & Alsace, Lake Geneva

I can't tell you how much we enjoyed our trip to Germany, it was fabulous. The guide was fabulous. The hotels were wonderful…we felt like royalty.
~ K.T., Albany, NY
Our Switzerland, Austria and Germany trip was an incredible experience for me and my son. Everything was five star and amazing. Thank you!
~ J.K., Scottsdale, AZ
My clients had a fabulous trip to Austria and Germany. Their guides were exceptional in each location. Your attention to detail was perfect.
~ P.L., Phoenixville, PA (travel agent)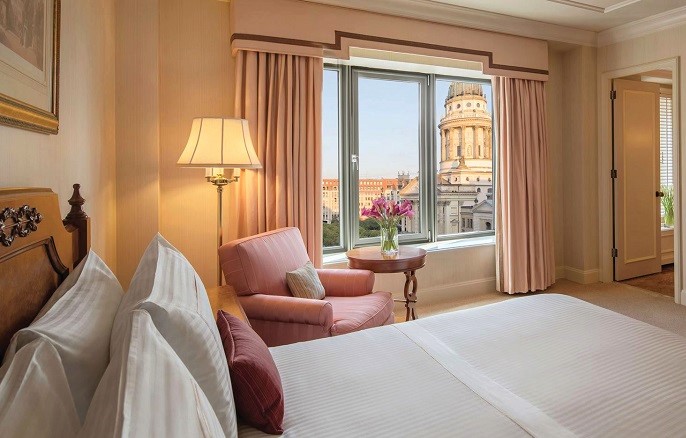 Recommended by:
Departures
Conde Nast Traveler
The New York Times
Wall Street Journal
Travel + Leisure
Town & Country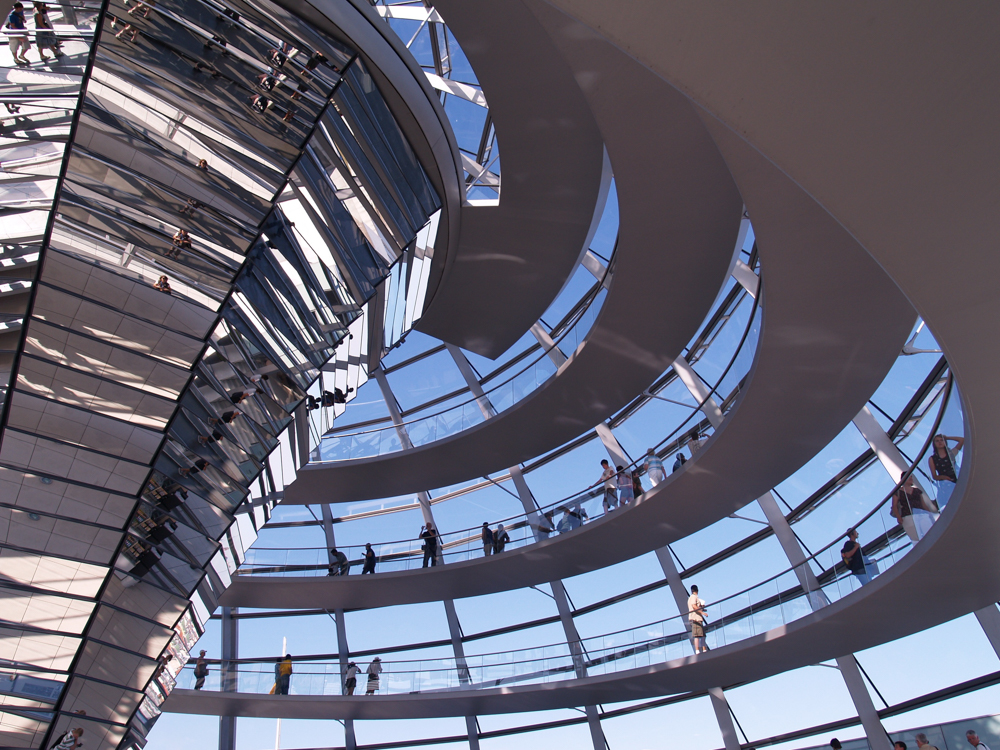 Hot Springs, Culture & Luxury in Baden-Baden, Germany
Favorite Christmas Markets in Europe
Munich: Quintessential Germany
Iconic Image: Neuschwanstein Castle
The Oberammergau Passion Play in Bavaria, Germany
Another Reason to Visit Germany: The Food
Just Back: Austria, Germany & Switzerland
Potsdam: A Perfect Day Trip from Berlin