Best of Berlin & Beyond
(6 Days)
Berlin with Potsdam & Dresden
Art & Design Tour of Berlin
(5 Days)
Berlin & Potsdam
Highlights of Germany
(10 Days)
Munich & Neuschwanstein, Romantic Road & Nuremberg, Dresden, Berlin & Potsdam
Luxuries of Southern Germany
(7 Days)
Munich & Neuschwanstein, Baden-Baden & Alsace
Munich & Berlin
(8 Days)
Munich & Neuschwanstein, Berlin & Potsdam
Family Tour of Germany
(10 Days)
Berlin & Potsdam, Munich & Neuschwanstein, Baden-Baden & Alsace
Jewish Tour of Germany
(10 Days)
Munich with Dachau & Nuremberg, Dresden, Berlin with Potsdam & Sachsenhausen
Christmas Markets of Germany
(9 Days)
Munich with Neuschwanstein & Nuremberg, Dresden & Leipzig, Berlin
Castles of Germany
(8 Days)
Munich with Neuschwanstein & Nuremberg, Castle Road (Rothenburg ob der Tauber & Heidelberg), Kronberg with Frankfurt & Burg Eltz
Journey Through Germany
(16 Days)
Hamburg, Berlin & Potsdam, Dresden, Munich & Neuschwanstein, Baden-Baden & Alsace, Frankfurt
Multi-country Tours
Highlights of Austria & Germany
(10 Days)
Vienna, Salzburg & Hallstatt, Munich & Neuschwanstein
Highlights of Berlin & Prague
(8 Days)
Berlin with Potsdam & Dresden, Prague
Art Tour of Berlin & Vienna
(7 Days)
Berlin, Vienna
Christmas Markets of Europe
(15 Days)
Munich & Nuremberg, Salzburg, Vienna, Prague & Dresden, Berlin
Ljubljana, Salzburg & Munich
(10 Days)
Ljubljana with Lake Bled & the Julian Alps, Salzburg & Salzkammergut, Munich
Exclusive Austria, Germany & Switzerland
(16 Days)
Vienna, Salzburg, Munich, Baden-Baden & Colmar, Lucerne, Lausanne
Spa & Wellness Tour of Germany & Switzerland
(10 Days)
Munich, Baden-Baden & Alsace, Lake Geneva

Highlights of Berlin & Prague
(8 Days - Departs Daily on a Private Basis)
Berlin with Potsdam & Dresden, Prague
This private tour features the popular combination of Berlin and Prague. Designed for luxury travelers, the tour features daily private touring led by expert guides, accommodation at exclusive luxury hotels, and a private transfer from Berlin to Prague via Dresden for a tour of this interesting city. Touring emphasizes art, architecture, historical sites, Jewish history and attractions, as well as the most interesting day excursions.
Begin in Berlin, the vibrant capital of Germany and one of Europe's most important cultural centers. During flexible private touring, see historical and cultural highlights such as the Brandenburg Gate, Reichstag and Holocaust Memorial. Opt to tour the Jewish Museum or one of the world-renowned institutions on Museum Island, such as the outstanding Pergamon Museum. Also visit Berlin's most interesting neighborhoods, markets, food halls, art galleries, modern architectural landmarks and shopping districts according to your interests.
One day, take a private excursion to nearby Potsdam, a UNESCO World Heritage-inscribed town famous for parks, palaces and lakes. Tour Sanssouci Palace and other palaces and pavilions among the vast pleasure gardens built for Prussian kings. Also browse shops in the Dutch Quarter and Old Town.
Next, transfer to Dresden, the capital of Saxony and a city filled with Baroque art and architecture. During private touring, visit highlights such as the landmark Frauenkirche church and the outstanding art collections of the Green Vaults, Zwinger and Albertinum. Other options include touring the Volkswagen factory or the prestigious Meissen porcelain factory.
Continue to Prague, one of the most beautiful and romantic cities in Europe. With your expert local guide and driver, tour the cultural highlights of the City of a Hundred Spires, a UNESCO World Heritage Site. Enjoy special and exclusive activities customized to your interests. Visit interesting markets, shops and sights off the beaten track. Explore the grand architecture of the hilltop Castle District. Stroll through the beautiful squares in the Old Town and the atmospheric backstreets in the Lesser Town. See historical towers and townhouses, as well as the best Art Nouveau and contemporary architecture. Learn about the sculpture adorning the Charles Bridge as you walk across the Vltava River. Tour the Jewish Quarter, including the ancient Jewish cemetery and synagogue, and see the sights of the New Town. Visit select shops to find the city's best crystal, antiques, and wooden toys. Enjoy exclusive experiences such as private access to the stunning Baroque interiors of the Strahov Library. One evening, enjoy premium tickets to a performance in one of Prague's beautiful historic halls.
This tour can be fully customized according to your interests and schedule.
Itinerary Overview
Day 1
Arrive Berlin, Germany
Private arrival transfer to hotel for 4 nights
Day 2
Berlin
Full-day private city tour
Day 3
Berlin & Potsdam
Full-day private excursion
Day 4
Berlin
Half-day private city tour
Day 5
Berlin – Dresden – Prague, Czech Republic


Private transfer to hotel for 3 nights, with touring en route

Day 6
Prague
Full-day private city tour
Day 7
Prague


Half-day private city tour. Evening musical performance

Day 8
Depart Prague
Private airport transfer
Hotel
| | |
| --- | --- |
| Berlin: | Regent Berlin or Waldorf Astoria Berlin |
| Prague: | Four Seasons Hotel Prague |
Cost
| | |
| --- | --- |
| $12,615 | Per person (double occupancy) |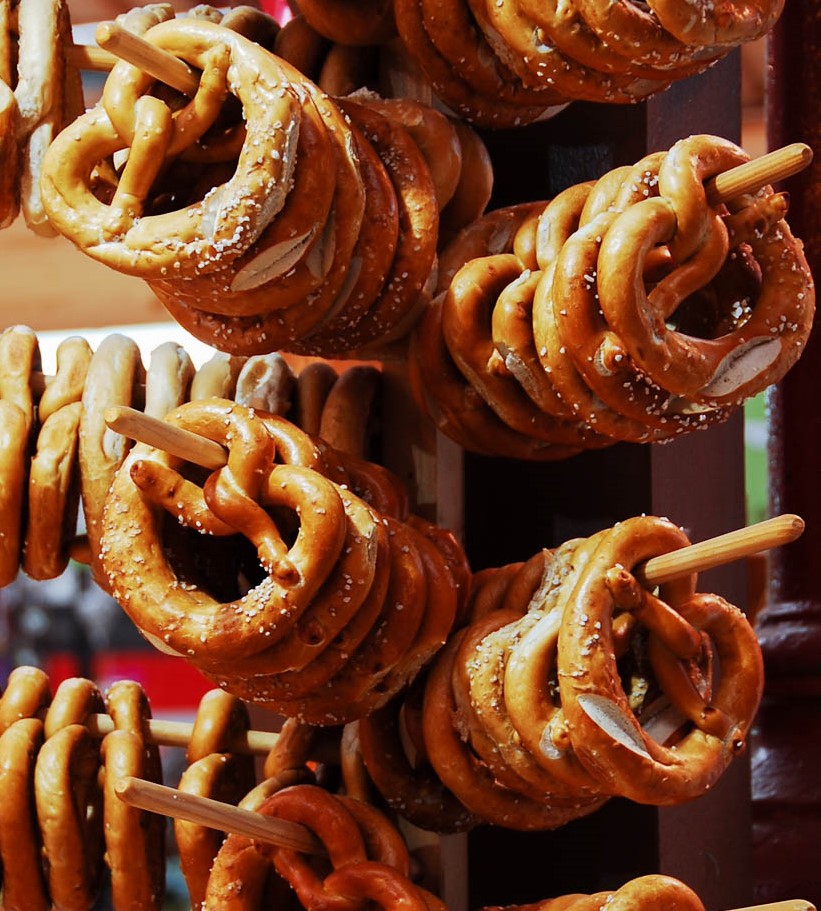 Best of Berlin & Beyond
(6 Days)
Berlin with Potsdam & Dresden
Art & Design Tour of Berlin
(5 Days)
Berlin & Potsdam
Highlights of Germany
(10 Days)
Munich & Neuschwanstein, Romantic Road & Nuremberg, Dresden, Berlin & Potsdam
Luxuries of Southern Germany
(7 Days)
Munich & Neuschwanstein, Baden-Baden & Alsace
Munich & Berlin
(8 Days)
Munich & Neuschwanstein, Berlin & Potsdam
Family Tour of Germany
(10 Days)
Berlin & Potsdam, Munich & Neuschwanstein, Baden-Baden & Alsace
Jewish Tour of Germany
(10 Days)
Munich with Dachau & Nuremberg, Dresden, Berlin with Potsdam & Sachsenhausen
Christmas Markets of Germany
(9 Days)
Munich with Neuschwanstein & Nuremberg, Dresden & Leipzig, Berlin
Castles of Germany
(8 Days)
Munich with Neuschwanstein & Nuremberg, Castle Road (Rothenburg ob der Tauber & Heidelberg), Kronberg with Frankfurt & Burg Eltz
Journey Through Germany
(16 Days)
Hamburg, Berlin & Potsdam, Dresden, Munich & Neuschwanstein, Baden-Baden & Alsace, Frankfurt
Multi-country Tours
Highlights of Austria & Germany
(10 Days)
Vienna, Salzburg & Hallstatt, Munich & Neuschwanstein
Highlights of Berlin & Prague
(8 Days)
Berlin with Potsdam & Dresden, Prague
Art Tour of Berlin & Vienna
(7 Days)
Berlin, Vienna
Christmas Markets of Europe
(15 Days)
Munich & Nuremberg, Salzburg, Vienna, Prague & Dresden, Berlin
Ljubljana, Salzburg & Munich
(10 Days)
Ljubljana with Lake Bled & the Julian Alps, Salzburg & Salzkammergut, Munich
Exclusive Austria, Germany & Switzerland
(16 Days)
Vienna, Salzburg, Munich, Baden-Baden & Colmar, Lucerne, Lausanne
Spa & Wellness Tour of Germany & Switzerland
(10 Days)
Munich, Baden-Baden & Alsace, Lake Geneva

I can't tell you how much we enjoyed our trip to Germany, it was fabulous. The guide was fabulous. The hotels were wonderful…we felt like royalty.
~ K.T., Albany, NY
Our Switzerland, Austria and Germany trip was an incredible experience for me and my son. Everything was five star and amazing. Thank you!
~ J.K., Scottsdale, AZ
My clients had a fabulous trip to Austria and Germany. Their guides were exceptional in each location. Your attention to detail was perfect.
~ P.L., Phoenixville, PA (travel agent)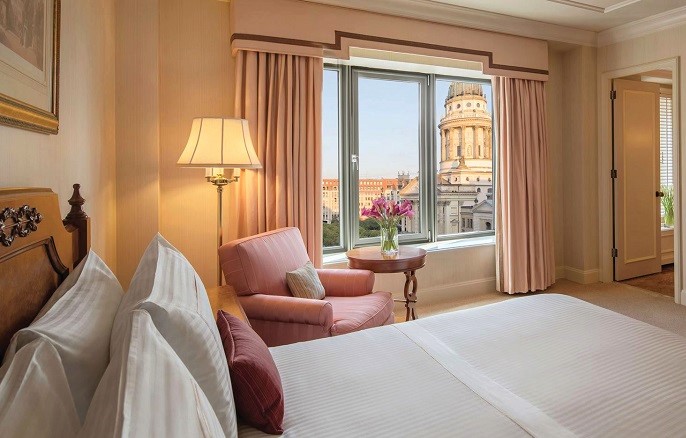 Recommended by:
Departures
Conde Nast Traveler
The New York Times
Wall Street Journal
Travel + Leisure
Town & Country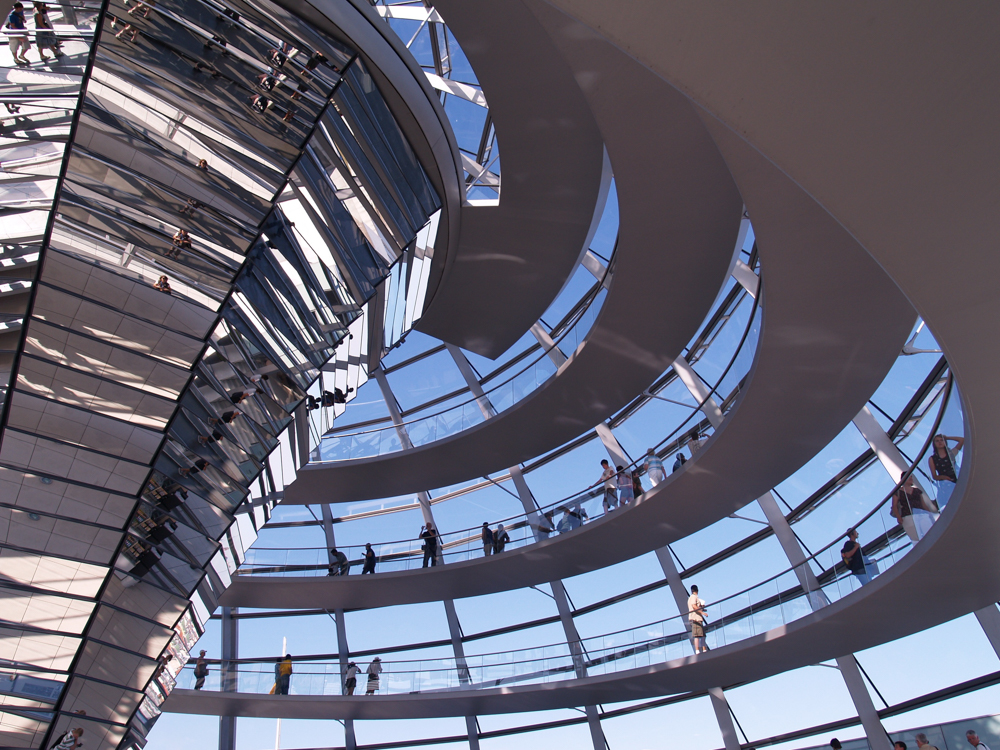 Hot Springs, Culture & Luxury in Baden-Baden, Germany
Favorite Christmas Markets in Europe
Munich: Quintessential Germany
Iconic Image: Neuschwanstein Castle
The Oberammergau Passion Play in Bavaria, Germany
Another Reason to Visit Germany: The Food
Just Back: Austria, Germany & Switzerland
Potsdam: A Perfect Day Trip from Berlin