Introduction to Scotland
(7 Days)
Edinburgh with Glasgow & Stirling Castle, Perthshire (Gleneagles) & St. Andrews
Luxuries of Scotland
(8 Days)
Edinburgh & St. Andrew's, Aberdeenshire (Fife Arms), Perthshire (Gleneagles)
Highlights of Scotland
(8 Days)
Edinburgh, Fort William & Highlands, Perthshire (Gleneagles)
Essence of Scotland
(10 Days)
Edinburgh, Fort William & Highlands, Isle of Skye, Perthshire (Gleneagles)
Traditions of Scotland
(12 Days)
Edinburgh, Fort William & Highlands, Isle of Skye, Royal Deeside & Aberdeenshire, Perthshire (Gleneagles) & St. Andrews or Glasgow
Outlander Tour of Scotland
(10 Days)
Edinburgh, Fort William with the Highlands & Inverness, Perthshire (Gleneagles)
The Royal Scotsman
Luxury train extension - various lengths
Whisky Tour of Scotland
(12 Days)
Edinburgh, Oban & Islay, Isle of Skye, Ross (Glenmorangie House), Speyside & Aberdeenshire, Perthshire (Gleneagles)
Multi-country Tours
Luxuries of England & Scotland
(10 Days)
London, Edinburgh, Perthshire (Gleneagles)
Family Tour of England & Scotland
(11 Days)
London, Edinburgh, Fort William & Highlands, Perthshire (Gleneagles)
Dublin, Edinburgh, London
(10 Days)
Dublin, Edinburgh, London
Essence of Scotland, Ireland & England
(13 Days)
Edinburgh, Perthshire (Gleneagles), Dublin, Adare, London
Exclusive Ireland, Scotland & England
(18 Days)
Dublin, Killarney, Adare or Co. Clare, Ashford Castle, Edinburgh, Perthshire (Gleneagles), London
Best of England & Scotland
(16 Days)
London, Oxfordshire, Cotswolds, Lake District, Edinburgh, Royal Deeside & Aberdeenshire, Perthshire (Gleneagles)
Best of Ireland & Scotland
(13 Days)
Ashford Castle, Dublin, Edinburgh, Perthshire (Gleneagles)

The Royal Scotsman
A spectacular ride on The Royal Scotsman—one of the world's greatest luxury rail journeys—is a perfect extension to any of our private Scotland tours. The 2-, 3-, 4-, 5- and 7-night trips feature the breathtaking landscapes of the Highlands, exquisite food and wine, and en-suite accommodation aboard the legendary train.
The Royal Scotsman itineraries include stops in scenic landscapes and historic sites where passengers can enjoy exclusive activities such as sampling Scotch whisky in a Speyside distillery, clay pigeon shooting or guided walks on a private estate, and learning about Scottish history in the places epic battles were fought. The train also has special departures with itineraries focused on golf, whisky, gardens and country houses.
Artisans of Leisure can easily incorporate these exclusive train journeys into any of our private tours of Scotland. The Royal Scotsman also combines well with Artisans of Leisure tours in England and other destinations in Europe.
Contact us to learn more.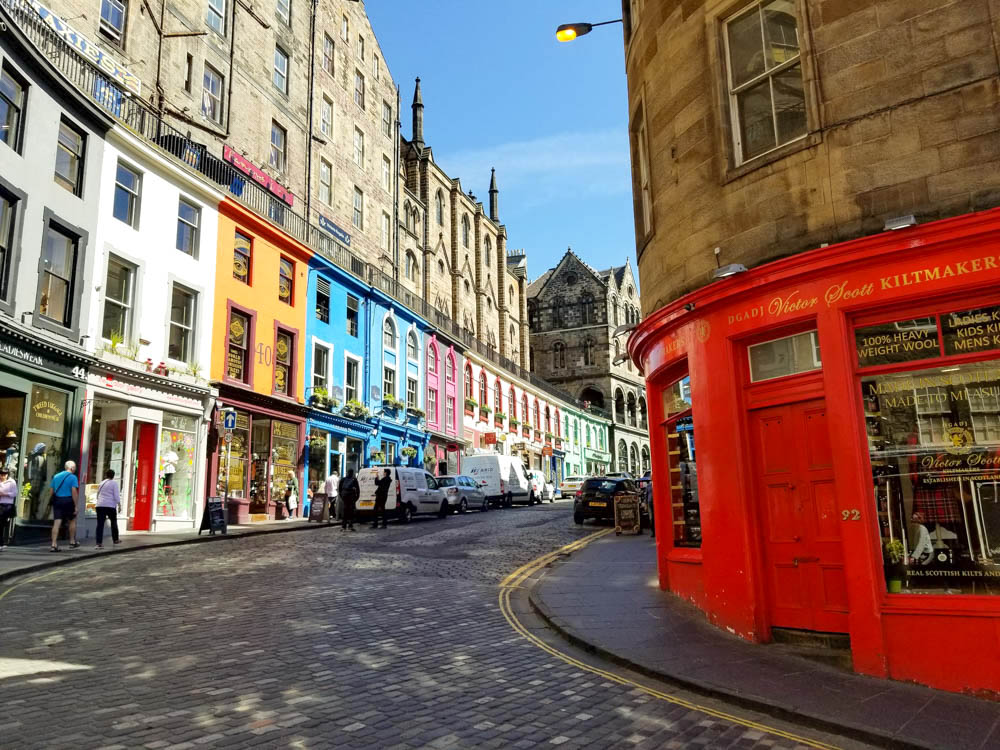 Introduction to Scotland
(7 Days)
Edinburgh with Glasgow & Stirling Castle, Perthshire (Gleneagles) & St. Andrews
Luxuries of Scotland
(8 Days)
Edinburgh & St. Andrew's, Aberdeenshire (Fife Arms), Perthshire (Gleneagles)
Highlights of Scotland
(8 Days)
Edinburgh, Fort William & Highlands, Perthshire (Gleneagles)
Essence of Scotland
(10 Days)
Edinburgh, Fort William & Highlands, Isle of Skye, Perthshire (Gleneagles)
Traditions of Scotland
(12 Days)
Edinburgh, Fort William & Highlands, Isle of Skye, Royal Deeside & Aberdeenshire, Perthshire (Gleneagles) & St. Andrews or Glasgow
Outlander Tour of Scotland
(10 Days)
Edinburgh, Fort William with the Highlands & Inverness, Perthshire (Gleneagles)
The Royal Scotsman
Luxury train extension - various lengths
Whisky Tour of Scotland
(12 Days)
Edinburgh, Oban & Islay, Isle of Skye, Ross (Glenmorangie House), Speyside & Aberdeenshire, Perthshire (Gleneagles)
Multi-country Tours
Luxuries of England & Scotland
(10 Days)
London, Edinburgh, Perthshire (Gleneagles)
Family Tour of England & Scotland
(11 Days)
London, Edinburgh, Fort William & Highlands, Perthshire (Gleneagles)
Dublin, Edinburgh, London
(10 Days)
Dublin, Edinburgh, London
Essence of Scotland, Ireland & England
(13 Days)
Edinburgh, Perthshire (Gleneagles), Dublin, Adare, London
Exclusive Ireland, Scotland & England
(18 Days)
Dublin, Killarney, Adare or Co. Clare, Ashford Castle, Edinburgh, Perthshire (Gleneagles), London
Best of England & Scotland
(16 Days)
London, Oxfordshire, Cotswolds, Lake District, Edinburgh, Royal Deeside & Aberdeenshire, Perthshire (Gleneagles)
Best of Ireland & Scotland
(13 Days)
Ashford Castle, Dublin, Edinburgh, Perthshire (Gleneagles)

Our Scotland trip was wonderful. Our guide was simply outstanding. The itinerary, accommodations and military tattoo were great! Our driver was also perfect. Thanks to all at Artisans for making our trip so memorable. 
~ J.H., Highland, IL
Our family had a wonderful time in England and Scotland. The pace of the trip was just right, and we feel that we saw the very best of each place.
~ L.S., Newtown Square, PA
Scotland was fantastic! The guides were great, and the hotels and restaurants fabulous.
~ D.K., East Greenwich, RI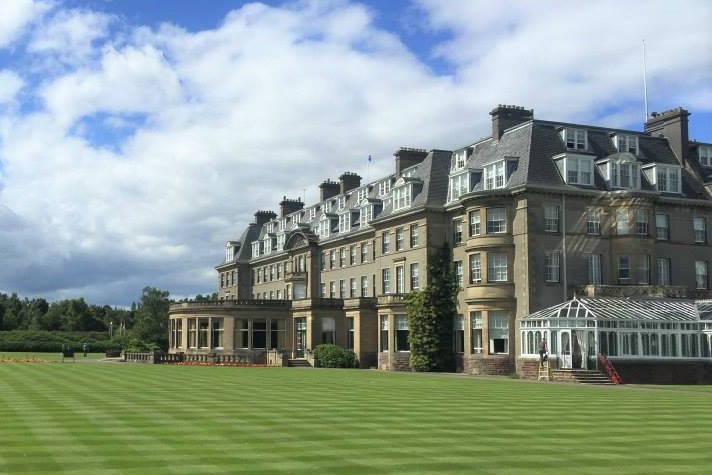 Recommended by:
Departures
Conde Nast Traveler
The New York Times
Wall Street Journal
Travel + Leisure
Town & Country
Just Back: A Luxurious Family Tour of Scotland
Attending the Royal Edinburgh Military Tattoo in Edinburgh
Exclusive Private Whisky Tour of Scotland
Our Favorite Luxury Train Journeys Around the World
Exclusive Access with Scotland's Renowned Textile Designer: Araminta Campbell
Just Back: The Best of Scotland 
Amazing Landscapes, Food & More on the Isle of Skye
The Royal Scotsman: A Luxurious Train Journey in Scotland