Introduction to Scotland
(7 Days)
Edinburgh with Glasgow & Stirling Castle, Perthshire (Gleneagles) & St. Andrews
Luxuries of Scotland
(8 Days)
Edinburgh & St. Andrew's, Aberdeenshire (Fife Arms), Perthshire (Gleneagles)
Highlights of Scotland
(8 Days)
Edinburgh, Fort William & Highlands, Perthshire (Gleneagles)
Essence of Scotland
(10 Days)
Edinburgh, Fort William & Highlands, Isle of Skye, Perthshire (Gleneagles)
Traditions of Scotland
(12 Days)
Edinburgh, Fort William & Highlands, Isle of Skye, Royal Deeside & Aberdeenshire, Perthshire (Gleneagles) & St. Andrews or Glasgow
Outlander Tour of Scotland
(10 Days)
Edinburgh, Fort William with the Highlands & Inverness, Perthshire (Gleneagles)
The Royal Scotsman
Luxury train extension - various lengths
Whisky Tour of Scotland
(12 Days)
Edinburgh, Oban & Islay, Isle of Skye, Ross (Glenmorangie House), Speyside & Aberdeenshire, Perthshire (Gleneagles)
Multi-country Tours
Luxuries of England & Scotland
(10 Days)
London, Edinburgh, Perthshire (Gleneagles)
Family Tour of England & Scotland
(11 Days)
London, Edinburgh, Fort William & Highlands, Perthshire (Gleneagles)
Dublin, Edinburgh, London
(10 Days)
Dublin, Edinburgh, London
Essence of Scotland, Ireland & England
(13 Days)
Edinburgh, Perthshire (Gleneagles), Dublin, Adare, London
Exclusive Ireland, Scotland & England
(18 Days)
Dublin, Killarney, Adare or Co. Clare, Ashford Castle, Edinburgh, Perthshire (Gleneagles), London
Best of England & Scotland
(16 Days)
London, Oxfordshire, Cotswolds, Lake District, Edinburgh, Royal Deeside & Aberdeenshire, Perthshire (Gleneagles)
Best of Ireland & Scotland
(13 Days)
Ashford Castle, Dublin, Edinburgh, Perthshire (Gleneagles)

Luxuries of Scotland
(8 Days)
Edinburgh & St. Andrew's, Aberdeenshire (Fife Arms), Perthshire (Gleneagles)
This exclusive private Scotland tour features the very best luxury hotels in Scotland, with comprehensive private touring including historic sites, castles and gardens, picturesque villages, beautiful landscapes, cultural and culinary touring, and visits to renowned whisky distilleries.
 
Begin in Edinburgh, the stunning capital of Scotland, with a stay in a sophisticated city hotel. During flexible touring with your private guide, tour the Old Town, a UNESCO World Heritage Site. See iconic Edinburgh Castle and walk along the Royal Mile, the road leading from the castle to the Palace of Holyroodhouse. Explore historic buildings, as well as the narrow closes (alleys) and stairways that connect different levels of the city. Visit shops specializing in wool tweed and other distinctive Scottish products. Depending on your interests, you might like to tour the Royal Yacht Britannia, the former royal yacht of the British monarch; visit the Royal Botanic Garden or National Gallery; tour the unusual architecture of the Scottish Parliament Building and other contemporary design highlights in the city; or hike up an extinct volcano for panoramic views of Edinburgh and the nearby Firth of Forth tidal bay. Upon request, for travelers visiting in August, Artisans of Leisure can assist with tickets to the Edinburgh Tattoo or performances at the Edinburgh International Festival and Fringe.
 
Next, spend a day touring St. Andrew's, a charming seaside university town and the birthplace of golf, and the V&A Museum in nearby Dundee. Continue to the Fife Arms, a luxuriously restored historic inn located in the heart of Royal Deeside and Aberdeenshire. During private touring, see beautiful Highlands scenery in Cairngorms National Park and visit Braemar, famous for the annual Braemar Gathering (the most prestigious of the Highland Games). Also see Balmoral Castle, the private Scottish residence of the royal family since the 19th century, and visit Royal Lochnagar Distillery. If desired, take an excursion to distilleries along the renowned Malt Whisky Trail, such as Glenfiddich, Glenlivet and other favorite Speyside distilleries such as Macallan, which has a striking, state-of-the-art distillery. Alternatively, visit local towns and villages or enjoy guided hikes and scenic walks in beautiful locations.
 
Continue to Gleneagles, a luxury resort in the rolling hills of the idyllic Perthshire countryside. There, enjoy the resort's extensive activities, including options such as countryside walks, golf, fishing, horseback riding, biking, 4WD tours, shooting, gundog training, falconry and afternoon tea. Additional facilities include a spa, a kids club and exclusive Scottish boutiques.

Itinerary Overview
Day 1

Arrive Edinburgh

Private arrival transfer to hotel for 2 nights

Day 2

Edinburgh

Full-day private city tour

Day 3

Edinburgh – Aberdeenshire

Private transfer to Braemar for 3 nights, with touring of St. Andrew's and Dundee en route

Day 4

Aberdeenshire

Full-day private scenic and cultural touring, including Balmoral, distillery visit and Braemar

Day 5

Aberdeenshire

Full-day private excursion to distilleries and scenic locations

Day 6

Aberdeenshire – Perthshire

Private transfer to Perthshire for 2 nights, with touring en route

Day 7

Perthshire

At leisure. Upon request, additional touring can be added

Day 8

Depart Edinburgh or Glasgow

Private airport transfer
Hotels
| | |
| --- | --- |
| Edinburgh: | The Balmoral Hotel or Gleneagles Townhouse |
| Aberdeenshire: | The Fife Arms |
| Perthshire: | Gleneagles |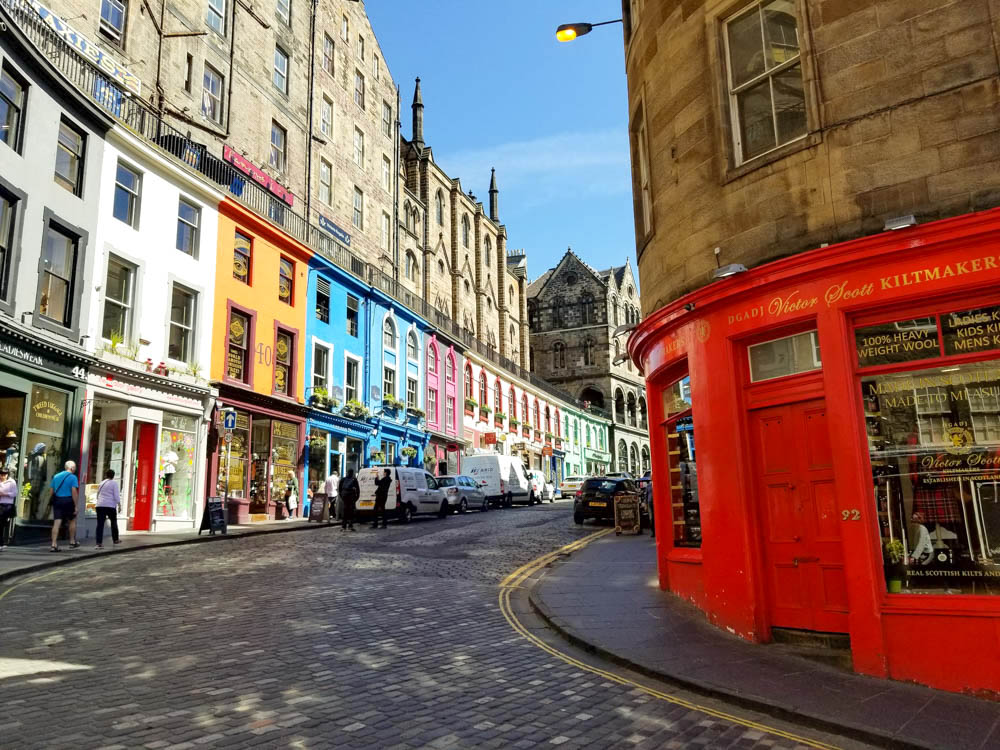 Introduction to Scotland
(7 Days)
Edinburgh with Glasgow & Stirling Castle, Perthshire (Gleneagles) & St. Andrews
Luxuries of Scotland
(8 Days)
Edinburgh & St. Andrew's, Aberdeenshire (Fife Arms), Perthshire (Gleneagles)
Highlights of Scotland
(8 Days)
Edinburgh, Fort William & Highlands, Perthshire (Gleneagles)
Essence of Scotland
(10 Days)
Edinburgh, Fort William & Highlands, Isle of Skye, Perthshire (Gleneagles)
Traditions of Scotland
(12 Days)
Edinburgh, Fort William & Highlands, Isle of Skye, Royal Deeside & Aberdeenshire, Perthshire (Gleneagles) & St. Andrews or Glasgow
Outlander Tour of Scotland
(10 Days)
Edinburgh, Fort William with the Highlands & Inverness, Perthshire (Gleneagles)
The Royal Scotsman
Luxury train extension - various lengths
Whisky Tour of Scotland
(12 Days)
Edinburgh, Oban & Islay, Isle of Skye, Ross (Glenmorangie House), Speyside & Aberdeenshire, Perthshire (Gleneagles)
Multi-country Tours
Luxuries of England & Scotland
(10 Days)
London, Edinburgh, Perthshire (Gleneagles)
Family Tour of England & Scotland
(11 Days)
London, Edinburgh, Fort William & Highlands, Perthshire (Gleneagles)
Dublin, Edinburgh, London
(10 Days)
Dublin, Edinburgh, London
Essence of Scotland, Ireland & England
(13 Days)
Edinburgh, Perthshire (Gleneagles), Dublin, Adare, London
Exclusive Ireland, Scotland & England
(18 Days)
Dublin, Killarney, Adare or Co. Clare, Ashford Castle, Edinburgh, Perthshire (Gleneagles), London
Best of England & Scotland
(16 Days)
London, Oxfordshire, Cotswolds, Lake District, Edinburgh, Royal Deeside & Aberdeenshire, Perthshire (Gleneagles)
Best of Ireland & Scotland
(13 Days)
Ashford Castle, Dublin, Edinburgh, Perthshire (Gleneagles)

Our Scotland trip was wonderful. Our guide was simply outstanding. The itinerary, accommodations and military tattoo were great! Our driver was also perfect. Thanks to all at Artisans for making our trip so memorable. 
~ J.H., Highland, IL
Our family had a wonderful time in England and Scotland. The pace of the trip was just right, and we feel that we saw the very best of each place.
~ L.S., Newtown Square, PA
Scotland was fantastic! The guides were great, and the hotels and restaurants fabulous.
~ D.K., East Greenwich, RI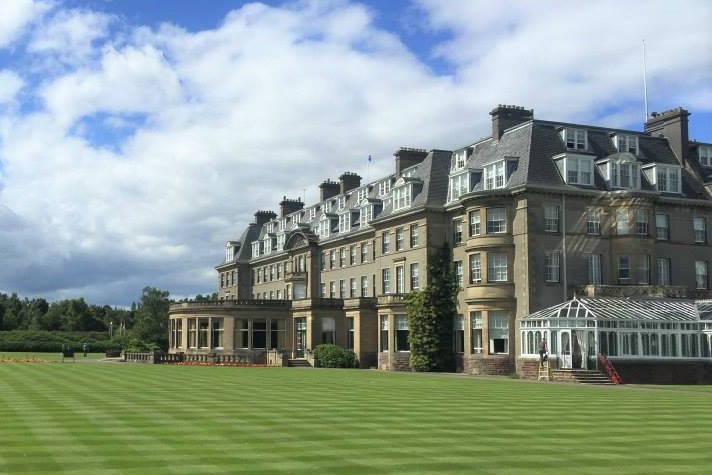 Recommended by:
Departures
Conde Nast Traveler
The New York Times
Wall Street Journal
Travel + Leisure
Town & Country
Just Back: A Luxurious Family Tour of Scotland
Attending the Royal Edinburgh Military Tattoo in Edinburgh
Exclusive Private Whisky Tour of Scotland
Our Favorite Luxury Train Journeys Around the World
Exclusive Access with Scotland's Renowned Textile Designer: Araminta Campbell
Just Back: The Best of Scotland 
Amazing Landscapes, Food & More on the Isle of Skye
The Royal Scotsman: A Luxurious Train Journey in Scotland