December 23, 2022
Attending the Royal Edinburgh Military Tattoo in Edinburgh, Scotland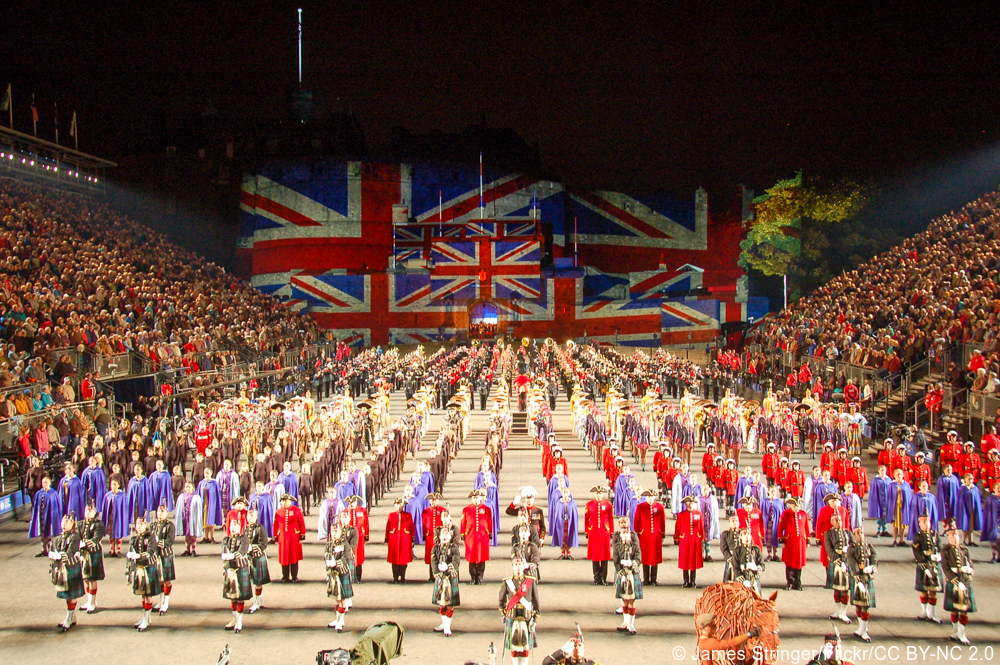 One of the most iconic and in-demand events in Scotland is the Royal Edinburgh Military Tattoo. Set against the incredible backdrop of Edinburgh Castle, the tattoo is a thrilling display of military pomp and pageantry with marching bands, bagpipers, Highland dancers, stunt performers and more.
Performed every August during Edinburgh's renowned summer festival season, the Military Tattoo is a sell-out favorite with travelers from all over the world. Artisans of Leisure customizes private Scotland tours that include the Military Tattoo.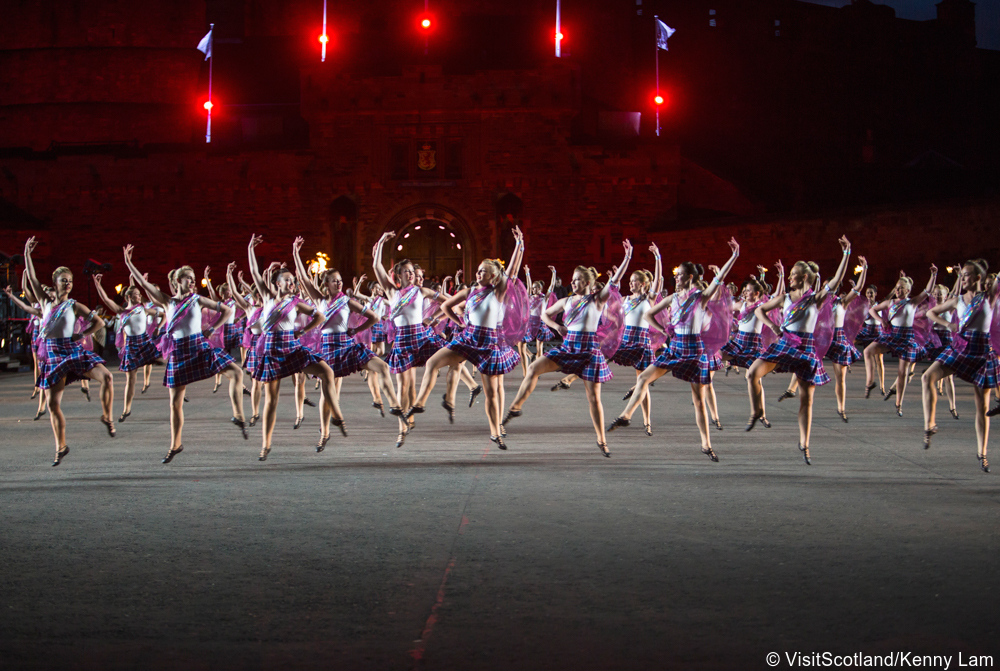 Not to be confused with ink art, "tattoo" in this context stems from the 17th-century Dutch phrase, doe den tap toe ("turn off the tap"). Doe den tap toe referred to the performance by military trumpeters and drummers that signaled it was time for soldiers to return to their barracks (the "tap" refers to innkeepers serving beer). By the 19th century, the tattoo had evolved from a curfew call into a more elaborate show with marching bands.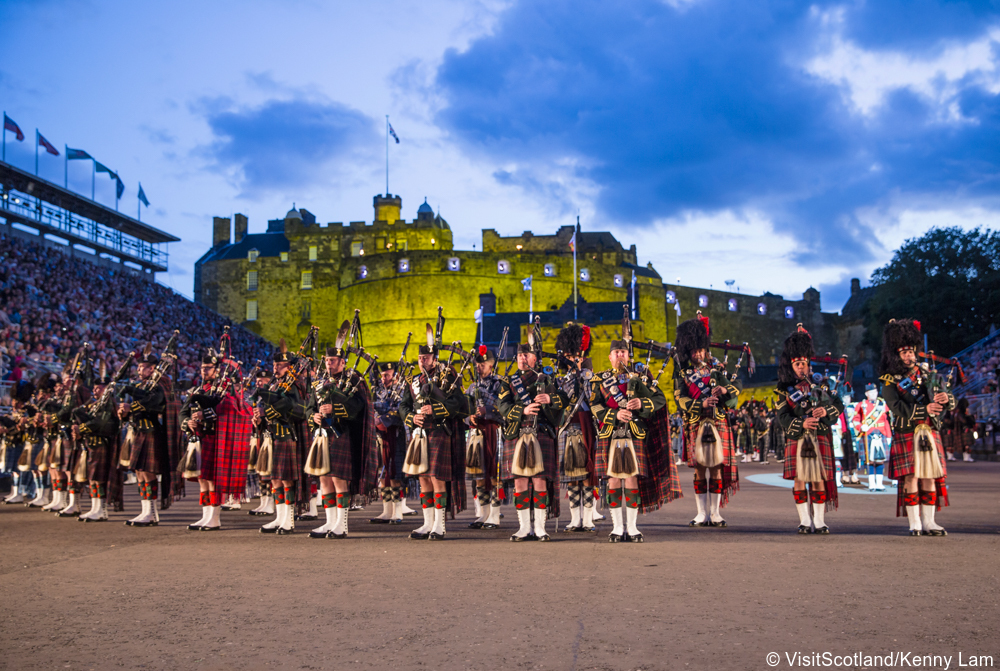 Since its inception in 1950 as a modest event celebrating the British Army, the Royal Edinburgh Military Tattoo has grown to become a spectacular and integral part of Edinburgh's festival calendar.
Staged on the Edinburgh Castle Esplanade (the castle's historic parade ground), the event showcases the British Armed Forces and armed forces from throughout the Commonwealth. An important feature is the guest collaboration with other regiments from around the world who bring their own unique traditions and music.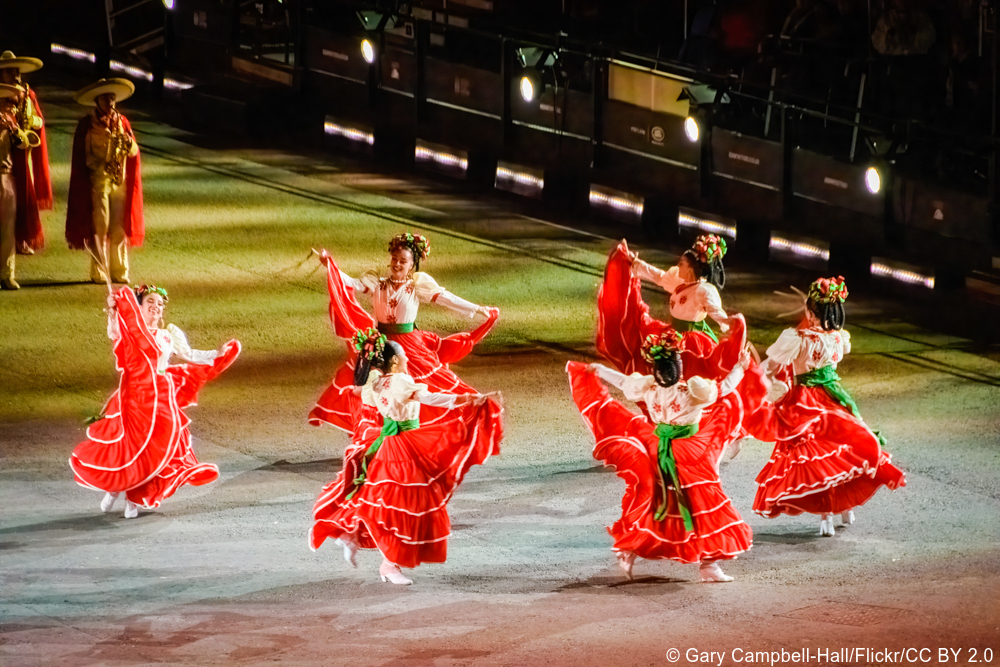 The show's theme changes every year, but mainstays include military marching bands and drill performances, singers and Highland dancers and dazzling fireworks. Particularly memorable is the finale, a lone piper playing a haunting lament on the castle battlements.
Our travelers often ask us to customize Scotland tours that overlap with the Royal Edinburgh Military Tattoo. We arrange VIP tickets and can also arrange attendance at a champagne reception before the show, seats in the exclusive Royal Gallery with unrivaled views, and other exclusive experiences such as a gourmet dinner with a private performance by members of the Tattoo cast.
Perched on basalt cliffs overlooking the city, Edinburgh Castle has been central to Scottish history since the 11th century. While especially impressive bedecked for the Royal Edinburgh Military Tattoo, the castle is a must-visit at any time of the year.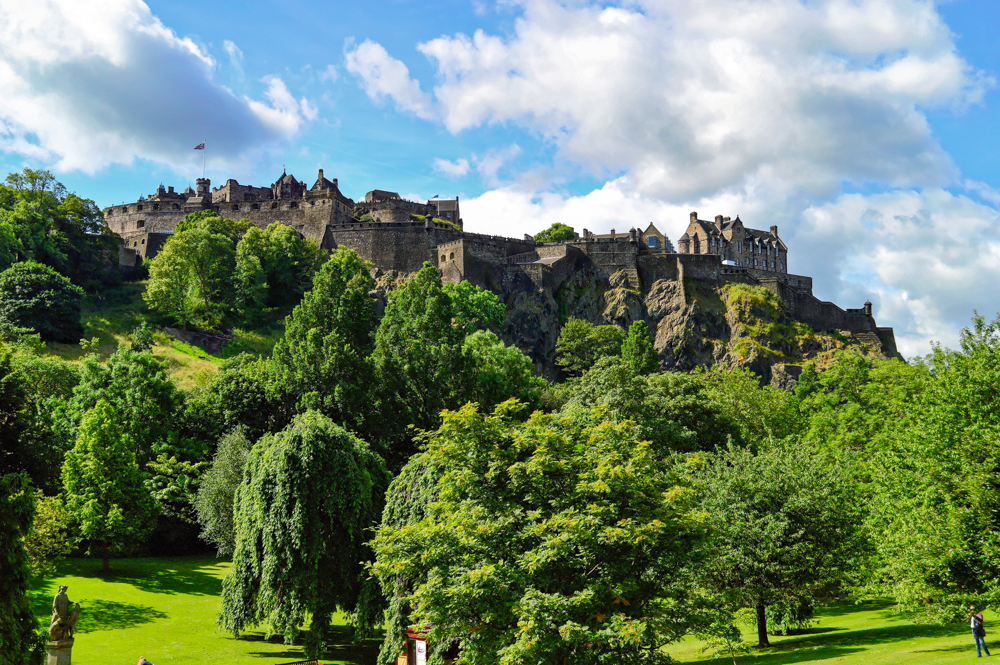 We take our travelers on privately guided tours of the castle highlights, including the Great Hall, Royal Apartments, Castle Vaults, the Stone of Destiny and the Scottish Crown Jewels.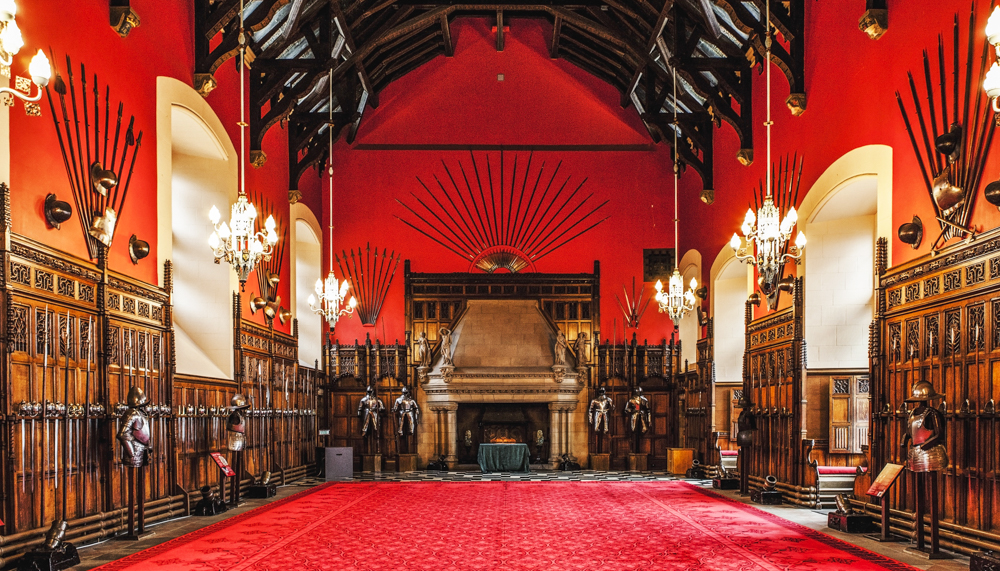 August is also a great time to see the Scottish heather in full bloom with swathes of countryside splashed with purple—an iconic experience we arrange for our travelers near Edinburgh and throughout the Scottish Highlands and Cairngorms National Park.
Contact an Artisans of Leisure UK travel specialist to begin planning a customized private Scotland tour, including tickets to the world-renowned Royal Edinburgh Military Tattoo.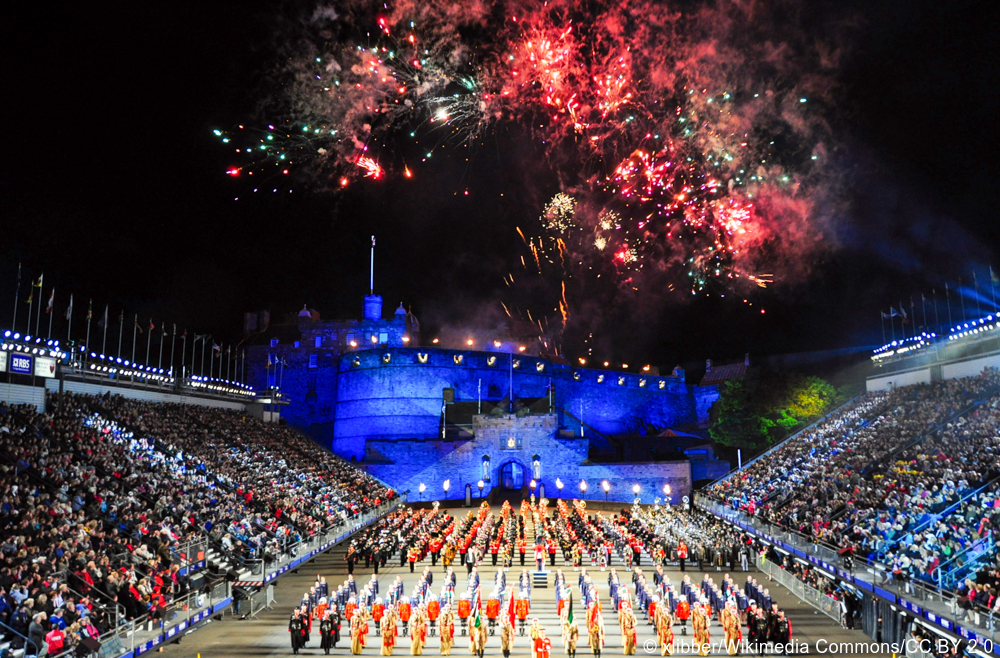 Destinations: Europe, Scotland, UK
Tags: bagpipes, Britain tours, Edinburgh, Edinburgh Castle, Edinburgh festival, festivals, fireworks, Highland dancers, iconic experiences, luxury Scotland tours, luxury UK tours, military tattoo, music, musical traditions, performances, Royal Edinburgh Military Tattoo, Scotland cultural tours, Scotland family tours, Scotland heather, Scotland in August, Scotland tours, Scottish, Scottish bagpipers, Scottish culture, Scottish Highlands, UK tours, VIP tickets, VIP tours