A Week in Mexico
(7 Days)
Mexico City, San Miguel de Allende
Mexico: City & Sea
(9 Days)
Mexico City, Riviera Maya
Highlights of Mexico
(10 Days)
Oaxaca, Mexico City & Teotihuacan, San Miguel de Allende
Best of Mexico City
(5 Days)
Culinary Tour of Mexico
(10 Days)
Oaxaca, Puebla, Mexico City
Art, Crafts & Design of Mexico
(9 Days)
Mexico City, Oaxaca
Romantic Mexico
(11 Days)
Riviera Maya, San Miguel de Allende, Mexico City & Teotihuacan
Best of the Yucatan: Merida & Riviera Maya
(8 Days)
Merida & Chichen Itza, Riviera Maya
Mexico's Colonial Heartland
(14 Days)
Zacatecas, Guadalajara, Morelia & Patzcuaro, Guanajuato, San Miguel de Allende & Queretaro
Family Tour of Mexico: Best of the Riviera Maya
(7 Days)
Riviera Maya with Tulum & Chichen Itza
Best of Los Cabos
(7 Days)
Los Cabos
Journey Through Mexico
(16 Days)
San Miguel de Allende, Mexico City & Teotihuacan, Puebla, Oaxaca, Merida, Riviera Maya
Culture & Wellness Tour of Mexico
(11 Days)
Mexico City, Merida, Riviera Maya (Maroma, Playa del Carmen or Tulum)
Journey Through Mexico
(16 Days - Departs Daily on a Private Basis)
San Miguel de Allende, Mexico City & Teotihuacan, Puebla, Oaxaca, Merida, Riviera Maya
This is the ultimate luxury journey through Mexico, including private touring in the most interesting cities and countryside, visits to ancient Mayan and Zapotec ruins, stops at local craft villages and markets, and a few days on the pristine beaches of the Riviera Maya.

Begin in enchanting San Miguel de Allende, best known for its cobblestone backstreets lined with colorful colonial architecture, historic churches, galleries and crafts shops. See the town's highlights during private touring. Visit churches such as the neo-Gothic La Parroquia, churrigaresque Templo de San Francisco and baroque Oratorio de San Felipe Neri; stroll through the popular main square, known as El Jardin; and see historic mansions like the Inquistor's House and Casa de Allende. Visit El Charco del Ingenio, a beautiful botanical garden; Fabrica la Aurora, a former factory that's now filled with shops, galleries and artists' studios; and the Santuario de Atotonilco, with its UNESCO-protected murals. If your timing is right, also visit the weekly El Tianguis food market. Upon request, Artisans of Leisure can also arrange activities such as private cooking lessons, spa appointments, excursions to nearby towns like Guanajuato and Dolores Hidalgo, or visits to local vineyards.

Next, tour the impressive pyramids at nearby Teotihuacan en route to exciting Mexico City, the sophisticated and vibrant capital of Mexico. Your expert guide and private driver will show you the very best of the city. See the highlights of the Zocalo (the city's main square) including the cathedral, the Templo Mayor, and Diego Rivera's murals in the National Palace. Visit renowned museums including the Museum of Anthropology, Museo Frida Kahlo, the Popular Art Museum, and Museo Dolores Olmedo. Browse boutiques, art galleries and architectural highlights in favorite neighborhoods such as Polanco, Roma, San Angel, and Coyoacan. In Xochimilco, enjoy a private canal cruise through the floating gardens. One evening, attend a performance of the Ballet Folklorico. Throughout your touring, see colorful murals, beautiful colonial and contemporary architecture, and colorful markets. If desired, Artisans of Leisure can arrange additional activities such as food-focused touring, visits to gardens and private homes, or touring with an art and design expert.

Continue to Puebla, a historic city with a rich history and culinary heritage. During private touring, explore the city center, a UNESCO World Heritage Site of colonial-era architecture. Visit the bustling zocalo (main square) and beautiful Palafox Library, and see ornate churches decorated with gold and colorful tiles. Browse for locally produced Talavera ceramics, and perhaps also explore the local food markets and sweets shops. Artisans of Leisure can arrange additional activities such as a street food tasting, an excursion to nearby Cholula, or a cooking lesson focusing on local specialties like mole poblano and chiles en nogada.

Spend the next three nights in Oaxaca, one of Mexico's best destinations for food and traditional arts. During private touring, explore the colonial center of Oaxaca—a UNESCO World Heritage Site—including the zocalo, cathedral, food markets and folk art shops. See ornate churches like Santo Domingo, browse contemporary art galleries, visit the Museum of the Cultures of Oaxaca or perhaps explore the Ethnobotanical Garden. One day, visit Monte Alban, a UNESCO-listed archaeological site with stone temples and great views over the region. Also visit other nearby sites such as the archaeological ruins of Mitla, indigenous markets or craft villages specializing in woven textiles, pottery, and wooden carvings. Another day, enjoy a private cooking lesson to learn to prepare local dishes, such as one of the several mole dishes Oaxaca is famous for. Enjoy a colorful Guelaguetza performance of traditional song and dance one evening. Upon request, Artisans of Leisure can arrange additional activities such as chocolate tastings, or excursions to additional nearby craft villages.

Fly to Merida, an attractive tropical city filled with colorful Spanish-colonial architecture. With your private guide and driver, tour sites related to Merida's long history, such as the 16th-century cathedral, which incorporates stones of a Mayan pyramid, and historic mansions that recall the city's prosperous past. Stroll through the bustling Plaza Grande, browse local markets for spices and folk art and perhaps visit the Regional Museum of Anthropology, housed in a beautiful palace. One day, tour the extraordinary Mayan ruins of Uxmal, a UNESCO World Heritage Site. Upon request, Artisans of Leisure can arrange additional touring and activities, such as an excursion to the Ria Celestun Biosphere Reserve or a cooking class at a renowned local cooking school.

Next, visit the impressive Mayan ruins of Chichen Itza, another remarkable UNESCO World Heritage Site.

End your tour in the Riviera Maya, a resort area among the mangroves and beaches on the coast of the Caribbean Sea, for several days at an exclusive luxury beach resort. During private touring, enjoy options such as exploring the ancient Mayan ruins of Tulum, which sit atop cliffs overlooking the sea; an excursion to the UNESCO-listed Sian Ka'an Biosphere Reserve; swimming in a cenote (sinkhole); exploring a spectacular cave system; and shopping at local boutiques. Another day, take a fun snorkeling excursion to see the region's abundant marine life. During leisure time, relax at your luxurious beach resort. Upon request, Artisans of Leisure can arrange additional activities such as cooking lessons, private yacht charters, visits to Mayan ruins at Coba or Ek Balam, or scuba diving on the nearby Mesoamerican Barrier Reef.
Itinerary Overview
Day 1

Arrive Leon – San Miguel de Allende
Private arrival transfer to San Miguel de Allende for 3 nights

Day 2

San Miguel de Allende
Half-day private walking tour

Day 3

San Miguel de Allende
Half-day private tour

Day 4

San Miguel de Allende – Teotihuacan­ – Mexico City
Private transfer to Mexico City for 3 nights, with touring en route

Day 5

Mexico City
Full-day private city tour. Evening tickets to Ballet Folklorico

Day 6

Mexico City
Full-day private city tour

Day 7

Mexico City – Puebla
Private transfer to Puebla for 1 night. Afternoon private tour

Day 8

Puebla – Oaxaca
Private transfer to Oaxaca for 3 nights. Afternoon private tour. Evening Guelaguetza show

Day 9

Oaxaca & Monte Alban
Full-day private excursion to local craft villages, markets and ancient ruins

Day 10

Oaxaca
Morning market visit and cooking lesson. Afternoon at leisure

Day 11

Oaxaca – Mexico City – Merida
Private transfer to airport for flights to Merida. Private arrival transfer to hotel for 2 nights. Afternoon private introductory tour

Day 12

Merida
Private tour of nearby ruins and local Mayan villages

Day 13

Merida – Chichen Itza – Riviera Maya
Private transfer to Riviera Maya for 3 nights, with touring en route

Day 14

Riviera Maya
Half-day private snorkeling excursion

Day 15

Riviera Maya
Full-day flexible private touring. Options include Tulum, snorkeling, soft adventure touring, shopping, or other activities around the Riviera Maya

Day 16

Riviera Maya – Depart Cancun
Private airport transfer
Hotels
| | |
| --- | --- |
| San Miguel de Allende: | Rosewood San Miguel de Allende or Belmond Casa de Sierra Nevada |
| Mexico City: | Four Seasons Mexico City or St. Regis Mexico City |
| Puebla: | Azul Talavera Hotel |
| Oaxaca: | Quinta Real Oaxaca |
| Merida: | Hacienda Xcanatun |
| Riviera Maya: | Rosewood Mayakoba or Belmond Maroma Resort & Spa |
Cost
| | |
| --- | --- |
| $23,990 | Per person (double occupancy) |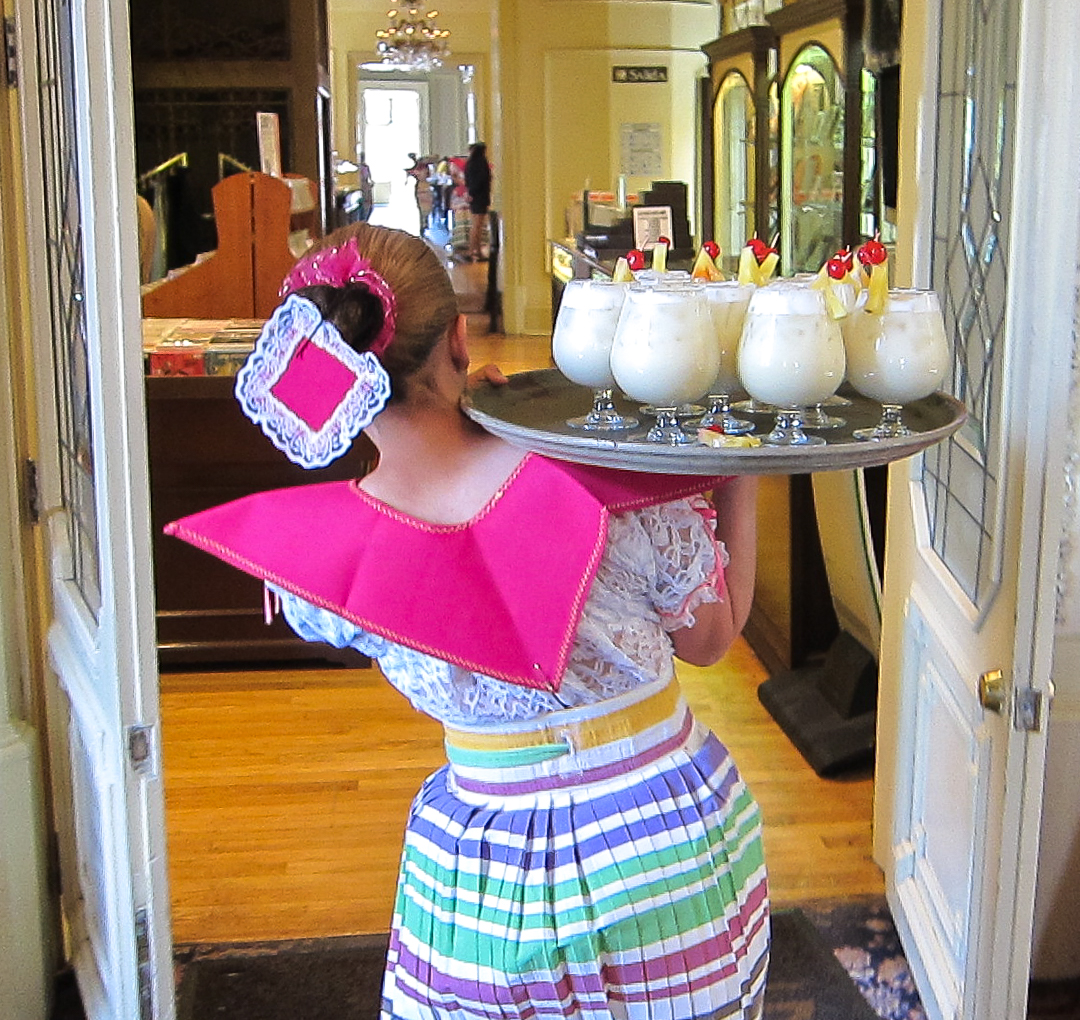 A Week in Mexico
(7 Days)
Mexico City, San Miguel de Allende
Mexico: City & Sea
(9 Days)
Mexico City, Riviera Maya
Highlights of Mexico
(10 Days)
Oaxaca, Mexico City & Teotihuacan, San Miguel de Allende
Best of Mexico City
(5 Days)
Culinary Tour of Mexico
(10 Days)
Oaxaca, Puebla, Mexico City
Art, Crafts & Design of Mexico
(9 Days)
Mexico City, Oaxaca
Romantic Mexico
(11 Days)
Riviera Maya, San Miguel de Allende, Mexico City & Teotihuacan
Best of the Yucatan: Merida & Riviera Maya
(8 Days)
Merida & Chichen Itza, Riviera Maya
Mexico's Colonial Heartland
(14 Days)
Zacatecas, Guadalajara, Morelia & Patzcuaro, Guanajuato, San Miguel de Allende & Queretaro
Family Tour of Mexico: Best of the Riviera Maya
(7 Days)
Riviera Maya with Tulum & Chichen Itza
Best of Los Cabos
(7 Days)
Los Cabos
Journey Through Mexico
(16 Days)
San Miguel de Allende, Mexico City & Teotihuacan, Puebla, Oaxaca, Merida, Riviera Maya
Culture & Wellness Tour of Mexico
(11 Days)
Mexico City, Merida, Riviera Maya (Maroma, Playa del Carmen or Tulum)
We loved Mexico. Thank you for organizing such a great guide. We really appreciated all of the Artisans of Leisure touches and special connections. Well done!
~ L.S., New York, NY
This was one of my favorite trips to Mexico. Thank you for coordinating everything. The guide was great.
~ D.H., Los Angeles, CA
We loved Mexico. The resort you arranged on the Riviera Maya was terrific and we can't wait to go back. Thanks also for the restaurant reservations. We particularly loved your suggestion for the fish restaurant on the beach… it was our favorite meal of the trip!
~ W.S., New York, NY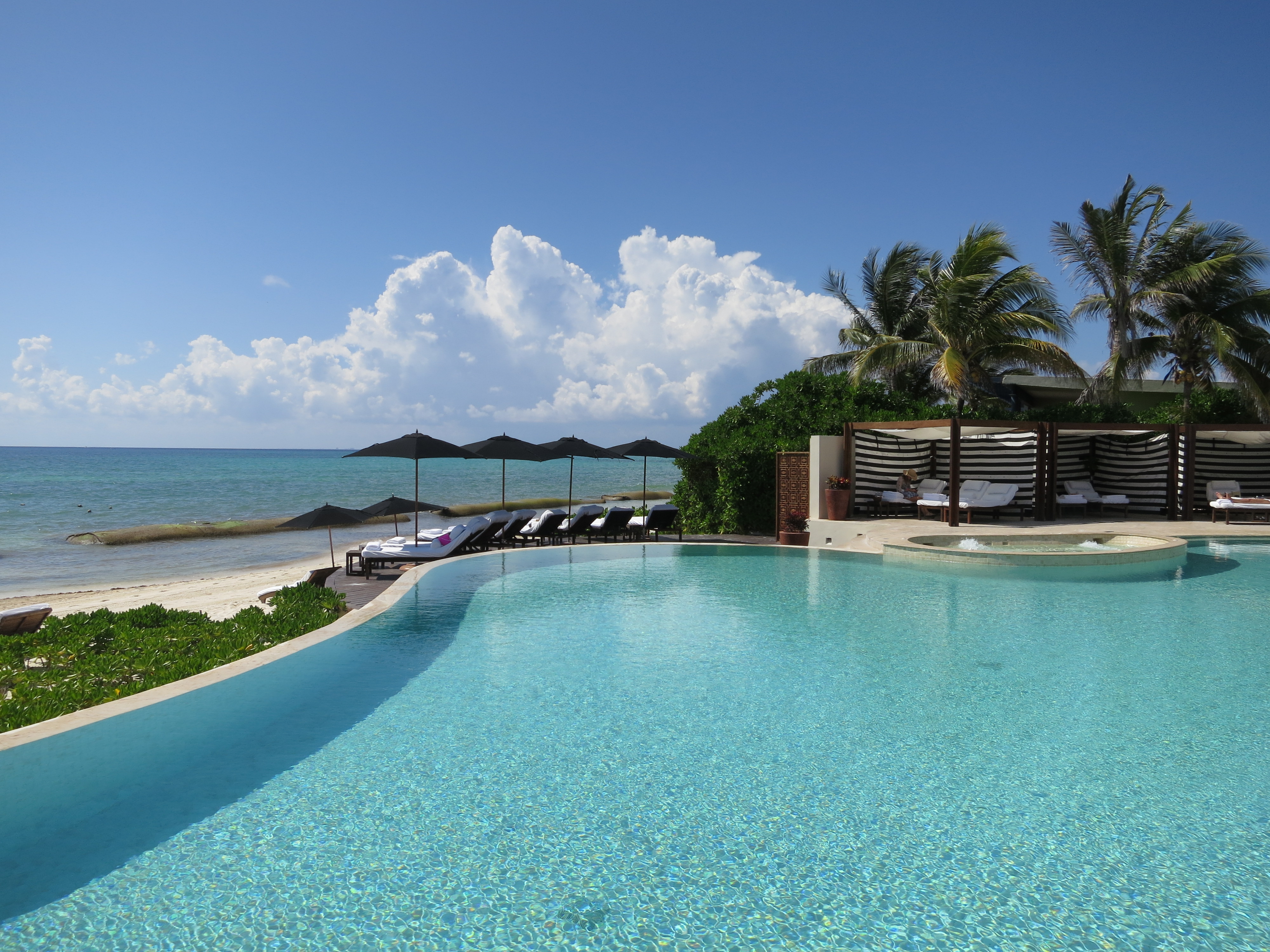 Recommended by:
Departures
Conde Nast Traveler
The New York Times
Wall Street Journal
Travel + Leisure
Town & Country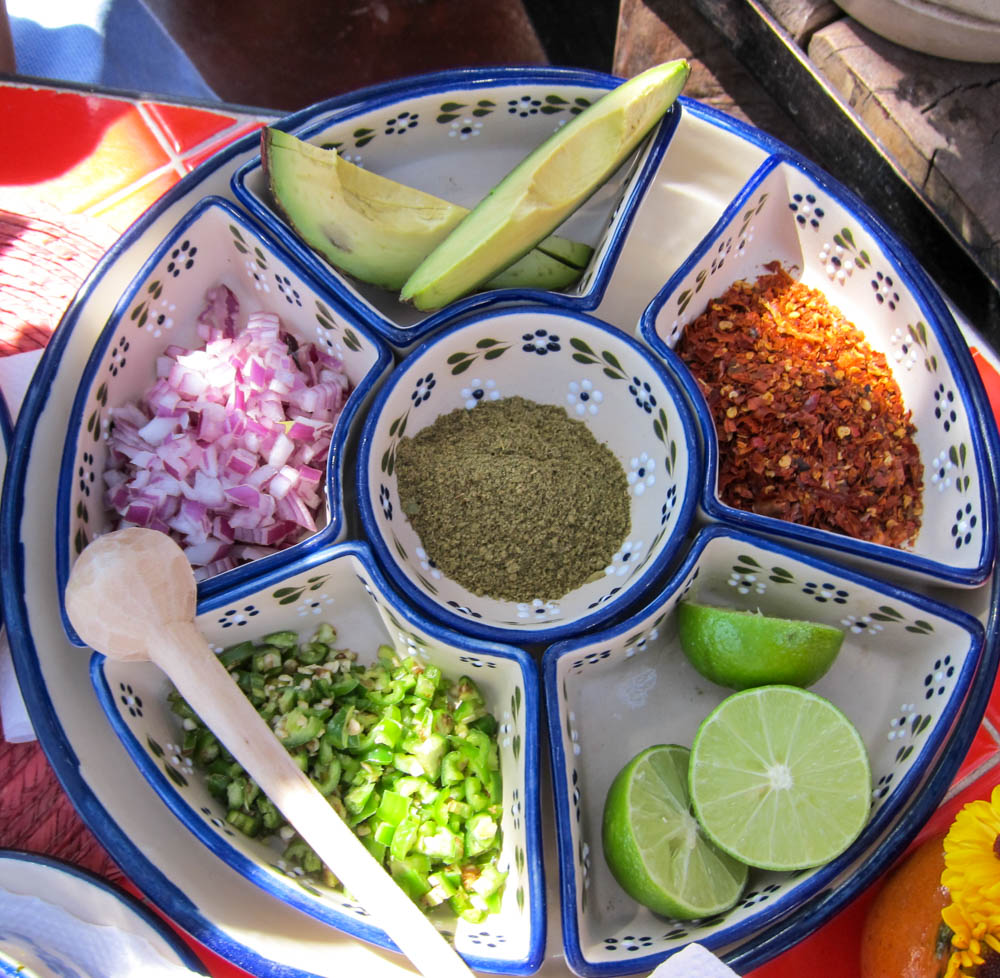 Luxury, Food & Culture in the Riviera Maya, Mexico
Mexico City & San Miguel de Allende for Art and Food Lovers
Experience Clase Azul Tequila in Mexico
Luis Barragan: Modern Architecture in Mexico City
A Memorable Meal at Cetli in Tulum
Favorite Restaurants: El Cardenal in Mexico City
A Conversation with Chef David Sterling of Los Dos, Mexico's Acclaimed Cooking School